Contributed by The Wknd Travel
In 2015, my friends and I went for a nine-day x ₱40,000 (each) journey around three key cities in Japan. We enjoyed our first five days in the very busy Tokyo, literally walked around the ancient capital Kyoto and sort of relaxed in the hippie city of Osaka. Towards the end of the trip, I kept on telling my friends that I will go back to the country really soon.
It didn't take long until the next Japan trip happened. Several months ago, I went on a 13-day solo Japan trip around seven cities. I met two friends along the way but I was on my own most of the time. It was a life-changing experience and I want to do it again.
On my former trip, I only spent ₱40,000 for the whole nine days in Japan. This time, I challenged myself to try to fit in ₱50,000 (all in!) for the whole 13 days. That's additional five days and 4 nights, but only an additional ₱10,000 from the last budget. I did not have someone to share the cost of getting a pocket Wi-Fi, but not buying tickets for theme parks like DisneySea and Universal Studios Japan helped stretch the budget for a few more days.
The Japanese Yen to Philippine Peso exchange rate changed from ₱0.39 in 2015 to ₱0.45 during this trip. This change in the currency rate affected the budgeting a lot, but it was all good. I was able to fit in ₱50,000 for the whole 13 days including tickets. I even managed to hoard some chocolates and treats for my family and friends back home.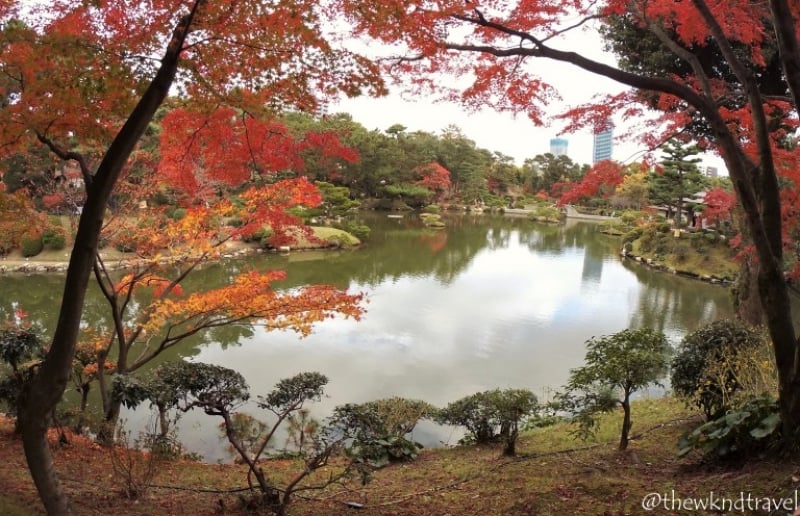 Let me elaborate below how I conquered the challenge. The discussion will be divided into six parts – plane ticket, bus pass, route/itinerary, accommodation, pocket Wi-Fi and everyday expenses.
Also read: My Solo Spring Trip to Japan: Where to Spot Cherry Blossoms, Tips & Expenses
Plane ticket
It was late January 2016 when I came across a Cebu Pacific Air seat sale to all their destinations. I randomly checked possible dates for a Japan trip and found a round-trip ticket for less than ₱5,000 (fare only). With no hesitations, I booked the said Manila-Nagoya-Fukuoka-Manila ticket. The trip included two weekends and one Philippine holiday. What made me more excited is that my trip coincides with the peak of autumn in most places in Japan.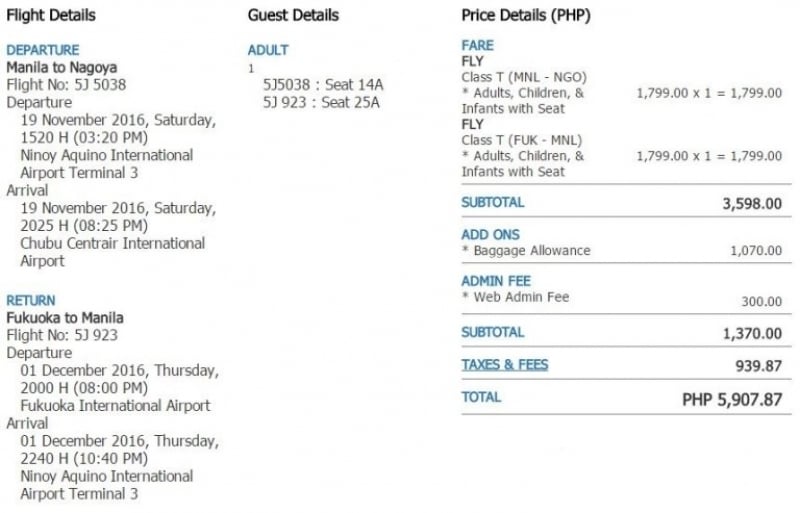 I added baggage to my ticket a few days before my departure to and from Japan. Overall, I paid ₱5,907.87 for my round-trip ticket. Normally, it would cost around ₱15,000 for the same ticket, so getting one at this price was such a bargain. Also, note that a Philippine passport holder is required to pay a travel tax worth ₱1,620 before leaving the country.
Visa
The Embassy of Japan in the Philippines does not accept personal visa applications. All applications should go through their accredited travel agencies. I submitted my requirements to Reli Tours and Travel Agency in Dusit Thani Hotel, Makati City. Their visa handling fee costs ₱950.
It only took three working days before I got my passport back. The Embassy granted me a five-year multiple entry visa valid until October 2021. Good stuff.
Willer Express Japan Bus Pass
Given I flew into Nagoya and out from Fukuoka, I had to plan out my route from one city to the other. I was checking the bus routes of Willer Express when I saw their Bus Pass promotion.
The bus pass allows you to book up to three rides per day for three, five or seven days at a certain amount. I took advantage of this promotion and got myself the ¥10,000 three-day bus pass which can be redeemed from Mondays to Thursdays. I took three overnight rides and one night ride using this, and it saved me around ¥8,000 and three nights of hostel accommodation.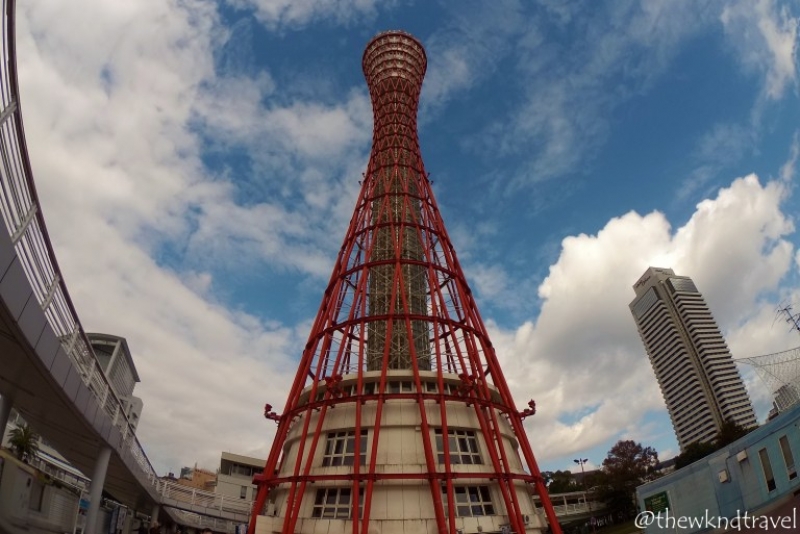 Route
If you think about it, 13 days is quite a long trip. So I told myself I must visit as many cities and places as I can.
I flew into Nagoya and stayed there for three days and two nights. People normally skip this city because they believe there isn't much to see. To be fair, they actually have scenic temples, parks and gardens. On the third night, I took a three-hour bus to Osaka, then another six-hour overnight bus to Hiroshima.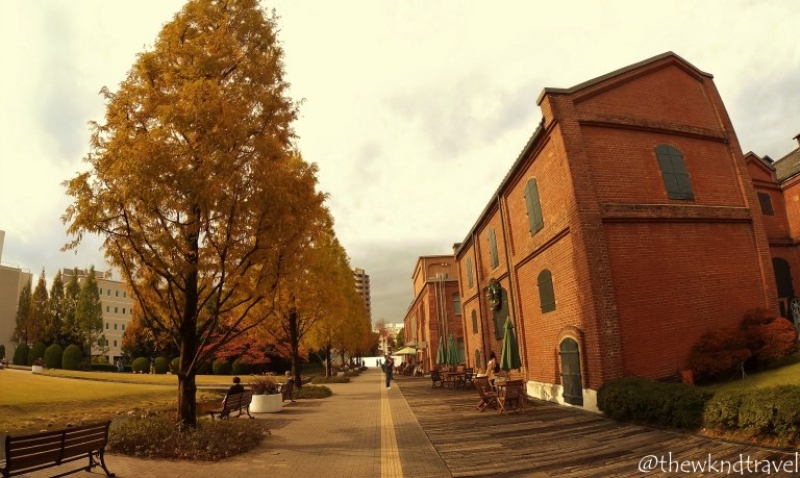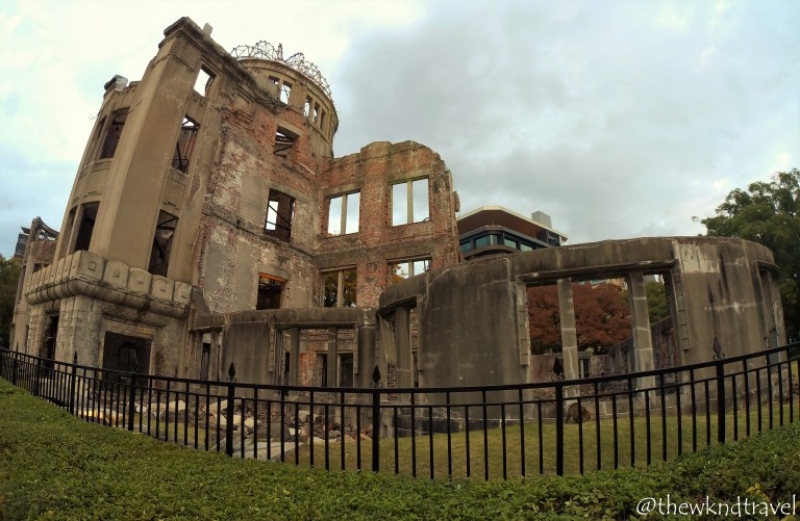 The following morning, I met with my friend Michiko at the Hiroshima JR Station. We spent two days and one night in Hiroshima Prefecture. We visited Miyajima Island, then walked around the historical city and ate the best okonomiyaki in the area. On the fifth night, I rode a seven-hour overnight bus to Kyoto.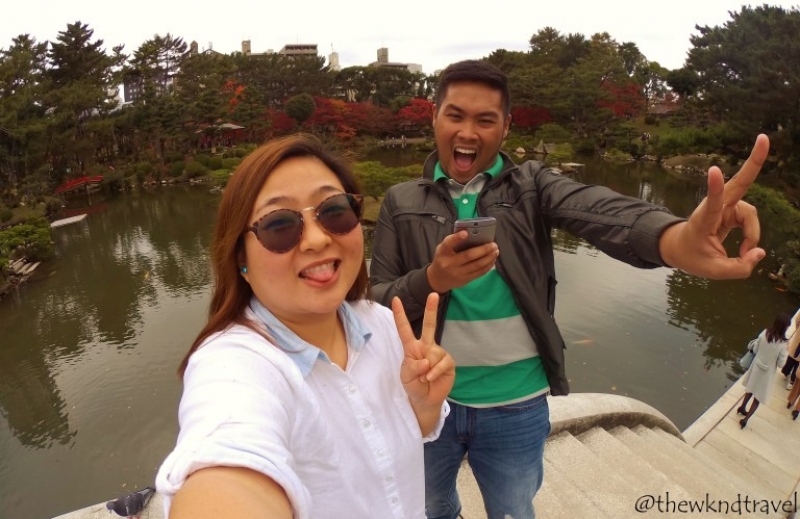 Upon arrival in Kyoto, I went to the hostel and waited for my friend Rona. We went around Kyoto for one and a half days. We went to the bamboo forest, plus temples and shrines. We also went to Gion to hunt for some geisha. Later, we met some cool people (Japanese, Dutch and some Filipinos based in Australia) at the hostel bar and enjoyed a night of drinking and sharing stories.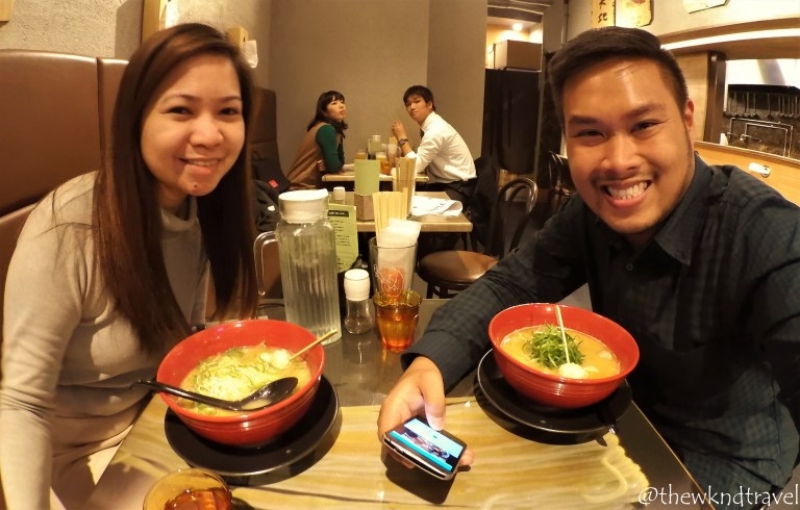 After another morning of temples and gardens, Rona and I boarded the 30-minute local train to Osaka. Rona stayed for a night (before she left for Tokyo) while I stayed for three nights. I went to some new places in the city – those I missed when I was there in 2015. I met some amazing locals in Osaka plus a few tourists from Malaysia, South Korea and Germany. I also took day trips to Nara (with Rona) and Kobe (all by myself) which each took an hour of local train ride from Osaka.
Also read: Train Etiquette 101: How We Can Learn a Thing or Two from the Japanese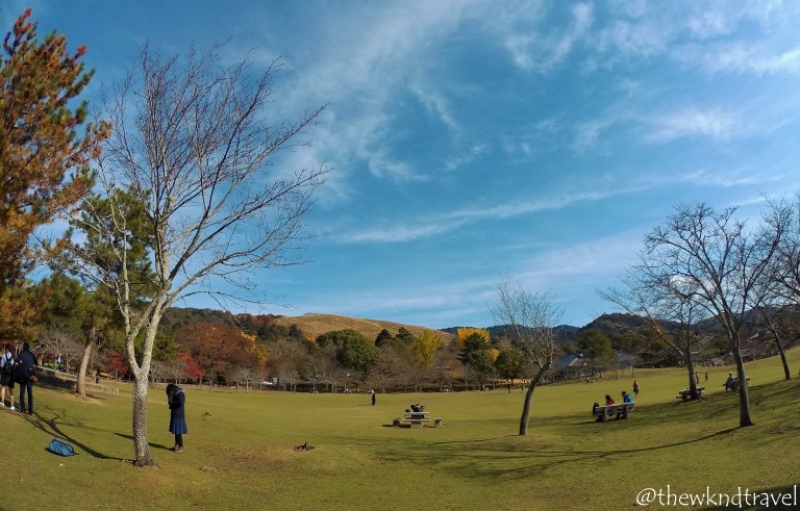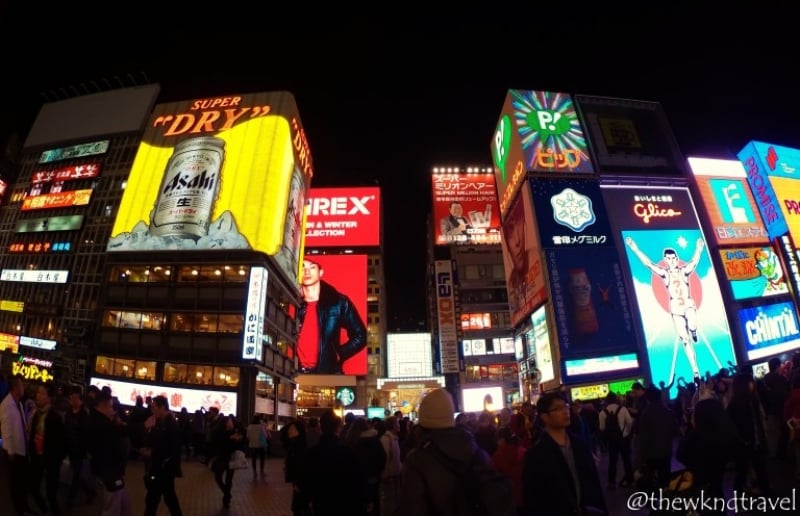 On the 10th night, I took a nine-hour overnight bus all the way to the port city of Fukuoka. My final three days and two nights were spent here. Some parks and temples basically made up my last days in Japan. There were also awesome nights of drinking and walking around with some new friends from Singapore, Argentina, France and the US.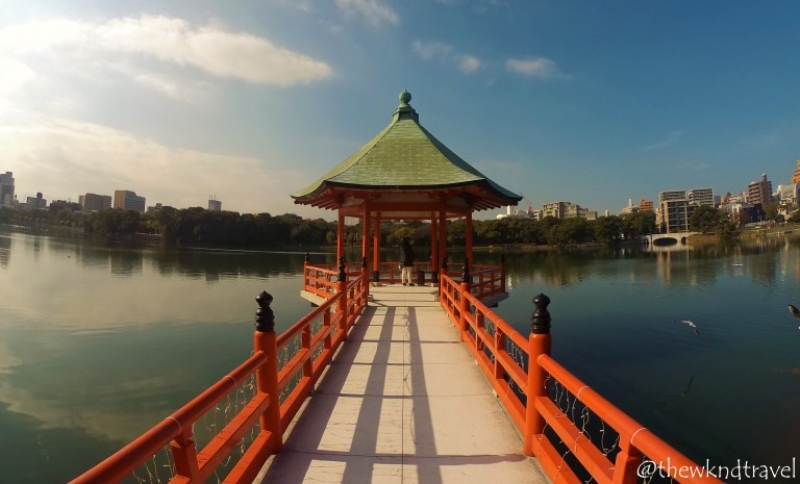 I made a good choice of staying two to three days per city. I was able to visit most of what each city has to offer.
Accommodation
I've mentioned in a previous blog post that Japan has one of the most expensive accommodation rates in Asia. To save some money, I decided to stay in hostels. The daily rate per bed in a dormitory room costs around ¥2,700-3,200. The booking covers free Wi-Fi and each bed includes a sheet, pillow, universal plug and reading light. Also, the beds have curtains around them so you still have your privacy.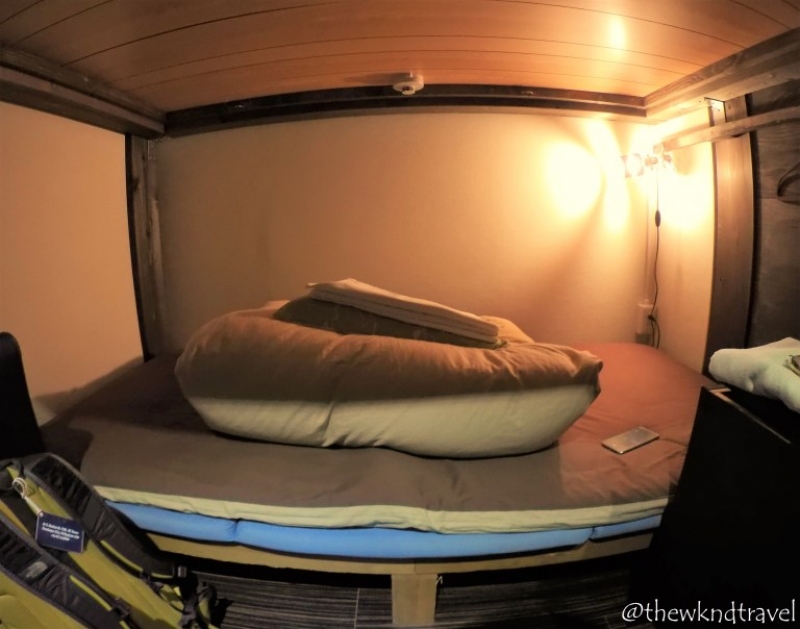 Hostels in Japan are generally clean and quiet. Dormitory rooms have common and clean shower areas and toilet. Hostels also provide free shampoo and soap. All properties have common lounge areas and kitchen facilities where you can meet fellow travellers.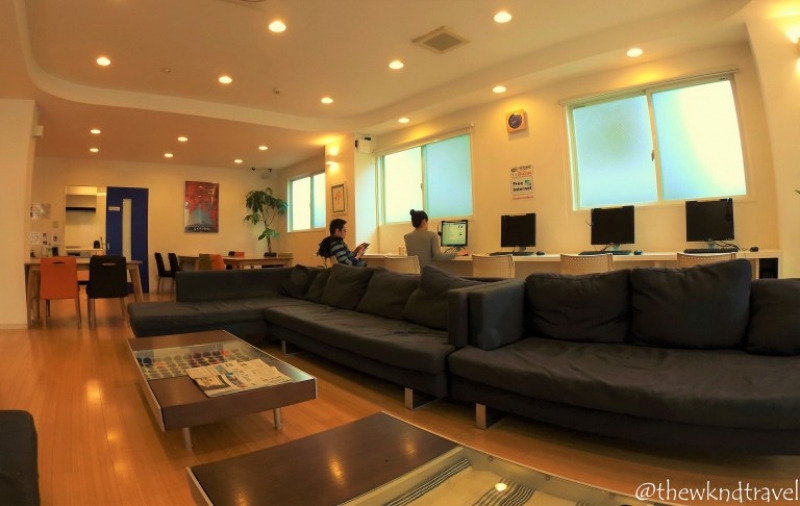 I stayed in five different hostels for nine nights (three nights were spent in overnight bus rides). The Hana Hostels / J Hoppers Group gives a ¥300 yen discount for every third night stay in their hostels. I was able to get two x ¥300 discounts. Here is a summary of my accommodation costs.

The average daily rate would cost around ₱1,320 per hostel bed. It is a bit expensive if you compare it to the hostel rates in other Asian cities, but they are pretty affordable and reasonable in Japan. Also, all the hostels I stayed in are near subway stations and have excellent reviews online.
Pocket Wi-Fi
Given I was on my own most of the time, I got myself a pocket Wi-Fi to help me navigate around each city. It also helped me check the train schedules to different places.
I got my 3G pocket Wi-Fi from Japan Wireless for ₱3,268.15 for 12 full days. The package was delivered directly to my first hostel in Nagoya. The package included an extra battery bank, a pouch, charger and an envelope (to be used when sending the package back). I returned them on my last day by dropping it in the nearest post box (they can be dropped anywhere in Japan). I recommend getting a pocket Wi-Fi every time you go to Japan to prevent yourself from getting lost.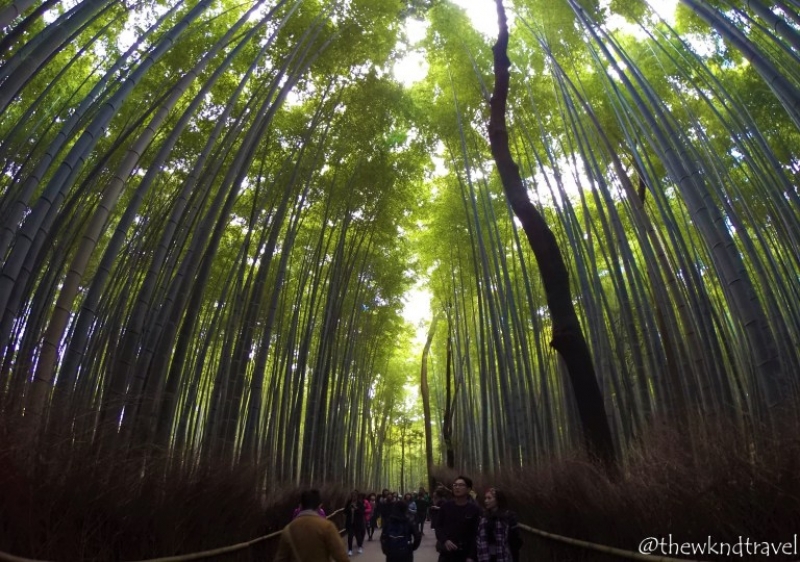 Daily expenses
Just like my 2015 Japan trip, I gave myself a daily budget to cover all meals, transportation costs, entrance fees and beers. I raised the daily budget to ¥3,500 per day (higher by ¥500 from last time's daily budget) because I was on my own and I didn't have anyone to share my meals and expenses with. There were also times where I splurged on food, like when I ate at Ichiran Ramen twice! Their ramen was so good that I had to go back. I also had a Kobe beef lunch set in Kobe which was also good!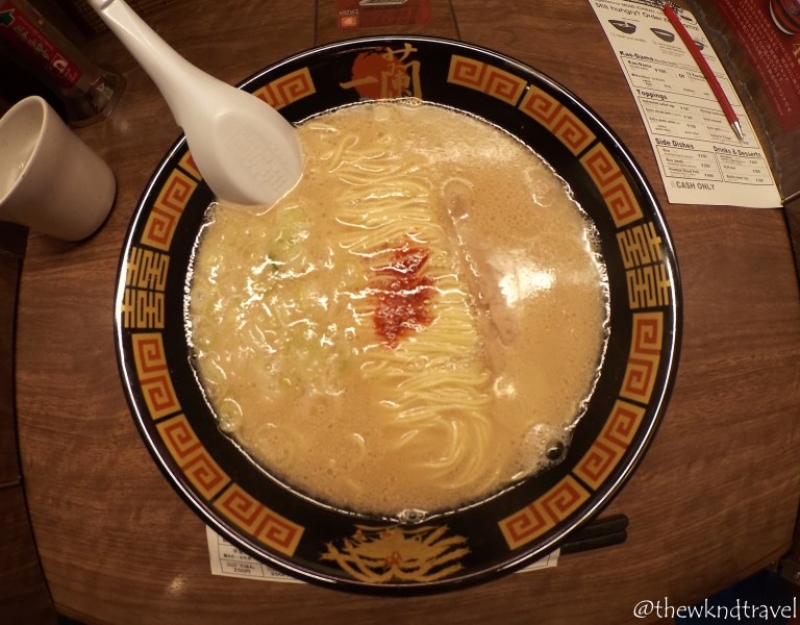 Instead of getting daily breakfast from 7-Eleven or Family Mart, I would drop by the supermarket before going home at night to buy my own bento meal. Most supermarkets offer discounted food at night because they need to sell all cooked food before the stores close. I stored these packed meals at the hostel fridge and just reheat them the following morning.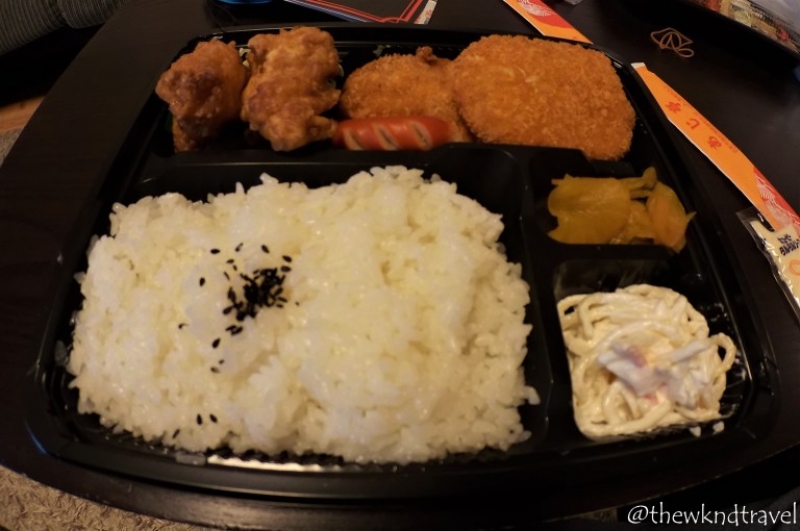 I also had some spare money from the daily budget which I used to buy some chocolates and treats for family and friends back home.
Summary
All expenses are in. Let's have a look at how much I spent on this 13-day trip. Items paid via credit card (pocket Wi-Fi and bus pass) are not included. Again, the exchange rate during this time was ¥1 = ₱0.45.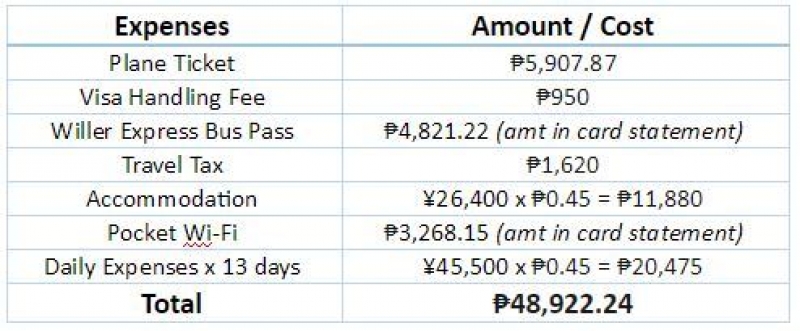 See? I made it! I survived a 13-day Japan trip around seven cities for less than ₱50,000. It may not be as affordable as travelling in Bangkok, Ho Chi Minh or Kuala Lumpur – but Japan offers a different kind of experience you wouldn't want to miss.
I've said it in another blog post, but I will say it again here. Travelling to Japan isn't that expensive as many people think. There will always be ways to make it really affordable. I'm telling you, next time you see a cheap round-trip ticket to any city in Japan, go ahead and book it. It's a trip you'll never regret!
Also read: 11 Days of All Things Weird & Wonderful in Japan
If you have any questions, feel free to leave a comment or send me an email to [email protected]. You can also send me a message on Facebook, drop a comment on Instagram or send me a tweet on Twitter.