Hey look, just a few more days and we're going to officially welcome the summer season. I'm sure a lot of you are starting to search for great places to visit this summer. If you're the adventurous and spontaneous type of traveller, I suggest you visit the Southern part of Cebu to satisfy your thirst for adrenaline-pumping activities. My friends and I went there recently, and we definitely had a blast! Here, I'm sharing with you how we did our great South Cebu adventure in 4 days.
Also read: Insider's Guide to Cebu: All You Need to Know Before Your Trip
Day 1
To maximise our trip we chose to depart from Manila at 4:30 AM. All 6 of us got around one to two hours of sleep so you can just imagine that we were like walking zombies in the airport. We reached Mactan Cebu International Airport (MCIA) at around 6:30 AM and proceeded to look for a cab to bring us to Cebu South Bus Terminal. Outside the airport, we were offered an Innova ride for PHP 800, and since we were six in the group we decided to take this instead of hiring two cabs.
We hopped on a Ceres bus with a Bato via Barili sign to get to Badian where we will be spending the night since it's near Moalboal, our first day destination. The ride was approximately 3 hours and the cost was PHP 147 per person. Riding a bus is cool since it gives a good initial tour of the different municipalities in Cebu. The long scenic bus ride made us feel even more excited to start our adventure.
Also read: 23 Fun and Free Things to Do in Cebu
Island hopping in Moalboal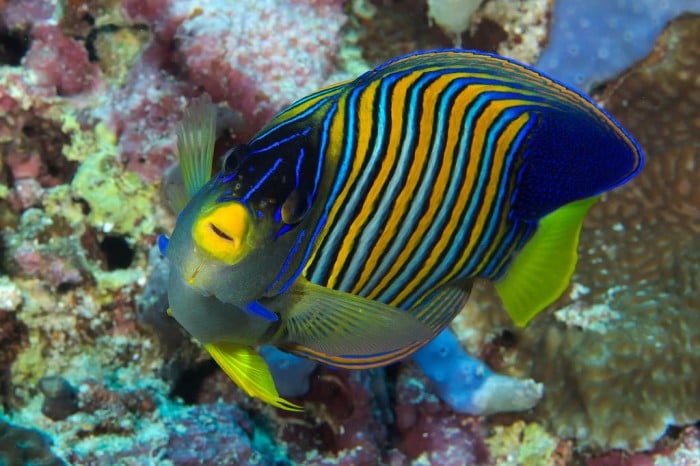 Regal Angelfish, Pescador Island, Cebu | Image credit: Klaus Stiefel
After having a hearty breakfast, we headed on to Moalboal for some island hopping. The waves and winds were strong during that time. Our first stop was Pescador Island, home of beautiful corals and other marine creatures. It's better to wear rash guards and leggings to protect your skin from jellyfish stings. Unfortunately, some of my companions were still stung. According to our guide, a quick remedy is to put saliva on it, and it did work! We also bought vinegar from a nearby town for proper first aid.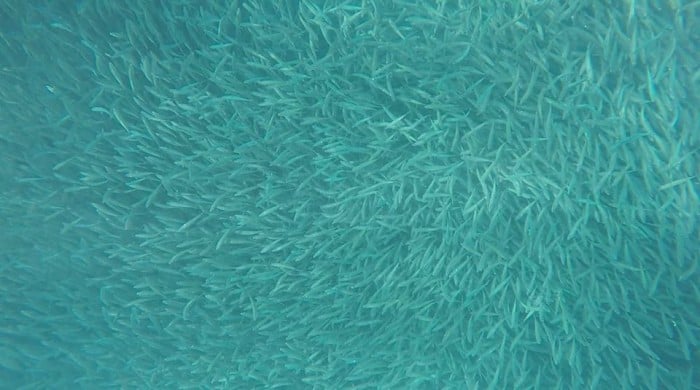 Next we visited the Sea of Sardines. From the boat you can already see a lot of sardines, but wait until you get down the water and see a shoal of sardines! It's cool to see upfront — something that's usually just seen in National Geographic Channel. Our guide also said that thresher sharks are present in the area but we didn't get to see one. To cap off our island hopping tour, we tried our luck to see some pawikans (sea turtles) in the Turtle Sanctuary. Our guides were able to spot some in the deep parts and took some shots for us.
Matutinao Beach Resort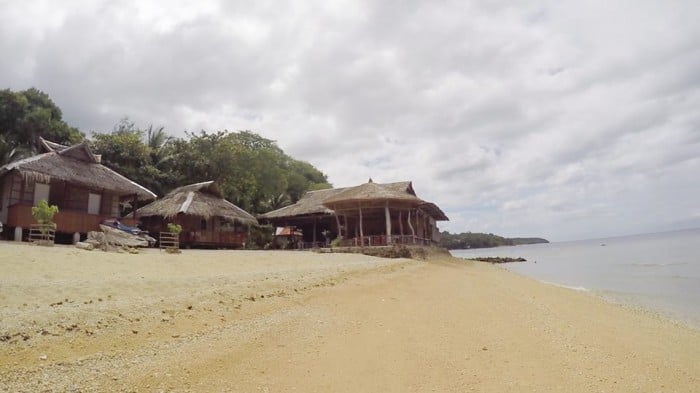 We stayed at Matutinao Beach Resort for our first night. Our air conditioned simple nipa hut room is situated right at the beach so we had a stunning view of the sunrise and sunset. There were also some foreigners who chose to spend the night camping by the beach. I highly recommend this place as the owners were very hospitable. They even went out of their way to buy my friend an ointment for the jellyfish sting.
Day 2
Canyoning / Canyoneering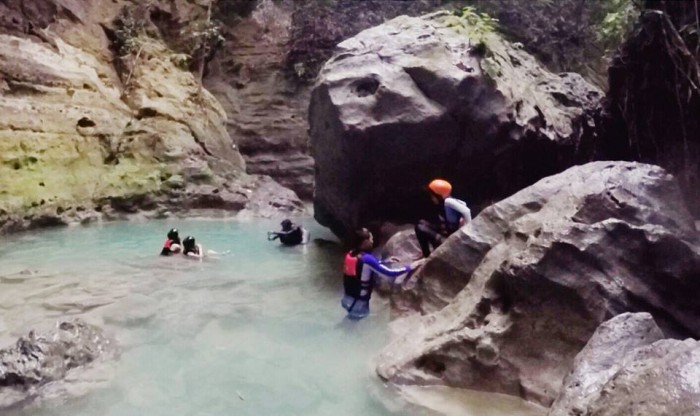 I'm pretty sure you have already heard of canyoneering. It is becoming very popular nowadays, and is one of the highlights of a Southern Cebu trip. We did ours with Kawasan Canyoneering, and we highly recommend them for having competent guides who helped us survived this very thrilling adventure. I was initially hesitant to join my friends in this activity since I don't have the guts to jump from high points, but our guide presented us with trekking as another option to get down from one point to another.
For downstream canyoneering, the fun starts with a 20 minute habal-habal (motorcyle) ride to reach the starting point in Kanlaob River, Alegria.
One thing I'm certain of is that you should prepare yourself for this activity. Physically, by having enough rest since you'll be doing a lot of jumping, swimming and trekking. Mentally, by knowing what you're up to. And emotionally, because once you're there, it's a mixed feeling of excitement, awe of nature's beauty, and from time to time, fear also creeps in. Don't rush the activity, take time to enjoy the surrounding beauty, to rest, and of course to take photos and videos. I'm thankful that our team started this activity with a prayer and thank God that we all survived and conquered it!
Also read: 15 Thrilling Outdoor Adventures to Conquer in Cebu
After our canyoneering adventure, we went straight to Oslob Malonzo Pension House where we spent our second night. The ride to Oslob was a memorable and unique one since it was our first time to ride on the back of a mini pick up truck. Travel time from Badian to Oslob is around 2 hours, and we had a good rest and fun conversations on the way. We got to breathe fresh air and enjoy the sound of the music with my friends singing along.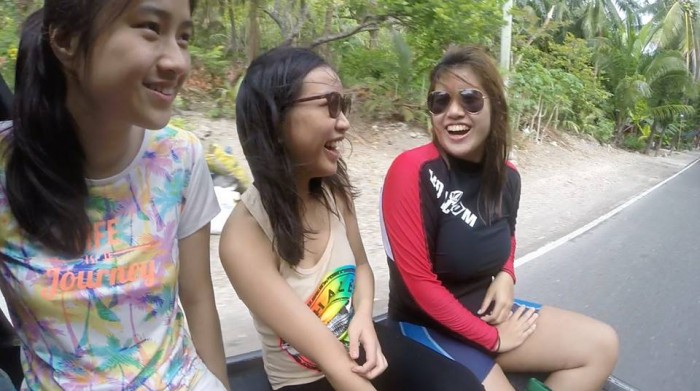 Day 3
Whale shark watching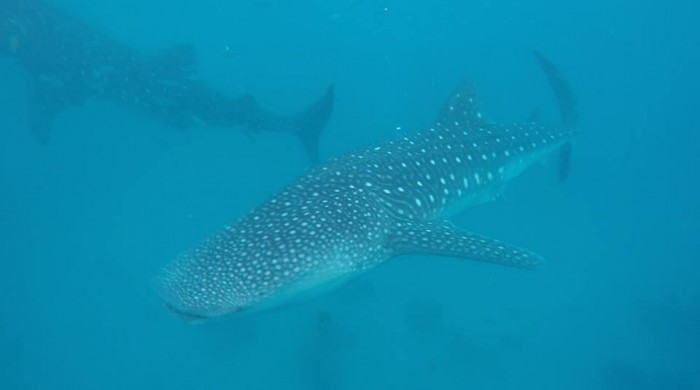 Another highlight of a Southern Cebu trip is whale shark watching in Barangay Tan-awan, Oslob. Feeding of the whale sharks typically starts at 6:00 AM  and ends at 12:00 NN. Just be sure to listen attentively to the orientation to know the DO's and DONT's of this activity.
Blue Water Sumilon Island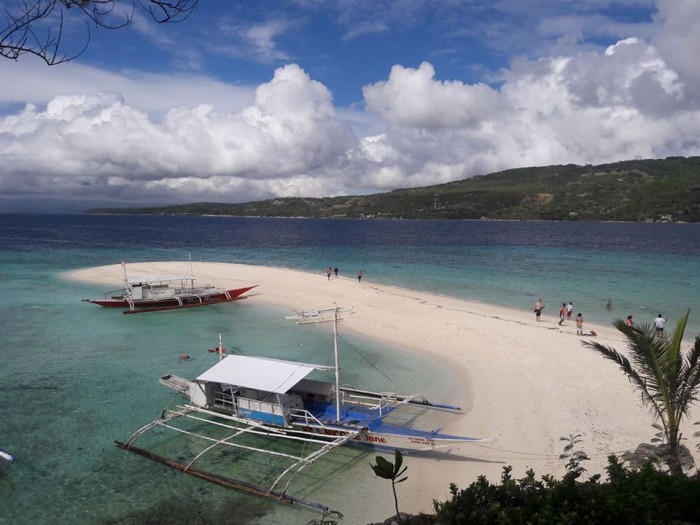 A visit to this island paradise is all I needed since my muscles were sore from the canyoneering adventure. The weather was just right during our visit, sunny but windy. I enjoyed the relaxing view of their infinity pool overlooking the sea. How I wish I can immortalise that moment. We also tried other activities like kayaking, stand up paddling, fish feeding, etc. There were lots of hammocks by the beach too so we all had a spot to chill and appreciate the aqua green colour of the sea.
Also read: How I Went Island Glamping in Sumilon, Cebu
Tumalog Falls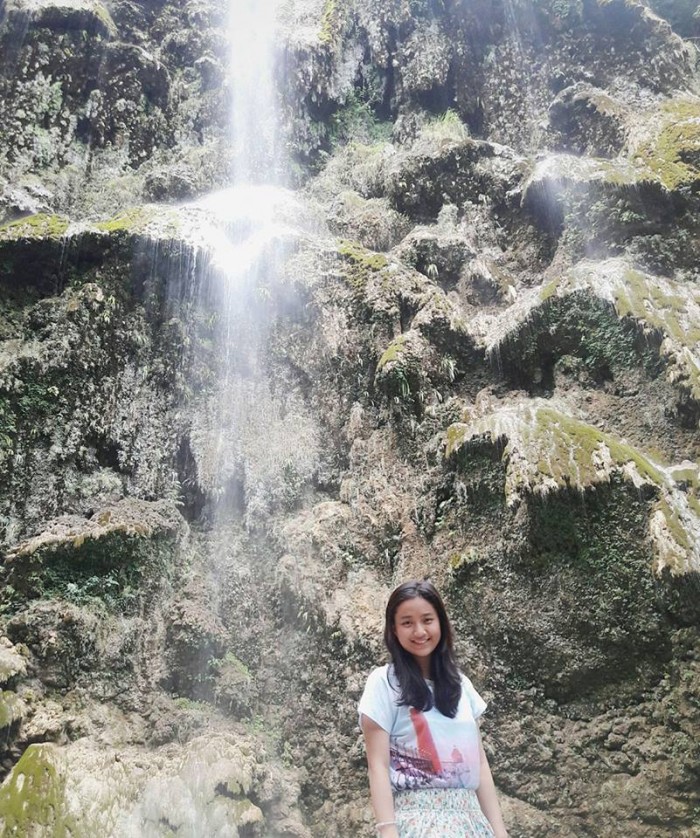 There are a lot of waterfalls in Southern Cebu, each having its own beauty and uniqueness. We were in awe of the enchanting beauty of the Tumalog Falls. The flow of the water can be likened to a curtain. And oh, I forgot to mention that the last stop of a down stream canyoneering adventure is an equally beautiful waterfall – the Kawasan Falls, which has three levels.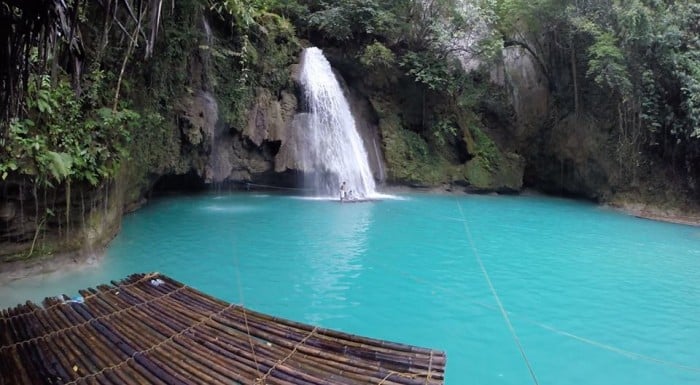 Day 4
Visita Iglesias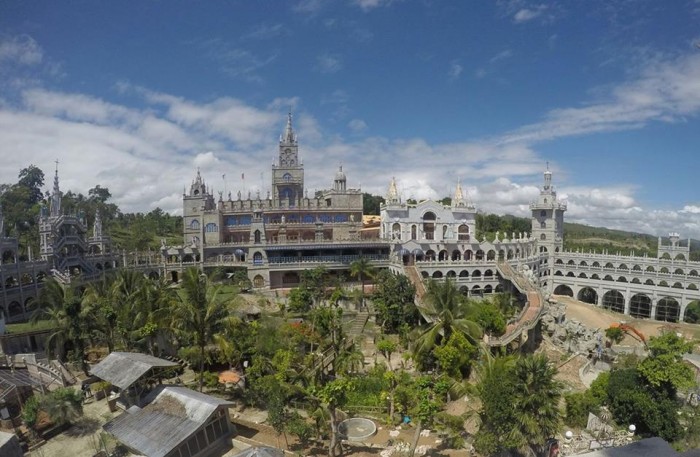 On our 4th and final day in Cebu, we travelled back to the city. On our way, we passed by some very heavenly churches. Case in point is the very beautiful and huge Simala-Lindogon Church. We said a prayer, thank God for this wonderful trip and prayed for a safe journey back home. We also got to visit the historical Basilica del Santo Nino in the city.
Before going to the airport we had a lovely dinner at a French restaurant, La Vie Parisienne. Aside from the delicious meal and outstanding ambience, what made this dinner unforgettable was that my friend almost lost her cellphone. We were looking for it for almost 30 minutes already when she suddenly realised that it was just in her back pocket all along. What an amusing way to end our Cebu trip!
To get a snippet of our whole adventure, please watch this video by Charles Yu.
So there you have my story of our Southern Cebu trip. Let me know yours. I'm sure you have your own memories to treasure and stories to tell.