Contributed by Lovers' Discoveries
The season when scarlets burn the brightest and yellows are aglow, when monotonous trees become glamorous shades of yellow, orange, red and green.
Autumn is no doubt the best season to travel in South Korea. We were very lucky to have booked a flight to the country when the autumn foliage was at its peak — which is usually around the last week of October to early November each year. Any place where there are trees would definitely be a picturesque sight during autumn. So during our five-day vacation, we went on a search for the best autumn foliage, with some heritage sites and foodie hotspots in between.
Also read: How to Spend 5 Days in Seoul With an ALL-IN Budget of ₱18,000
Day 1
Seoul Forest (FREE)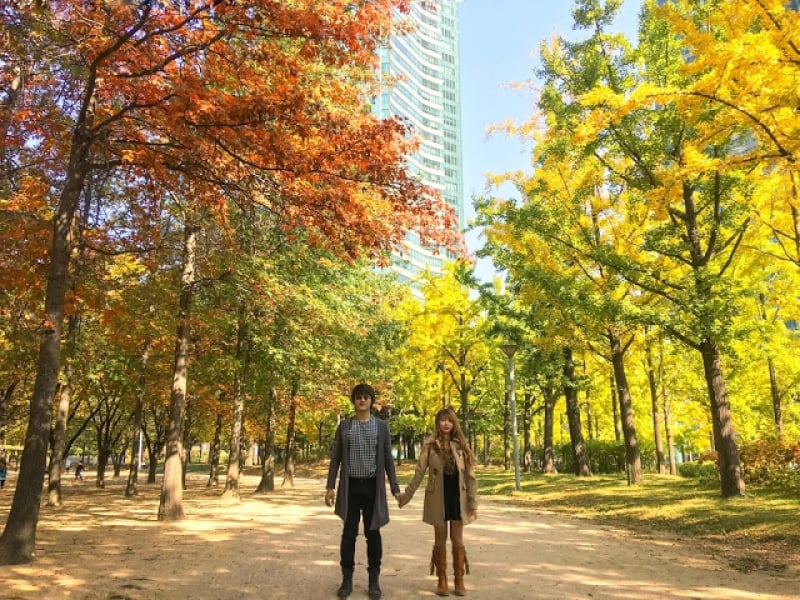 It's a Seoul City dweller's oasis. Dubbed as Seoul's Central Park, Seoul Forest offers an escape from the chaotic city life.
Common Ground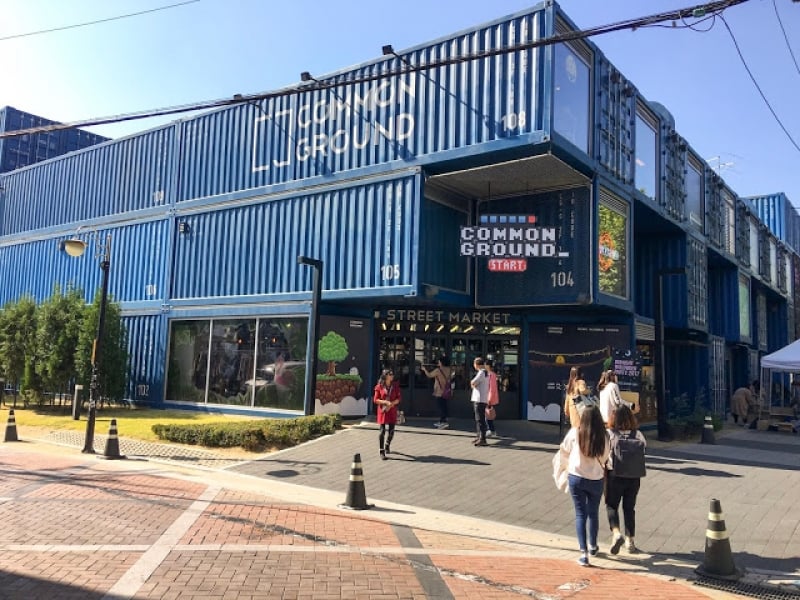 It's not really an autumn destination but it's a trendy retail establishment that is popular among millennials. It's definitely worth visiting to capture that perfect OOTD shot. Plus, it's also a foodie's paradise.
Ewha Womans University (FREE)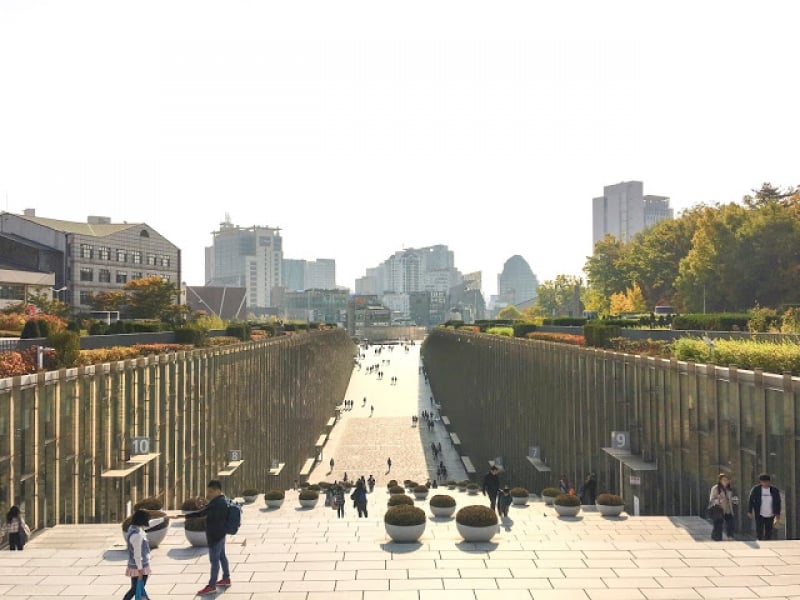 This place is known for its unique modern architecture that seamlessly connects the university into the surrounding cityscape. The campus is even more beautiful in autumn when the landscape is bathed in vibrant hues.
The Fashion Street outside Ewha is also one of Seoul's top shopping districts.
Yonsei University (FREE)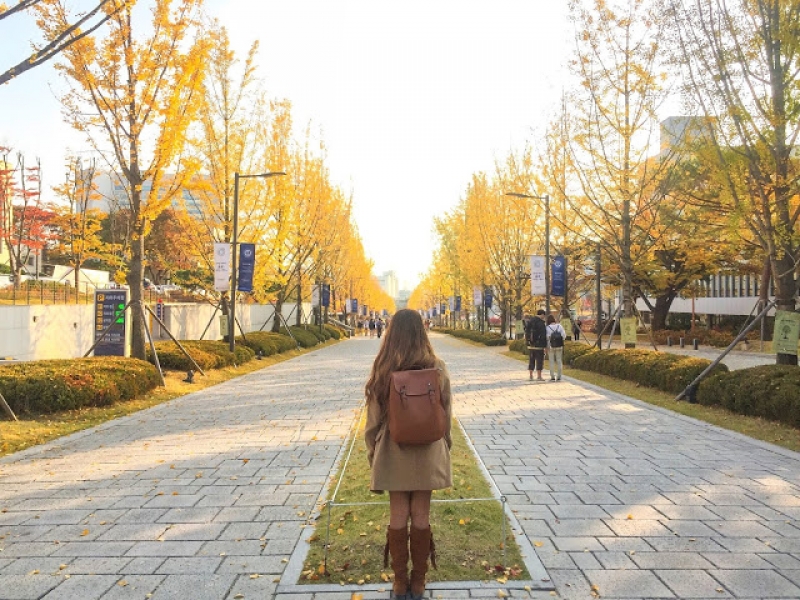 For some reason, Seoul's universities make me want to study harder. Their sprawling landscapes are so serene and conducive to learning.
Haneul Park (FREE)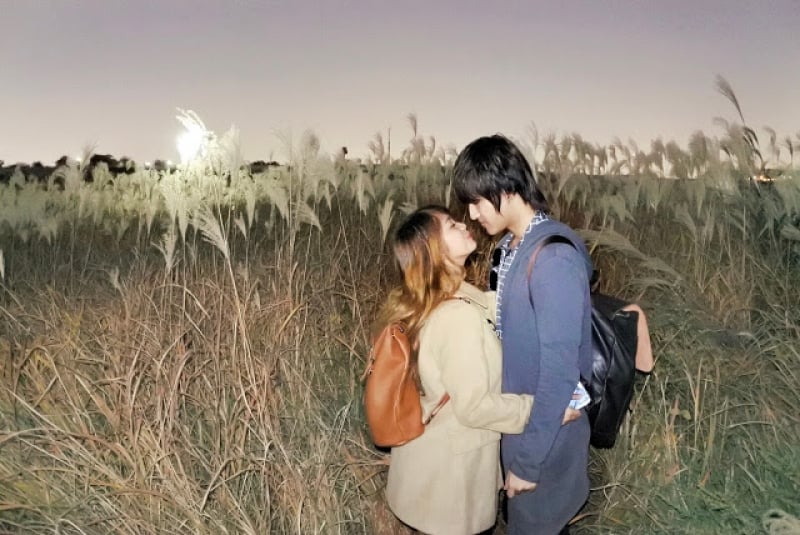 This park high above the city transforms into a dreamy place during autumn — awash in silver, grey or white of the blooming Eulalia grass.
This is the most crowded place that we visited! Better come here early if you want to have better photos. I wonder why we love taking photos with tall grass as a backdrop. Actually, they seem so magical and hypnotic, especially under the sunlight.
Hongdae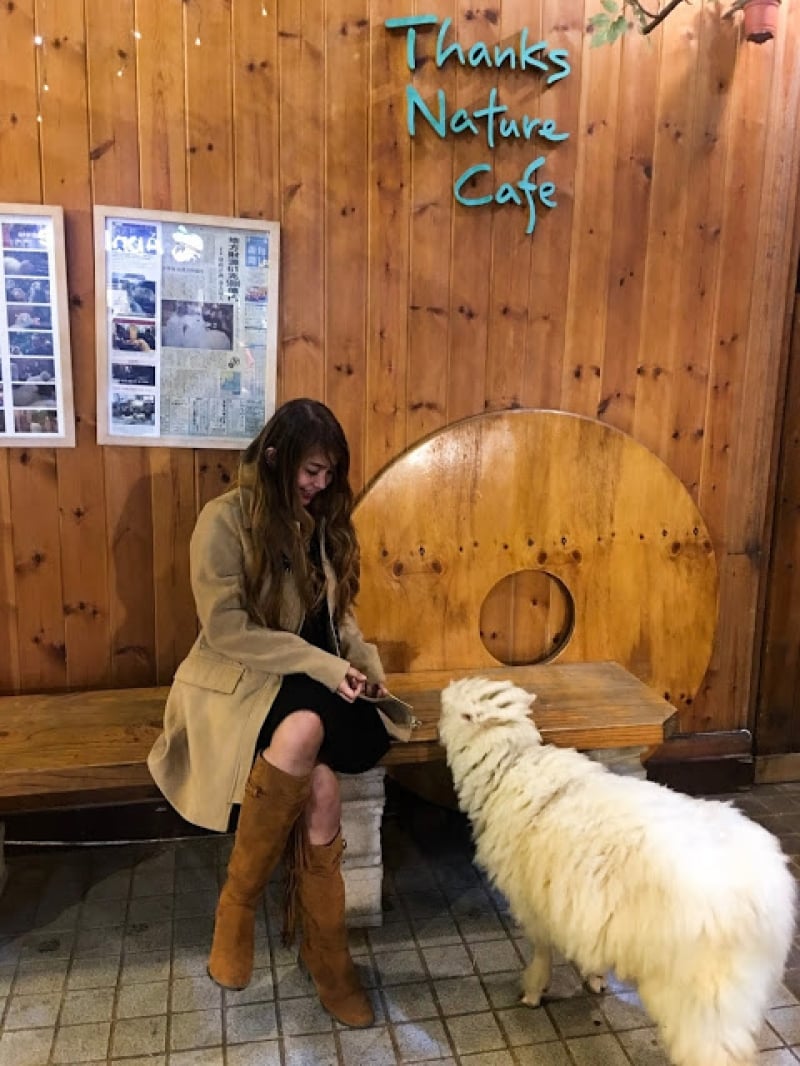 Indie music, themed cafés, shopping and entertainment — this neighbourhood is very much alive at night.
We visited this dainty cafe at Hongdae, since cat and dog cafes have become too mainstream! The Sheep Cafe is one of a kind and is definitely worth stopping by.
It was Halloween season during our visit and there were a lot of other activities in the area.
Costs (per head):
Entrance fees – 0
Food – ₱1,000
Fare – ₱400 (using T-money)
Day 2
Changdeokgung/Secret Garden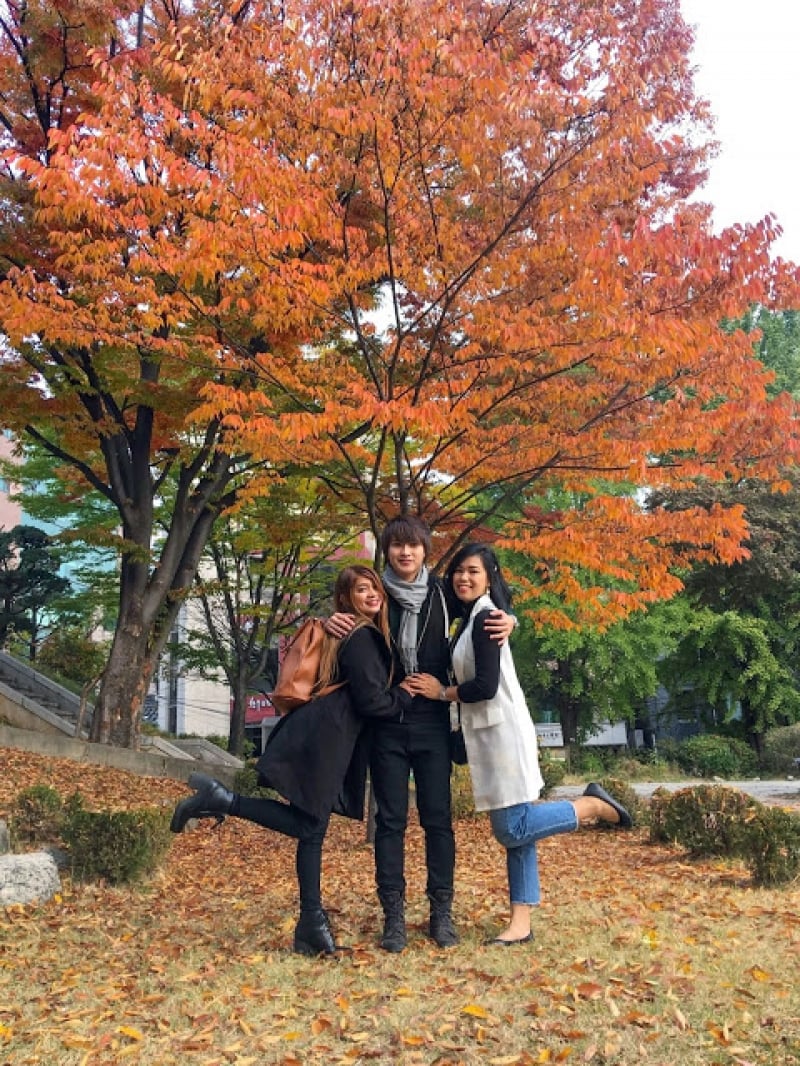 They say that the Secret Garden is most stunning during autumn.
Some things are not meant to happen. We planned to visit the Secret Garden but we were not fortunate enough to have booked tickets online and arrive earlier than everybody else in order to avail of the coveted limited slots to enter the grounds. We ended up taking photos at the Outside Garden instead.
Hanok Village (FREE)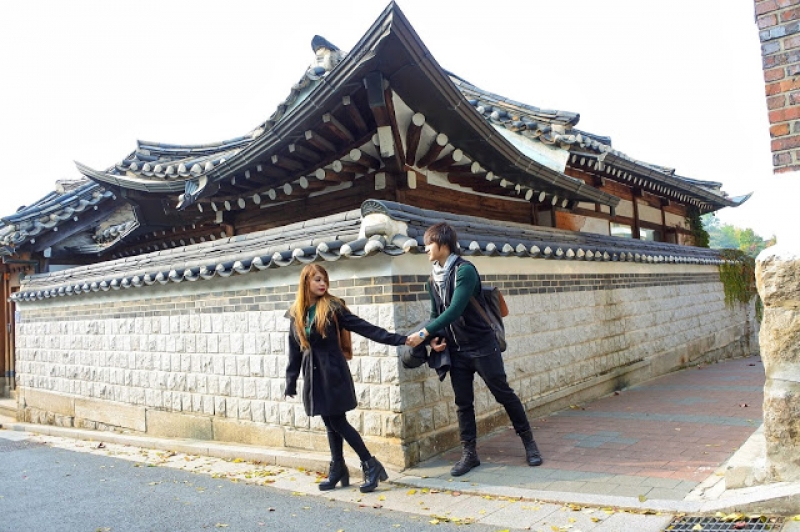 This heritage site is not a highlight during autumn. But if you're visiting the palaces, better drop by this area since it's just along the way.
Gyeongbokgung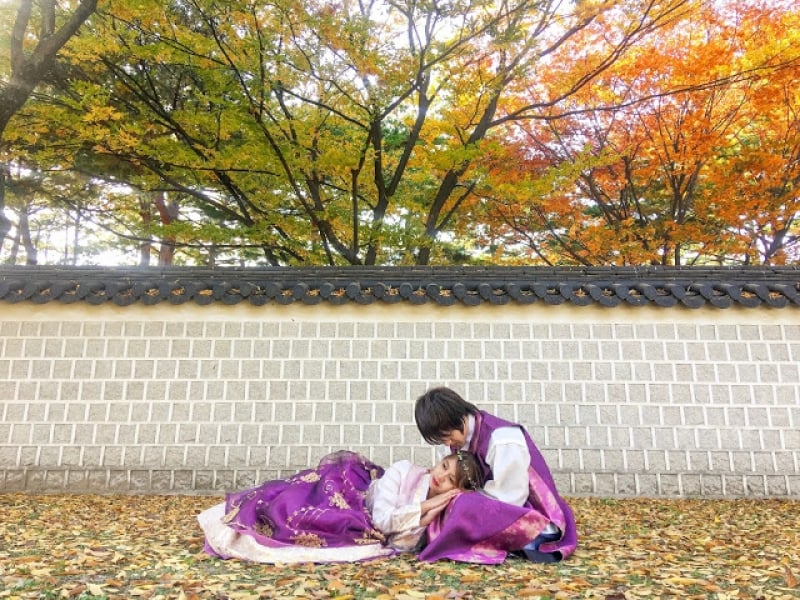 The entrance fee costs ₩3,000 (₱150) but considered free if you're wearing Hanbok. If not, a Hanbok rental costs about ₩13,000 (₱640).
Buying an entrance ticket is cheaper but entering this palace wearing Hanbok is a totally different experience. Buying the ticket is like doing your job as required, whereas wearing Hanbok is like going the extra mile.
Namsan Park/N Seoul Tower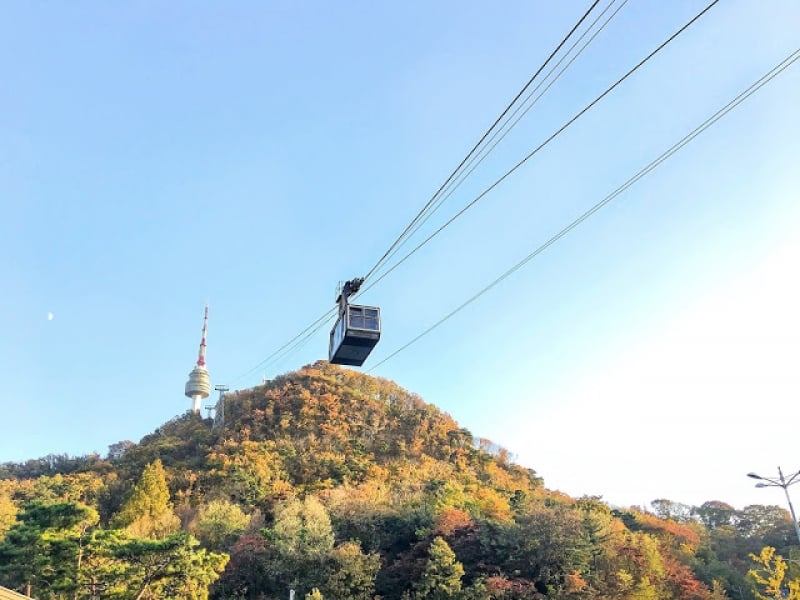 The Cable Car costs ₩8,500 (₱420) for a round-trip ride, while the N Seoul Tower ticket costs ₩10,000 (₱490). You can book here to save about ₱170.
N Seoul Tower is Seoul's most iconic landmark that has been featured in tons of our most loved Korean dramas. This was where Gu Jun-Pyo and Geum Jan Di of Boys Over Flowers went on a date.
Don't forget to install love locks to officially seal your 'forever'.
Costs (per head)
Entrance/activity fees – ₱1,550
Food – ₱1,000
Fare – ₱250
Day 3
The three places listed below are easily accessible via DIY travel, thanks to Korea's efficient transportation system. These places can be visited all in one day via the Gapyeong City Tour Bus. You just have to time your visits properly.
Garden of the Morning Calm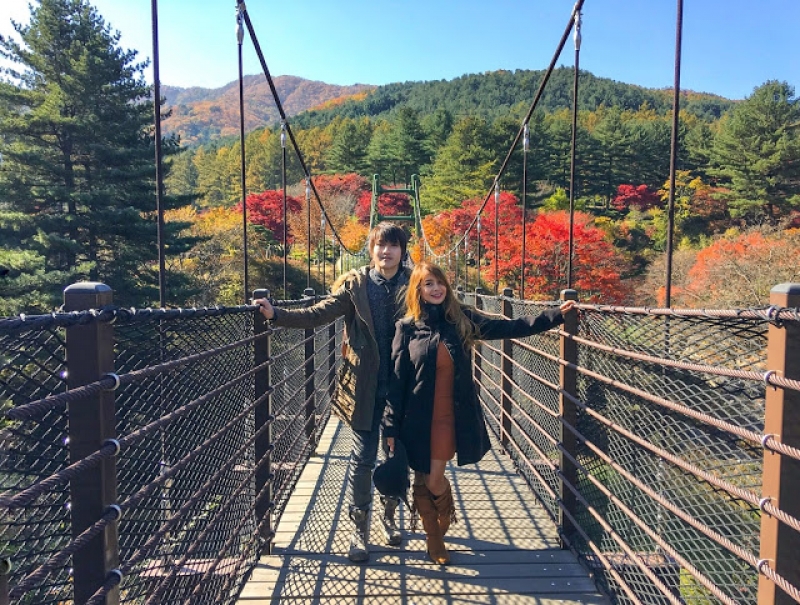 Getting in costs ₩9,000 (₱440). This garden transforms every season and its autumn skin is not to be missed!
Petite France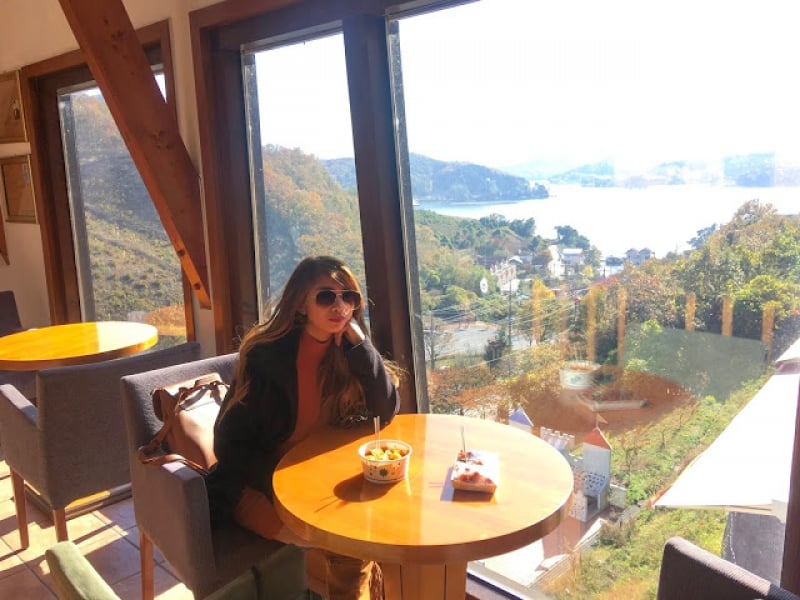 This place has become popular among KDrama fans after it was featured in the series My Love from the Stars. Admission costs ₩8,000 (₱400).
Nami Island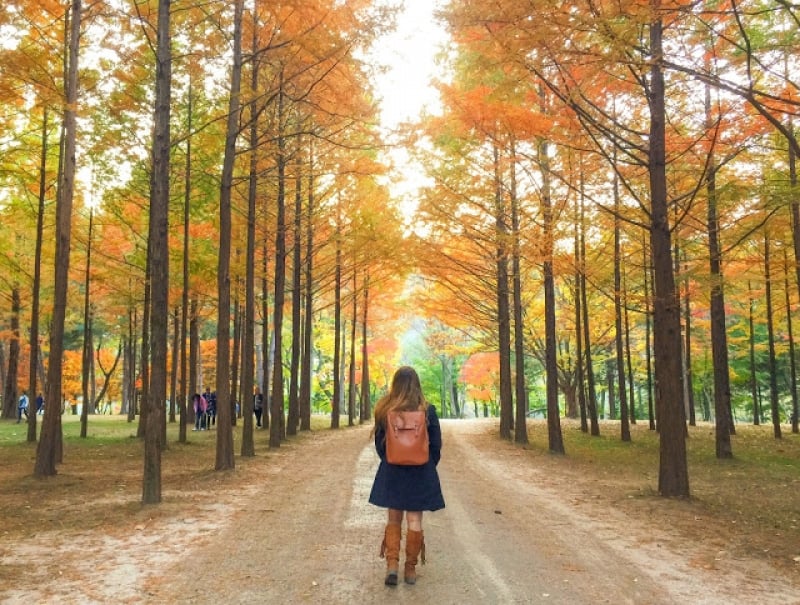 Nami is on top of everyone's bucket list no matter what the season is. It's like a woman on different sets of makeup and colour palette every season. Nude and pale during winter, fresh and light with splashes of colour during spring, natural and warm during summer, and colourful, vivid and conspicuously made-up during autumn. This place never disappoints its visitors with its seasonal beauty. The entrance fee is ₩10,000 (₱500).
Costs (per head):
Entrance fees – ₱1,340
Food – ₱1,000
Fare – ₱700 (₱300 for the Gapyeong Bus Tour, and ₱120 each way for the train going to Gapyeong)
Day 4
Hwaseong Fortress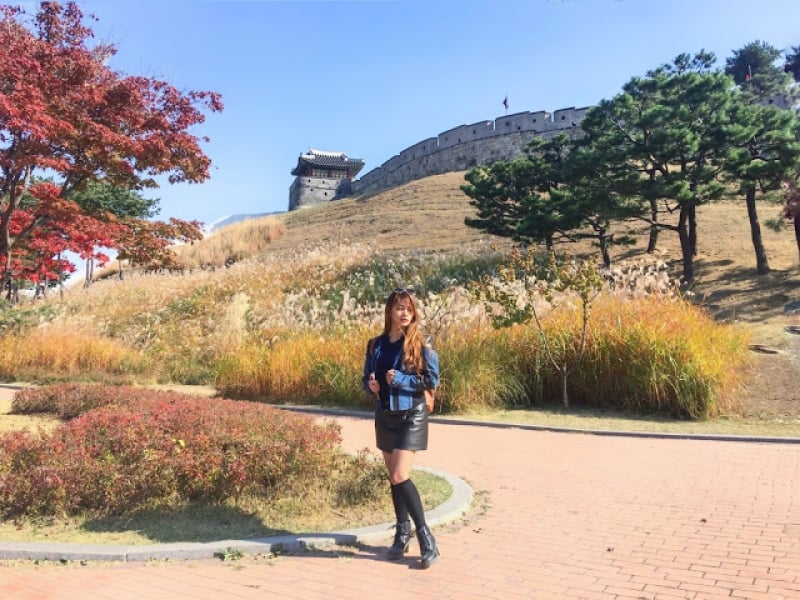 Located in Suwon, Hwaseong Fortress is accessible by train or bus. This UNESCO World Heritage Site is worth a day tour from Seoul. The entrance fee is cheap — just ₩3,500  for the integrated ticket which includes Suwon Hwaseong Fortress, Hwaseong Haenggung Palace, Suwon Museum, Suwon Hwaseong Museum.
Entrance to the entire complex was free during our visit.
Yeouido Park (FREE)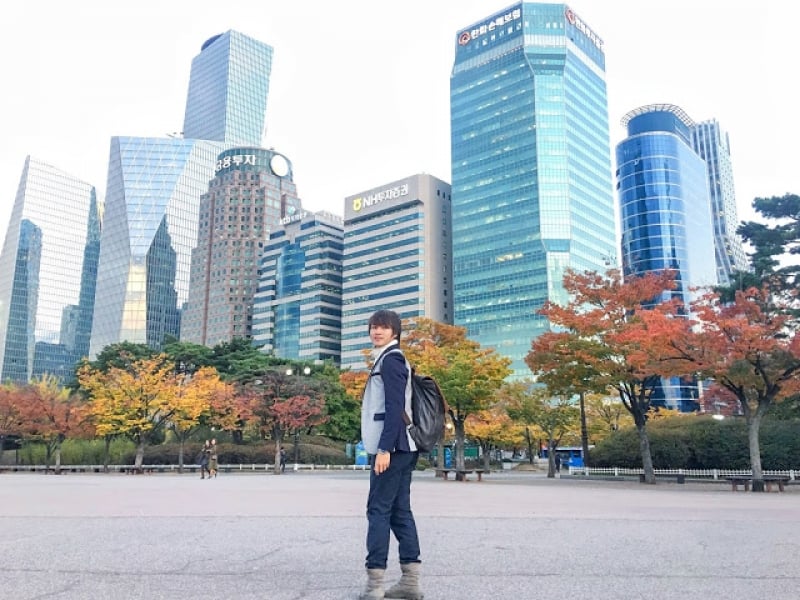 Colourful central park plus a thriving business district — this place is good for photo opportunities!
Some Sevit at Banpo Hangang Park (FREE)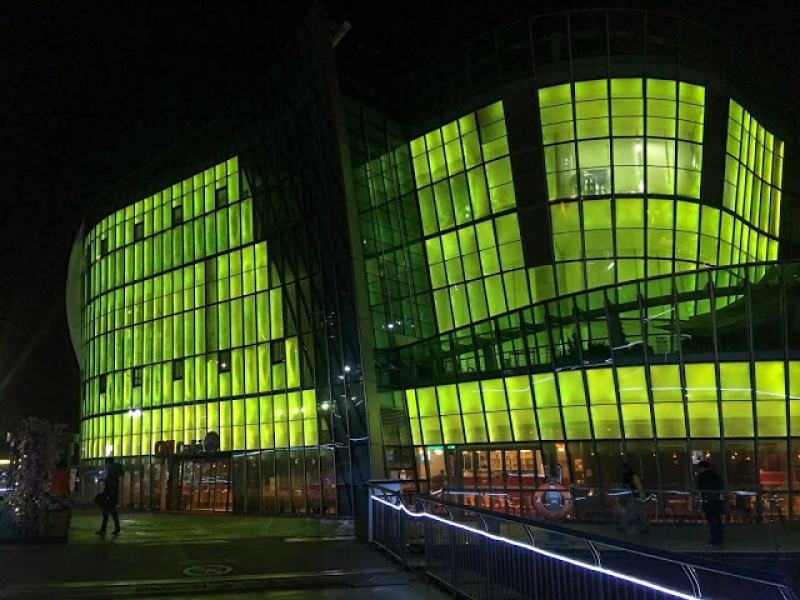 This is a great hangout spot while waiting for the Banpo Bridge Fountain Show.
Banpo Bridge/Banpo Hangang Park (FREE)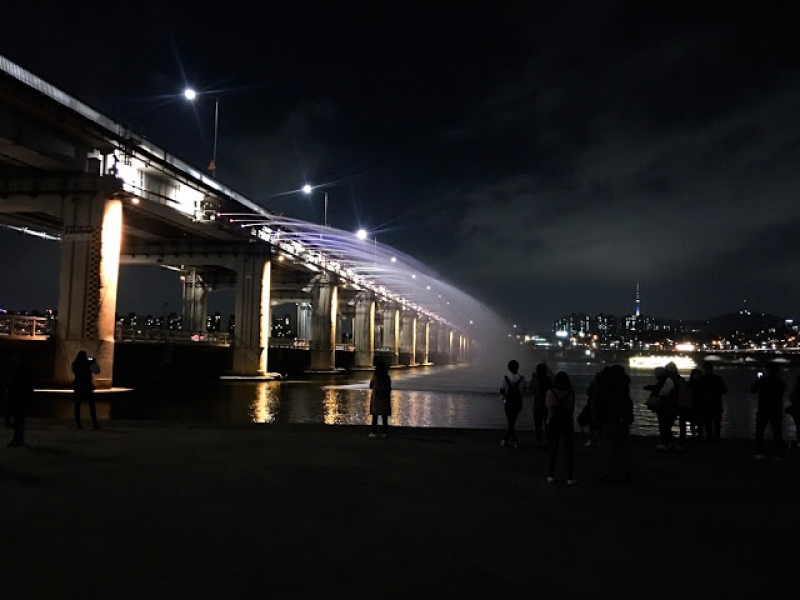 The fountain show takes place every 30 minutes from 7.30pm to 9pm and lasts for 20 minutes. It was not as spectacular as we expected, so this may be worth skipping.
Dongdaemon Design Plaza (FREE)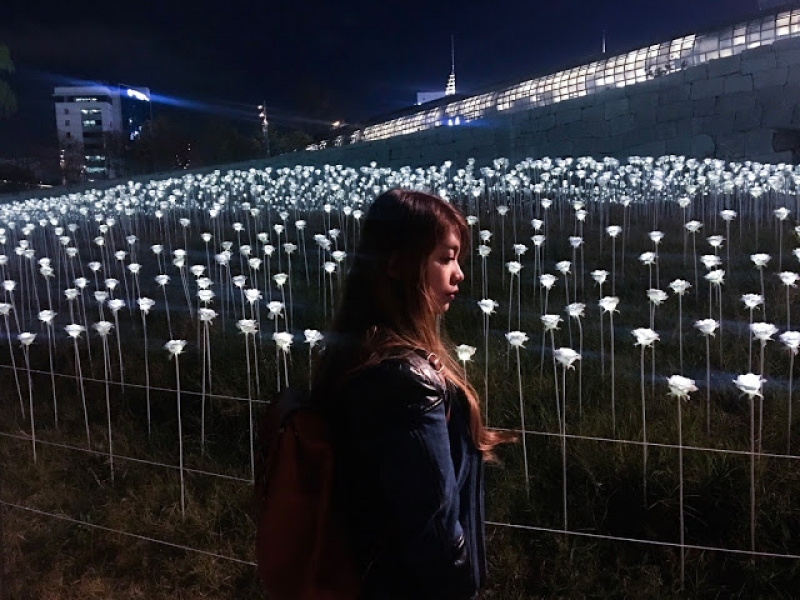 It's like a building extracted straight from a sci-fi movie. This marvellous creation by Starchitect Zaha Hadid should be in every architecture lover's itinerary!
Costs (per head):
Entrance fees – 0
Food – ₱1,000
Fare – ₱500
Day 5
Deoksugung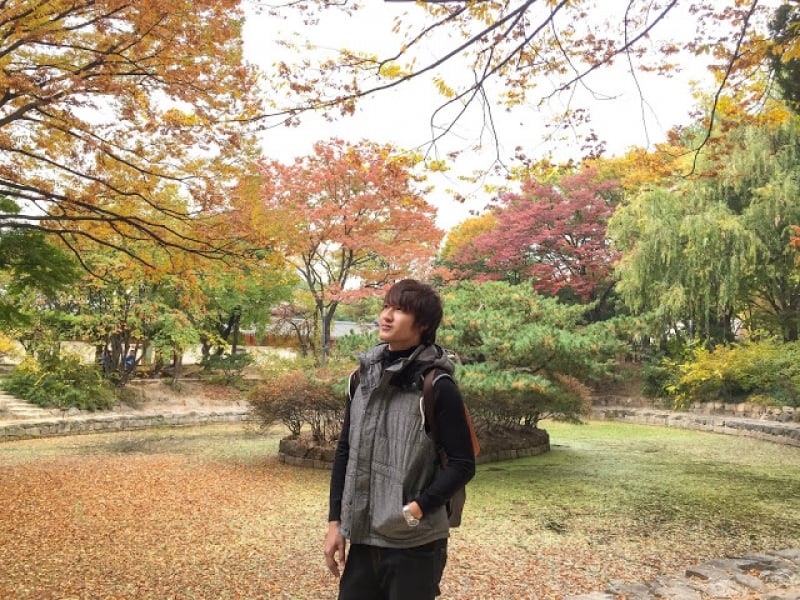 Compared to other palaces in Seoul, Deoksugung is less crowded. The entrance fee is ₩1,000 (₱50). Make sure to visit the Jeongdong Observatory located on the 13th floor of the Seoul City Hall Seosomun Building for a captivating aerial view of the Deoksugung Palace and the surrounding metropolis.
Cheonggyecheon Stream (FREE)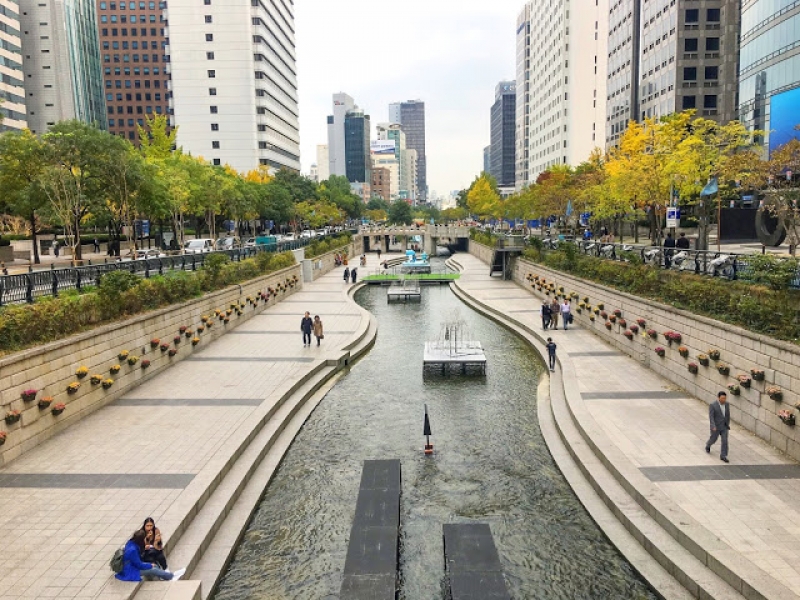 Cheonggyecheon is an epitome of urban renewal — a testament to how great things can be achieved if the government willfully pushes for it.
Also read: New Korean Visa Application Through Travel Agencies Starting July 2018
We stopped by Lotte Mart at Seoul Station for some pasalubong shopping before heading to the airport. We also shopped for souvenirs and trinkets at Dongdaemun during our visit, and mostly at Myeongdong since this was where we stayed.
At ₩10,000 (₱500), riding the limousine bus is the best option if you're carrying huge bags to the airport. It's more expensive than taking the train but it's more comfortable.
Costs (per head):
Entrance fees – ₱50
Food – ₱1,000
Fare – ₱500
Summary of expenses
Day 1 – ₱1,400
Day 2 – ₱2,800
Day 3 – ₱3,140
Day 4 – ₱1,500
Day 5 – ₱1,550
Accommodation: Approximately ₱8,000 for five nights (₱1,600 each per night)
Travel Tax: ₱1,620
Total budget per person: Approximately ₱20,000 (excluding airfare, pasalubong and shopping). A promo airfare would cost about ₱5,500-7,000 on Cebu Pacific but it can go as low as ₱2,500 if it's a piso-fare.