Contributed by Deetoxify
Just like many other nights when I couldn't sleep, I got my phone and started searching for random flights. I ended up booking a round-trip ticket to Incheon, South Korea.
Travelling to the land of kimchis and oppas has been on my list for quite a while but I did not really think of going to South Korea alone.
I consider this trip as my "first" solo international travel. Yes, I've been to Singapore alone but it was just a really short side trip, about 48 hours to be exact.
Of course, I had my doubts. I was legit scared to travel alone for the first time but I knew that this was something I really wanted to do.
I've read many articles about travelling solo, women travelling solo, their pros and cons, and the like. They got me scared and yet made me more excited.
My excitement intensified after going through the hurdles in getting my South Korea Visa. Once I got the visa, I knew this trip would really push through, come what may.
Also read: How to Apply for a South Korea Tourist Visa in Cebu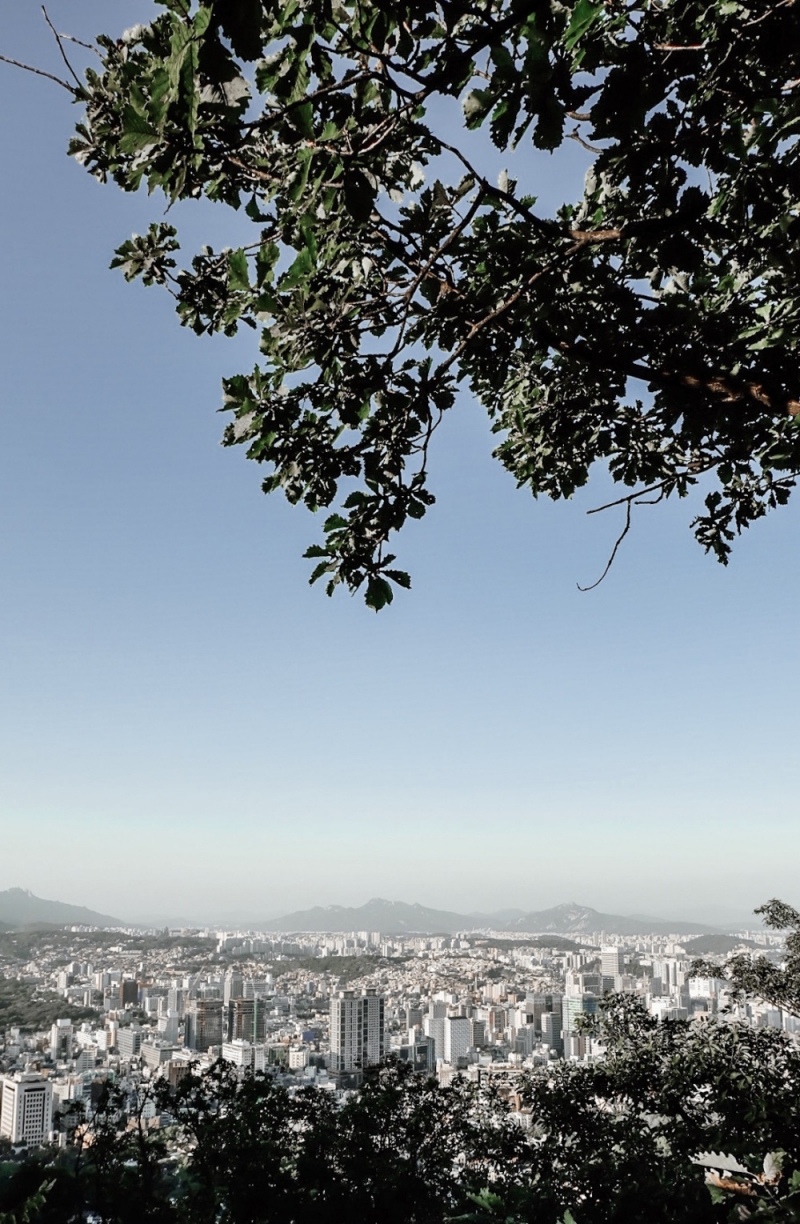 It's already a given that when you travel solo, you are most likely to spend more. After all, you have no one to share the expenses with.
Before I left for South Korea, I only changed ₱20,000 to Korean Won. And since I was travelling alone, I had an emergency fund just in case I overspent.
I was amazed to find more or less ₩110,000 (more than ₱5,000 if converted to Philippine Peso) left in my wallet after settling down at Incheon Airport and waiting for my flight back to Cebu.
I thought of sharing my experience by writing a full Seoul travel guide. But then I realised it would be best to break it into pieces. Reading a 2,000-word blog would be tiring, don't you think? So If you are looking for a detailed write-up about Seoul, you might not find it here. Instead, expect separate articles focusing on the different spots in Seoul. I already published my Gapyeong article weeks ago. You can check it here.
I'm writing this only to share my itinerary and breakdown of expenses in the hopes of helping other travellers create their itineraries and manage their expenses for their next trip to South Korea.
Itinerary
Day 0
Arrival at Incheon Airport
Airport to Hotel
I arrived at Incheon late at night. After completing the immigration procedure, I went to pick up my pocket WiFi, then I went to the MTR station across the airport passenger terminal building to catch the train to Seoul.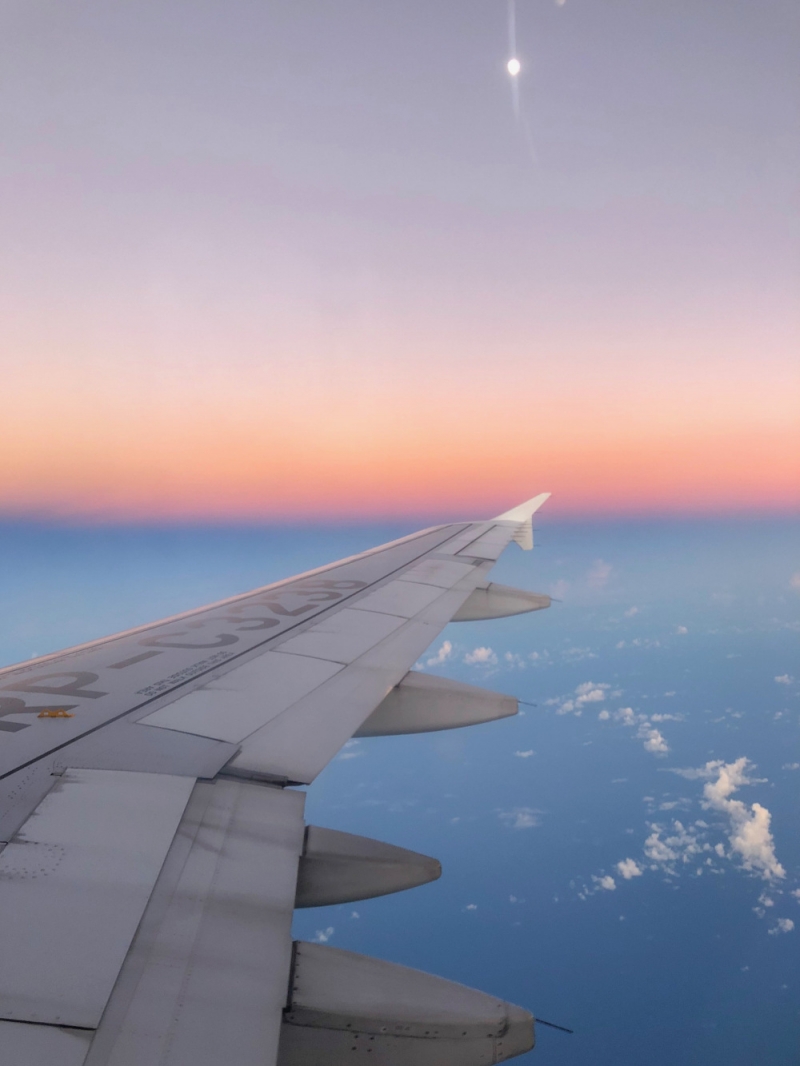 Expenses
T-Money Card: ₩4,000
Load: ₩41,000
AREX: ₩4,750
Total: ₩49,750 = ₱2,351.76
Day 1
World Cup Stadium and Sky Park
Haneul Park
Gangnam
N Seoul Tower
Myeongdong
Slow and steady, that's what happened. I super enjoyed strolling at the park that I skipped several spots that day. I watched the sunset at Namsan Tower and ended the night in Myeongdong.
Expenses
Breakfast: Free
Snacks: ₩2,600
Lunch: ₩4,900
Dinner: ₩8,000
Total: ₩15,500 = ₱732.71
Day 2
DMZ Tour
Insadong
Cafe Bora
Anguk
At 7am, I was already waiting for the bus to pick me up. We were able to explore Paju, the northernmost part of South Korea and enter the demilitarised zone. I definitely learned a lot from the tour and found Korea's history very interesting. I really wanted to visit Panmunjom's Joint Security Area though, but the UN decided to close it for security reasons. If you've watched the news recently, it was in the JSA where the North and South Korean leaders had their friendly encounter.
Expenses
Breakfast: Free
Lunch: Free
Snacks: ₩3,500
Cafe Bora: ₩8,000
Dinner: ₩19,900
Total: ₩31,400 KRW = ₱1,484.33
Does anyone know the name of this instrument? This guy played it so well!
There are lots of entertainers by Anguk/Bukchon area. This guy was playing a variety of beautiful songs, Korean and English. Many girls stop by his spot to appreciate his performance.
Day 3
Gyeongbokgung Palace
Gwanghwamun (Changing of guards)
Bukchon Hanok
Changdeokgung Palace and Huwon (UNESCO World Heritage Site)
I decided to change my itinerary. My original plan was to visit Gapyeong County. But it was Korea's Chuseok Day. I was worried that the opening hours of the tourist spots will be affected. Good thing about Korea's holidays is that all palaces are open to the public.  No admission fees required.
Expenses
Breakfast: Free
Hanbok: ₩18,000
Snacks: ₩4,000
Lunch: ₩7,000
Snacks: ₩3,700
Dinner: ₩10,000
Total: ₩42,700 = ₱2,018.50
Taken exactly on Chuseok Day. Happy Thanksgiving, Korea! IMG_0364 IMG_0352
Day 4
Nami Island
Chuncheon Dakgalbi
Petite France
Garden of the Morning Calm
Palsaik
Dongdaemun Design Plaza
I tried my best to catch the first train out of Seoul to Chuncheon. I was able to arrive in Nami Island just in time before the swarm of tour groups arrived. I met two friends, Ming and Xing. Know more about this day here.
Expenses
Breakfast: Free
Fixed bus: ₩6,000
Nami Island: ₩13,000
Petite France: ₩8,000
Garden: ₩9,000
Lunch: ₩12,000
Snacks: ₩3,000
Dinner: ₩11,000
Total: ₩62,000 KRW = ₱2,930.84
Day 5
Seoul City Hall
Ewha Women's University
Korea World Trade Center
Lotte Tower
I was not sure if I had enough time to visit more spots, but I still went out anyway. I left my bags at the hotel and claimed them before heading to the airport. It was a tiring yet fun experience.
Expenses
Brunch: ₩4,600
Snacks: ₩3,900
Total: ₩8,500 = ₱401.81
Summary of expenses
Daily expenses
Day 0: ₱2,351.76
Day 1: ₱732.71
Day 2: ₱1,484.33
Day 3: ₱2,018.50
Day 4: ₱2,930.84
Day 5: ₱401.81
Total: ₱9,919.95
Other expenses
Pocket WiFi: ₱708
DMZ Tour: ₱2,893.70
N Seoul Tower: ₱268
Terminal Fee: ₱850
Total: ₱4,719.70
Grand total: ₱14,639.65
Exchange rate: ₩1,000 = ₱47.27 (6 November 2018, 3.38pm UTC)
Airfare, accommodation fees, and other fees not stated (e.g. baggage, Philippine Travel Tax) are not included in this computation. I decided not to include these since you can pay for them before your actual travel. These particular fees were not part of my "pocket" money during the trip.
Friendly tips
If you get confused using Google Maps while in South Korea, try Naver Map or KakaoMap as an alternative.
Download the Subway App and Korea Subway Bus App for public transportation reference.
A lot of hotels and hostels provide free breakfast meals or buffets. Try to book one of them.
Myeongdong's skin care products are more expensive. Explore other places like Insadong. You'll end up finding cheaper stuff.
Bring an adaptor and an extension wire or sockets. At some point, you're going to need them.
Wearing a Hanbok allows you to enter the palaces free of charge.
Also read: From Cebu to South Korea: 5-Day Itinerary, Tips and Expenses
Feel free to leave comments or message me if you have any questions. If you like this article and want to see or know more about my #goSeoulo trip, or other trips and tips, follow me on Instagram, Facebook, and Twitter.