Contributed by hANnaeYTHING
In this blog post is a list of 15 suggested activities that aims to guide you on what to do in Southern Cebu if you are planning to spend a day or two there. Some of these, I have been doing repeatedly for the past years–for they just never get old.
As the old maxim puts it, it is not always about the destination but the journey itself. With this in mind, I make sure to savour all of my vacations in every step of the way, may it be good or bad, because it makes arriving at my destination so much sweeter. Road trips allow me to think and appreciate each scenery that I pass by. It also encourages me to take short pauses and enjoy what each town or municipality has to offer. I love exploring new places and try out the local delicacies. Each town has its own unique tourist attraction and this is the very reason why for so many years I have been going back to the southern part of Cebu.
Either you bring your own car or travel relaxed with the very efficient public transportation system at the Cebu South Bus Terminal. This link will direct you to the official website of the Cebu South Bus Terminal Station with its complete list of destinations, fare, and schedule.
1. Swim with the gentle giants in Oslob
This tops my list because I personally went there four times already. Being a gracious host to family and friends who came to visit Cebu, I had the pleasure of driving them to the southern part of Cebu for them to experience swimming with the world renowned whale sharks. You may either take a bus going to Oslob at the South Bus Terminal Station or reach it via a private vehicle in which case, it is approximately a 3-hour drive from Cebu City. It is located at Brgy. Tan-awan. There are visible signages along the road so you won't have a hard time finding it.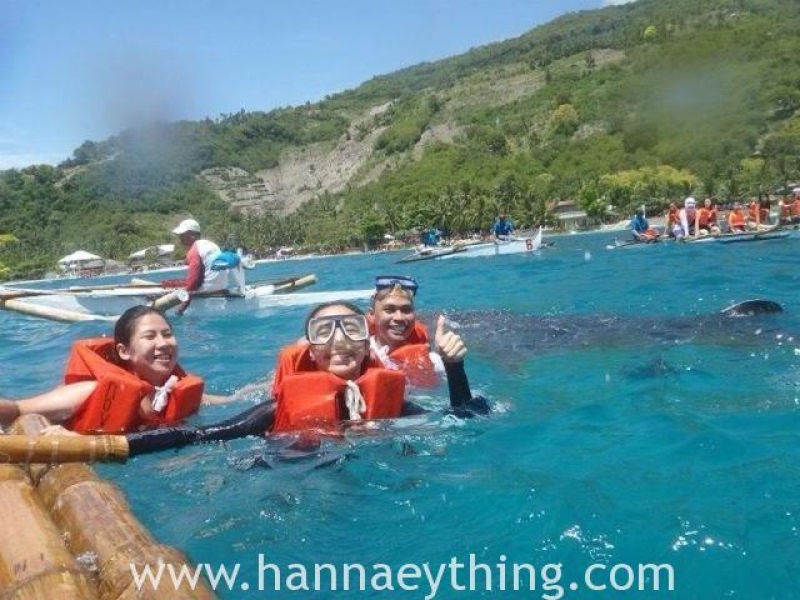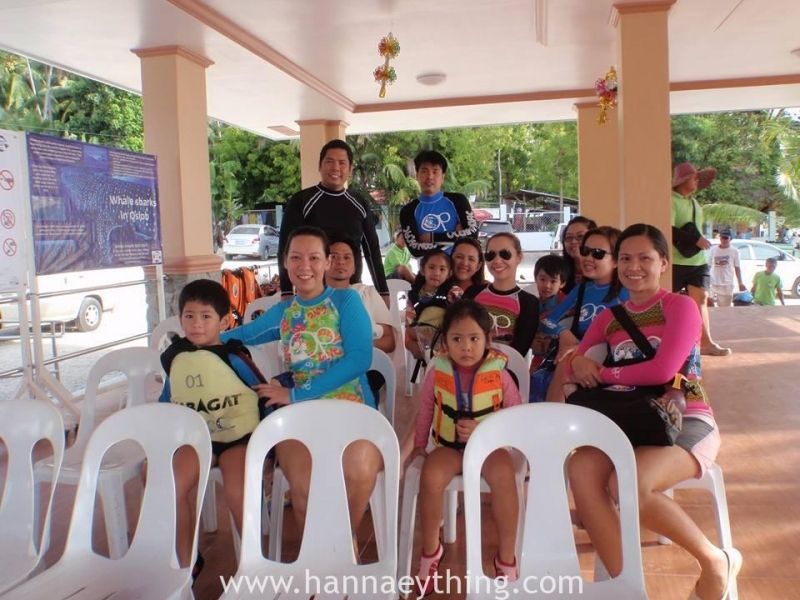 What To Expect
For you to swim with the sharks, you have to rent a boat. Then you will be given 30 minutes to enjoy swimming with the gentle giants. The boat fee is Php300.00 per person if you would just opt to watch the sharks from the boat, and Php500.00 if you want to swim with the whale sharks from a secure distance. There are goggles for rent ranging from Php200.00-Php300.00 but I suggest that you bring your own. From the first time that I went there in 2012 up to the last time (which was last year), I have seen the development of the place as well as with their processes. It has now become very systematic, and there are numerous hostels now in the area that would happily accommodate tourists who wish to stay overnight.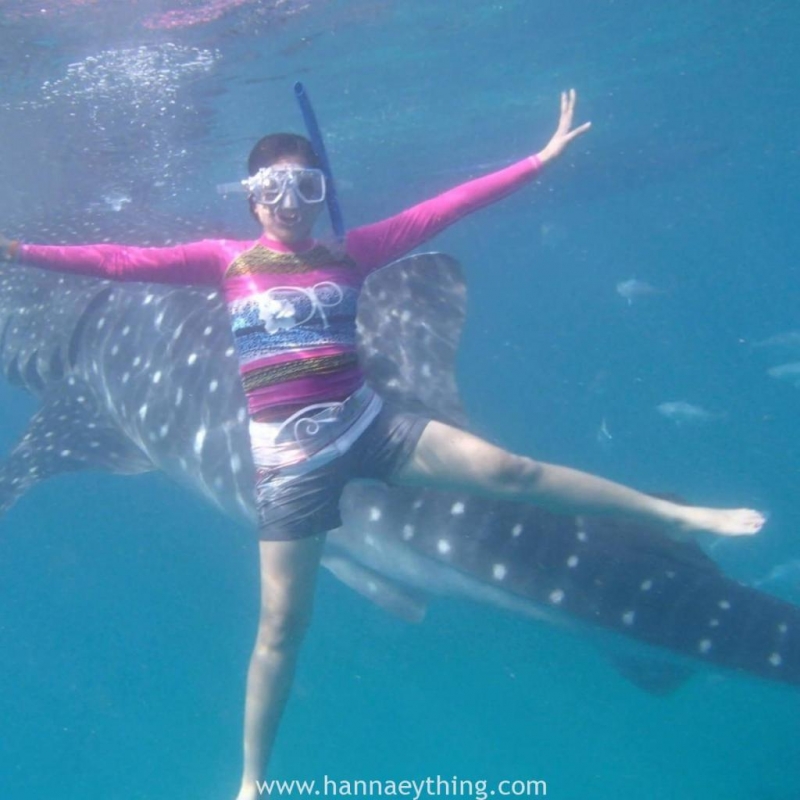 Also Read: My South Cebu Trip: 4 Days of Great Adventure with My Barkada
Tip/Who to contact
They start operating at 6 o'clock in the morning and end at around 1 o'clock in the afternoon. I suggest for you to start your trip earlier for there are more whale sharks in the morning before 9AM. This would also ensure that you get to experience the wonderful sea creatures with not many tourists around yet.

I also now have a go-to person or suki who I text whenever I want to go there. Ms. Alice usually reserves me a parking space, looks for a hostel for me if I would need one, reserves me a boat slot ahead of time, and prepares lunch for me and my visitors. You may contact her through her mobile number: 0923 829 7110. The nearby resorts may also arrange for you and your group. When we stayed at Seafari Resort, the hotel staff arranged a boat to pick us up at the resort and drop us all the way to the registration area.
2. Explore Tumalog Falls
It is a 10-minute drive from the whale shark site. Lately, Tumalog Falls has been gaining popularity especially for people who go to Oslob. You could either go there before swimming with the whale sharks or after. In either case, your amazement will not be diminished for sure.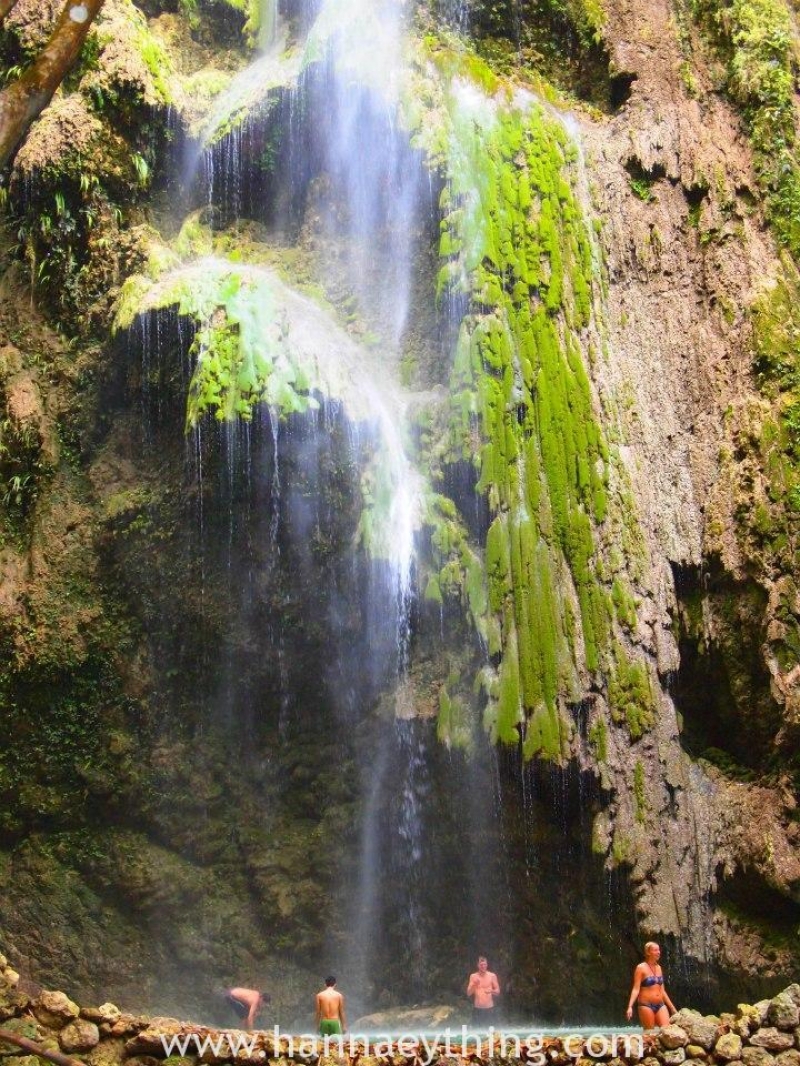 Going Up The Waterfalls
We left our car at the parking area and walked all the way up to the falls. You may either walk (approximately 15 minutes) or ride a habal-habal. When we arrived, our eyes were so awed at the charming waterfallsbefore us that resemble a horseshoe. Feeling the refreshing water from the source in the atmosphere, we immediately took a dip and greatly enjoyed the cold waters. There are cottages and tables available for rent but since we were already hungry, we opted to just swim and go.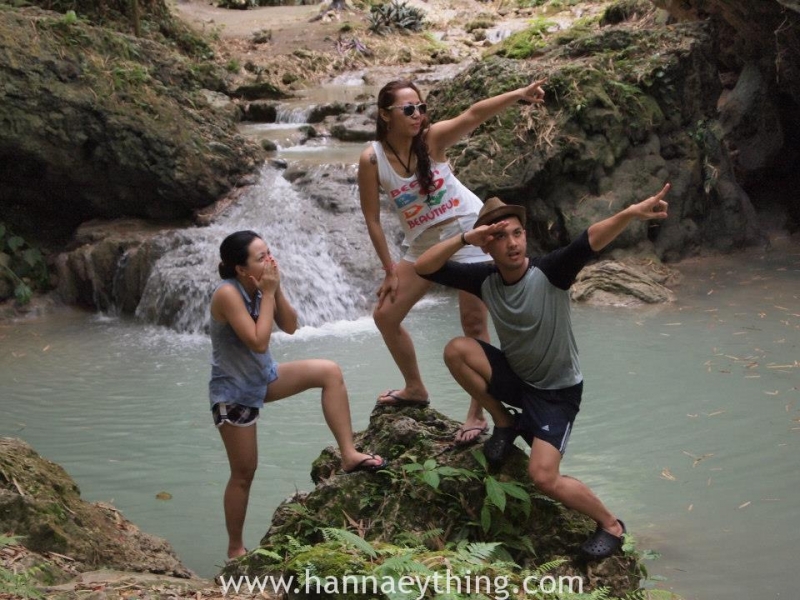 3. Eat pizza and halo-halo at Bodo's Bamboo Bar Resort
Either for a stopover or overnight stay, this is one of the most affordable resorts that you must visit in Alcoy. They have both the mountain and the ocean views, depending on the room location that you would like to stay in. They also have a sports bar and a swimming pool. I love their pizza paired with their halo-halo! This place will always be a staple in my southern Cebu trips.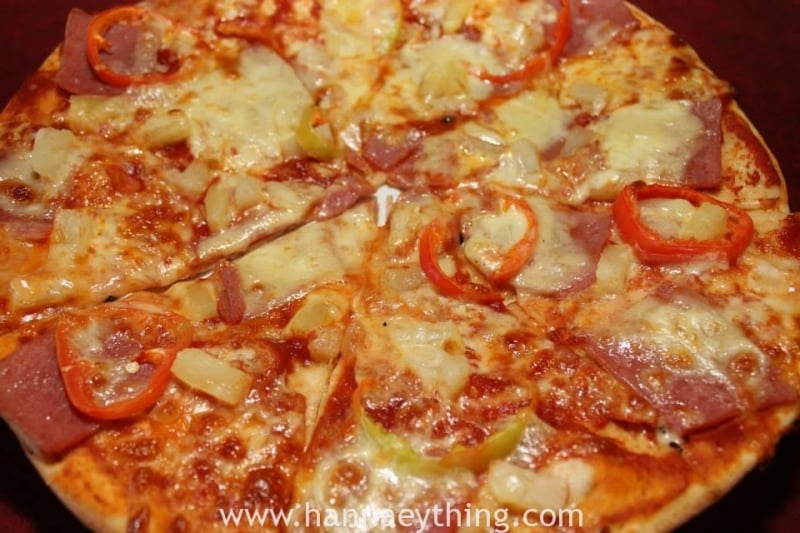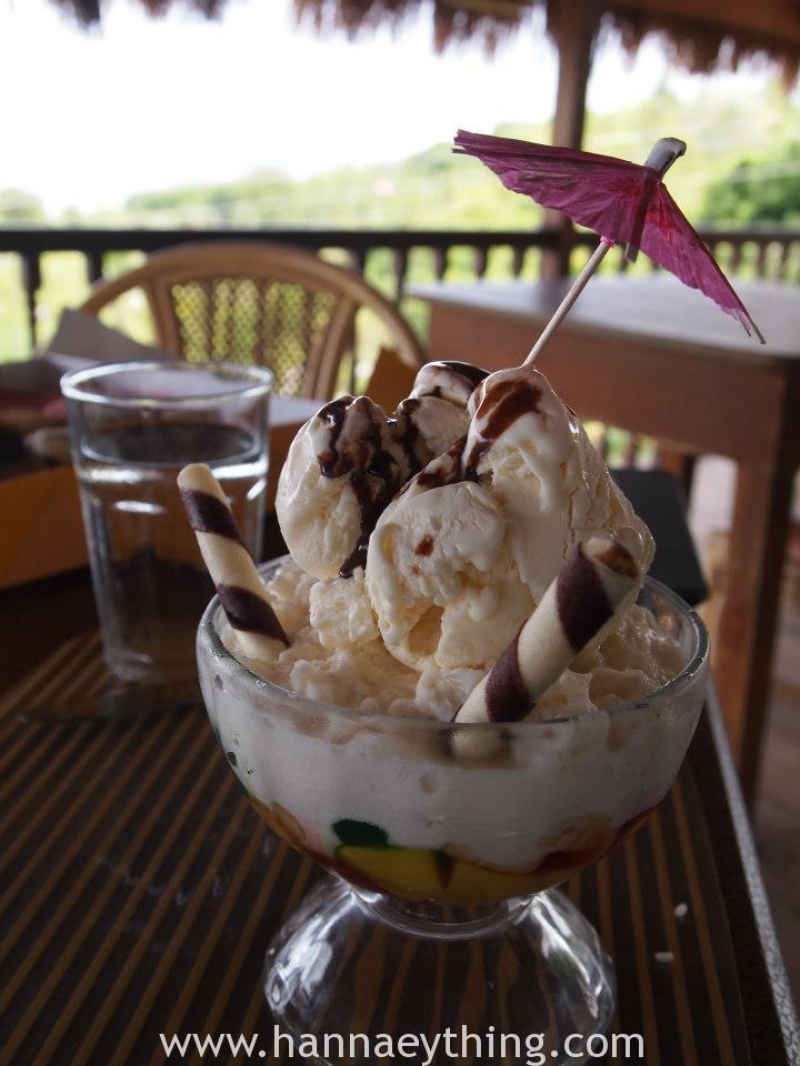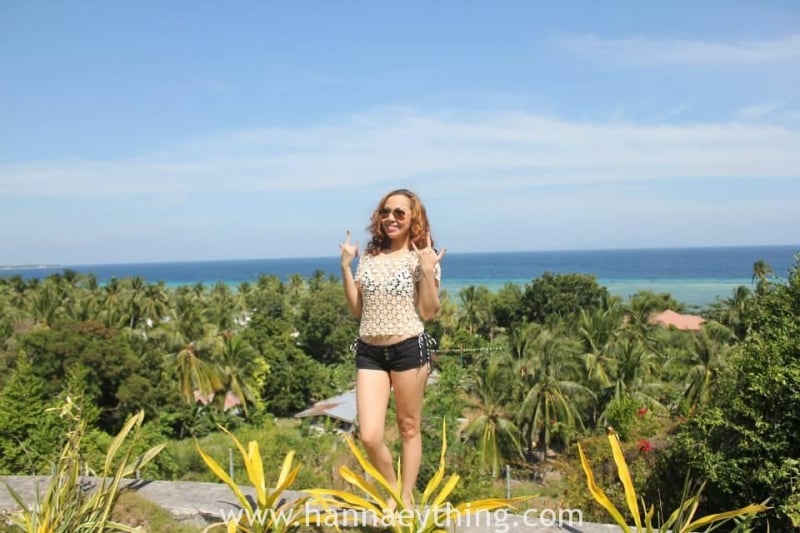 4. Catch the morning sunrise in Oslob
Caught this beautiful sunrise at Seafari Resort in Oslob. Spent the night here to catch the sunrise before we went swimming with the gentle giants. This resort has a magnificent pool which we enjoyed skinny dipping in after our whale shark adventure.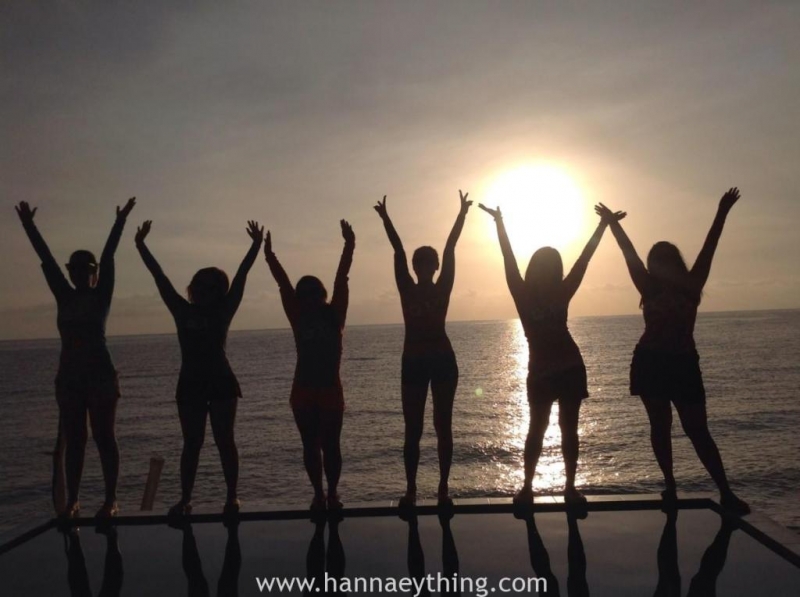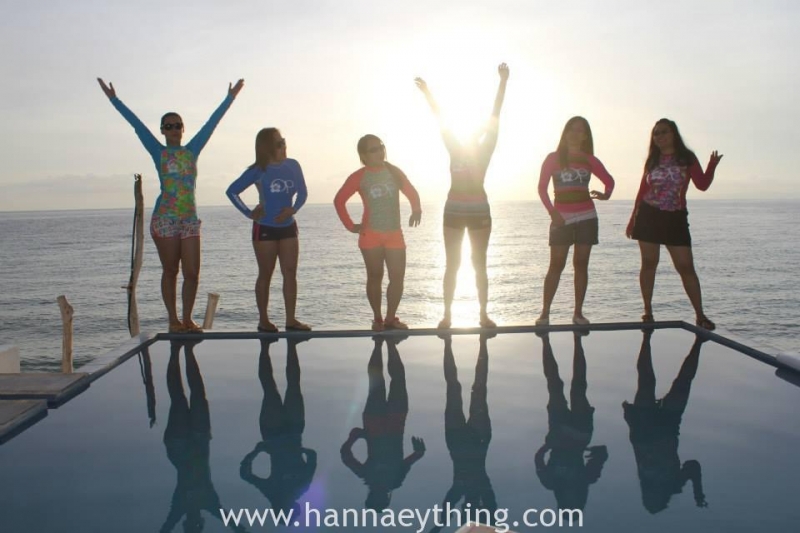 5. Watch how the sun sets in Alcoy
Waited for the sunset and caught this arresting sunset at the El Paradiso resort in Alcoy. They have cave houses if you wish to stay overnight. This is another top pick, unique resort that you can find in the southern part of Cebu.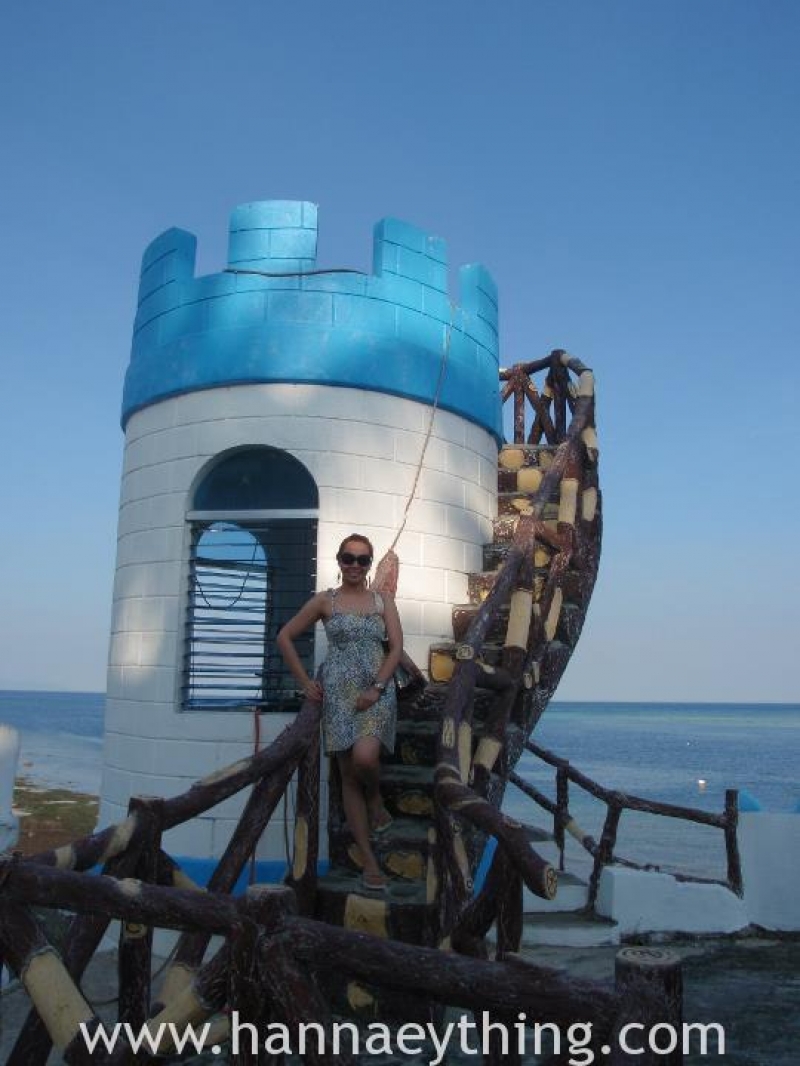 6. Experience the Bojo river cruise in Aloguinsan
I have been here twice. The first time that I went here was with my friends, way back in October 2013. We went there as walk in customers and paid for Php300.00 per head for the river cruise and guide. This year, I went again and availed of the Aloguinsan tourism package. Their package consists of lunch, afternoon snacks, welcome drink, hanging rice making lecture, Bojo river cruise, and a tour guide for Php1,200.00. They use non-motorized bancas (boats) over the machine-run ones to preserve the mangroves in the river. We went to the Farm House where we the registration is done. After, a guide took us to the site.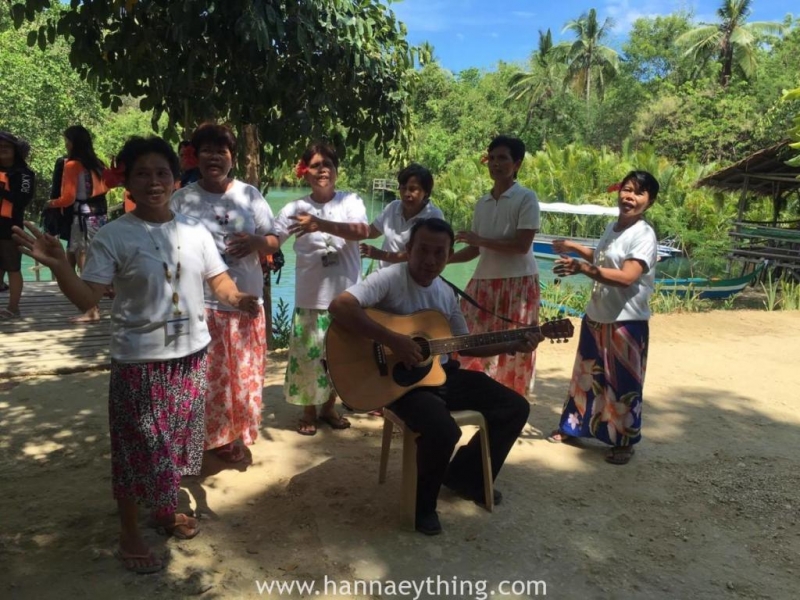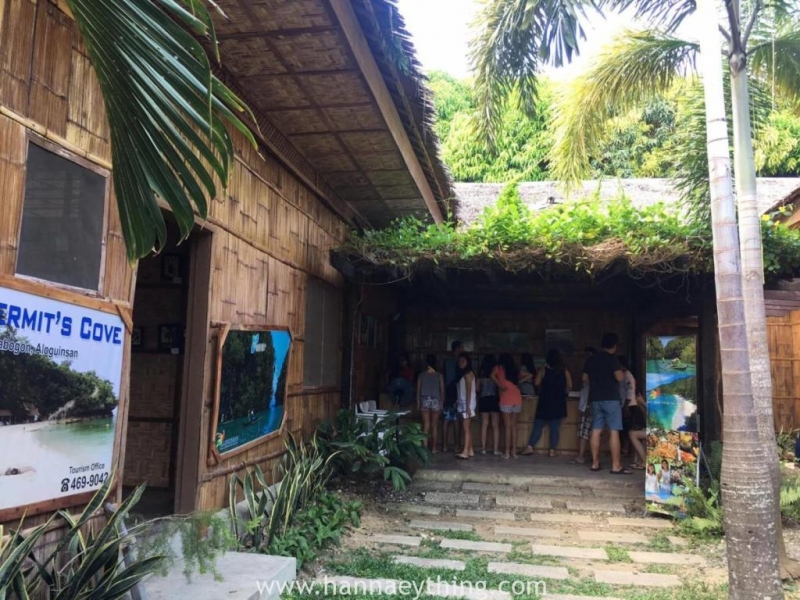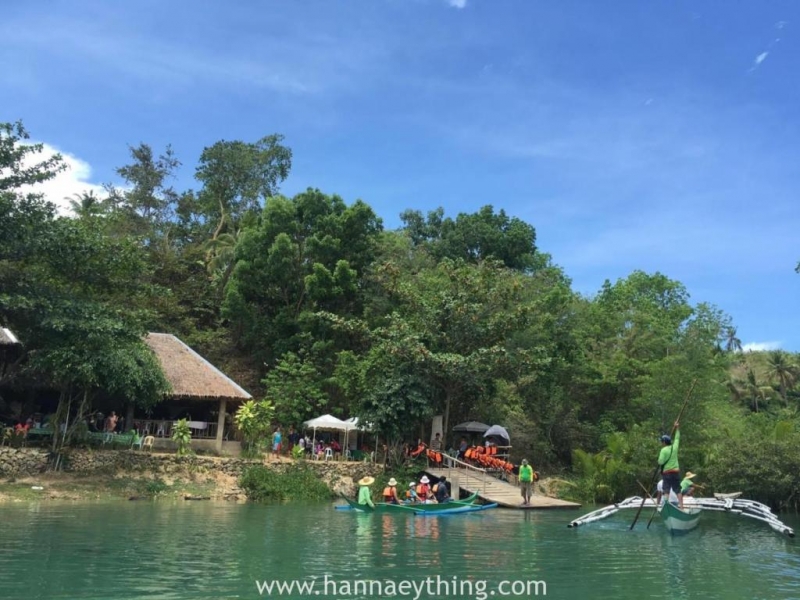 Cruising the river
The Aloguinsan Tourism made a wonderful job in preserving the standard that they set for the tourists. The staff and the guides are very informative. The food was great. The restrooms and dining areas were very clean. The service was nothing short of world-class. They truly deserve the award that they received as the Best Community-Based Initiative in the whole Asia-Pacific and I am truly proud of them!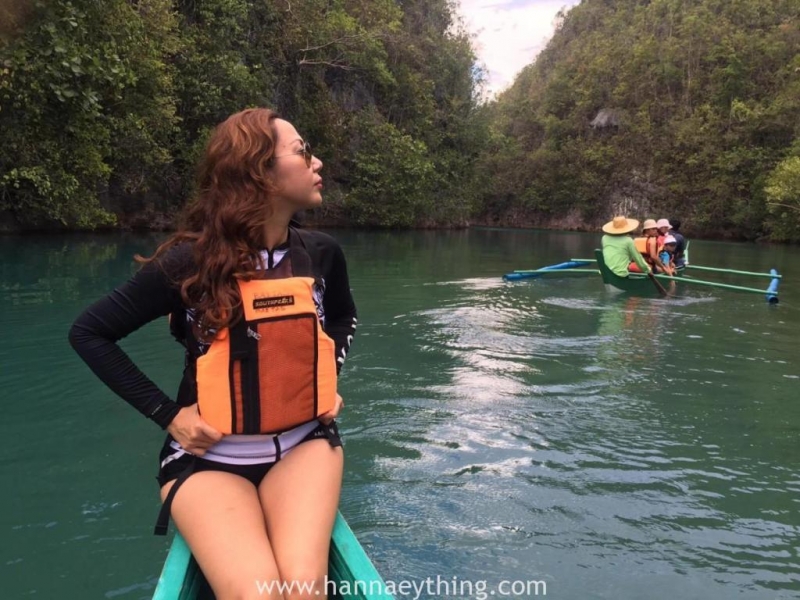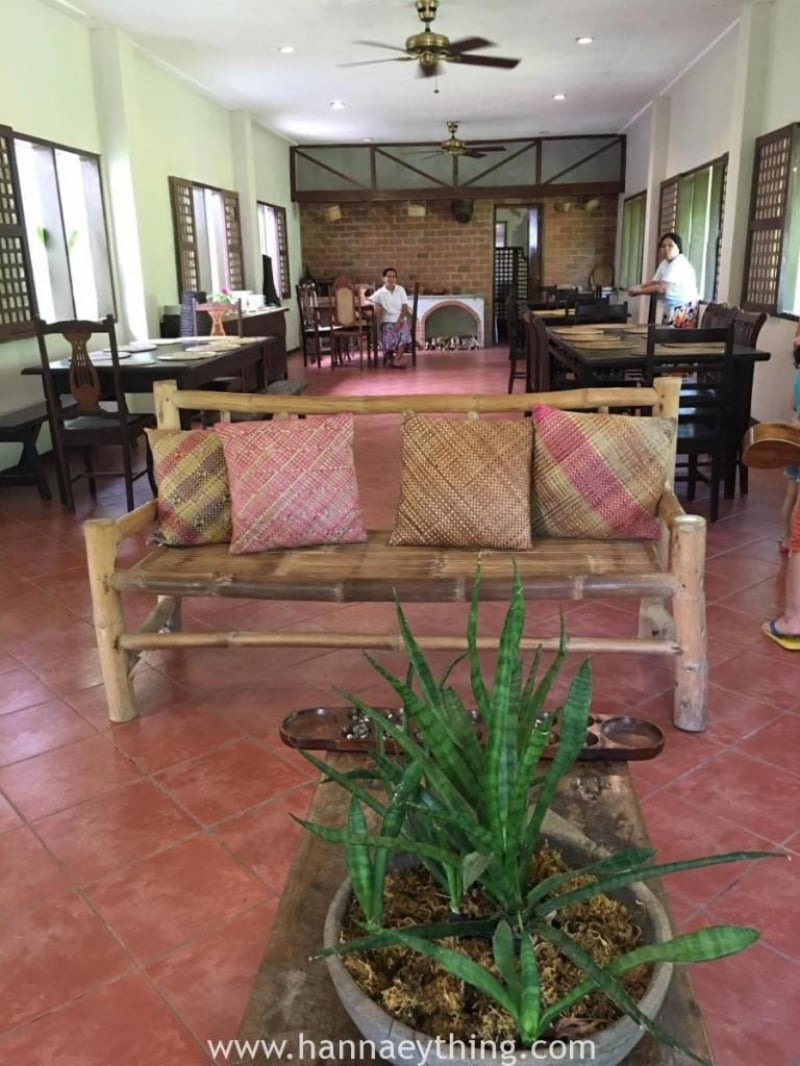 7. Enjoy the pristine white beach in Aloguinsan Hermit's Cove
Hermit's Cove is now getting famous as a side trip after Bojo River Cruise. It is a 15-minute drive from the Bojo River site. There is an entrance fee of Php20.00 for beach maintenance. You will go down a 200-step stairs and get enchanted with the beautiful white sand beach that you will take your breath away beyond your last step. There are cottages and tables available for rent.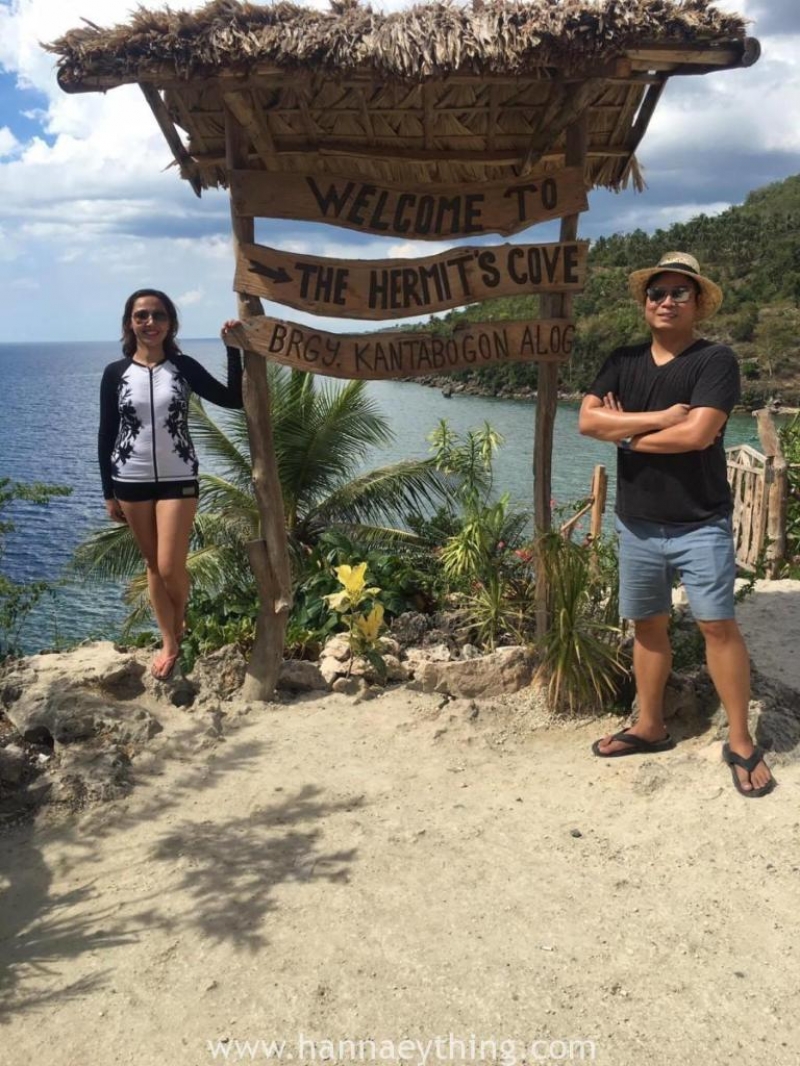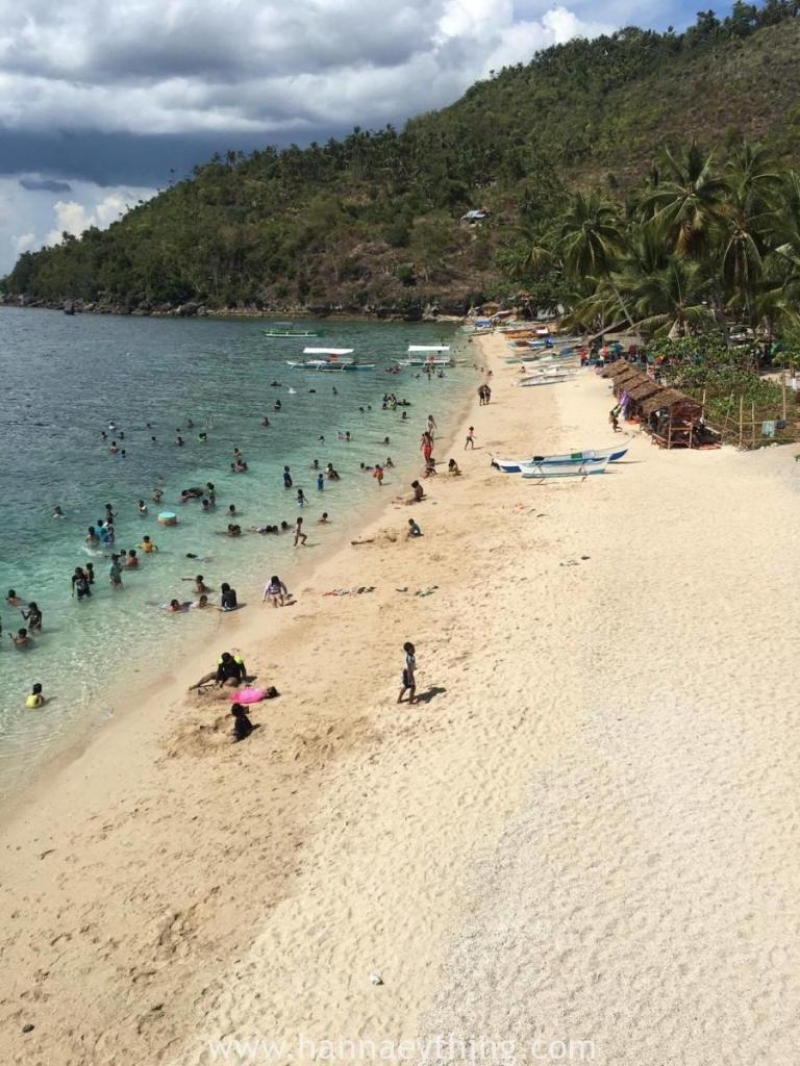 8. Drink fresh milk and ice cream in Barili
If you are going to Barili from Cebu City, this place is on the right side of the road. You will (can) never miss this big signage. They offer very fresh milk in bottles and yummy ice creams made out of fresh milk, too. There are also snacks available here and they have tables if you want to enjoy these healthy refreshments in the place where you will see the cows at the back portion of their very vast land. It is indeed a relaxing place for a pit stop on your road trip.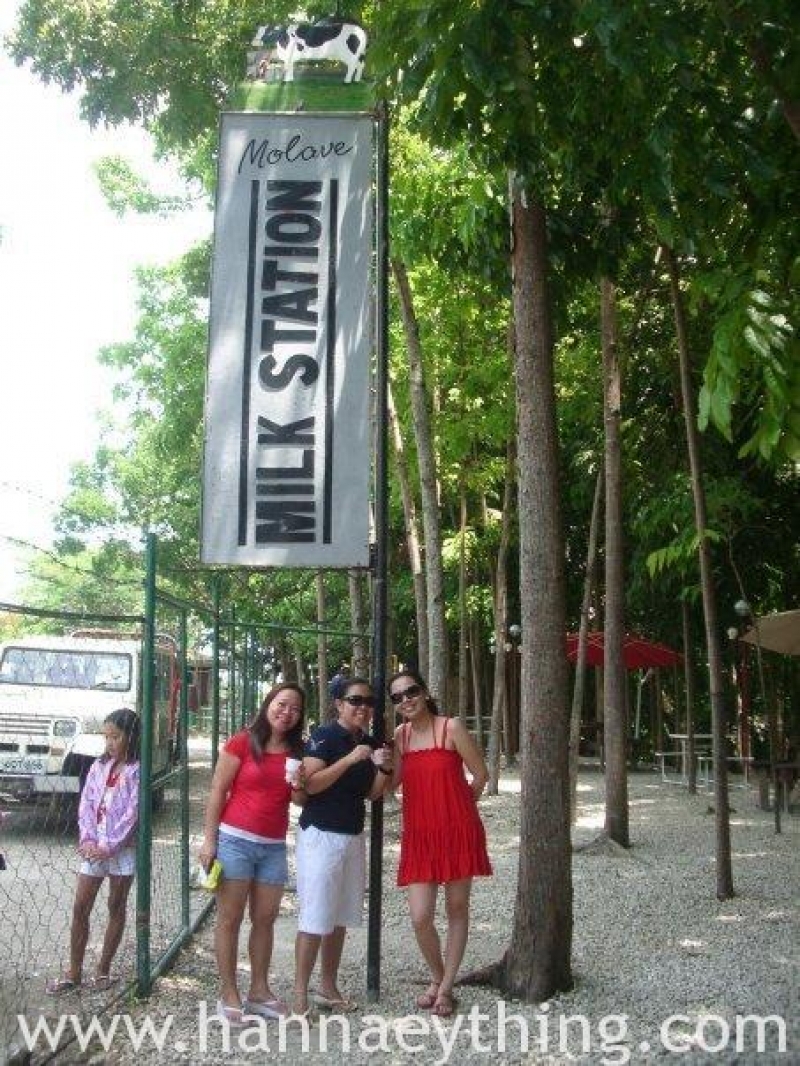 9. Climb Osmeña Peak in Dalaguete
In reference to my previous blog post about conquering the highest peak in Cebu at Dalaguete, here's a link to the detailed Osmeña Peak trip.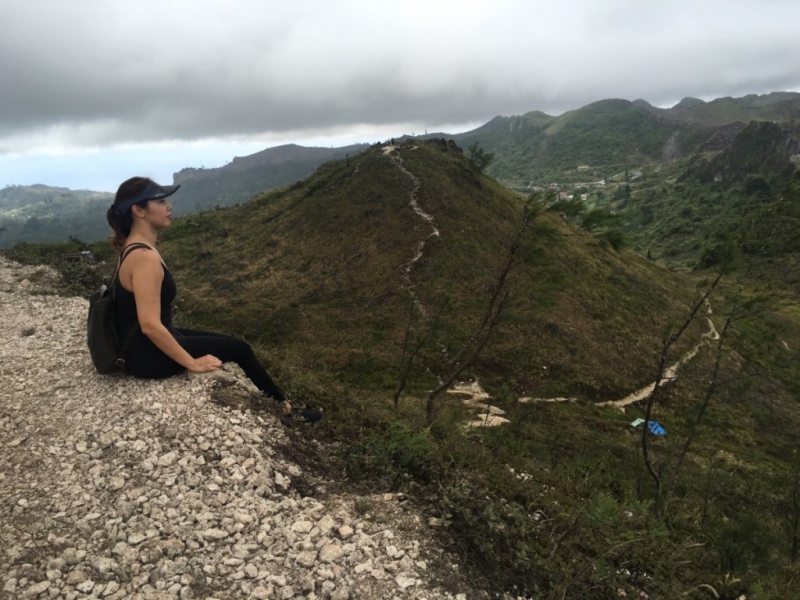 10. Bite a sumptuous torta in Argao
Argao is located 73 kilometers away from Cebu City. Torta is a delectable delicacy that is very famous in this municipality. You may find them along the highway. Among the bakeries that sell this local delicacy are Chitang's, OJ's, and Argao Bakeshop. Just how a bite of torta will make your southern Cebu trip extra special as it deliciously melts in your mouth.
11. Dive or swim in Moalboal
Moalboal is 89 kilometers away from Cebu City. Moalboal is famous among the divers as they have a beautiful marine life. It is undoubtedly famous because of its white sand beaches that local and foreign tourists equally crave. There are many beach resorts in the place and most of them are very affordable. Basdaku is the known public beach of Moalboal which nevertheless enthralls everyone with its 1-kilometer long white sand shore and inviting azure blue waters.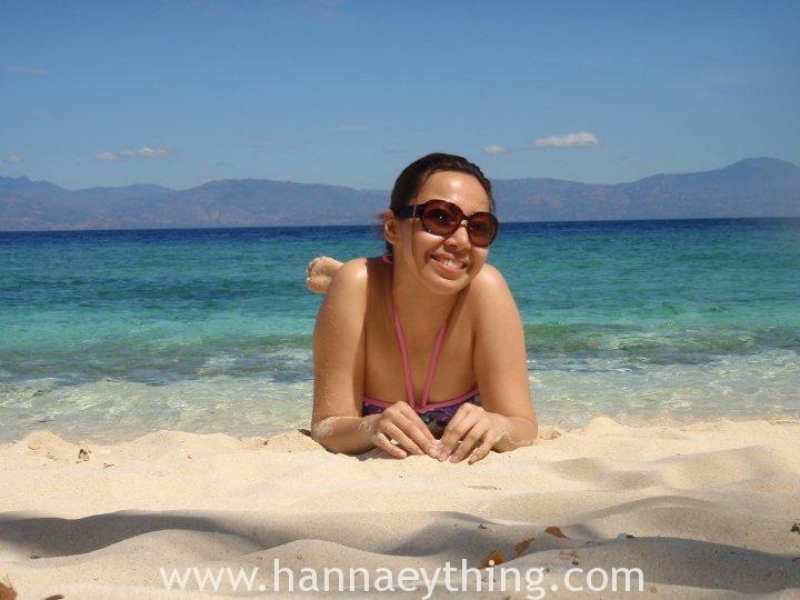 12. Photo-op at Boljoon
I always love to stop over at this plaza along the National Highway in Boljoon whenever I go to Southern Cebu. But who wouldn't?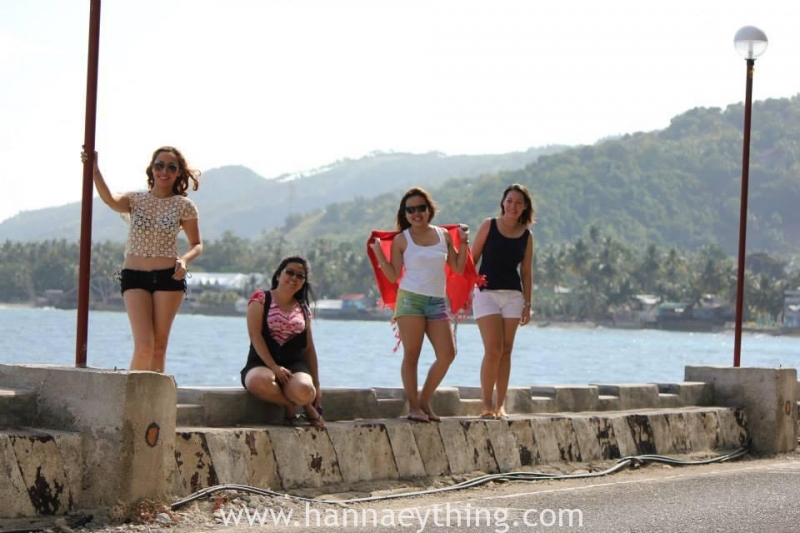 13. Have fun at the infinity pool in Alegria
Costa Letecia is a quaint hotel situated at the heart of Alegria. It has an infinity pool and a relaxing view of the beach. Alegria is 28 kilometers away from Moalboal. It is a fourth class municipality of Cebu. They are known for Kawayan Festival which happens every December. In the said celebration, the community parades their locally produced kawayan (bamboo) products.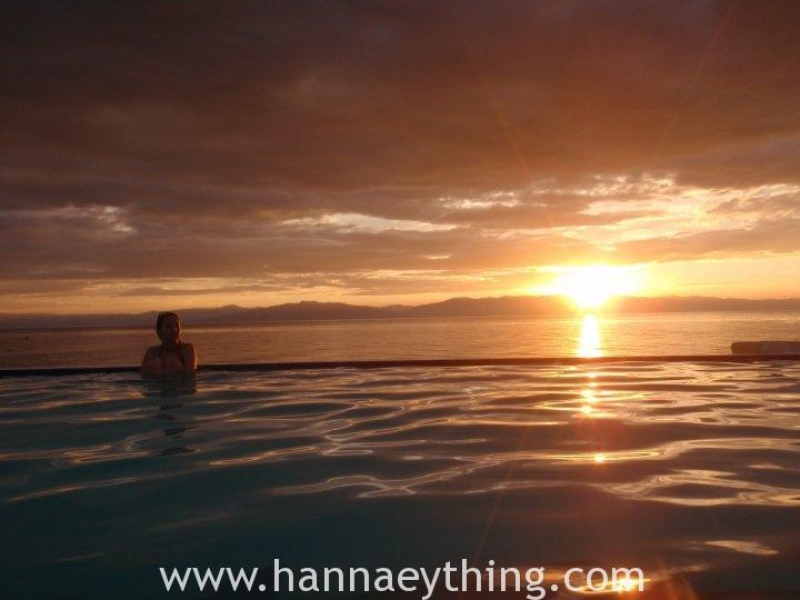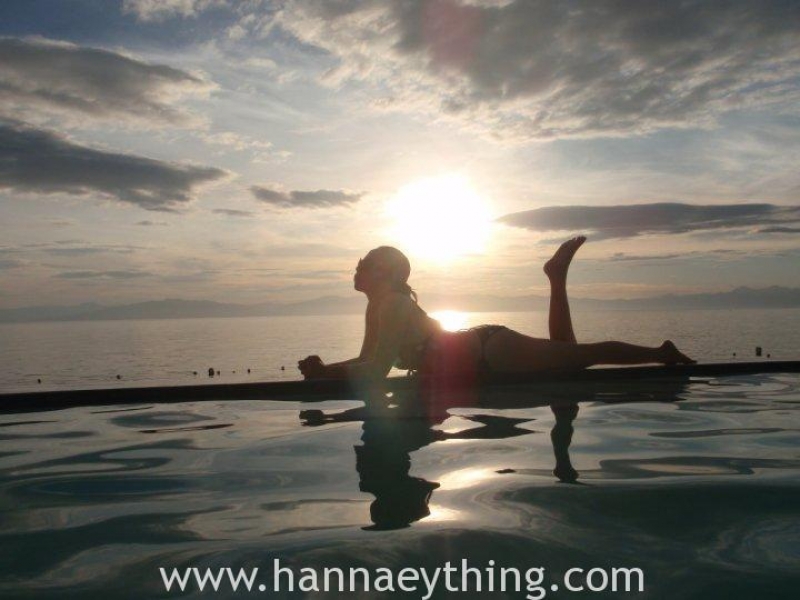 14. Buy lechon, chorizo, ampao, and chicharron at Carcar
I always find time to stop by at Carcar Public Market to buy lechon, freshly cooked chicharron, and hefty strings of chorizo which you can get at very affordable prices.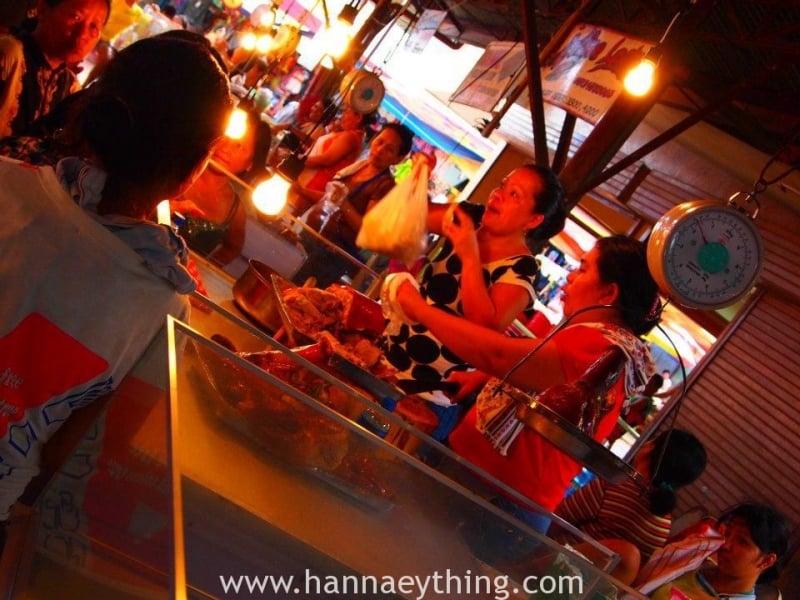 Tip: There is a house located at the back of the market where they cook and pack fresh chicharron and chorizo; you may directly purchase from there if you are one meticulous foodie.
15. Light candles at the 8 churches of Cebu South
If you are a Catholic who enjoys seeing century old churches, prepare to feast your eyes with these historical religious structures at the southern part of Cebu.
The churches in Southern Cebu
Naga (St. Francis of Assisi)

San Fernando (San Isidro Labrador)

Carcar (Sta. Catalina de Alexandria)

Sibonga (Birhen sa Simala)

Argao (San Miguel Arcangel)

Alcoy (St. Rose of Lima)

Boljoon (Nuestra Señora del Patrocinio de Maria)

Oslob (Immaculate Concepcion)
This is perfect for Visita Iglesia that Catholics observe during the holy week season. But even if it is just an ordinary day, I would often drop by to say a prayer and light candles every time I pass by these beautiful churches. Most of the churches are just along the main highway so you can never miss them.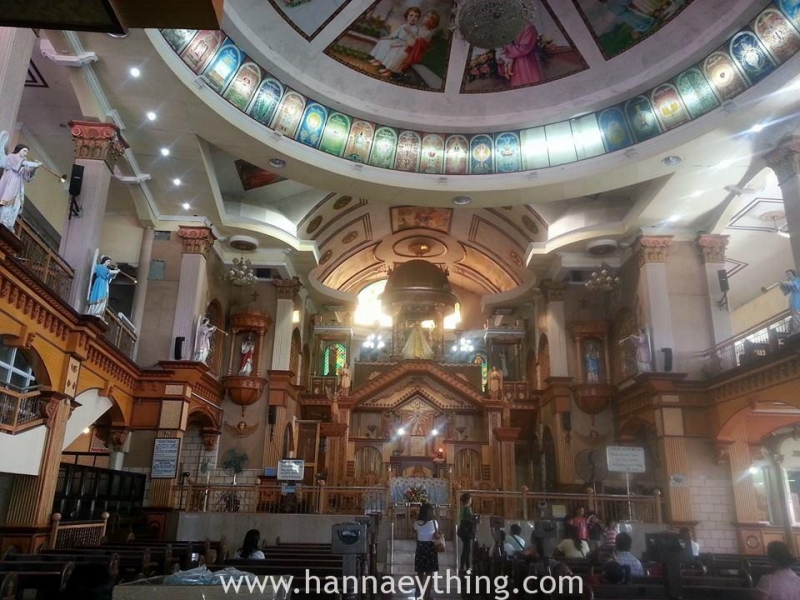 Also Read: Can't Help Falling In Love With Cebu
Writing travel blogs makes me revisit all the fond memories that I have during my vacations. It brings back a trickle of happy memories and bad memories alike–like travel mishaps which nevertheless keep my vacations more memorable and interesting. Through travelling, I keep on learning and I keep on discovering new things. Packing for a vacation gives me a different level of excitement because I know that I will embark on another kind of experience. And I hope this one will help you on how to maximize your planned southern Cebu trip, too.
How many have you done from my personal list above? Let me know your thoughts about this travel blog, please leave a comment below or send me an email, I am thrilled to hear from you! 🙂