A Filipino breakfast isn't complete without bread or pandesal, as we locally call it. If you're a foreigner, you should know that preparing bread for breakfast is a centuries-old tradition in the Philippines; whether you're staying at luxurious hotels or sleeping over at a friend's house, you're bound to be served pandesal sooner or later. 
To fellow Filipinos who are reading this, I'm sure I'm not the only one who's made a pandesal run early in the morning to put bread on the breakfast table or to eat while heading off to work. We literally can't have breakfast without it!
From Pan de Regla to Pan de Coco and Ensaymada, all our traditional bread recipes are undoubtedly appetising and comforting to boot. However, if you're looking for the OG pandesal that started it all, then a throwback to our country's Spanish era is in order — because the iconic Spanish Bread still takes the cake for the most craved-for pandesal to this day! *pushes Ensaymada to second place*
If you want to try your hand in making this golden, buttery, and sugary pastry for yourself, here's how to bake Spanish Bread at home!
Also read: 10 Delicious Egg Recipes to Start Your Mornings With!
Ingredients for the Spanish Bread: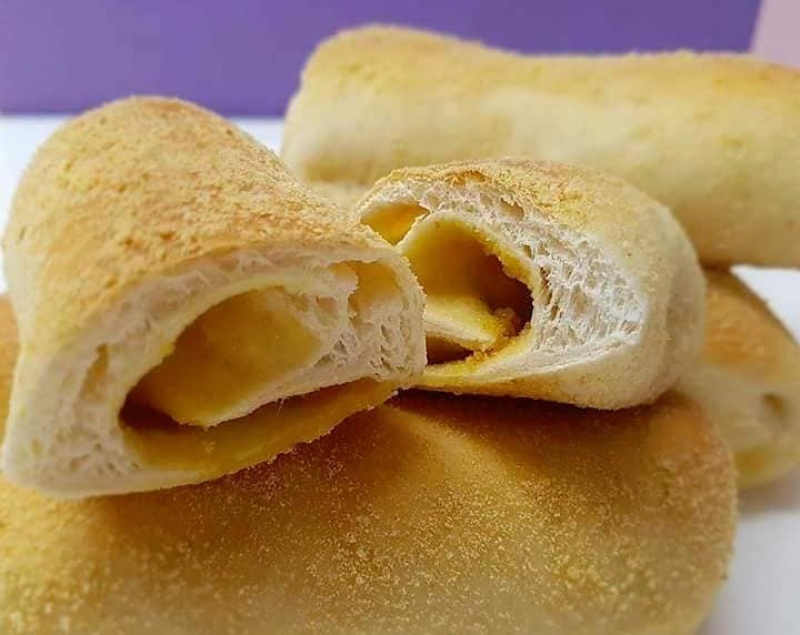 Before we begin, allow me to give you a few tips on baking with an oven. First, you must bake one sample in the oven before placing a whole batch of pastry dough inside it. This way, you'll know if you've understood the instructions correctly or not, in case the tested pastry dough comes out badly. 
Second, if the first sample comes out perfectly, feel free to place as many dough rolls as your oven can accommodate; but also be sure that there's enough space in between rolls when the dough expands. You'll just waste more electricity if you place too few rolls on the oven tray, forcing you to bake more batches. That said, the ingredients below can make 20 pieces of Spanish Bread!
For the dough:
4 cups of all-purpose flour

1 ½ cup of full cream milk

2 teaspoons of instant yeast

1 teaspoon of salt

⅔ cup of light brown sugar

4 tbsp of canola oil
For the filling and coating:
⅔ cup of all-purpose flour

 ¼ cup of bread crumbs (for the filling)

⅓ cup of unsalted butter

⅔ cup of light brown sugar

3 tbsp of all-purpose cream

2 tbsp of water

2 cups of bread crumbs (for the coating)
Steps for the Spanish Bread filling:
In one bowl, mix the flour, bread crumbs, butter, light brown sugar, all-purpose cream, and water.

Cover the bowl with cling wrap and set aside in a refrigerator until it's needed again later.
Steps for the Spanish Bread dough:
In a separate bowl, mix all the dry ingredients and make a well in the centre. You don't need to see the bottom of the bowl when making the well.

Pour the milk and canola oil in the centre and mix everything together until you get the dough. 

Sprinkle a bit of flour on a separate surface and knead the dough on the surface for 10 minutes or until the dough is smooth and shiny.

Apply a thin layer of oil in a separate bowl and place the dough there. Cover the bowl with a cling wrap and leave it for 60 minutes. The dough should rise or double in size during this time. 

After waiting for the dough to rise, punch the air out of it and flatten/even it out a bit to divide it into 20 equal pieces. Shape each one into a round ball. 

Place the rolls on a tray and cover everything with a damp towel. Wait for 15 minutes. 
Steps for shaping and baking the Spanish Bread:
Each piece/dough roll should be gently stretched lengthwise. Place everything on a thinly oiled surface. 

Use a thinly oiled rolling pin to flatten the lower half of each dough to form a head on top and flat tail at the bottom. 

Get one to two tablespoons of the Spanish Bread filling and place it right below the head of the dough. From the head, roll the dough tightly into a cylinder. Pinch the seams together and tuck in the sides of the cylinder by poking the dough inwards. 

After you've done this to all the dough rolls, place the cylinder-shaped doughs into a bowl of bread crumbs and lightly toss to coat them. 

Apply a thin layer of oil on a baking tray and arrange all the Spanish bread dough rolls on the tray. Cover with a damp towel. Set aside to proof for 60 to 90 minutes until the dough has doubled in size.

(

Note

: "Proof" in baking terms means letting the dough rest to rise a final time before baking.)

Preheat your oven to 350°F and bake the Spanish Bread for 10 to 15 minutes until all the pieces are golden brown.

If you've done all the steps correctly, then congratulations — you can now enjoy your homemade Spanish Bread!
Also read: Craving Cookies And Bread? These 15 Shops Have Got You Covered!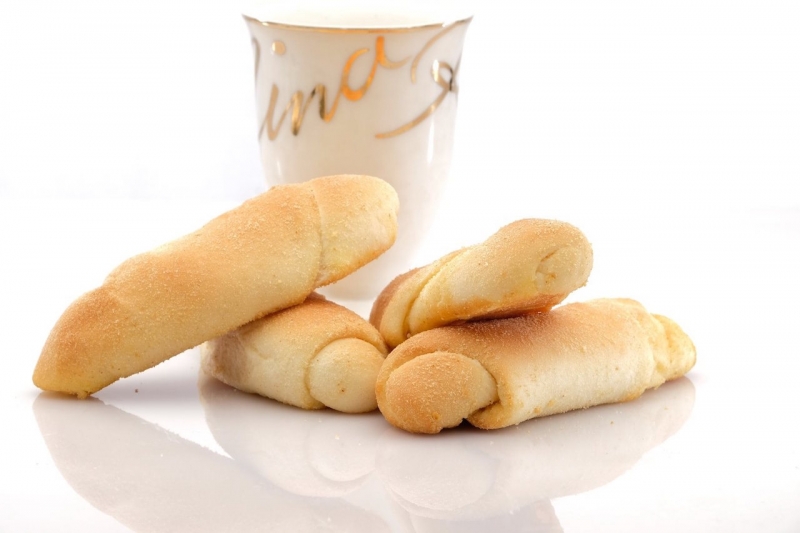 I know these steps require a lot more patience than your average cupcake recipe, but you've got all the time in the world to try baking Spanish Bread while Luzon is still on lockdown. And you wouldn't just be sating your family's Spanish Bread cravings in the morning, but you'd also be filling your home with that drool-inducing, hypnotising Spanish Bread aroma. We can already imagine it! 
---
Featured image credit: Marikina Bakery | Official Facebook page.