Contributed by Travel Jock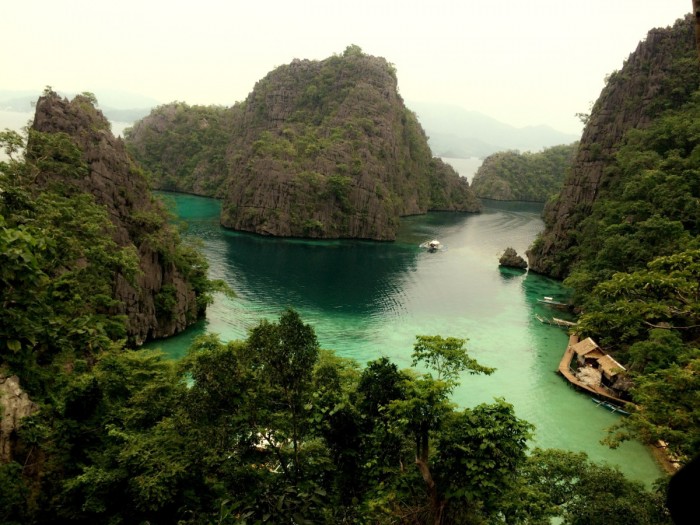 I have to warn you that I don't have much vacation leave in the office that's why I was bound to compress this amazing tour to three days and two nights. A pretty basic one, but I still enjoyed it a lot. I will not hesitate to come back!
Promo airfares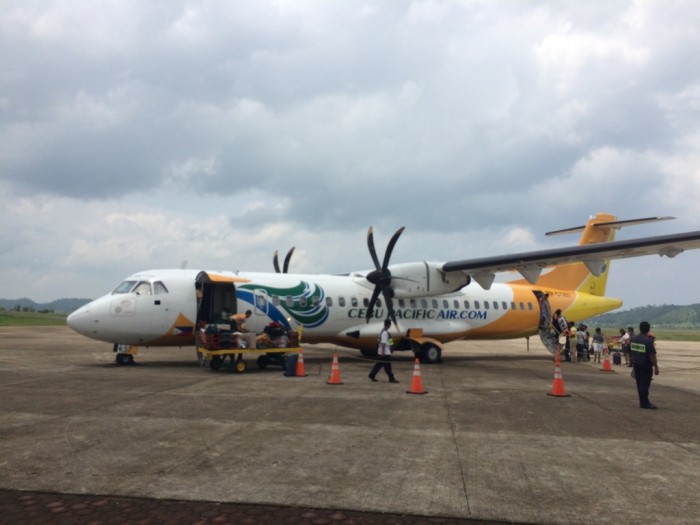 Raise your hand if you monitor promo airfares just like me! I got a Manila to Coron (Busuanga) round trip fare for PHP 700 via Cebu Pacific Air, while some of my backpacker friends got an unbelievable PHP 500 via SkyJet Airlines (not to mention they have champagne and mamon!). So for those who want to get promo airfares, try visiting their website every now and then. Philippine Airlines also offers Manila to Coron trips.
Also read: 8 Tricks to Successfully Grab Cheap Promo Flights in the Philippines
Accommodations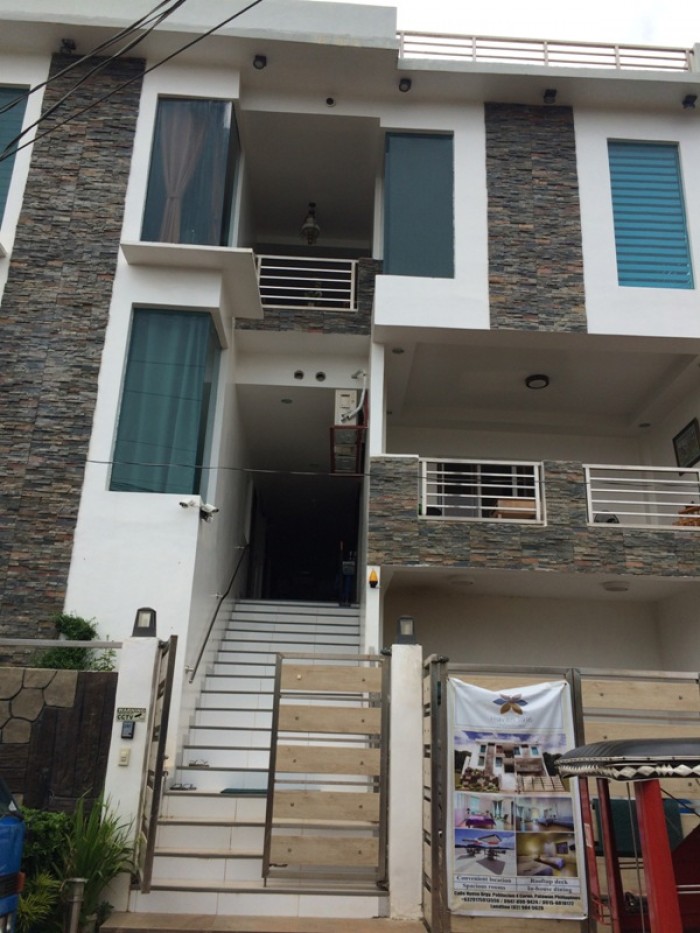 There are lots of backpackers lodge and good hotels to choose from. I tried the newly built 10-month old Haven 1916 Bed & Breakfast because of its good location. Plus, my friend really wants to stay there, so I really don't have much of a choice, do I? Anyway, their standard rooms cost PHP 2,000 per night, and come with breakfast and airport transfers.
Contact: 0915-6818172 / (02) 9845628
Address: Calle Nueva Barangay Poblacion 4, Coron, Palawan, Philippines
Group tour packages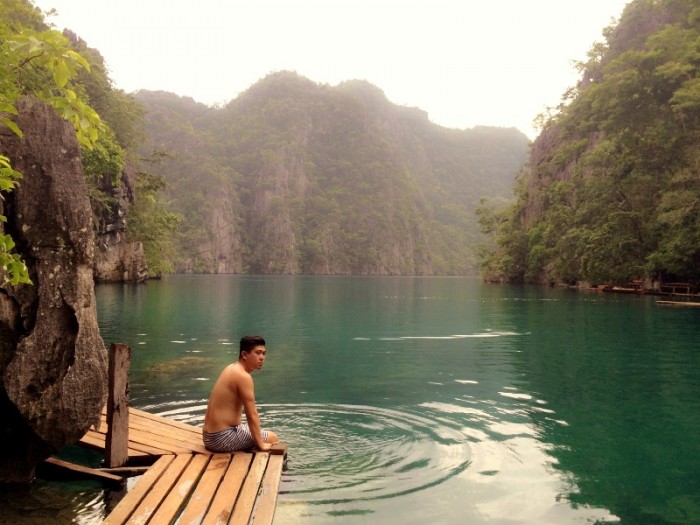 Since I don't have the luxury of time, I only booked for a one-day tour. Our hotel arranged a "budget- joiner eco tour" charging us PHP 650 per person.
The tour includes 6 destinations:
Kayangan Lake
Isla Bulungan Beach
Hidden Lagoons
Twin Peaks Reef
Calachuchi Coral Eden
CYC island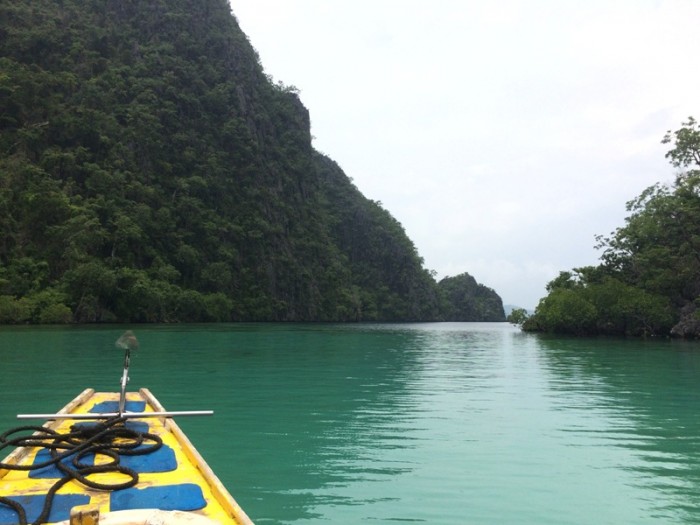 Special inclusions:
Licensed Tourist Boat with Lifevest & First Aid Kit
Entrance Fees
Tour Assistant
Picnic Lunch
Complimentary Tropical Fruit and Drinks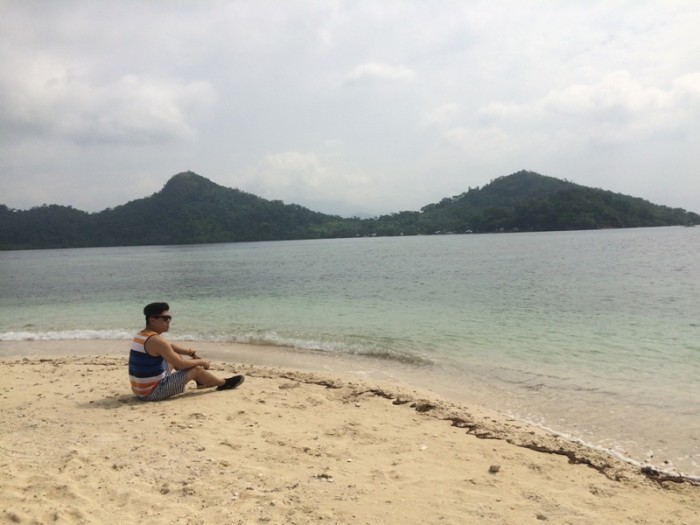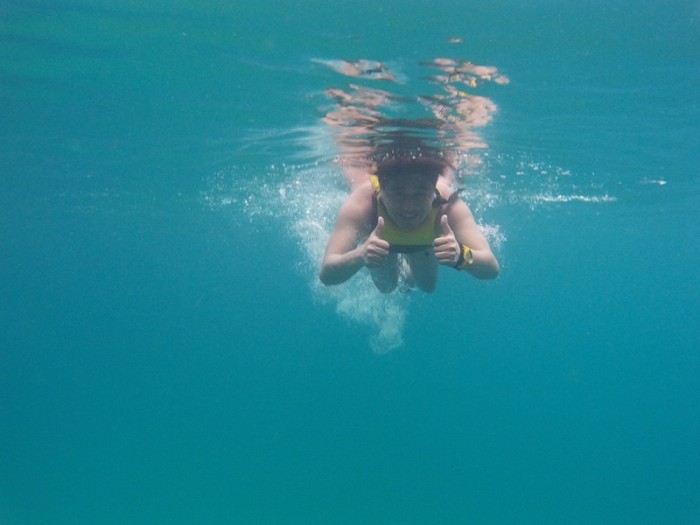 The tour starts at 8AM and ends at 5PM. Don't forget to bring enough water and snacks to last a day, underwater camera, towels, and a waterproof bag. I rented snorkelling gear, mask and aqua shoes worth PHP 250. There are also different group tours to choose from, so I suggest you make it 4-day trip so you have ample time to maximise this adventure.
Also read: A Perfect Beach Getaway in Coron, Philippines
More town jewels
There are few interesting spots in Coron Town aside from joining group tours.
1. Maquinit Hot Spring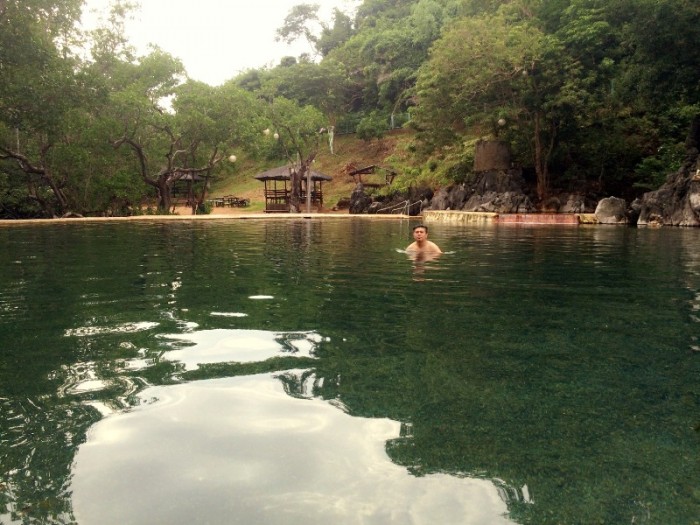 This is a rare saltwater hotspring pool located 30 minutes away from where we stayed. To go there, you'd have to take a tricycle for is PHP 300. The driver will even wait for you and take you back from your pick-up point.
2. Mount Tapyas Viewdeck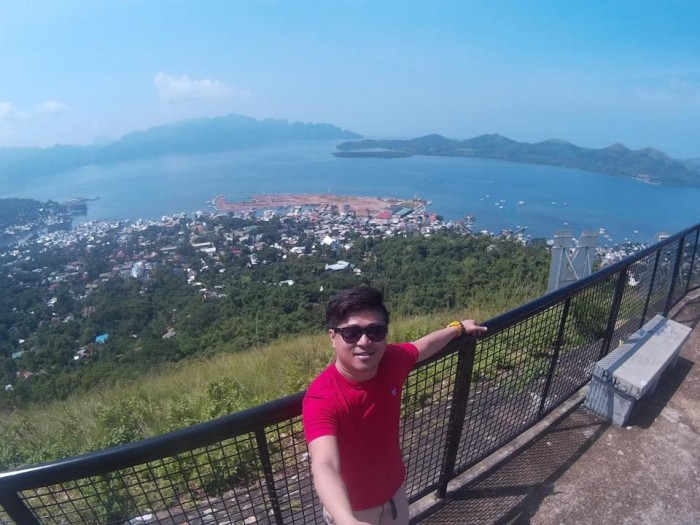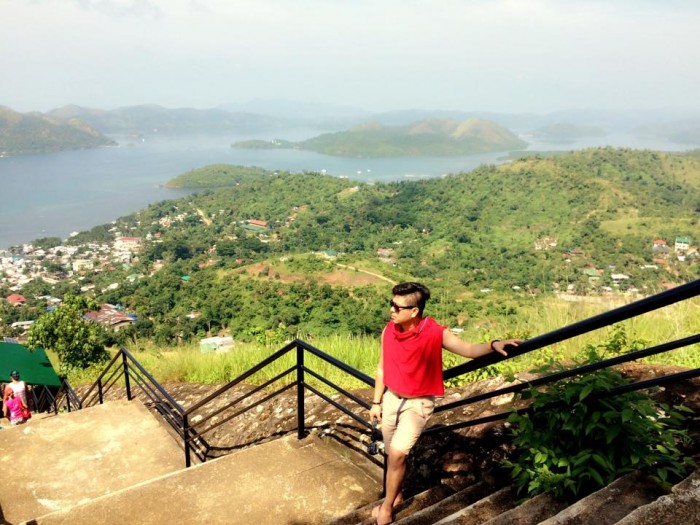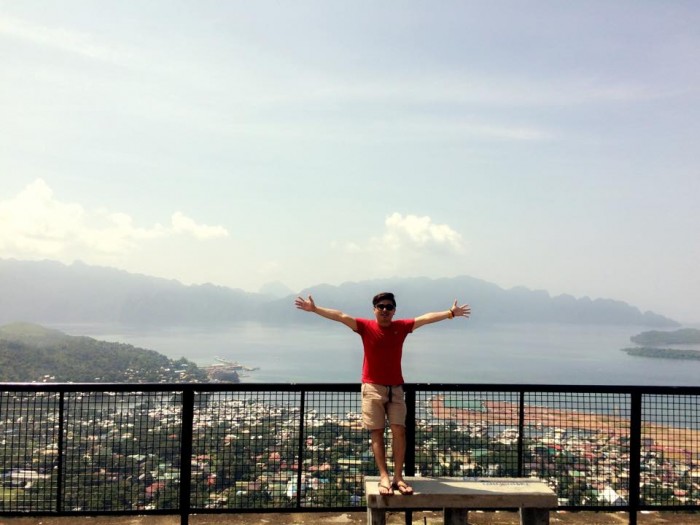 Bring water and keep your breathing composure with this 700-step climb to Mount Tapyas viewdeck. As the highest peak in town, you'll have a beautiful panoramic view of Coron.
3. Lualhati Park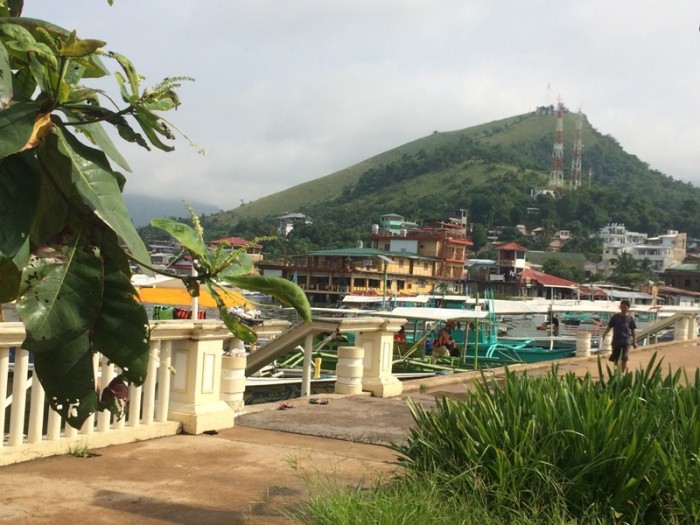 Well to be honest, it's not something to look forward to, but you can check out this bayside park where you can have a good vantage point of Mount Tapyas with Hollywood-inspired letters of Coron at the top. You can also enjoy the zipline ride that crosses above water. It's also near the market, so you can check out some souvenir items.
Also read: 12 Things to Do in Coron, Palawan on Your Very First Getaway
Nightlife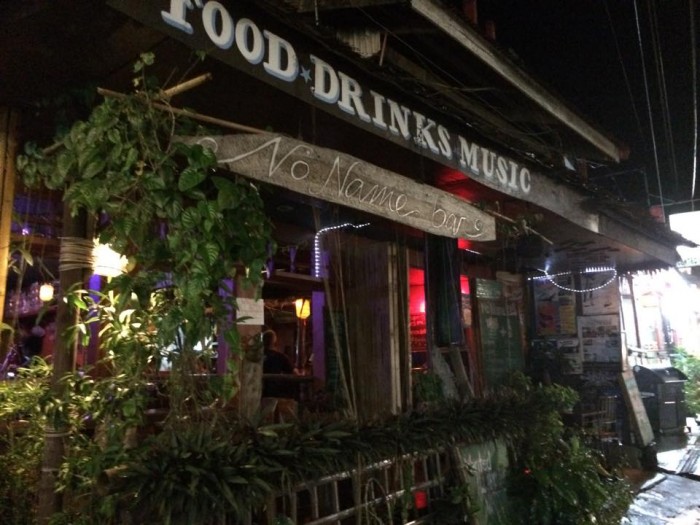 This quiet town of Coron has some good drinking spots for a nightcap and chill nightout. We tried No Name Bar because of its cosy island feel and its good upbeat music in the background. The drinks are affordable and the owner is also very accommodating.
Where to eat
I must say that it's expensive to eat in Coron. A number of restaurants like Carl's BBQ offer a variety of delicious food, but they are not quite cost efficient. I also checked out Big Mama's with a relatively fair budget in comparison. But, the most delicious I've tried is WG Diner with yummy seafood—very well cooked! Nonetheless, I suggest you eat on small eateries if you are really on a tight budget.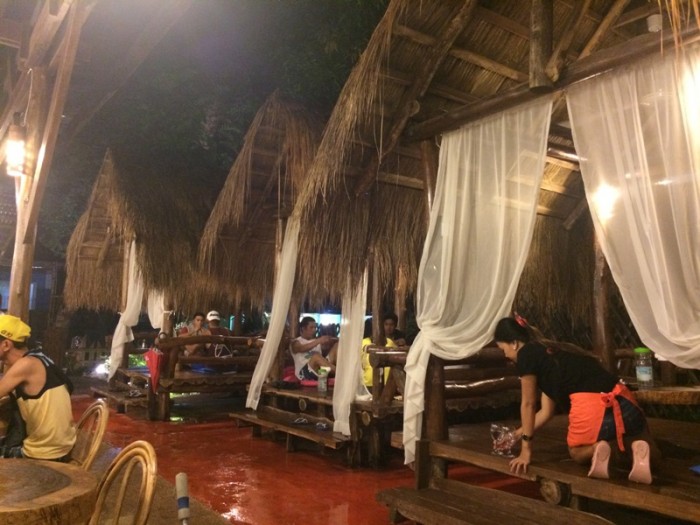 Itinerary
Your own itinerary will vary depending on your mood, time and interests. Here's my sample itinerary for your reference:
Day 1: Arrival, City Tour
10:00 am – Check-in NAIA Terminal 4
11:30 am – ETD NAIA Terminal 4 – Busuanga
12:30 nn – ETA Busuanga Airport
01:00 pm – Arrival in Coron by van, check in at hotel
01:30 am – Late Lunch
02:00 pm – Start City Tour
02:30 pm – Walk around town and feel the vibe
03:00 pm – Maquinit Hot Springs
06:00 pm – Back to Hotel
07:00 pm – Dinner & Nightcap
Day 2: Coron Island Tour
07:00 am – Wake up call, Shower & Breakfast
08:00 am – Go to assembly point of the group tour
09:00 am – Start of the Coron Island Trip
05:00 pm – Back to Hotel
07:00 pm – Dinner & Nightlife
Day 3: Departure
07:00 am – Wake up call, Shower & Breakfast
08:30 am – Climb Mount Tapyas View Deck
10:30 am – San Agustin Church, Coron Municipal Hall, Lualhati Park ; Buy souvenirs & delicacies in Coron Market
12:00 nn –  Lunch
01:30 pm – ETD Coron (travel by van)
02:30 pm – ETA Busuanga Airport
03:00 pm – Check in
04:30 pm – ETD Busuanga Airport
05:30 pm – ETA NAIA Terminal 4, Manila
Budget
Note that it's my personal budget breakdown. All will actually depend on your budgeting skills and financial instincts. This is an estimated cost for 3days/2nights stay for two. You can cut cost if you choose to have a hostel for accommodation, and dine in small eateries.
| | | |
| --- | --- | --- |
| Item | Cost per Pax | Cost for 2 Pax |
| Airfare (Cebu Pacific promo) | PHP 700 | PHP 1,400 |
| Terminal Fee in Busuanga Airport | PHP 100 | PHP 200 |
| Accommodation (with breakfast & airport transfers) | PHP 2,000 | PHP 4,000 |
| Joiner Tour (Coron Island Tour) | PHP 650 | PHP 1,300 |
| Maquinit Hot Spring Entrance | PHP 100 | PHP 200 |
| Tricycle to Maquinit Hot Spring | PHP 150 | PHP 300 |
| Food budget | PHP 1,000 | PHP 2,000 |
| Nightlife (drinks) | PHP 250 | PHP 500 |
| TOTAL | PHP 4,950 | PHP 9,900 |
Total = PHP 9,900 ÷ 2 (pax) = 4,950 pesos
Coron is just majestic and I will definitely come back to explore more!
Check out my brief video here: