One of the best family holidays I've ever had was spent admiring the perpetual beauty of Spain. As a Filipino, what I knew about Spain was mostly textbook knowledge, and that a significant aspect of Filipino culture stems from our Spanish roots. Hence, Spain seemed more like a lost memory than a holiday destination for me. Regardless, once you step foot on Spanish soil such as the eclectic city of Madrid, you'll be utterly floored. 
The more picturesque Spanish cities you'll see, from the Moorish realm of Córdoba to the eye-popping city of Barcelona, the more you're sure to book a return ticket to Spain. So to inspire you to discover the beauty of Spain in the future, allow me to share all the facets that make the land of flamenco dancers among the most enthralling countries out there!
Spain travel requirements for Philippine passport holders
Here's the great news: You're welcome to witness the beauty of Spain for yourself, because the country is now open to fully vaccinated tourists. And yes, this includes Philippine passport holders — provided you have a valid passport and Schengen visa, of course.
To ensure a safe experience when travelling to Spain during the pandemic, tourists are required to go through the following steps as listed on Spain's TravelSafe website:
Tourists must fill up a

health control form

before travelling. You can do this through the

website

or via the Spain Travel Health app available for

Android

and

iOS

devices.

Upon filling up the health control form, you'll receive a

QR code

. Be sure to download it, as you will have to

present this via your smartphone or any electronic device upon boarding your flight and arriving in Spain

.

Present a

vaccination certificate

issued by the country's competent authorities. In our case, that would be a

digital vaccination certificate from VaxCertPH

or a

Bureau of Quarantine Yellow Card

. The certificate must be issued

at least 14 days after you've received the last dose of your COVID-19 vaccine

.*

Spain accepts visitors who've been vaccinated with: Pfizer-Biontech, Moderna, AstraZeneca, Janssen/Johnson & Johnson, Sinovac, and Sinopharm.

Visitors will have to undergo a

health security check

upon arrival. This will include at least the following measures:

temperature checking

,

review of documents

, and a

visual assessment of each passenger's health status

. 
*Only children under 12 years old are not required to present a vaccination certificate.
For the most updated information on Spain's travel restrictions and requirements, please visit their TravelSafe website.
Spain's awe-inspiring designs
If you're a Filipino and you think you have an inkling of what Spanish cities look like based on a few ancestral houses and archaic forts that still exist in the Philippines, think again. Amidst modernisation, Spain is a country that has kept its history alive with its many august buildings. I for one was pleasantly blown away by the beauty of Spain as I vigorously took in every dreamy sight I encountered. 
Madrid's teeming colours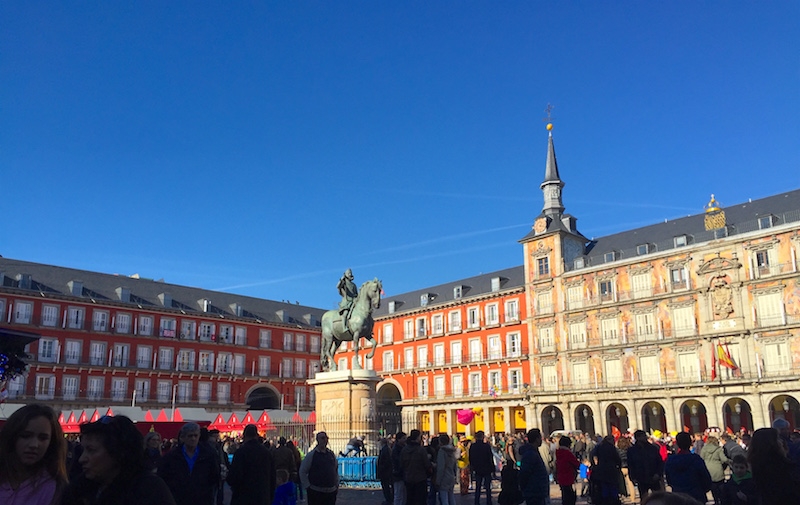 The first thing I noticed was how blue the sky was. It turns out, Madrid is actually famous for having the most inspiring blue skies, which is brought forth by the city's dry climate. This makes its sky appear more sapphire than that of other Spanish and European cities. 
Tip: Want to know more about Spain's unique traits? There's plenty to learn about its art, food, and activities. Read about them here!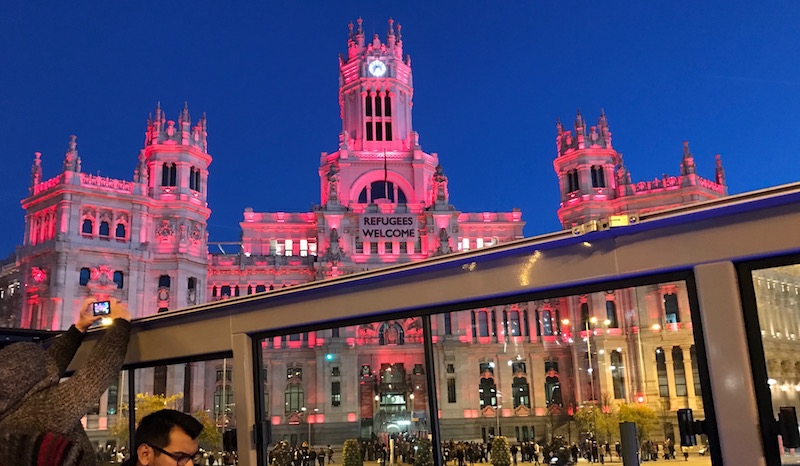 This blue spectacle in Madrid is year 'round, but surprisingly, one can appreciate it best in the winter, when the heavens are normally cloudless. There are several architectural styles manifested in the city, from medieval, Vienna secession, to art deco. I could only stare in envy when I saw how this blend of old and new world alluringly came together against a brilliant blue canvas. 
With such a cool backdrop and festive decorations to match, the city looked like it was bursting with colour at the seams, from the bright Plaza Mayor, the perfectly manicured Plaza de Oriente, to the evening lights around Plaza de Cibeles!
Madrid's beloved city centre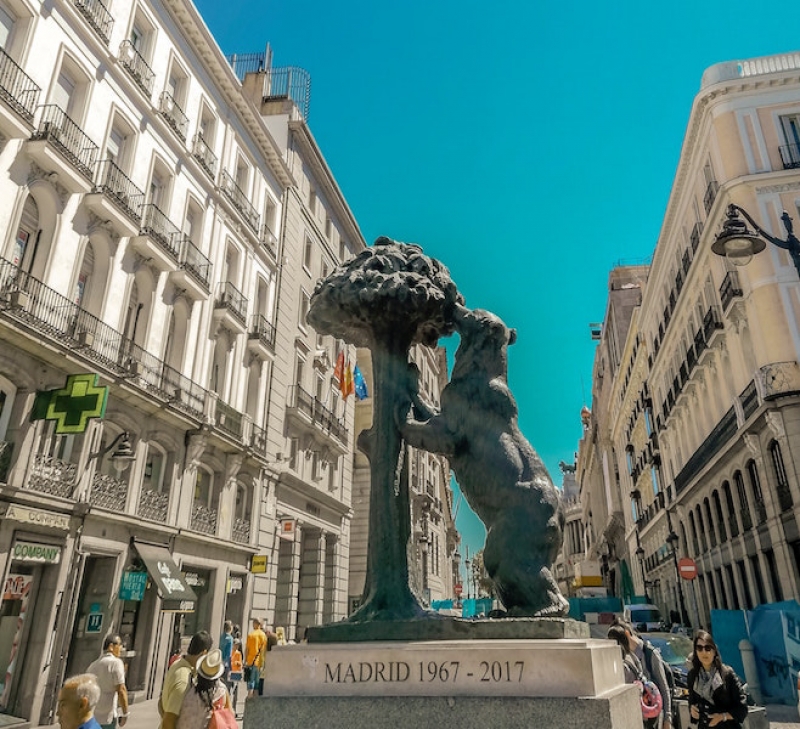 If you're curious about the best place to experience the city energy, you're definitely looking for Puerta del Sol (Gate of the Sun). Although this area is often crowded, it doesn't take away from the harmony of the surrounding classic and baroque buildings.
Notably, Puerta del Sol is also Madrid's centre — its kilómetro cero (kilometre zero) so to speak  — where all major roads converge and from which they are measured. While you're there, don't miss a photo opportunity with the statue of a bear nuzzling the Madroño Tree, Madrid's very own city symbol. And a popular meeting place at that!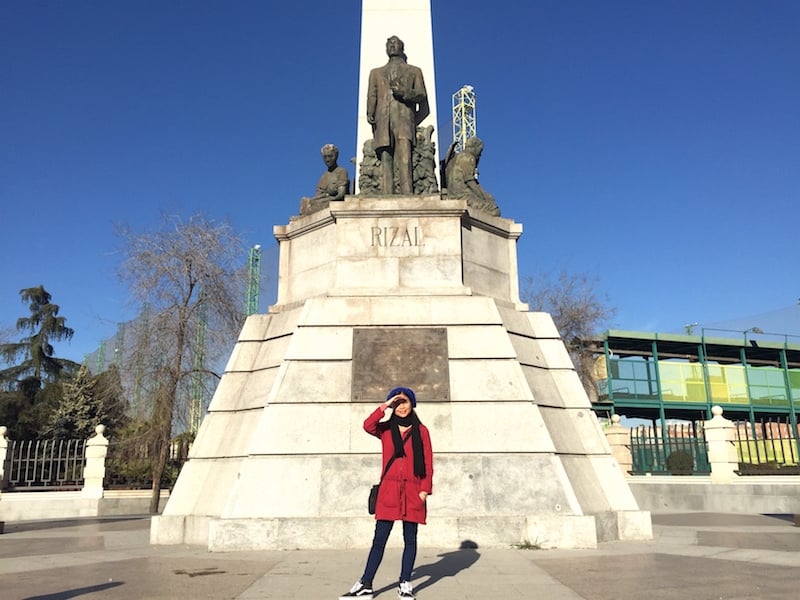 Fun fact: Madrid actually has a well-preserved Jose Rizal Monument located between Avenida De Filipinas and Calle Santander. It's a replica of Dr. Jose Rizal's national monument in Luneta Park, Manila. 
Córdoba's Moorish motifs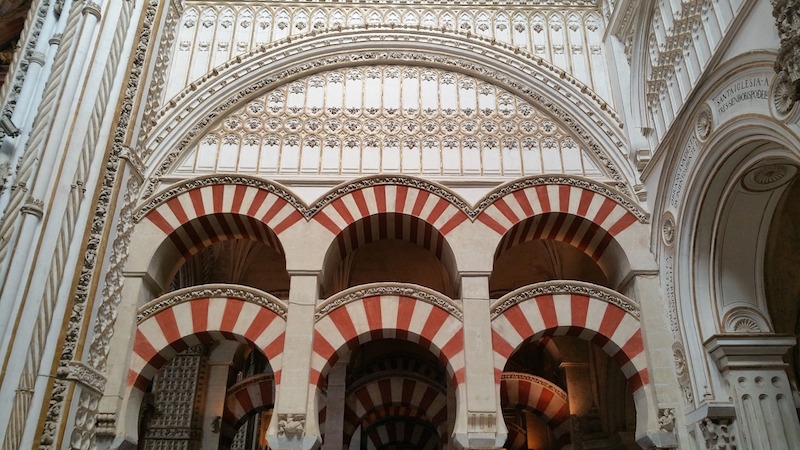 After Madrid, our journey in discovering the beauty of Spain continued at the municipality of Córdoba. This is the largest city in its namesake province. But what it's most known for, and what personally had me wonderstruck, was the Mezquita-Catedral or the Mosque-Cathedral of Córdoba. It is what its name suggests, a sacred attraction that is half mosque and half Catholic cathedral.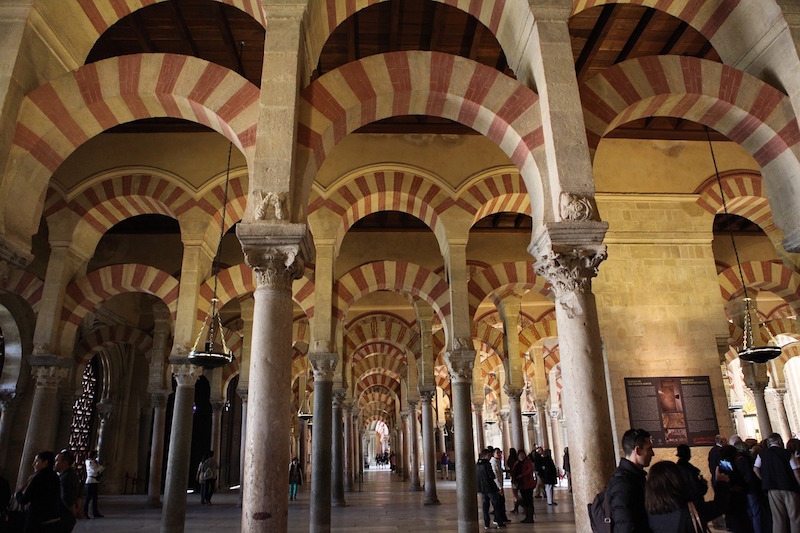 Because of its Islamic history, the mosque-cathedral is largely built on the Hypostyle Hall, a vast prayer hall of Moorish designs. These include towering columns that are made out of onyx, granite, jasper, and marble. On these columns rests a two-tiered system of horseshoe arches made out of stone and red brick.
It's all in the mosque-cathedral's details
There are no words for just how humbling and gratifying it was to see the high arches and greatness of the cold Hypostyle Hall in person. But all that grandeur couldn't prepare anyone for the goosebumps when you finally arrive at the point where the mosque meets the church.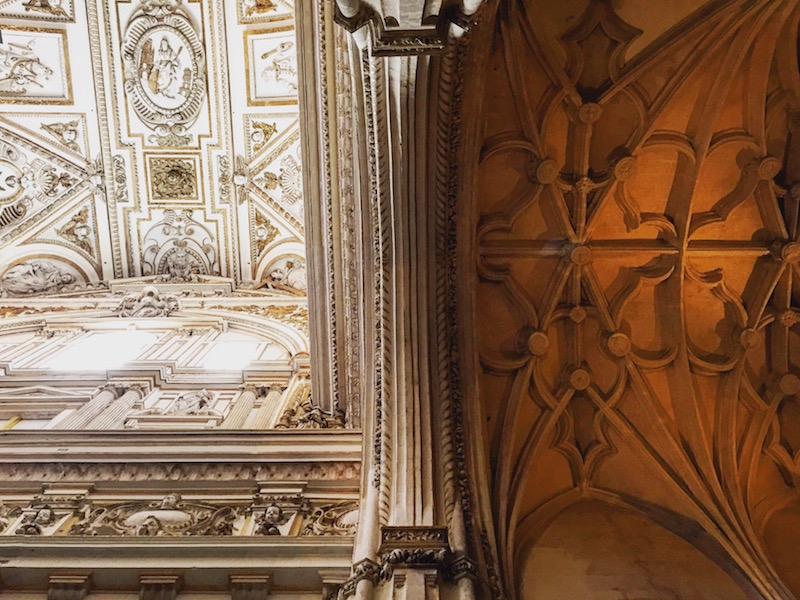 When you look up, you'll see two distinct ceilings: one is Moorish while the other is renaissance. One step forward will take you to the Christian part of the religious complex. This intermingling of religions in one grand sacred space makes the Mosque-Cathedral of Córdoba a timeless masterpiece. You can discover more of Córdoba's Moorish history and architecture in places like Alcázar de Los Reyes Cristianos and Puente Romano.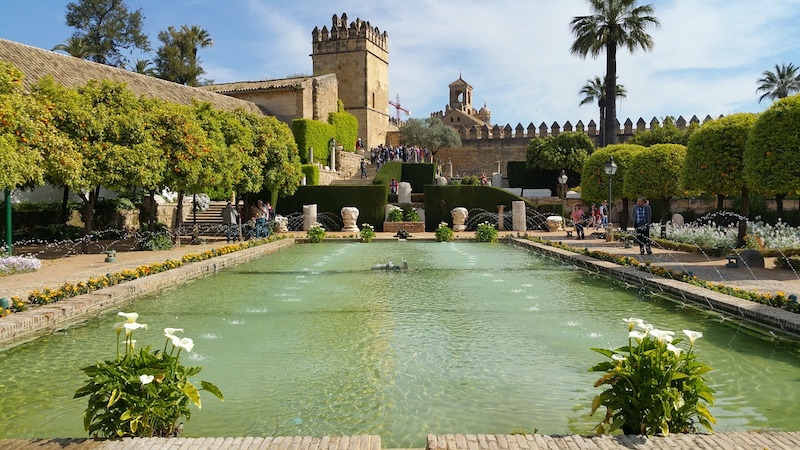 Tip: For an Instagram-worthy and refreshing walk, take a trip down Judería de Córdoba (Jewish Quarter). It's filled with narrow streets that make the houses look as if they were kissing. Painted mostly in white with accents of blue, yellow, red, along with potted flowers, the Jewish Quarter will surely leave a lasting impression on you.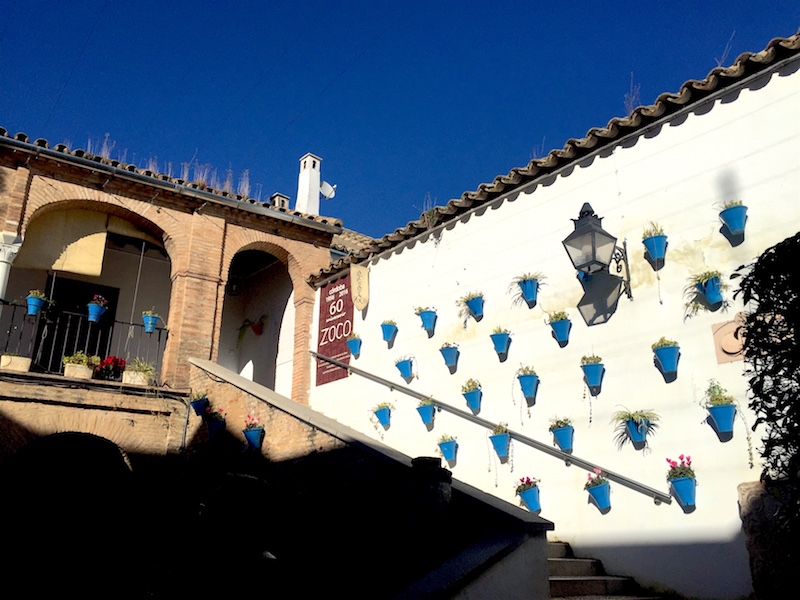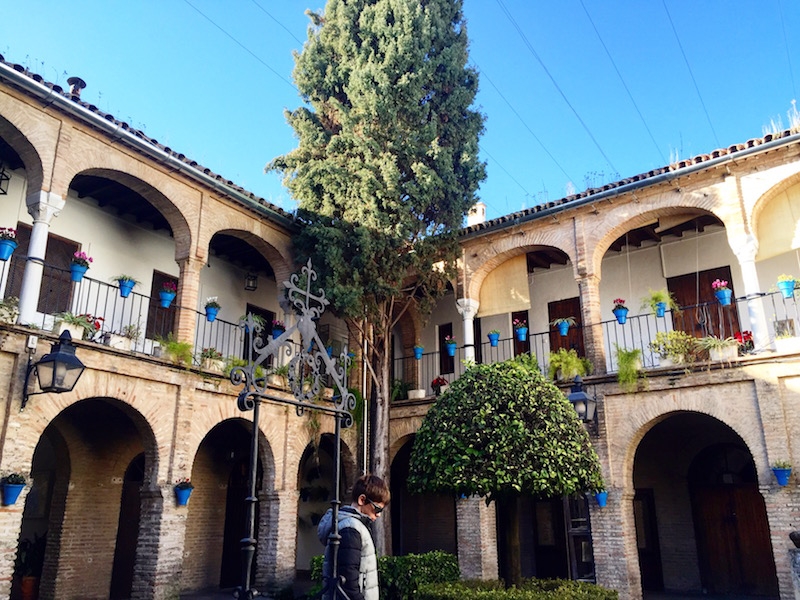 Seville's golden scenes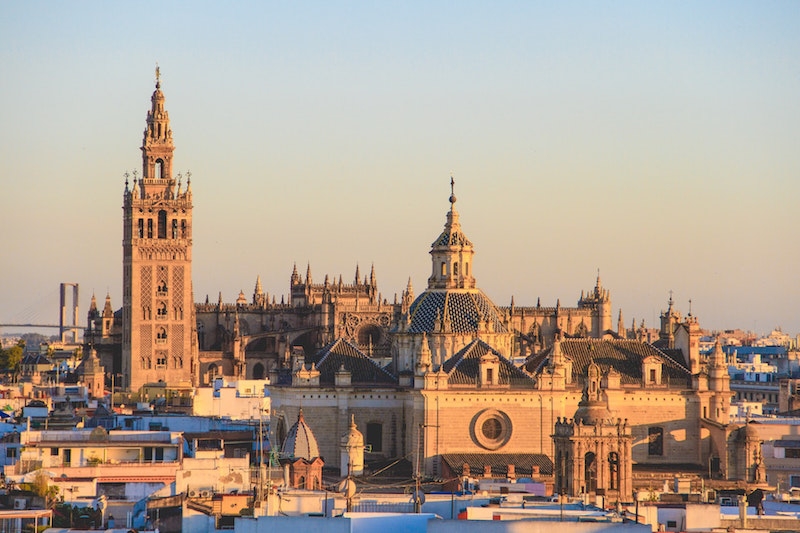 As a tourist, my impression of Seville was that it might as well have been made out of gold. The sun shines so stunningly in this city that any white-washed facade would seem like it was being set aglow; moreover, several of its must-see attractions are gilded in sprightly yellow hues. A perfect example of this is the Santa Cruz district, which is the heart of Seville and home to many famous monuments.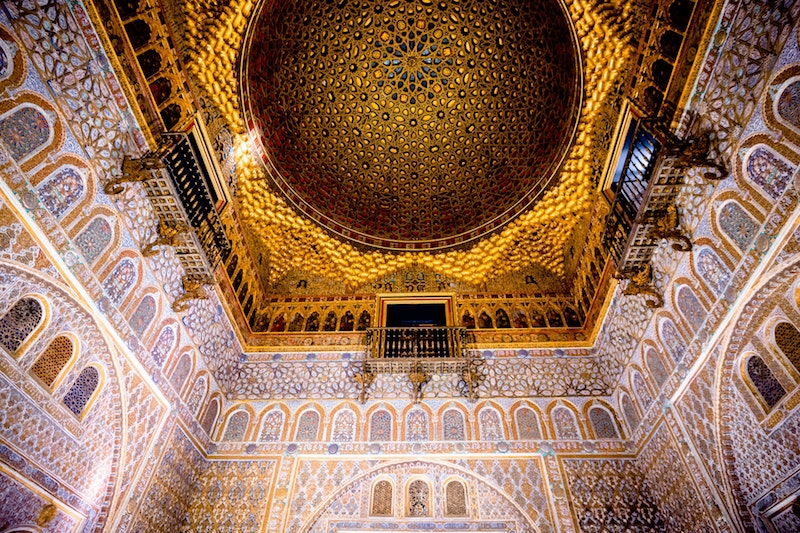 The district itself takes the shape of a white and yellow maze that leads you to quaint shops, restaurants, and picturesque squares where you can just sit back and appreciate the shining beauty of Spain. Among the go-to destinations in the Santa Cruz district is the Royal Alcazar Palace, which just so happens to have been a filming location of Game of Thrones too. 
This 11th-century fortress is Europe's oldest palace in use. Since it has withstood the test of time, its architecture reflects an array of styles such as Moorish, baroque, renaissance, and gothic. See the magnificent golden ceiling and the gilded archway gates at the Hall of Ambassadors, along with the sun-soaked courtyards nestled throughout the palace. If you want to see more glowing attractions, drop by Catedral de Sevilla and Casa de Pilatos!
Tip: Spain is so beautiful that even Hollywood can't keep away. Learn more about Spain's famous filming locations here.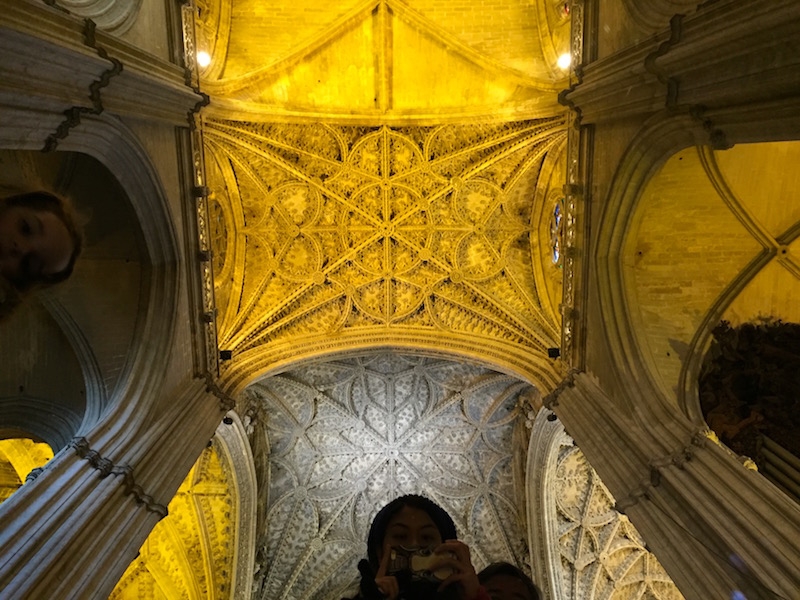 The unparalleled brilliance of Plaza de España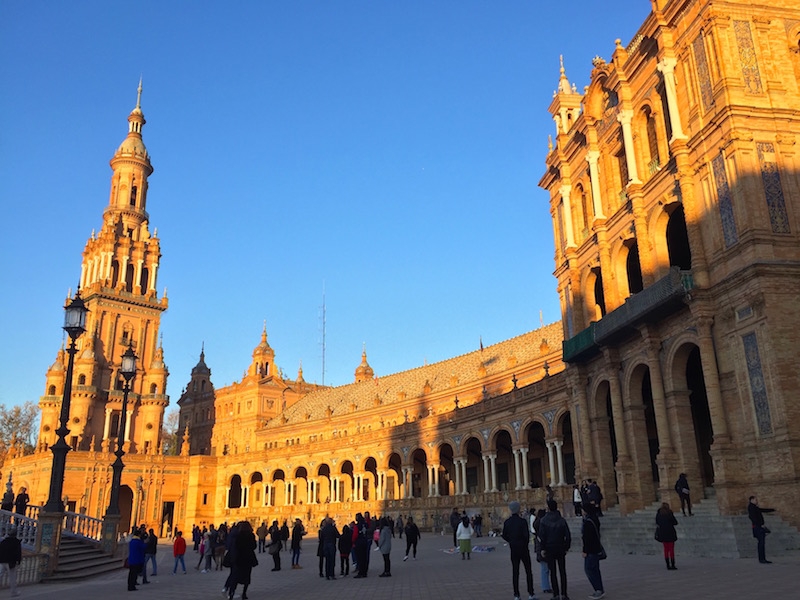 My favourite destination in Seville — and I bet so many would say the same — is none other than Plaza de España. On a dreary day, the plaza might look like a row of respectable bronze pavilions. But on a sun-drenched and glorious afternoon, the pavilions thickly turn to gold against a pure blue sky. You won't truly realise what you're walking into before you enter the complex. But like so many tourists before you, Plaza de España will take the cake for the most beautiful plaza you have and will ever lay eyes on.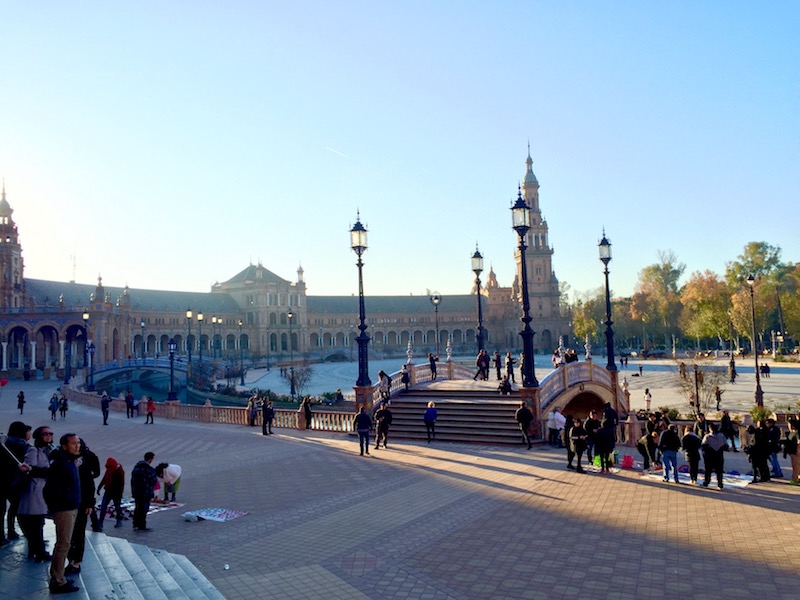 The complex was constructed in 1928 to host the Ibero-American Exhibition, where Spain showcased its best industrial accomplishments. There's a total of 48 pavilions representing each Spanish province. And, of course, one can't miss the bridge that was a filming location in Star Wars: Attack of the Clones. I vividly remember snapping away in the plaza with my phone camera, tolerating the cold December air just so I could immortalise the moment. If I were to pick a single attraction that would represent the beauty of Spain, this would be it.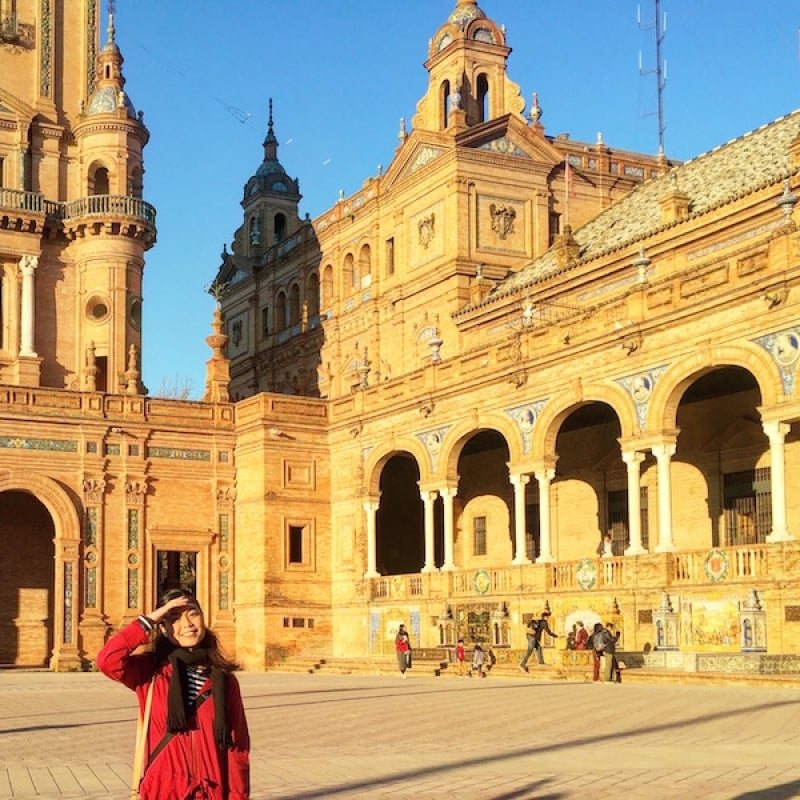 Granada's great fortresses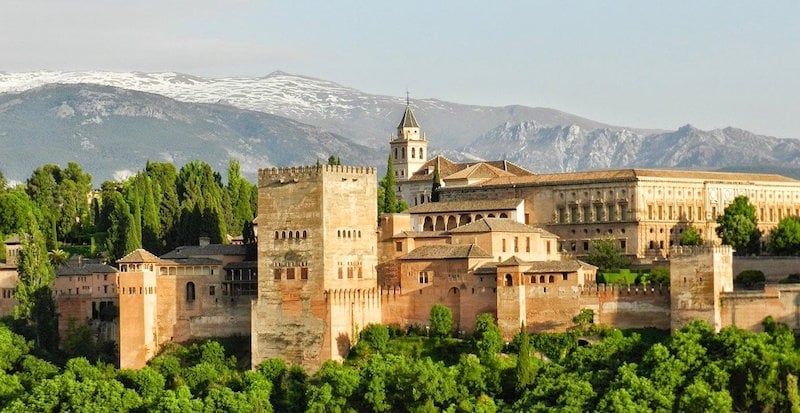 Granada is one of Spain's best cultural destinations. Decked with Arabian houses, go-to tapa bars, graffiti art, and gypsy caves where you can watch flamenco shows, this Spanish city is well-loved by culture vultures. But history buffs will also find their place here, especially those who love palaces and ancient ruins.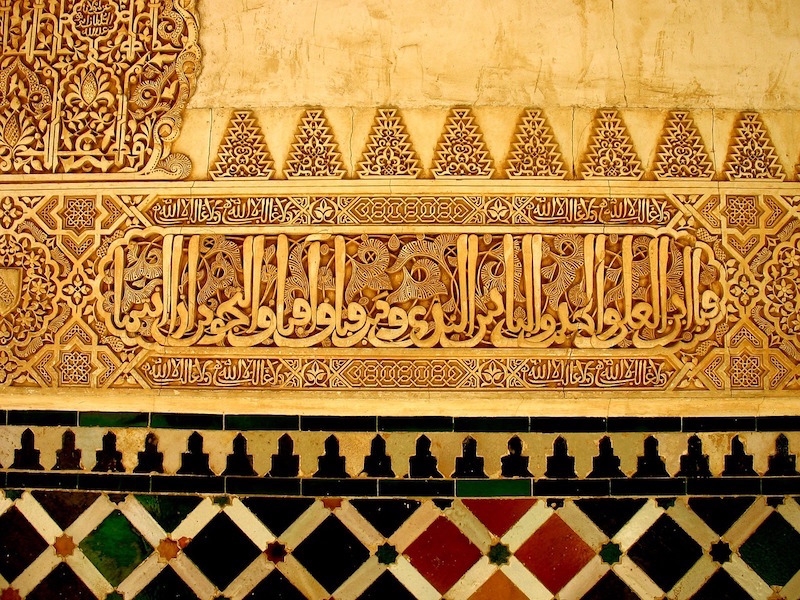 The most famous palace? The Alhambra, of course. The Alhambra attracts approximately two million visitors a year. It was constructed in the ninth century and is considered the greatest relic left by the Spanish Moors who ruled the country for 800 years. There are many reasons why the palace is one of the world's most beautiful Islamic attractions. For one, 'Alhambra' translates to 'red castle' because the soil surrounding the castle is said to reflect a reddish hue on the castle and the sky. 
Inside Alhambra, you'll find a grand mosque, Arabian baths — and something that catches a lot of people's fancy — intricate Arabic writings. Tourists will spot these inscriptions reflecting prayers and poems in different corners of the palace; such delicate markings will make you feel as if you're journeying through a history book as you explore each of Alhambra's chambers.
Another beautiful site in the palace is the courtyards. The renaissance courtyard of the Palace of Charles V and the reflection pool courtyard are staple attractions in the complex.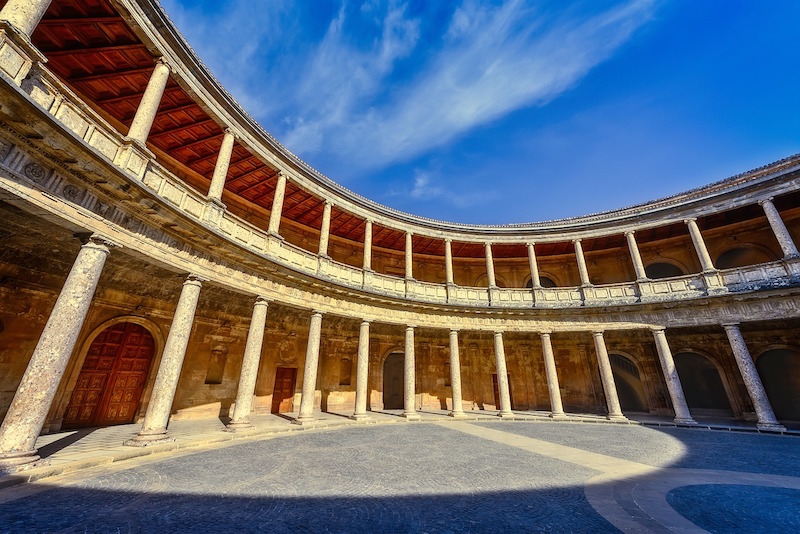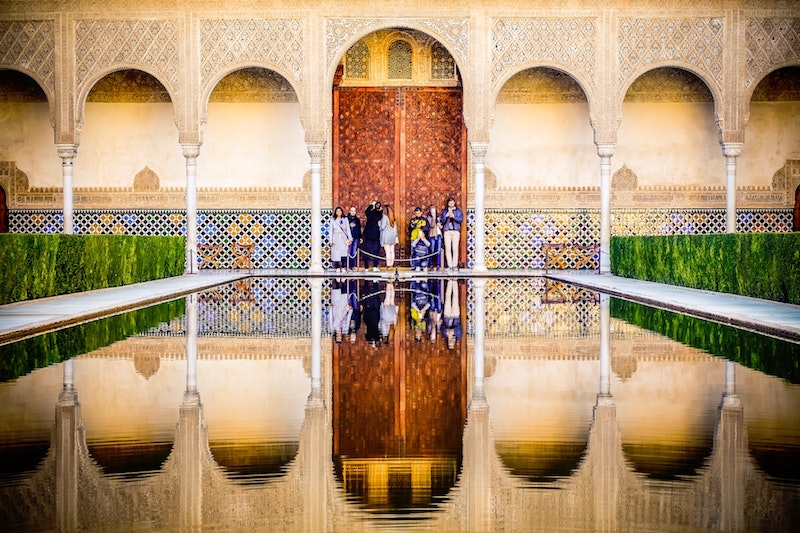 Tip: Spain has a lot to teach travellers about the Muslim world thanks to its rich Al-Andalus heritage. Follow along with more information here!
More of Granada's historical foundations
Aside from the Alhambra, other Granada fortresses that showcase the beauty of Spain are the Castle of Calahorra and the Castle of Almuñecar. Both castles sit on top of a hill. The former may seem bare based on its facade, but inside it lies renaissance interiors that helped pioneer renaissance architecture in Spain. Meanwhile, the latter castle's foundations go far back to the first century B.C. It underwent plenty of developments throughout the Moorish occupation. Today, tourists can admire Arabic styles of a moat, drawbridge, towers, and gates at the hilltop castle.
And where there are preserved fortresses, there are definitely ruins. I wasn't able to visit any of Granada's ruins during my trip; but if you have the chance, check out the castle ruins of Mondújar, Murchas, and Zagra, to name a few. Surely, it would be a treat to feast your eyes on Granada's ancient ruins!
Barcelona's vivid vision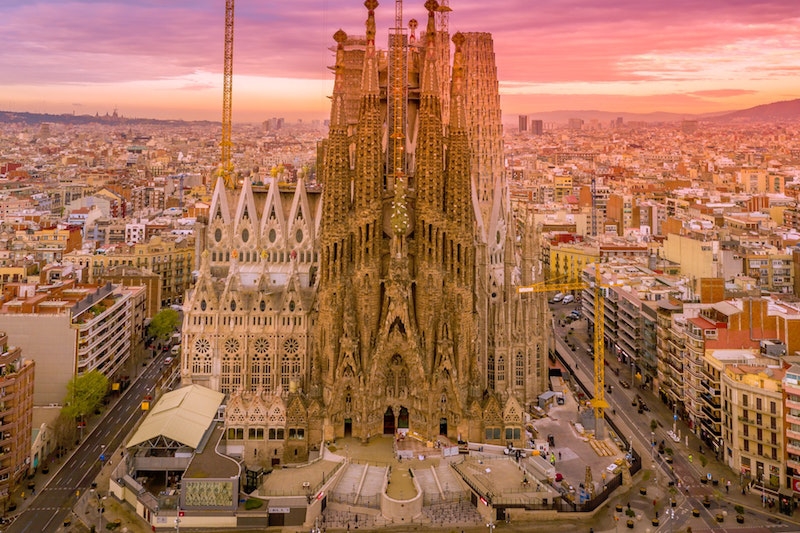 Among the many Spanish destinations I'm still raring to visit is Barcelona. It goes without saying, no Spanish city comes close to Barcelona when it comes to quirky outdoor attractions. This, of course, is mostly thanks to Catalan modernist architect Antoni Gaudí. His most popular masterpiece is the unfinished Sagrada Família.
Gaudí combined gothic and art nouveau when he designed this large Catholic basilica, whose most striking feature is its spires. When the basilica is hopefully finished by 2026, it will have 18 spires overall. Each one will represent Jesus, Mary, the Apostles, and the Evangelists.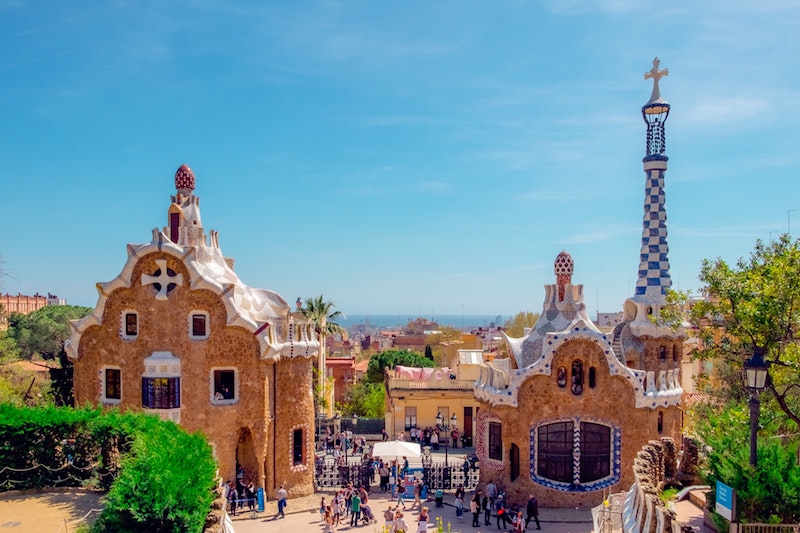 Gaudí's famous masterpieces include the reptile-like, former townhouse of Casa Batlló. In fact, it's even nicknamed House of the Dragon because of its reptilian exterior! Another Gaudí creation that's easily recognisable is Park Güell. At the behest of his friend Eusebi Güell, Gaudí sought to make this area an estate filled with family houses. This was also the time the architect perfected his personal style. Hence, the iconic park everybody gets to enjoy today. Lastly, you can't miss Casa Milà, the last private residence Gaudí architected. Its chimney-like structure is somehow reminiscent of the fairy chimneys in Cappadocia, Turkey!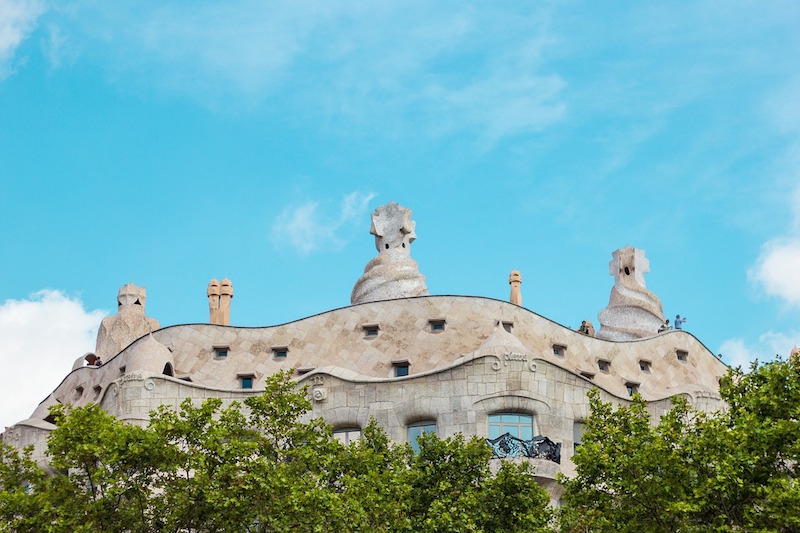 The Don Quixote tours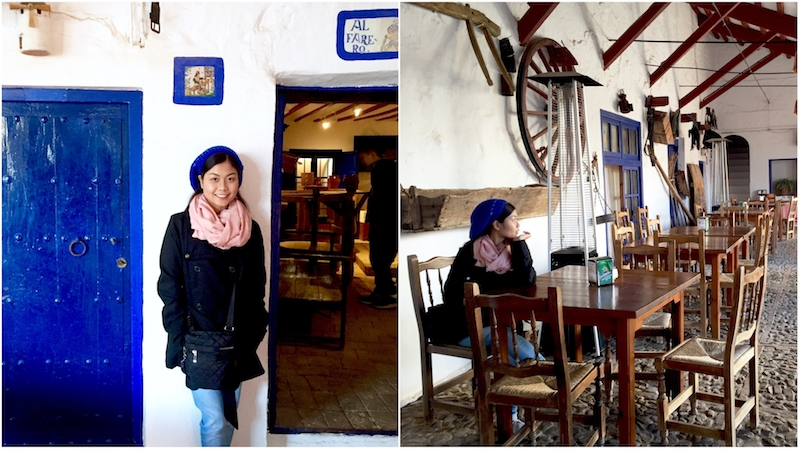 One of the most memorable parts of my Spanish holiday was when we visited Venta del Quixote. I sincerely believe that to experience the beauty of Spain, you have to delve into its literature. And Spain's most popular contribution to literature is its Don Quixote novels. These were written by Miguel de Cervantes and are considered the world's "first modern novels"; they touch on ethical topics while the protagonist prefers to see the world through his outdated knightly fairytale.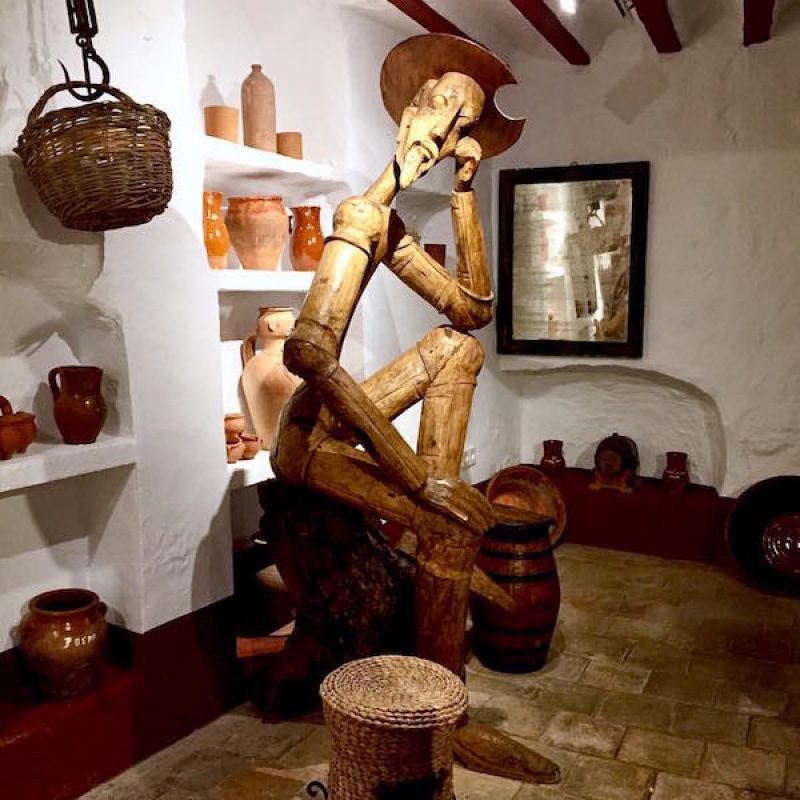 Spain is dotted with plenty of Don Quixote attractions, starting from Madrid to Toledo. Our tour included Venta del Quixote, which is a restaurant in Puerto Lápice dedicated to the chivalrous fictional character. The quirky eatery keeps a rustic motif, with accents of blue and white; although, these accents may change from time to time. The star of the hour, of course, is the Don Quixote statues situated at the small plaza and inside the gift shop!
Tip: Don Quixote's waiting for you to join him on his adventures. Read more about Spain's Don Quixote route here!
The beauty of Spain will wait for you
The beauty of Spain is made up of not only its external aesthetic but also of the warmness of its people, the immersive culture, and the authentic Spanish cuisine that everyone should get a taste of at least once in their lifetime. I'm sure you've seen photos, but they don't give Spain's facets the justice they truly deserve!
So, here's a parting tip: Make sure you watch a flamenco show and taste what real paella is like. They don't serve it the same way as it's served in the Philippines!
If you're even a little bit as inspired as I am, I suggest you start thinking of a comprehensive itinerary for your future Spanish holidays. Spain will be waiting!
For more information about Spain, visit Spain Tourism's official website. 
---
Brought to you by the Spain Tourism Board.