Contributed by Travel Jock
I had a great overnight weekend escape in Baler, and I wanted to share some tips and things to do.
1. Ride a bus
From Manila, Baler is a 6-hour drive, but if you want to commute, which I did, you can ride a bus.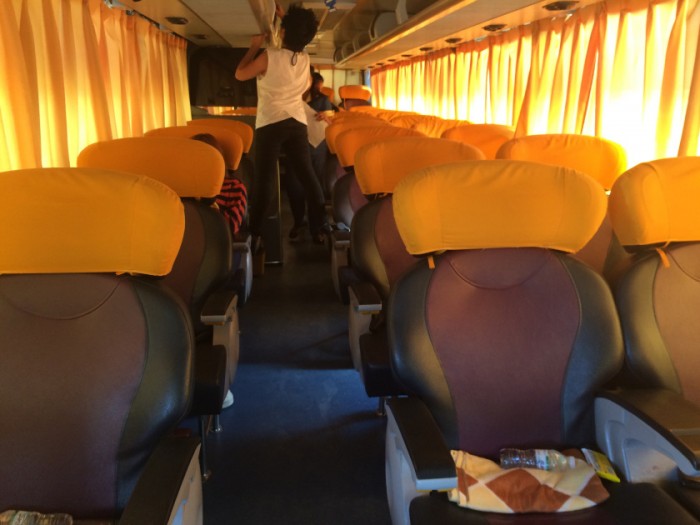 Genesis transport has terminals in Cubao and Pasay. One way regular fare to Baler is PHP 400+ but I tried their Joy Bus Executive Coach which costs PHP 700. The executive coach has an onboard comfort room, bus stewardess, free bottled water and biscuit, free Wi-Fi, blankets and pillows. We departed around 5:00 am, no stopovers and arrived around 11:00 am in Baler.
Also read: 5 Easy Weekend Destinations Outside Manila, Philippines
2. Stay in Pacific Waves Inn
I had lunch in a carinderia near the terminal, then took a trike to the hotel. I stayed in Pacific Waves Inn with PHP 1,500 per night. Not bad for an overnight stay with free Wi-Fi.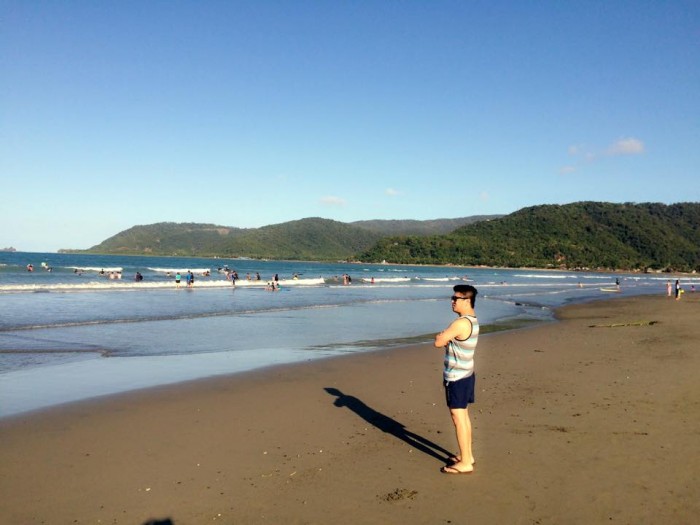 3. Go surfing
You didn't visit Baler for just swimming, so go surf in Sabang Beach. It's PHP 300 for an hour surfing lesson. It was a great experience, and I'm sure you'll love the surfer feel when you get the vibe.
Also read: 15 Secret Beaches in the Philippines You Probably Didn't Know About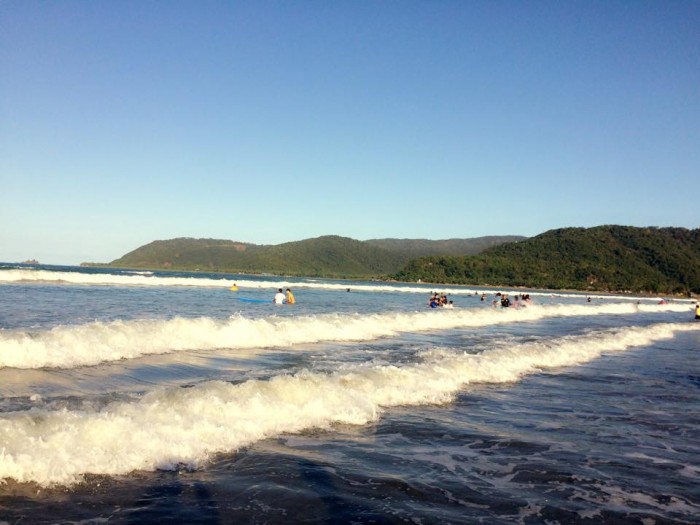 4. Dine at Bay's INN Hungry Surfer
Food was good, but I waited for 30 minutes or more, so the trick is you should order first then get back after a few minutes.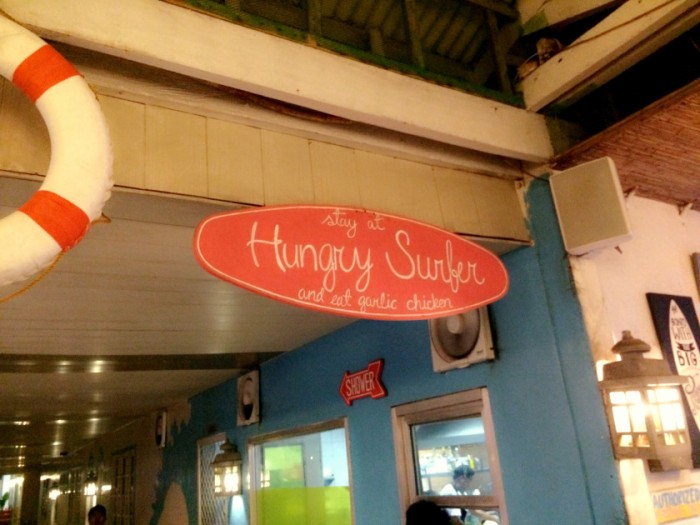 5. Have lunch at Thelma's Kitchenette
After you enjoyed the beach and the waves, have lunch at Thelma's Kitchenette, and don't forget to eat Pako salad, one of Baler's delicacies.
Also read: 18 Philippine Provinces for the Absolute Foodie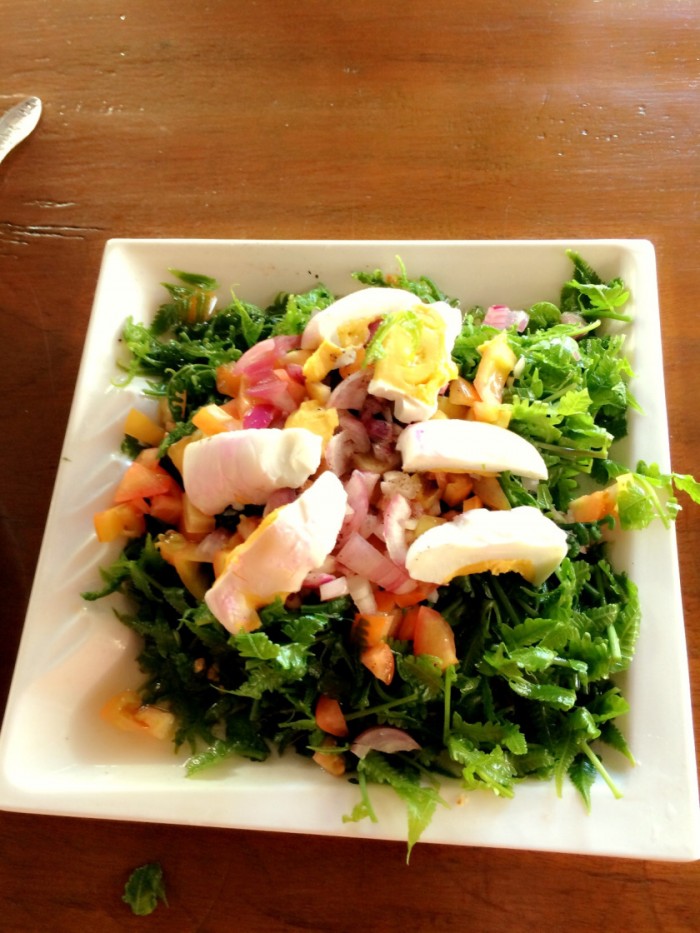 6. Explore the city
Walk around the city and you''ll see the Baler Tourism Office. Take a photo-op with Baler's monument and the big Baler letters (Haha, I don't know what it's called). Pasalubong Centre is also located here.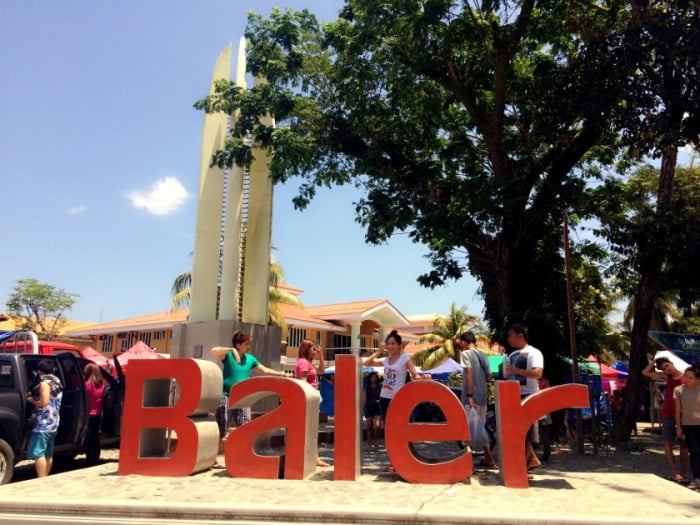 7. Visit the century-old Baler Church and Museo de Baler
You must visit the century-old Baler Church, and if you're a history buff, go inside the Museo de Baler for PHP 30. Here, you will learn about the history of Baler and Aurora.
If you have more time and days, here are some additional places not to miss:
Mother Falls or Ditumabo Falls — an hour and a half trike ride from Sabang Beach and another 30 minutes of trekking and river crossing, but they say it's worth the tiring feet
Balete Tree, Dicasalarin Cove
Hanging Bridge in Brgy. Zabali
Diguisit Anyaw Islets / Rock Formations
Dimadimaalangat Islets
That's how I spent a weekend in Baler. Any additional tips or recommendations?