There are many reasons to love Thailand: verdant landscapes, vibrant cultures, buzzing city life, and a variety of activities for every type of traveller! But a trip to the county's quieter northern parts is not only a feast for the eyes — it's food for the soul, too.
Nestled in Thailand's northernmost areas is a city that offers breathtaking views of the mountainside as well as a chance to do good along the way. Many come to Chiang Mai to commune with nature, but not a lot know that this is the place to fully experience the Tourism Authority of Thailand's (TAT) 7Greeens, a concept that allows all to take part in the country's sustainable tourism efforts.
Through 7Greens, travellers get to enjoy Thailand through a more eco-conscious approach, which also allows guests to gain a deeper understanding of Chiang Mai's rich ecology and culture. Picture this: Wouldn't it be great if you could help preserve a place's heritage while you're out there having an awesome adventure? In Thailand, you can. Here are seven ways you can help support green tourism in Thailand:
1. Explore a national park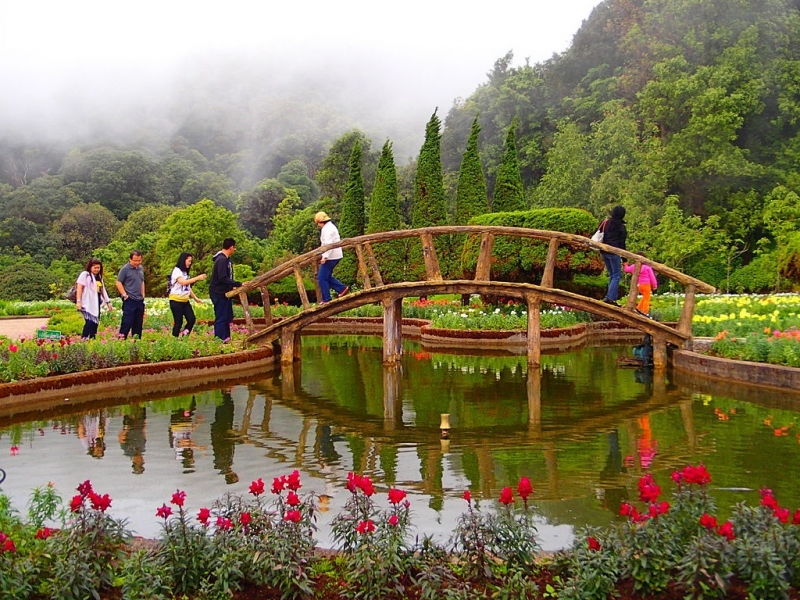 No doubt Thailand is home to some of the most stunning natural wonders you'll ever lay eyes on. The best way to encounter this raw beauty is to visit a national park!
The Doi Inthanon National Park (also called "The Roof of Thailand") is one of the most popular attractions in Chiang Mai. Here, you can witness villages, nature trails, waterfalls, and unique flora and fauna specimens. But the cherry on top, so to speak, is Thailand's highest peak, the Doi Inthanon Summit. Imagine seeing the view from a height of 2,565 metres above sea level. Surely that's a spectacle!
What's more, visiting a national park would be the easiest way to show why participating in green tourism in Thailand is important. We have to start saving everything now if we want future generations to enjoy the same scenes and sights!
2. Observe wildlife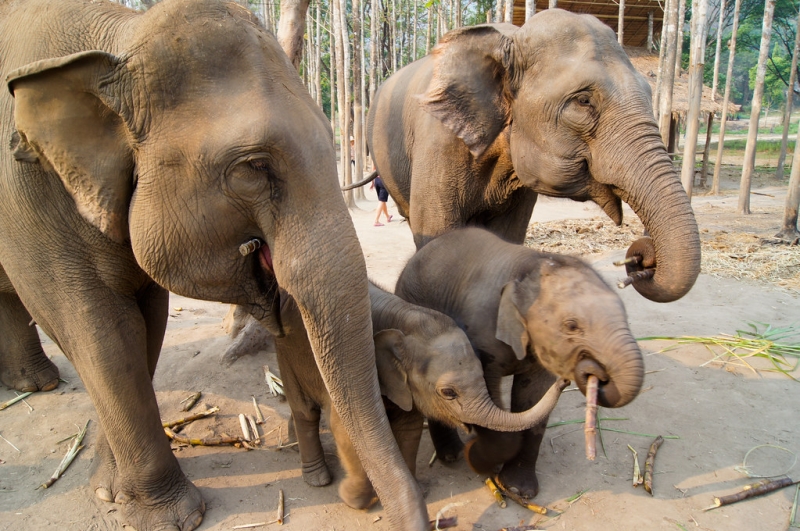 Among other wildlife encounters it offers, Chiang Mai is also the home base of the Patara Elephant Farm. This animal sanctuary is a go-to for travellers who want a more interactive experience with these gentle giants. In fact, the Patara Elephant Farm allows guests to feed and bathe the animals.
Also read: Wildlife Tourism: When Is It Ethical?
If you can't get enough of these large mammals, head on over to Elephant Jungle Sanctuary and Elephant Nature Park, where you can spend a day following an elephant herd.
3. Become a volunteer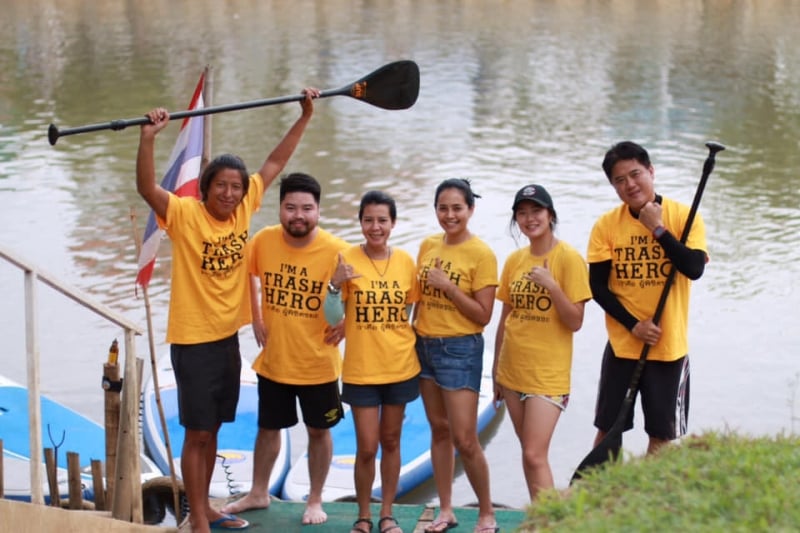 In Thailand, you can also opt for a volunteer vacation or what some like to call "voluntourism"! For some, vacationing isn't just about seeing beautiful sights and going on tours. Others make it a point to squeeze in some time to give a helping hand.
Participate in something more meaningful by volunteering for Thailand's grassroots organisations. Look into activities offered by Trash Hero Chiang Mai. You can join a local clean-up or teach children about the basics or zero-waste and sustainable lifestyles. Green tourism in Thailand wouldn't be complete if it doesn't advocate saving the planet and combating climate change, so here's where you can help with that.
4. Interact with locals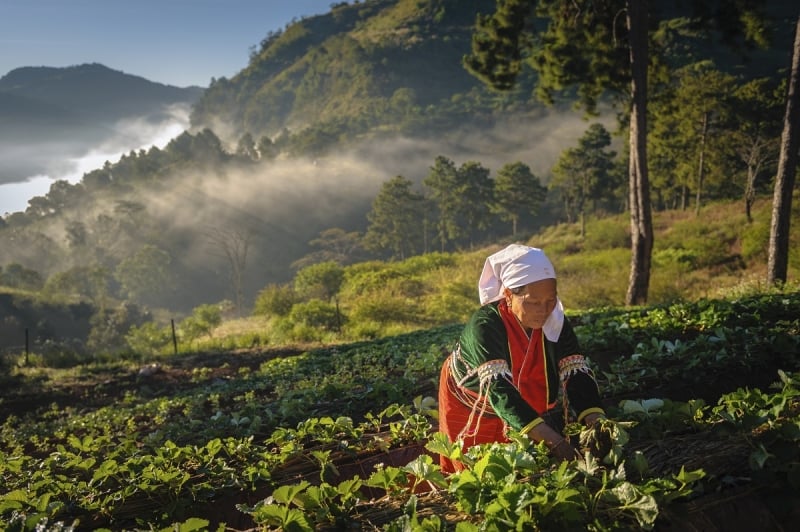 Perhaps the best way to understand a country is to interact with its people. There are many community-based tours in Thailand, and some of them even allow you to learn all about local cuisine, local crafts, and even livelihood like traditional fishing.
We recommend paying a visit to Akha Ama Coffee, a plantation that lets you get to know the Akha Hill Tribe. While interacting with the locals, you also get insights on coffee farming and the concept of 'farm-to-cup'. On the other hand, a trip to Jim Thompson Farm offers an immersive tour of Thailand's silk-making process.
Part of green tourism in Thailand is preserving the locals' cultural heritage, and these cultural immersions are a spectacular way to contribute to this cause.
5. Learn their way of life and respect it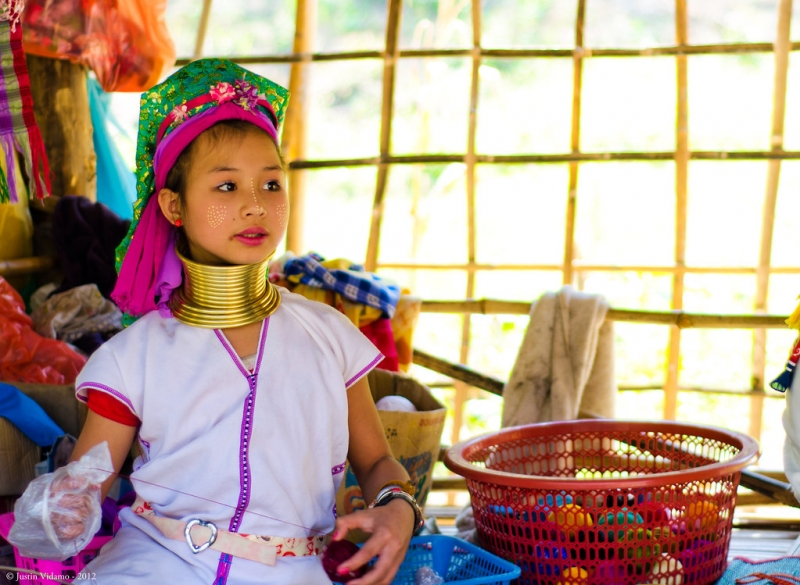 This is a continuation of #4, and more of a reminder, really. When interacting with locals, don't treat it as a one-visit thing. It's not just a tour you're on; these peoples are not an exotic attraction. Make an effort to truly understand the locals' way of life and how they interact with their surroundings. Part of heritage is ownership of culture, and these locals take pride in the markers of their identity. Learn from them and respect them. Above all, be grateful for the knowledge and insights that you gain. It's not everyday that someone will show you a part of what makes them who they are.
6. Travel with eco-friendly habits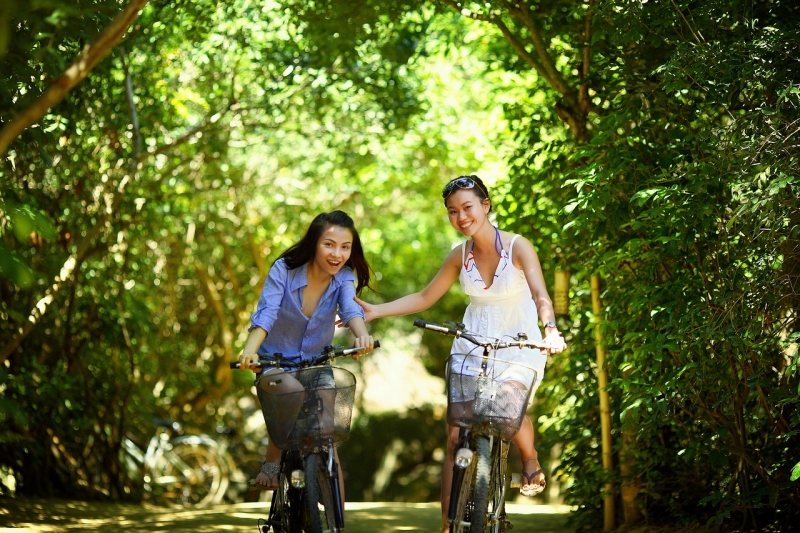 This might be a no-brainer for some, but make sure you don't take a step backward when participating in green tourism in Thailand. You're already there supporting the cause, why not take it further by developing 'green habits' so you do your part wherever your travels lead you? Refuse single-use plastic! Ride a bike or walk! Use a refillable water container! Bring eco-friendly toiletries and personal care items. Take your pick and commit. You can do it all, or take it one step at a time.
7. Tell your friends!
Last but not least, spread the word! Tell your friends and family that green tourism in Thailand is a thing, and that you should seriously book a trip STAT!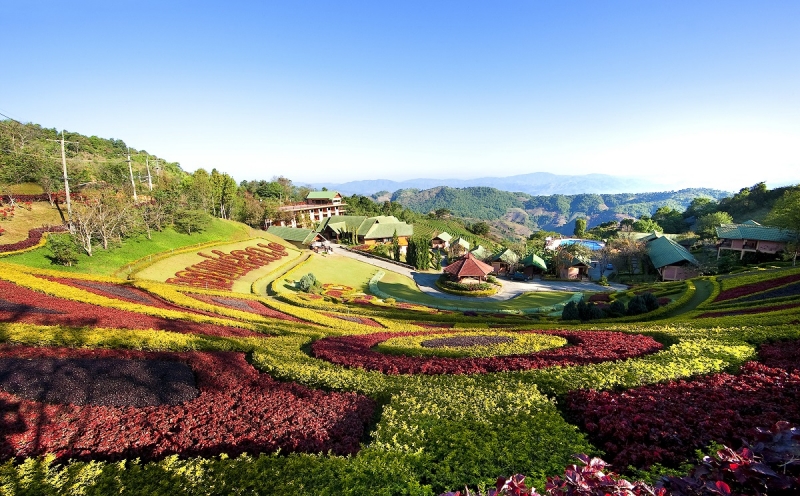 See you in Chiang Mai… and maybe even extend your trip to Chiang Rai? We can't wait to hear all about your #THAImazing stories! Don't forget to tag us on Instagram!
---
Information extracted from a press release issued by Tourism Authority of Thailand – Philippines Branch Office.