Contributed by Gyp-Sea
Baler is the first surfing spot in the Philippines and is only a six-hour drive from Manila. But Baler is not just all about surfing, it is also a town of adventures and interesting stories. This place is definitely for all kinds of adventure-seekers!
Also read: 7 Easy Steps to Enjoy a Weekend Escape in Baler, Aurora
The surfing season in Baler is from October to January. During this time, many tourists visit the place, thus finding an accommodation is a little difficult. Despite this, the beach is still not crowded like any other overrated beaches in the Philippines.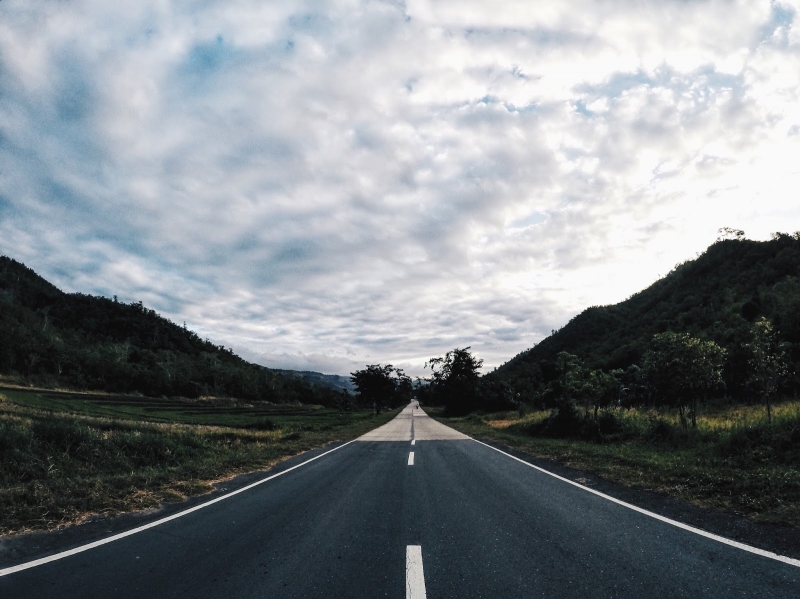 It is my second time in Baler. My first time was in March 2014. We brought our own car going there but we followed the Bongabon Route which roughly took us around eight hours to reach Baler.
Going to Baler is very easy especially when you have your smart phone. Just tell Waze to do the navigation! But if you don't have one, I can teach you one budget driving trip to Baler.
Take the Sta. Rita Exit – this will cost you only ₱85 for toll fees. After taking Sta. Rita Exit, turn right and just follow the long Maharlika highway and you will see signages along the way that will lead you to Baler. This is cheaper than taking NLEX and going through SCTEX.
And hello again, Baler!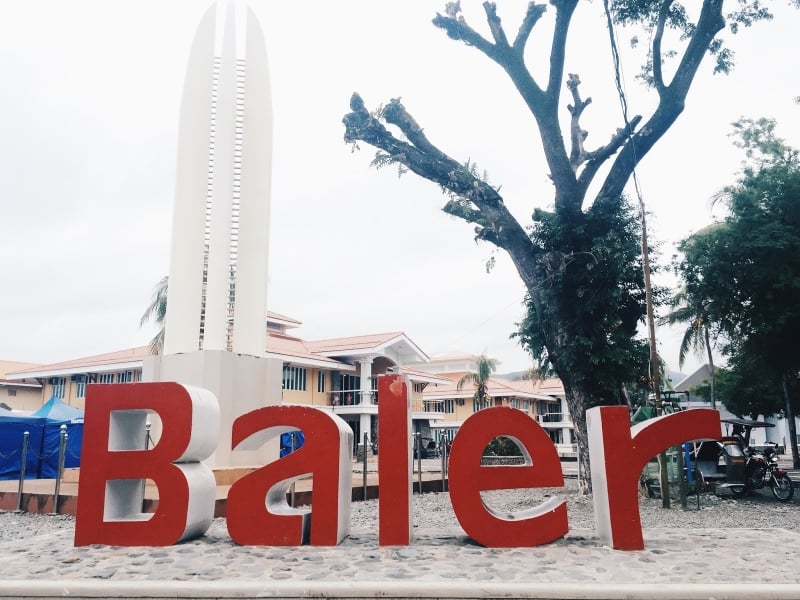 Upon arriving around 9am, we went to the hotel first so that we can already reserve the room because most hotels have a check in time at 2pm, but you can check-in earlier (just have a good negotiation with the hotel staff). We stayed at Bay's Inn near Sabang Beach. You can check their website at Bay's Inn and can contact them at 09089823509 for inquiries and reservations. Room rates include complimentary buffet breakfast at the inn's restaurant.
Also read: Barkada Summer Getaways: 10 Hotels in the Philippines with Group Rates
How to get there
Bay's Inn & Restaurant is located along Buton Street, Barangay Sabang, Baler, Aurora. Buton St. is located near the town proper of Baler and you can take a tricycle to get there.
If you took a bus going to Baler, the bus stop is near the Public Market and from there, you can take a tricycle going to Buton St., just tell the driver that you're staying at Bay's Inn.
Restaurants in Baler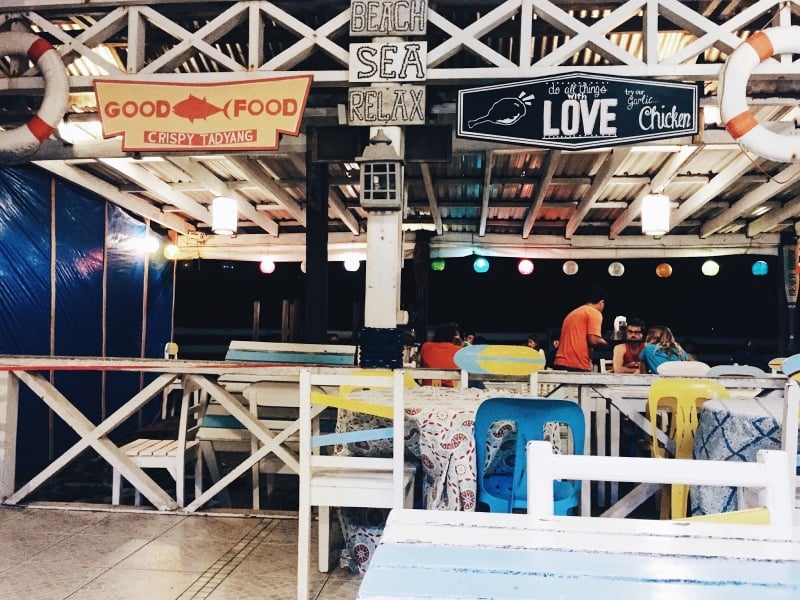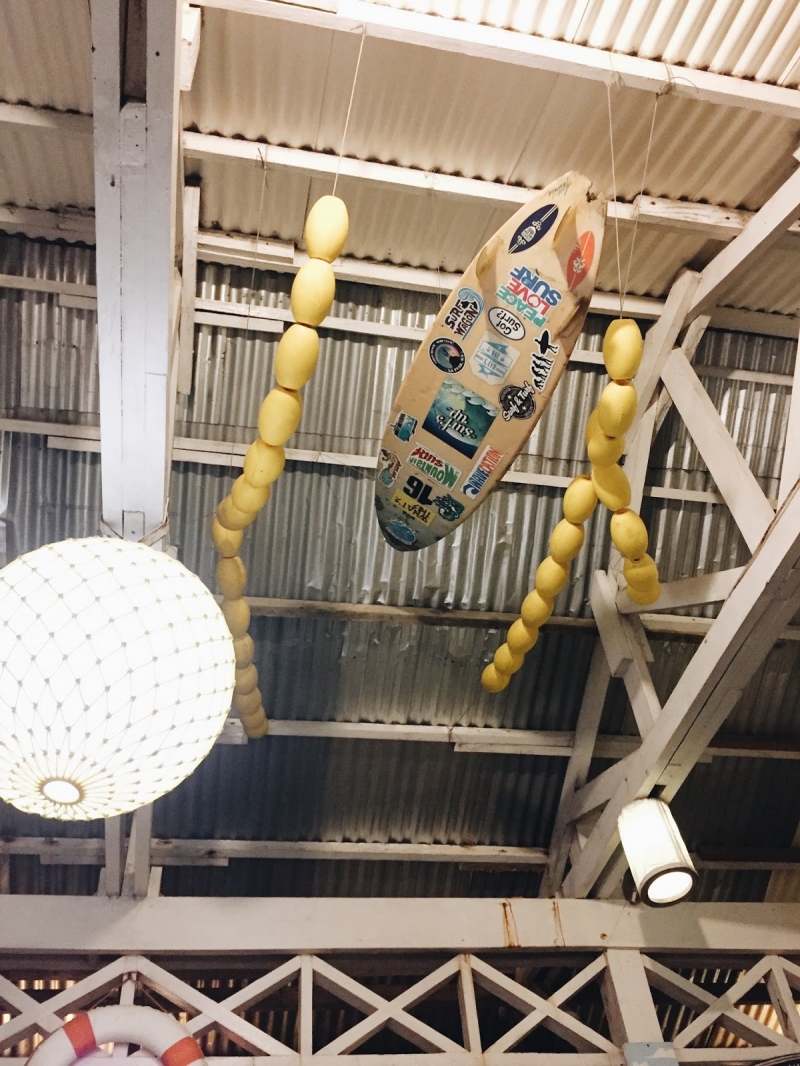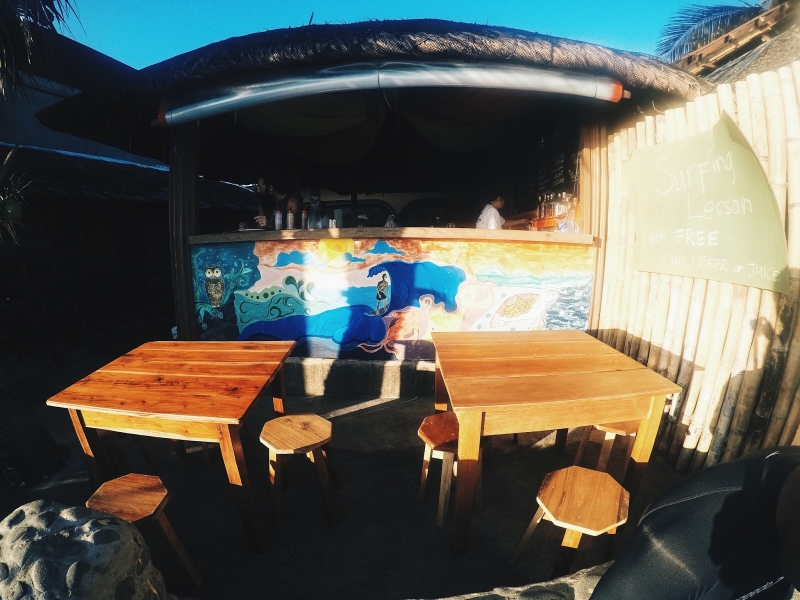 Hungry Surfer at Bay's Inn offers one of the best food around the town. They specialised on chicken so you better try that one. They offer large serving too and all worth the price. They have a good interior that will hype up your surfing vibes and set the mood. You can also try Bayler View's restaurant. I heard that they have yummier than Bay's. At night, you can find some drinking spots at Buton St., just be sure you still have the energy for tomorrow's surfing session!
Surfing in Baler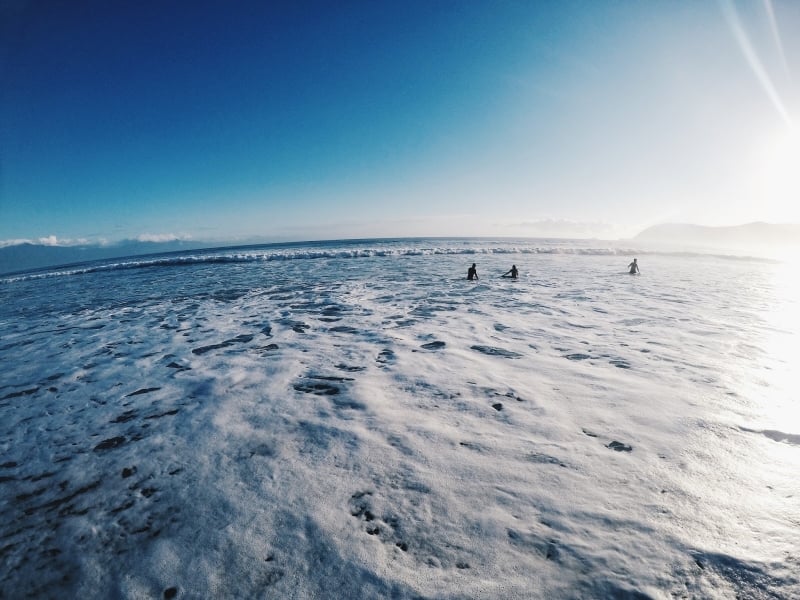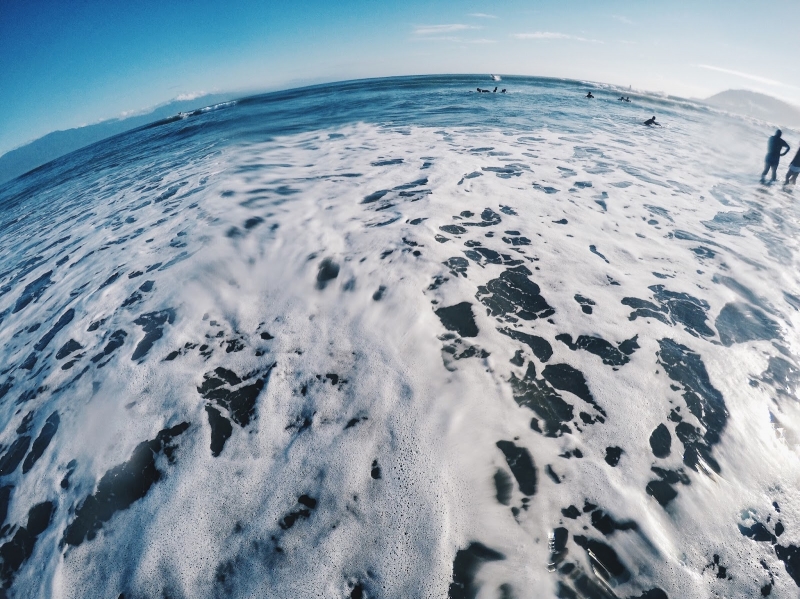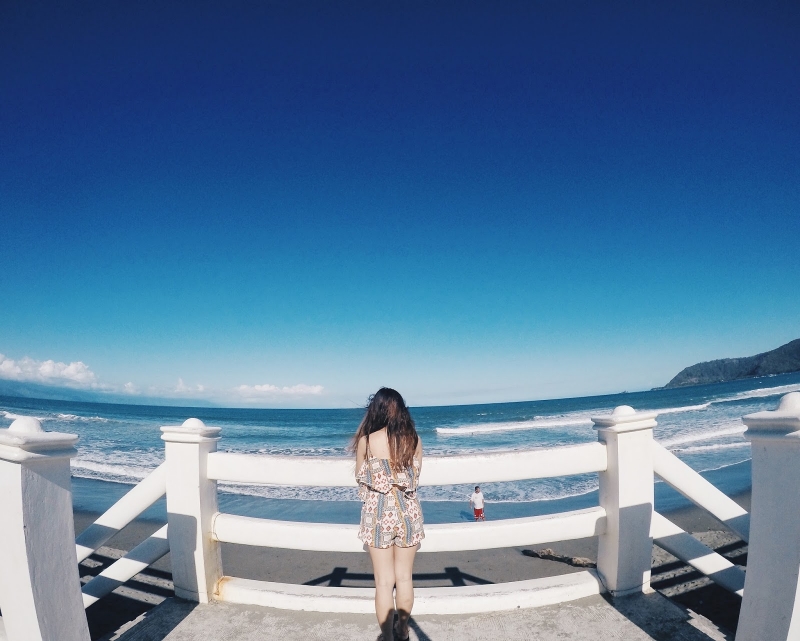 Waves during December are perfect for surfing, just don't get intimidated by it. There are lots of surfing instructors along Sabang Beach and we're struck by BBC's surfing lesson for only ₱350 with a free beer or shake after the session. Always remember that there are no refunds for your surfing lesson so you better be ready and sure so that your ₱350 won't go to waste. Also, don't be surprised if your instructor is younger than you because most of the young ones there are also very good when it comes to surfing.
Also read: 2 Days in Baler: Top Things to See and Do
If not surfing, what else can you do in Baler?
You can also visit Asia's largest Balete Tree owned by the Ronquillo's at Maria, Aurora, around 45 mins drive from Sabang. Balete guides are very good in taking pictures and doing photo tricks.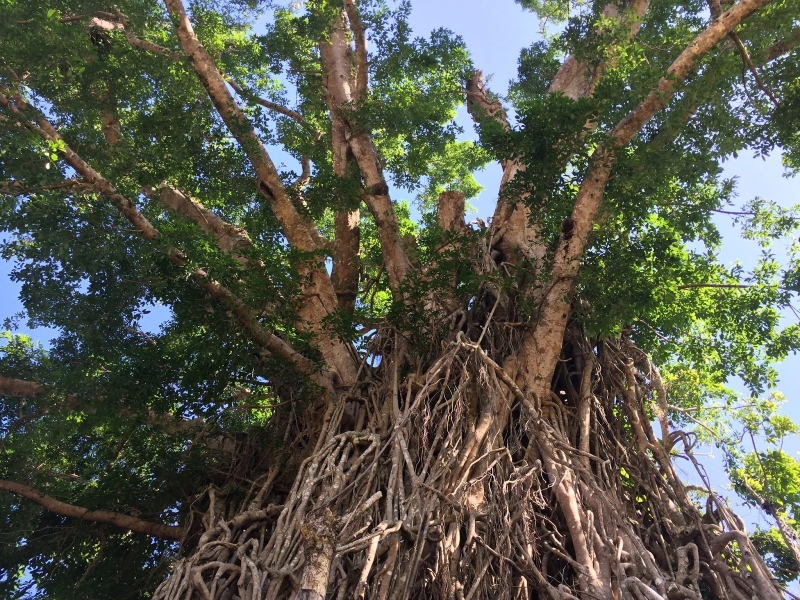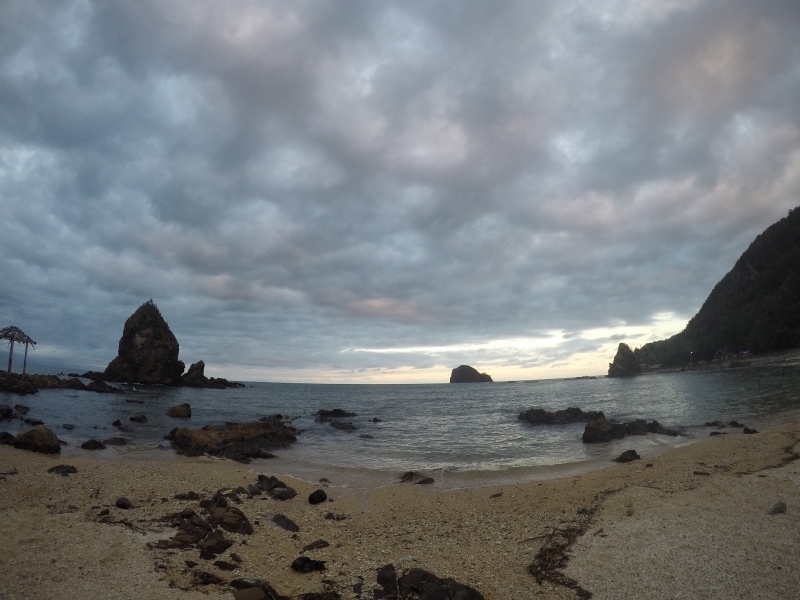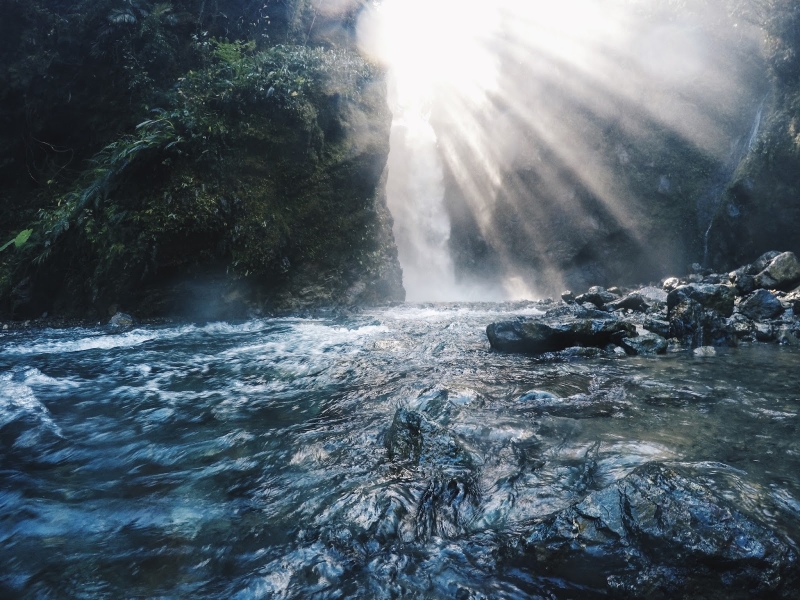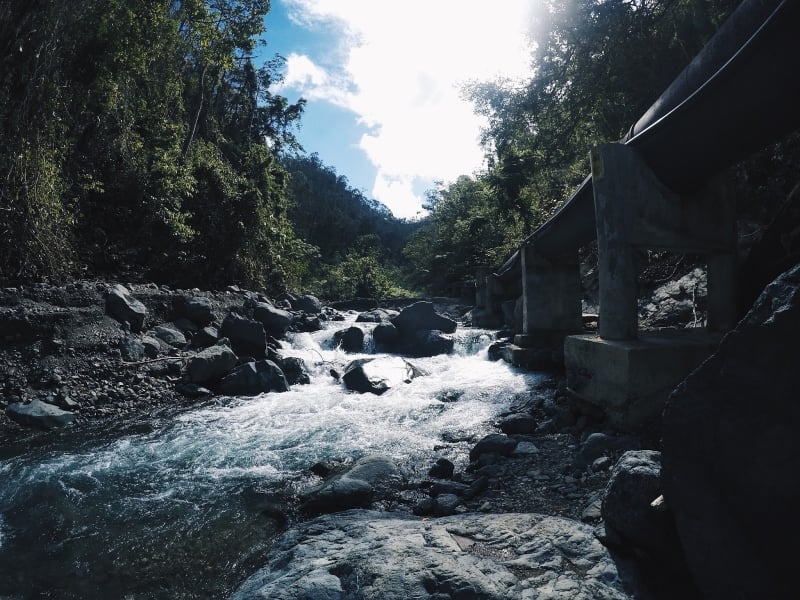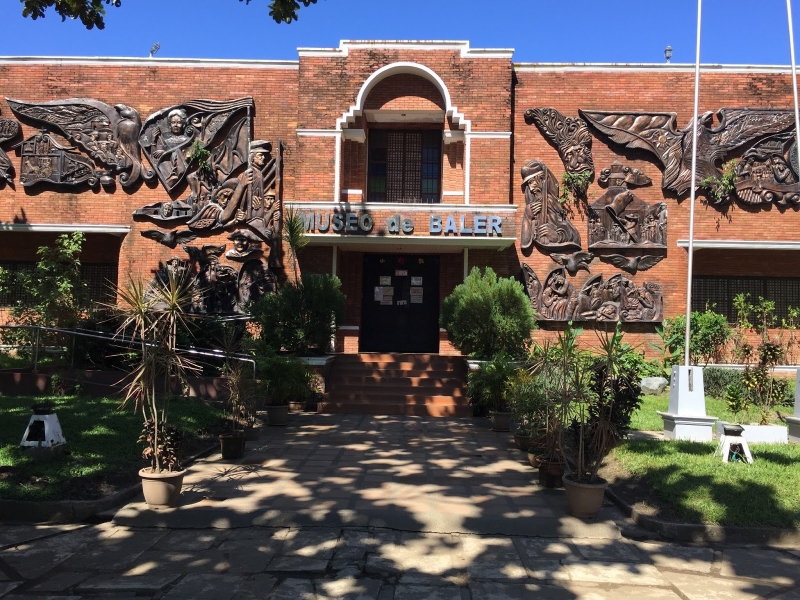 Other things to do in Aurora
Visit Baler Museum
Have a peaceful moment at Ermita Hill
Go to Digisit Beach
Be adventurous and go to Mother Falls
Also read: Why Surfing is the Best Way to Move On