Contributed by Her Brave Soul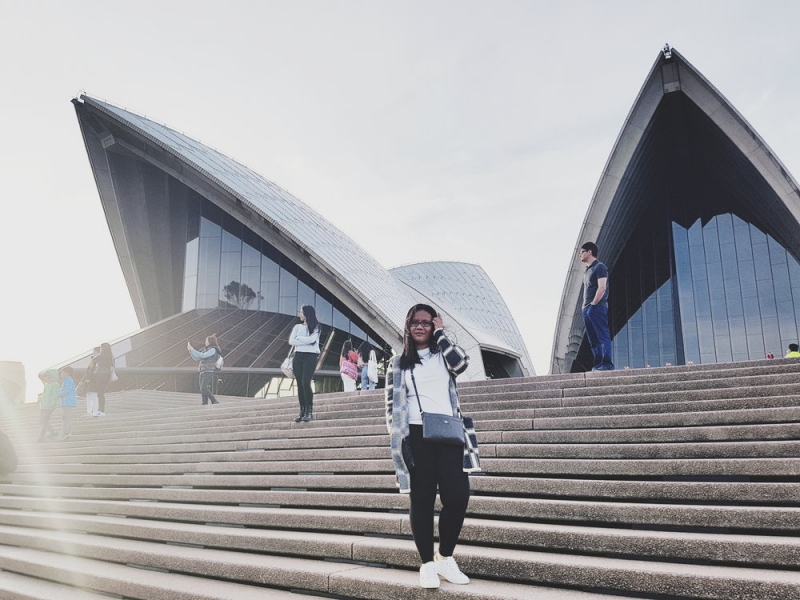 Australia is on the expensive side, no doubt about that. Researching for my trip got me pissed like "Why do they always have to emphasize on the cost? I feel like I am being threatened." But my budgeting skills have been challenged while I was there and I barely survived with what I had so I cannot disagree with the other articles you might have read online.
Also read: A Filipino Traveller's Diary: 5 Days in Sydney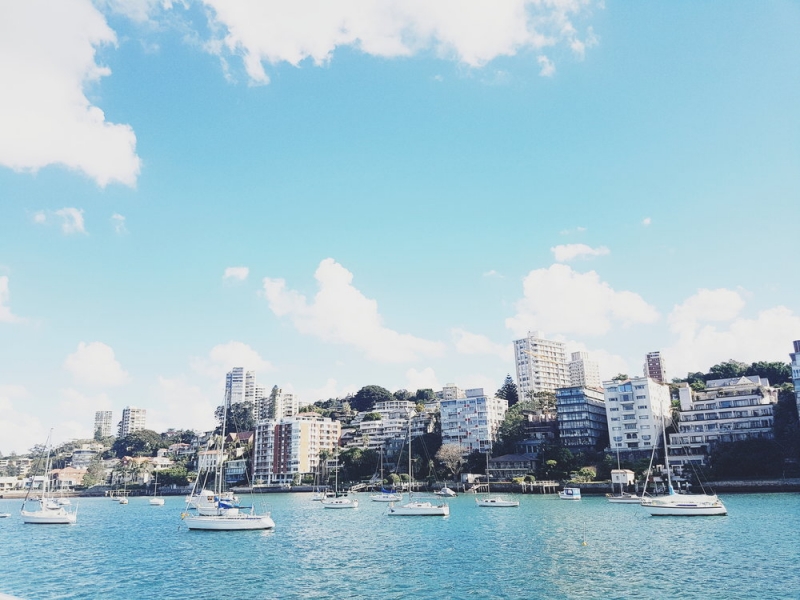 But even though exploring The Land Down Under demanded more funds unlike my frequent travels in Asia – the only continent I can compare my travels with so far – I can still say that everything has been worth it. I am even considering coming back in the future! I have made unforgettable experiences alone, with friends, and even strangers in this country. So, it feels just right to share what I did so you can also make the most of your Sydney trip in the future or to hopefully convince you not to put the country at the bottom of your list just because of the huge dollar warning sign.
1. Start your journey by joining I'm Free Walking Tours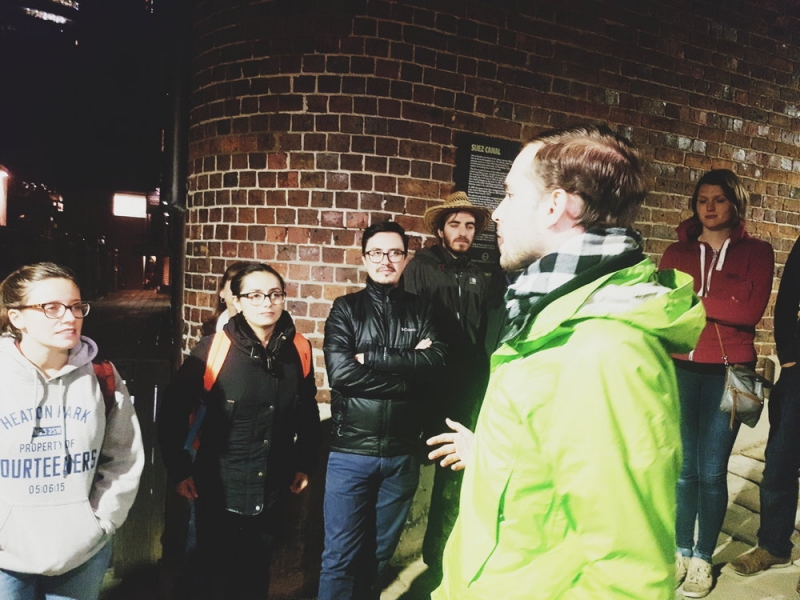 I recommend going to this walking tour be the first thing you do in Sydney. Do this before anything else! They have tours at 10.30am, 2.30pm and 6pm at about 2-3 hours long each. They cover a lot of tourist spots in Sydney, and it helps you filter out or add on the destinations you want to explore after. Three hours may be long for you, but every minute of it is worth it. It is an ideal introduction to the city and the country as a whole.
The energetic tour guides will not get you bored for sure. They do the tours every single day except December 25, rain or shine! And have I mentioned that both Sydney Sights and The Rocks tours are free? Guests have the liberty to tip how much they think the tour is worth at the end of the trip – allowing all type of travellers to see Sydney through the eyes of a local. Most tours in Sydney charge tourists at least AU$30 up front, so I'm Free Walking Tour is a great option not just for budget travellers but for those who do not want to risk paying for something that is not worth it for them. Also, the Sydney-siders do not act all-knowing as they recommend the authentic and in-depth tours like the Aboriginal Tours for those who are interested.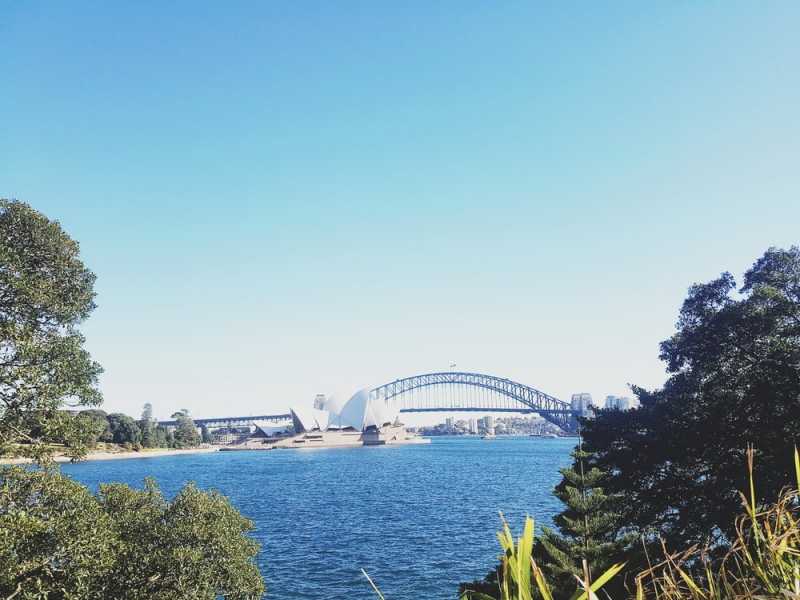 Since trying Tour Me Away in Taipei last year, looking for free walking tours has already been on my to-do list in any country that I would visit. I think it is a nice way to meet co-travellers so I cannot just pass up. Within those three hours, Marian, a lady I became friends with during the Sydney Sights Tour, and I have already decided what we were getting for lunch and do for the rest of the day. Spontaneous but much fun!
2. Feel the 19th Century vibe while staying in an old Victorian Mansion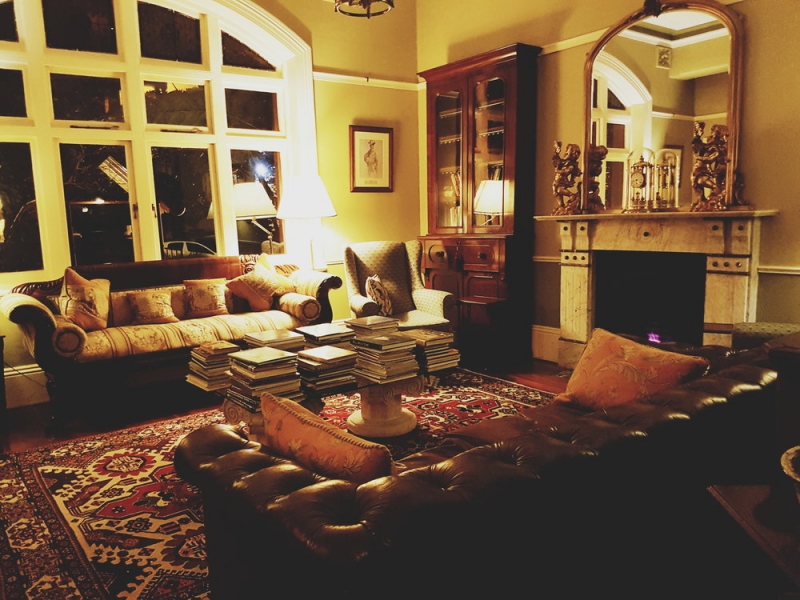 No trip to Japan is complete without at least one night in a Ryokan, they say. In Australia, I think it should also be a must to stay in old Victorian Mansions like The Simpsons of Potts Point to feel how settlers of this posh community felt during the 1800's. Hotels in Australia are pricey, so you might as well spend the money on an experience rather than just a bed and linen. The exterior of The Killountan may always catch the attention of the people passing by, but its interior will leave each guest breathless as well.
3. Get fit on Sydney's Scenic Coastal Walks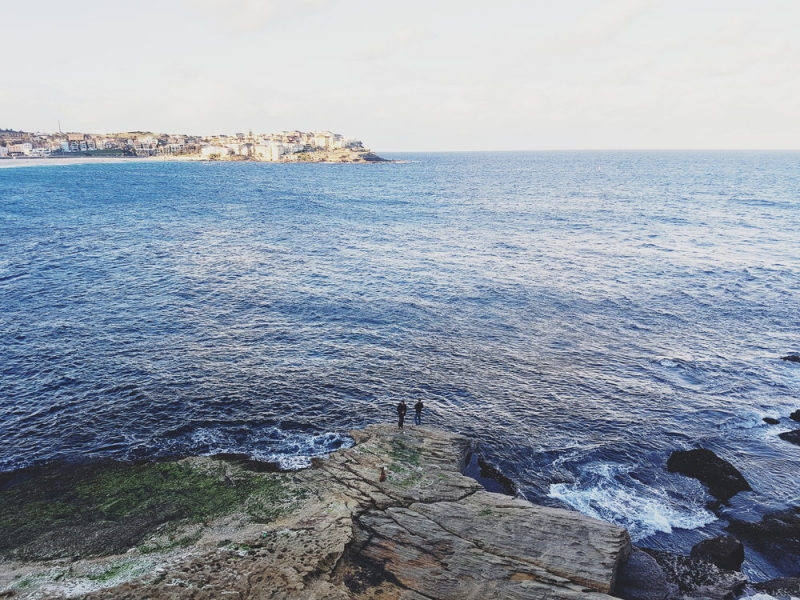 The Bondi to Coogee walk is probably the most famous scenic coastal walk in Sydney. It starts with Icebergs in Bondi Beach where the ocean meets the pool. I guess getting fit is not a problem for the locals because this path is a beautiful playground. For tourists, though, beware of the areas where no one is allowed to cross. I agree that the 1-3 hours walk demand that Instagram photo but it could be dangerous if you are not cautious.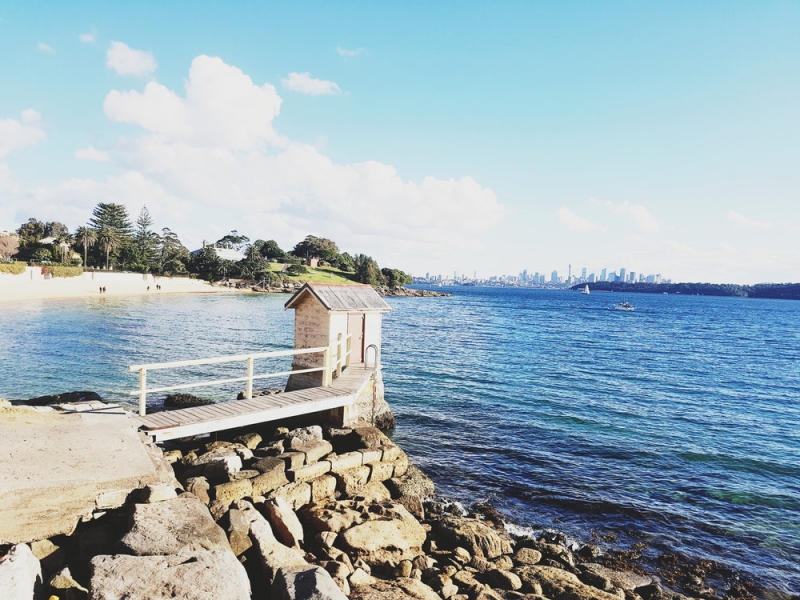 There are other coastal walks in Sydney like the Manly to Spit Bridge, Watsons Bay or Royal National Park. All you have to do is a little research so you can decide which one to choose if you are not up to doing everything.
Also read: 6 Stunning Coastal Walks in Sydney
4. Say Hi to Picasso and the Gang at the Art Gallery of New South Wales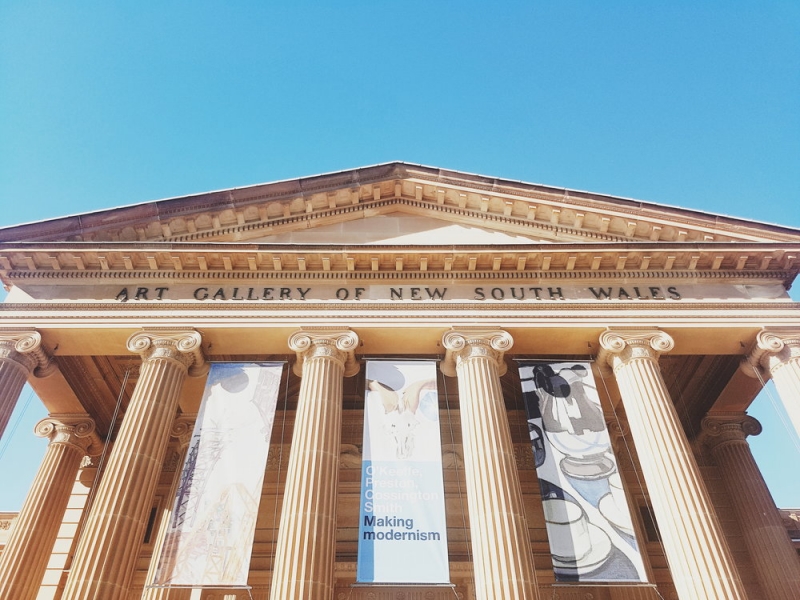 There are a lot of Art Galleries worth visiting in Sydney – the Museum of Contemporary Art Australia, Aboriginal Art Galleries, Badger and Fox Gallery and much more. But the Art Gallery of New South Wales should be on everyone's list because it is where we can see original artworks of Pablo Picasso, Claude Monet and Vincent van Gogh including renowned Australian Artists, of course. The gallery also holds different exhibits. In fact, when I visited, there was a Philippines-centric exhibition on one of its floors.
5. Have a close encounter with the Australian animals at the Taronga Zoo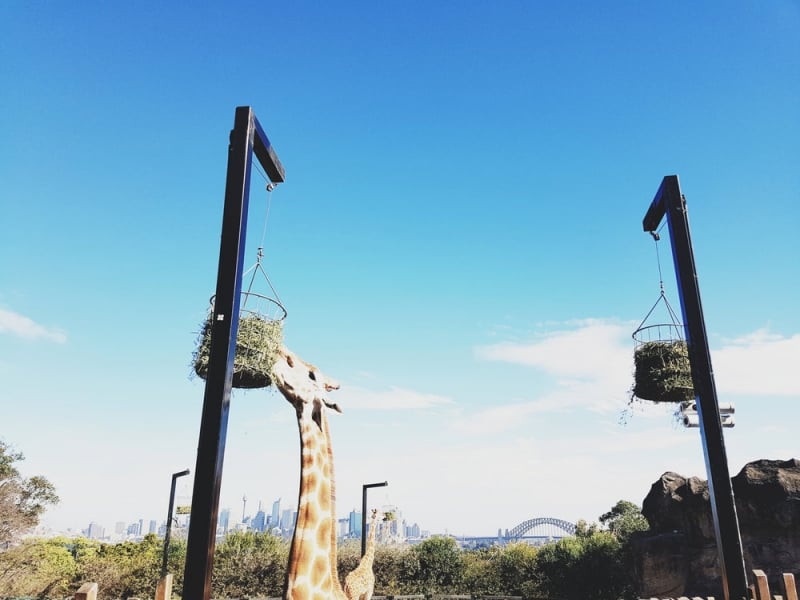 There are many wildlife parks in Australia, but we decided to spend a day at Taronga Zoo after getting 25% off from booking through KKDayPH. Koalas, dingoes, kangaroos, Tasmanian devils were present, but the giraffe with Sydney Harbour as its backdrop was a sight to see. You can either take the ferry or the bus to get to the place, and the ride is scenic both ways. Surely, taking time to see the animals in a not for profit zoo is a lot of fun!
6. Spoil yourself on weekend markets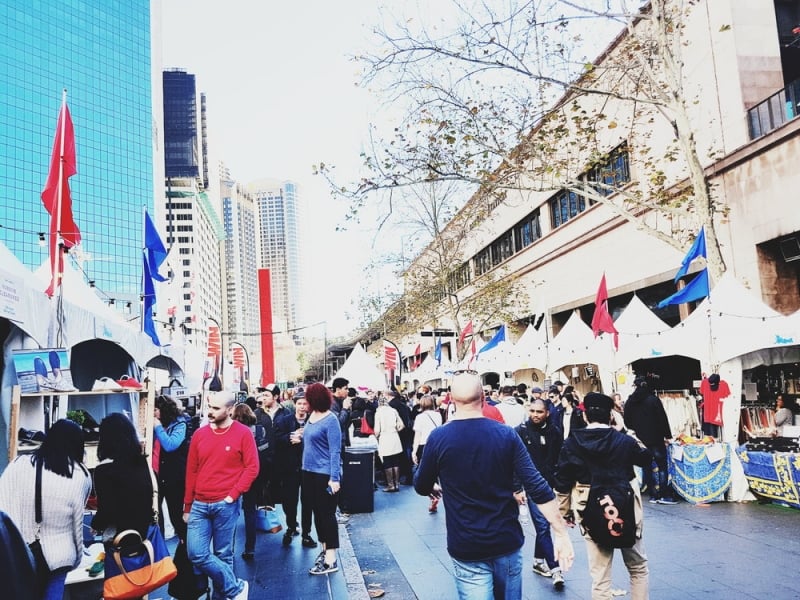 I had a realization when I travelled to Australia; its people may be a little bit obsessed with markets just like Asians. Although night markets are rare, especially in winter, I suppose there are a lot of weekend markets around the city. There is Paddington Market, Paddy's Market, The Rocks Market and a lot more. Popup events like Bastille also graced Circular Quay during my visit, and it has allowed both tourists and locals to have a taste of French cuisine. And boy was I delighted. Hmm, Raclette.
7. Get to know Australia better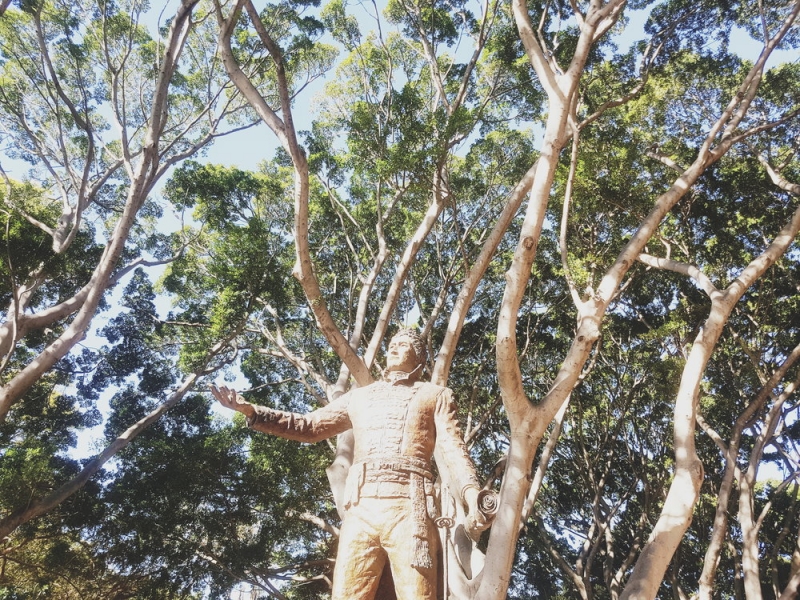 Of course, everyone must do this! Aside from tours, there is nothing better than getting to know Australia by visiting its museums. The Rocks Discovery Museum keeps thousands of years of the Australian history, Susannah Place presents an intimate view of how old families lived, while the Hyde Barracks Museum remains as one of the most known convict sites in the world. If you have enjoyed the free walking tours, getting inside the old buildings will probably be a highlight of your trip as well. More details, more fun!
8. Up your adventure level by sleeping in a space-themed Capsule Hotel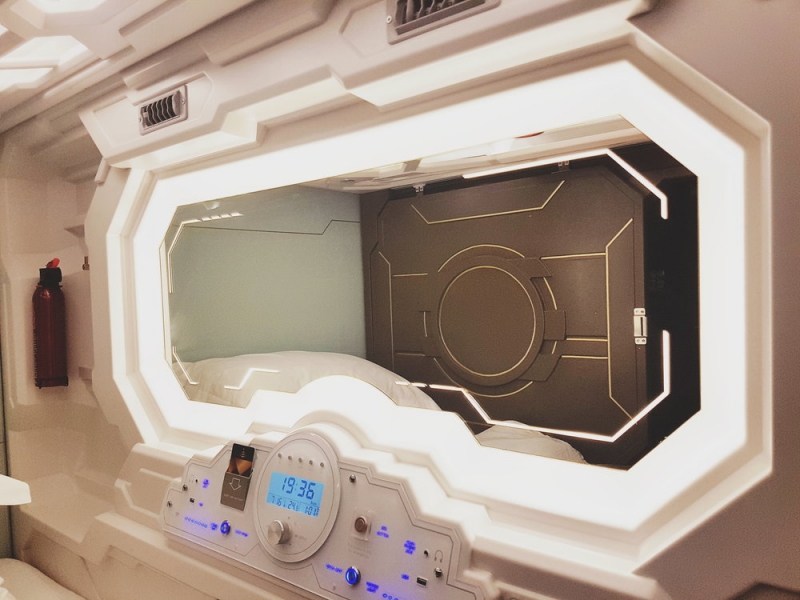 Another Japan reference, I suppose, but The Capsule Hotel concept has finally arrived in Australia, and I just could not be any happier! When in town, it is just right to let out of our inner geekiness! Who says adventure should stop when you are asleep?
9. Be one with nature at the Royal Botanic Garden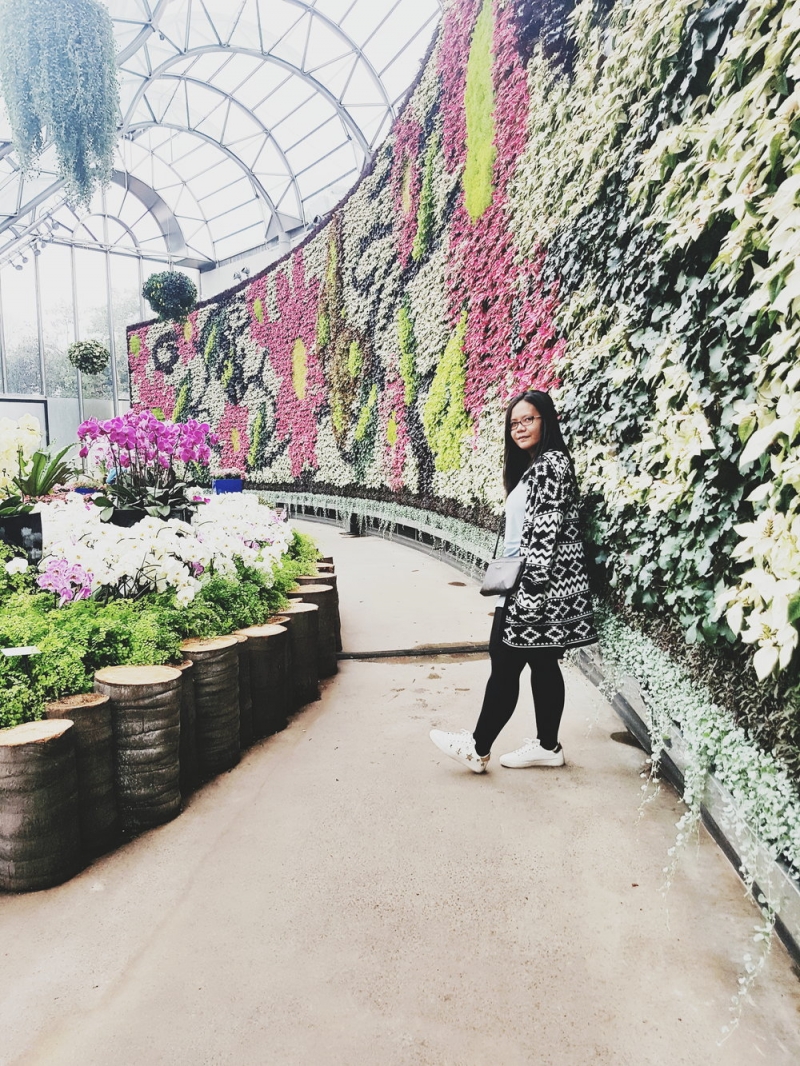 The Royal Botanic Garden is not your plain garden. It is near the Sydney Opera House and just a stone's throw away from Mrs. Macquarie's Point. The Garden also houses exhibitions and even scheduled events like All About flowers. There are also a lot of parks in Sydney, like Hyde Park, that are just as beautiful.
10. Impress yourself by the State Library of New South Wales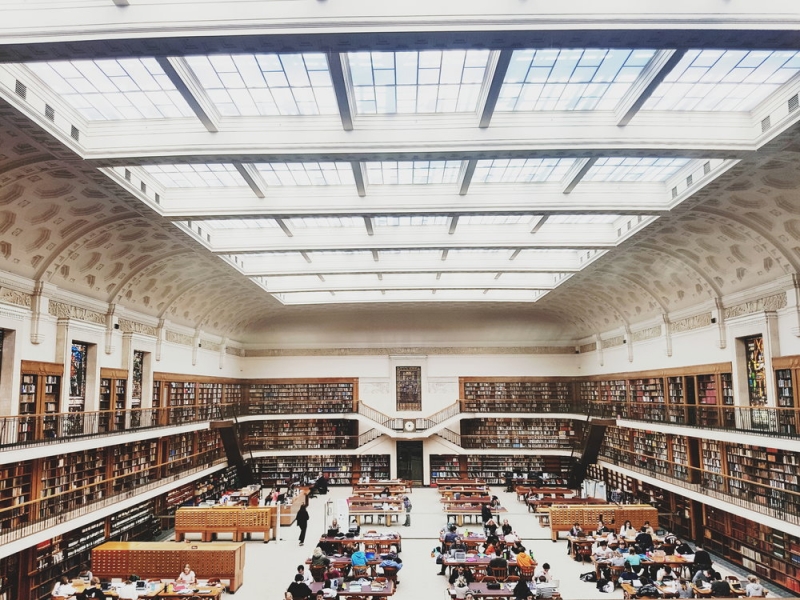 Probably one of the prettiest spots in Sydney is the balcony of The State Library of New South Wales. It looks straight out of Pinterest. If only we had this kind of library back home, I probably would have loved studying a bit more. But we did not, so I can only gush when I see those beautiful books all lined up neatly.
11. Make a day trip or two at the Blue Mountains or hike to get to the Figure 8 Pool
The Blue Mountains is a popular day tour from Sydney so if you are up for a bit of trekking, visiting the Three Sisters at Echo Point and its vicinity is something that I recommend. You can always do DIY, hop-on hop- off buses, or hire a tour operator to do this. A lot of travellers crowd The Blue Mountains to see the Three Sisters and other nearby attractions every day. If you are travelling to Katoomba by train, it is better not to expect to see a lot of vacant seats because you might just be disappointed. It should not be a big deal, though, because the ride is just as scenic as the destination – post card perfect!
The Figure 8 pool is a natural pool found at Sydney's Royal National Park near the Burning Palms Beach. A video of this place had gone viral on Facebook hence attracting more visitors. Be careful though, because it is quite a dangerous place to visit!
12. Visit a lighthouse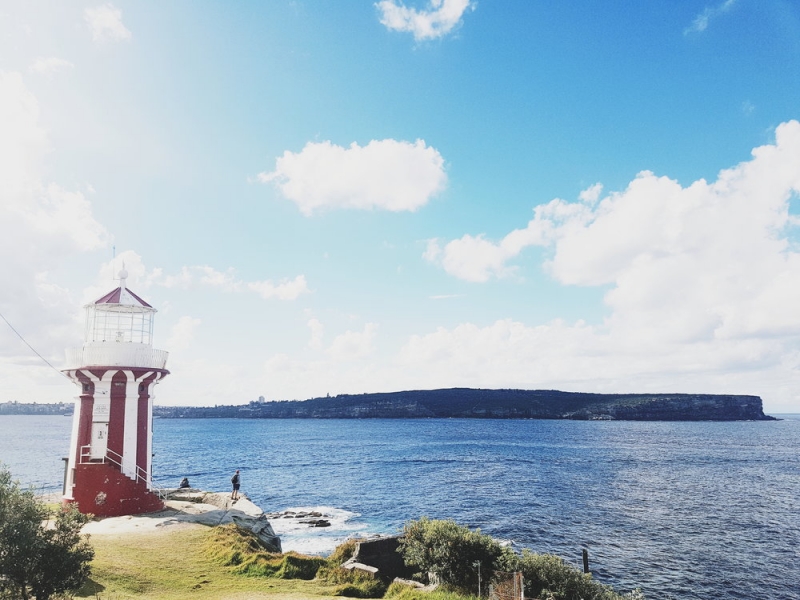 Oh, lighthouses! With Sydney having a lot of bays and beaches, I just could not pass up the opportunity of seeing at least one of them. The Hornsby Lighthouse is a short trek from the Watsons Bay which is just half an hour ferry ride from Circular Quay. The view to the lighthouse is breathtaking. There are lovely beaches where you can stop over before readying yourself with the windy but beautiful end of the South Head. I visited Watsons Bay for this, and I was not disappointed at all.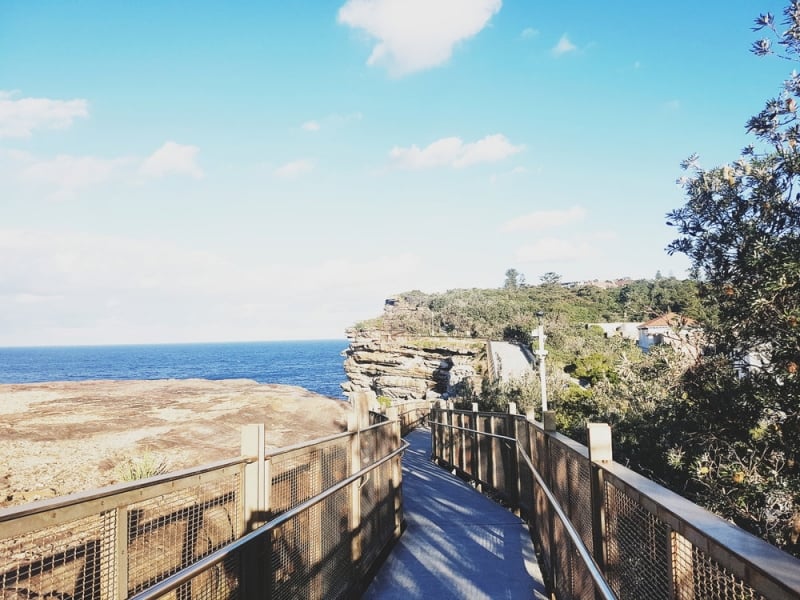 But do not forget to visit The Gap before hopping on a bus going to Bondi Beach, alright?
13. Spoil yourself with Tim Tams
Do yourself a favour and spend at least 5 minutes every day in Cole's or Woolworth's to see if the chocolates and Tim Tams are on sale. These bargains are not just ideal for your snacks but gifts for your friends back home, too! Mind you, they are sinful! But you can never really say you have been to Australia if you did not get yourself some Tim Tams, can you?
14. Listen to what Islay has to say in front of the Queen Victoria Building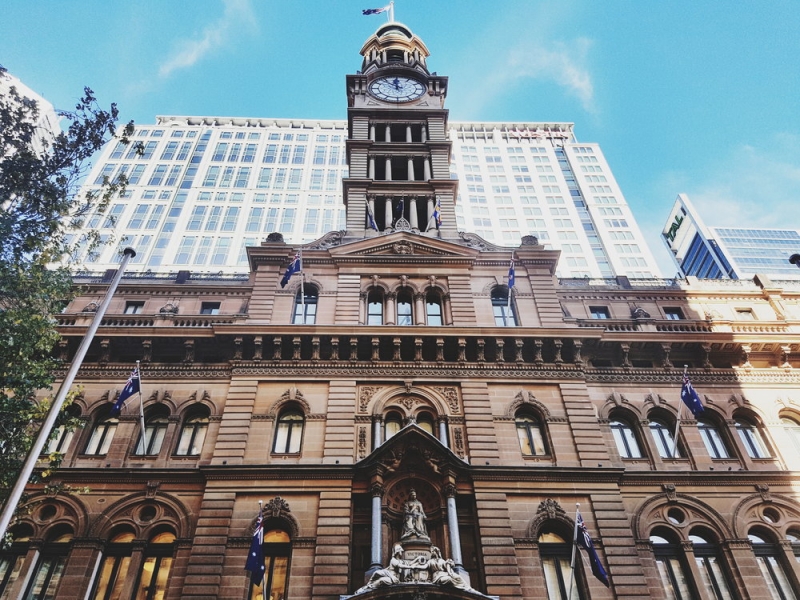 When the statue of Queen Victoria travelled from Dublin to Sydney, she brought her friend Islay with her. The bronze statue now asks for a coin to help the deaf and blind children of New South Wales. The Queen Victoria Building is a 19th Century building showing Romanesque architecture. Like the majestic construction, a lot of structures more than a century old like The Grand Post Office (in photo), Sydney Town Hall, and the State Theatre are now stores and offices. Indeed, these historic buildings add a little more character to the city.
15. Spot the various vantage points to enjoy the view of the Sydney Opera House and Sydney Harbor Bridge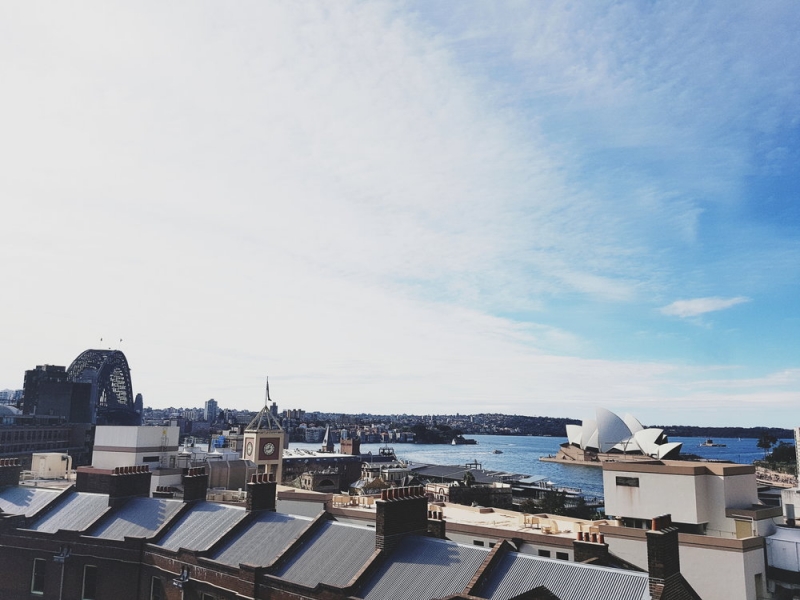 The Sydney Opera House and Sydney Harbor Bridge are the icons of Sydney. No wonder seeing it from any point of the city needs a snap or two. But unbeknownst to many, one of the perfect spots to catch an unobstructed view of both is the rooftop of YHA Sydney Harbour. No wonder this place is always full during the New Year's Eve!
Also read: The Views from These 5 Vantage Points in Sydney Will Take Your Breath Away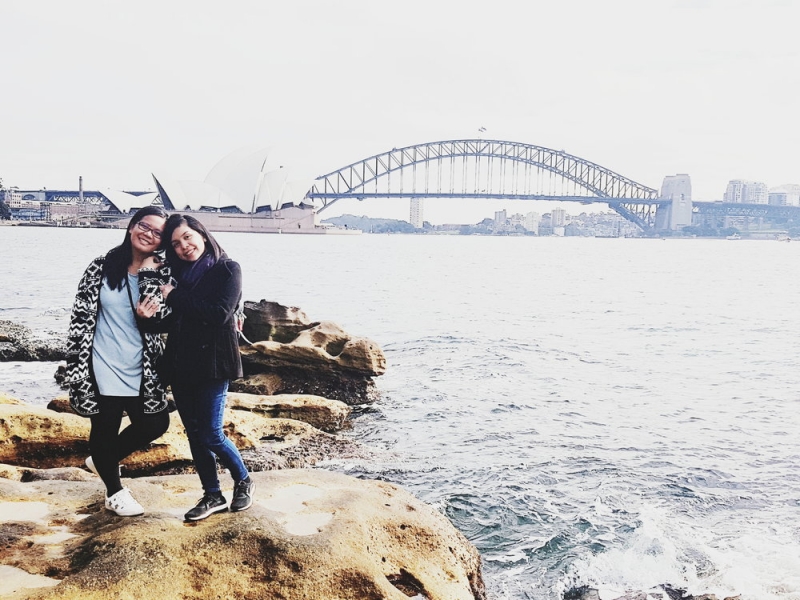 Surprisingly, a lot of the things I have listed above are free – if you're not required to pay for a minimal fee – which is interesting! It only proves the saying that "Sometimes, the best things in life are free!" You mostly just need a good pair of feet to walk around with, and it will be easy to enjoy Australia and fall in love with it. Because hey, this post is just Sydney in a rush! If travellers get enough time to uncover the secrets and off the beaten paths, it might be hard to leave! (I almost did not!) Australians (and its diverse community) are sweet and thoughtful people, in general. In fact, I expected discrimination but did not have to deal with any. I love it! I have said this is the beginning and I am repeating it, Australia may be a bit expensive, but it is worth it!
Also read: Our Romantic Trip to Sydney: 8 Days with Just ₱30k (All-In) Budget Each
Still worried about the cost of travelling to Australia? Watch out for my next post on how to save while you are in The Land Down Under!