On Sunday, 12 Jan 2020, Taal Volcano released a massive cloud of ash and smoke — up to nine miles into the sky — forcing about 8,000 residents to evacuate the surrounding area. 
This was followed by a magmatic eruption at Taal Volcano during the early hours of Monday, 13 Jan. The Philippine Institute of Volcanology and Seismology (PHIVOLCS) states that weak lava flowed out of the crater, accompanied by flashes of lightning and booming thunder. 
"Taal is a very small volcano, but a dangerous volcano," said PHIVOLCS director Renato Solidum in a recent report. "It is unique because it is a volcano within a volcano."
Taal is the second most active volcano in the Philippines, located about 40 miles south of Metro Manila. It hasn't had a major eruption since 1977. 
Also read: Travel Safety 101: What to Do During an Earthquake
Safety tips and precautionary measures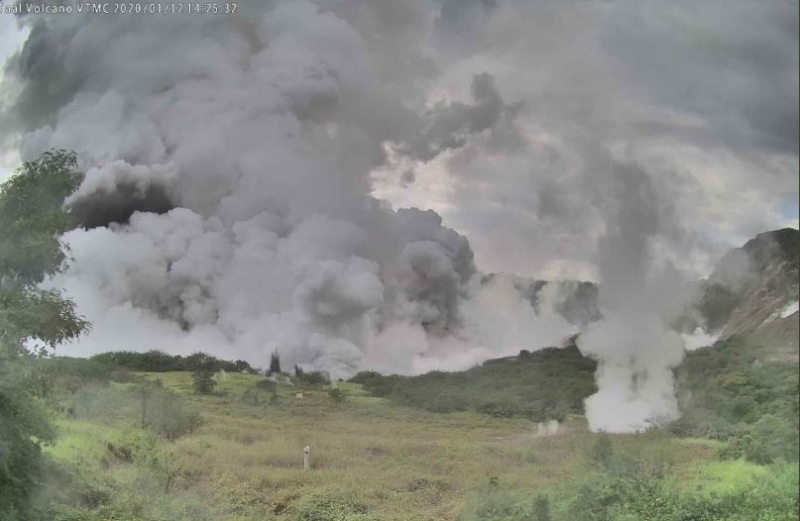 Volcanic ash has blanketed several high-risk towns near Taal Volcano and other areas of Luzon, spreading "powder-size to sand-size particles" that have reached as far as Taguig City and Quezon City. 
As such, the Department of Health (DOH) warns the public that exposure to volcanic ash can cause health and respiratory problems. Staying indoors is highly recommended, as is keeping the windows and doors shut to minimise exposure to the ashfall. Better yet, Filipinos should wear eyeglasses and a dust mask or wet cloth to protect themselves from irritation.
Cancelled flights, NAIA to reopen partially
Following the volcanic ash from the eruption of Taal Volcano, Ninoy Aquino International Airport (NAIA) temporarily suspended flight operations on Sunday, 12 Jan, due to harmful ash fragments along the runway. 
At least 286 flights have been cancelled, leaving passengers stranded in airports across the country. For a complete list of the affected flights, you can refer to the advisory by the Manila International Airport Authority (MIAA) here. 
According to reports, NAIA is poised to resume partial operations by the afternoon of Monday, 13 Jan. However, both local and international flights are still subject to schedule changes. 
Note: In order to avoid getting stranded at NAIA, passengers are encouraged to check the status of their flights with their airlines before heading to the airport. 
Also read: How to Deal with Cancelled Flights Due to Bad Weather
What are the risks of an explosive eruption at Taal Volcano?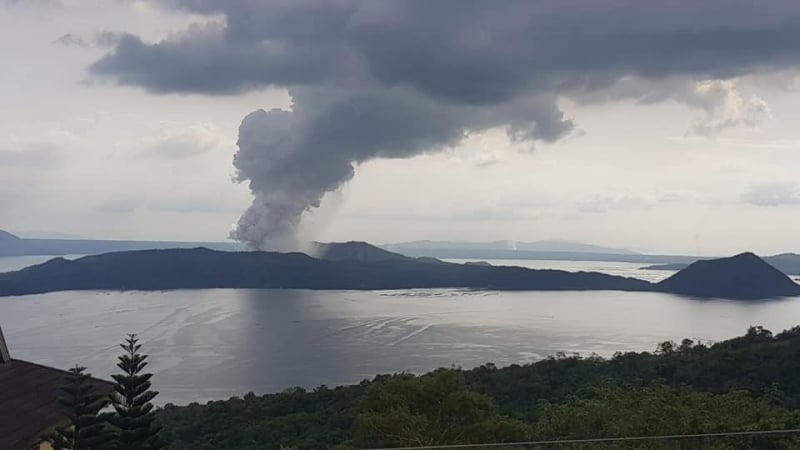 Less than 12 hours since the ash emerged, PHIVOLCS has already raised the volcano's alert status to Level 4. Due to continuing earthquakes near the volcano, PHIVOLCS fears that a bigger eruption at Taal Volcano is "imminent." 
At the time of this writing, Taal Volcano has set off 75 volcanic earthquakes in the region. Most intense were the tremors that shook Tagaytay City, Cabuyao, Laguna, Talisay, Alitagtag, Lemery, and Bauan in Batangas. 
"Intense seismic activity probably signifies continuous magmatic intrusion beneath the Taal edifice," the volcanologists said in an advisory. "This means that hazardous explosive eruption is possible within hours to days."
With the possibility of intensified volcanic activity at Taal Volcano, Filipinos and those travelling in the Philippines must remain alert and prepared. If your flight is scheduled for today, you may want to re-book your flight or re-schedule your travel plans by contacting your airline.