Who would say no to Kalanggaman, a pure tropical island known for having one of the most beautiful sandbars in the Philippines? Certainly not me and my friends. However, this article is not about that famous attraction in Southern Leyte. Because believe it or not, there's another place not far from the island that's just as deserving of our attention. And if it weren't for a failed Kalanggaman tour, we wouldn't have known it existed. This destination is known as the Tabuk Marine Park and Bird Sanctuary.
Also read: A Simple Travel Guide to Leyte: What You Need to Know Before Your Trip
How we found out about Tabuk Marine Park
Visiting Kalanggaman was the last stop in our Samar-Leyte trip in 2017. We were to visit the island just a few hours before our scheduled flight back to Manila via Tacloban.
Upon arriving at the tourism centre in Palompon around 9am on a Sunday, there were already at least 20 groups queuing to get their tickets to Kalanggaman. Most of them had a pre-booked tour. But one wouldn't realise it by looking at how chaotic the situation was to them. Organisers were scrambling around. Several tourists had fallen asleep while waiting for their turn to hop on the boats. Others left the office entirely.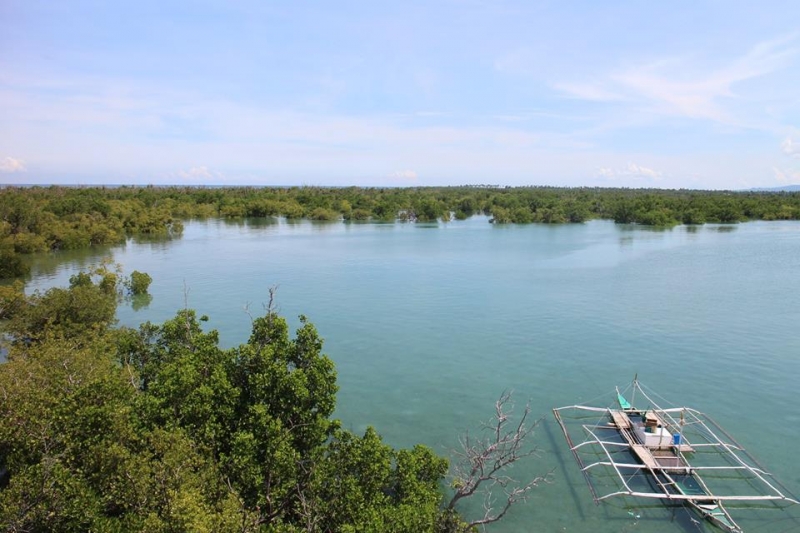 If that was bad for them, imagine how it was for our group who showed up with nothing at all! Cutting to the chase, we decided to just skip Kalanggaman since we would not have enough time to catch our flight in Tacloban if we stayed to wait. Not to mention, it would be impossible to enjoy the island given the serious time constraints.
Talking to local drivers just outside the centre, we found out that we could explore Tabuk Marine Park instead, another Leyte attraction nearby, to make the most out of our stay in the town. It would take a mere hour to see the place.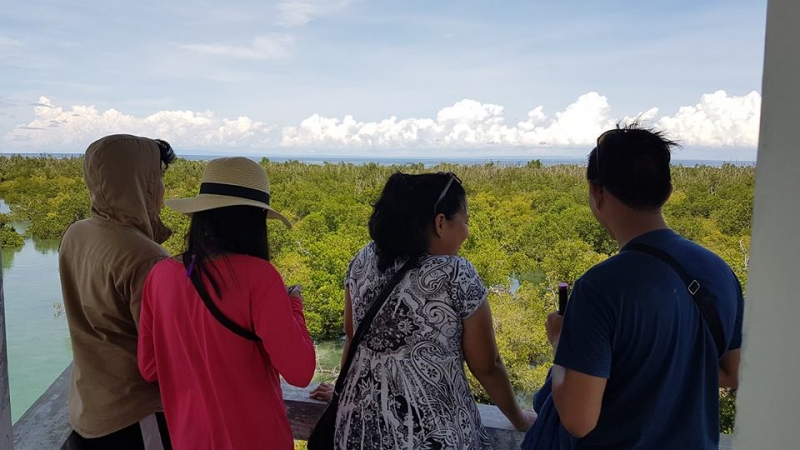 Upon inquiring about the rates and agreeing to the proposed tour, we followed a boatman to a small, virtually hidden port about five minutes away from the tourism centre. We handed our payment, hopped onto a smaller boat, and left to explore the park which until then, we had no idea what had in store for us.
Exploring the lesser-known Leyte attraction
Our first stop was an abandoned lighthouse which overlooked the entire Tabuk Marine Park. Its white paint, although seemingly new, could not hide how rundown it actually was. Still, visitors can choose to climb all the way to the top of it. Other than the park, Palompon's town centre and surrounding mountains were also visible from the structure.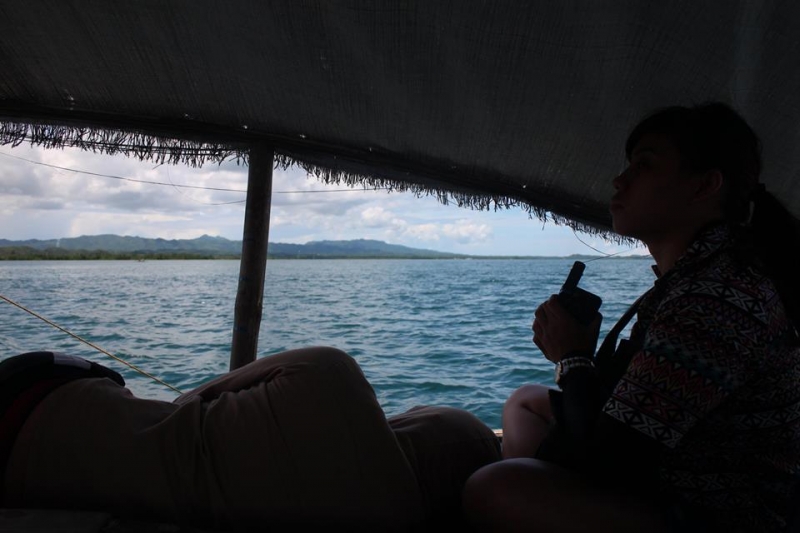 The next stop was only a few hundred metres away from the tower. But seconds after we had left the lighthouse, our boat broke down and we found ourselves trapped in the middle of the sea. An hour went by before another boatman passed by and helped fix our ride.
During that time, we watched jellyfish swim by while dozing off every now and then. Let's just say that our six-hour van journey from Samar finally took a toll on our energy, so we took advantage of that peace to just rest. This moment ended up being one of the highlights of our brief visit to the province.
When our boat was fixed, we continued our journey to our next destination — a couple of empty, slightly torn bungalows right on the waters beside the Tabuk Marine Park. My guess was local boatmen would use the place to rest or even spend the night because it was surprisingly maintained considering its location.
There were just eight of us and a couple who were there at the time. So it was another chance to lay down while admiring the beauty around us. It was quiet and just the perfect ending to our five-day trip in this part of Visayas.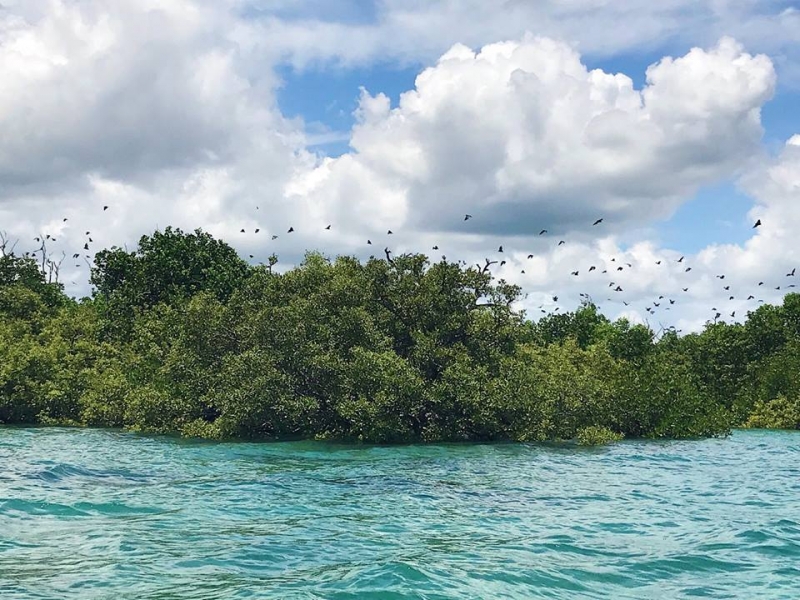 Before making our way back to the pier, our boatman took us around the entire Tabuk Marine Park. At one point, a cauldron of bats appeared from within the park. It was nothing we expected from the trip. The sighting may not have been ideal elsewhere, but it worked for us at the time.
This final sightseeing took about 15 minutes as we stopped now and again for a closer look of the mangroves. Then, we headed back to Palompon, had lunch at the tourism centre, and took a couple of vans back to Tacloban for our flight.