Who would detest to see a sight of a long, sun-kissed white sandbar in the middle of an ocean? Certainly not me and my friends. However, this article will not be about that famous attraction in southern Leyte. Rather, one about another overlooked destination nearby, which Kalanggaman visitors just happen to pass by, literally, en route to the paradise. This destination is known as Tabuk Marine Park.
Also read: A Simple Travel Guide to Leyte: What You Need to Know Before Your Trip
Visiting Kalanggaman was the last stop in our Samar-Leyte trip last summer, just a few hours before our scheduled flight back to Manila via Tacloban. Upon arriving at the tourism centre in Palompon, around 9am on a Sunday, there were already at least 20 groups queuing to get their tickets to the island. Most of them had a pre-booked tour and still had a tough getting onto the boats on their scheduled time. How much worse would it be then for our group, who didn't book anything ahead, to get our turn and secure a chance to travel to the island? So, long story short, we decided to just skip Kalanggaman since we would not have enough time to catch our flight in Tacloban if we stayed to wait. Not to mention, the added hours it would take for us to enjoy the island and travel back by boat.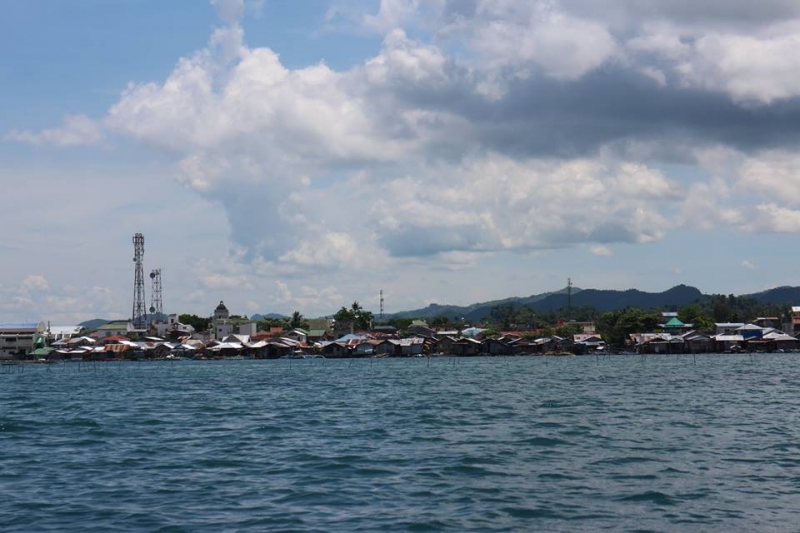 Talking to local drivers just outside the centre, we found out that we could actually explore another nearby attraction if we really wanted to make the most out of our stay in the town, and it would take a mere hour to see the place. Upon inquiring about the rates and agreeing to the proposed tour, we followed a boatman to a floating about five minutes walk from the tourism centre. After paying for our tour, we hopped onto our boat and left to explore the mysterious Tabuk Marine Park.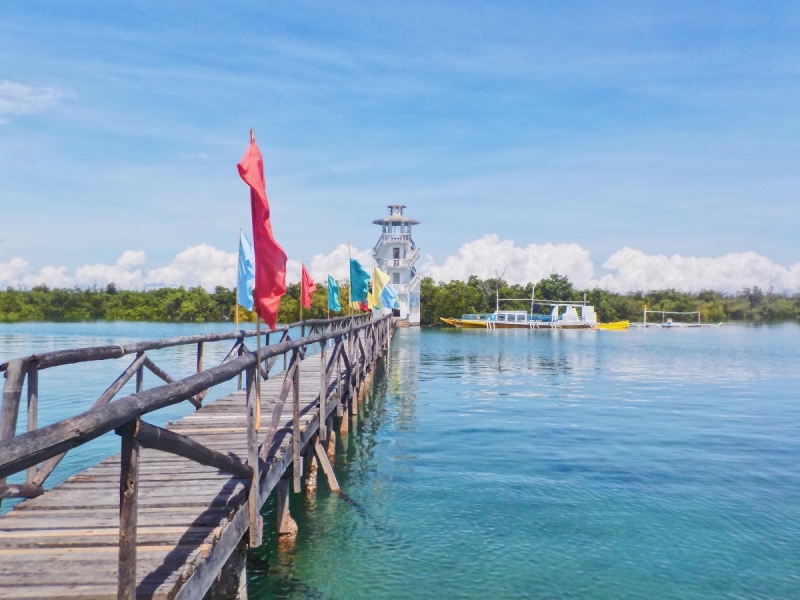 Our first stop was a lighthouse which looked like something straight out of a horror movie, to tell you the truth. Not only does it stand at the edge of the park on its own, it was also visible how rundown it was. Still, visitors can choose to climb all the way to the top of it. So we did, and we were actually surprised to the view from there overlooking the entire Tabuk Marine Park and the Palompon town.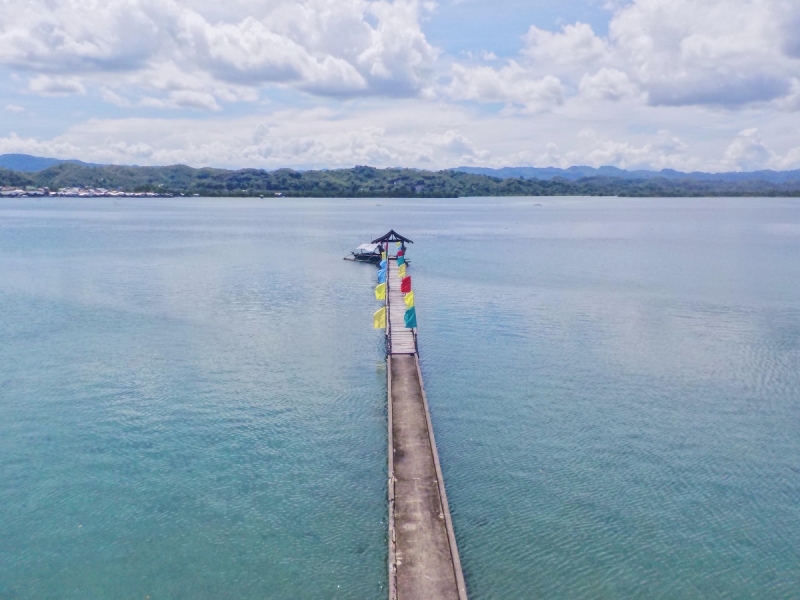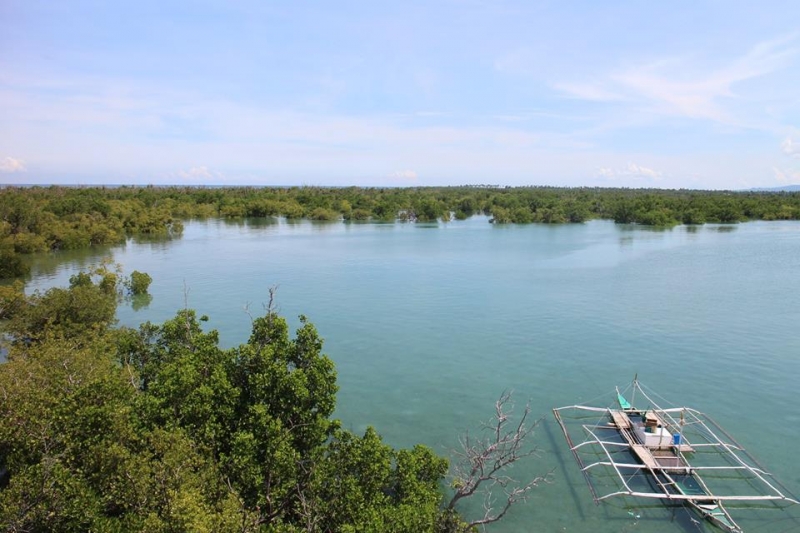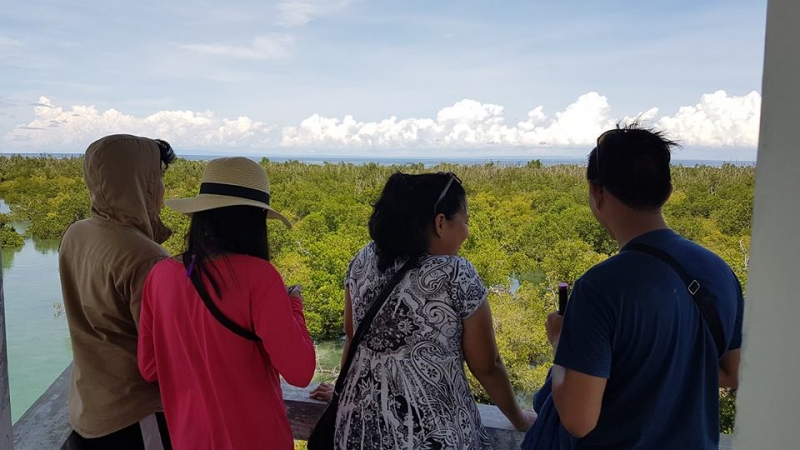 The next stop was actually just a few hundred metres away from the tower, but our boat broke down and took an hour to fix. So there we were, floating still watching jellyfish swim by and dozing off every now and then.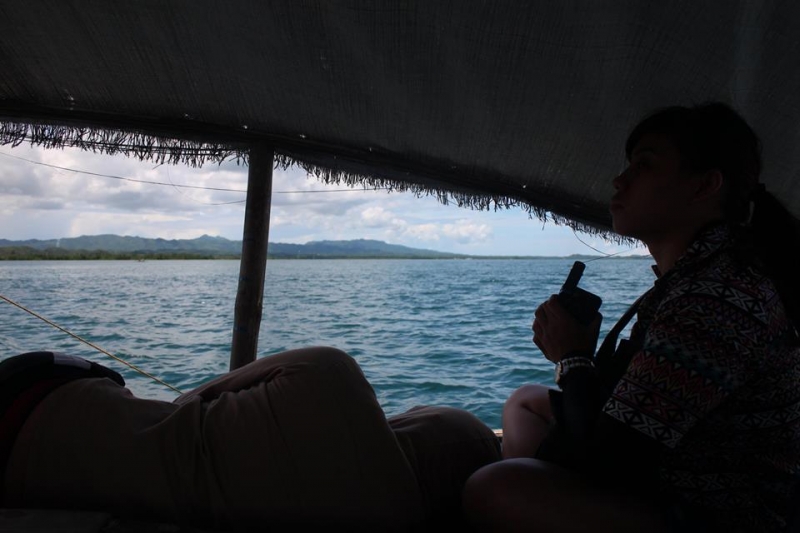 We were too tired from our six-hour van journey from Samar that we took advantage of that peace and idleness to just rest. What seemed like a disaster turned out to be one of the unexpected and more beautiful highlights of the entire trip.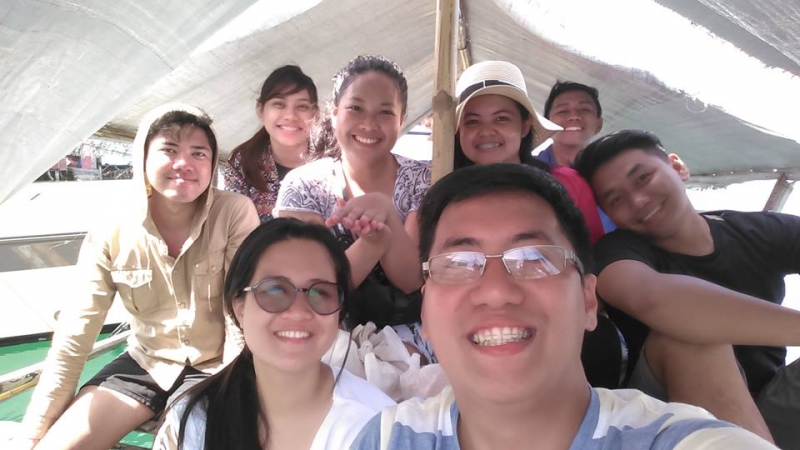 When we finally got help from a passing boat, we continued our ride to our destination – a couple of empty, slightly torn bungalows right on the waters beside the park.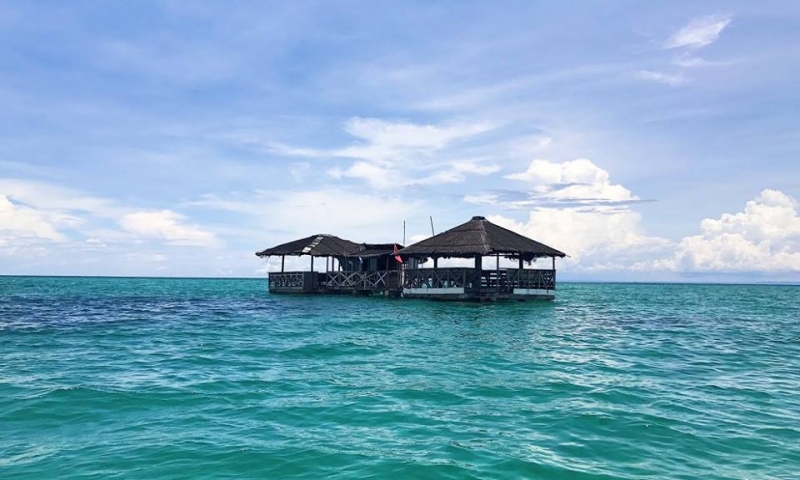 There were just the eight of us and a couple who also happened to visit them. It was another chance to sit and lay down while simply admiring the beauty around us. Clear blue waters, a faraway view of Palompon houses and mountains and the adjacent park. Although I've never been to the Maldives, I thought the pictures of the country, especially its over-water villas resembled our temporary resthouse. It was quiet and just the perfect ending to our five-day trip in this part of Visayas.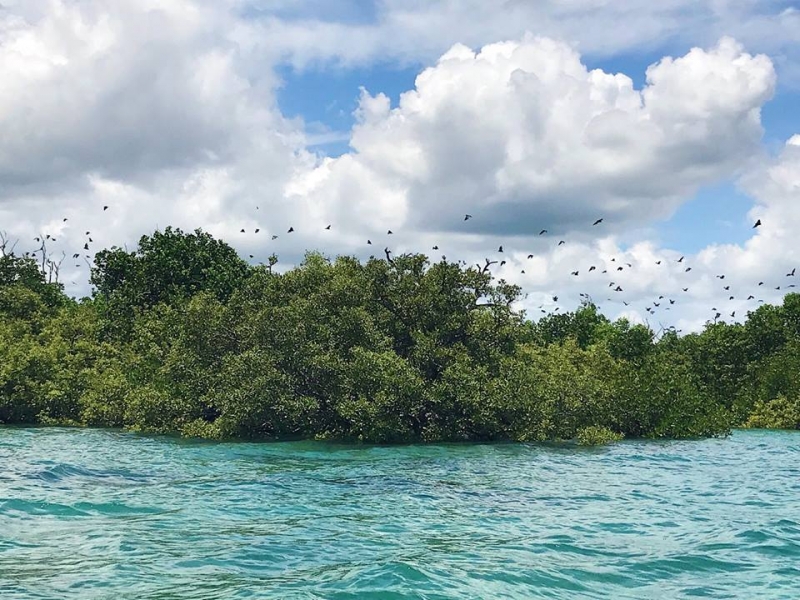 Before making our way back to the pier, our boatman took us around the entire marine park where we got an outstanding sight of a group of bats flying all at once. It was nothing I expected from our trip in this town, and the sighting may not have been that special elsewhere, it worked for us at this time. After about 15 minutes of sightseeing around the park, we headed back to the Palompon, had our heavy lunch at the tourism centre then took a couple of vans back to Tacloban for our flight.
Also read: 9 Island Destinations in Leyte to Get Your Beach Fix