Disclaimer: If you are not keen on reading about the subject as indicated in the title, please place your energy on reading our other travel stories and guides!
If only travelling could go smoothly for female travellers as it does for male travellers. But we all know that this isn't the case, not when the struggles of girls travelling on their period are way too real. 
Periods are a b*tch. Let's get that straight. And if you've come here to euphemise the monthly pains of a woman, we don't want to hear it. Any female traveller would know that periods, whether we know it's coming or not, bring several inconveniences with it. Oh, how we dread to get it while travelling!
We're constantly on the go, adjusting to different climates, trying to enjoy outdoor activities, all the while attempting to "think away the pain" and taking a second, third, and fourth look at our behinds. Travelling is absolutely the most troublesome time to get our monthly visitor! Guys don't understand and they never will. But to the ladies who are reading this, you're not alone. All of us have gone through period struggles on the road. Shall we talk about it?
When your flight dates fall on your red days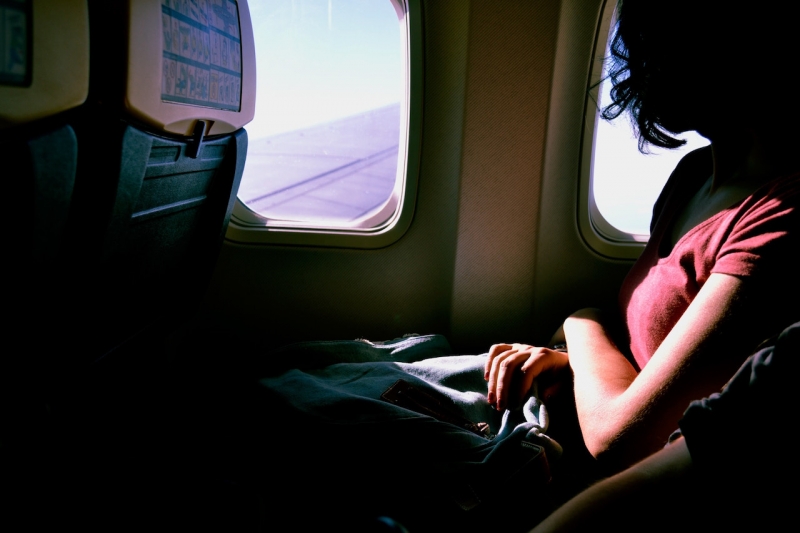 "Flying on your red days are the worst. I once had to fly from New York City back to Manila while on my period. The journey back home would take around 15 hours including layover (wala pa diyan traffic sa EDSA galing NAIA)! I remember packing several napkins and extra underwear in my carry-on. I knew that if I'd get stains, I would just feel icky the rest of the journey. Thankfully, I didn't, but I used up all the napkins and still felt uncomfortable trying to get some sleep in a semi-reclined chair in Economy Class while taking several bathroom breaks."
The only thing that can make a long-haul flight in Economy Class worse is having your period on the same day. The stuffiness and recycled air on the plane are uncomfortable enough, but the discomfort and pain of your monthly flow just make it even harder to keep fresh. It's safer to pack extra undies and as many napkins as you think you'll need in your carry-on, regardless if you're on a short or long-haul flight. 
I learned this the hard way when I wanted so bad to change my pants on a brief flight to Taiwan, but I didn't pack extra bottoms in my carry-on bag. You can imagine the relief I felt when I finally got my luggage and changed into a pair of stainless and fresh leggings as soon as I could. Packing another pair of bottoms could be extra weight for girls travelling on their period, but better safe than sorry!
Also read: 5 Beauty Tips You Should Incorporate In Your Travels
So your travel buddies want to go to the beach?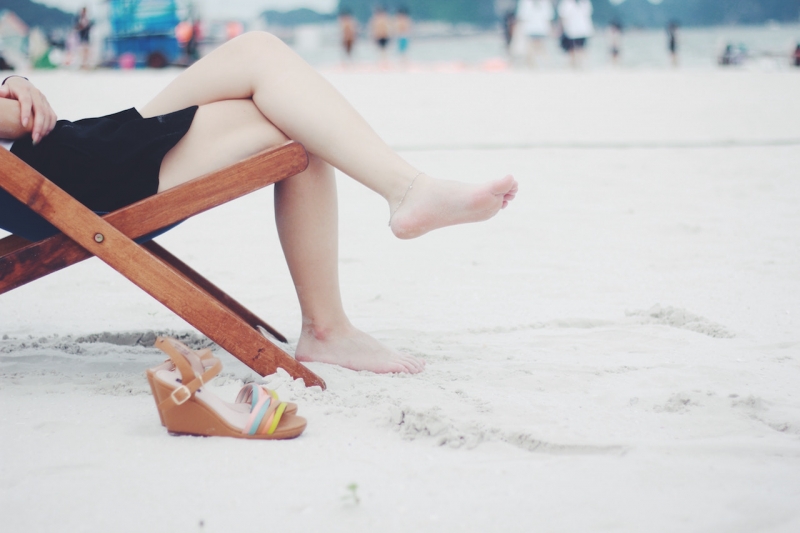 "In Baler, I ended up getting my period and I got dysmenorrhea (as always). So instead, I watched over my friends' belongings and wrote by the shore while they surfed. Sad."
Nothing spells killjoy than your monthly visitor ruining your #beachgoals. Not only will you feel limited in watersport activities, but you'll feel infinitely left out or jealous while watching your friends living their best life at the beach. It doesn't matter if you've taken painkillers to mitigate your dysmenorrhea. Given your condition, it's hard to feel as carefree as your friends!
Cramps alert!
Just when you start your walking tour, cramps hit you hard and you can't believe your rotten luck. But you don't want to miss out on the activity so you fight through the pain and try to enjoy your tour nonetheless. It doesn't get any better, so your travel buddies start to worry and ask if you're okay. "Can you can go any further?" 
You start to feel embarrassed for appearing weak and being somewhat of a burden, yet you insist you can go on. Finally, you're back at the hotel. But the cramp pains cloud most of your memory of the walking tour that you desperately tried to enjoy — bummer! 
Suddenly your immune system weakens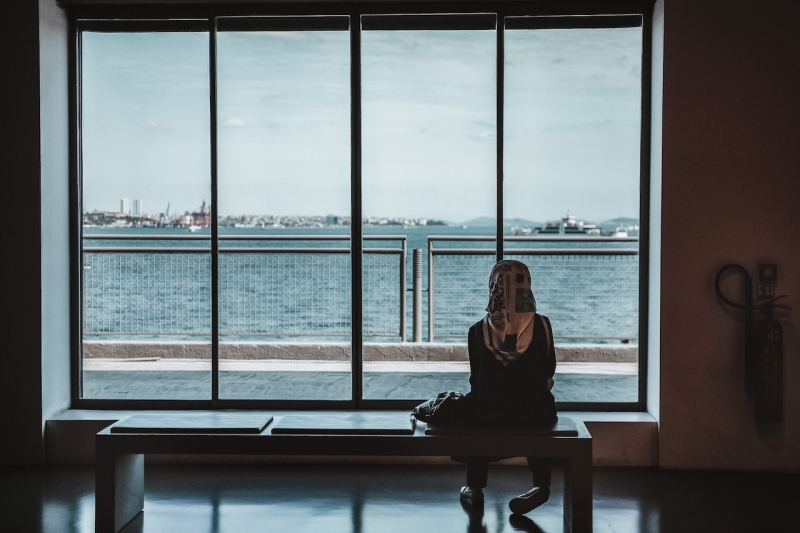 "My immune system shuts down when I have my period so I develop a cough and have frequent asthma attacks, aside from cramps."
This is like a nasty trick our bodies seem to play on us. When our period comes, our internal defences crumble and we become prone to other illnesses such as colds, coughs, and even the flu. Plenty of girls go through this ordeal regularly which consequently leads them to cancel their dates. I'd hate to be in their place once they'd have to cancel travel plans because of period-related sickness!
Unfortunately, you have to wait for the painkillers to kick in and stay in the hotel room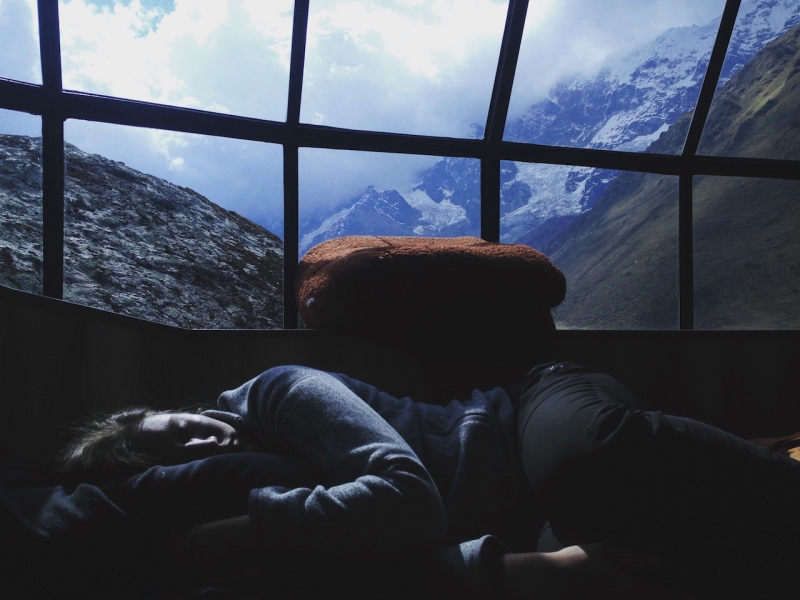 "This happened during a team-building with my college org. We were at a resort and we were having a sports fest (we call them Tribe Wars). There was one full day I had to sleep in the room, while everyone was having fun at the sports fest, because my dysmenorrhea was so bad I couldn't stand or sit straight."
Painkillers don't solve everything. More often than not, you actually have to wait a while before you feel its effects, especially when you're dealing with dysmenorrhea. Truth be told, I've had experiences when I barely felt the effects of Buscopan Venus at all. The dysmenorrhea was just too painful. When this happens, all you can do is get a warm compress, lie down, try to sleep it out, and pray that when you wake up, the dysmenorrhea has gone away so you can catch up with your friends. FOMO is real!
You're getting "hangry". Oh no…
Because everyone — and by everyone I mean family, friends, boyfriend, girlfriend, even your worst enemy — knows that when girls travelling on their period get hangry, all hell breaks loose. 
When your "moody evil twin" takes over…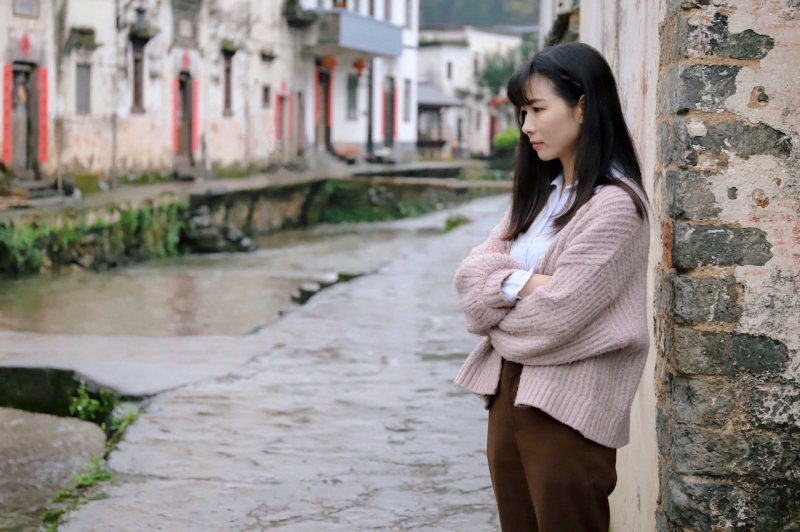 "Aside from the icky feeling, hassle rin for me yung period because it affects my emotional state. I get so irritable, bipolar, and hangry. Sometimes, medyo nahihirapan ako to control my mood swings, especially when travelling with a group kasi I have to adjust to people with varying interests and personalities."
Let's say you're not exactly "hangry". BUT you still can't stop the mood swings that come with PMS and your flow. It's even harder for girls travelling on their period because you have to interact with new people every day; not to mention, you might embarrassingly lose your temper when travelling with a group. Travelling on your period isn't only a test of patience, it literally feels like your evil moody twin takes over and refuses to go away until it has done some significant damage. Yikes!
Surprise, surprise, you're irregular…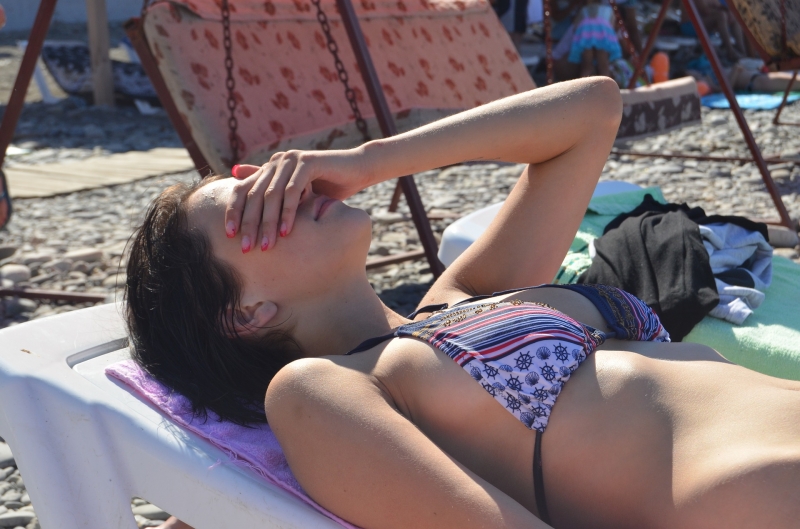 "I once stole sanitary napkins from the plane because my period super randomly came. 'Stole', AKA hoarded a whole bunch. I went to the bathroom several times and stuffed some pads in my pockets each time."
If you're unfortunately one of the female travellers who have irregular cycles, then the inconveniences of your period are raised to the second power. You can't depend on a period calendar to know when it's going to come, and sometimes you're caught off guard with no sanitary napkins or tampons on hand. What's more, you think about how your period might affect your travel plans.
Will you be able to take those bikini photos you've been dreaming about? Are you still going to push through with your weekend hike? Maybe you should back out of camping! So many concerns start to run through your already stressed-out brain all because of your red days!
SOS! Where's the nearest place I can buy napkins and tampons?!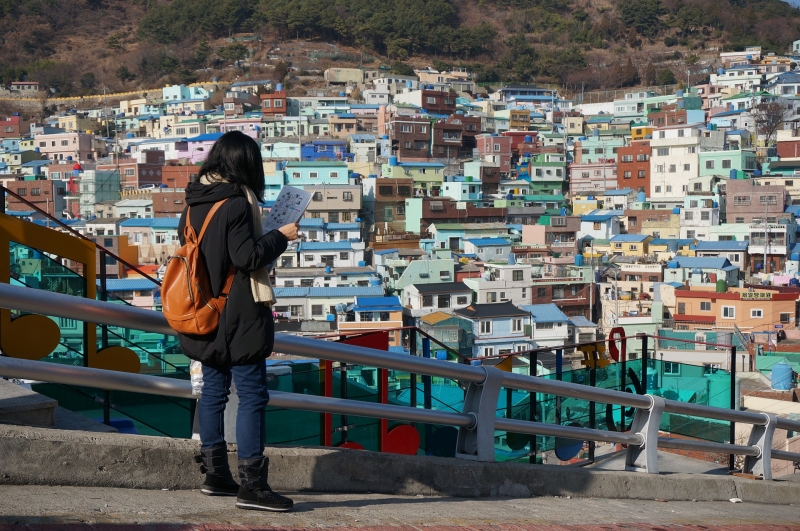 "I got my period on a beach trip and didn't have tampons. I had to go around the mall trying to find one and it was so hard because here in the Philippines, it's still a bit uncommon. Some people don't even know what tampons are! I was forced to buy a box of 30 or so."
When you actually are caught off guard, you have to scramble to find the nearest place to purchase pads or tampons. Problem is, what if you're in the middle of a tour that doesn't have a convenience store in sight? When worse comes to worst, you'll have to muster the courage and ask a fellow female stranger if she can spare you one. Then you have to face the next problem…
Where's the comfort room?!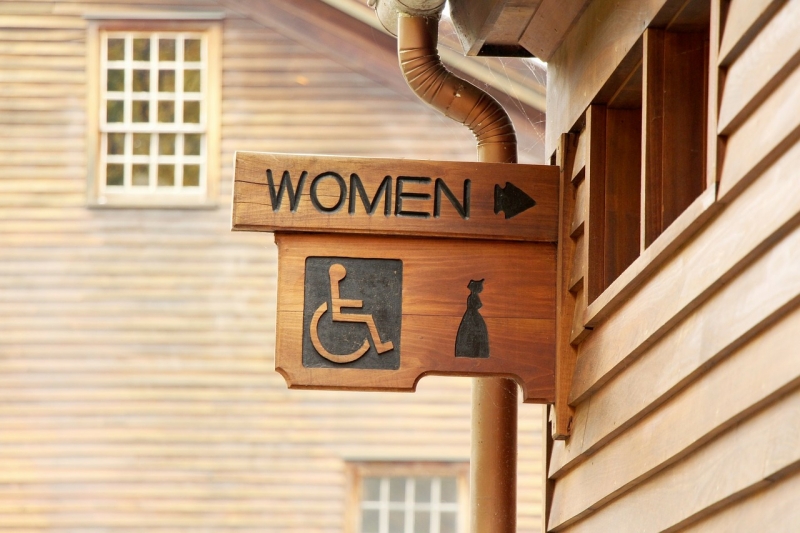 "Since I use a menstrual cup, it's super hassling to go on road trips kasi ang papangit ng comfort rooms sa gas stations. Although I have a portable bidet, kadiri pa rin to rinse sa dirty CR!"
Luck is truly not on your side on the days when you can't find a decent comfort room. Imagine having a whole day of touring ahead of you. Your period hasn't been very forgiving in terms of flow and pain, and your only wish now is to find a clean CR where you won't feel icky while changing your napkin, tampon, or rinsing your menstrual cup.
Alas, you chance upon untidy CRs wherever you go. Maybe you're even lucky to have found one at all in the middle of your day tour. Now the question is, do you tolerate the smelly and dirty CR or take a risk and wait for the next stop?
When you can't find a place to sit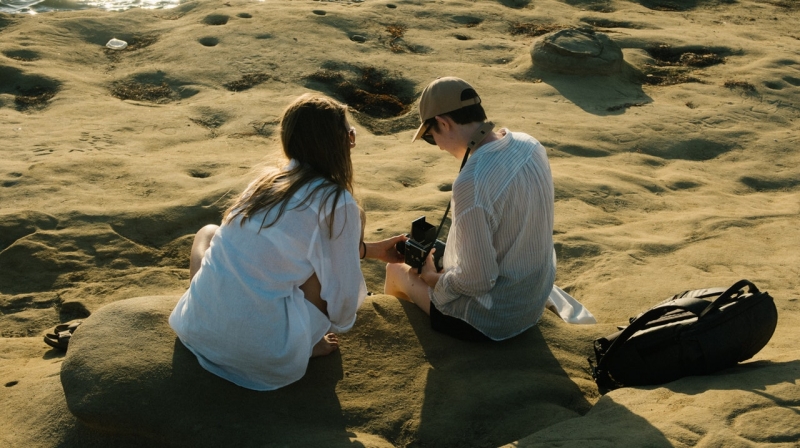 I don't know about you, but it always seems like the whole world suddenly becomes devoid of places to sit whenever I'm travelling on my period. Heck, I already get annoyed when malls and museums don't have enough chairs and benches for people to sit on. If only the architects and interior designers of this world considered women on their periods while creating their spaces. The world would be a much better place! 
And you faint…
Out of period pain and exhaustion, you've finally fainted. Though this occurs to a select few, it's still the scariest thing that could happen to girls travelling on their period. You better thank your lucky stars if you have a travel buddy with you when this happens. Otherwise, you'll be forced to rely on the kindness of strangers on good days, but you'll be at the mercy of cranky strangers on bad days. Either way, fainting while travelling is a lose-lose scenario and we want to avoid that at all costs. So, if you're not feeling well anymore, don't force it. Just stay in your hotel and rest it out. Who knows what else could happen to you if you faint so far away from home!
Also read: 4 Reasons Why Women Should Experience Travelling Solo
Oh dear, going through all these struggles one by one and hearing my friends share their experiences almost gave me a headache. But it's always comforting to know that girls travelling on their period share similar struggles. There's no shame in experiencing these "monthly challenges". In fact, it's admirable how women are still resolved to travel the world one day at a time, even on their red days. I hope this article inspired you to do the same, hugots and hardships aside!