No matter how many times I go back to this island paradise, I never seem to run out of things to do in Boracay. Put together, the total number of summers and New Years' celebrations I've spent there would probably amount to more than half the years of my life. And yet every time I go back there, it seems I just fall in love with it even more.
Despite it being named one of the world's best islands time and time again, I don't think it could ever be overrated. So, book your flights and find the best accommodations — it's time to head there and tick off everything on this list of things to do in Boracay!
Also read: 12 Airbnb Rentals in Boracay for Under ₱50,000 Per Month
Unmissable things to do in Boracay
1. Kick back and relax on the famous White Beach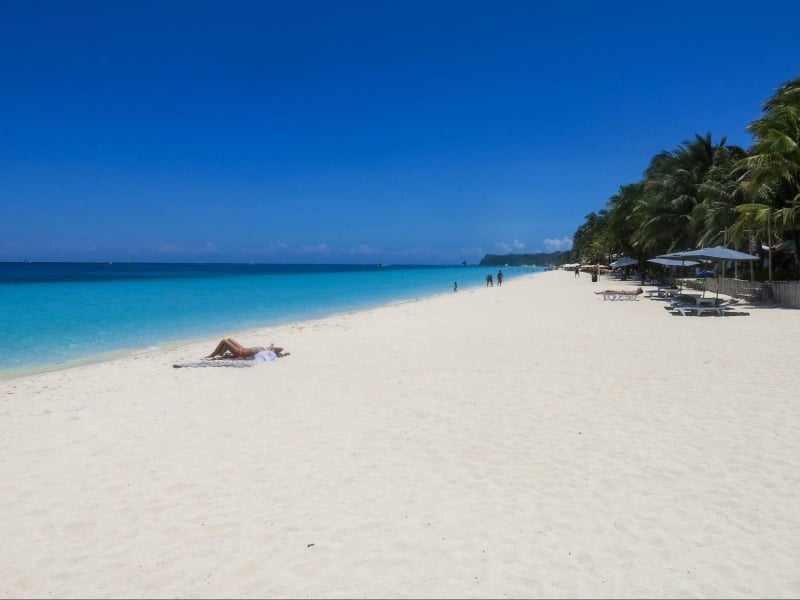 It's a no-brainer, of course: Relaxing on Boracay's world-famous White Beach has to be at the top of this list of things to do on the island. Looking back, I'm pretty sure it's the very first beach I've ever set foot on — and to this day, I haven't found a single beach that could match Boracay and its powdery white sand. Grab a mat and soak up some rays, build a sandcastle, or go on a barefoot walk along the shore. After spending a day on this white sand beach, you'll never want to look back!
2. Take your pick of thrilling water sports and activities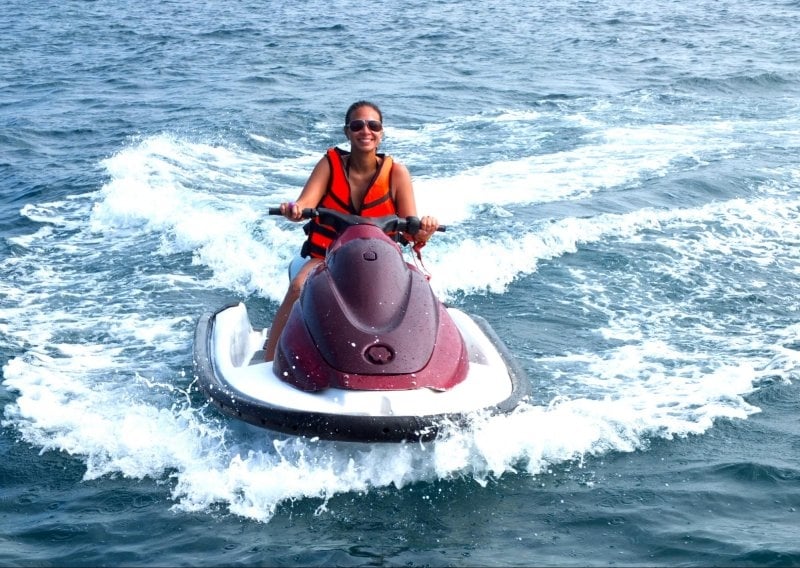 When you're a first-time visitor, sampling the island's wide array of water sports and activities is a must! Those who love getting their adrenaline pumping can rent their own jet skis and go on an exhilarating ride around Boracay's clear blue waters. Another thrilling option? Go on a banana boat ride with your friends or family. There's nothing like the high you'll get from this ride, which goes from slow to screamingly fast in just a matter of seconds!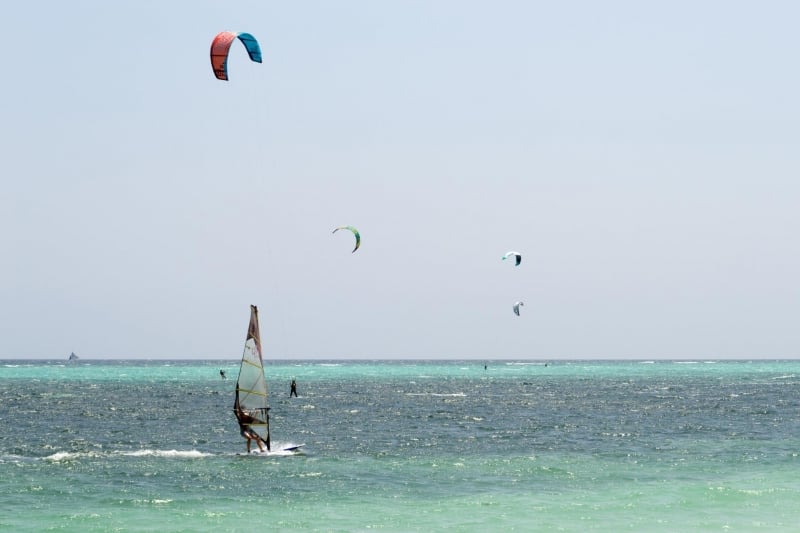 If you're looking for a more relaxed activity, options are aplenty as well. You can discover Boracay's underwater by scuba diving, snorkelling, or even helmet diving. You can also head to Bulabog Beach, which is a popular spot for windsurfing and kitesurfing!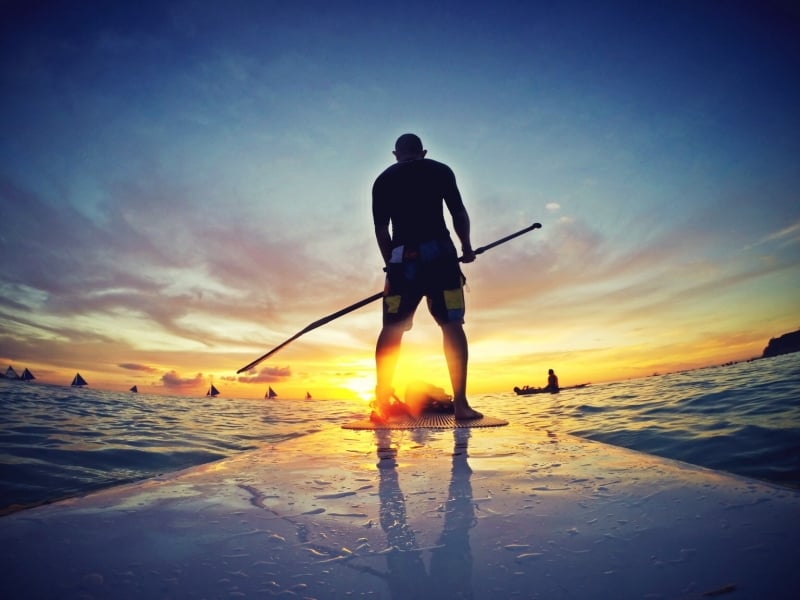 Paddleboarding is another fun activity you might want to try. Along White Beach, it won't be difficult to find a board available for rent. You can ask your hotel concierge to help you, or you can get in touch with a tour company yourself — they often have representatives ready to assist you all over the beach. It's a fun way to test your balance or bond with loved ones, and a whole new way to enjoy views of the island!
3. Dare to jump off a cliff at Ariel's Point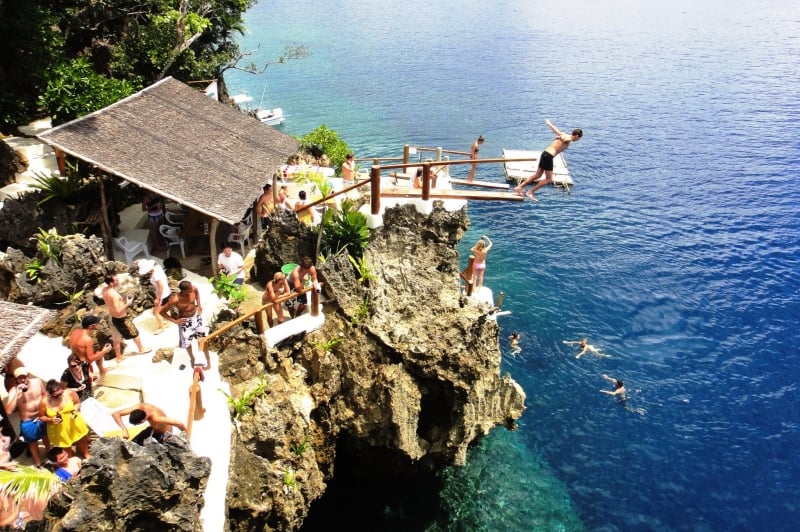 A 45-minute ride from Boracay Island, Ariel's Point is an unspoilt eco-adventure paradise — it's even recognised as one of the world's best cliff diving destinations! Apart from cliff diving, Ariel's Point also offers other activities such as kayaking, paddleboarding, and snorkelling. A day tour package gets you a boat cruise, BBQ buffet lunch, unlimited drinks (remember to drink responsibly!), and island activities — plus a whole new set of friends!
4. Grab a tail and become a mermaid for the day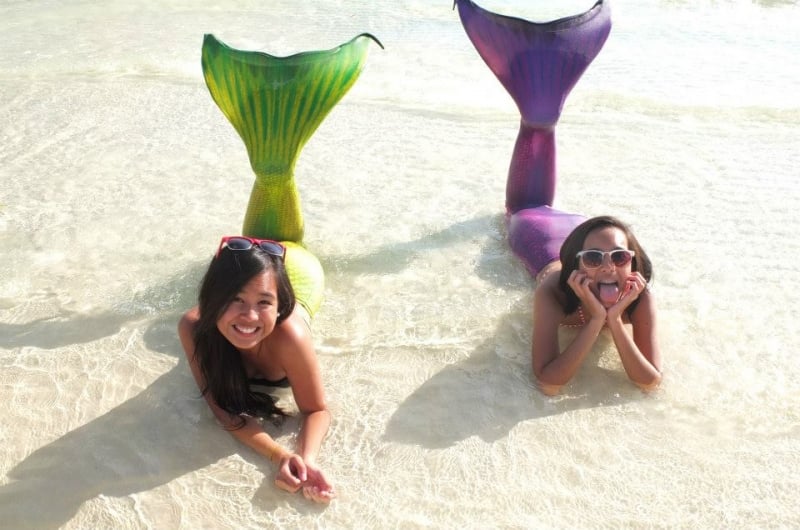 It's time to make your childhood dreams come true! Thanks to the Philippine Mermaid Swimming Academy — which was actually established in Boracay — you can become a mermaid (or merman!) for the day.
So, why not rent a tail and take advantage of this photo op-worthy experience? If you'd like to, you can even sign up for a mermaid swimming lesson. And believe me — swimming with a mermaid tail is no joke!
5. Go parasailing and get a bird's-eye view of Boracay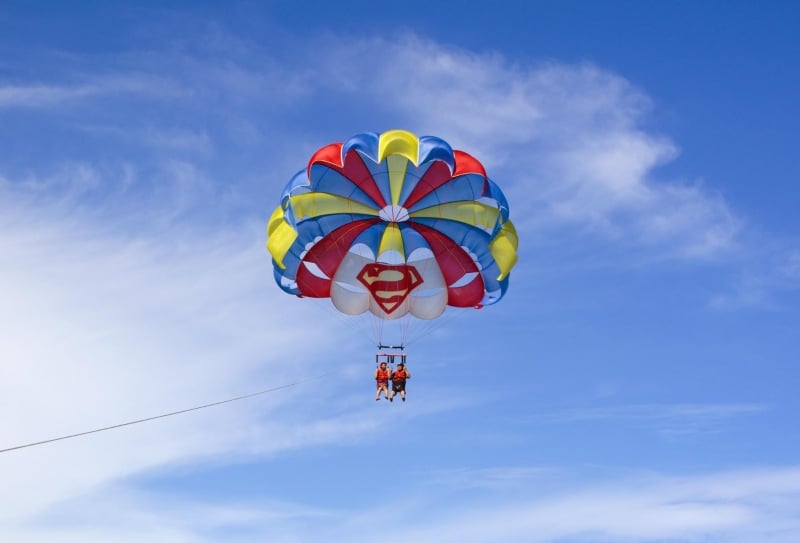 How about getting a bird's-eye view of Boracay? Hopefully, you aren't afraid of heights like I am! But if you are, I still recommend that you try it out — the view is worth it! You're usually given around 30 minutes to stay up in the air, but feel free to have them bring you back down when you're satisfied. (I could only handle it for about 15 minutes!)
6. Explore Boracay's islands and beaches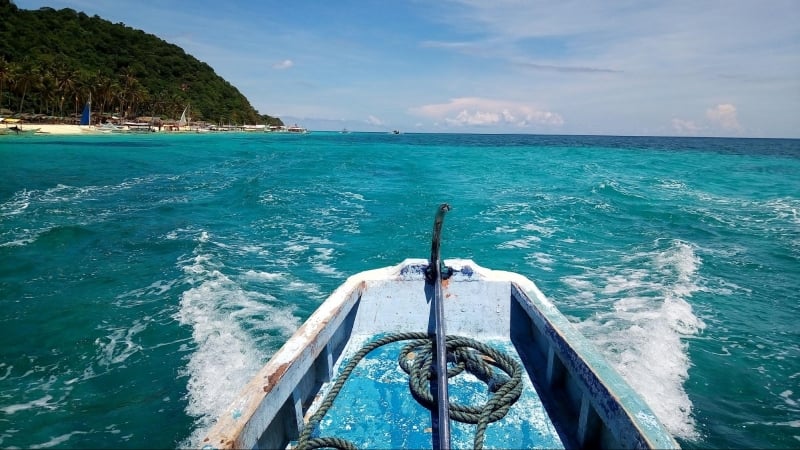 When we talk about Boracay, we're most often talking about White Beach. But did you know that there are 17 different beaches around Boracay island? While you may not be able to hit every single one of them on one trip, joining an island hopping tour will help you tick a few off your list. Their routes often take you to Magic Island, Crocodile Island, and Puka Beach.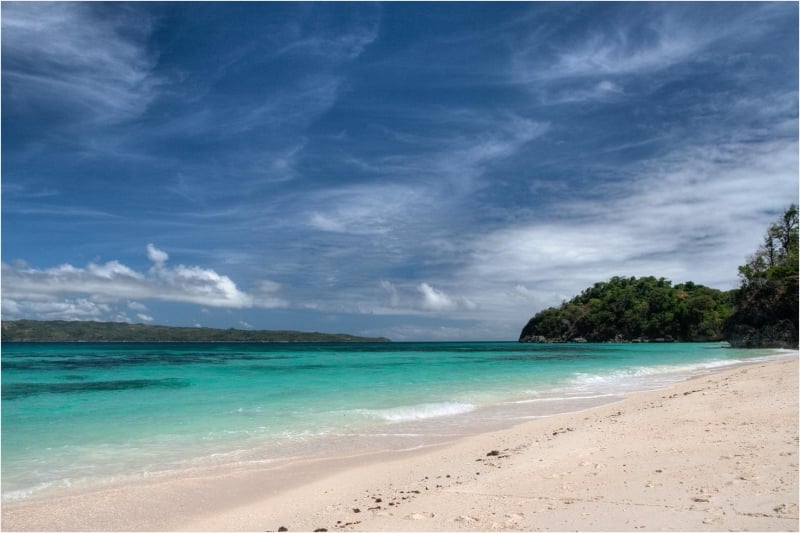 Should you prefer to do so, you can even go beach-hopping on your own. Hire a boat, van, or tricycle and make a day trip out of it! Besides those mentioned above, Bulabog Beach, Ilig-iligan Beach, Diniwid Beach, and Tambisaan Beach are just some spots you might want to check out.
7. Enjoy panoramic views of the island from Mt. Luho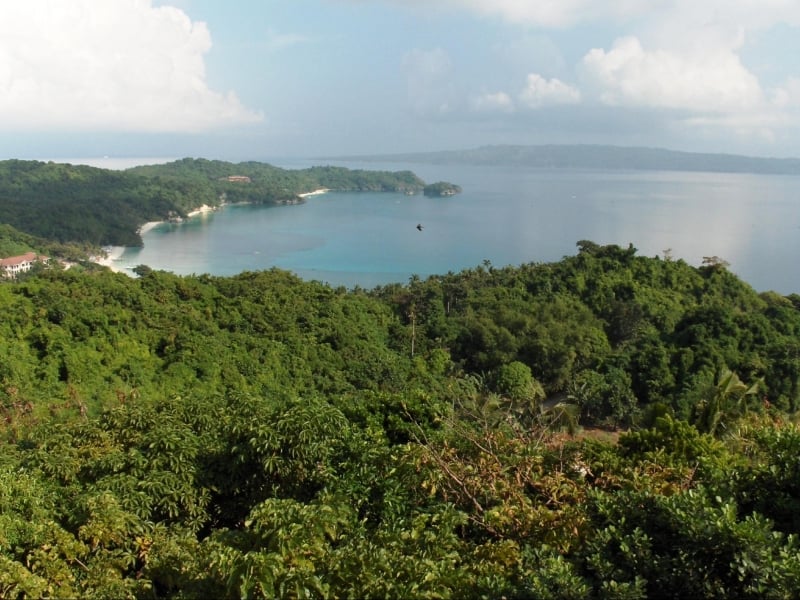 Love a good climb? You may want to hike up Mt. Luho! It's Boracay's highest peak, and its viewing deck will give you 360-degree views of the island. The climb is beginner-friendly, but if you feel you aren't in tip-top shape, you have other options to choose from. You can either hire a van or a tricycle, and ride up to the viewpoint! Whichever way you decide to get up there, you're guaranteed to witness views that will take your breath away.
8. Embark on an unforgettable sunset sailing trip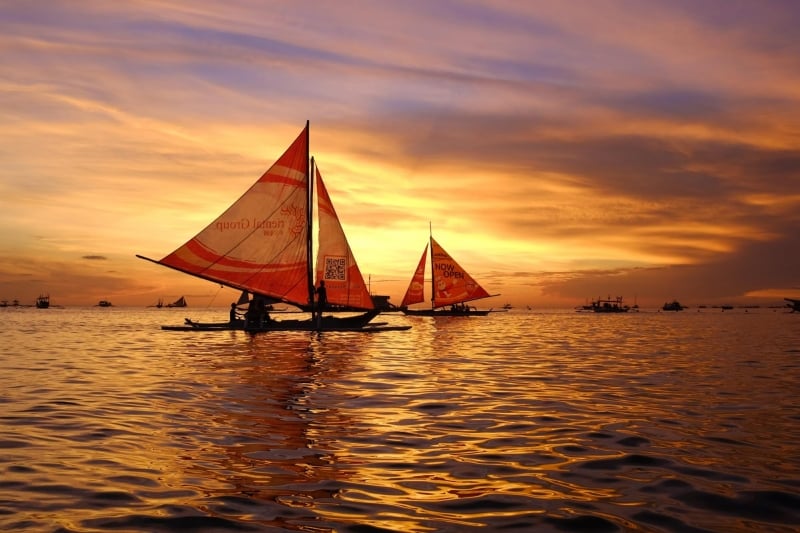 Paraw boats are local sailboats, and they're a top favourite way to enjoy a view of the island and its crystal clear waters. A boat ride usually lasts around an hour to an hour and a half. You stop in the middle of the sea and get to swim, or go snorkelling! When going Paraw sailing, we recommend you book a ride at sunset!
Things to do in Boracay during the off-peak season
9. Have your fill of Boracay's many culinary delights
Let it be said that Boracay is no place for dieting or cutting down on calories — there's just too much amazing food waiting to be devoured! Eating is, without a doubt, my favourite thing to do in Boracay. Left and right, you'll find stalls and restaurants offering mouth-watering dishes — some of which you won't be able to find anywhere else.
Four-cheese pizza and oyster sisig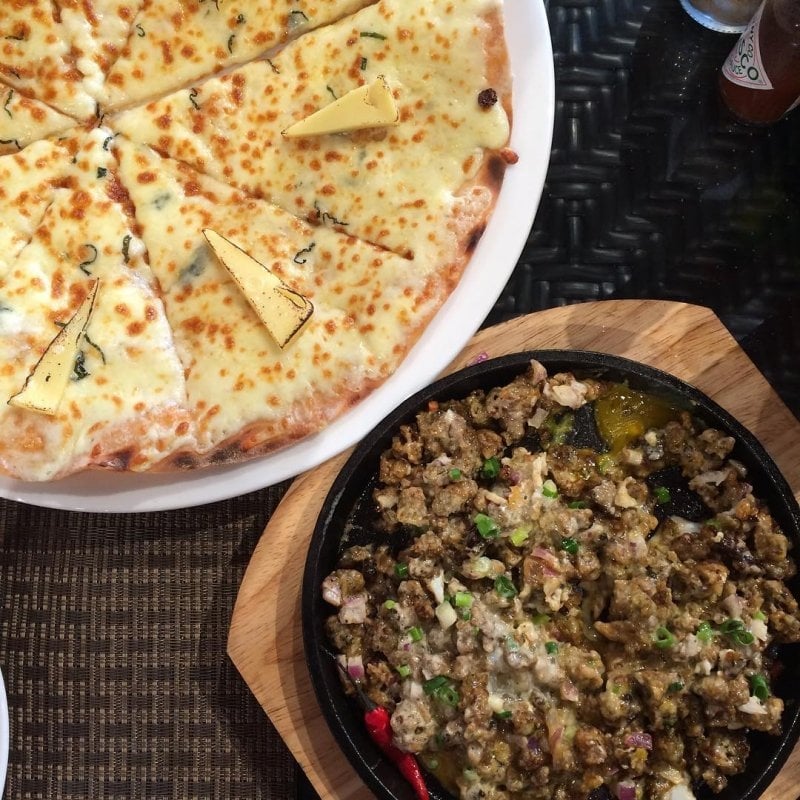 Head to Two Seasons Boracay Resort and make sure to order their most popular menu items: their four-cheese pizza and oyster sisig (oyster cooked in calamansi, onions, and chili peppers, and served on a sizzling plate). Trust me — you'll be coming back for seconds! Plus, if you happen to be feeling a little more adventurous, you might even be interested in sampling their crocodile meat dishes. I hear it tastes like chicken — just as exotic dishes are often said to!
Chori burger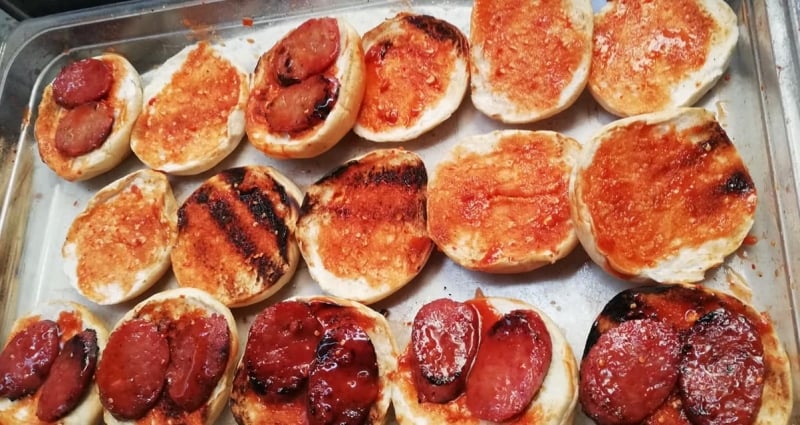 Who knew such a simple snack could be so good? Available at local barbecue stands, Chori (chorizo) burgers are a Boracay staple — they're tasty, won't break the bank, and can't be found anywhere else. (Others have tried to replicate this recipe, but no one has quite gotten it perfectly!)
For the best of the best, look for Merly's BBQ. Having served Boracay locals and tourists since 1988, this long-standing establishment is home to the original chori burger. They offer chori burgers in three different flavours: plain, sweet, or spicy. You can also try out their longga (longganisa) burgers and other local street food favourites like chicken and pork isaw (grilled intestines)!
Calamansi muffins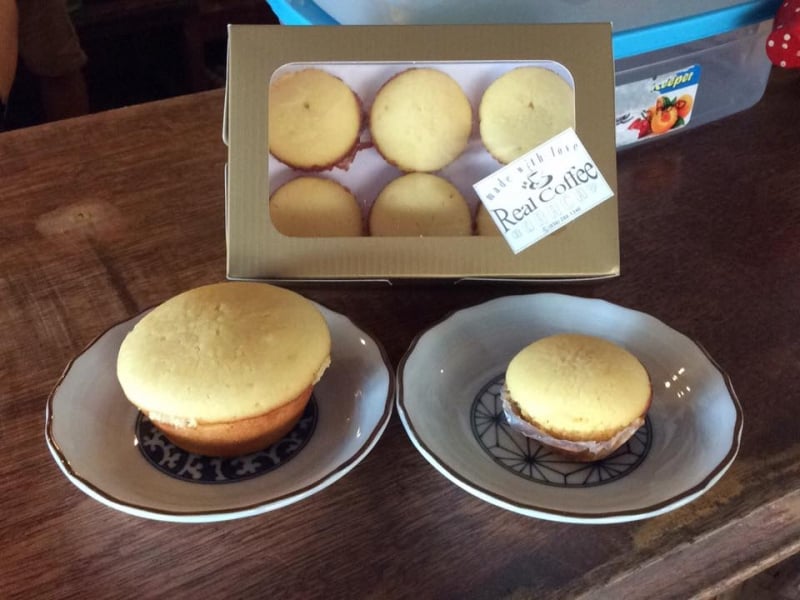 Great for breakfast, dessert, or an afternoon snack, calamansi muffins are another must-try for those visiting Boracay. These sweet treats can be found at Real Coffee & Tea, a local coffee shop that's been around since 1996. Because of its most popular product, it's actually known as 'Home of the Calamansi Muffins'. During peak season, you'll have to head there early to beat the long lines — not just for tables, but for boxes of their sought-after muffins!
Fresh fruit shakes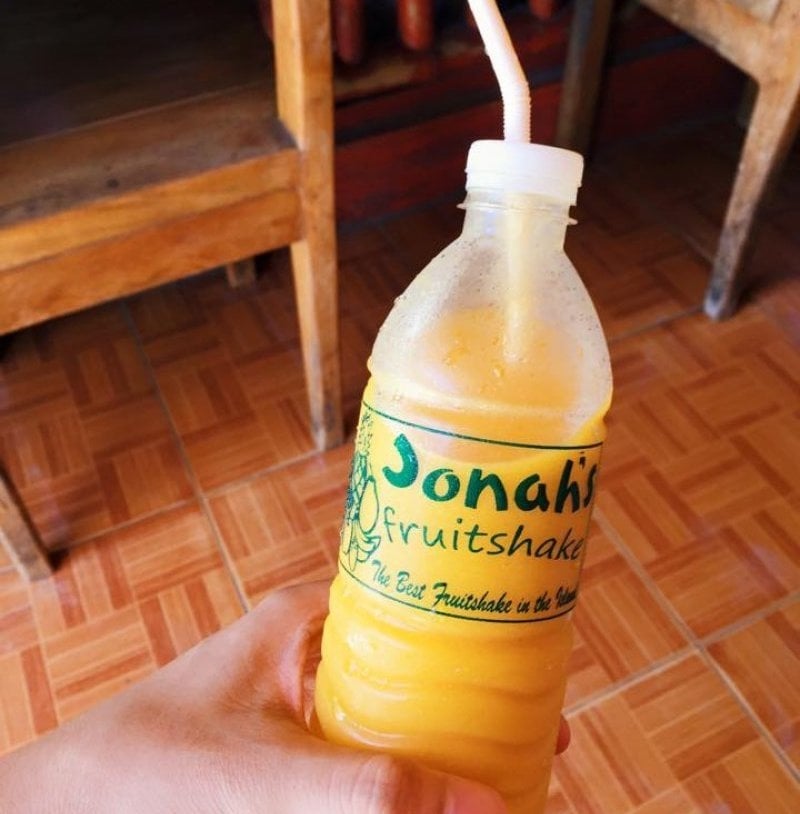 You might be wondering: What's so special about this particular fruit shake stand? They serve fresh fruit shakes almost anywhere in Boracay, after all. But if you ask around, you'll get the same answer: Jonah's Fruit Shake & Snack Bar serves the best fresh fruit shakes on the island. Even for returning visitors, a trip to Boracay is never complete without a shake from Jonah's! Their best-selling flavours include mango, avocado, strawberry, melon, papaya, and pineapple.
Also read: Where to Eat in Boracay: 20 Restaurants You Shouldn't Miss
10. Treat yourself to the best happy hour deals on the island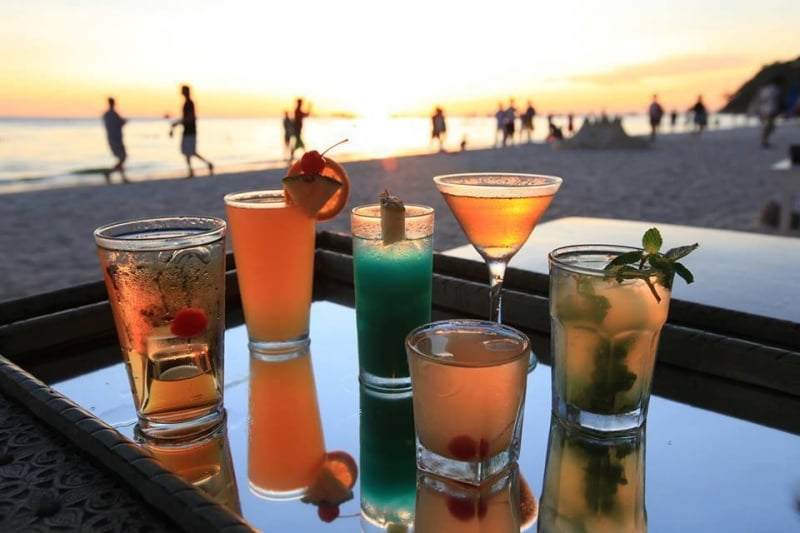 You'll find a great happy hour deal almost anywhere on the island, so why not treat yourself to a cocktail or two? If you'd like to have your drinks while taking in stunning views, you can't go wrong with any of the beachfront hotels and restaurants along White Beach. Kasbah, in particular, is a Moroccan restaurant known to serve the best mojitos — and some of the most gorgeous sunset views — in Boracay!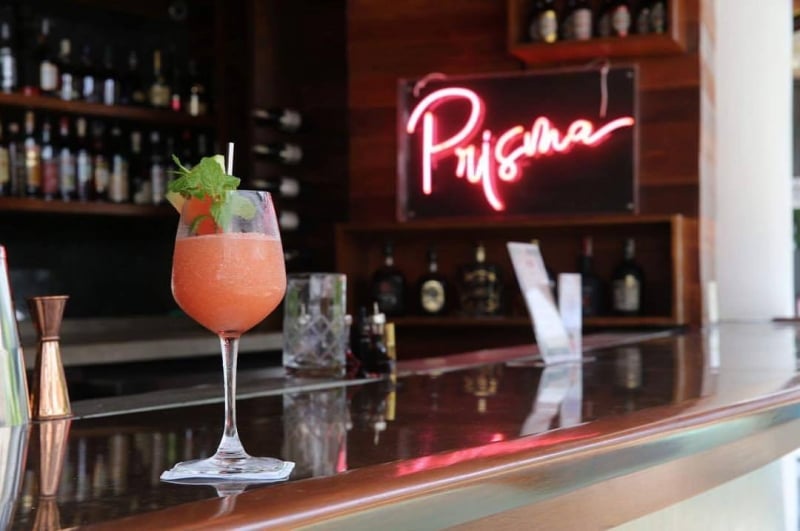 If you're more into fruity cocktails, Prisma might be a good choice for you. This trendy, tropical-themed bar is most popular for their watermelon frosé (frozen rosé). Come by on Frosé Fridays and get their best-selling cocktail at just S$3.95! This bar gets plus points if you love Instagrammable interiors, too!
11. Enjoy Boracay's exciting nightlife
Since Boracay reopened after its six-month rehabilitation, beachfront parties are no longer a thing. But that doesn't mean you won't find any nightlife on the island — you just might have to try a little harder to find it! If you don't mind the crowds, Epic is one of the most popular nightclubs around Boracay. It's just the place to grab drinks, dance to good music, and make new friends!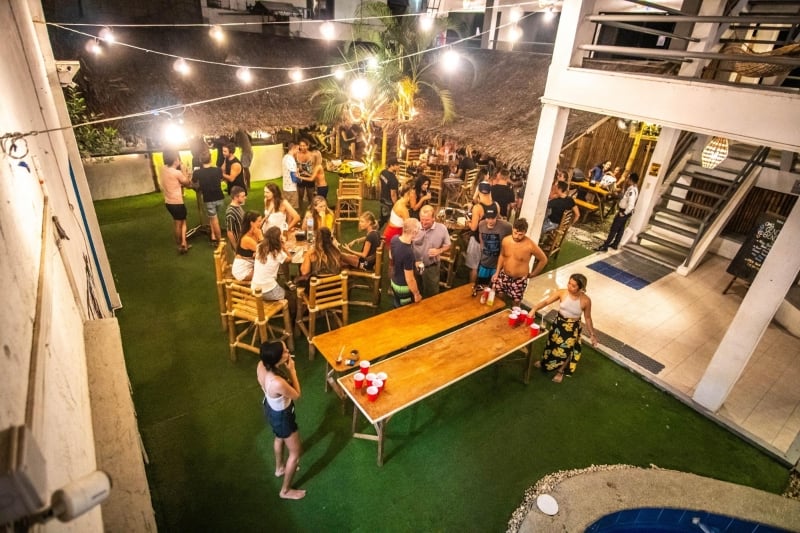 Mad Monkey Hostel is also known for hosting some of the exciting parties around Boracay. From their famous Booze Cruise to their pool parties, beer tournaments, and reggae nights, these events will definitely be among the highlights of your visit!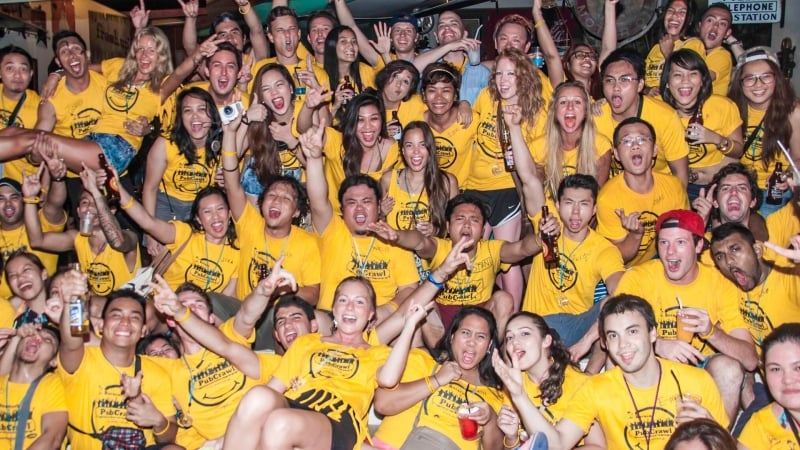 Don't have enough time to hit all of Boracay's bars and beach clubs on your own? Sign up for a spot on the famous Boracay PubCrawl, you're guaranteed to experience the best of the island's nightlife scene. It's your chance to experience Boracay's most happening places, enjoy free shooters, and meet people from all over the world!
Also read: Boracay During COVID-19: This Aklanon Shows Us What It Looks Like
12. Find your bliss at one of the island's popular spas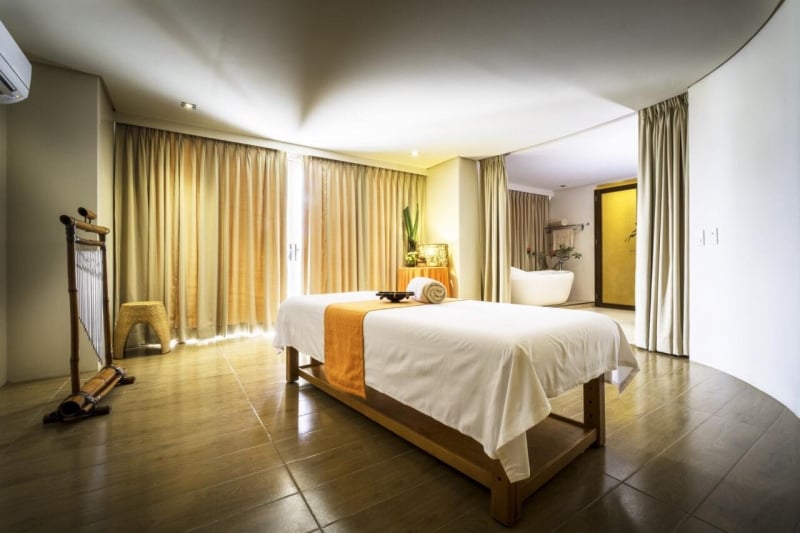 You're on vacation — how could you not take a luxurious trip to the spa? It'll be extra hard to resist, especially given that Boracay is studded with so many of them! The Terra Wellness Spa is a personal favourite, while the Mandala Spa and Chi the Spa are also among the top-rated spas on the island. Take your pick of the many treatments they have on offer, and prepare to have one of the most blissful massages you'll ever experience!
13. Get a henna tattoo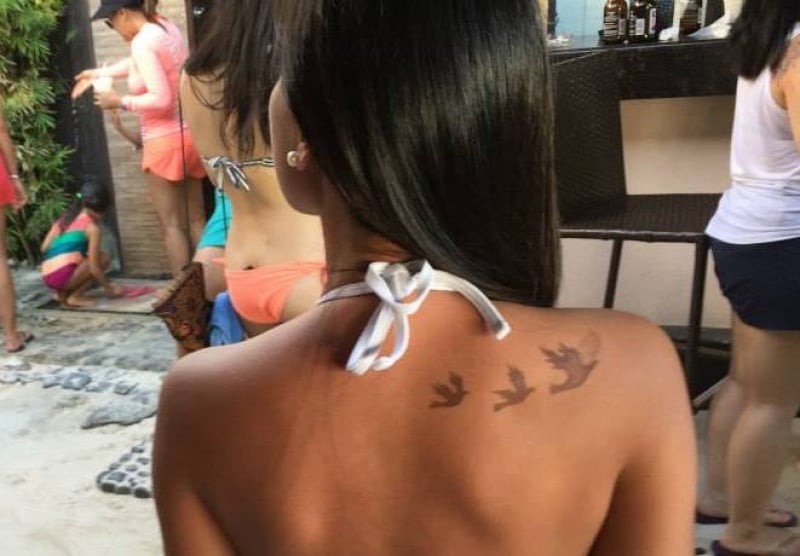 As you walk around Boracay, you might notice a lot of people sporting tattoos. Chances are, most of them are actually henna tattoos. They're great practice for the real deal, or just cool "accessories" to flaunt when you're in your beach wear! Just ask around, and any local will be able to point your way to one of the talented henna tattoo artists around the island. You can trust them to bring almost any of your most interesting tattoo ideas to life!
14. Shop for souvenirs at D'Mall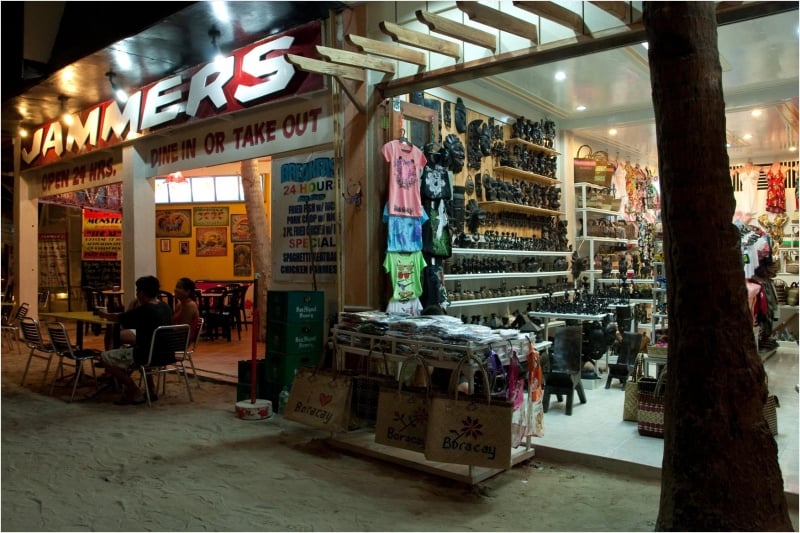 If you can never head back home without any keepsakes from your trips, D'Mall is your best bet for souvenir shopping. Recognised as Boracay's central area, this establishment is lined with stalls and little boutiques selling almost anything under the sun!
Here, you can stock up on trinkets like magnets, postcards, keychains, t-shirts, and other Boracay-themed memorabilia. For any last-minute emergencies, you can even find beach essentials like swimsuits, beach bags, sunglasses, and sunscreen!
15. Witness Boracay's unbeatable sunrises and sunsets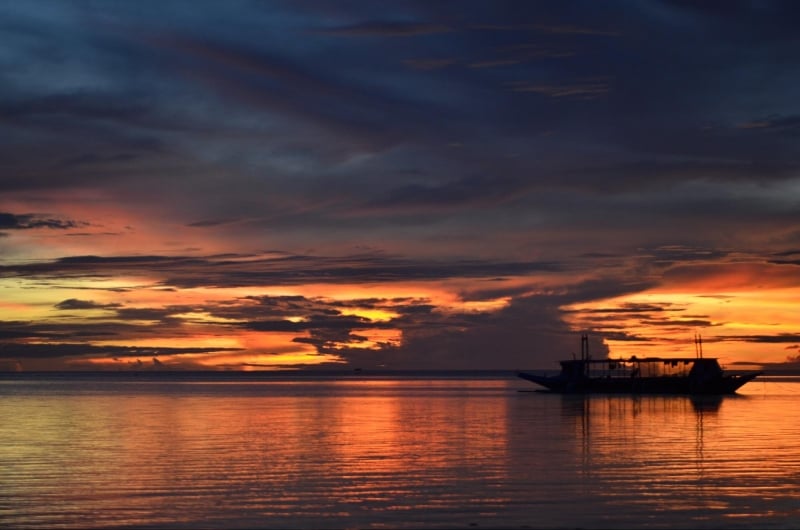 Get up extra early or stay up after a late night out — I promise it'll be worth it. Head to Bulabog Beach, which is known to be the best place to watch the Boracay sunrise. Once you get there, prepare to witness one of the most mesmerising sights you'll ever see — it'll definitely be one of your most unforgettable Boracay experiences.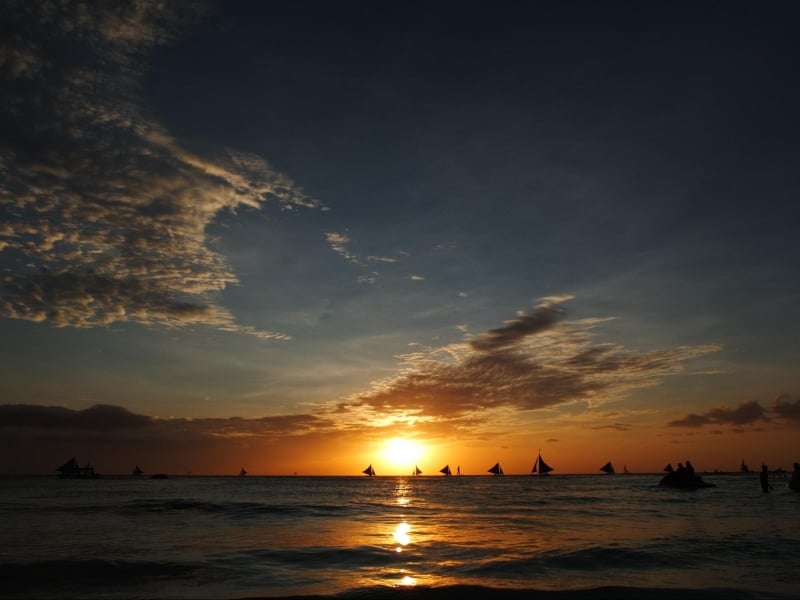 Once the sun starts to go down, it's time to stop what you're doing and head to White Beach. Whenever I'm in Boracay, golden hour is my favourite time of day — the sun isn't burning hot, and it's absolutely relaxing to just grab a beach mat, lay down on the sand, and wait for the sun to set. I promise there isn't anything quite like a Boracay sunset — it's one of those moments you'll want to capture on camera and remember for years to come.
16. Experience a Boracay coffee crawl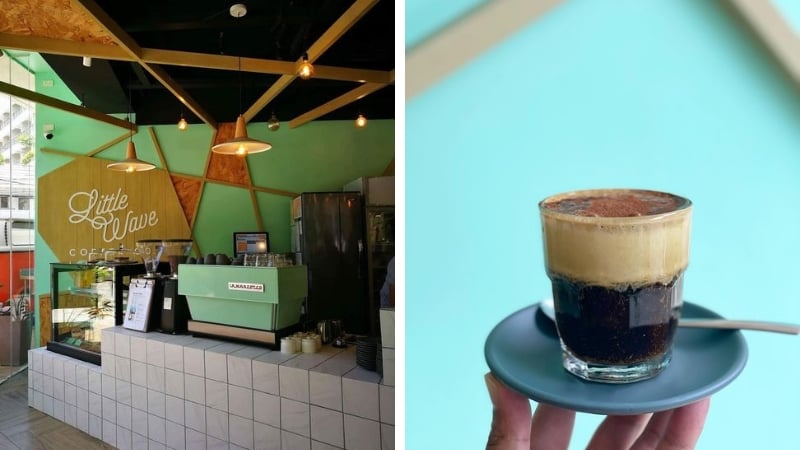 You could never go wrong with a cuppa no matter where you are! With Boracay being frequented by tourists and travellers of all sorts, trendy cafes and quirky bars are bound to pick up lots of popularity. Surely, you'll want to grab a quick drink or meal before venturing out into the island. Sip on speciality coffee, munch on yummy treats, or opt for a filling meal to kickstart your jam-packed day. Cheers to that! 
Also read: Coffee Culture in the Philippines & Where to Find the Best Brews
17. Check out the island's famous bat caves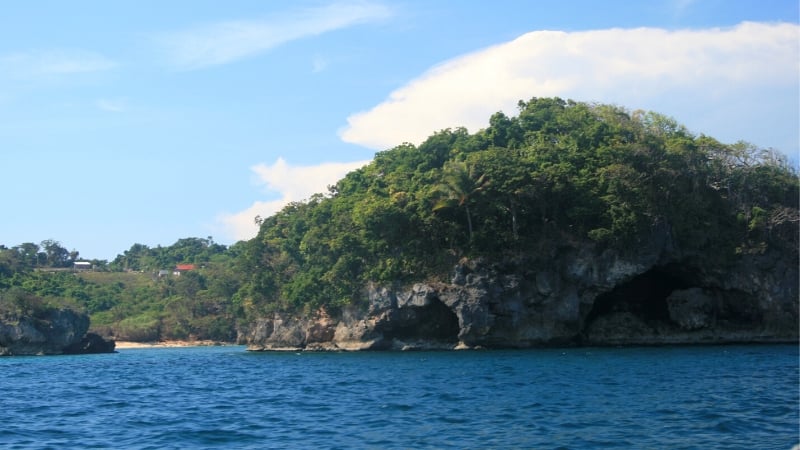 Explore other natural wonders apart from the island's refined beaches and crystal clear waters. Boracay is also home to bat caves, another unique tourist attraction, where fascinating stalactite and stalagmite formations reside. Witness giant fruit bats and flying foxes hang upside down during the day and fly into the night after sundown. Nothing beats a subtle wildlife adventure like this one! 
18. Go on an ATV adventure with friends and family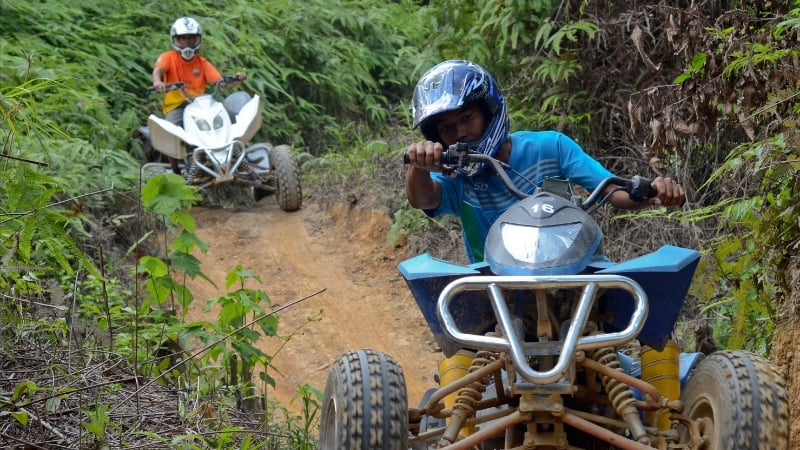 If you've never gone on an ATV or buggy cruise, then now's your chance. See Boracay's inland sights off the beaten track right at the heart of the island. Here, you'll get to see scenic landscapes and stunning overlooking views. Take the wheel and enjoy a one-of-a-kind ride with your friends and family. 
Most ATV tour packages come with a tour guide to help you navigate the vehicle and to escort you around the area. It's one of the best, safe, and most exciting activities in Boracay, that's for sure!
19. Enjoy cooler weather
People go to the beach for either of two things: to get some sun or to beat the heat. While you can't get some sun during the off-season, cooler weather certainly beats the heat! The heat can be intense in Boracay, especially during noon. Gloomy weather can ward off the scorching sun, letting you and your friends swim freely on its lovely beaches without worrying about sunburn. Besides, light rains while on the beach are underrated. So long as it's not torrential, anyway!
20. Fire some rounds in shooting ranges
While you can also do this during peak season, firing guns in one of Boracay's shooting ranges is still an option. Most shooting range owners in Boracay are meticulous when it comes to proper gun use and safety so if you haven't held a firearm in your life, they'll make sure to take extra care. Also, gun options are pretty wide! From M16s and Uzis to .22 revolvers and 9mm Berettas, Boracay's shooting ranges will happily lend you their guns to try out. But, please be responsible!
21. Explore the underrated parts of the island
Boracay has so many natural attractions that what you get from staying at the island's stations is only a fraction of what it really has to offer. With the absence of crowds, you and your friends can explore the island while having all of its secrets to yourselves! There are many hidden beaches, coves, and islands that you can go to which you can turn into a makeshift private paradise. Also, you won't have to worry about sunblock since clouds will block the sun!
Also read: The New Boracay: What to Expect When Returning to the Island Paradise
After accomplishing even a few of the things on this list of things to do in Boracay, trust that you'll keep coming back for more. Enjoy your trip!
---
Featured image credit: pixmike | Unsplash. This article was originally published on TripZilla.