Usually a jump-off point for the more infamous Siargao, Surigao City is most often seen as a mere pit stop to the tropical paradise. However, with a checklist of spots to see and things to do, you'll find that it has its own unique charm.  The best way to to get to know this quaint city is to get to know it from a local's point of view.
Surigao City is the capital city of Surigao del Norte, which is conveniently located in the southern part of the country. It's about 245km which is roughly 1.4% of CARAGA region. Since it's a small city, you can totally explore it in just a day.
Also read: 4 Days Surigao Itinerary: An Unforgettable Summer Adventure with Friends
Here are the top things you need to see and do if you're visiting Surigao City for the first time:
1. Giant Shoe in Luneta Park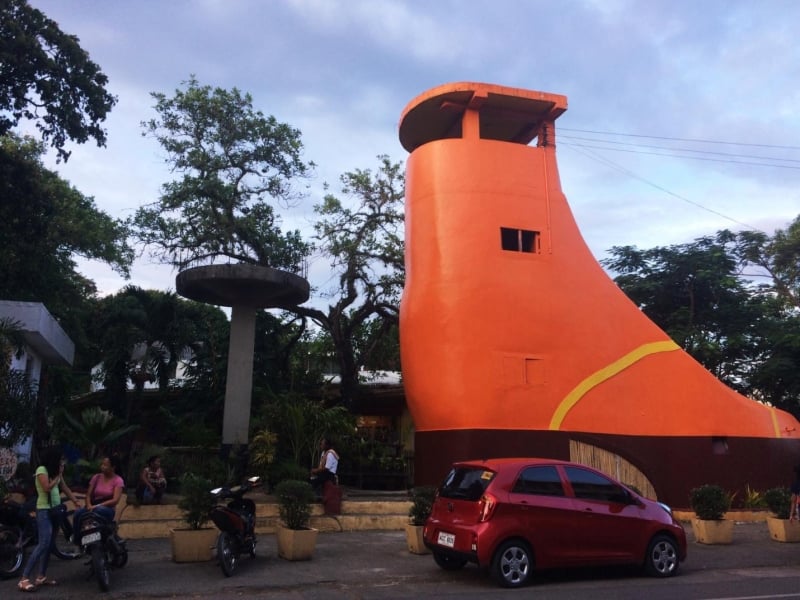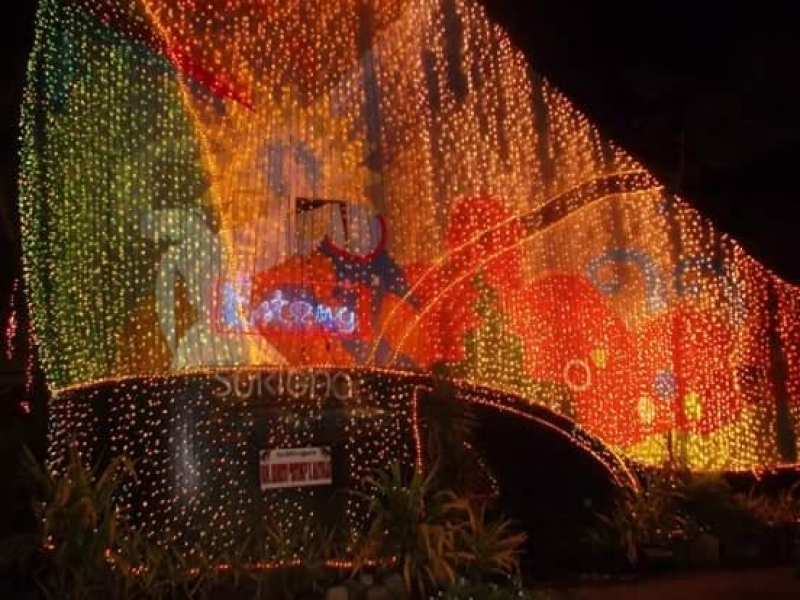 Stroll around Luneta Park and take a selfie with the Giant Shoe. During -BER months, the shoe is painted with different colourful flowers. At night, it is decked in sparkling lights and becomes a festive sight to see. It is a good reminder of the Philippines' long Christmas season.
2. San Nicolas de Tolentino Cathedral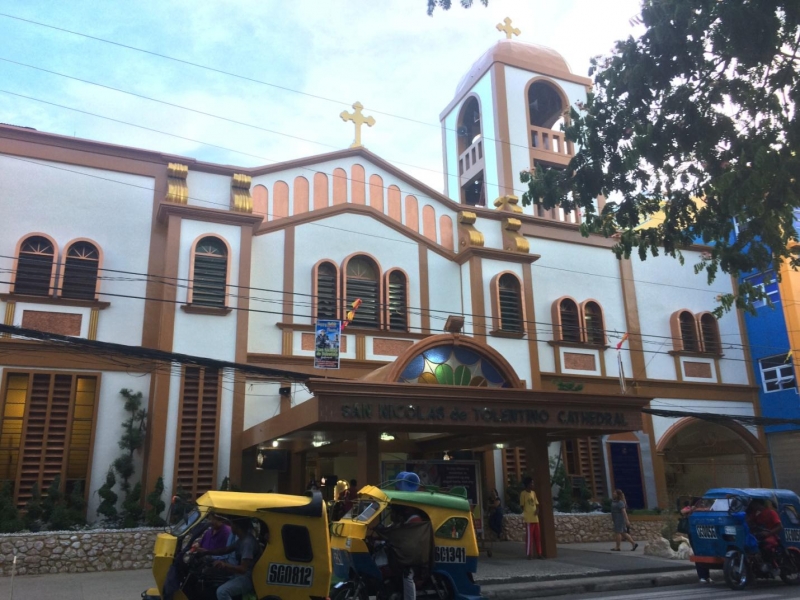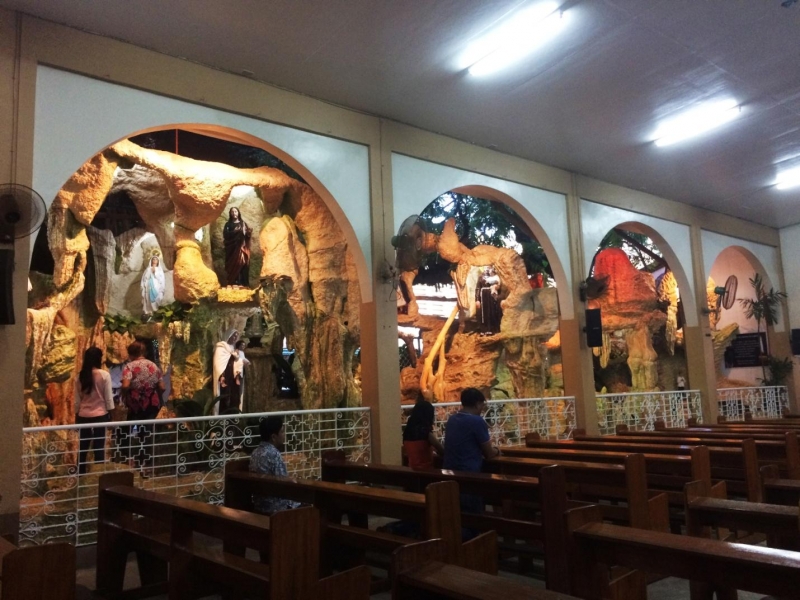 Across Luneta Park stands the San Nicolas de Tolentino Cathedral. Every 9th day of September, locals hold a cultural-religious feast called the Bonok-Bonok Festival in honour of the City's Patron Saint, San Nicolas. The highlight of the festival is the street dance parade depicting the legends and lifestyle of the indigenous Mamanwa tribe. This festival is the perfect time to party with the friendly people of Surigao.
3. City Boulevard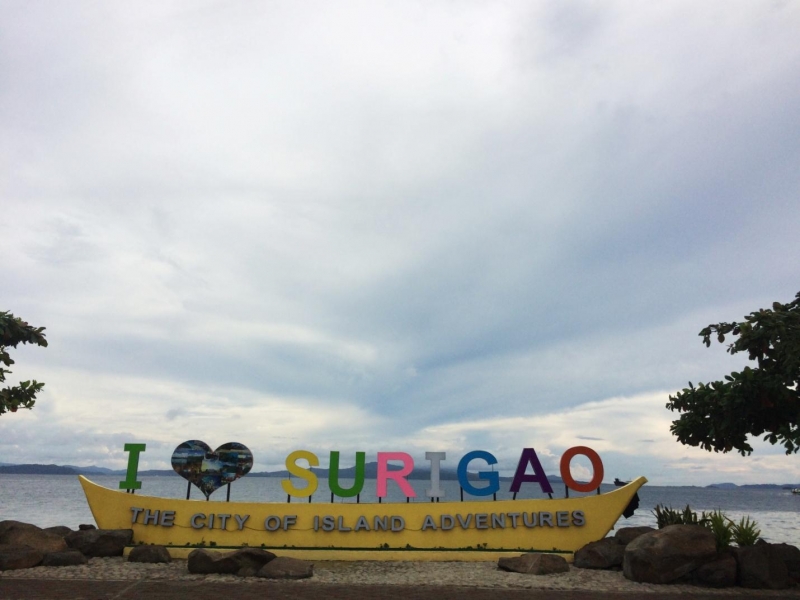 The City Boulevard is a 1.8-kilometre stretch that plies the Surigao seafront. There, you will see a lot of locals strolling for an afternoon walk, going around on bikes, and just plain chilling in the park.
Local Tip: This is a prime spot to watch the sunset with your loved ones. Head to the "I Love Surigao" sign and take a mandatory selfie. The Boulevard also serves as a port hub going to the nearby islands of Surigao.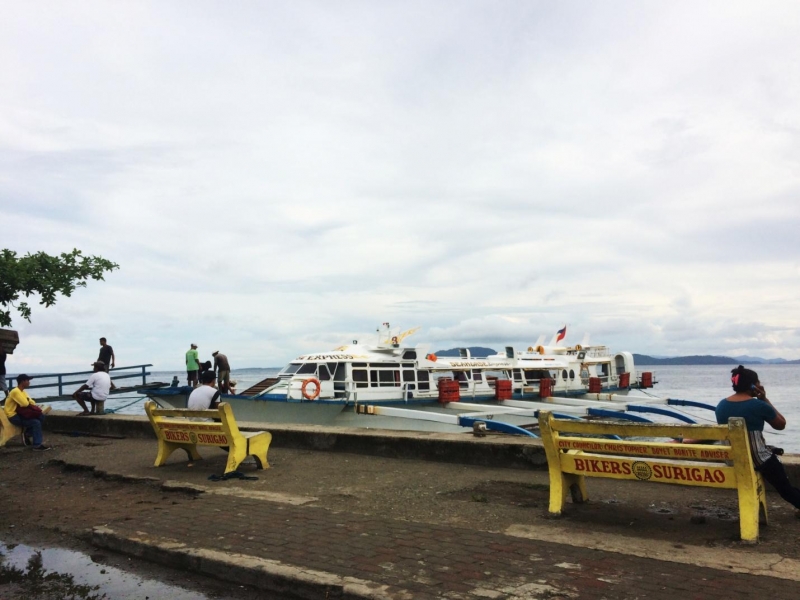 4. Mabua Pebble Beach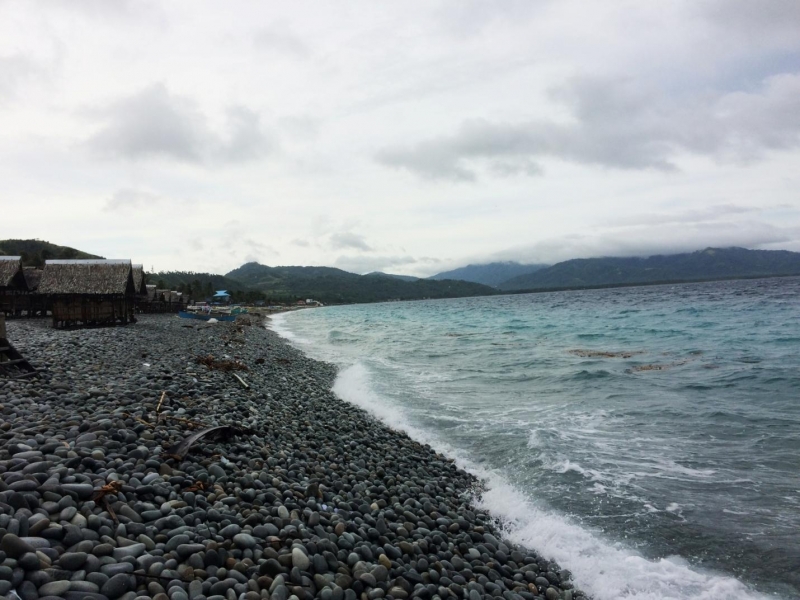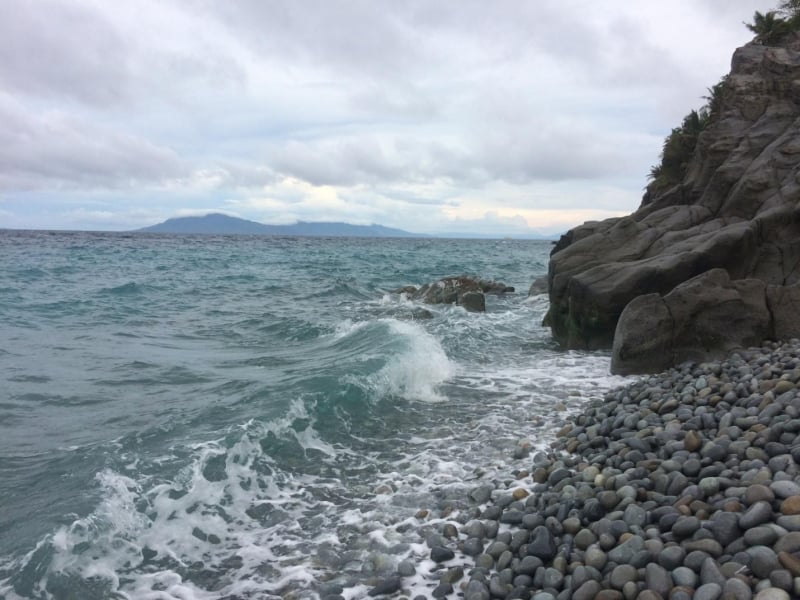 If you want to take a beach trip and enjoy the sea breeze, go to Mabua Pebble Beach. To get there, hire a tricycle. It'll cost you ₱30 per person, and each trike can fit a maximum of 6 persons. The beach stretches to one kilometre, and its shore is lined with pebbles of various sizes. Tavellers can bring a blanket to sit on the pebbles. If you're visiting as a group, you can rent a cottage for ₱100. Though it is tempting to take home a pebble or two as a souvenir, there are reminders along the shore to preserve the beauty of the beach.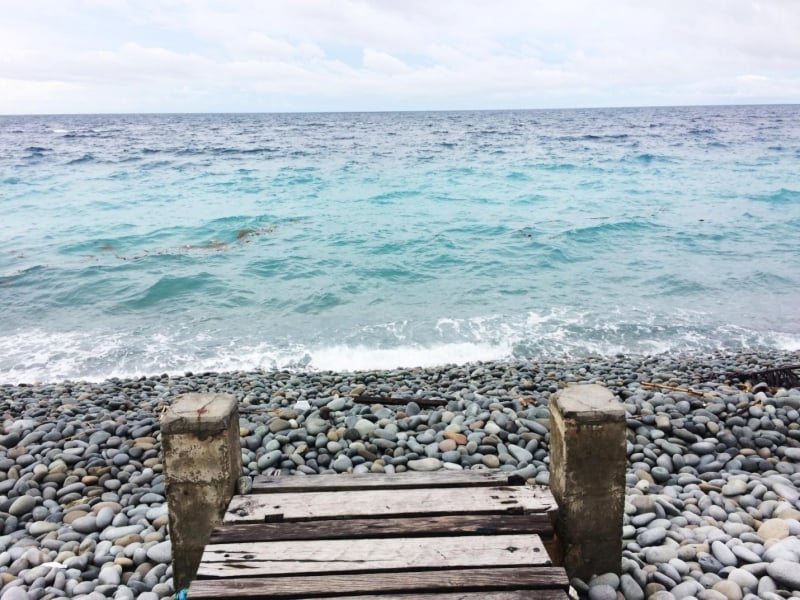 5. Food trip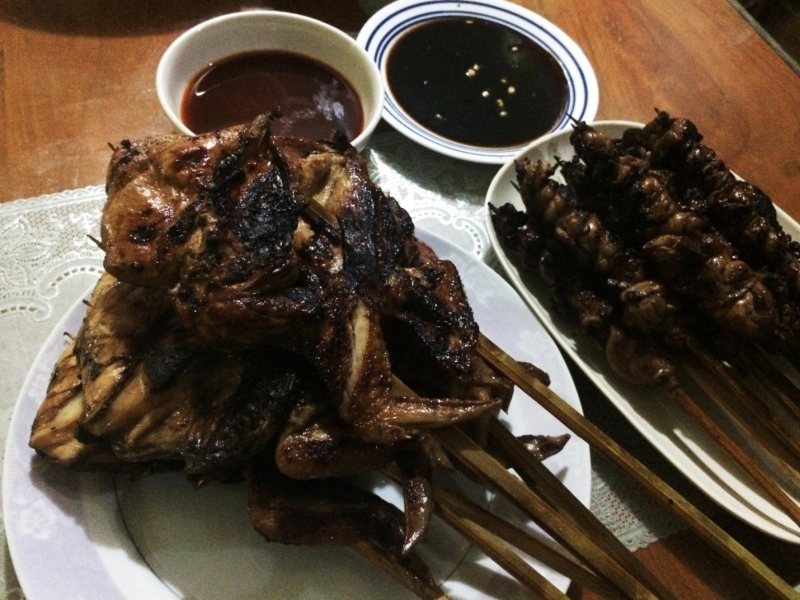 Surigao City is famous for its barbecue. To taste why it tops the bill, locals will be quick to recommend Same Place BBQ or Sabeth's BBQ.  There are two kinds of sauces to choose from: sweet sauce and toyomansi. Price range from ₱5 to ₱45, depending on what type of barbecue you prefer. So, skip the diet, and indulge in a barbecue feat even for a day.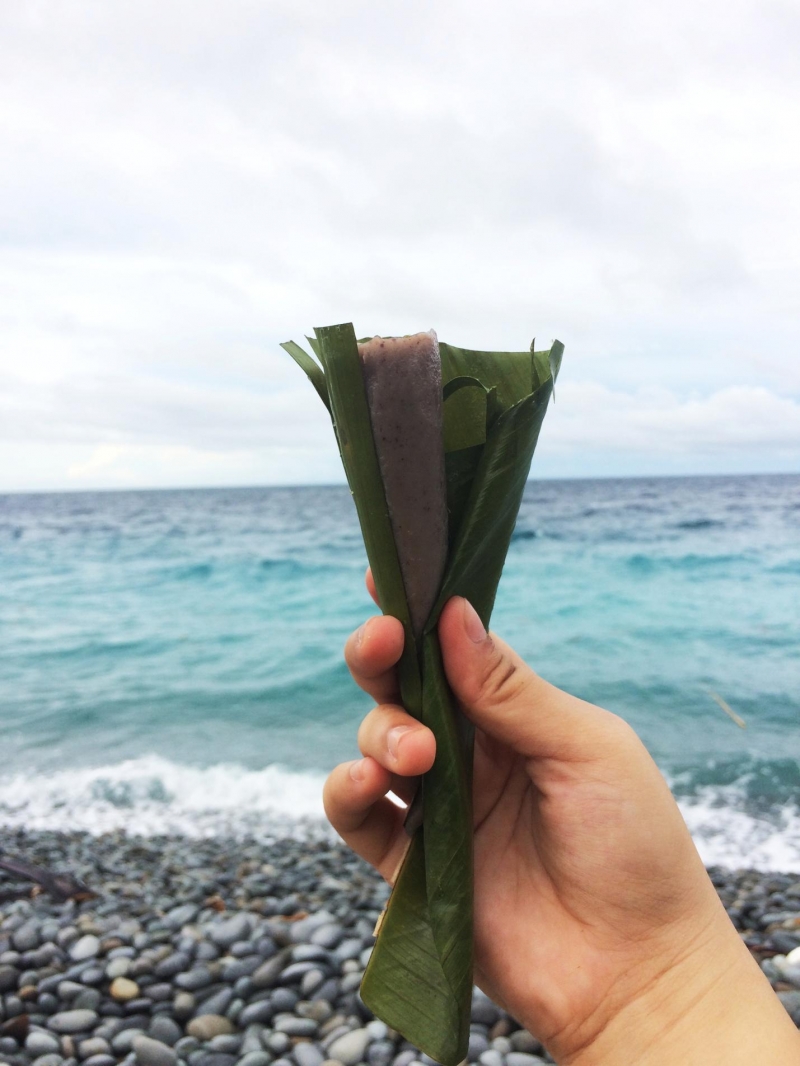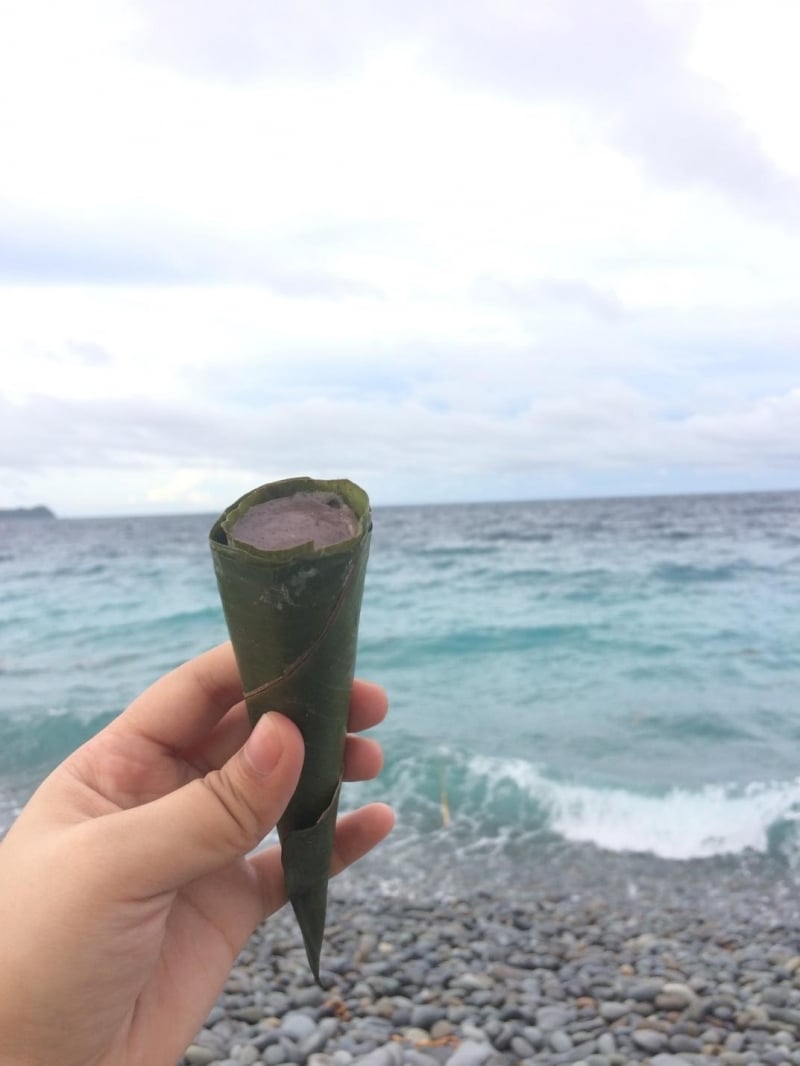 Don't leave Surigao without trying the native delicacy called "sayongsong." It is a cone-shaped sticky treat made of ground purple sticky rice mixed with ground ordinary rice and cooked with coconut milk, roasted peanuts, and sugar wrapped in a banana leaf. It is best eaten when hot and has a shelf life of 24 hours.
Also read: 12 Fun and (almost) Free Things To Do in Mindanao
How to get there
By air – Philippine Airlines flies daily from Manila to Surigao City; Cebu Pacific Airlines also flies daily from Cebu to Surigao City.
By sea – You can travel by boat for 12 hours from Cebu via Cokaliong. Trip schedule is from Tuesday to Sunday every 7pm, no Mondays.
By land – Buses, vans, and jeepneys are available daily if you take the trip from Davao, Butuan, Cagayan, and other parts of Mindanao
With all these city attractions, Surigao becomes more than just a stopover. It is in itself a quaint little city of pleasant surprises. Maradjaw Karadjaw Surigao!