Contributed by B and C Backpack the Earth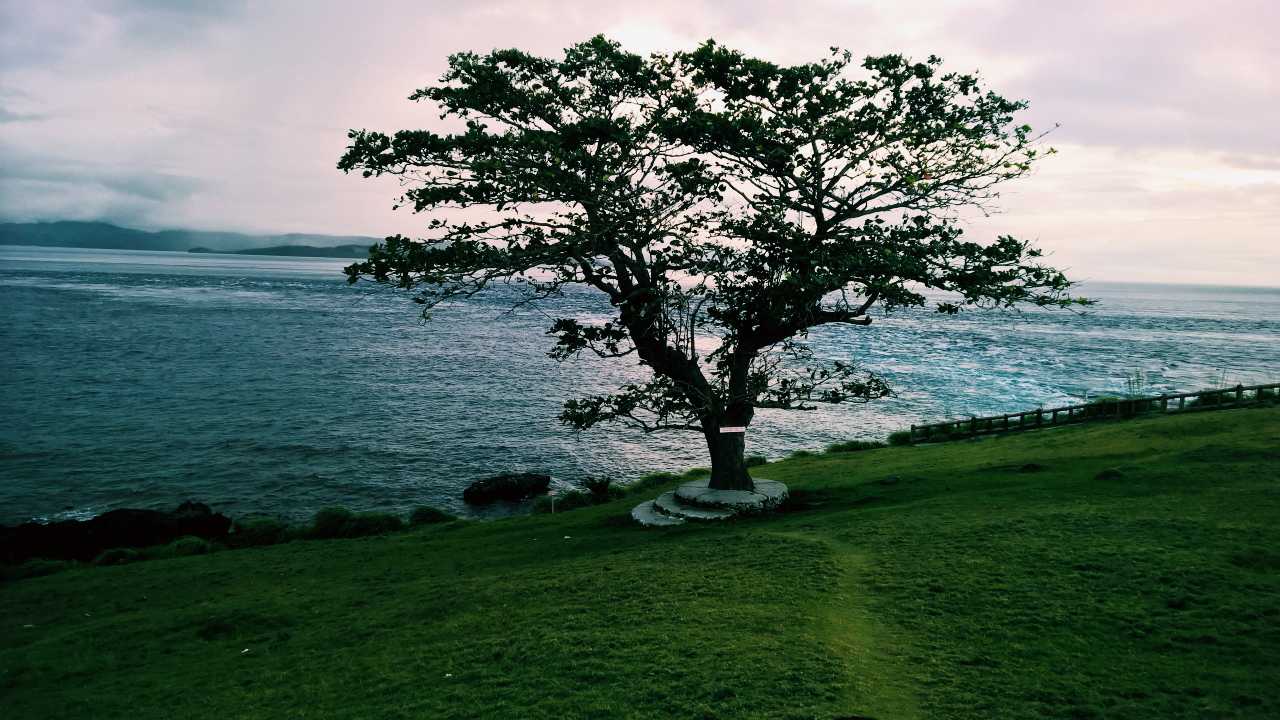 Don't you wish you could time travel? The idea of going back to a forgotten time appeals to some. You don't need a special machine or a space helicopter to time travel, because in the small island of Capul in Northern Samar, I have experienced a different kind of time travel.
I have a thing for old things. As an old soul, the older the thing or place, or anything for that matter, the more beautiful to me. While planning for our supposed to be Bicolandia trip, I have discovered Northern Samar. I already knew of Biri Island since last year and it remains to be one of our must-see places in Northern Samar, but Capul? Hardly. Capul Island is mostly known by history and culture buffs, and intrepid foreign backpackers. I'm not surprised. Going to Capul Island requires braving the strong waves of the San Bernardino Strait. The passenger boats are small, and we didn't have life vests when we rode the outrigger boat for about two or more hours. One thing I've learned while travelling to remote islands in the Philippines is to never count the hours you're at the open sea. It's always unpredictable.
Also read: I Survived a Scary Boat Ride to See a Paradise in Malalison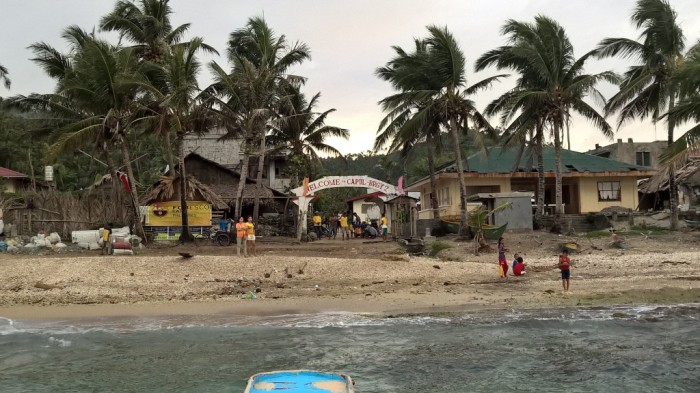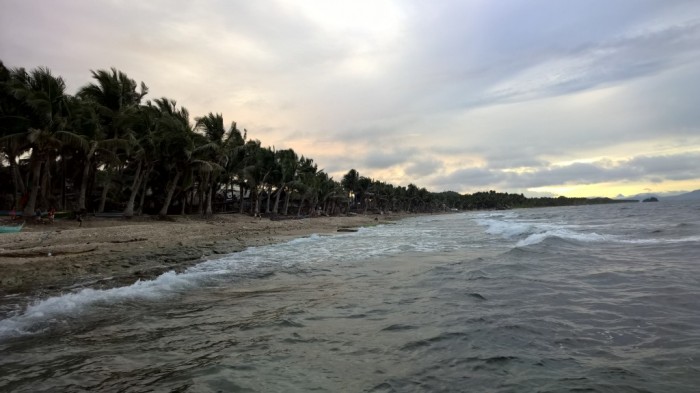 Strong waves and wind welcomed us in our arrival at Capul
And so our best ally was to go with the flow. When we've reached Capul Island late afternoon, the weather was quite gloomy and the strong waves demanded that we go with its flow. The boat was shaky and we had to jump in order to reach the shore.
What Capul lacks in convenience, it makes up for its rich history.
Walking towards our base camp for one night, we were greeted by a century-old Capul Church that served as a protection for Spanish soldiers during attacks. The design of this church shows the ingenuity of Filipinos as every small detail served a purpose.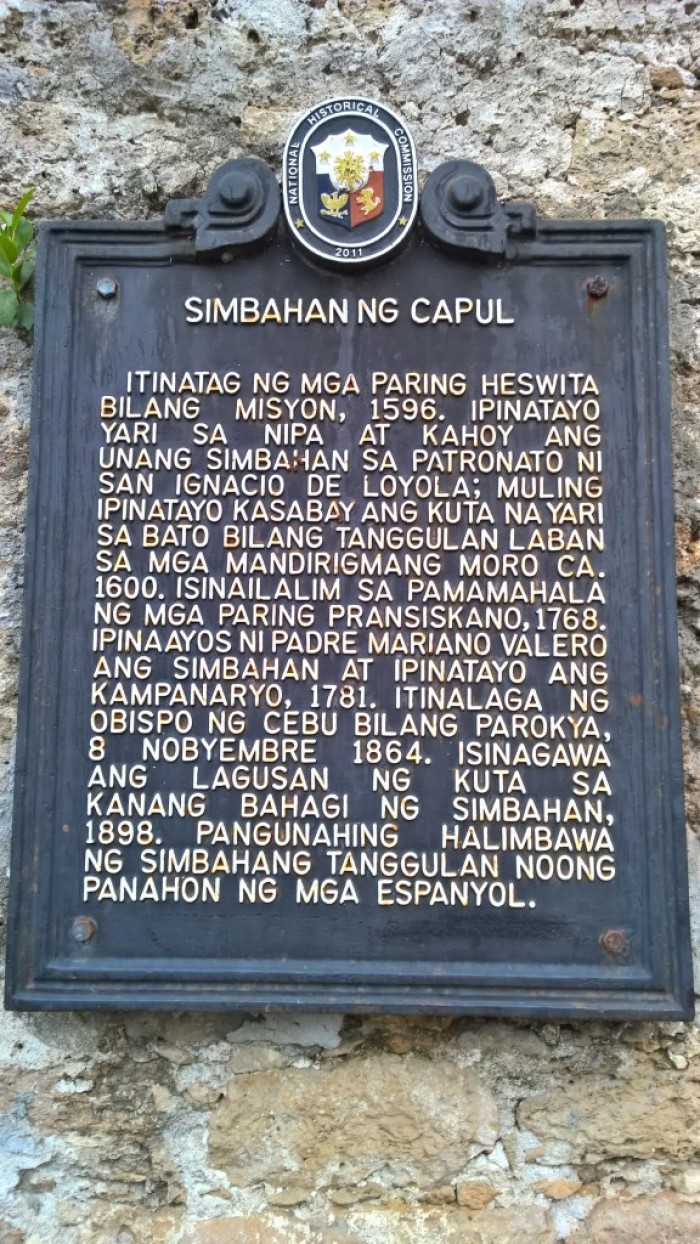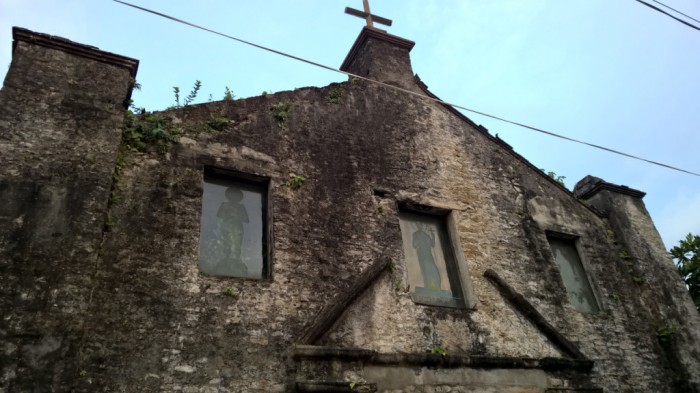 The front facade of the Capul Church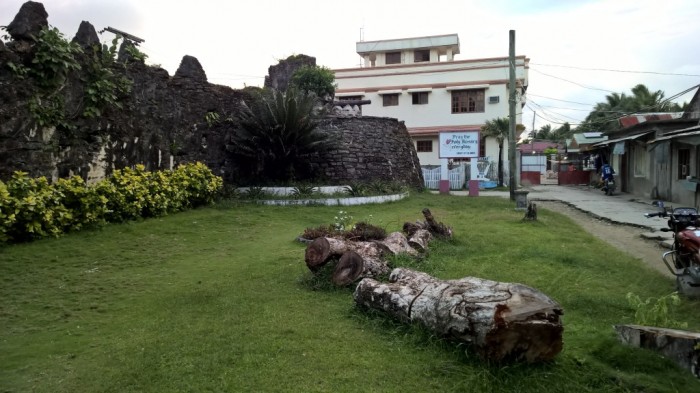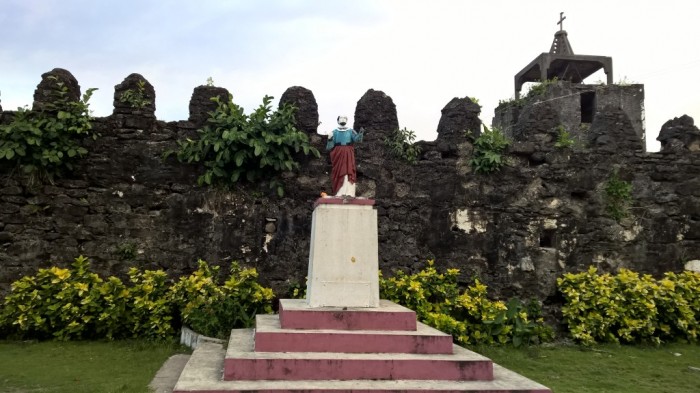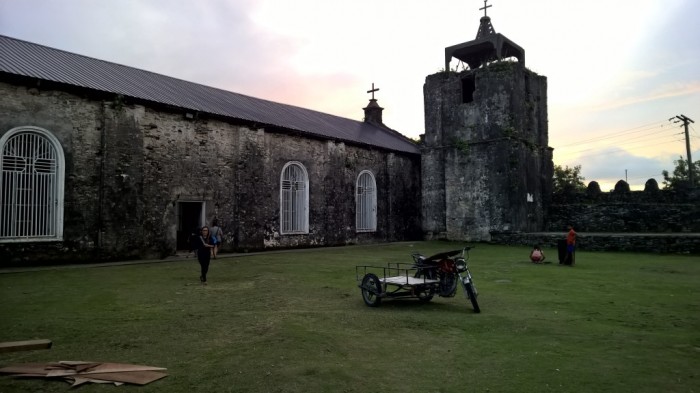 The word "Capul" originated from the word "acapulco", probably because the island constituted a major part of the route between the Manila-Acapulco Galleon Trade. Somewhere in a nearby district of Capul Island, I learned that there is an abandoned area as locals left the place when life was hard. As the island is also frequented by typhoons, there is an eerie atmosphere attached to the place.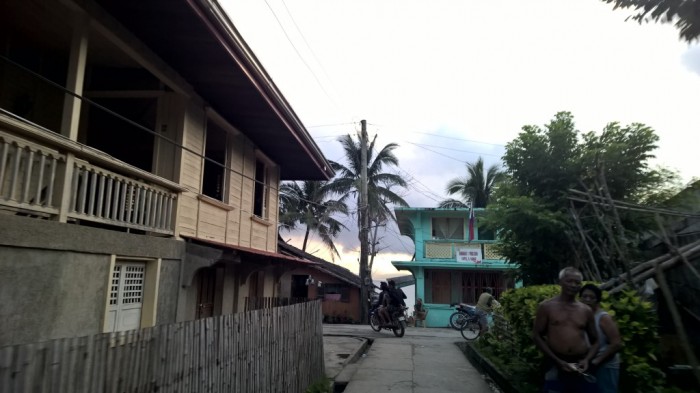 Houses and establishments in Capul are throwbacks from a bygone era.
The following morning, we visited the Capul lighthouse, a.k.a. parola by the locals. It's no longer operational today and only serves as a reminder of the many lives it had saved when fishermen needed some light or guidance, especially in times of typhoons.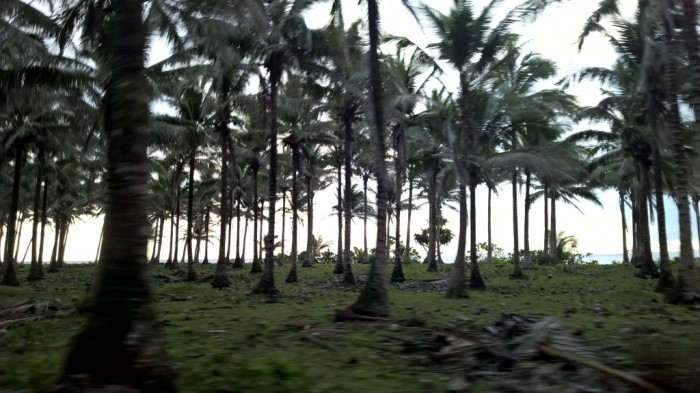 On the way to Capul Lighthouse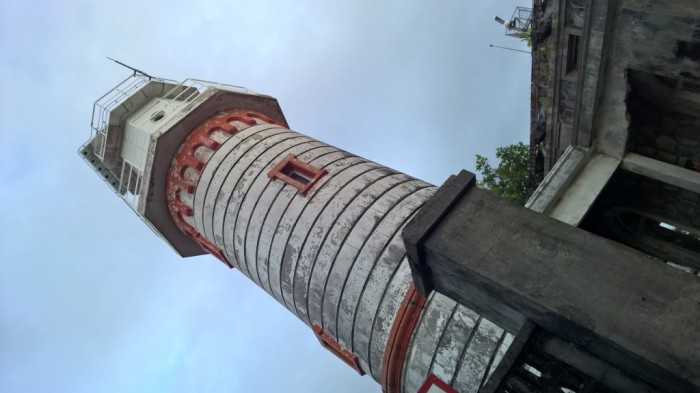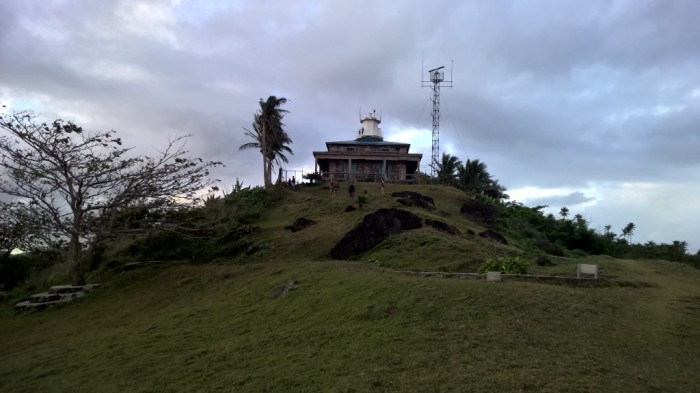 Standing on top of the hill, watching and hearing the crashing of the Pacific Ocean was relaxing. We were drawn to Capul Island in an instant for its stillness and unassuming beauty.
Also read: 15 Secret Beaches in the Philippines You Probably Didn't Know About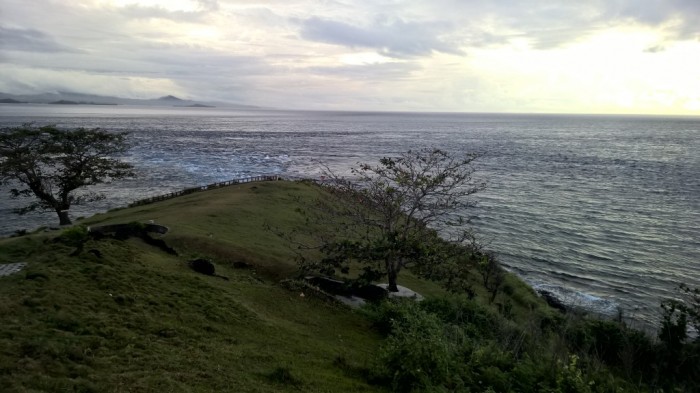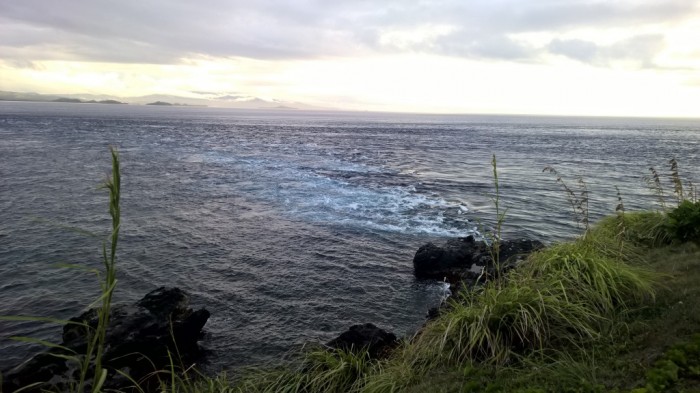 This is what it looks like when the calmness and the roughness of the sea meet each other
We felt like we were transported to a different time and space. No internet connection nor mobile phone signal, nobody else but the warm and accommodating locals who maintain the place.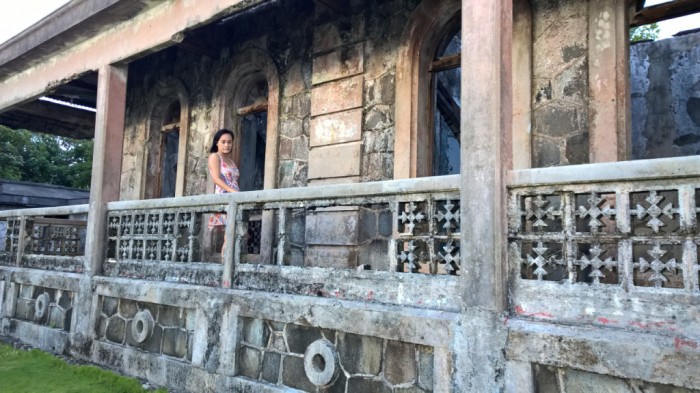 We already felt home in Capul Island. But as much as we wanted to have stayed longer, there was a time limit. Time travel or not, we had to go back. Go back to reality.
Also read: 7 Strangely Formed Islands in the Philippines You Probably Didn't Know About