Contributed by Little Feet
Located in a quaint community in Tanay, Rizal is Tinipak River, a hidden gem that boasts white marbled rocks and pristine water. The so-called hidden gem is not so hidden anymore, as it is one of the emerging popular tourist spots in Tanay, especially if you want to spare yourself from Mt. Daraitan's 5-hour (est.) climb. One great plus about it is that it is only 2 HOURS AWAY FROM MANILA!
Also read: 8 Relaxing Places Near Manila to Escape the City Life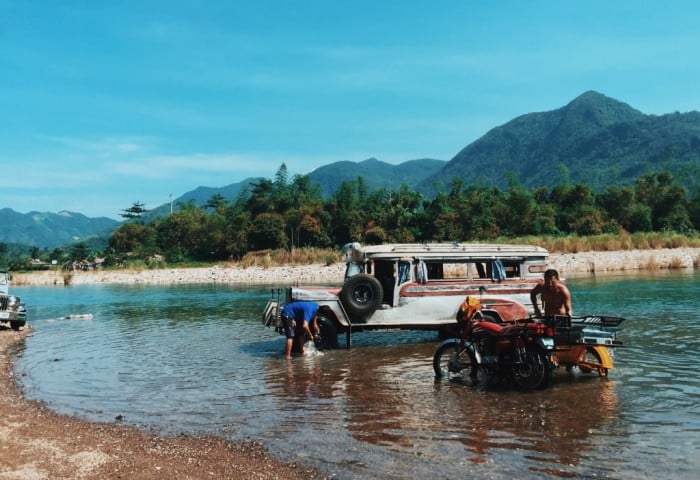 Parking area for vehicles
Getting there via private vehicle
From Marcos Highway, go straight to Cogeo, Antipolo, Sierra Madre, passing by the Infanta Road until you reach Tanay's Public market (est. 1 hour drive)
Upon reaching the market, just go straight ahead for a few kilometres until you see a sign on your left stating "To DARAITAN". Follow the rough road and it will lead you to the parking area.
Parking will vary. During the rainy season, you have to ride a balsa for ₱10 and ride a tricycle to the registration area. During summer, you can bring your cars straight to the registration area.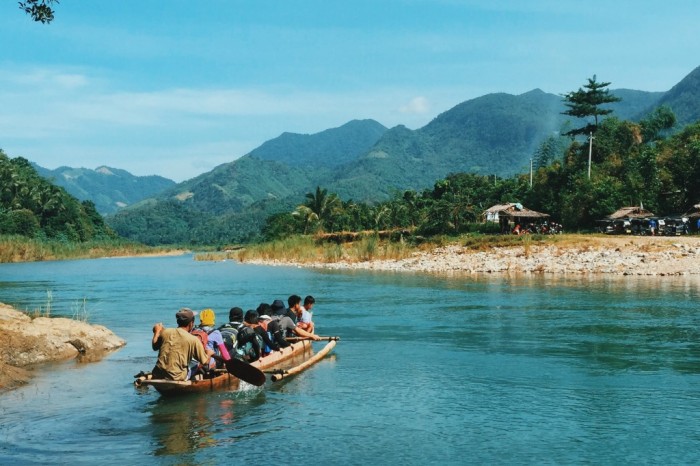 Mini boat to the tricycle terminal
Via public transportation
From Shaw Boulevard, ride a van to Tanay (2 hours) It will drop you off at the Public Market (₱70)
Upon reaching the market, ride a tricycle to Barangay Daraitan (₱300 each one way). Take note that you cannot rent a tricycle roundtrip.
Ride a balsa and a tricycle to the registration area
Registration fees
There are 2 registration areas for the whole tour. You have to pay ₱20 at the beginning and then another ₱20 when you reach the campsite. (total of ₱40 per head)
Guides are MANDATORY. ₱500/daytour and ₱1,200/overnight
Other transportation fees
Balsa – ₱10
Tricycle – ₱15 each one way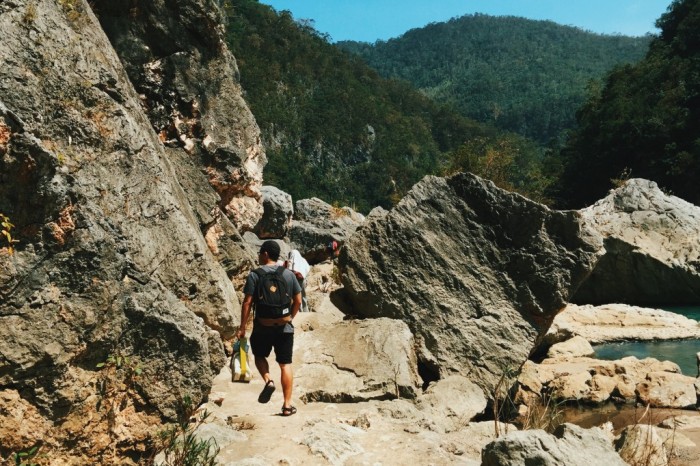 You will be passing through boulders along the way. The view is already beautiful from here.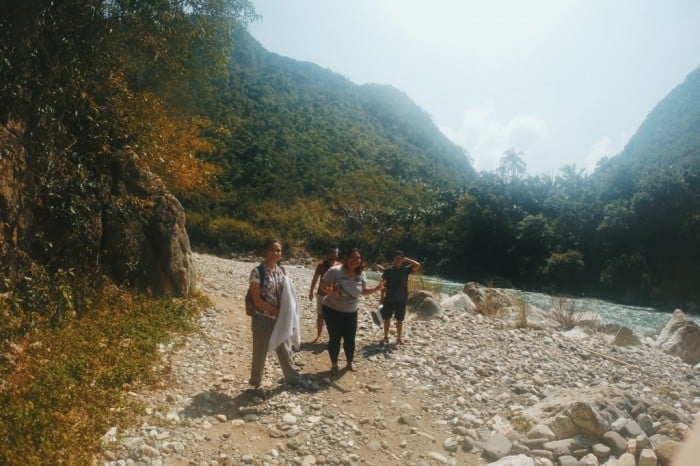 Walkway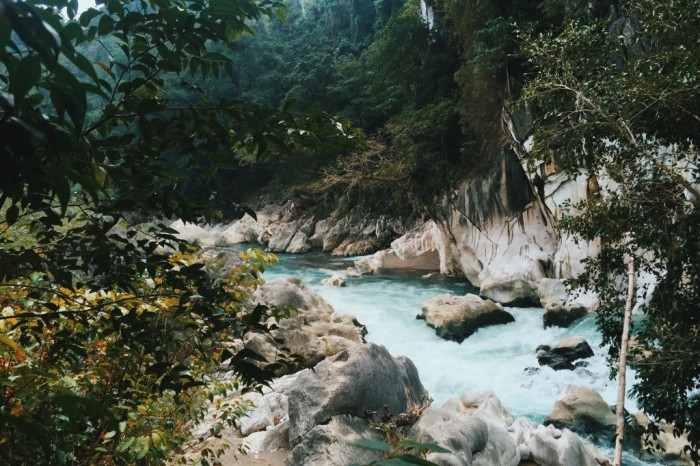 Processed with VSCOcam with c7 preset
Trekking
Tinipak River is a very light trek, it is even suitable for kids as long as they are not lazy to walk :p You can reach the campsite after 30 minutes of walking, and another 20 minutes to reach the final point. There are no direct assaults, making this perfect for beginners.
Activities/Facilities in the area
You and your barkada will definitely enjoy this trip for it has a lot of activities to offer:
Camping – There are tents for rent if you do not have one, and there is no fee for pitching.
Swimming – The water is cold, clean and refreshing! But please do not swim in hazardous areas, your guide will be liable for this.
Tables – There are tables available for use at ₱20 each
Cottages – Cottages are for rent for ₱200
Food and alcohol – To save up on costs, it is advisable to bring your own packed food. Coke sakto costs ₱20 and coffee at ₱15. You do the math on the mark-up. You can also ask the locals to cook food for you, they have canned goods, instant noodles and their famous Lomi that you should not miss.
Caving – There is a small cave here but you cannot enter it at the moment.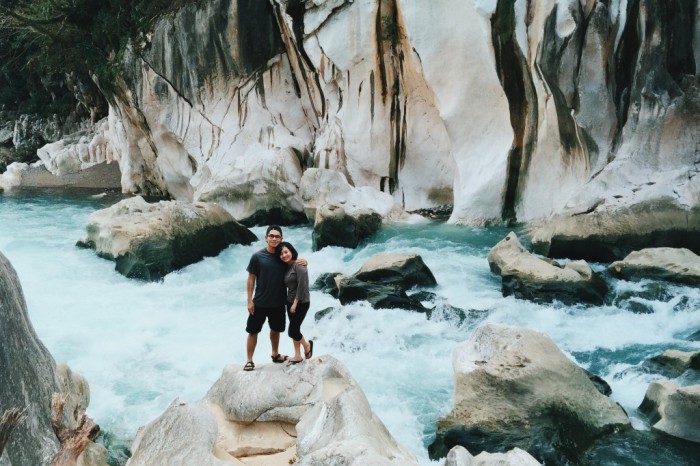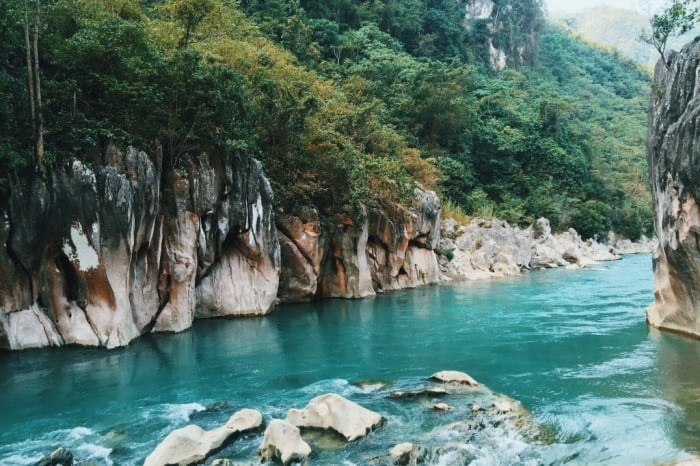 Summer vs Rainy season
Daraitan is quite dry during summer. We went here last April and here are the photos: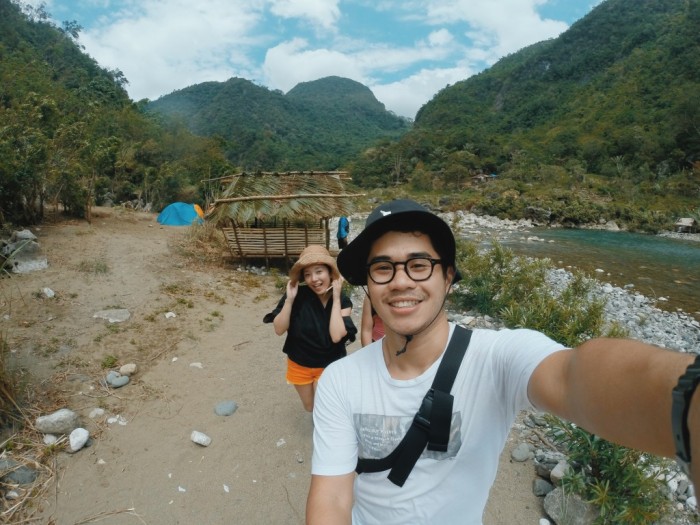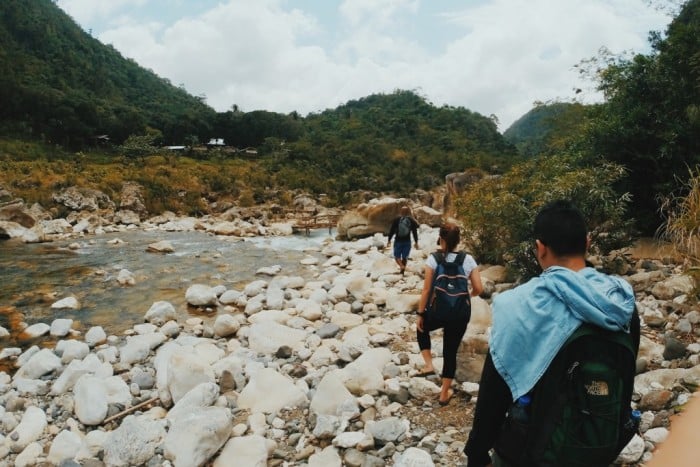 You can compare it to the photos I took last week: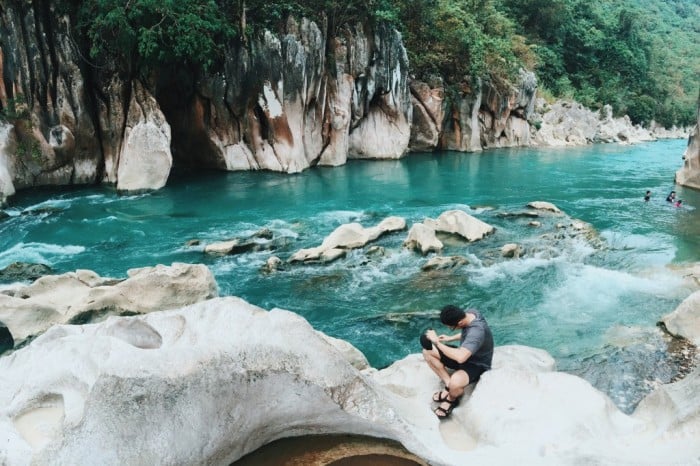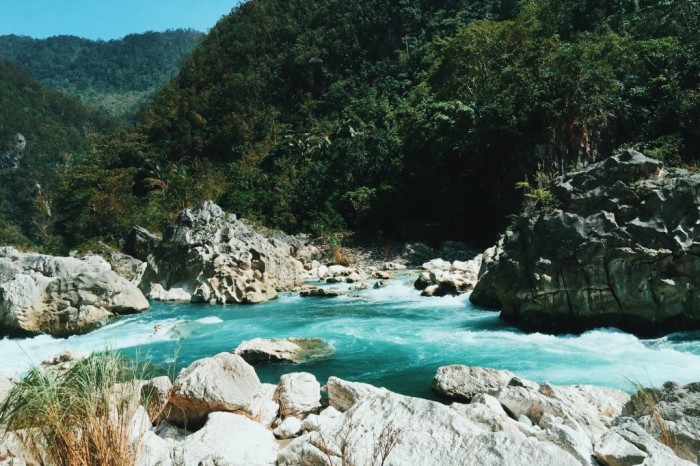 Additional notes
You can wear slippers if you do not have hiking gear
Bring sunblock and wear a wide-brimmed hat as there is no ample amount of shade available
Be careful as there are parts of the river that have strong currents
Restrooms charge ₱5-20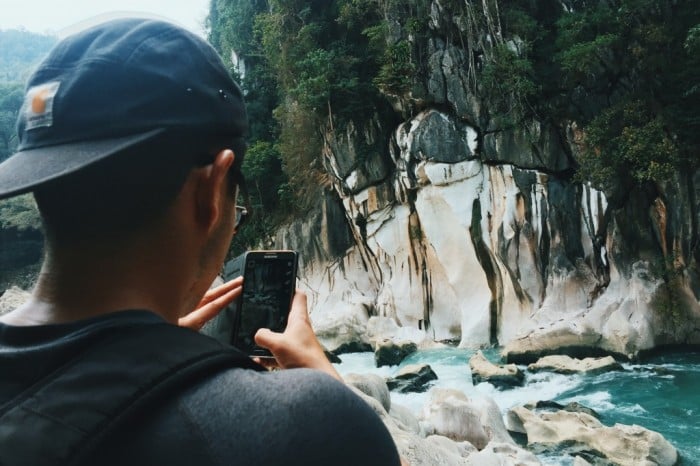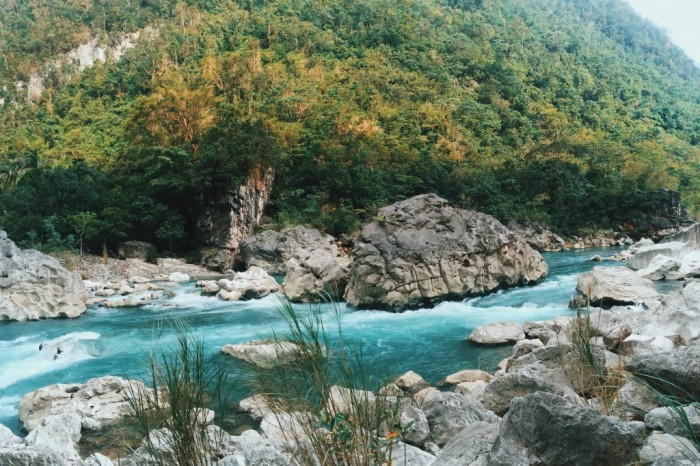 Also read: Family Outing Ideas In and Around Manila Under PHP 1,000
This place is something that you should not miss. It's beautiful, budget-friendly and perfect for a short getaway with your barkada! 🙂