The year 2018 is coming to an end very soon — 22 days to be exact. For most of us Filipino travellers, these next few days will be spent reminiscing all the good and bad things that happened throughout these past months. In the name of positivity, what do you say we focus on those really awesome ones for now? After all, it's always nice to end the year in good spirits rather than with a frown. Here are 18 of the many reasons we should all be thankful for what this year has been!
1. Visa-free countries
From Taiwan extending their visa-waiver programme for another year, to having complete visa-free access to countries like Hainan in China, our 'third-world' passport has certainly given us more travel options this year. These also helped improve our ranking in the 2018 Henley Passport Index, wherein the Philippine passport placed seventh in the strongest passports in Southeast Asia!
2. Boracay rehabilitation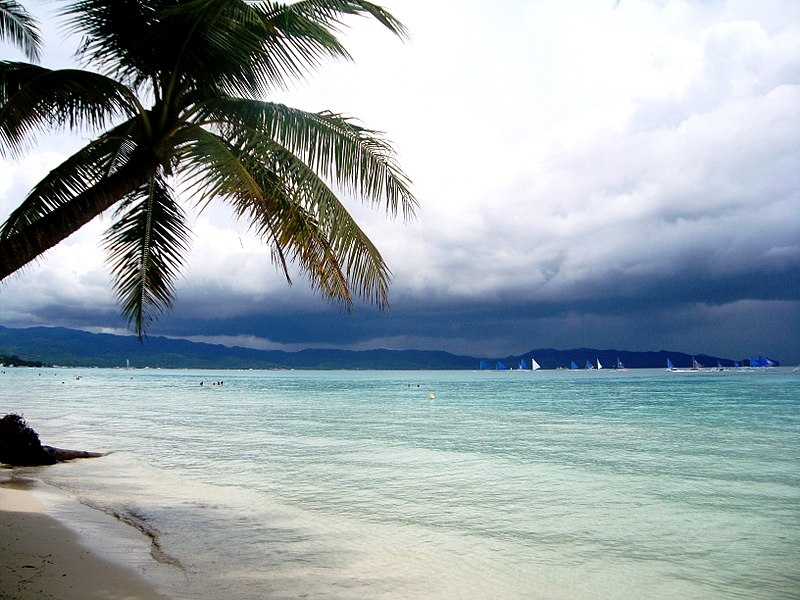 While relatively short, Boracay's six-month rehabilitation definitely did this world-class island more good than harm. Since reopening in October, the government has imposed a number of restrictions, like holding beach parties or accrediting only select hotels, to make sure we can preserve this tropical paradise that has long been considered as one of the best in the world.
3. New and better airports
In July, the country's first resort airport opened in Mactan, Cebu offering local and international travellers better transit opportunities. With arched roof structures and other features designed by local architecture and furniture experts, including Kenneth Cobonpue, the new Mactan-Cebu International Airport Terminal 2 is also one of Southeast Asia's most camera-friendly! In addition, a new eco-airport opened in the province of Bohol, while the Ninoy Aquino International Airport is now equipped with electronic gates for faster immigration procedures.
4. Restoration of the Baclayon Church in Bohol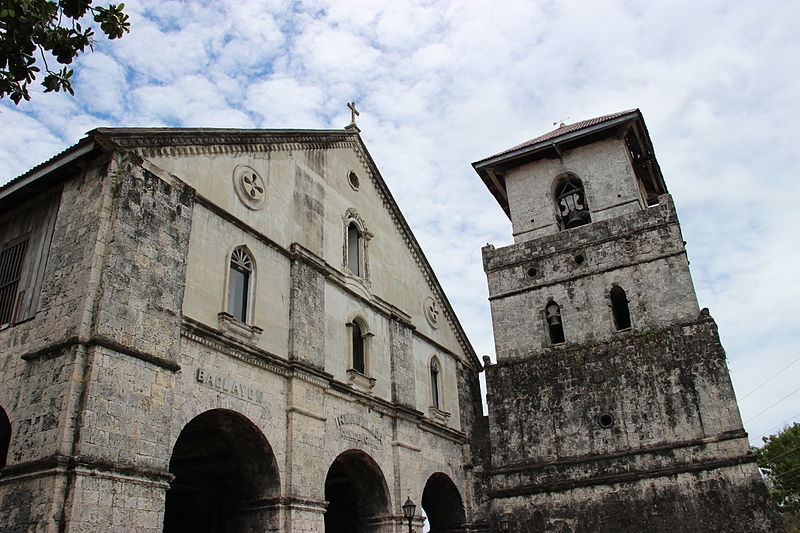 Aside from beaches and the world-famous Chocolate Hills, Bohol takes pride in its heritage churches. Early this year, one of its more famous landmarks damaged during the 2013 earthquake in the province was finally restored and reopened. The Baclayon Church, or Immaculate Conception Parish church, is over 400 years old. The National Museum even recognised it as a National Cultural Treasure.
5. Deaf tour guides accreditation
Just last month, the Department of Tourism with the De La Salle College of Saint Benilde accredited at least 13 deaf tour guides to facilitate an educational tour in Manila's cultural attractions, including Fort Santiago and Rizal (Luneta) Park. This initiative is in line with the Republic Act No. 7277 that aims to hone PWD's professional abilities.
6. More international recognition
Out of 185 countries evaluated from 2011 to 2017, the Philippines made it to the top 13 and 15 best performing in terms of tourism growth and growth speed. It shared the list with the United States of America, Indonesia, Australia, Myanmar and Iceland, among others.
7. Faster passport processing (plus more appointment slots!)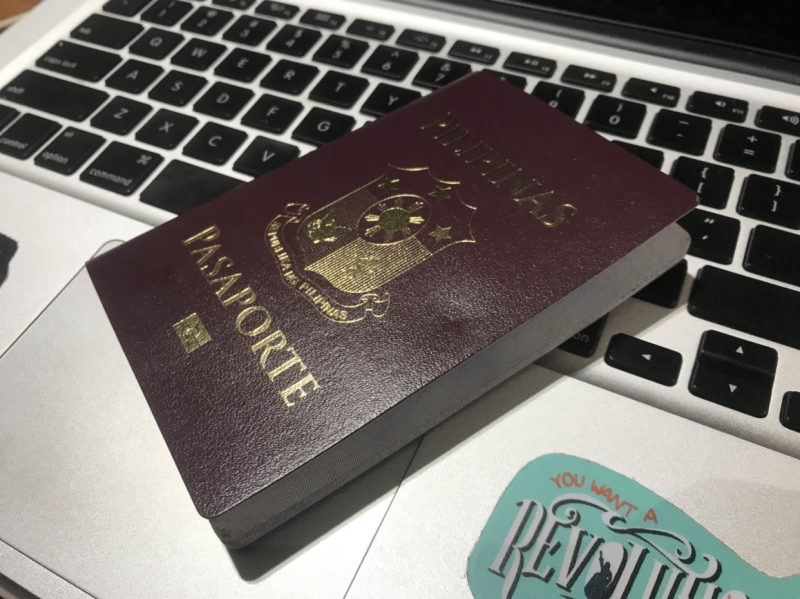 Starting from October, the regular processing for Philippine passports only takes 12 working days while express processing takes six working days. This is part of Department of Foreign Affairs Secretary Alan Peter Cayetano's promise to offer "fast, efficient, and secure passport services" during his term. The DFA also opened more than 100,000 appointment slots for Philippine passport applicants in June, while more and more benefited from their Passport on Wheels project.
8. A breathtaking lunar eclipse
Filipinos, along with other travellers from across the globe who have a thing for stargazing were also treated to the longest lunar eclipse of the century. Taking place on the latter part of July and for as long as nearly two hours, this phenomenon was marked by a reddish-orange or brown glow of the moon mostly visible in parts of Africa and Asia.
9. Opening of the National Museum of Natural History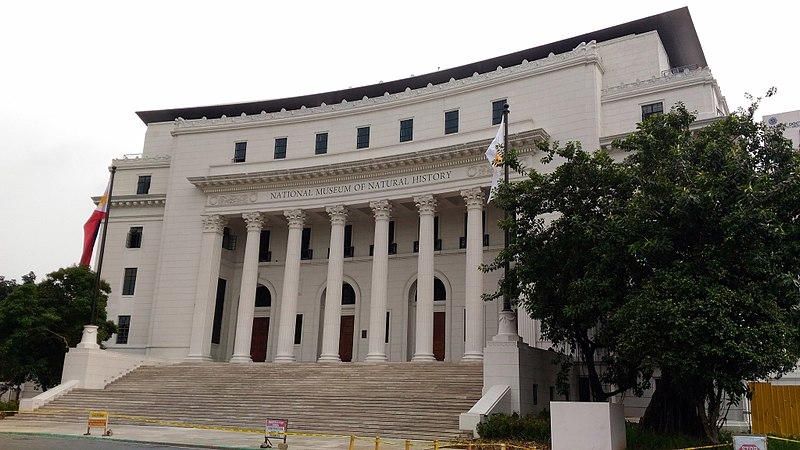 While others headed to La Union for their summer getaway, history buffs made their way to Malate, Manila for the opening of the National Museum of Natural History. This new attraction features, to name a few, the replica of the largest crocodile in captivity, Lolong, a miniature mangrove forest and a marine life display. Like in its sister museums in the area, admission in the new building is free of charge.
10. Appointment of a new DOT secretary
After taking her oath in May, new Department of Tourism Secretary Bernadette Romulo-Puyat committed herself to boost Philippine tourism further by continuing the mandate of the Tourism Act of 200 for employment, growth, and national development. Her priorities also include the enhancement of tourism infrastructures in the country and the implementation of the Farm Tourism Development Act of 2016.
11. At least 13 long weekends
Travelling can be expensive for most Filipino employees, which is why thoroughly planning our trips is paramount. Fortunately, at least 13 official long weekends were announced for this year, broadening our travel opportunities without the need to apply for more leaves. With these long weekends came a shipload of seat sales by airlines and even ferry companies which local travellers gladly took advantage of.
12. The country's first four-star airline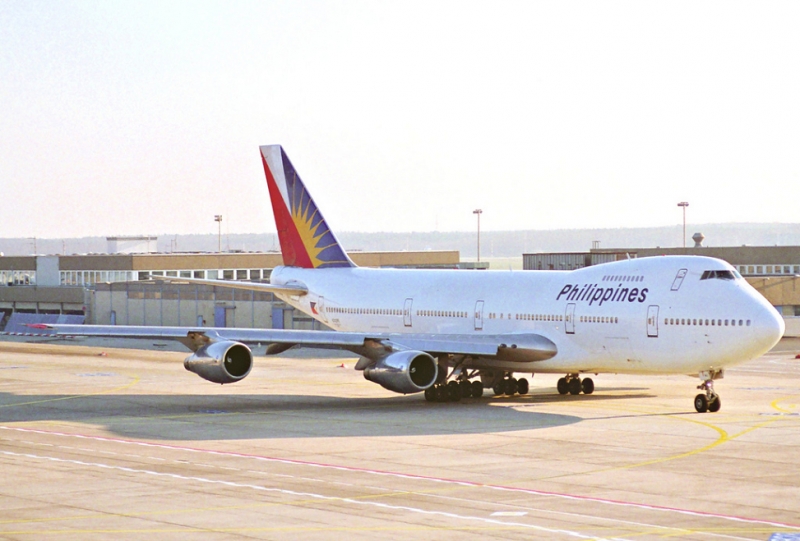 The Philippines' national flag carrier is no longer just Asia's first-ever commercial airline. It's the first one to be certified with a four-star rating in the country too! This recognition was given by Skytrax, an international air travel rating company, just a few months after it also announced the airline's placement in the list of World's Most Improved Airlines in 2017.
13. Extended passport validity
Beginning on New Year's day, Philippine passports came with a 10-year validity, giving Filipinos double the amount of time before they can renew their travel document. This is after President Rodrigo Duterte signed Republic Act No. 10928 in mid-2017. More than Filipinos based in the country, this move will benefit Overseas Filipino Workers who often need to renew their passports in the middle of a contract.
14. Promotion of the Philippines as a top diving spot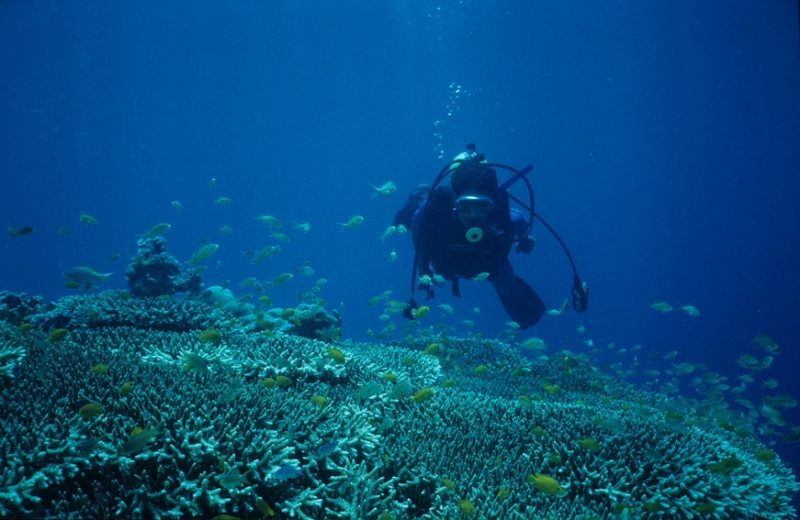 From snorkelling, beach bumming, food crawling and mountain climbing, the Department of Tourism has now also added diving as a top activity in the Philippines. DOT Secretary Bernadette Romulo-Puyat even shared that there are 26 nationalities who come to the country for diving alone. The government also promises to ensure the protection of our marine life in the process.
15. Increase in Philippine tourist arrivals
Aside from more Filipinos getting the chance to travel abroad, the Department of Tourism announced an increase in Philippine tourist arrivals in 2018. From January to April alone, the number already observed a 12.35% increase from the same period last year. The arriving tourists mostly comprised of Chinese and Korean nationals.
16. Launch of PITX
From opening and renovating airports, the country also welcomed the Parañaque Integrated Terminal Exchange. This new facility aimed at addressing the traffic in Metro Manila previously went viral because of its airport-like, top-of-the-line amenities. These include a centralised ticketing system, sufficient charging and workstations, free internet connection and a shopping centre!
17. Apo Whang-Od's cultural heritage award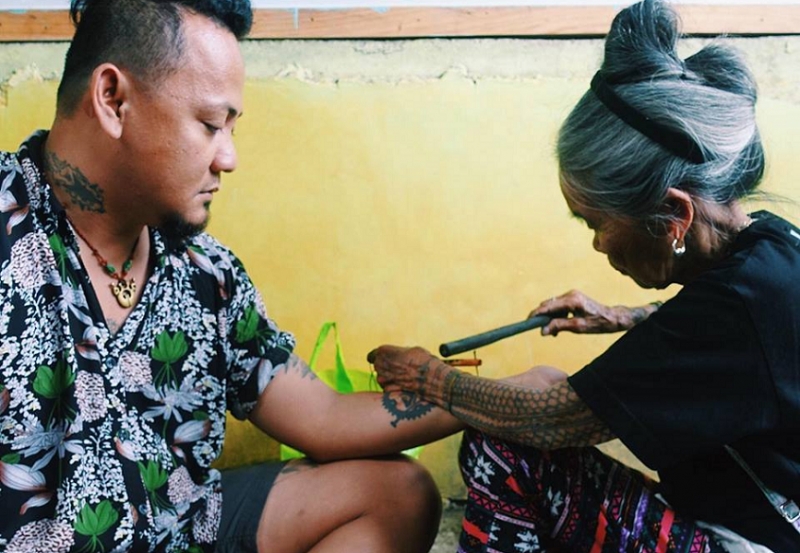 Before the first half of the year ended, the National Commission for Culture and the Arts awarded Kalinga's legendary traditional tattoo artist, Apo Whang-od Oggay, with the 2018 Dangal ng Haraya Award for Intangible Cultural Heritage. The country's "last" mambabatok is famous for her technique that involves charcoal and calamansi thorns.
18. Online travel tax payment
Paying the ₱1,620 Travel Tax is a big component for travelling overseas for tourism among Filipinos. To ease the usually long queues at the airport for its clearance, three key authorities introduced an online alternative wherein travellers can pay via a credit card, ATM/debit card, Touchpay kiosks and over-the-counter (OTC non-bank) payment channels.
Also read: 10 Long Weekends in the Philippines in 2019
I'm sure at least five of these things managed to put a smile on your face and made you proud to call yourself a Filipino traveller. Here's to having even more wonderful things to look forward to in the coming year!