Contributed by The Forever Honeymooners
At the risk of sounding such a party-pooper, this is a gentle reminder to put your official documents in order. It sounds terribly unromantic, and adulting is always unappealing. Sure, we're all excited about the honeymoon, which may be right after the wedding or a few months later, and in the rush of this, some things fall through the crack. Trust me. Don't be like me. Five years after being married, I was haunted by outdated documents and some missteps. It almost jeopardized a couple of our trips, our anniversary trips at that!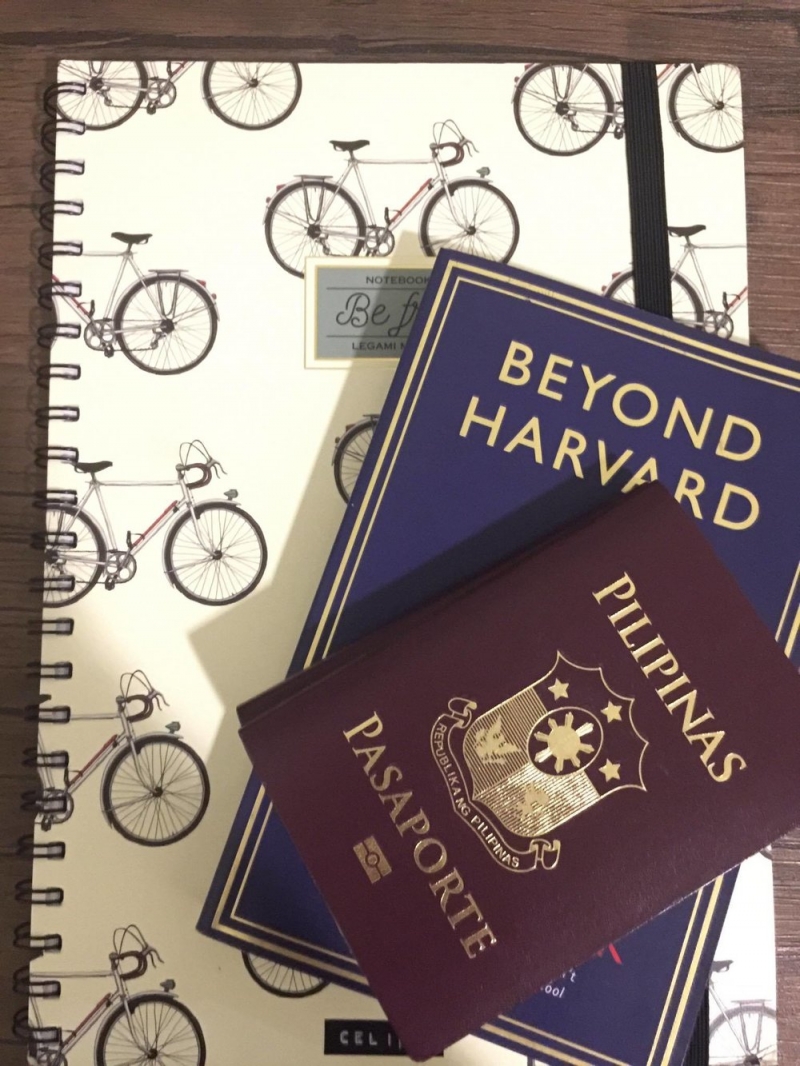 Here are a few documents to put in order to make your travel planning as pain-free as possible:
1. Insurance (Life, Health, Property)
Whether you're travelling soon or not, this is one of the most important things to update. While we always hope for the best, we never know what'll happen in the future. I belong in the over-prepared camp. I'd hate to be caught in an emergency, and I'm stuck updating forms instead of using our insurance right away.
2. Marriage Contract
When you're travelling right after the wedding, you're probably be flying using a passport and ticket with your maiden name on it. That should be fine. The important thing with travelling abroad is to have your details consistent across the documents you are using. Your name on the ticket should match your passport. Bring a copy of your marriage contract. This will come handy when applying for a visa or during immigration processing. If the immigration officer asks for the purpose of your travel and you tell him you're on your honeymoon, he will likely check your marriage contract. Better safe than sorry. Or in this case, better safe than airport to airport.
The NSO copy will only be available 90 days after it was received by the city registrar. If you are flying before your NSO marriage certificate becomes available, you can bring the received copy of the contract from the city registrar.
3. Passport
Let me put it out there: Married women don't have to change their surnames to follow their husband's. The Family Code states that woman may opt to change but it is not necessary. Having said that, most women change their names even before their documents are updated. Even more so with passports as they have longer validity and you don't really carry it with you everyday. This is particularly important when you book your tickets online without the assistance of a travel agency to cross-check your documents.
Also read: A Guide to Renewing Your Philippine Passport
By force of habit, we just key in the name we're currently using forgetting that our passport remains to reflect our maiden name. The reverse happened to me! I've been travelling with my maiden name ever since we've been married and we're so used to booking flights using my maiden name. We totally forgot that I updated my passport to follow Jaysen's surname. For our short trip to Hong Kong to celebrate our 5th anniversary, my ticket was reflecting my maiden name while may passport already reflecting my married name. Ugh. Tickets can be corrected depending on the ticket you purchased, but it may potentially cause a pretty penny.
4. Visa
Different countries have different regulations as to the acceptability of the visas they issued. It is highly probable that you might have a mismatched visa and ticket if your current visa has been granted for several years with multiple entries. When my passport expired, I took that as an opportunity to update it to follow my husband's surname. The thing is, I have a valid Schengen visa with my maiden on it. When Jaysen was preparing his anniversary surprise, he assumed that it would be fine as other countries find that perfectly acceptable as long as you are able to present your marriage contract. Being the more obsessive one between the two of us, I called a couple of embassies of the countries we're planning to visit. I've been given conflicting answers, and in the end they all said they can only advise but there is no guarantee once we get there as it will entirely be up to the immigration officer.
Also read: Easy Schengen Visa Application Guide for Filipinos Planning to Visit Iceland
Again, better safe than airport to airport. With less than a month before our departure, I was scrambling to get a Schengen visa for Iceland. In the Philippines, we had to apply through the Norway VFA as they also process Iceland's visa application. I was frantic! Luckily, my visa was granted after two days. Whew! We still had to process name change on my tickets but it was all good as the airlines we were flying with didn't charge us for it.
"Simple equation for hassle-free travels: Passport Name = Visa Name = Ticket Name"
Hope that was helpful. Happy travels!
xoxo,