Contributed by The Backpack Couple
Every year, the most awaited annual travel fairs and exhibitions in the country are slated in various venues around Manila. They offer new opportunities for serious travellers or budget travel freaks to go out and explore in the cheapest and most sulit of ways. Most of all, this means taking another step closer to our dream getaways, be it gazing at the wonderful temples of Siem Reap, conquering the peak of Mount Kinabalu, swimming with the whale sharks in Donsol or simply eating your time out in the isolated islets and sandbars of southern Palawan.
What to expect
Travel fairs offer some of the cheapest and most affordable travel deals in the market all in one roof. These cover airline fares, accommodations and tour packages among other essential travel products and services. Every year, these events tend to get bigger and more exciting. Even for the curious visitors, the affordable and attractive offerings and promos by airlines, hotels/resorts, travel agencies and tourism offices of participating local government units are simply irresistible and we are living proof to these 'good timing, great buys' moments. Selected travel essentials like gears are usually up for sale at the venue. Some other services and entities that keep a booth on the site are telecoms, banks, insurance, online services and transport companies, among others.
Travel Fairs happen regularly, at least one every quarter and usually runs from Friday through Sunday. The more popular venues of these Fairs are in SMX Convention Center, World Trade Center and in major malls. The next step is to start your planning right now and save on your calendars these 6 Must-Visit Travel Fairs in Manila:
1. PTAA Travel Tour Expo (February)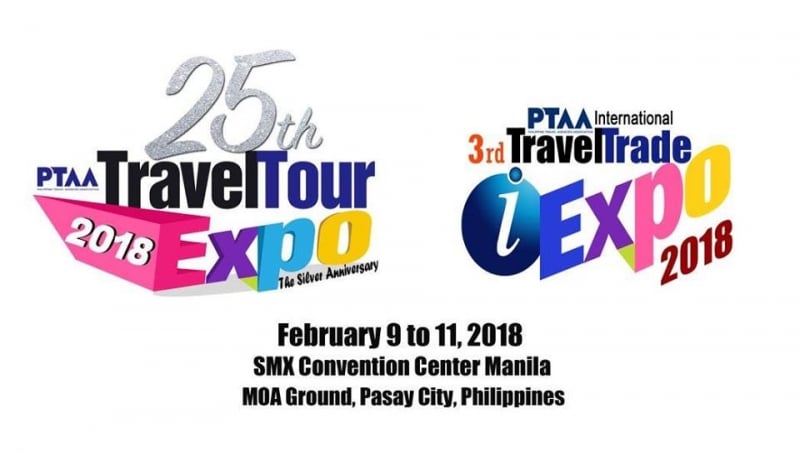 Date: 9-11 Feb 2018 | Venue: SMX Convention Center, MOA Complex, Pasay City
As the opening major travel sale of the year, the Travel Tour Expo is perfect to for those who are eyeing their summer escapade. Now on its 25th year, it is giving out some of the cheapest airfares, tours and travel promotions in the metro. It features dozens of local and international airlines, hundreds of hotels and resorts, tour operators and even theme parks. Two years ago, we booked our Japan trip here. Some tourism agencies of foreign countries are also present during the fair. It is being organised by the Philippine Travel Agencies Associations.
Check out their website and Facebook for up to date details.
2. NAITAS Travel & Trade Show (April)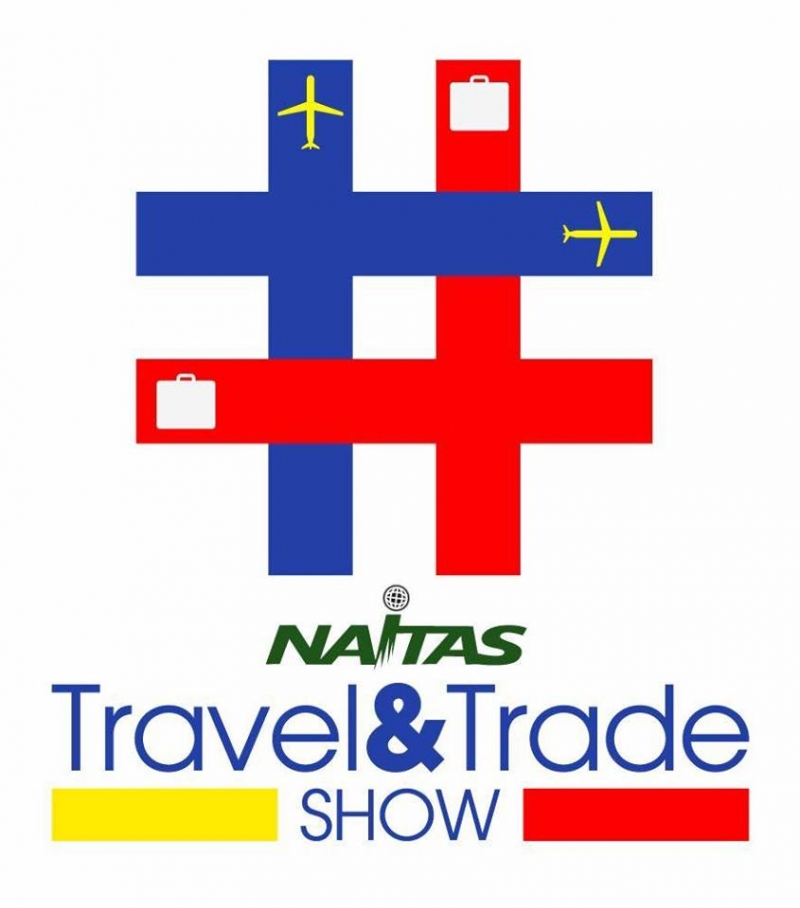 Date: April 2018 | Venue: SMX Convention Center, MOA Complex, Pasay City
Now on its third year, the NAITAS Travel & Trade Show is one of the biggest of its kind in the country and the brainchild of the National Association of Independent Travel Agencies or NAITAS, an association with more than 400 members and 13 chapters all over the Philippines. The NTTS which happens every April offers promising travel, tourism and trade deals for outbound and inbound destinations. The Show also highlights products and services that go with travel and tourism.
Visit their Facebook for updates.
3. Travel Madness Expo (July)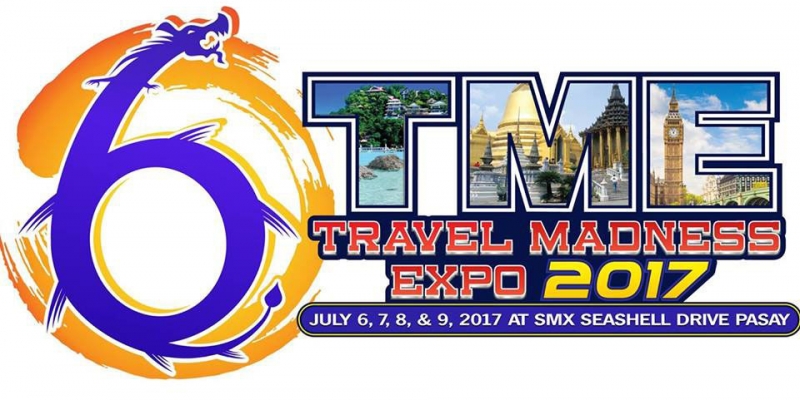 Date: 6-9 July 2017 | Venue: SMX Convention Center, MOA Complex, Pasay City
This is actually the first travel fair that we've been. It fueled our interest to visit these events after we scored Batanes return tickets for only ₱2,000 via Philippine Airlines. Yes, it's madness!
Check out their Facebook for up to date details.
4. Philippine Travel Mart (September)
Date: 1-3 Sept 2017 | Venue: SMX Convention Center, MOA Complex, Pasay City
Now on its 28th year, the Philippine Travel Mart (PTM) is considered as one of the biggest and longest running travel trade exhibitions in the country. The fair also sets aside space on great deals to capture the various tastes and preferences of travellers, including those inclined to off-the-beaten-path destinations, island getaways, tour caravans, luxury and wellness, and ASEAN attractions. The PTM also features their Sale ng Bayan that offers one-time promotional deals on airfares, accommodation and other tourism related services, with exclusive offering during the three-day event and several cultural events on the side.
For more updates, visit PTM Facebook Page and Website.
5. World Travel Expo (October)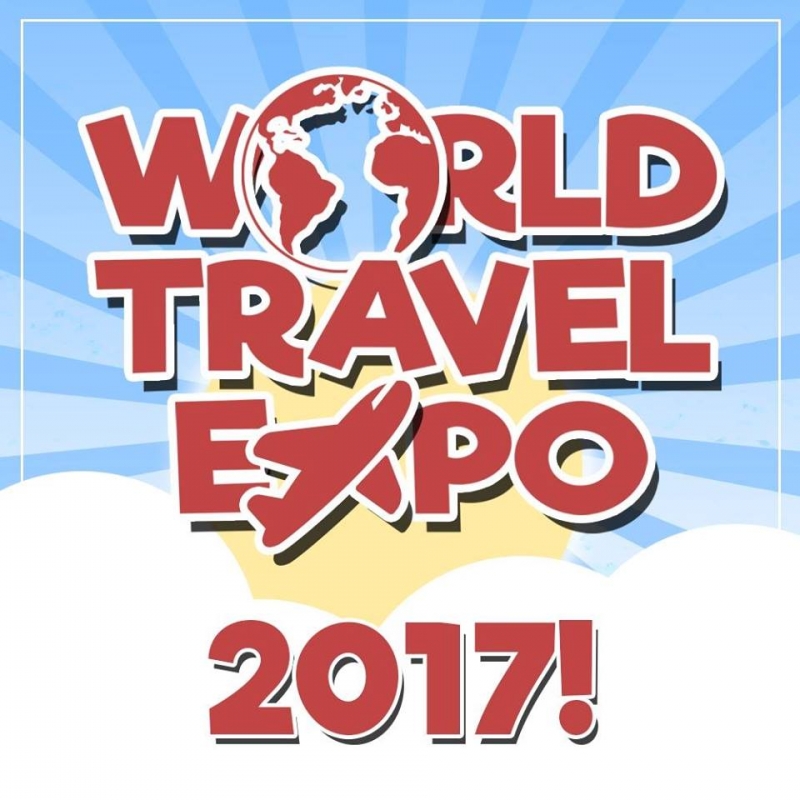 Image credit: World Travel Expo
Date: 6-8 Oct 2017 | Venue: SMX Convention Center, MOA Complex, Pasay City
We haven't been to this travel fair yet but they are providing another great options and variety of affordable travel deals leading up to the holidays. This year, the Expo will showcase more than 100 booths and will host various parallel activities such as conferences, workshops and activities related to travel and tourism.
Check out their Website and Facebook for up to date details.
6. Travel Sale Fair (November)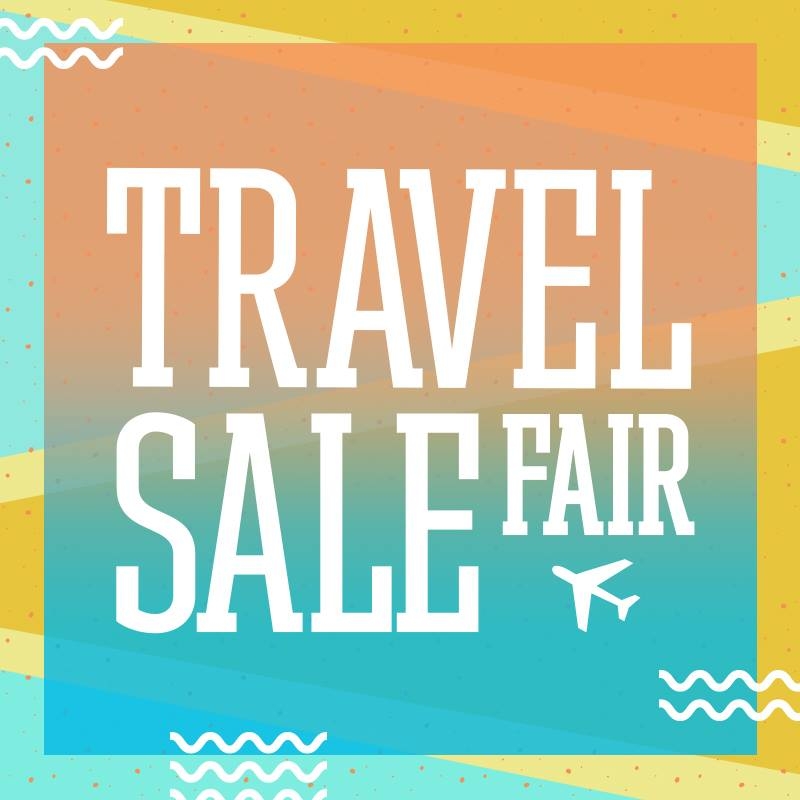 Date: November (No available dates yet) | Venue: World Trade Center (2016 venue)
The Travel Sale Fair is only in its second year yet the turnout of exhibitors and the crowd was equally overwhelming. Being the major culminating travel fair in Manila, it offers a good opportunity for your last minute holiday travel plans or Valentine's getaway. The fair not only offers great deals and promos on fares and hotels but it also features an array of travel essentials for the trendsetter travellers.
For more timely updates, visit their Facebook.
Quick guide
Entrance fees
These travel fairs usually impose minimal entrance fees that range from ₱50 to ₱100 per person which is collected upon registration. Senior Citizens/PWDs have discounts usually.
Organisers sometimes offer free entrance fees for preferred credit card holders, while other establishments/operators offer free passes through their websites or social media pages.
Must-Grab
Discounted fares of leading local airlines (Air Asia, Cebu Pacific, Philippine Airlines, SkyJet) and major international carriers.
Affordable and variety of tour packages to almost all major local and international destinations
Promo rates for advance booking in island resorts, boutique hotels and high-end accommodations
Free registration/sign-up to several rewards offerings such as GetGo, Mabuhay Miles, Air Asia BIG, etc.
Discounted travel essentials: gears, insurance, etc.
Get FREEBIES from almost all booths through several ways, usually by liking their social media accounts, fun games, trivias and when you avail of their products/offers.
Get to experience and have a preview of sights and flavours of participating local and foreign government tourism organisations and establishments. Make sure to drop by their booths.
Essentials
Just like any exhibits or fairs, the venue could obviously get so crowded at any point characterised by long and winding queues sometimes in some booths. Not to mention, we all want to have a pleasant and convenient experience as possible. So here are some things to remember and essentials to note and consider:
Plan ahead. If you're eyeing a certain destination or activity, hotel or airline, please refer to their social media accounts for available promos.
Familiarise their location at the venue. This also helps you get to your desired booth or services. Please refer to the floor layout or you can perhaps ask at the information counter/help desk upon registration.
If you wish to avail of airline bookings, it is better to prepare a priority list of dates and destinations and an alternative/secondary list in case those dates or destinations are already taken or fully-booked.
Never ever forget your cash/ATM or credit cards and official ID. Better to withdraw from ATMs ahead at the main mall. Beware of pickpockets and other modus operandi, although we're sure organisers are definitely conscious of security.
Be there the earliest possible time. Come in comfortable clothing.
From our experience, it is convenient to have a companion with you. We're pretty sure you don't want to leave the queue as much as possible at any point.
Food stalls are available inside the exhibition hall. You can buy something to eat and drink before falling in line or while going around.
Food, water, illegal drugs, deadly weapon and are usually not allowed inside. You will undergo a strict security check at the entrance.
Be patient and enjoy the experience. Join the fun games and listen/watch the scheduled activities on stage. It's all worth it especially if you get your desired trip and deals. PROMISE! 🙂
SEE YOU ALL! GOOD LUCK and HAVE FUN ON YOUR NEXT TRAVEL!