If you're reading this, chances are you're one of the hopeful travellers who are mustering the courage to finally get a travel tattoo. If you aren't, then you've probably gotten one already. But for the tattoo virgins out there, this one's for you. We know just how intimidating the thought of getting your first tattoo is. You think about what your family might say, you think about the possible pain, but most importantly, you think about the design. You scour the Internet looking for a tattoo peg that speaks to you and can accurately express who you are.
Well travellers, you're in luck. There are several tattoos that were destined for globe-trotters like us, so we've selected awesome pegs to narrow it down for you. Check out these travel tattoos!
1. This deconstructed minimalistic aeroplane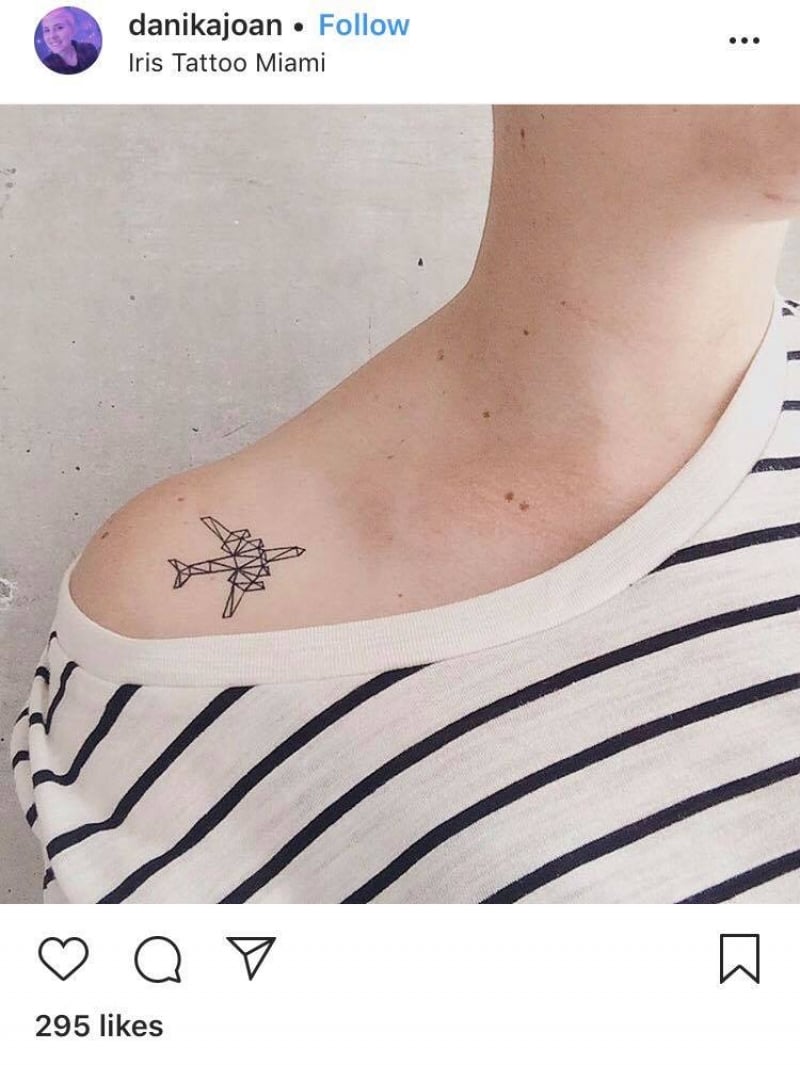 We've seen typical miniature aeroplane tattoos then and again. So how about changing it up a bit and asking your tattoo artist to play with different shapes? With enough brainstorming and creativity, you'll definitely get a unique and sophisticated aeroplane tattoo!
2. A classic paper plane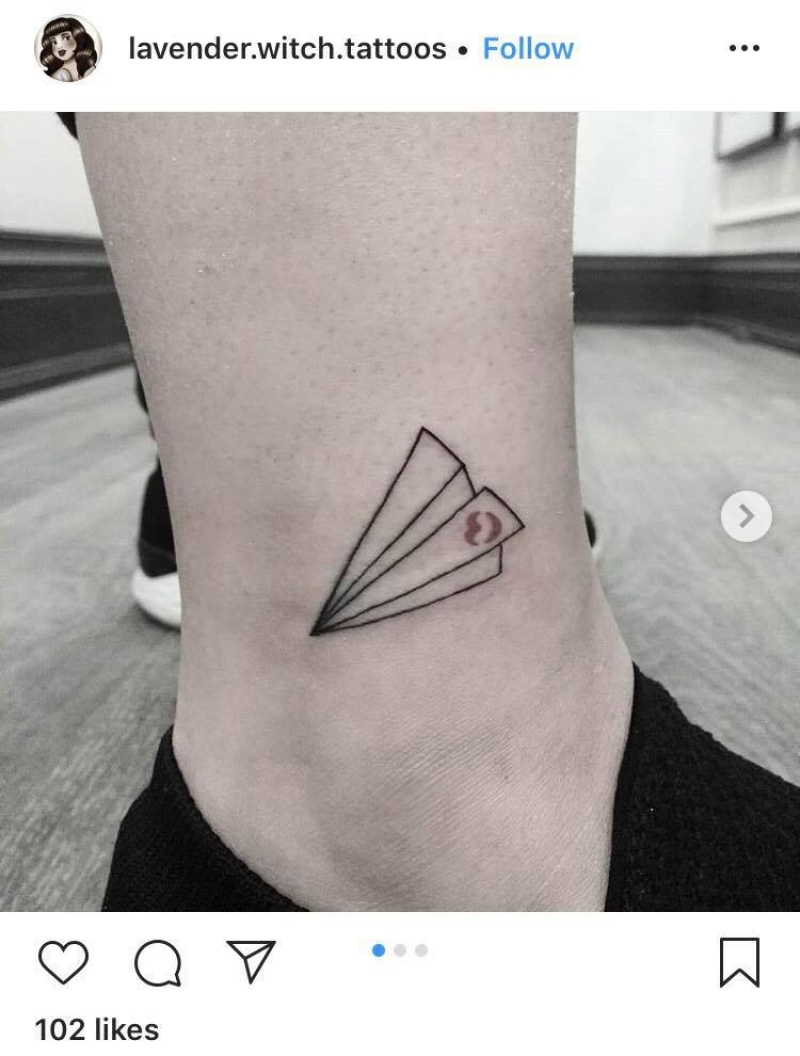 Supposing you'd rather stick to conventional symbols, the paper plane doesn't really go out of style. It's charming, subtle, and can easily be placed anywhere on your body. This would be an easy and smart choice for first-time tattoo getters!
3. Chillin' like a palm tree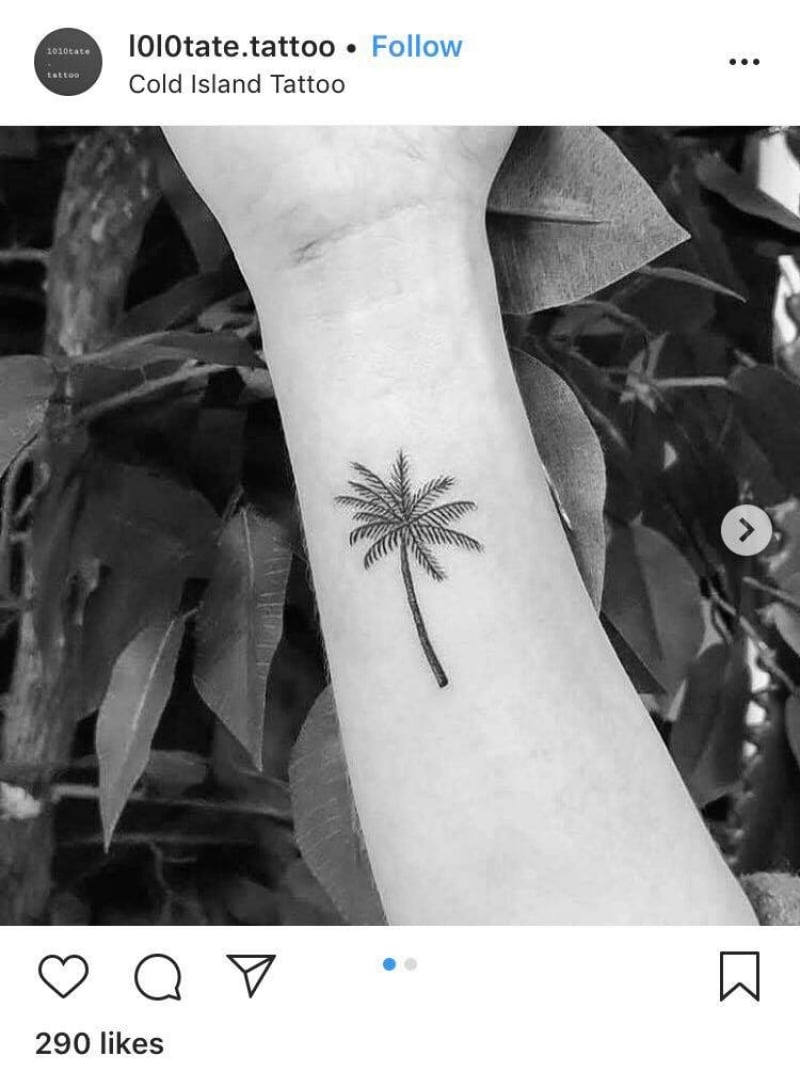 Here's to all the perennial beachgoers and self-professed beach bums! If you love the beach and want to bring a piece of it with you without affecting the ecosystem, drop those seashells, spill the sand back to where it belongs, and just get a tattoo of a palm tree. Not only will it symbolise the beach, but it can symbolise spiritual growth and shelter, too.
4. This sweet interpretation of an island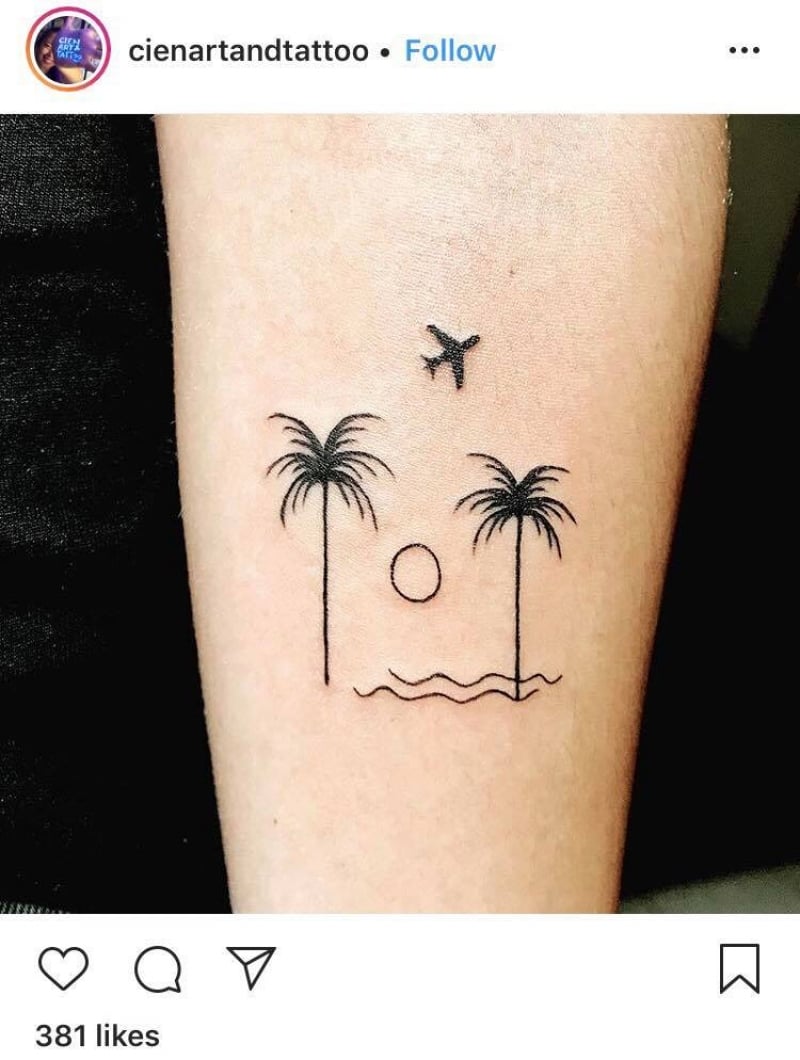 Speaking of palm trees, why not get inked with an island? You could reimagine it into a louder or quieter version like the one above.
5. Around the world you go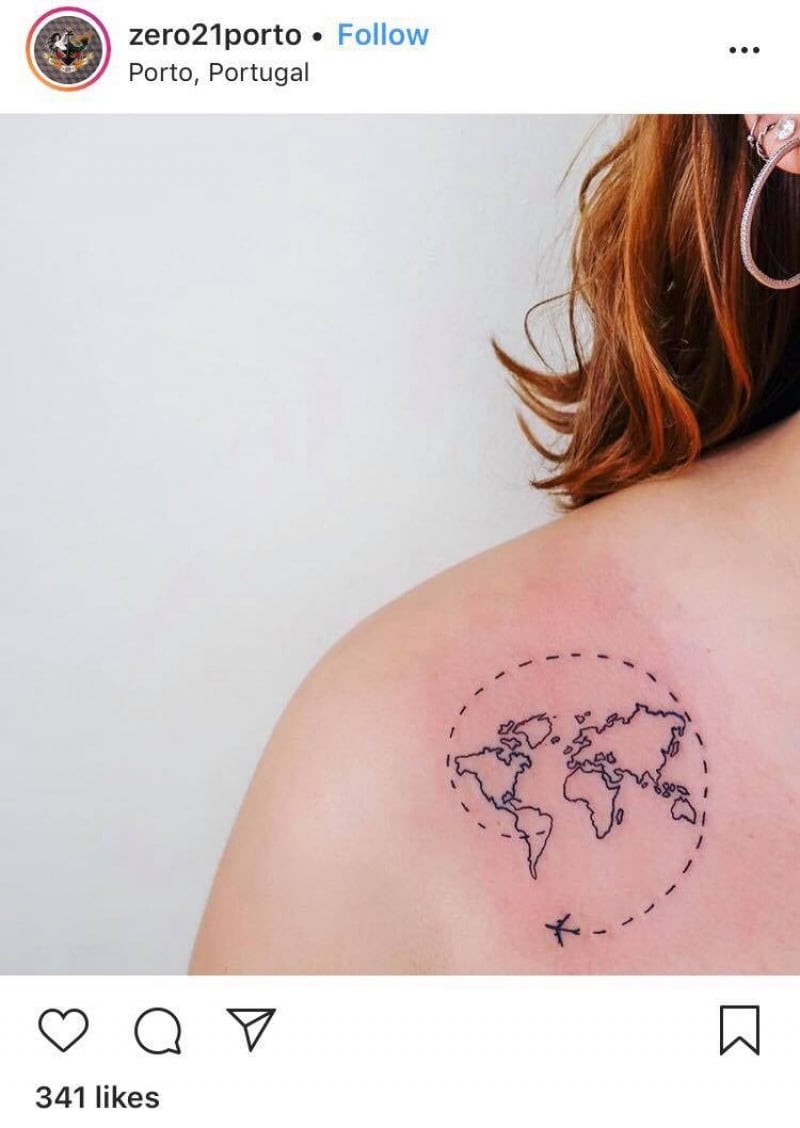 A world map isn't as cliche as it sounds as long as it's sprinkled with a little bit of magic. Take a look at that cute aeroplane with trace lines! Doesn't that make all the difference? You can even colour the outline of the countries to add a pinch of wow!
6. The good ol' compass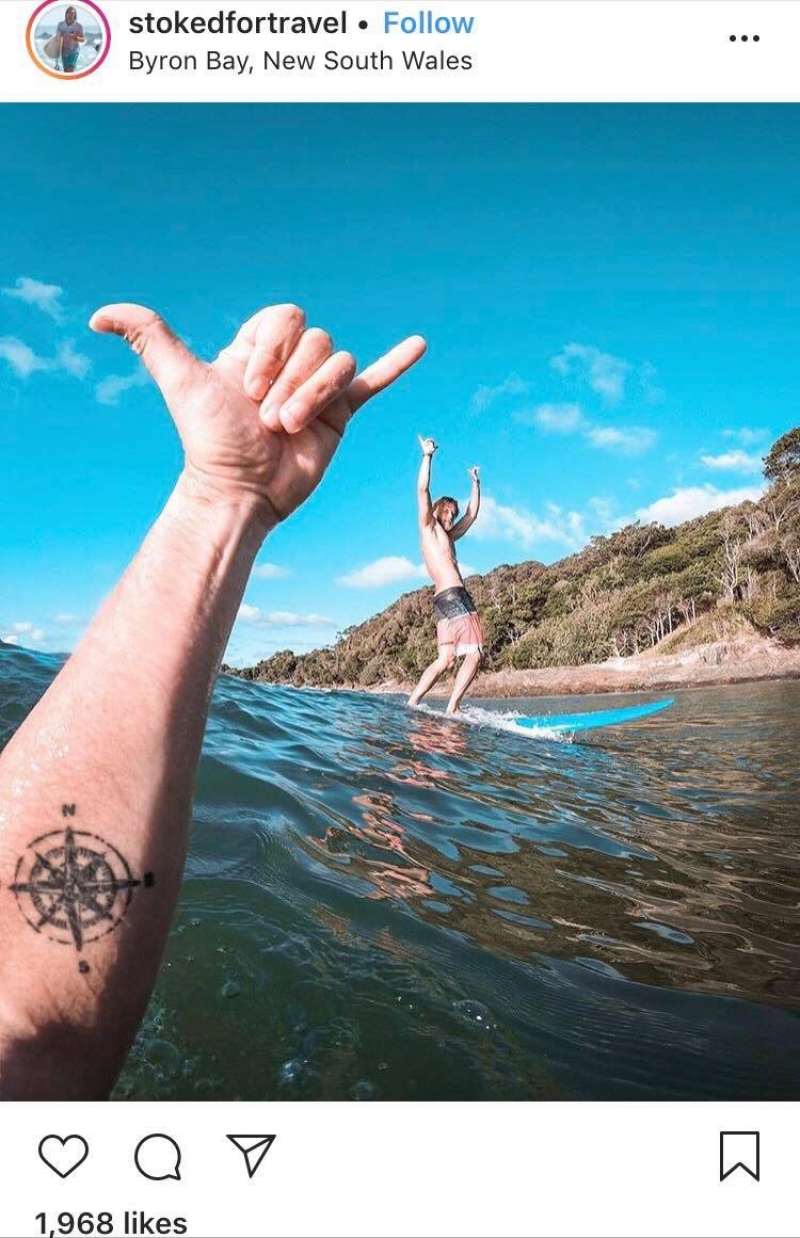 Somehow a compass tattoo feels like a true-blue traveller's badge of honour. One look at this tattoo and you know in your gut that the person bearing it is an adventure-seeker.
7. Here, there, everywhere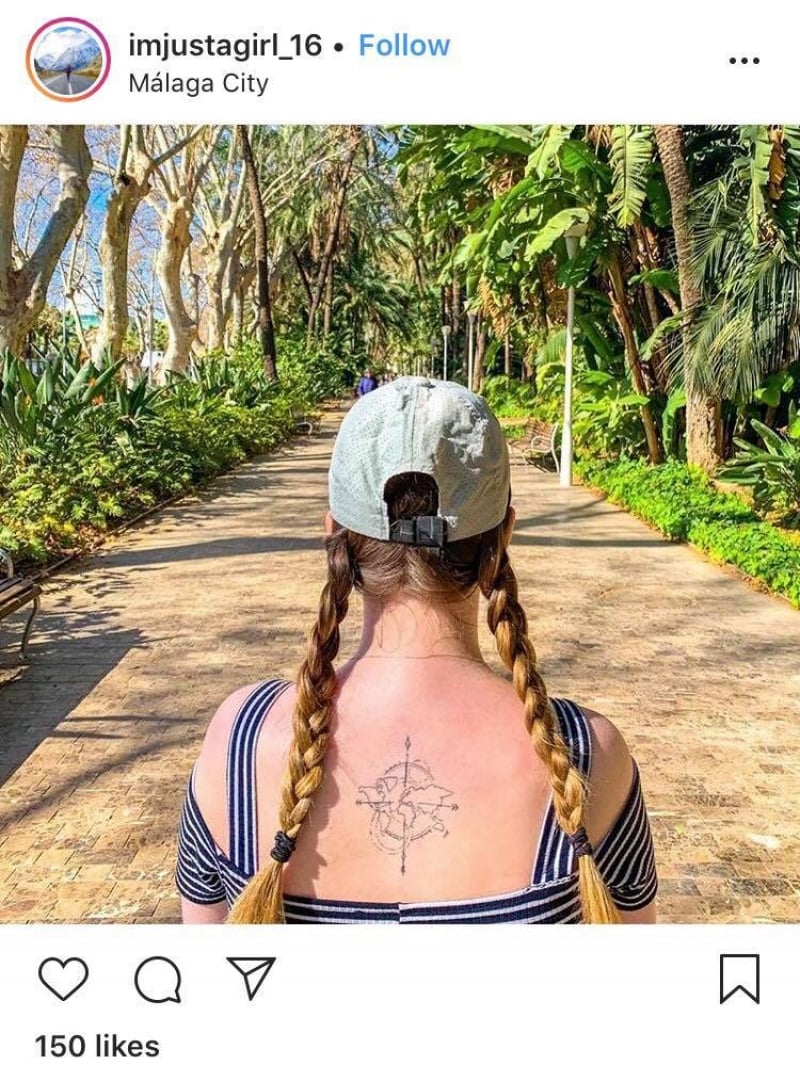 Here's an idea: Why not combine the world map and the compass? It's definitely a more ambitious and expressive design than most travel tattoos, but the message is clear — you are a wanderer at heart, and you're going to cover the earth before it covers you!
8. Wave after wave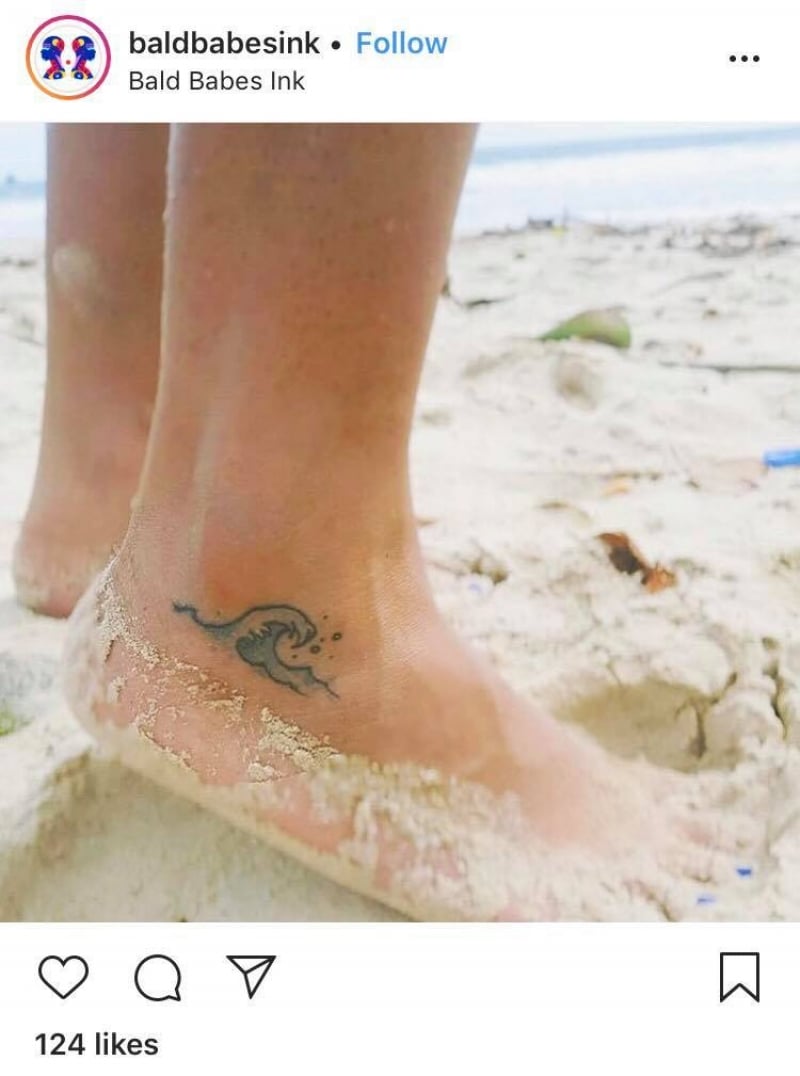 In love with the sea? Or maybe you're fond of surfing? Then you were born for a coloured wave tattoo. They come in all sizes, just like the waves you love to catch!
9. The quiet sailboat of your dreams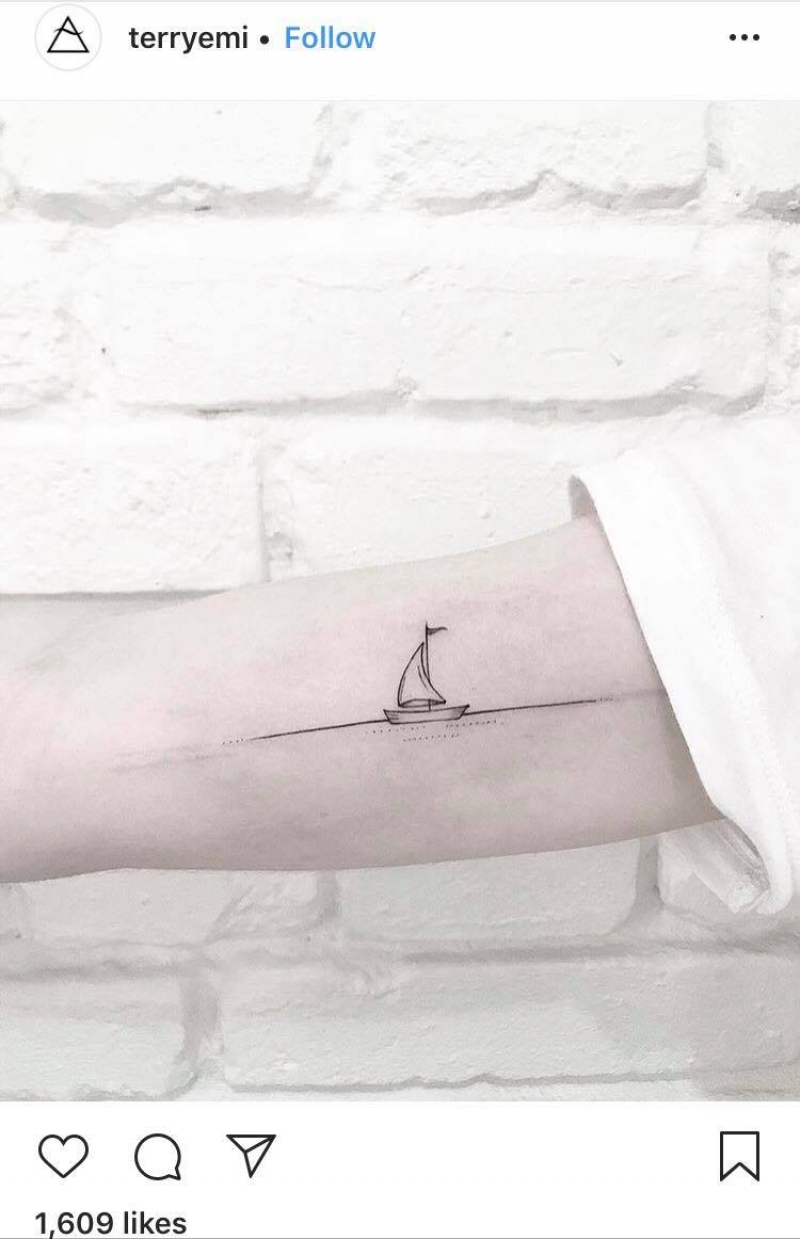 When it seems like the ocean is always calling, go for a sailboat. Just like the plane and compass, it's a classic traveller's tattoo that will never fail you.
10. You're rocking the boat
Why not ask your friend or tattoo artist to design a travelling vessel with "you" on it? It's always a good idea to add a bit of yourself in everything you do, so to speak.
11. This little plane with a little cloud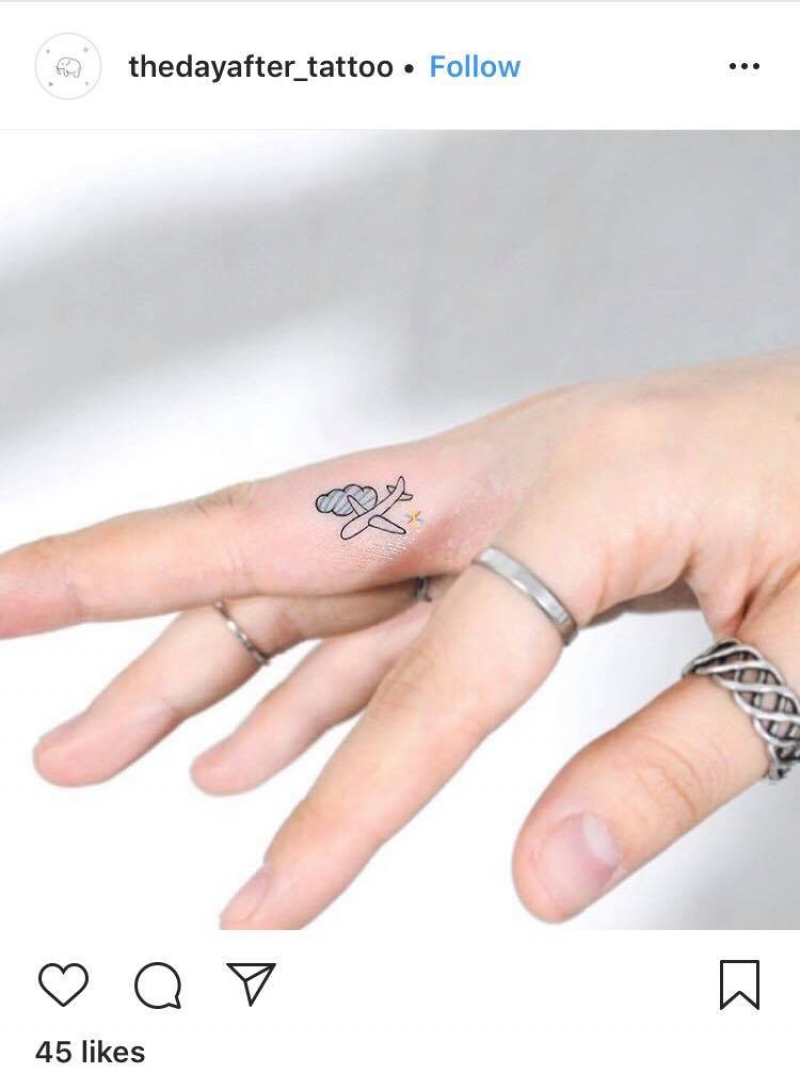 Even a simple symbol like an aeroplane can be customised to look quite intriguing with colour and sparkle. Don't count out coloured tattoos just because it may be your first time!
12.  Is this your suitcase?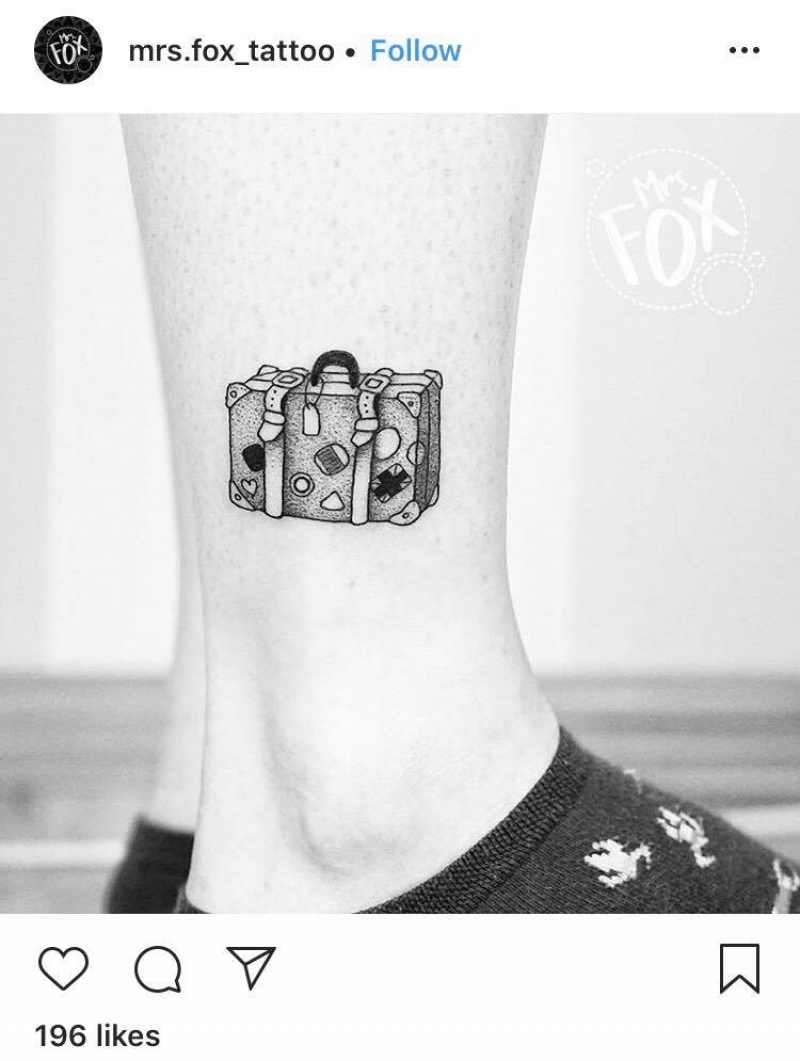 If you have a taste for vintage, here's a suitcase peg that might pander to your style. With all the backpacking hype nowadays, the idea of a suitcase (tattoo) almost feels new!
13. Your daily dose of inspiration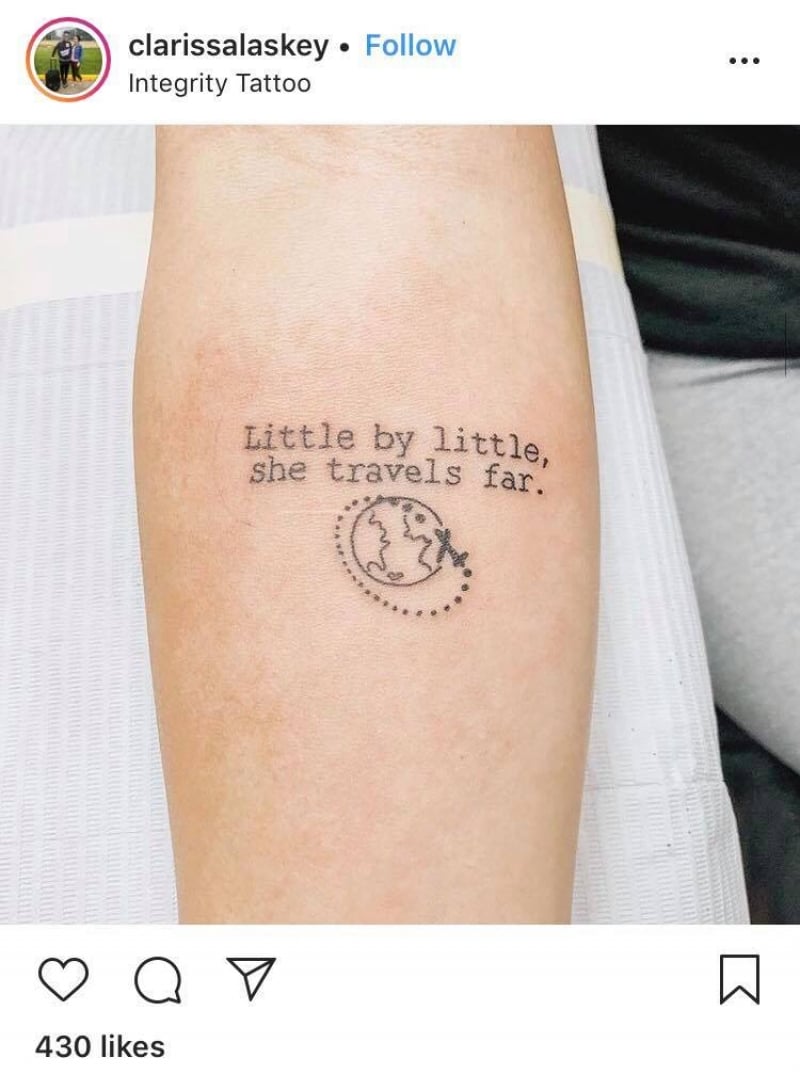 Choose your favourite travel quote and slap it on. We're pretty sure that you won't have any regrets when it comes to a tattoo design that literally speaks for itself with no need for interpretation. With an inspirational quote, you're definitely safe!
14. Ain't no mountain high enough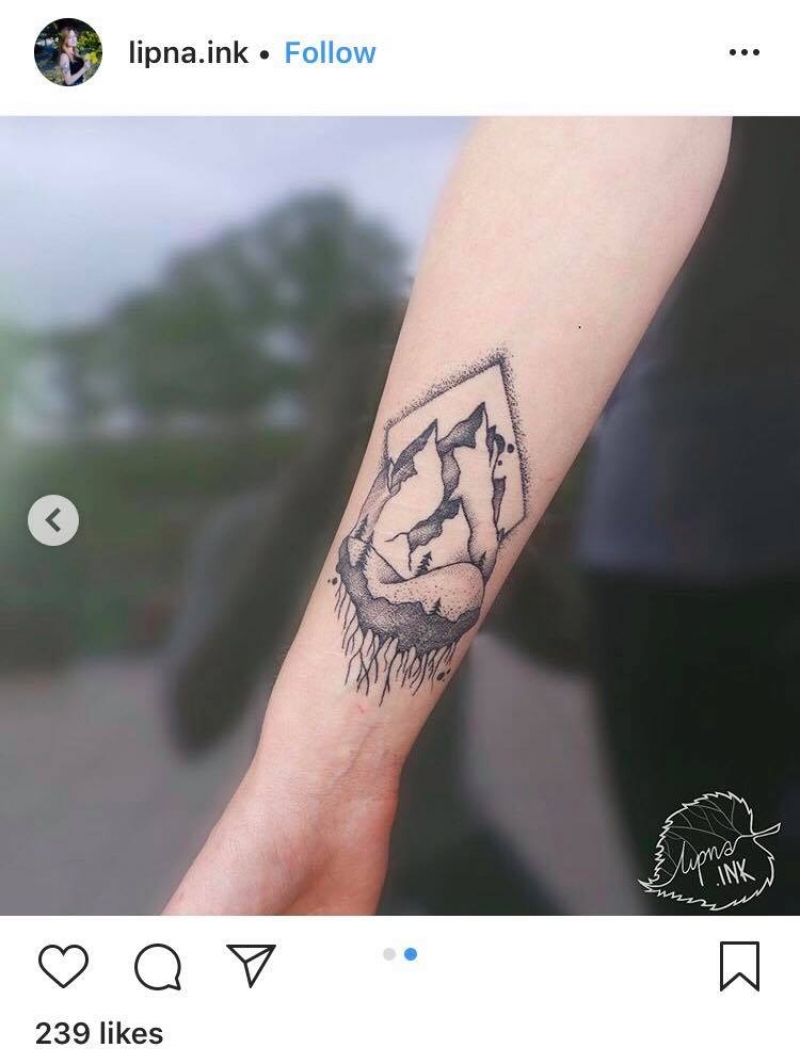 Brave enough to hike mountains? Then perhaps you also have the guts to get a tattoo that perfectly represents the valour and hardiness of hikers. With a mountain tattoo this elaborate, no one's ever going to underestimate your spirit and strength!
15. Up, up, and away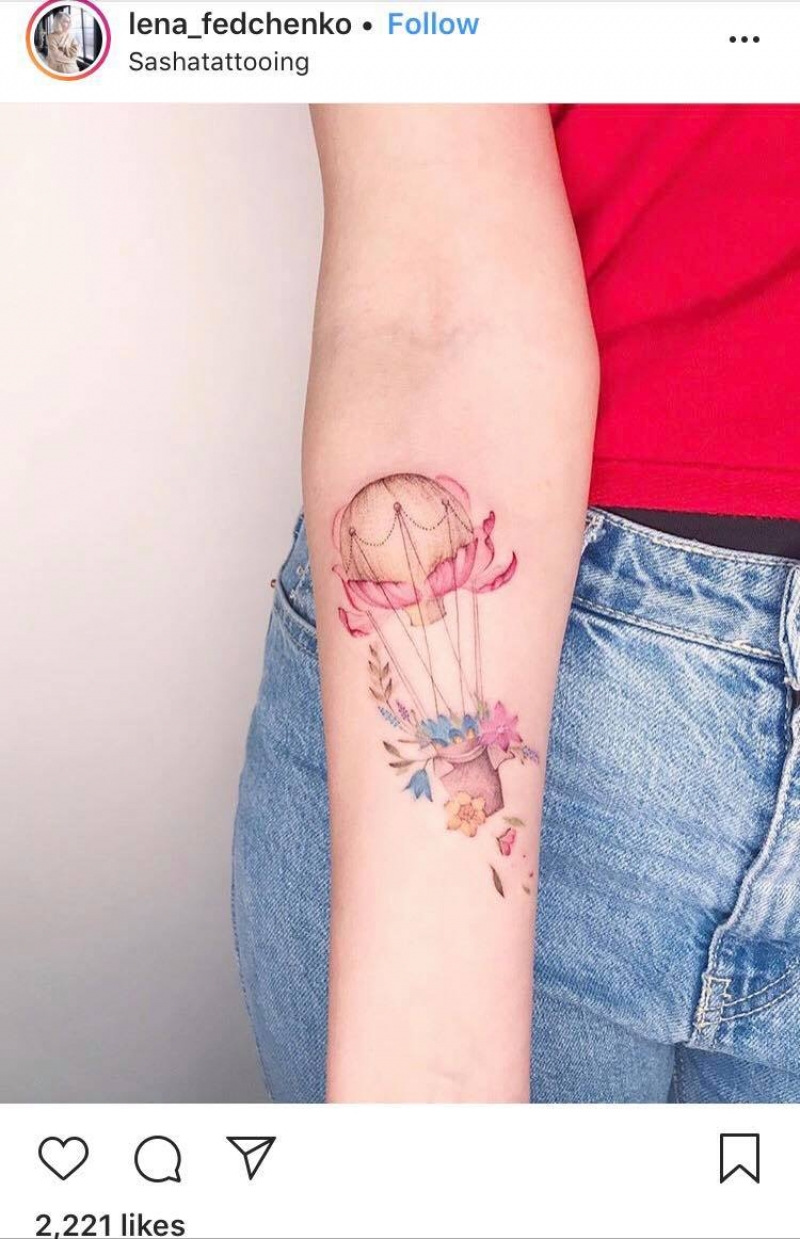 Who doesn't love the idea of hot air balloons?! We get so caught up with planes and boats that we've forgotten how charming and unique air balloons can be. Whether it's black or coloured, you'll be able to find various pegs of this on the Internet for sure!
16. Hitting the road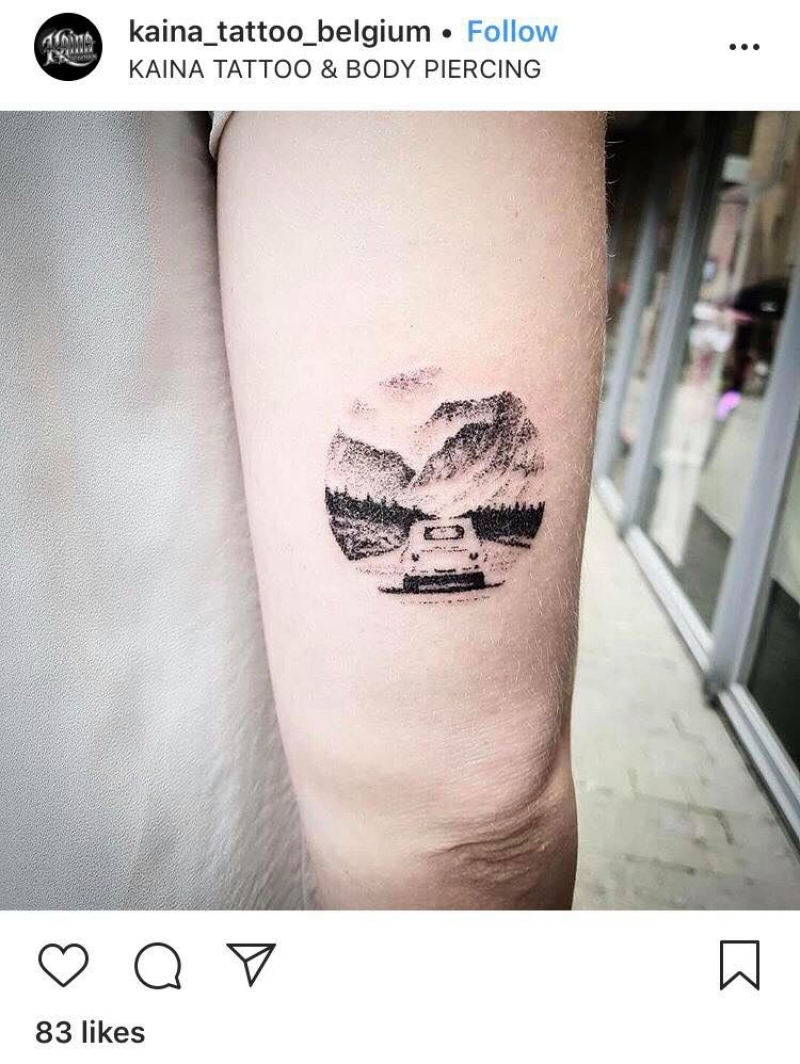 Sometimes, the most memorable journeys are road trips with friends, lovers, and family. Seal your happy days on the road with a tattoo featuring your favourite car in the great outdoors!
17. A snip of your favourite destination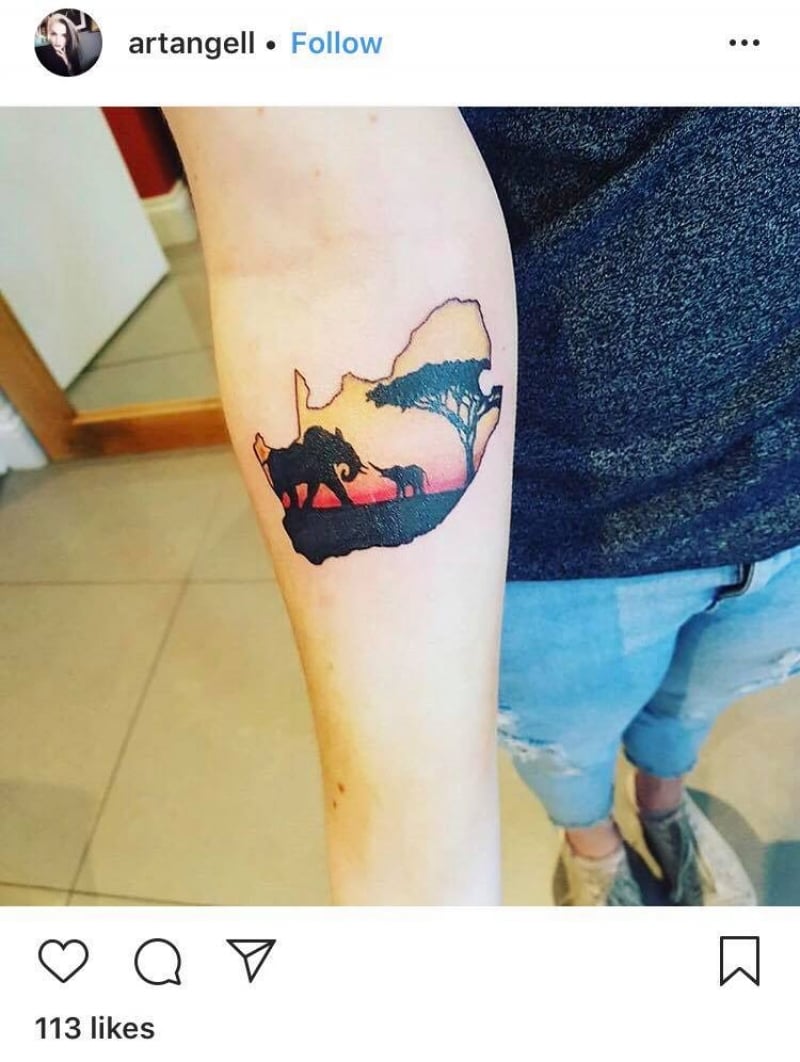 What could be more sentimental than tattooing an artwork of your favourite place on your body? Get aspects that can symbolise the country or region, put them all together in one cohesive image, and voila! You'll take a precious piece of it wherever you go.
18. For travel lovers and bunny huggers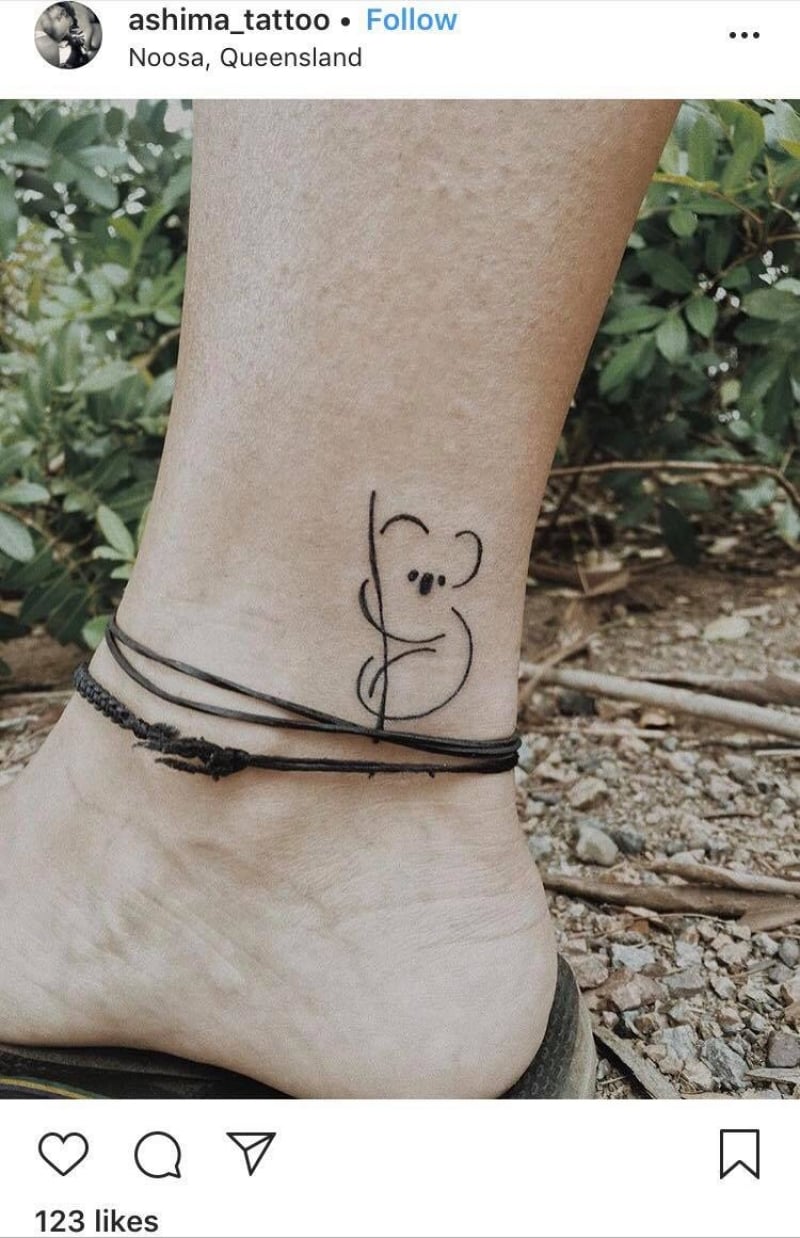 Perhaps, instead of the sights and food, you've fallen in love with your destination's native animals. So much so that you want to take them home with you. Obviously, you can't. So, what's the next best option? You guessed it…tattoo it!
Also read: 20 Destinations Every Animal Lover Should Add To Their Bucket List
19. A traveller's stamp of approval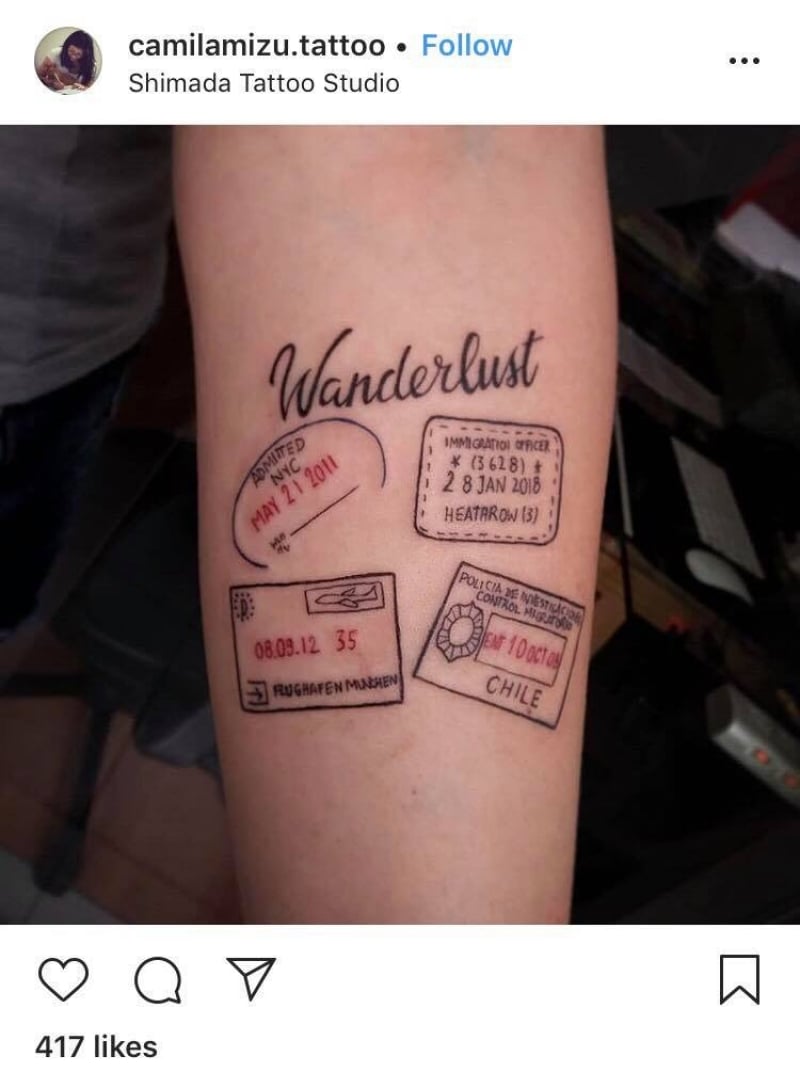 If you like hoarding passport stamps, this might pique your interest. Passports expire, and your collected stamps will be kept away sooner or later. But tattoos are with you forever. As cheesy as it sounds, tattooing a "passport stamp" to commemorate the dates of your journey is actually a very clever way to keep the memory alive in the long run.
Also read: Travellers Arriving And Departing South Korea Will No Longer Receive Passport Stamps
20. A tribute to your wanderlust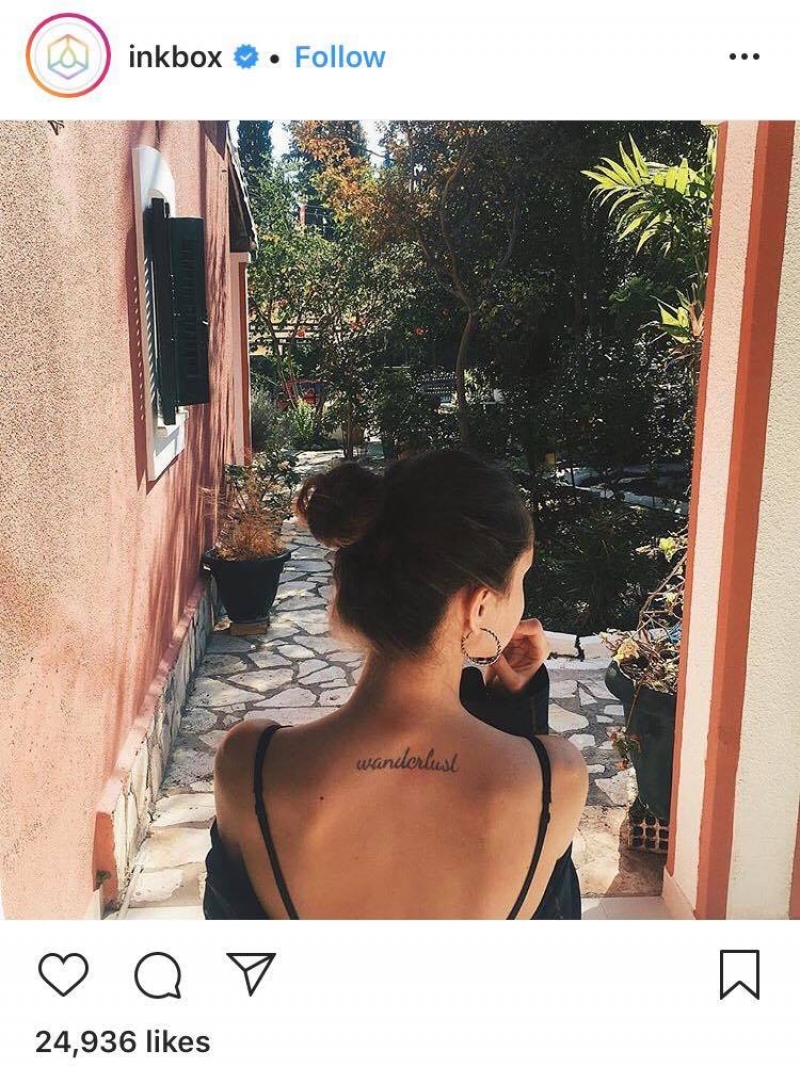 And when you still can't decide which travel tattoo is best for you, perhaps it's just as simple as this. Wanderlust. The one word that started it all for you. The one word which travellers will forever be associated with — because it's who you are, simple as that. No frills, no hidden meaning. Just your honest truth.
That was quite the barrage of inspirational pegs! Now the question is, are you ready to make the lifetime commitment?