When was the last time you went to a local park?
Or used a public comfort room that's not in a mall? When it starts to rain and you risk getting drenched in the streets, is there a covered waiting shed within your line of sight? Or do you find yourself at the mercy of the nearest restaurant?
Think about it. We don't even have a decent number of public trash cans. (And even if garbage bins were accessible to us while walking around the city, I have this inkling that we'd still see littered streets. #realtalk)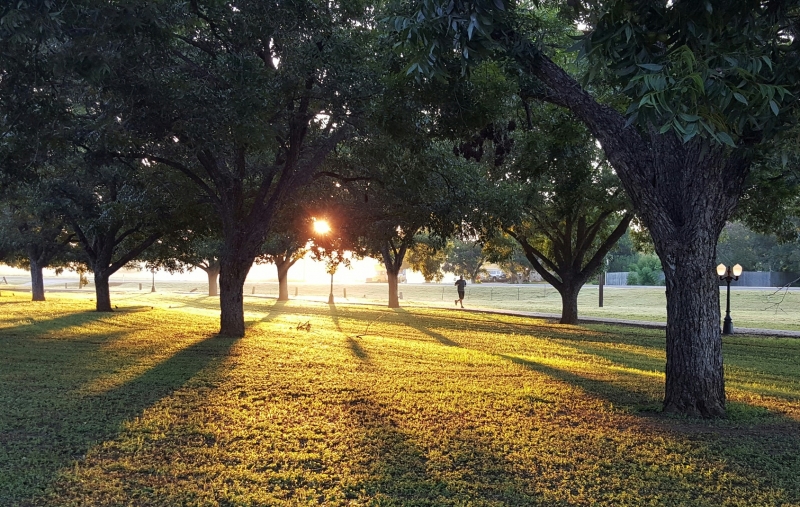 This all dawned on me while sipping on a hot Spanish Latte in Bonifacio Global City. I happily plopped down on a stylish bench just outside the café because I preferred taking my coffee outdoors. The weather was good, and right across from where I sat was a small public park where joggers gathered to do a few laps. Some were warming up with a few push-ups, others were stretching to cool down.
It was in the middle of people-watching when I came to a sudden realisation. Manila has this habit of taking public spaces like these and turning them into something else. Build, build, build, as our government would say. And so, while I write this with frustration, it is also in good faith that I ardently hope for more nice public spaces in the Philippines — for pedestrians, for commuters, for travellers making their way. Don't you think we should have more of…
1. Benches and seats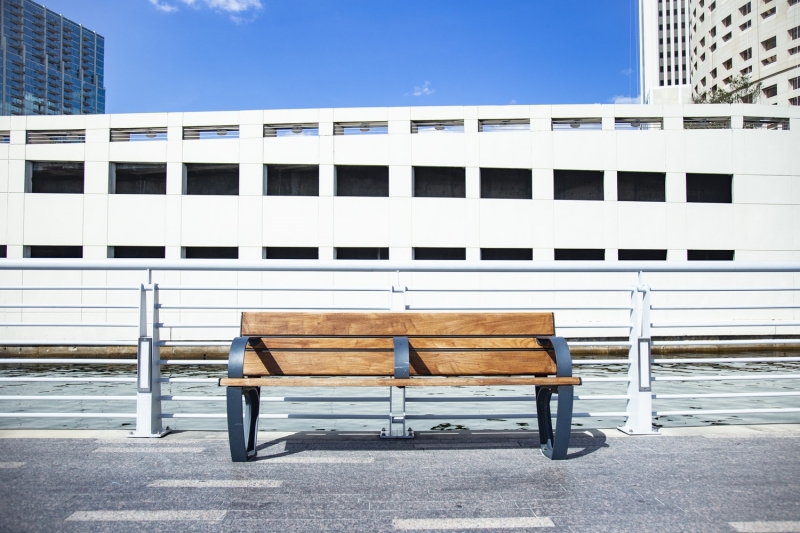 I don't know about you, but as I enjoyed my cuppa joe on that bench in BGC, I actually couldn't remember the last time I sat comfortably on a public seat. Our outdoor benches are often filthy or out-of-order. Usually, I just stand around while waiting outside. Do you do the same thing?
2. Waiting sheds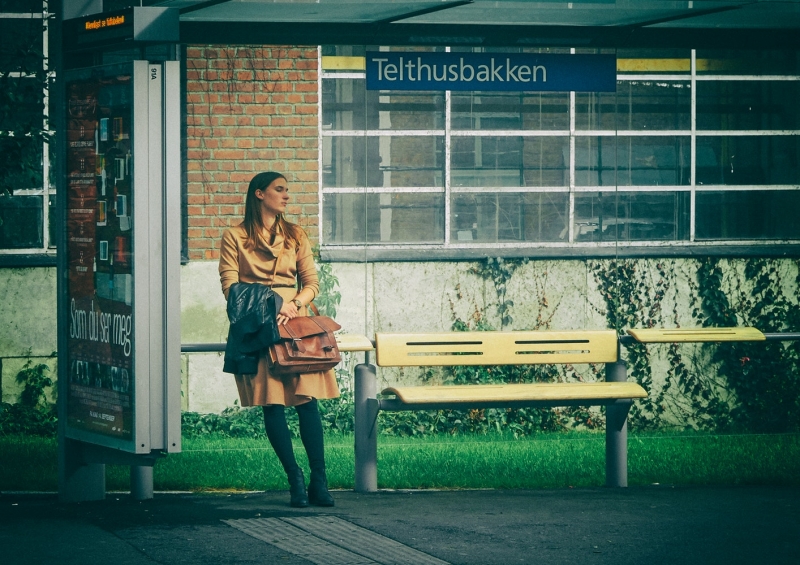 Speaking of waiting, we don't have enough waiting sheds, either. Sure, there are certain areas in the country with an abundance of places where commuters can pass the time while waiting for a ride, but there's still a general lack of waiting sheds with decent cover. Waiting sheds that could shield us from rain or the sweltering sun are like mirages in a desert. Souls tired from a dreary day spent mostly on commuting start imagining it, but the evasive waiting shed never appears in real life.
And can we talk about vandalism? No, I'm not pertaining to street art. Why does every single waiting shed have to have some curse word scrawled on it?
3. Outdoor gyms and wellness facilities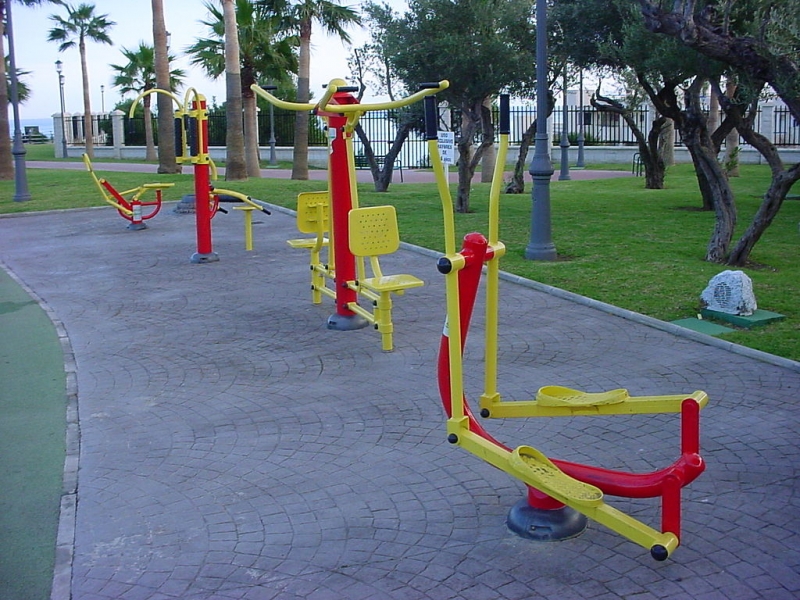 While walking the streets of Ho Chi Minh in Vietnam two years ago, my friends and I came across one of those exercise parks. It had decent workout equipment and ample of space for simple cardio exercises. Heck, you could probably even hold a yoga session or Zumba class there. We were so impressed that we actually deviated from our itinerary to spend a good 30 minutes trying out the outdoor gym. Another foreigner saw us having a blast that he decided to join us. By the end of our sweat sesh, we were all thinking the same thing, "Why can't we have places like this back home?"
4. Jogging routes and biking lanes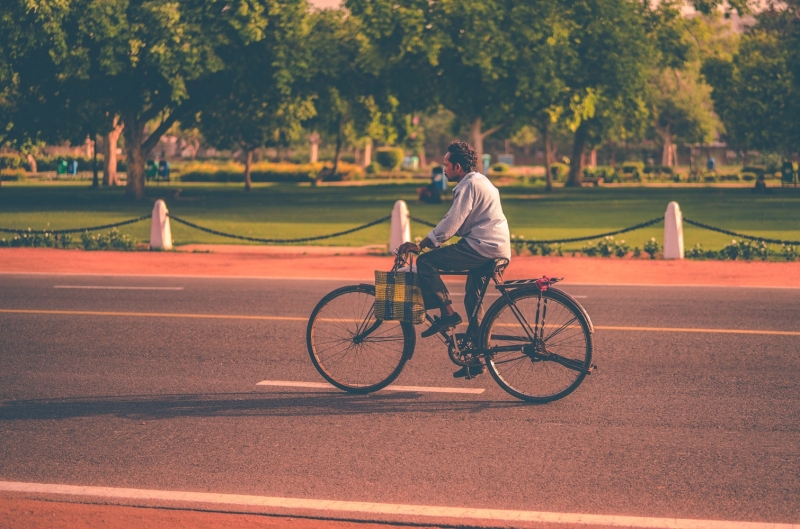 I know a few go-to jogging routes in the city, but the fact that I can barely count them on one hand proves we don't have many. Biking lanes are even harder to discover. In Manila, inconsiderate vehicle owners use biking lanes as parking spaces. You can barely make out some biking lanes' markings on the concrete, so much so that they're practically non-existent.
5. Green parks and gardens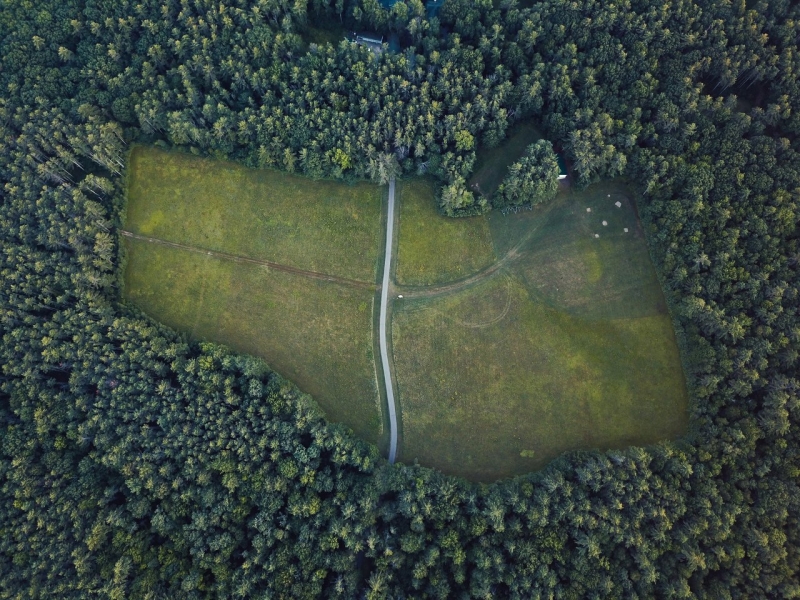 Just recently, Arroceros Park, fittingly dubbed as "Manila's last lung" has been thrown on the chopping board. It was announced earlier this year that the historical 2.2-hectare park would be destroyed and in its place will rise yet another commercial establishment. Don't get me wrong, we have nothing against commercial establishments. But shouldn't development include the health and protection of our green spaces? Do you know how much green, open spaces contribute to our wellness, as well as mother earth's? Public gardens and nature parks are becoming fewer and fewer these days, especially in the Philippines.
So this is my apology to Arroceros Park and to all the local green spaces we've neglected and lost before. This is my apology to all the nature parks we've forgotten and fought for at the last minute, when suddenly its very existence is threatened. If you're one of those places in the country with a local park or plaza, visit it often. Play an active role in its care and maintenance.
6. Playgrounds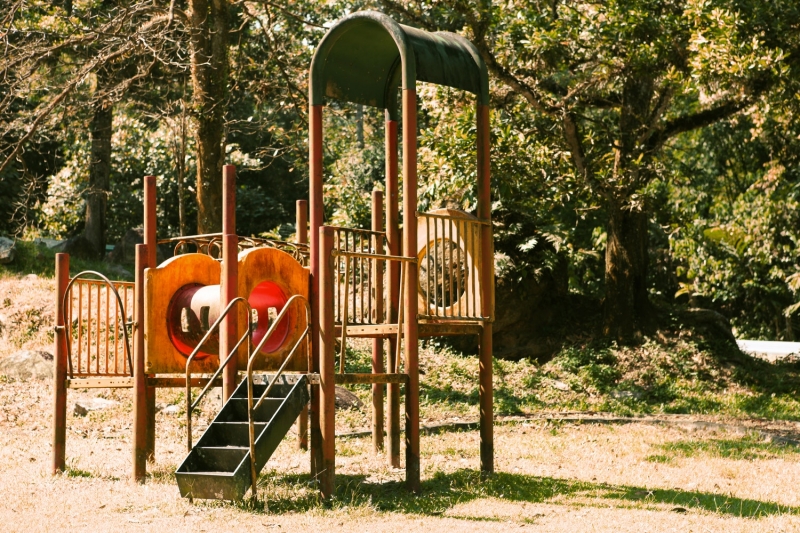 It's normal for kids nowadays to be glued to their tablets and other gadgets. Some would even go as far as saying kids these days are brought up by tech and social media. But imagine if we had more sanitary, safe playgrounds, where kids could grow up knowing about friendship, camaraderie, exercise, and the outside world. 
7. Vending machines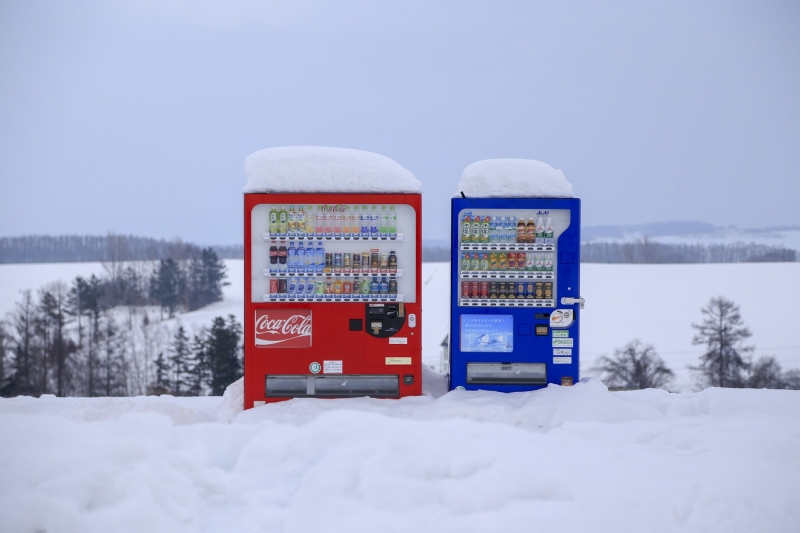 Technically not a place, but still, vending machines under public domain would be a great help to travellers and those on the road. They're convenient and they're great for when you need a quick fix. Now if only people can promise not to ransack these vending machines…
8. Overpasses and footbridges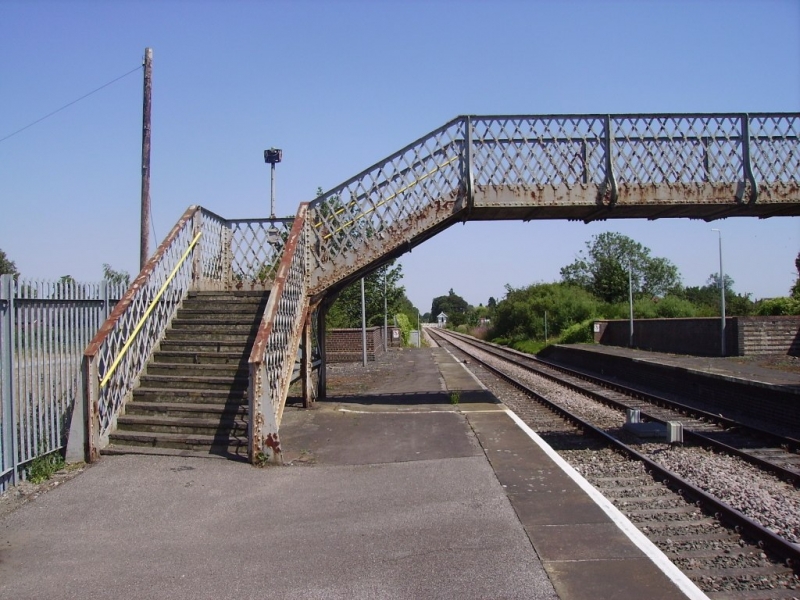 Sometimes busy roads can get pretty difficult to navigate by foot. Not to mention motorists' etiquette, which you really can't count on these days. You'd think pedestrians would be given priority, but not in most places in the metro. So yes to more overpasses. Or underpasses, as long as flooding is manageable, too, when it rains.
9. Public comfort rooms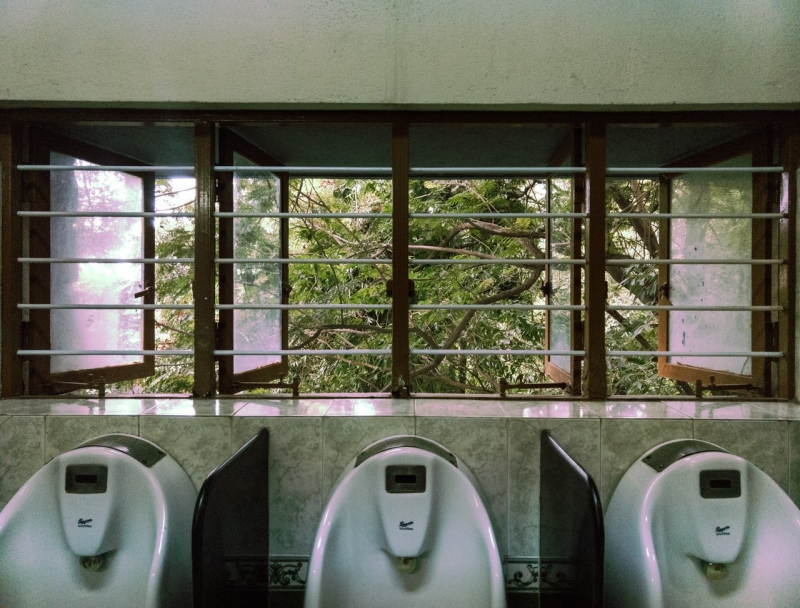 I cannot stress enough how much these will help. But I also cannot stress enough how quickly and easily public comfort rooms are trashed anywhere. On a side note, this is why we should take care of our public spaces, lest we be told that we don't deserve them anyway.
10. Pedestrian garbage bins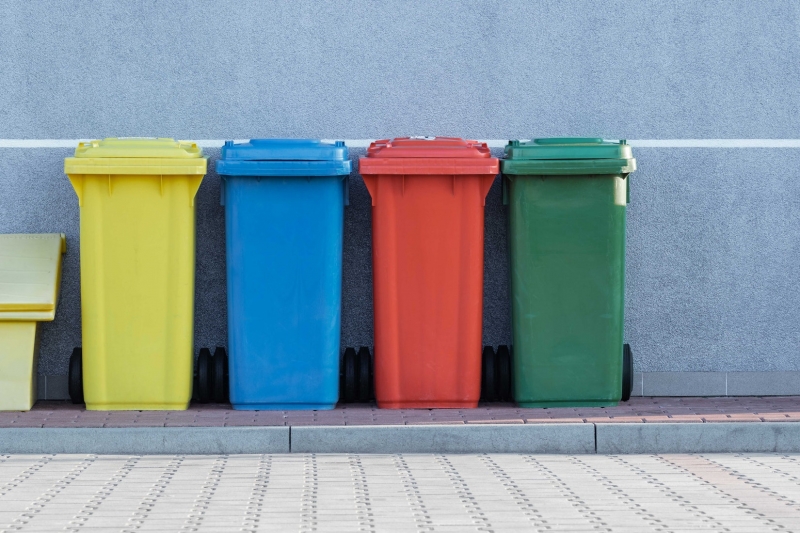 Yes, something as basic as trash cans. Even that, we lack. Along with the discipline that comes with cleaning as we go. This is another one in my list that technically isn't a place, but it does take up space. And travellers would greatly benefit from knowing where they can discard their litter while walking the streets. Or they can place it in their bags until they come across the next garbage bin. Which is actually the point; here, public trash cans are few and far between.
I guess you can say that more than a wishlist, this is a love letter of sorts to Manila and our country — please leave a little for the people. What little space there is obviously isn't enough. This is also a request to Filipinos and all travellers for that matter: If we do have good, clean, decent public spaces in brilliant working condition, let's keep it that way.
I'm sure there are more traveller-friendly public spaces that belong in this list. Let us know!
Also read: 10 Eco-Tourism Parks in the Philippines for Your Next Family Outing