Contributed by Behind the Lens
Dear Kyrgyzstan,
I can't believe that it's been more than two months since I visited your rolling hills.
I had never really heard of you, at least not until I watched a documentary about the nomads that roam your lands. You caught my attention. From that moment on, I couldn't stop daydreaming about you. I couldn't stop myself from reading travel blogs and telling myself that one day, I'd visit this country.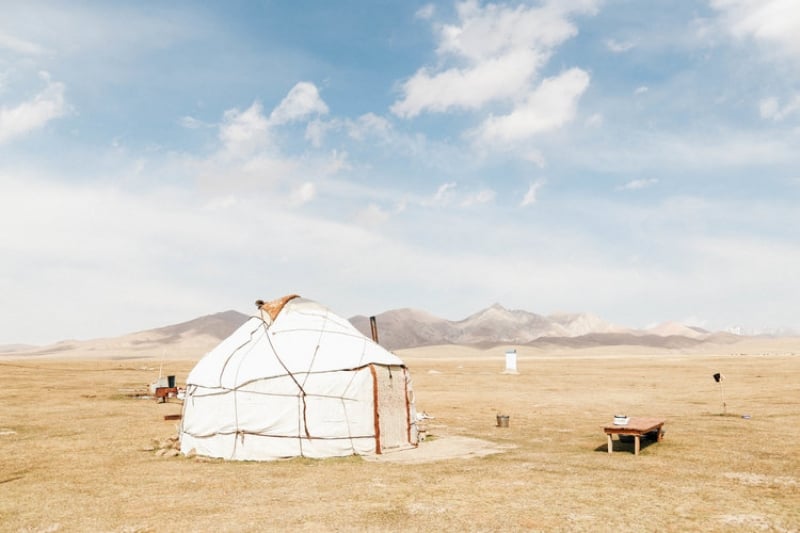 "You weren't born to just pay bills and die"
I arrived in Bishkek (the capital city) on a cold morning and immediately hopped on a bus headed for Kochkor, a valley town where I would be camping overnight. The ride was insane, to be honest. Your people were so curious about me. They kept talking to me in Russian, and all I could do was smile. I didn't want to be rude to them — I just don't know how to speak Russian! The scenic view made the drive that much more amazing — fresh air, rolling hills, flocks of sheep. I loved it!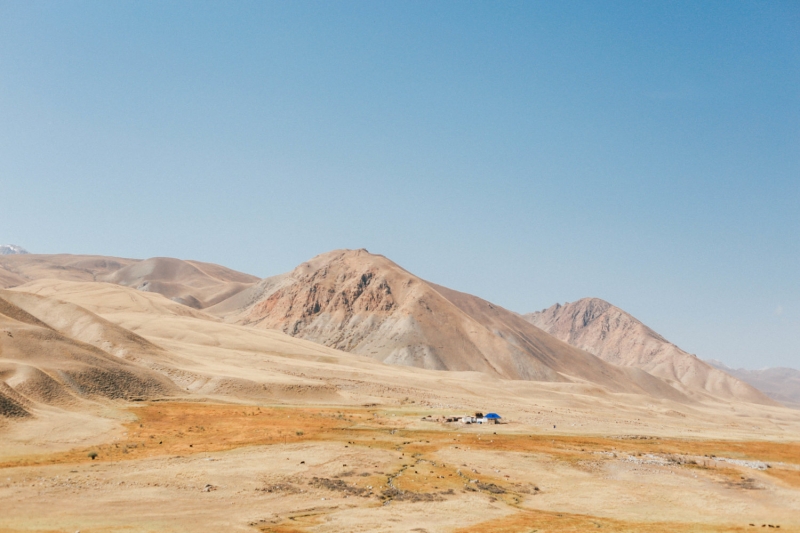 Sleeping in a yurt with the nomads was very memorable. They were friendly to me. They fed me bread, potato, meat soup, and grilled horse meat. It was one of the best culinary experiences I've ever had! Kyrgyzstan, I could eat your food all day. Remember the time that I almost passed up the opportunity to stay overnight in a yurt because my clothes were not thick enough? The guides made a fire, and they even offered their extra jackets to me. Your people are genuinely helpful and very kind.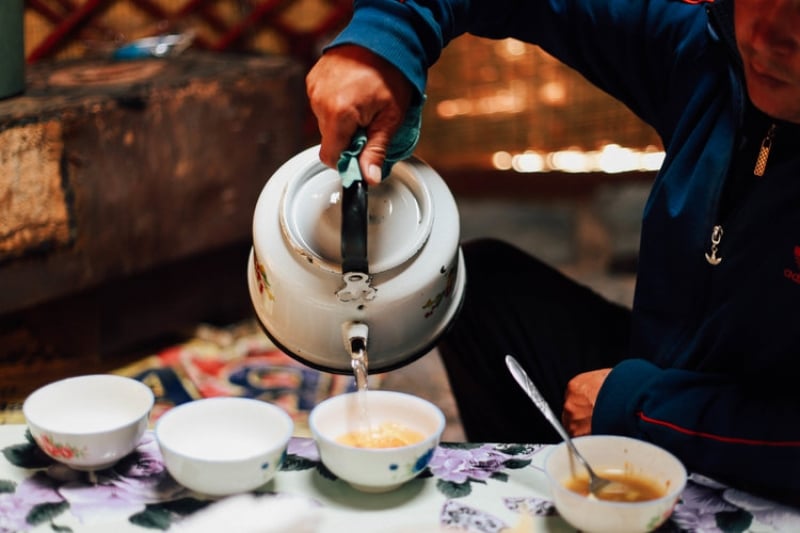 Back home in the Philippines, people would always caution me about interacting with strangers. They would tell me to be careful, to not talk to strangers, to be wary of accepting anything from people I didn't know. But, you know what? I think that's crazy! I'll always believe that talking to strangers is one of the best parts of travelling, even if you don't understand everything that's being said.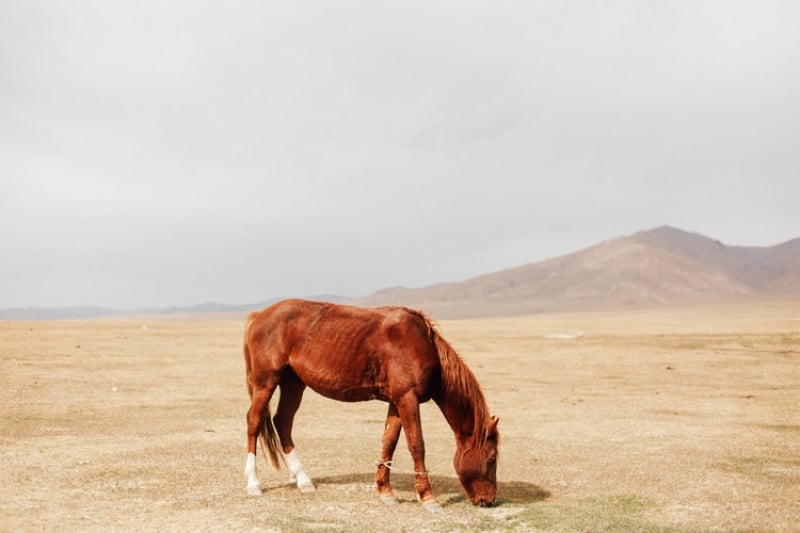 One night in the desert, your people offered me a glass of vodka. Of course, I drank it and I felt somewhat more relaxed afterwards. The guides and I were singing and laughing together, as if we understood each other's language. Your people's positive vibes made me want to stay far longer. They were friendly to me even though we had a huge language barrier. I don't speak Russian, and they don't speak English, but your people taught me to appreciate good company and hospitality.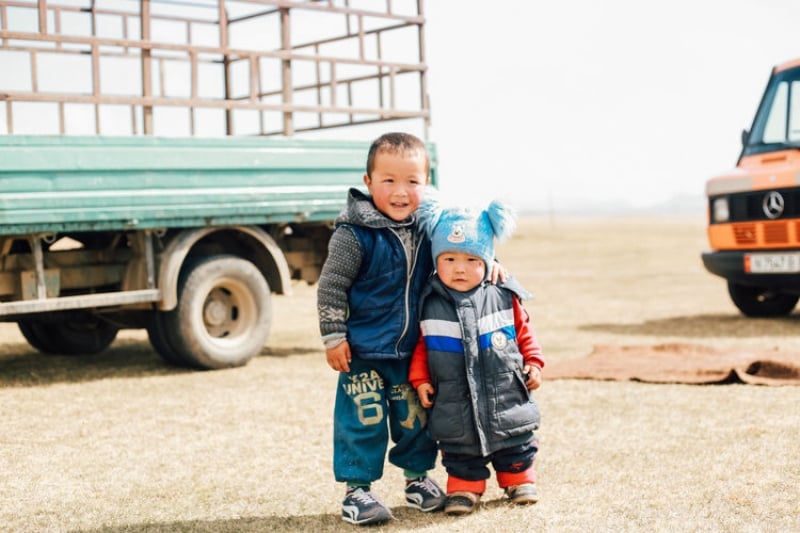 Thank you for being kind to me, Kyrgyzstan. You are truly a gem. I can't wait to return and bring my mother along to show her why I fell in love with you.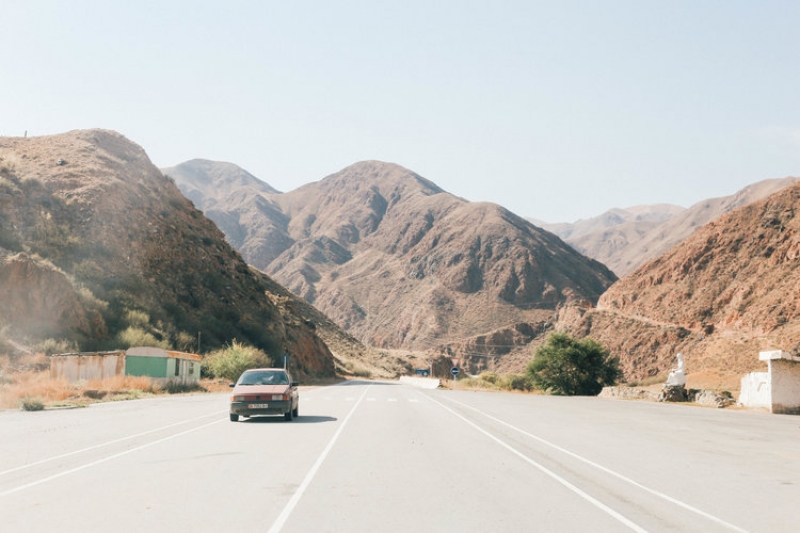 I will never forget the first time that I met you. It was love at first sight.
Also read: The Things That Happen When You Travel Alone