Throughout the many years of our relationship, my boyfriend Arvin and I have frequently received remarks about how contrasting our personalities are. I'm on the border of extreme extraversion, while he's a more laid-back introvert who's comfortable spending quality time alone. I can be loud, chatty, and wildly animated; he's typically quiet, calm, and reserved. As you can probably imagine, travelling with my polar opposite definitely started out as a bit of a challenge.
Travelling with my polar opposite boyfriend
As different as we are, we've not only learned to put up with each other, but we've even discovered ways to appreciate one another more throughout our many travels together. While looking back at some of our past couple trips, I spotted a few of our major differences.
I'm a rugged adrenaline junkie who couldn't care less where she sleeps. He's deathly afraid of heights and can't stand a wet bathroom floor. How in the world do we survive our couple trips? Keep reading to find out how two polar opposites build each other up instead of tear each other down.
Also read: Couple Travel: 8 Challenges of Travelling with Your Significant Other 
He teaches me to cut out the nonessentials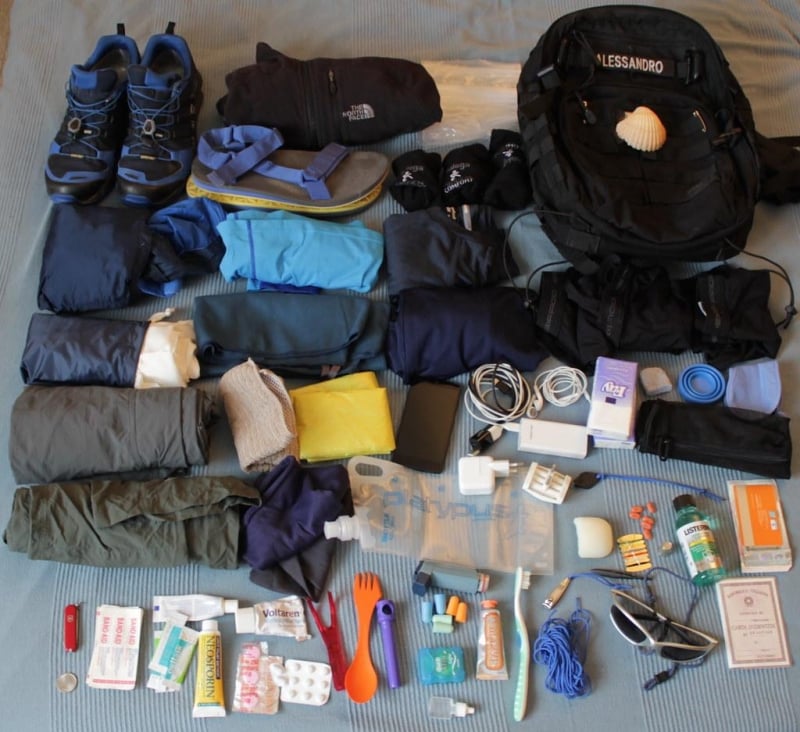 Arvin's the type of guy that hardly ever needs a check-in bag. He's so used to packing just the right amount, always carefully considering exactly what he needs in fear of bringing along unnecessary items. In contrast, I love stuffing anything and everything in my bag, with little regard for weight and space. Needless to say, this always proves to be bad news for my baggage limit — I've had multiple occasions wherein I ended up paying extra because of an overweight pack (whoops)! 
Thankfully, travelling with my polar opposite has its perks. After a couple of experiences packing together before a trip, Arvin's taught me a thing or two about dropping trivial items ("Do you really need to bring that many sets of clothes for a weekend trip?"). Now, I'm proud to say that my friends often comment on how little I pack for a trip! While everyone else waits impatiently for their luggage to appear on the conveyor belt, I cling on in amusement to my impressively light carry-on.
Also read: 10 Useless Things You Should Stop Packing For Your Trip
I teach him that some luxuries are worth bringing along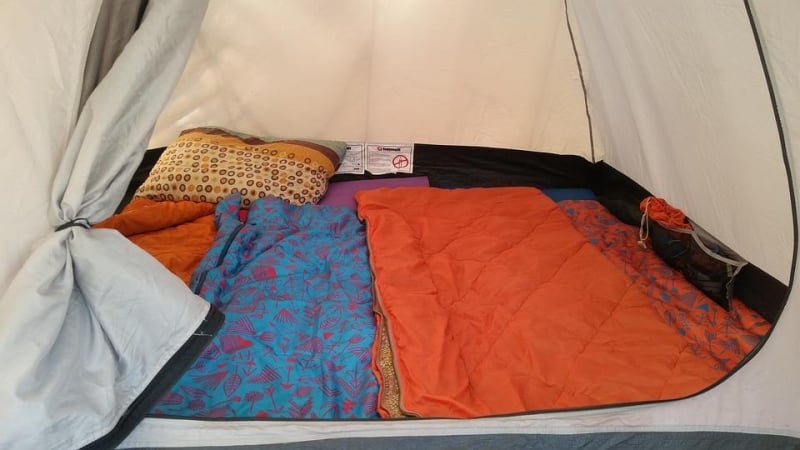 On the flip side, I've helped Arvin realise that sometimes, it's worth packing a few extra indulgences to make the trip more comfortable. Back when we took a camping trip to Calaguas together, we ran into a serious disagreement — should we pack our sleeping bags or leave them at home?
As you can imagine, I was adamant about bringing them along, but he wasn't keen on the both of us lugging "pointless" weight. "It's bulky," he protested agitatedly. Trusting his expertise, I conceded, and we happily continued our travels sans the sleeping bags. 
What a horrible mistake it was! 
Our journey to Calaguas was a long and arduous one that lasted more than 12 hours and involved a bumpy two-hour boat ride. All the while, we looked forward to a restful night snuggled in a cosy tent. Well, that wasn't going to happen.
The tents provided by our tour group were made of terribly thin material. And as expected… they didn't have extra sleeping bags to spare. We now look back lightheartedly on these memories sleeping uncomfortably on the hard, cold sand. But I always use this valuable learning experience as a point of reference for whenever Arvin tries to dismiss packing something potentially useful. (Hate to say "I told you so…")
He led me to fully understand what "safety first" means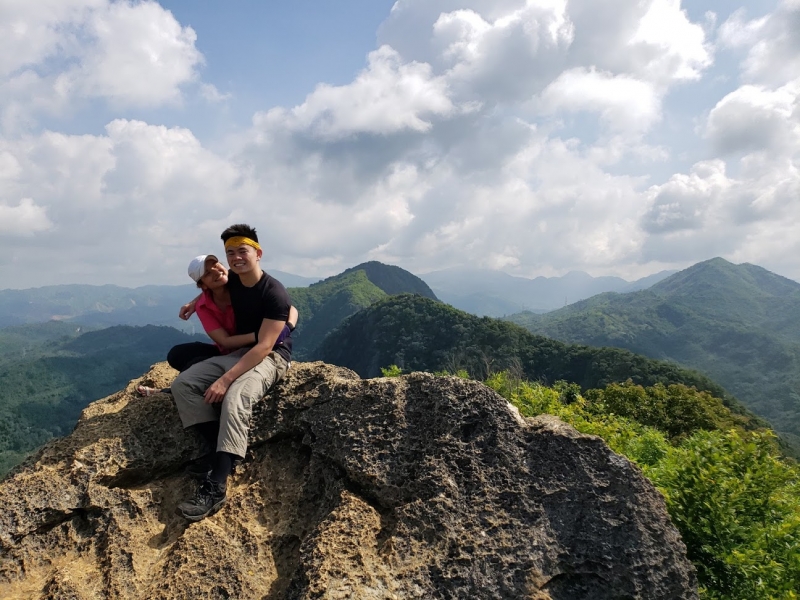 There was a time (back when I was a fresh, bright-eyed traveller) that risky adventures thrilled me. Hiking up steep mountain trails, jumping off intimidatingly high cliffs, and swimming against strong ocean currents — these exhilarating activities appealed to the crazy adrenaline junkie in me. 
Arvin used to be sick with worry whenever our boat would dock in the middle of the sea and we'd be given the go-signal to snorkel. I never knew my limit and would always go as far as the seas would take me, even during a raging storm. It got to the point that even the boatmen would begin beckoning me to return, fearful over my compromised safety. "Sir, sabihan niyo nga po 'yang jowa mo na bumalik na siya. Ang layo na niya eh!" 
Thankfully, I'd always come back in one piece, giddy over all the underwater sights I got to see. 
But at last, I've finally matured and gained considerably more control over my once reckless life. Travelling with my polar opposite has taught me to understand the value in the words, "Have fun, but be careful." Although I still love going beyond borders, I make sure that my safety is my top priority — taking into consideration the concern others might have over my well-being.
I push him to conquer his fears and experience the rush of adventure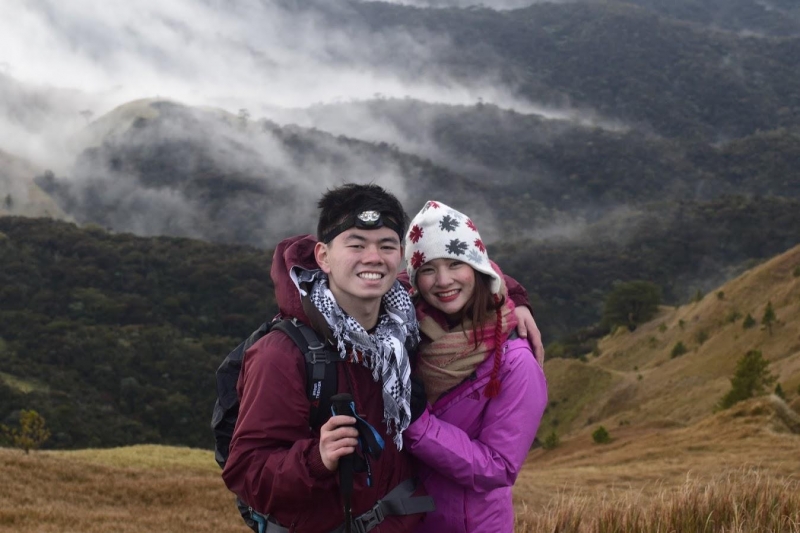 Arvin was always nervous about the prospect of being too high up in the air. If there's anything I've learned about my boyfriend's idiosyncrasies, it's that he needs to have a sense of control. Towering heights strips him of the comfort of being safe and sound. Once, for our anniversary, I desperately wanted to climb Mt. Pulag. Surprisingly — perhaps out of love or an unwillingness to appear cowardly — he readily agreed to accompany me. 
As we trekked our way up and neared the summit, Arvin was dead silent the entire time. Naturally, I probed him to confide in me what was taking over his mind despite being in one of the most heavenly places imaginable. He said he felt paralysed by the terrifying thought of being one careless slip away from a tragic fall. Around us, all the other couples revelled gaily in their victory — there was an uproar of merry laughs depicting their triumph. As they were celebrating, Arvin and I simply gazed silently at the majestic sea of early-morning clouds. 
Despite his nervousness (even atop the mountain), he treasured the climb. The moment we returned on land, Arvin told me that he felt unbelievably proud of himself. 
Although he's still not the biggest fan of hiking mountains, he finally conquered a longstanding fear. It was a tremendous accomplishment that made both of us beam with pride and joy — it's moments like these make travelling with my polar opposite truly worthwhile.
Also read: 8 Romantic Destinations in the Philippines Besides Boracay and Palawan
He makes sure the whole trip's planned and organised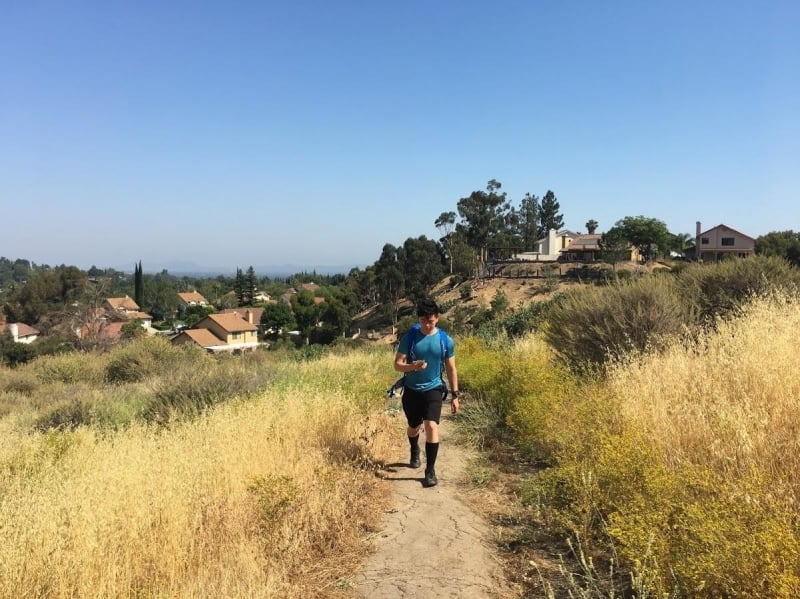 Always chosen to lead a team, Arvin has a real talent for exactness and organisation. He's smart, reliable, and always prepared (wish I could say the same for myself, but alas, I'm a mess). During one trip wherein we planned to travel from Boracay to Bacolod, Arvin took care of everything — he researched on the process of hopping from one province to another, studied the timetables of the ferries, and made sure to fit all our travel expenses in our limited student budget. 
When we got to Bacolod, we realised that we had spent more than we anticipated in Boracay (guess we enjoyed the party island too much!). Without any ATMs or credit cards, we were in a bit of a scrape — so he calculated all our potential expenses and swiftly constructed a plan of action.
Even while sticking to our itinerary, we got through the trip without having to declare bankruptcy — we even had enough to buy souvenirs for our families! I only have Arvin's meticulousness and forward thinking to thank for surviving the trip.
I welcome spontaneous turns of events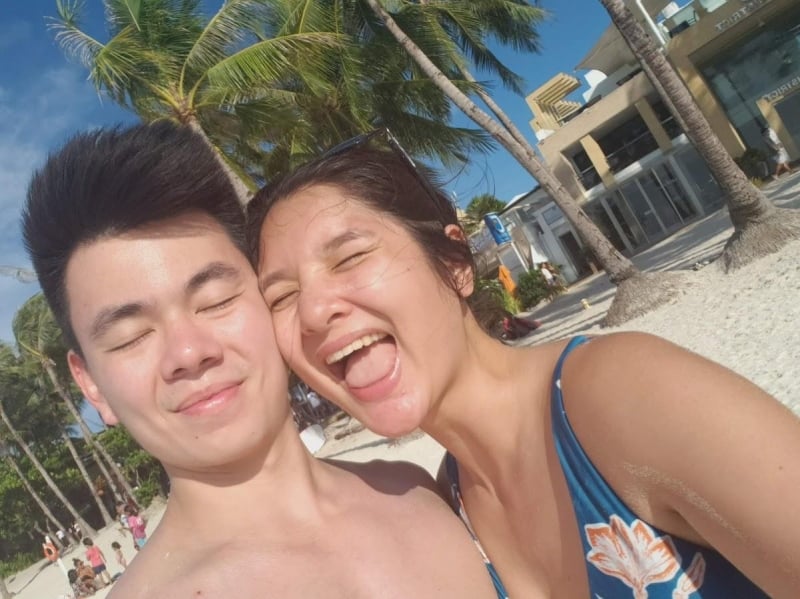 Although I've mellowed down in my mid-twenties, I used to be insanely impulsive and irresponsible. Itching to get away one long weekend, Arvin and I took a spontaneous trip to Anilao. Since he was a busy medical student by then, I was in charge of all the booking and planning (or lack thereof). 
When we arrived, I relied on locals to advise us on the best places to see — we were instantly recommended to visit Masasa Beach in Tingloy. Long story short, we got stuck in the island because I made a spur-of-the-moment decision to miss the last boat that could take us back to the city — all because I wanted to enjoy more time at the beach. (No judgment, please — I was young and immature!) 
We were forced to camp without any gear whatsoever. To top it all off, we left our phones back in our Airbnb, so we were completely isolated. Thankfully, there were a few strangers who were so moved by pity that they lent us a spare blanket. 
Nonetheless, it was the coldest night either of us have ever experienced. Clad in our skimpy swimwear, we battled the freezing island wind with only one measly blanket to provide us warmth. In hindsight, I would never want a repeat of this unexpected camping experience. But, it remains to be one of our funniest, most unforgettable memories together that we look back on laughingly.
Also read: How to Survive Travelling with Your Partner
We may be completely unalike, but we're like yin and yang, blending together seamlessly. We both fill in each other's gaps and allow ourselves to learn from one another. Going on couple trips may mean travelling with my polar opposite, but I wouldn't have it any other way!