TripZilla Philippines has always wanted to #MakeTravelHappen for the Filipino explorer. But, we acknowledge that our true travel community lies in the hands of our audience. We have been so blessed with our amazing and loyal readers. For that, we just want to recognise some of our most longterm top fans on Facebook! Each of them has a fascinating story to tell. Read on for some of the most inspiring and authentic travel stories yet!
Also read: TripZilla's Top Filipino Contributors & Why They'll Inspire You to Travel
Empoy Gee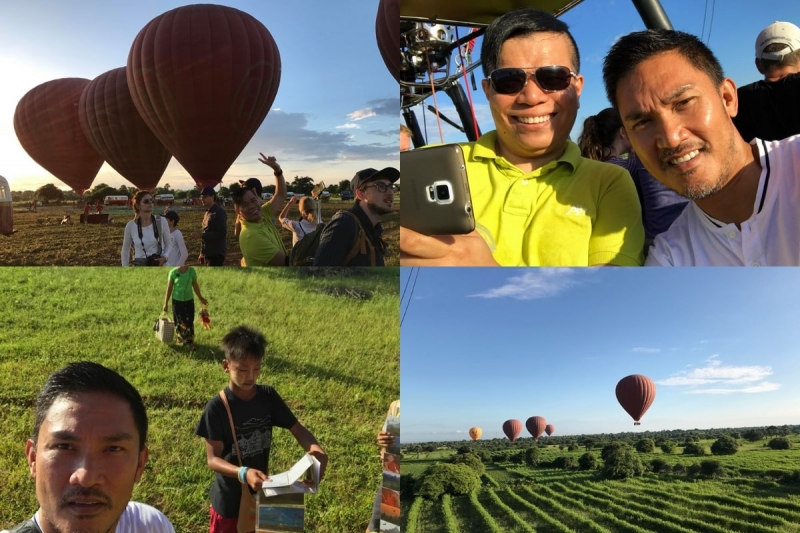 "My high school friends and I have been travelling together since 2013. In October 2016, we dubbed our trip as 'Backpack Indochine 2016.' We didn't quite backpack, realising we were not made to pack lightly.
For three and a half weeks, we managed to squeeze in these cities: Bangkok, Pattaya, Siem Riep, Phnom Penh, Hanoi, Hue, Hoi-an, Yangon, Mandalay and Bagan.
The most memorable part of this trip, and possibly the highlight, was Bagan. I already had an idea of what to expect from Myanmar — having seen some travel shows describing it as 'The Last Frontier of Asia.'
Bagan did not disappoint. It is one dusty, rural, but very spiritual, town — dotted with many ancient Buddhist temple ruins. I was in the city mainly for the 'Balloons Over Bagan' experience.
What made this trip most memorable to me was my interaction with the Burmese children and locals, who were selling postcards and souvenirs. After the balloon ride, the guests get to have some cheese and wine for breakfast, while the Burmese kids try to sell their wares. One kid stood out; he had such a friendly and engaging personality that I ended up buying some postcards and bags.
This kid reminded me of myself when I was about his age from a gritty area of Manila. I learned to work hard and make a living at the age of six. I know that these Burmese kids are poor, just like we were poor in Tondo — and yet, they managed to put a smile and make sure they sell something that day.
I'll always remember the precocious kids of Bagan. Looking at pictures and videos I took of them remind me of how lucky I am to have engaged and visited their beautiful country."
Diego Gabriel Rodriguez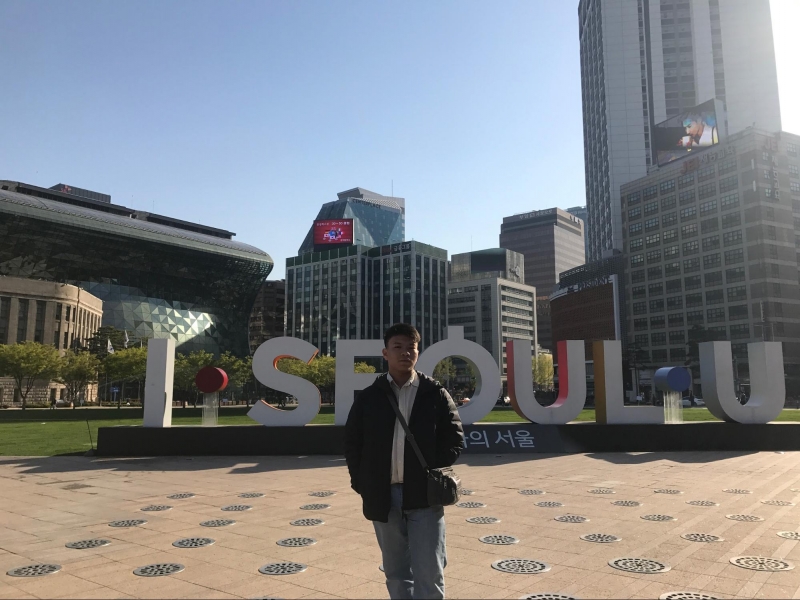 "Out of all the places I've gone to, the most memorable for me was South Korea last April. We chose to travel there because I'm a K-Pop and K-Drama fan.
I've always thought that fans were more familiar with the country. Most of us dream of visiting the places where our favourite dramas were shot. But beyond that, we cling to an even more daunting dream: to accidentally meet our idols along the way.
There were many things I found wonderful about South Korea. They have preserved their history while adapting to the modern world. I took this trip as an opportunity to dress fashionably, but I will never forget the traditional vestments of the crown prince — especially when I got to try them on for the first time!
Our family went to Namsan Tower. I was able to put a lock with my wishes. We also visited the DMZ border. Finally, we went to Busan and enjoyed the beaches of Songdo and Gwangalli.
I also fell in love with the food in Korea, especially the street food. But actually, the biggest thing that made this trip memorable for me is that I had finally fulfilled my dream as a K-Pop fan.
Just my luck, I crossed paths with EXO in SMTown in the Coex Artium. It was amazing, because that wasn't in our itinerary at all! Except for Yixing, I met every member of EXO — even Kim Junmyeon (Suho)! With my excitement, I shouted at the top of my lungs: Kim Junmyeon Saranghaeyo!!! Oh, I had never been as happy as I was on that day!
I truly want to travel back to South Korea. Maybe someday! For fans like me who will be travelling to South Korea soon, I wish for you to see your Oppas and Unnies, too."
Bianca Cuatico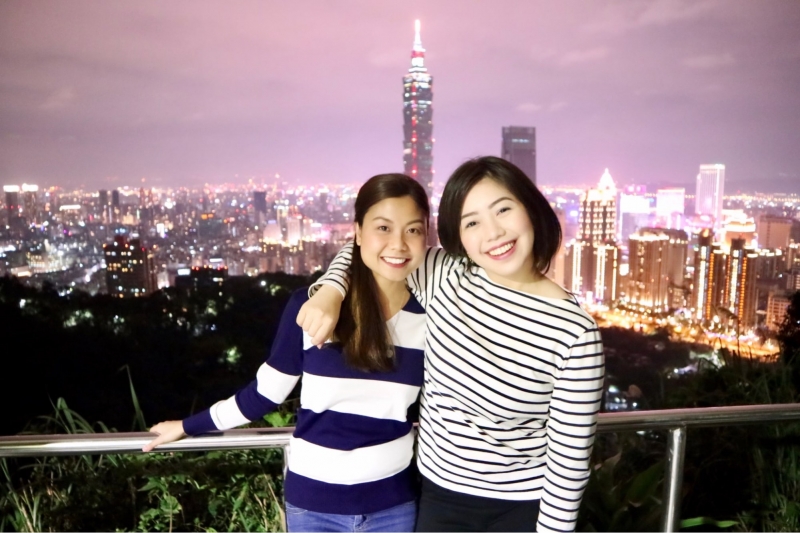 "The most memorable trip for me would have to be my trip to Taiwan on Chinese New Year last 2018. It was my first leisure trip abroad with friends, and what made it even more memorable was that I was with my best friend of 18 years. We were in Taiwan for five days. Experiencing Chinese New Year together in another country was so unique and is something everyone should try."
Mark Mendoza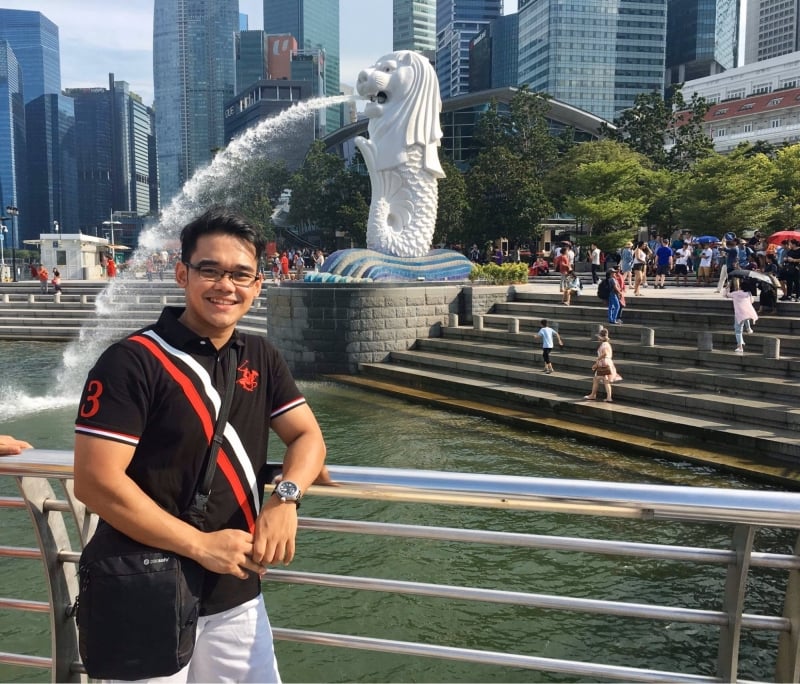 "For starters, I am not someone who travels all the time. I haven't been to many countries. In fact, I have only travelled abroad twice, both times to Singapore.
My last trip there was last July 2019. What made this very memorable for me was that it was my first ever solo trip! To be honest, I had mixed emotions. My last trip abroad was more than 10 years ago with my family. Fast forward to the day when I would be travelling back to Singapore on my own, I was happy and nervous at the same time. I was there because I needed to attend a three-day conference. It was memorable because I was able to prove to myself that I can be independent and enjoy myself even when I'm all alone. By the end of the trip, I felt so fulfilled having been able to represent my company and overcoming the fear or loneliness (since I'm an extrovert)."
Ben Har Carrasco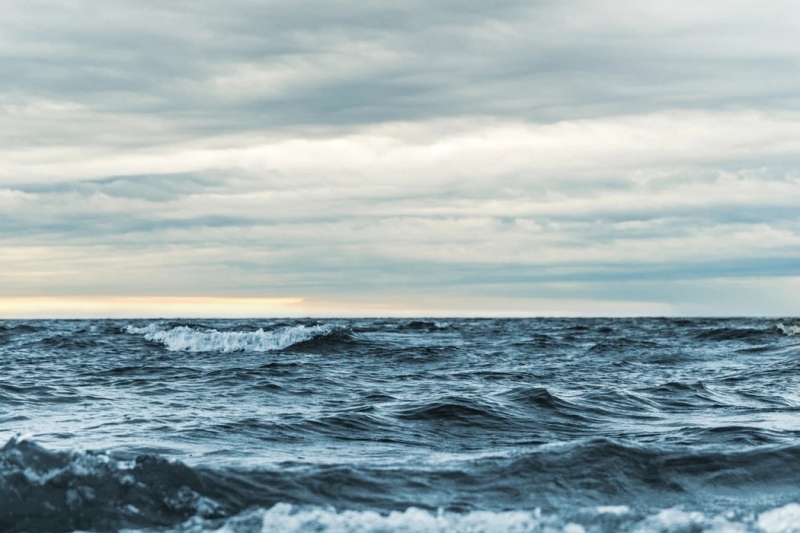 "I don't consider myself as a traveller, but I really do love going to places with a purpose. I'm an adventure-seeker and I love trying out new things. My favourite trips all involve camping at the seaside or mountains. Nothing makes me happier than reaching remote and isolated areas. Crazy crowds aren't really my thing, and I'm not a fan of luxurious accommodations either. I simply like experiencing all that nature has to offer. I keep all my remarkable moments as my souvenirs.
Last year, I got to travel to Dalugan in Casiguran. Compared to the better-known places in Aurora, Dalugan isn't that famous yet. But for surfers like me, it's like a paradise. The whole place is beautiful, all the views are mesmerising, and I'd say that it's too magical to stay unknown.
To get there takes a two-hour drive from Baler to Estebes, and then a 25-minute boat ride to the Dalugan port. So that we had clean comfort rooms, we chose to stay in a cottage that the locals were renting out. We brought hammocks and tents, aside from our basic commodities. Food there is fresh, and if you're lucky, you might be able to buy freshly-caught fish and other types of seafood.
During our stay, we met Joel, a young local surfer. He guided us along the town and assisted us — from our surf trip to our departure. To show him our gratitude, we gave him some of our spare clothes, board shorts and other apparel. We wanted him to feel welcome in our group, as well.
That trip, I didn't mind that we didn't stay in a five-star hotel. Our journey was full of enjoyment and purpose, and it was definitely remarkable for me. Stay longpi (stoked)!"
Clam Cruz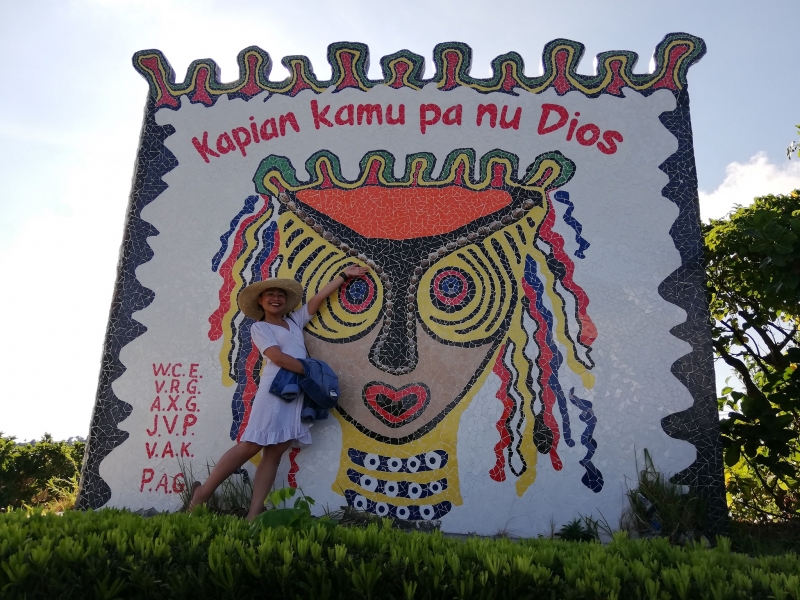 "My most memorable trip so far is last year's visit to Batanes with my friend, Rox. There were supposedly four of us, but two of our friends cancelled. Honestly, since our travel dates were booked during the last few days of May, we were expecting rain, flight cancellations, and all kinds of bad juju. But Batanes has always been a dream of mine, and I was ready for anything.
Our main goal for the trip was to have peace, so our four day trip was super laid-back. We spent most of those days looking at mountains, with goats and cows grazing on grass, and at the sea, with waves gracefully crashing on sand and stone. We had hours of peace and silence at the Morong beach, which literally had no other visitors aside from us.
Our guide let us taste this incredible homemade ice cream at a random corner somewhere in the fishing village. We spent three nights gazing at stars, once during an unplanned overnight stay in Sabtang. We didn't expect to spend a night there, as all accommodations were booked. But luckily, a local school offered an empty room, which had a rooftop perfect for stargazing!
When we missed our boat in Sabtang, which was supposed to take us back to the main island, we had extra time with our tour guide to talk about his looming kidney problem (my friend, Rox, is a doctor).
It was a beautiful and peaceful trip, and we saw more than we had prayed for. I'd go ahead and call it an imperfect trip, with the minor bad jujus and all, but all the hiccups led us to much more meaningful experiences that not everyone can have. And that was all we really needed."
Kevin Asio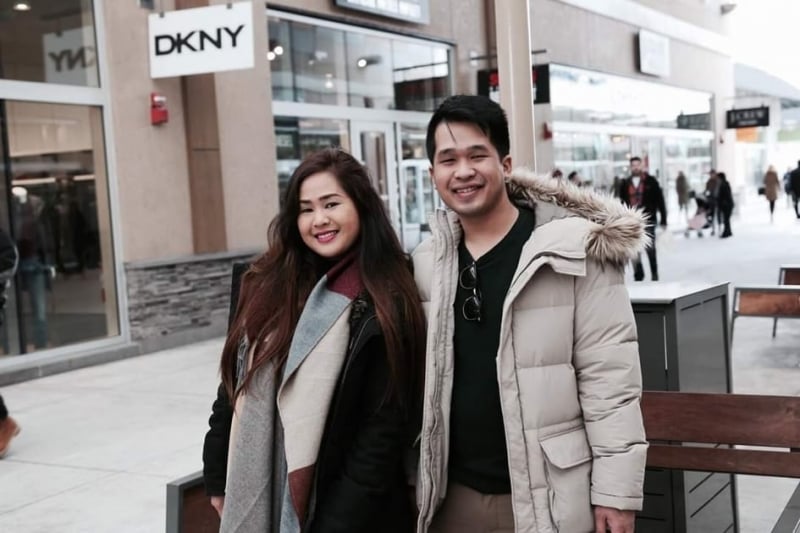 "I don't know about my best travel story — I think the best is always yet to come. But, the one experience that comes to mind was when I went to Toronto in 2016. I went there to celebrate Christmas with my sister and her husband who are based there.
As you know, Noche Buena, holiday parties, last-minute shopping, and gift-giving are events we Filipinos look forward to. So, being able to do it in another country was something out of the ordinary for me. I only spent four days in Toronto (I used to work in a hotel in the US and sadly that was the most I could ask for a time-off), but I really appreciated my time there despite it being so short. My sister and I got to talk non-stop as we explored the city centre. The people I passed by just seemed to be in a festive mood. I think this short travel experience really stands out to me because it helped me lessen the homesickness I was feeling during that time."
Also read: #TripZillaConfessions: Worst Travel Decisions
These top fans are only a few of the thousands of inspiring travellers of our TripZilla family. We're truly amazed at how they all #MakeTravelHappen! We're pretty sure there are a lot of you out there with equally great tales to share. Let us know about your best travel stories in the Facebook comments section, too!