Biking or cycling in Taipei is a must-do when exploring Taiwan's capital. In fact, this was number one on our Taiwan itinerary during our very first trip.
Together with my travel barkada, I pushed myself to explore Taipei on a bike, even though I was the only newbie biker in the group. Did I regret it? Definitely not! Despite the bloopers and mishaps, I enjoyed it so much that it's surely one of my most memorable travel experiences to date. What's even more awesome was that we came across stopovers with local treats to fill our hungry stomachs, giving us the best of both worlds — adventure and food!
Cycling trails in Taipei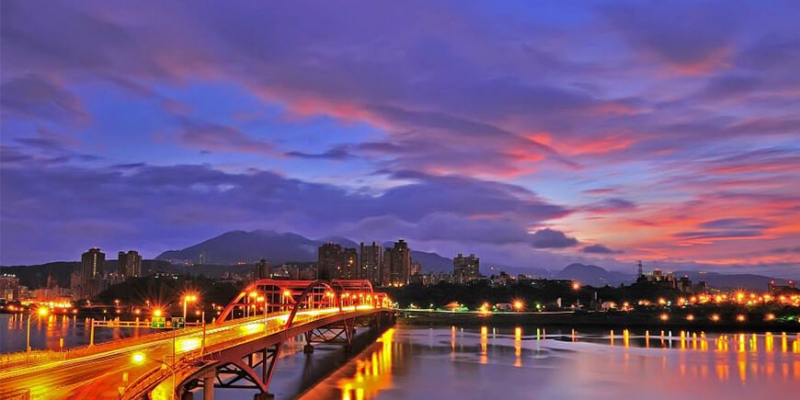 There are several cycling trails in Taipei that you can follow, like these recommended bikeways: Riverside Bikeway, Danshui River Left Bank Bikeway, and Dahan and Xindian River Bikeways. Besides these, you can always customise your own cycling trail like we did. Taipei has a ride-sharing service called YouBike, where you can rent and leave the bike at certain bike stations across the city. We used it to embark on a DIY Taipei cycling adventure starting from Beitou District, ending in Tamsui District.
Let me show you the stopovers we had during our biking trip, plus some recommended ones from other travellers. Enjoy the ride!
Gastronomic stopovers when biking in Taipei
1. Guandu Riverside Park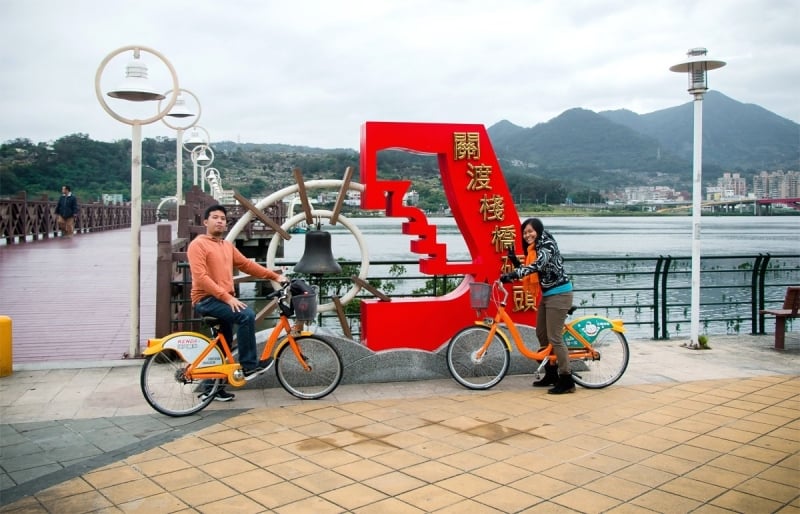 Our first stopover after hours of cycling in Taipei was the Guandu Riverside Park. A notable landmark here is the Guandu Temple, one of the oldest temples in Taipei dedicated to the goddess of the sea, Mazu. Opposite the temple, you can find stalls selling Taiwanese food and drinks. This is where we had our filling lunch.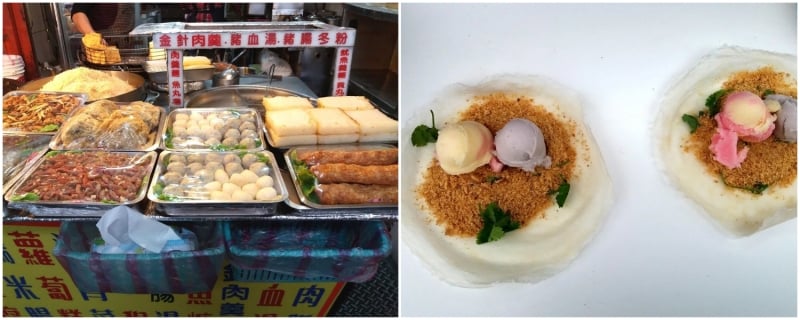 Take your pick from a range of local delights here. We were particularly curious about what an ice cream spring roll tastes like, as it's not a thing in the Philippines. Basically, the ice cream is scooped into a thin crepe with shaved peanut brittle and cilantro, as seen in the photo above. Try it for yourself and you be the judge!
2. Tamsui (Danshui) Old Street and Waterfront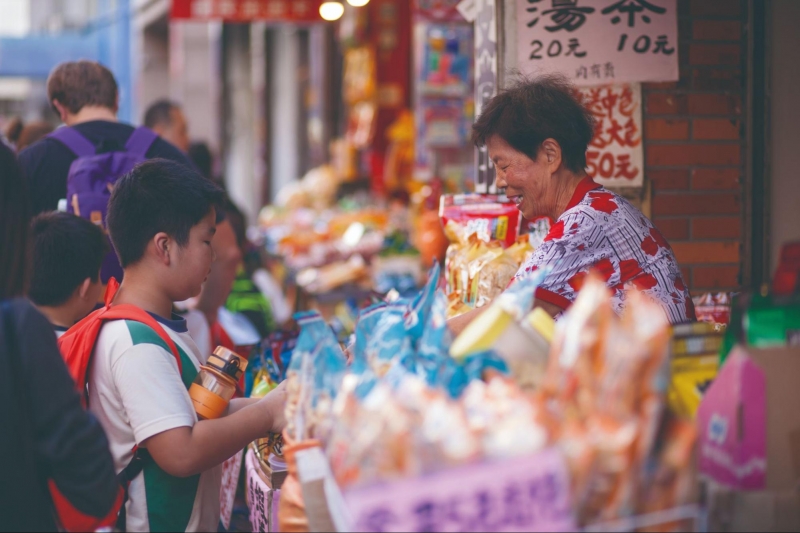 The end of our bike leg was Tamsui District. We returned our YouBikes at Tamsui MRT Station; from there, the Tamsui Old Street and Waterfront are just within walking distance. Both of these places have so much in store for foodies.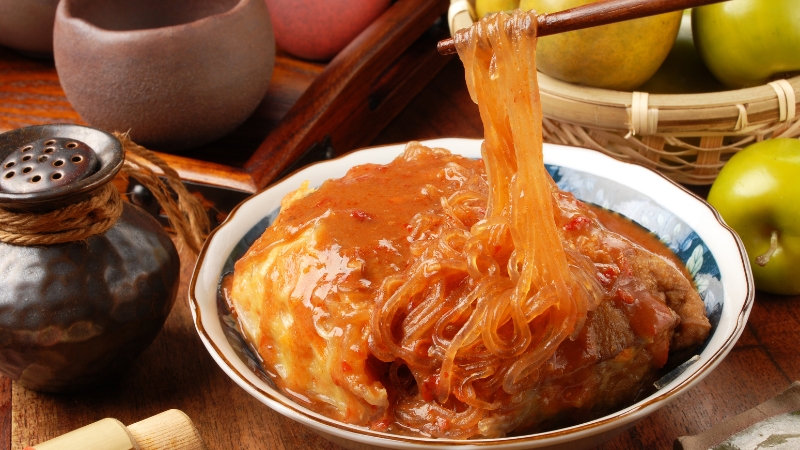 You should try Tamsui's ah-gei, a traditional snack made of fried tofu filled with glass noodles, and sealed with a type of fish paste called surimi. It is one of Tamsui's food specialties, so you shouldn't miss this when cycling in the area. While there are many restaurants selling ah-gei, the most notable ones are Original Ah-Gei, Wenhua Ah-Gei, and Three Sisters Ah-Gei, which are all located at Tamsui Old Street.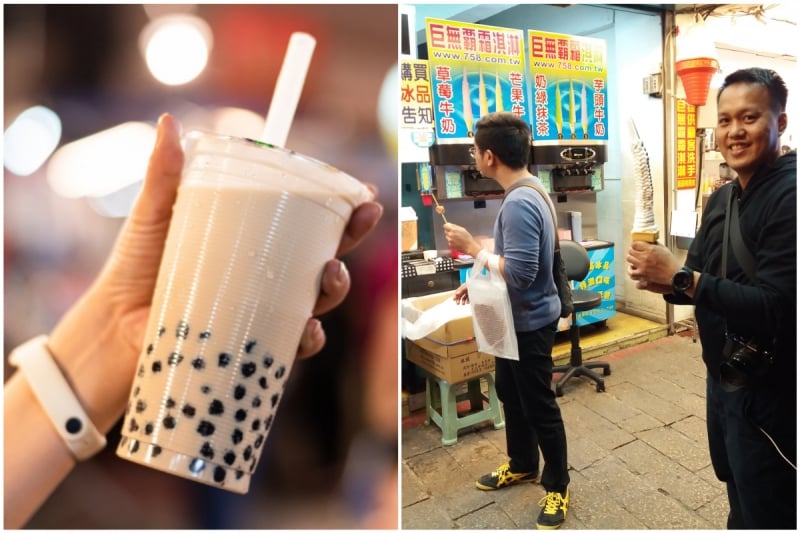 From Tamsui Old Street, you can walk towards the Tamsui Waterfront and find stalls selling a variety of snacks and refreshments like pearl milk tea and soft-serve long ice cream. This is definitely a good way to cool down after sweating it out from biking in Taipei.
Also read: 8 Things Every Filipino Must Know About Biking in Taiwan
3. Tamsui Fisherman's Wharf and Lover's Bridge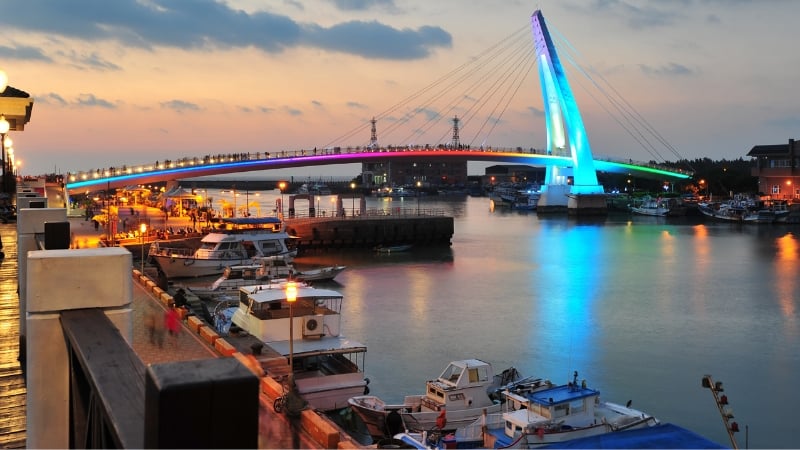 From Tamsui MRT, you can continue biking for another 5km towards Fisherman's Wharf and Lover's Bridge. The views here are truly IG-worthy, so don't forget to strike a pose while you're at it!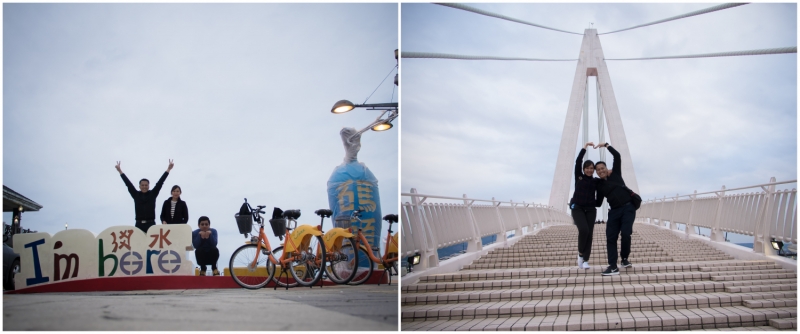 There are a few stalls or kiosks, by the wharf so you can grab a bite or buy drinks if you're already feeling a bit peckish. If you want to have a full meal, though, I suggest you go back to Tamsui Old Street or explore the streets near Tamsui MRT station — you'll surely find a restaurant or two offering sumptuous local cuisine for dinner time.
4. Taipei 101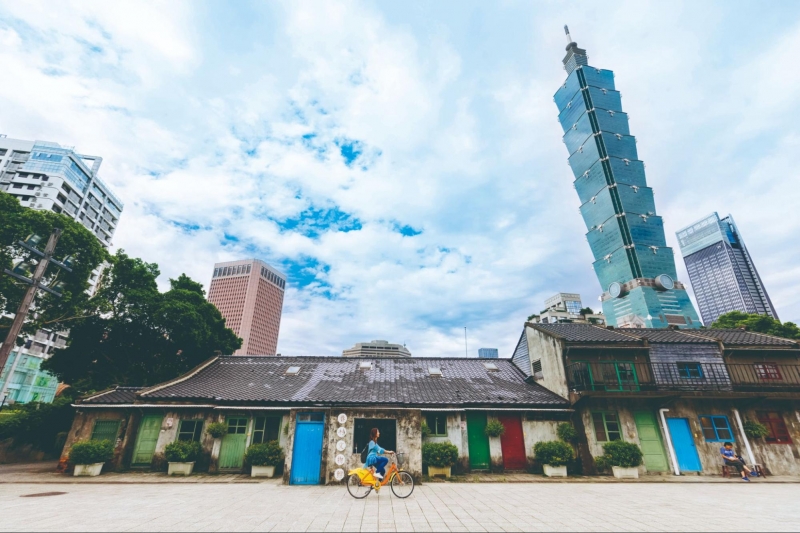 What's a trip to Taiwan without visiting Taipei 101, an iconic landmark and the world's second-tallest building? You should add it to your stopovers while biking in Taipei. You can leave your bike at the Taipei 101/World Trade Center MRT station and proceed to enter this magnificent skyscraper.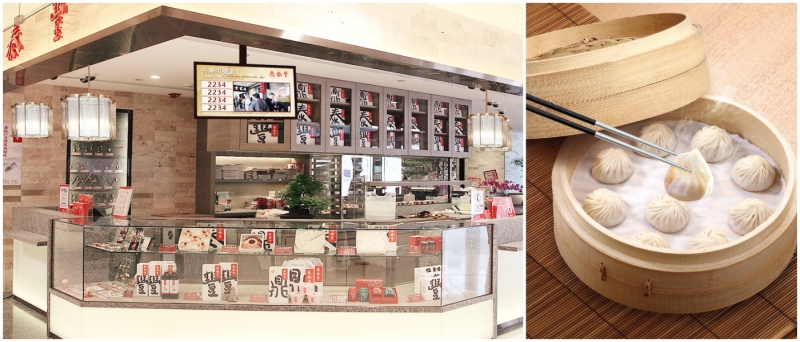 At the foot of Taipei 101 is a mall with shops and restaurants like Din Tai Fung, world-famous for its xiaolongbao (steamed dumplings). You can also sip a cup of coffee with a view at Starbucks located on the 35th floor. And since you're already here, why not go up the observation deck on the 89th floor to see a stunning bird's-eye view of Taipei?
5. Raohe Night Market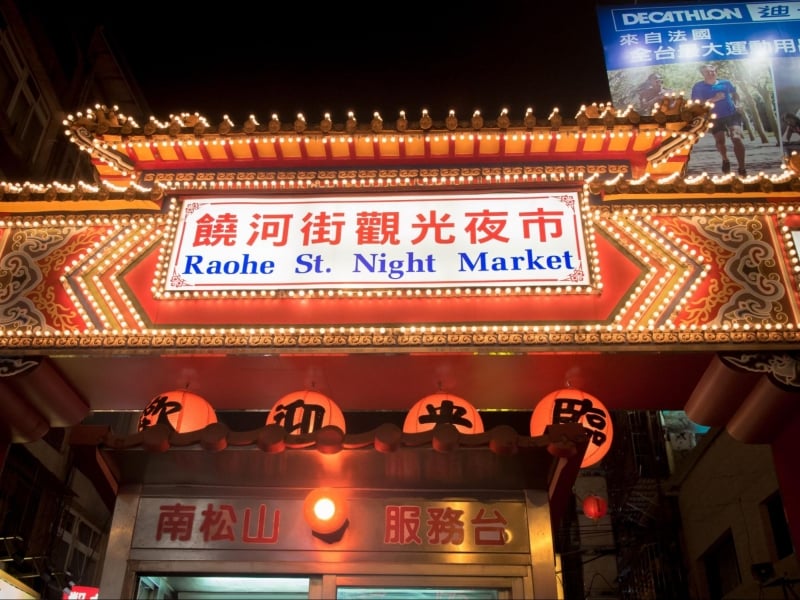 There are several night markets in Taipei, but the one that I highly recommend for foodies is the Raohe Night Market. From Taipei 101, the market is only about 12 minutes by bike and is already open at 5pm, so you can continue your gastronomic adventure here. With so many food options, you'll be spoilt for choice! See this list of must-try Taiwanese street food if you don't know where to even begin.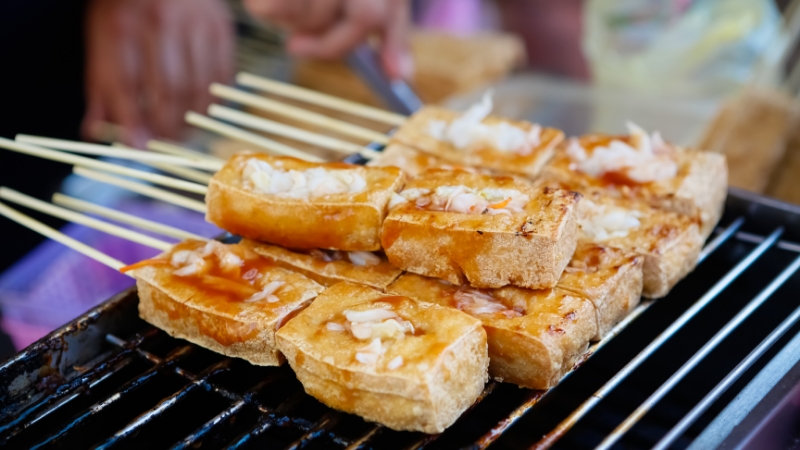 Of course, don't end your food trip at Raohe Night Market without tasting this popular street food that's considered the national snack of Taiwan — stinky tofu. It's a kind of tofu made in a brine of fermented milk, vegetables, meat, or even seafood. The smell, as the name suggests, is really stinky and might make you aversive at first, but it's truly worth a try. Achievement unlocked for you!
There's still so much more to discover in Taipei while on a bike. But I hope this simple guide gives you the initial kick to pedal your way to these amazing food spots around the city!
For more information, visit Taiwan Tourism Bureau's official website, Facebook, and Instagram.
---
Brought to you by Taiwan Tourism Bureau KL Office.