Article originally appeared on Let's Go Wander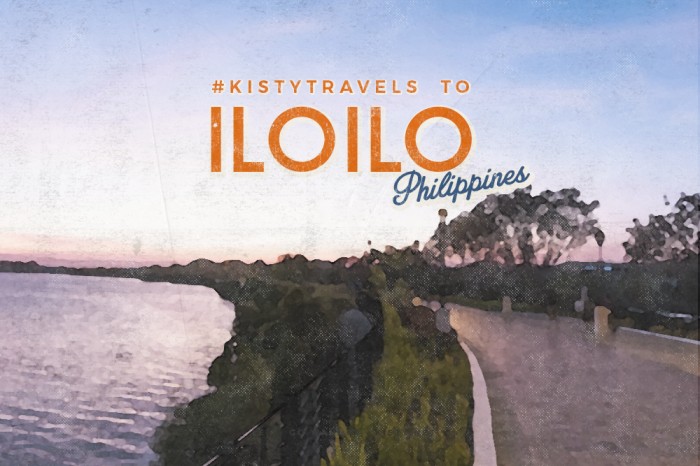 "What if one day, I decide to move here?" It was a question harrowing at the back of my mind. My long-time boyfriend moved back to Iloilo, his hometown, late last year to take over the family business, and it seems it'll be a permanent thing. Fortunately, JP is not pressuring me to move to Iloilo one day. He's always been supportive of my dreams and choices, even if those dreams may mean I'll be living thousands of miles away from him. Still, our current situation opened up a new possibility of living in the province. So this quick trip to Iloilo served as my chance to know the city, not as a typical tourist (though I tried) but someone who might consider this place as 'home' one day. 
Also read: A Taste of Spain in Philippines' Iloilo
Day 1: Dinner by the river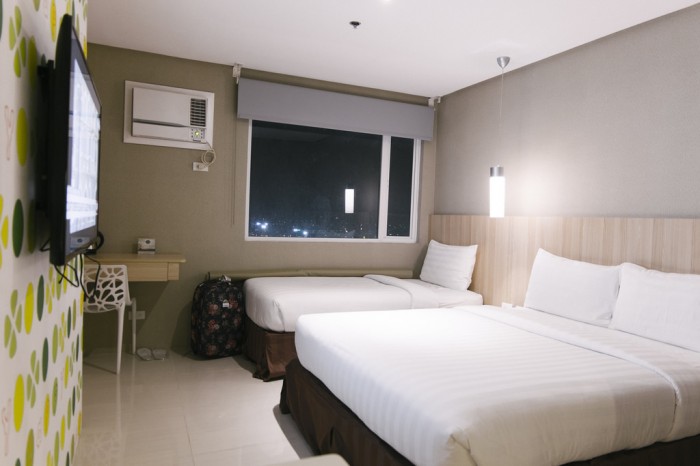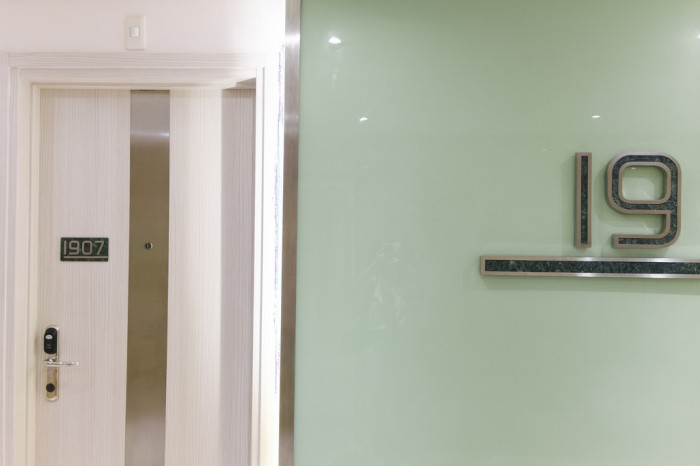 The PAL flight I was in landed somewhere around 7:30 on a Friday night. Since this is a domestic flight, exiting the airport was smooth and quick. JP was already outside, waiting for me. He brought me first to the hotel so I could check-in and drop off my things. I was staying at Injap Tower Hotel, the tallest building in Iloilo City. The rooms at Injap Tower were pretty small, but it didn't feel cramped and had the basic amenities. Complimentary Wi-Fi is included, but I had a hard time connecting.
After settling in, JP took me to this romantic restaurant called The Lighthouse Resto + Bar. JP said I would love this place, and he was right! The ambience was perfect! ❤️ The restaurant sits along Iloilo River and has a veranda with lanterns all over the place. One thing I noticed was the lack of insects within the area. Insects are attracted to light and considering how dark the rest of the restaurant's surroundings, I was surprised the area wasn't swarmed with insects.
The food was also great, and I thought the price was quite reasonable, as long you don't order the rib-eye steak! This place is a great place to chill after a long day and bring your date. 🙂 Here's the photo of the place: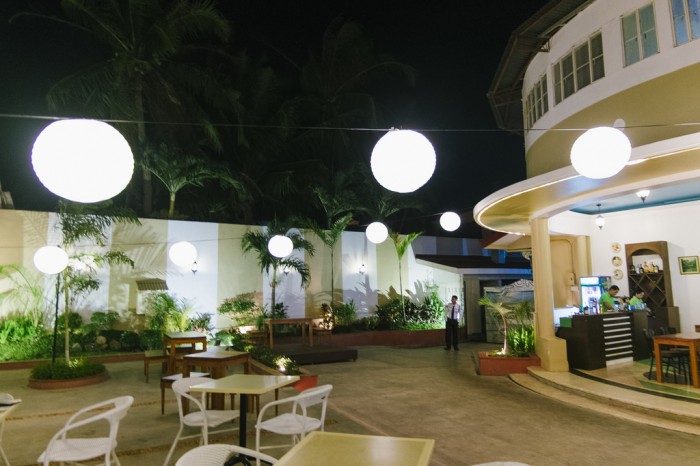 After dinner, we drove around and toured Iloilo in the dark. I guess Iloilo is trying to conserve energy because it was too darn dark to appreciate anything. Boo hoo. We also dropped by Smallville Complex, JP's favourite hangout place, to get some dessert.
Day 2: Dinner with the VIPs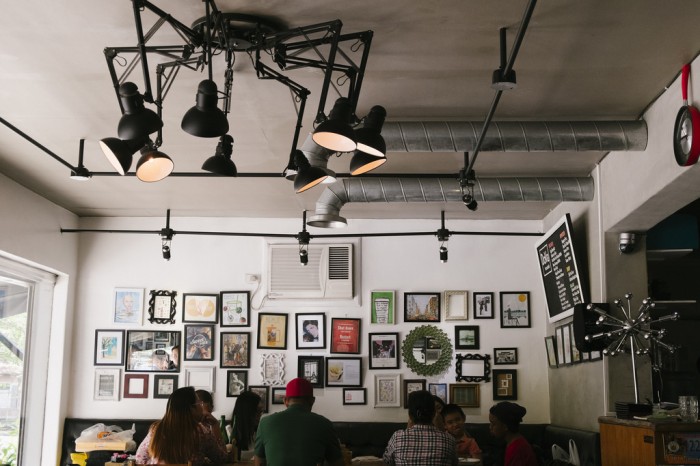 Can you spot the frying pan clock on the right? I never noticed it until now. Cute!
The next day, JP and I slept in and missed taking advantage of the hotel's complimentary breakfast. I kept bugging him to get ready but nope, he slept like a log. He's always like that, I don't think I've seen him wake up before I did… ever. He decided to take me to this new place called Dova Brunch Cafe, a small and quaint cafe with Instagram-worthy interiors.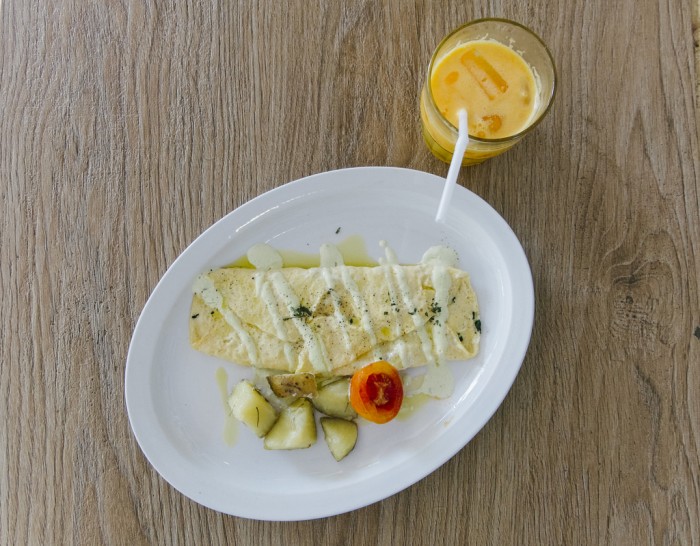 After brunch, JP and I went to his grandmother's house. JP's grandmother is a bit old-fashioned so I already had a feeling that she might not like my hair… so Rainbowheadph.com sent a jar of their Manic Panic Raven dye, a temporary black dye. But I chickened out at the last minute and mixed the dye with Purple Haze. I ended up having a dark gray hair that fades into a purple-bluish tone. The colour was so noticeable that his grandmother hated my hair.
Of course, my preference of hair colour will not stop me from dating his grandson.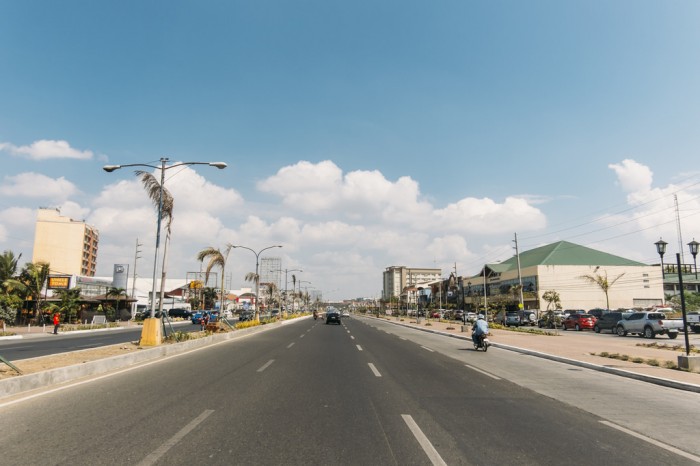 Weather in Iloilo is very much like Manila, only with lesser traffic and pollution. Whenever there's a minor traffic like at the U-Turn slots, JP would tease me that we'll be stuck there for minutes! I hope Iloilo will continue to have this traffic-free lifestyle.
After lunch, JP had to go and do a little bit of work in the office, which quite frankly got me upset. I'm dating a workaholic. I could use the time to explore the city on my own, but it was too hot. I decided to go back to the hotel and take a nap. For some strange reasons, I must've been tired because I fell asleep for two hours, just in time to catch the sunset at Esplanade, their version of BGC but with a Manila Bay-eseque sunset.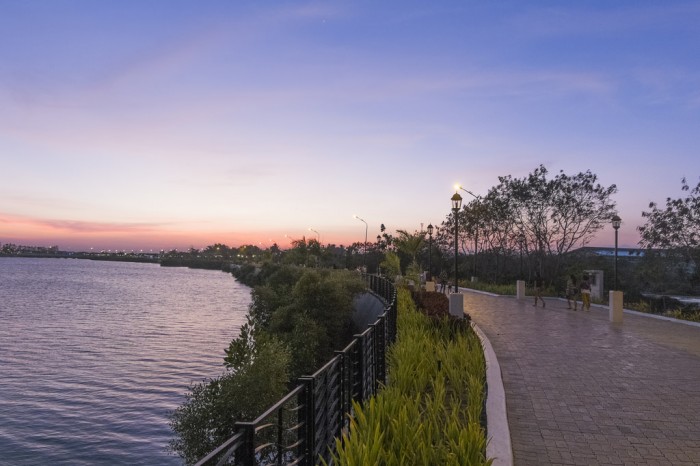 For dinner, JP's family prepared a little something in my honour. We had dinner outside their mini garden, with jazz music playing the background and stars in the sky. JP also gave me a tour of his house, including the newly renovated room that he shares with his younger brother.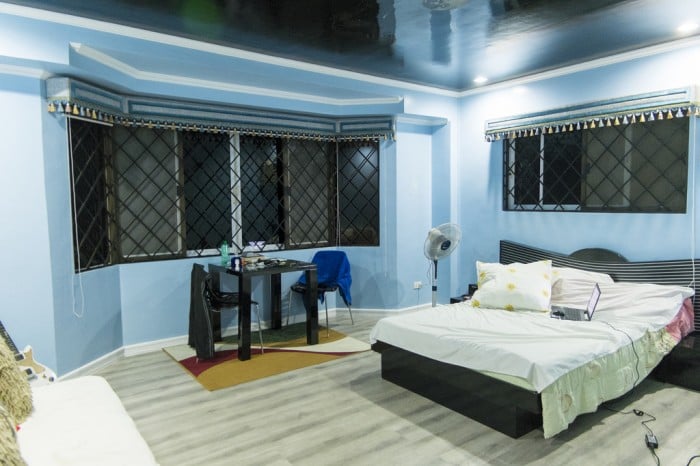 This is a guy's room???? Whut.
Our last stop for the day was Smallville Complex, a popular nightlife and dining destination in Iloilo. JP goes here almost every weekend, chilling with his high school friends. We met up with Paolo and Greg, who both shared with me their childhood shenanigans, their work, and recommendations for places to visit while in Iloilo.
Day 3: Two-hour city tour
My third day in Iloilo happened after a 4-day vacation in Boracay. I had a few hours to explore Iloilo, so JP and I went to the other touristy spots that are recommended online, but JP (the local) doesn't recommend. He knew that I'll just be disappointed, but I was stubborn and wanted to see the sights with my own two eyes.
Also read: 18 Picturesque Churches and Chapels in the Philippines
Some of the sights we've visited were Museo de Iloilo, Jaro and Molo Church. Museo de Iloilo, in my opinion, is a waste of time. The collection is nice, but most of these artifacts are replicas. The original artifacts can be found at the National Museum. As for the two churches, they both have nice interiors. Molo Church has this Arendelle-vibe inside (think of Frozen's coronation scene) while Jaro Church (the church photos below) has a bell tower across the street and a small shrine that is said to be miraculous.
After two hours of driving around and a quick stop at SM City Iloilo, JP brought me to the airport to catch my plane. I felt sad leaving, but I know I'll be back, hopefully with a much better itinerary. I'm already telling JP how much I want to visit Bacolod and Guimaras next time!
Also read: How I Travelled to Bacolod City with Only PHP 3,500