Roses are red. Violets are blue. Name a cockroach after your annoying boss, then feed it to a meerkat at the zoo.
No, seriously.
The Quit Bugging Me event has been an annual tradition at the El Paso Zoo in Texas since 2019. The staff let people name Madagascar Hissing Cockroaches after their most hated bosses and exes. On Valentine's Day, they feed these cockroaches to their hungry zoo animals.
Also read: Why Travelling Solo on Valentine's Day Is the Most Fearless Thing You Can Do
This Valentine's Day, name a cockroach after your nemeses
On 2 Feb 2022, the El Paso Zoo explained on Facebook why they decided to expand the event: "We've received the best feedback over the years and now we are expanding the pettiness all month long!"
To participate, you only need to submit the names of your enemies via the online form here. Don't worry: All entries will be anonymous, and the El Pazo Zoo will only display the first names.
You can submit names for free, but the El Paso Zoo accepts donations starting 8 Feb 2022. For every $1,000, the zoo director and staff members will eat a cockroach on Valentine's Day. (Why they would do that? We're not sure. But certainly, your donations will help enhance the zoo's programs and conservation efforts.)
Yes, you can watch cockroaches this V-Day
A livestream of the hearty cockroach meal will be available on Valentine's Day weekend, 12 to 13 Feb 2022, on their Facebook page for everyone to witness.
Do note that only the meerkat feeding time will be available online. If you're dedicated enough to watch other animals feed on your boss — I mean, on cockroaches — visit El Paso Zoo on Valentine's Day.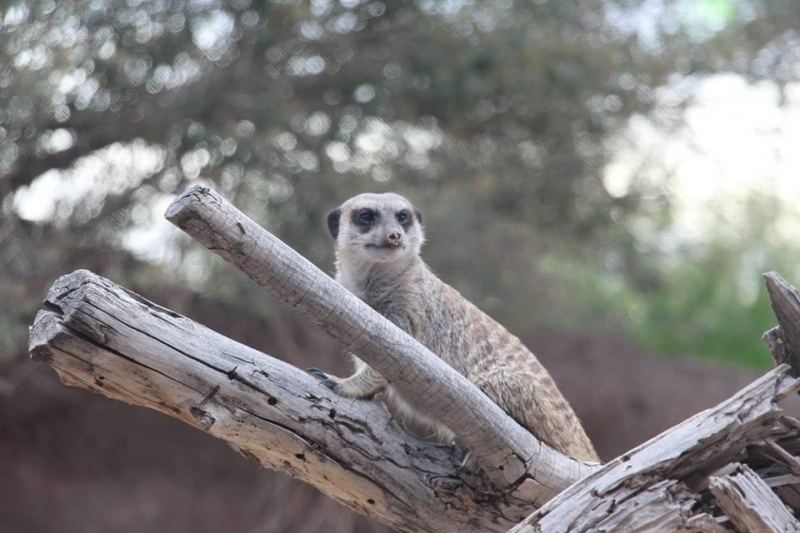 This event has already drawn flack from some people. For example, Catherine Bartlett, education specialist at the Arizona-Sonora Desert Museum, wrote for NBCNews that the initiative "is totally unfair… to cockroaches. They are almost assuredly better than your worst exes." Further, she explained that the nasty insects are essential to our ecology.
Also read: 14 Reasons Why You Should Travel Solo for Valentine's Day
El Paso Zoo isn't the only one who's provided people with the opportunity to lash out their bitterness towards their rivals through naming poor animals. In Australia, the staff of the Wild Life Sydney Zoo also offered a chance to name a snake after a venomous ex back in February 2019. Unlike the former, Wild Life Sydney Zoo only named the snake after the snakiest ex of all.