If you're a culture and art enthusiast, don't miss the very first Visayas Art Fair 2021, happening from 25–28 Nov 2021 at Montebello Villa Hotel Cebu.
With the aim of connecting islands through art, the Visayas Art Fair 2021 will showcase Visayan art and culture in different forms — from artworks and galleries to special installations and live open-air performances. There will also be art talks, competitions, and demonstrations, as well as special participation from the Jose Joya Arts awardees and professors of the University of the Philippines-Cebu.
With all these and more, you can expect this event to be truly one of a kind!
Also read: Support #artph: 18 Young Filipino Illustrators to Commission for Portraits!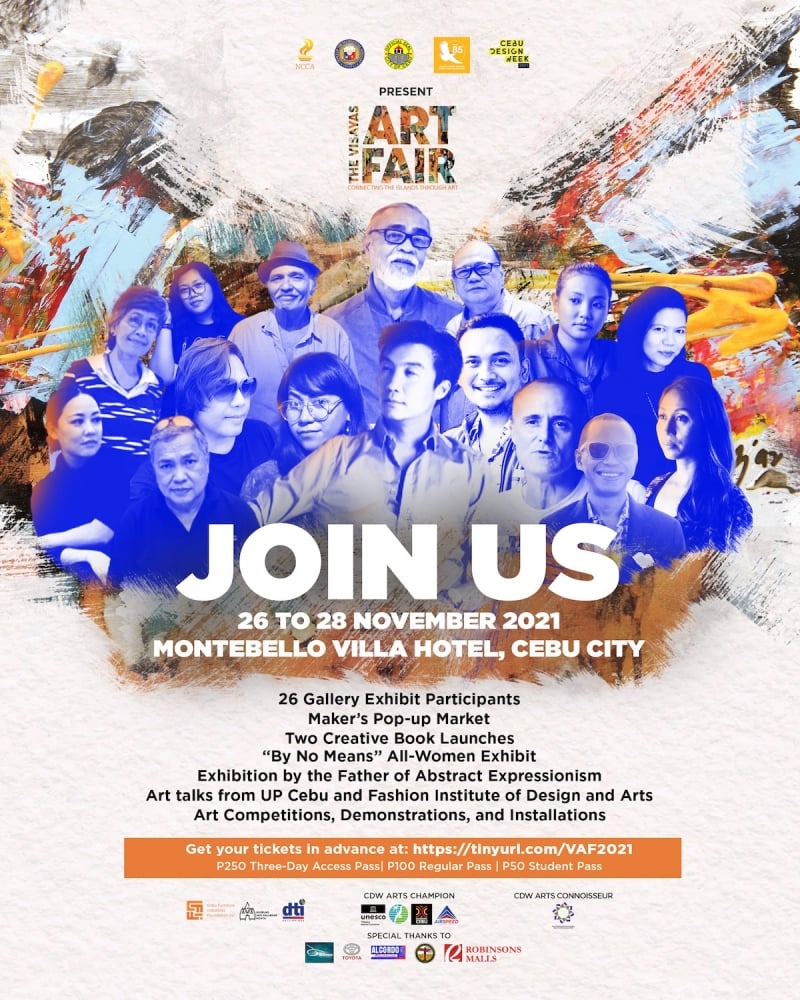 Visayas Art Fair 2021 is organised by Cebu Design Week (CDW) Inc., in partnership with the National Commission for Culture and the Arts, the Office of the Presidential Assistant for the Visayas, the Sacred Heart School for Boys Batch 1985 Foundation, and the Cebu Furniture Industries Foundation.
Also read: 26 COVID-19 Initiatives You Can Support Through Local Volunteer Orgs
The Visayas Art Fair 2021 will strictly adhere to health and safety protocols. In fact, all guests, exhibitors, and staff must be vaccinated; non-vaccinated individuals will need to undergo a COVID-19 antigen test. The antigen test costs ₱380, and will be at the expense of the guest. You may participate and pre-register here.
---
All information extracted from a press release issued by Cebu Design Week.