One of the major reasons why barkada trips don't come to fruition is the hassle of logistics. We stress over the most mundane issues: Do we rent a van? Who drives? How about commuting? But we don't know how to! 
To conquer this challenge, here's a list of easy road trips you can take with your barkada. All these destinations are but one luxurious bus ride away from Metro Manila. So fasten your seat belts and get ready to plan your next barkada trips with this list!
1. Bataan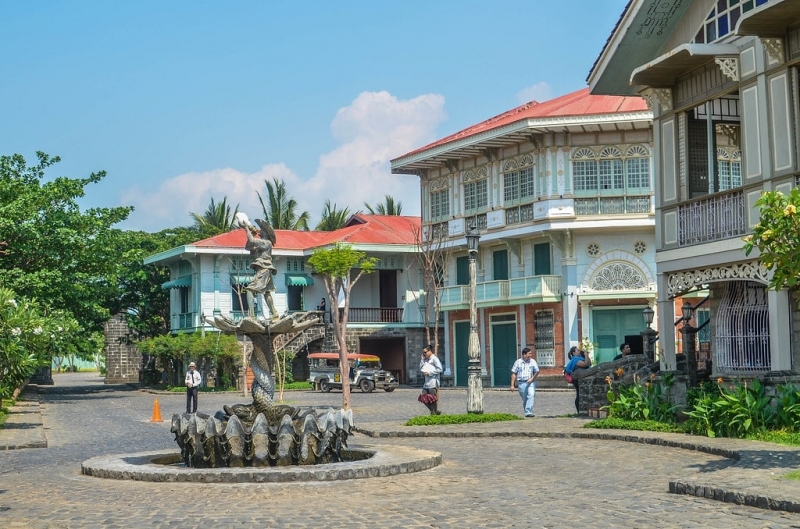 Just a couple of hours from Manila, Bataan is the perfect weekend getaway for beginner travellers. But just because it's super accessible, doesn't mean it's any less exciting! In fact, Bataan makes one of the most fascinating places in the Philippines — especially for those who enjoy historical sightings.
Where to go
Take a trip down memory lane and view the Dambana ng Kagitingan up Mount Samat. Built in honour of the brave Filipinos and Americans who died during World War II, this shrine is one of the most valued sites in the province. 
Don't miss Las Casas Filipinas de Acuzar, either! Your barkada can actually stay in one of the grand Filipino-Spanish houses here. If you're pressed for time, you can also opt for a day-long heritage tour instead.
After witnessing the engrossing side of Bataan, luxuriate in the stunning beaches of the province. Bataan also offers multiple beach resorts ideal for barkada trips for all budgets. But before lounging around, check out the Pawikan Conservation Center, an area in Morong where specialists protect sea turtle species. If you're lucky, you can even join the conservationists as they release sea turtle eggs to the sea!
How to get there
From Pasay/Caloocan/Cubao
Take any Victory Liner bus to Olongapo. From Olongapo, take another Victory Liner bus to Balanga, Bataan. You may also take an Olongapo bus and alight at Layac, Bataan.
From Tuguegarao
Take a Victory Liner bus to Mariveles, Bataan.
2. Pampanga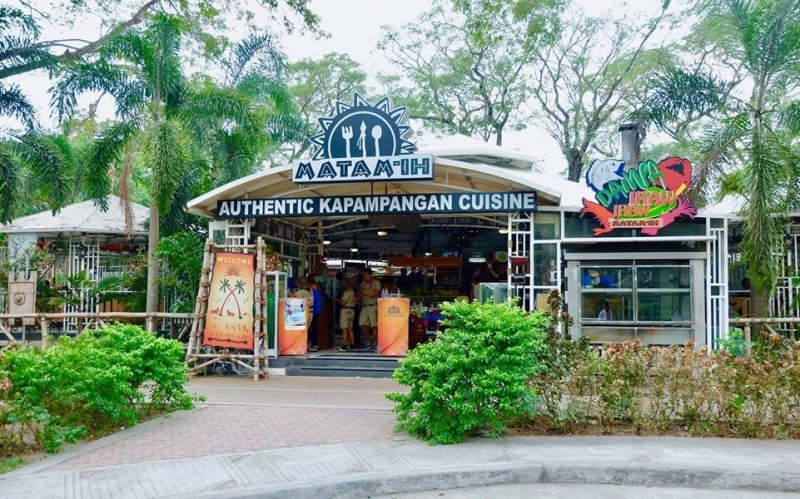 For most Filipino barkadas, the top-most priority in an itinerary is the food. On your next barkada trip, go on the ultimate food crawl in none other than the 'Culinary Capital of the Philippines' — Pampanga! 
Where to go
When in Pampanga, one must have a taste of the original sisig at Aling Lucing's. Enjoy more gastronomical delights at Matam-ih Restaurant where your barkada can feast over local delicacies like fried mole crickets, stuffed frog, and pork adobo.
After that tasty food crawl, burn off your calories at SandBox in Porac, Pampanga. This outdoor adventure park has drawn several tourists because of the exciting activities it offers, including the roller coaster zip line, the giant swing, and the ATV rides. If you're up for a cooler adventure, go wakeboarding with your barkada instead. Both Deca Wakeboard Park in Clark or Pradera Verde in Lubao offer wakeboarding lessons for beginners and thrilling wakeboard obstacles for expert riders.
Before leaving the province, explore the natural wonders of Pampanga, too! Bathe in the relaxing waters of Puning Hot Springs in Angeles City. Explore the majestic Mt. Arayat at Mt. Arayat National Park, which has walking trails and natural pools for non-hikers. Relax at the Candaba Swamp, where migratory birds from China, Russia, Korea, Japan, Australia, and New Zealand fly in from October to February for warmth. 
How to get there
From Pasay/Caloocan/Cubao/Olongapo
Take a Victory Liner bus to San Fernando, Pampanga. 
From Tuguegarao
Take a Victory Liner bus to Clark, Pampanga.
3. Kalinga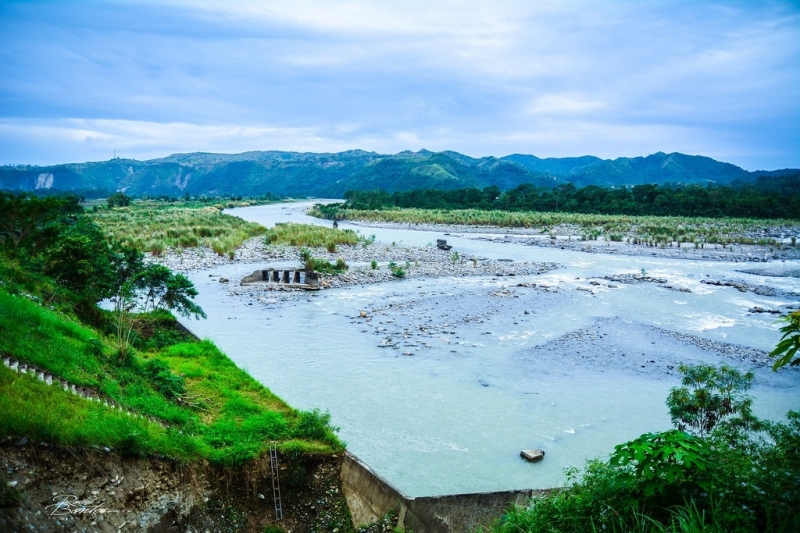 Bring your friendship to new heights and head to Kalinga Province! As far as barkada trips go, this landlocked province might not even be on your radar. But if you want an easy escape from the hustle and bustle of Manila, Kalinga is certainly one of our top picks. 
Where to go
Like its neighbours, Kalinga is a highland with chock-full of thrills. For barkada trips, white water rafting in Chico River is a must-try! Because the starting point of the river has relatively calmer waves, first-time rafters can definitely take their time to acclimatise to the rapids before the river gets rougher later on. 
Thirsty for more natural showers? Head to the one-of-a-kind Palan-ah Falls and Hot Springs, where you can enjoy both an icy and a warm bath side-by-side. The Ugid-Maling Subterranean River also deserves a special mention because of the enchanting cavern that envelopes the torrents.
Definitely don't miss the view of the Rice Terraces in Buscalan, Dananao, Bugnay, and Lubo. And if you and your friends are up for a permanent souvenir, why don't you take the opportunity to get inked by Apo Whang-od in Buscalan?
How to get there
From Kamias/Sampaloc
Take a Victory Liner bus bound for Tabuk, Kalinga.
4. Cagayan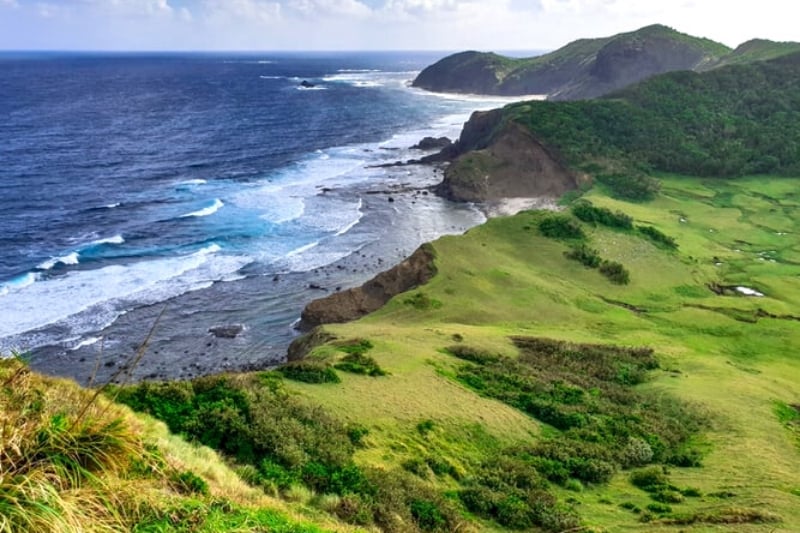 Are you in for a true test of friendship? Go on a 12-hour road trip with your barkada. From Metro Manila, Cagayan is approximately 400 kilometres away. We say this beautiful province is definitely worth the trip — especially if you're riding a first-class bus with airline comforts. (Think of it as a long-haul flight, minus the hefty airfare and annoying jet lag.)
Where to go
Cagayan is a lavish province, both in natural wonders and historical gems. One of its greatest treasures is the Callao Cave, a seven-chamber limestone cave that was the home of the famed Callao Man fossils. The Callao Man is said to be the oldest remains found in the Philippines.
To this day, the Callao Cave is celebrated — not only for its historical significance, but also for its captivating charm. While its structure is straightforward, its features are nevertheless fascinating. Case in point: The  Callao Cave has its very own chapel inside one of its chambers. Illuminated by the cave's natural crevices, this chapel is the only Roman Catholic chapel one will find inside a cave.
Beyond the Callao Cave, Cagayan is also visited for Palaui Island. This hidden gem in Santa Ana, Cagayan boasts of pristine coastlines, shrouded waterfalls, and a century-old lighthouse. Home to a village where most locals live, Punta Verde is the island's crowning glory. It is adorned with glistening waters and its very own quaint, white-sand beach. From the area, you can walk to one of the island's hidden waterfalls. If you have enough energy, you can also trek from here to Cape Engaño.
Tucked in Cape Engaño, a historic lighthouse towers 92 metres above sea level. From this lighthouse, also known as the Faro de Cabo Engano, you can fully appreciate the panorama of Babuyan Island, the Dos Hermanas Islands, and the Engaño Cove.
How to get there
From Pasay/Caloocan/Cubao
Take a Victory Liner bus to either Tuao or Aparri. Depending on your itinerary, you may alight at different points in the province: Tuguegarao, Tuao, or Aparri. 
To get to Palaui Island, take a van from Tuguegarao to Palaui Island.
5. Zambales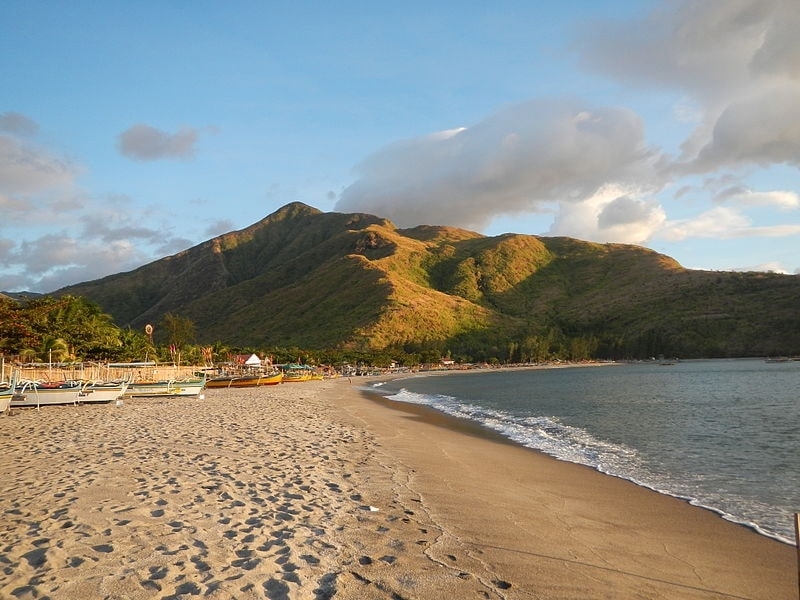 With staggering mountain views and smooth, windswept beaches, Zambales has grown into one of our favourite spots for barkada trips. Why? The province has such diverse activities for all your outdoor cravings! Whether you want to bum around a beach or hike up a mountain, Zambales is a sure contender for the best barkada getaway spot near Metro Manila.
Where to go
One of the most famous barkada trips in Zambales is a camp-out in either Anawangin Cove or Nagsasa Cove. Offering tents for rent, these coves will set your barkada free from worrying about bringing bulky camping gear. All you have to do is step inside a bus, and then let the area do its magic. Get ready to swim, stargaze, and huddle around a bonfire with your best buds!
Aside from its breathtaking coves, Zambales is also widely known for its surfing spots in San Antonio and San Felipe. And, as it's blessed from reefs to ridges, Zambales is also quite a spot for mountaineering. In fact, Mt. Pinatubo is accessible from here!
How to get there
From Pasay/Caloocan/Cubao
Take a Victory Liner bus to Iba or Santa Cruz, Zambales. Alight at the San Antonio Public Market. You may also take a Victory Liner bus to Olongapo City, then board a bus to San Antonio from there.
To get to Anawangin, take a tricycle to Pundaquit. Alight at Pundaquit and then rent a boat to Anawangin.
Victory Liner: The bus line for all your barkada trips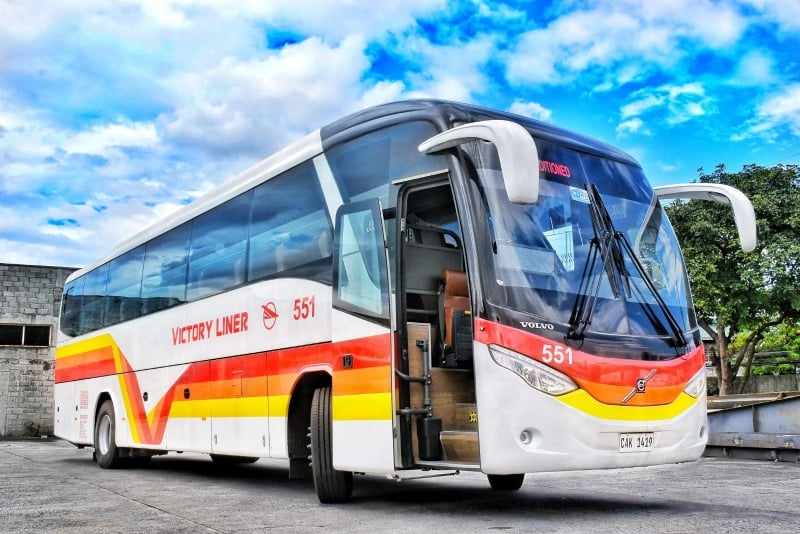 On your next barkada trips, you won't need to fret about logistics anymore. Head to these destinations with the premium Victory Liner buses. We've picked this specific bus line for our barkada trips because it has all we could ever need (and so much more!) for an enjoyable road trip.

First of all, Victory Liner is equipped with a first-class lounge where travellers can stuff themselves with arroz caldo, coffee, and bread before boarding. In the bus, travellers are also provided snacks and water throughout the trip.
Second of all, Victory Liner sees to it that passengers experience optimum convenience by providing airline comforts in their buses. The bus attendants, who are always alert and ready to assist, are dressed in smart uniforms that resemble the stewardesses one sees in planes.
Other features these buses sport are individual monitors for the passengers' entertainment, and sleek on-board restrooms. Premium Victory Lines buses are also equipped with USB chargers, free Wi-Fi, and recliner seats.
If you ask us, there's no easier way to conquer a road trip than with this premium bus line. So hop on a Victory Liner bus with your friends, and get ready for your best barkada getaway yet!
For more information, please visit Victory Liner's official website, Facebook, and Instagram.
---
Brought to you by Victory Liner.