I hear wedding bells! Kiss-the-bride season is finally here! If you and your friends are looking for some wedding inspirations, I've listed the best and most romantic places for couples to finally tie the knot in the Philippines. Whether it's a traditional church wedding or an outdoor ceremony, these venues are definitely "I do" material.
Also read: 5 Wedding Destinations for a Dream Wedding
Church Weddings
1. Saint Agustine Church, Paoay, Ilocos Norte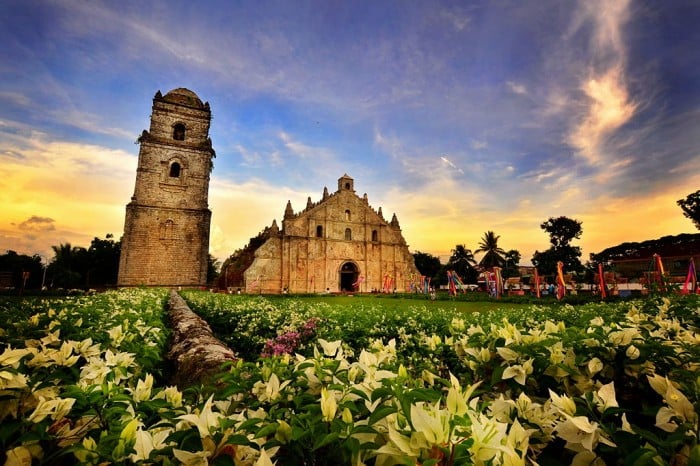 Image credit: Allan Jay Quesada | CC BY-SA 3.0
Saint Agustine or Paoay Church is not your average church. It is officially a UNESCO World Heritage Site and is one of the most iconic churches in the Philippines. What makes it beautiful is its history translated into its architecture. It's so beautiful inside and out, plus you get a nice big garden surrounding the church.
2. Tukon Chapel, Batanes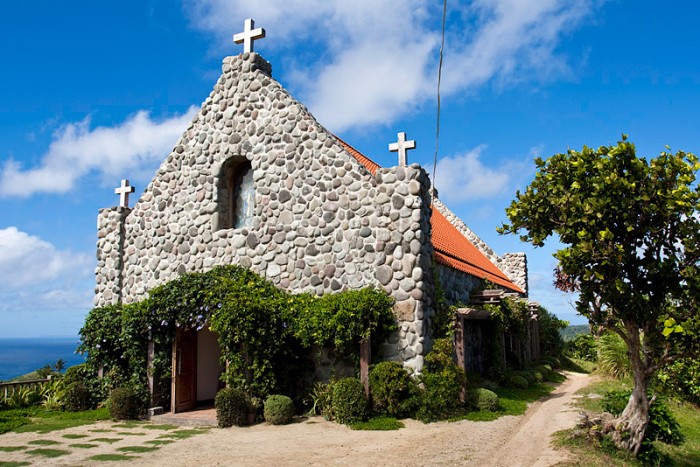 Image credit: Eugene | CC BY-NC-ND 2.0
Batanes is one of the most sought-after destinations among Filipinos because of its unique terrain, climate, architecture and culture. To have your wedding ceremony in the famous Tukon Chapel would be just magical! I know, it isn't going to be the cheapest wedding out there, but it's definitely worth it, don't you think?
3. Transfiguration Chapel, Nasugbu, Batangas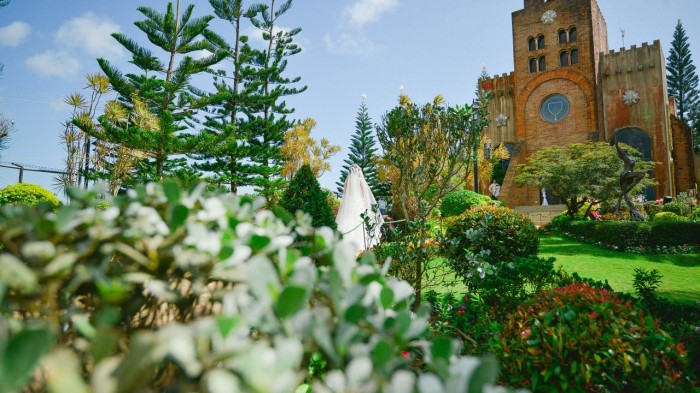 Image credit: nez cruz photography | CC BY 3.0
The Transfiguration Chapel also known as the Caleruega Chapel has a unique tall facade. Some people think it's in Tagaytay because of its proximity to the cool city. However, it's actually in Nasugbu, Batangas. Aside from the chapel, the parish has many facilities like retreat house, a cafe, an amphitheatre, and even a lettuce greenhouse! The facade of the chapel makes it perfect for that just-got-married shot!
4. Chapel of San Pedro Calungsod, Cebu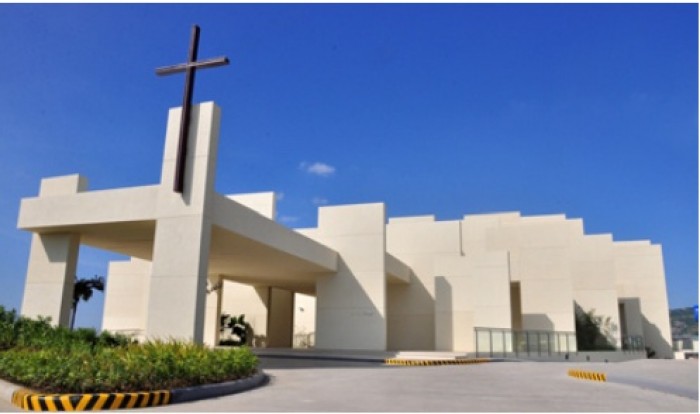 Image credit: SM Investments
The Chapel of San Pedro Calungsod in Cebu might look a bit intimidating for some especially from the outside. It's a relatively new church which opened its doors only in 2012. It was donated by Henry Sy, Sr. and Felicidad Sy and it sits inside the SM Seaside Complex in Cebu. It can accommodate around 800 people. It's a great place to tie the knot especially for modern day couples.
5. Chapel on the Hill, Tagaytay
Image credit: nez cruz photography | CC BY 3.0
The Chapel on the Hill in Tagaytay is for more intimate weddings as it is smaller compared to other churches. It has a set of stairs before entering the chapel and you could almost imagine the bride walking towards the isle.
Also read: When in Tagaytay: 10 Exciting Things to Do with Your Family
Outdoor Weddings
6. El Nido, Palawan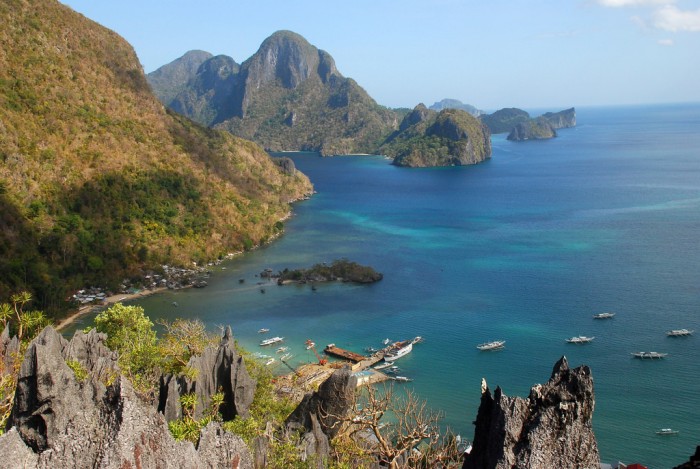 Image credit: MrGaryLarson | CC BY-ND 2.0
Nothing screams outdoor wedding than a good old ceremony by the beach. And where else would you have your beach wedding? Yep, in El Nido! If you have the budget, you should definitely consider Palawan in your list. Plus, after the wedding, you and your guests can enjoy the beautiful white sands and crystal clear waters of El Nido.
7. The Mango Farm, Antipolo, Rizal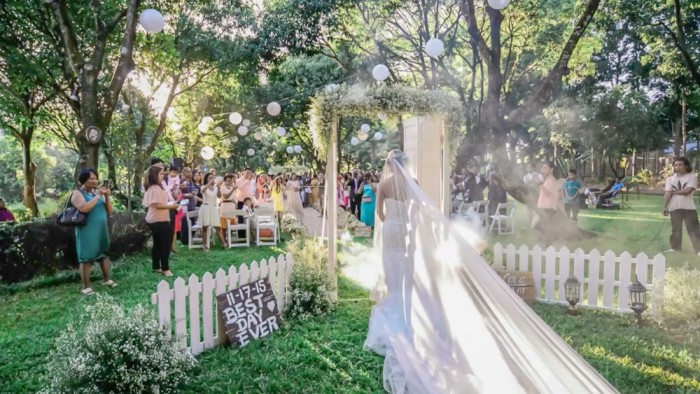 Image credit: nez cruz photography | CC BY 3.0
If you are the type to ditch the beach for a garden wedding, The Mango Farm should totally be at the top of your list! There is just something about weddings in gardens that make them even more romantic! Plus, in photography, you can never go wrong with greens! Your wedding photos are going to look magical.
8. Bellaroca Island Resort and Spa, Marinduque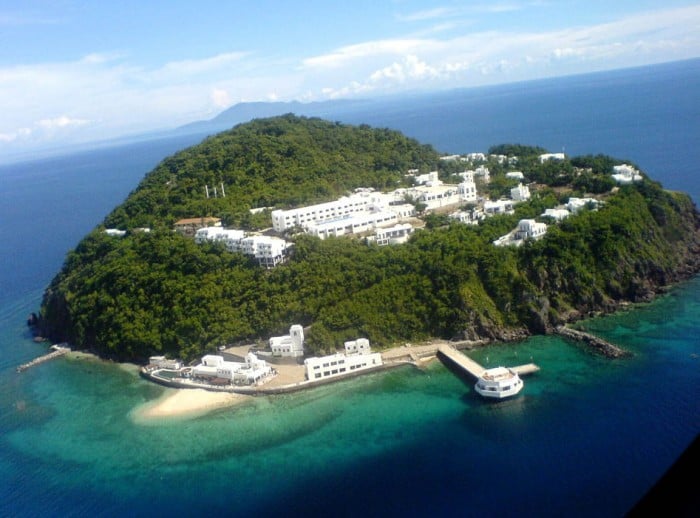 Image credit: Bellarocca Island Resort and Spa
Are you looking for a luxurious all-in-one destination to celebrate your becoming one with your partner? Check out this island resort in Marinduque. The resort might as well just be the place you'll shoot your pre-nup. Bellaroca caters to indoor weddings but you can also have yours under a tree! How cute is that?
9. Amarela Resort, Panglao, Bohol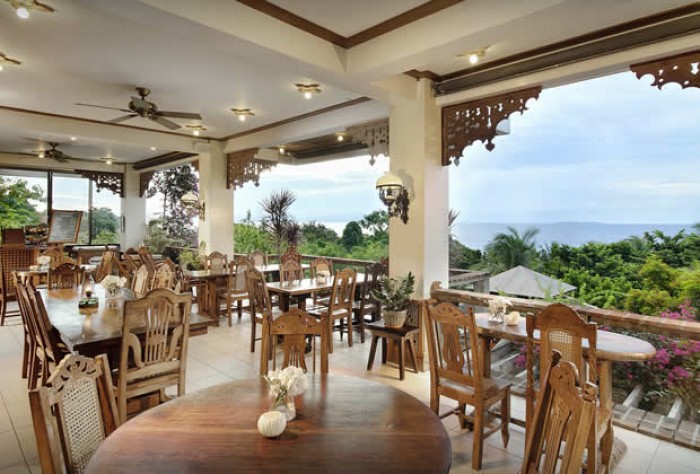 Image credit: Amarela
Another venue for a perfect destination wedding is Amarela Resort, which overlooks the Panglao sea in Bohol. You can have your wedding and reception in one place. It surely is a good alternative to the more expensive El Nido in Palawan, especially if you are living in Visayas.
10. Hotel Tropika, Davao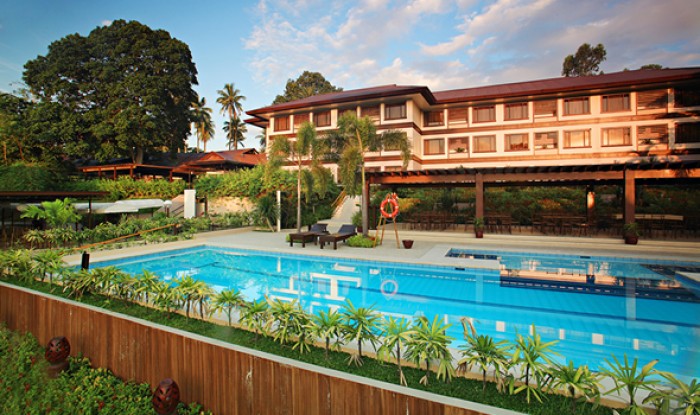 Image credit: Hotel Tropika
Over to the south, Hotel Tropika has earned a spot in this list and rightfully so. It boasts its spacious bedrooms, garden and function rooms, among others. While they also hold indoor weddings, you can organise yours in their garden. Plus, I hear the prices are relatively affordable. It's a win-win!
Also read: 15 Romantic Places in the Philippines for Your Pre-nuptial Photoshoots
We all want the perfect wedding with the perfect partner. But hey, you can be married by the beach, under a tree, in a church or anywhere for that matter! In the end, no matter where you celebrate your wedding, it's who you're with that makes everything extra special.