Contributed by Shelly Viajera Travel Blog
Taipei may be a busy capital but to experience nature is surprisingly just a few train stations away. Located at the northern tip of Taipei, Beitou District provides a laid-back feel that makes a day trip filled with nature-loving sights and activities.
Also read: Taipei Travel Guide, Tips & Itinerary for Filipino Travellers
I spent a half day in Beitou. Here are the notable places and must-dos in this district:
1. Visit the Beitou Thermal Valley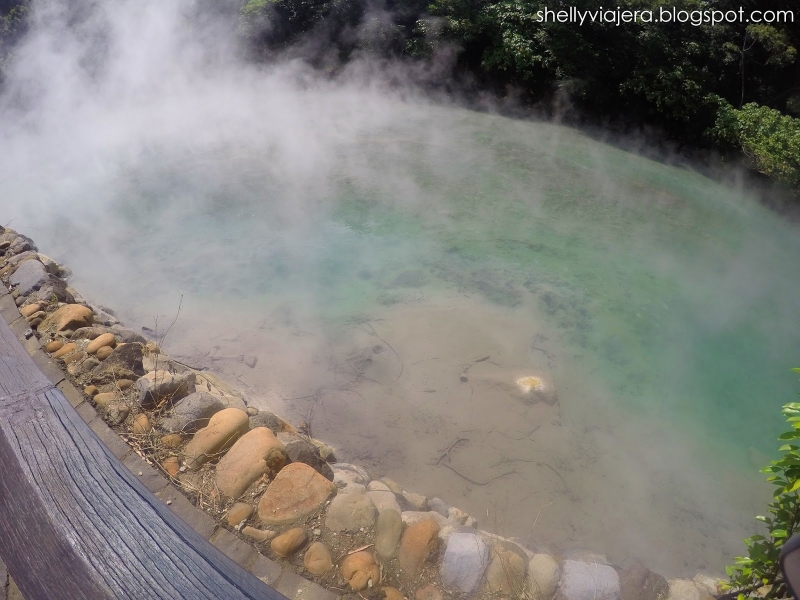 Also known as Hot Spring Valley or Hell Valley, the Beitou Thermal Valley truly gives a NatGeo-ish experience.
This hot spring contains green sulfur, a smoke-emitting chemical that covers the place. It's said that this unique type of hot spring can only be found in two places in the world, the other one is located in Akita, Japan, and so it's considered a must-see. The sulphur content also gives the distinctive colour and chemical smell. While this place isn't for swimming (it's too hot at 100 degrees!), the bizarre sight still makes it worth visiting for 20-30 minutes.
It's best to go here in the morning (at opening time) before it gets swarmed by tourists. When I visited, I was able to enjoy the place almost to myself only. But when I was about to leave, a group of Korean tourists started to come in.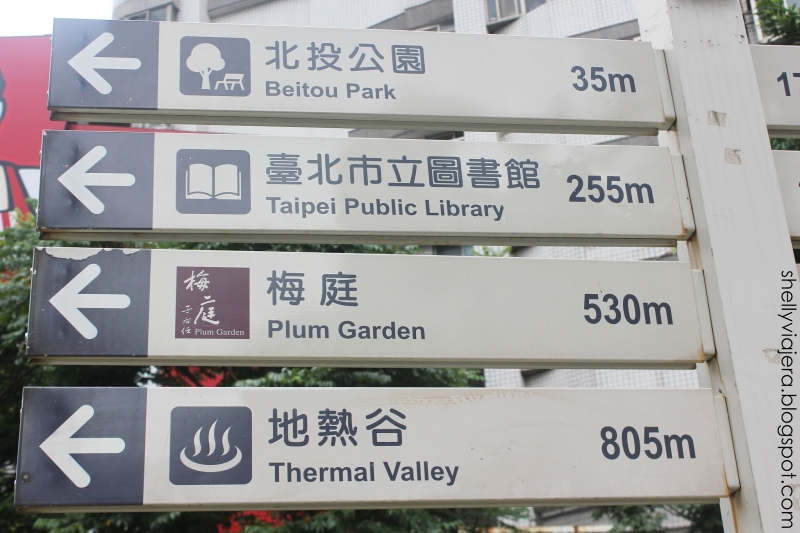 This tourist destination is very easy to locate and street signs are all over the place. From the MRT station, I crossed the street and walked for 5-10 minutes. It was a slow-paced and easy path with only a few vehicles passing by and the lush green simply giving that relaxed feeling.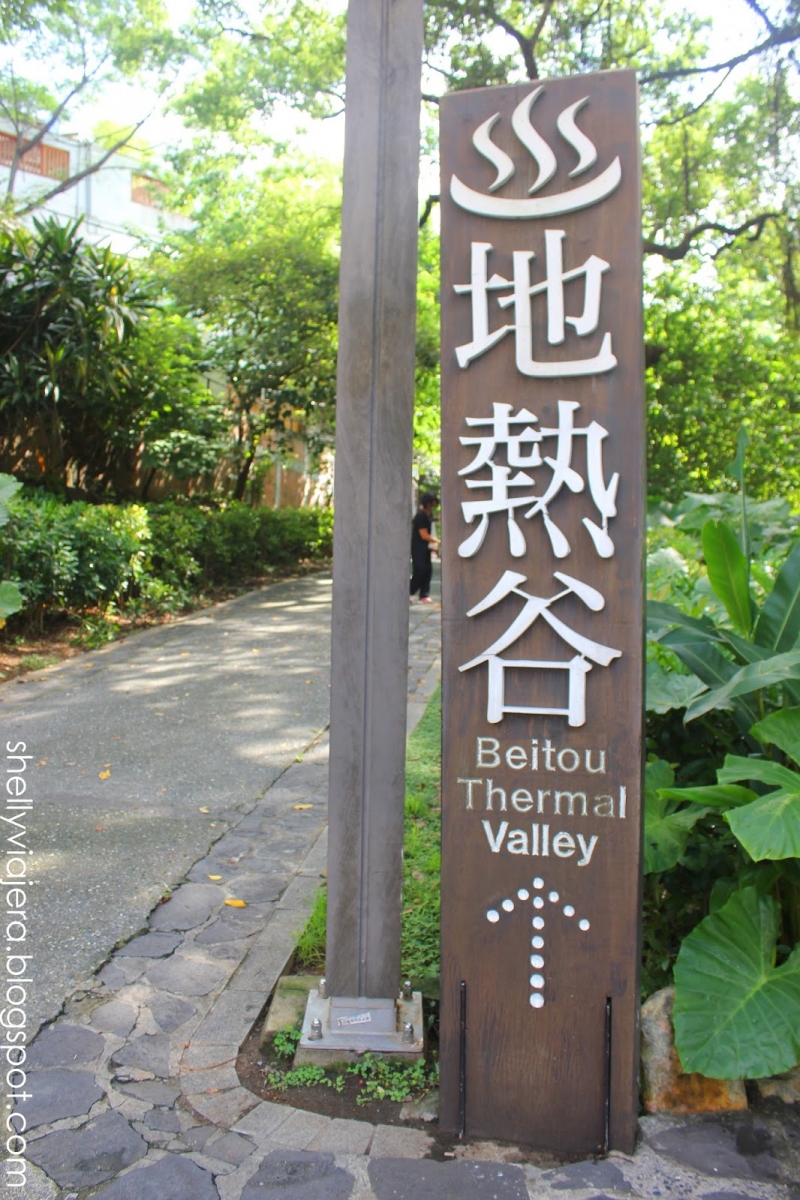 Beitou Thermal Valley is open from 9am-5pm. It's closed on Mondays. Entrance is free.
2. Soak in the hot springs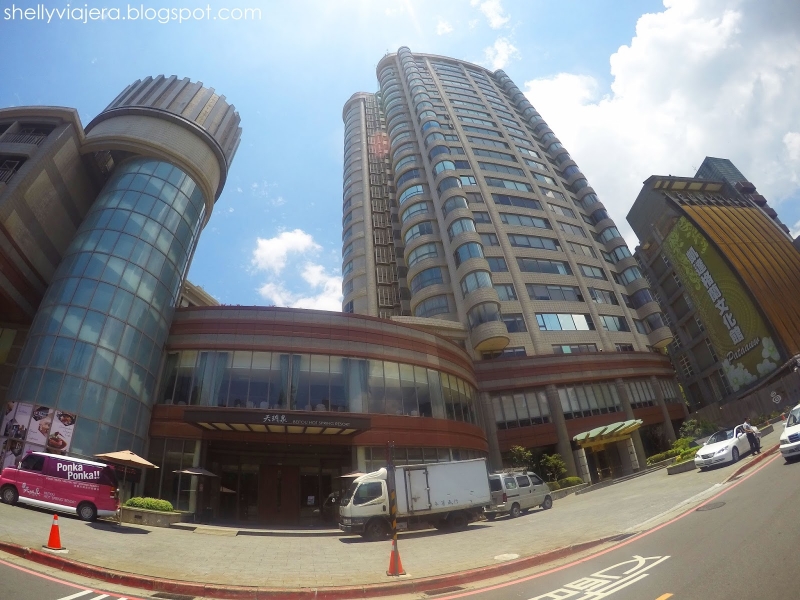 Experts say that the hot spring is good for the health particularly on improving skin conditions, arthritis, and blood circulation. Hot springs usually contain essential minerals such as sulphur, zinc, iron, etc.
There are over 30 private hot springs in Beitou. In fact, some of them include hotel facilities to those who want to stay longer. Price starts at NT$500 for a full-day usage. It may be a bit pricey if one is only after the cultural experience.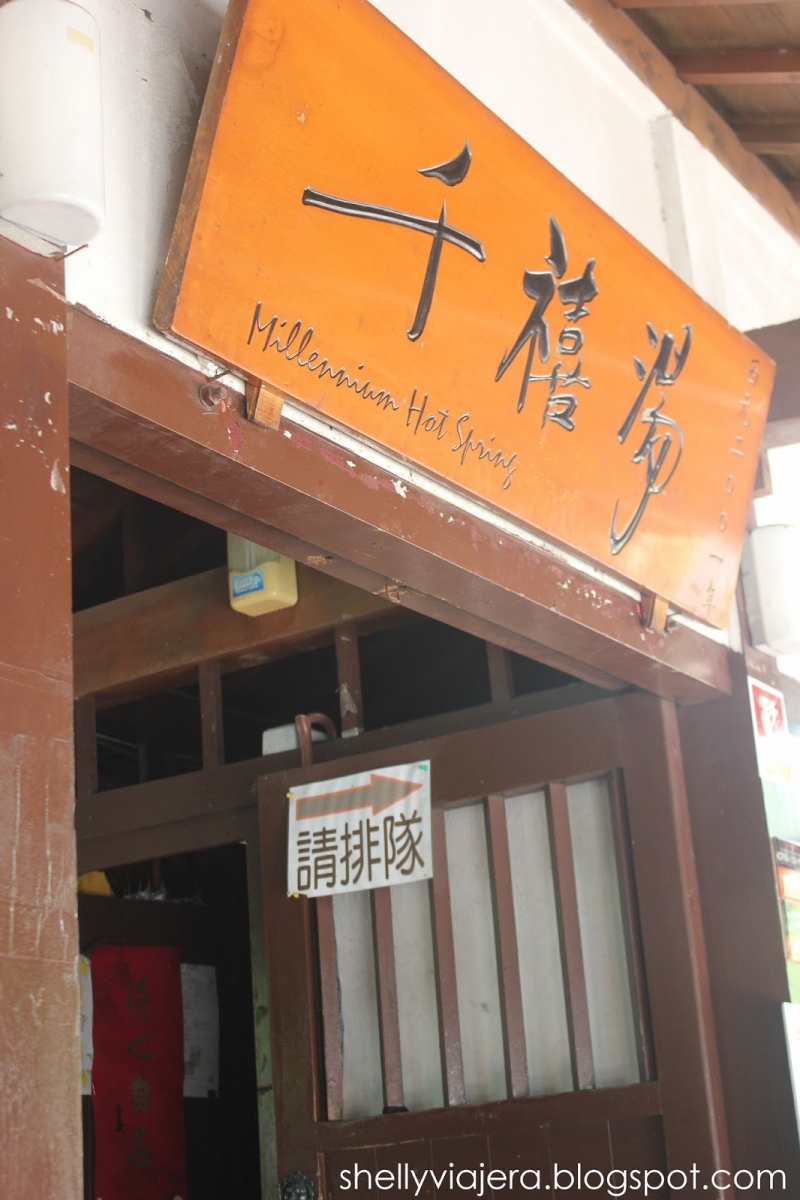 The Millennium Hot Spring, however, offers public usage of hot springs for only NT$40. It's an open air area with six pools with different water temperatures. The lower pools are cold and the top most is very hot. I guess the concept is that as you go up, the temperature goes up too.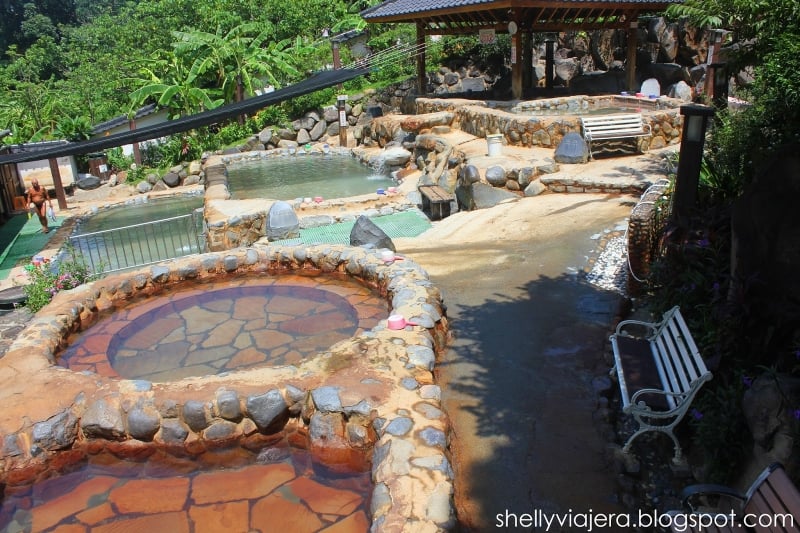 The friendly locals actually taught me the proper way of enjoying the hot spring. They told me to dip into the very hot water for a minute then transfer to the cold water for three minutes and do it repetitively.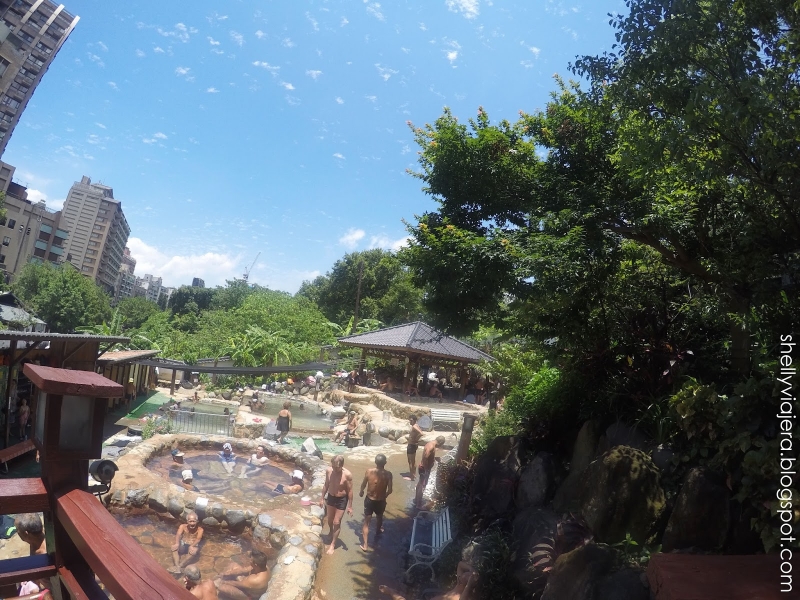 Wearing swimsuit for women and trunks for men (board shorts not allowed) are strictly required. To those who don't have a swimming attire, there's a small shop inside the hot spring. Locker usage costs NT$10. Shower rooms and toilets are available. It's good to bring own toiletries, towels, and changing clothes. It's also advisable to drink water once in a while to avoid dehydration.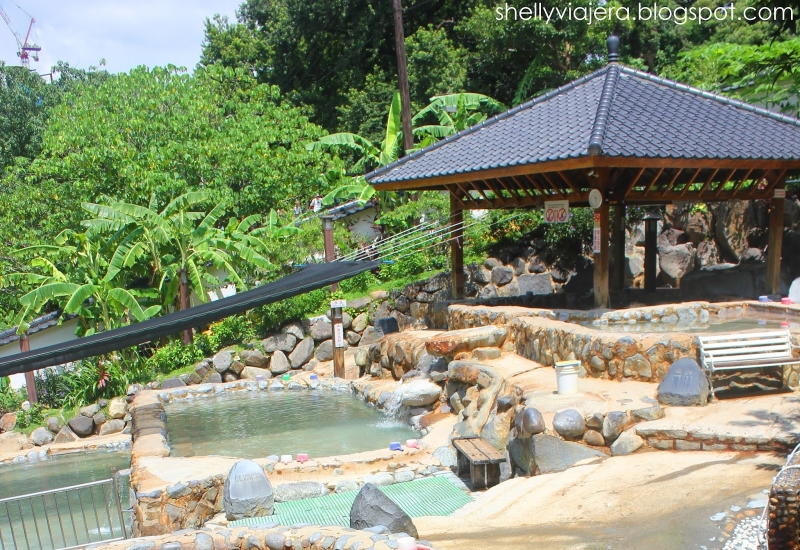 Millennium Hot Spring is open daily. It closes from time to time for 30 minutes. Here's the complete list of open hours: 5.30 – 7.30am, 8 – 10am, 10.30 – 1pm, 1.30 – 4pm, 4.30 – 7pm, and 7.30 – 10pm.
Also read: The Onsen Battle: Taiwan vs Japan
3. Drop by Japanese-inspired Museums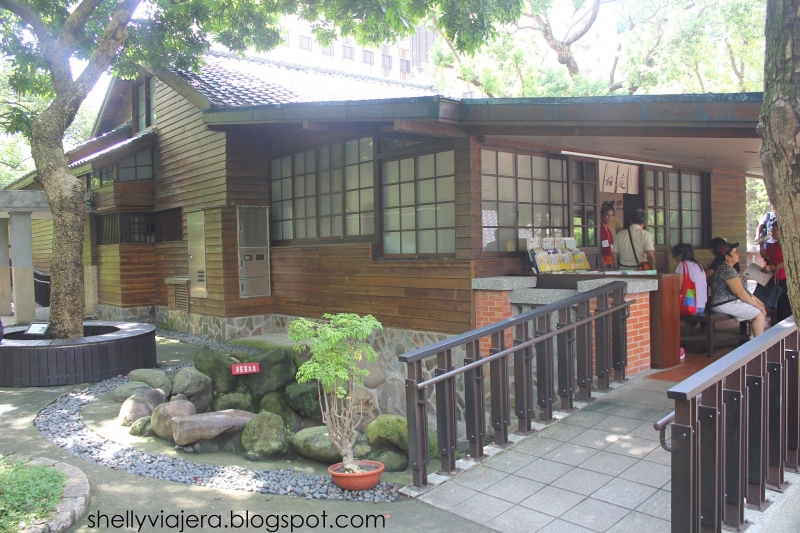 When Japan colonized Taiwan between 1895 and 1945, Beitou District was one of the places they occupied for a long time and so Japanese culture remains. The architecture, for instance, spells a lot of Japanese influence here.
The Plum Garden is one of the Japanese-inspired architectures in Beitou. It used to be a summer house of Youren Yu, a known Chinese calligraphy master. It was opened to public in 2010 as it turned into a museum. Right now, it houses the different master pieces by Youren Yu.
The structure is well-maintained. In fact, footwear must be removed upon entrance to keep the wooden floor clean and intact. It's open from 9am – 5pm and closed on Mondays and public holidays. Admission is free.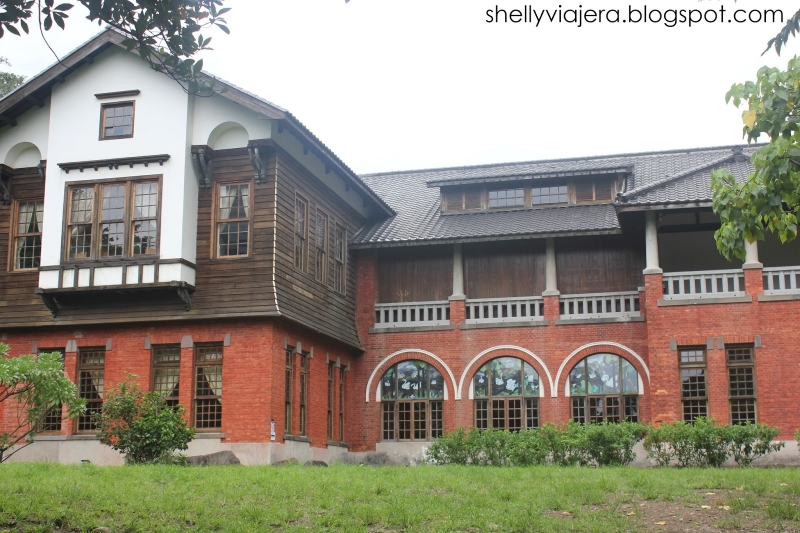 The Beitou Hot Spring Museum used to be a public bathhouse built in the 1900s during Japanese era in Taiwan. The architecture seems like East meets West. The Victorian style is seen through the red bricks while the wooden sections represent Japanese architecture.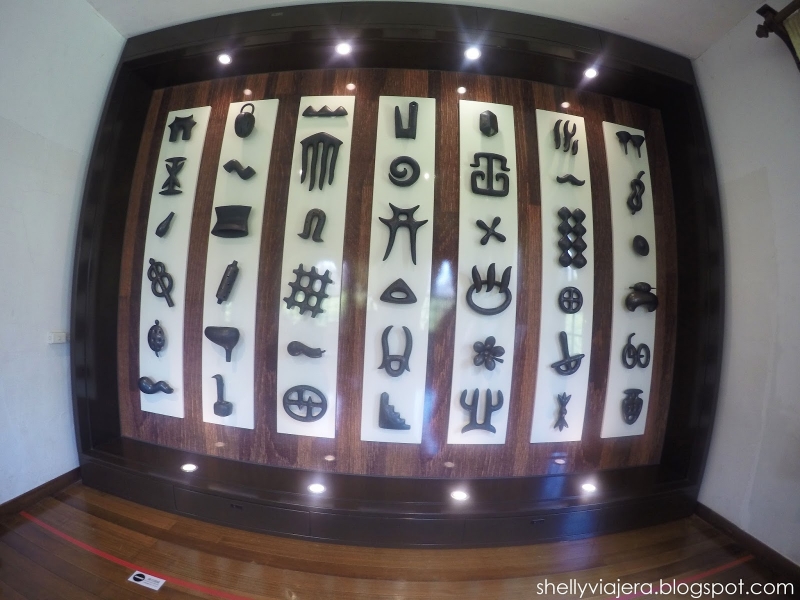 This two-story museum exhibits different information about Beitou's history. There's a spacious area at the first floor called Tatami lobby that used to be a performance area. Other notable sections include the public bathhouse area at the basement and the balcony at the 2nd floor.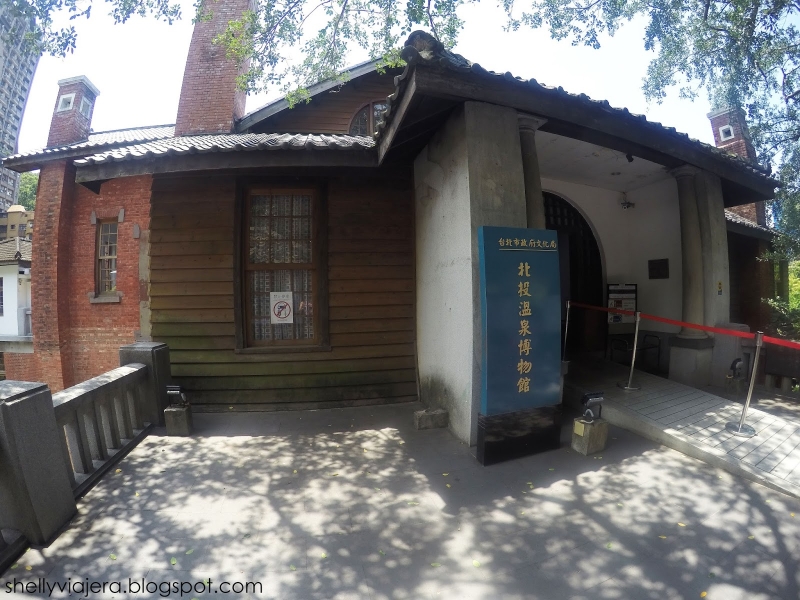 Removing footwear is also required. Shoes are placed in the cabinets at the left and indoor slippers are provided.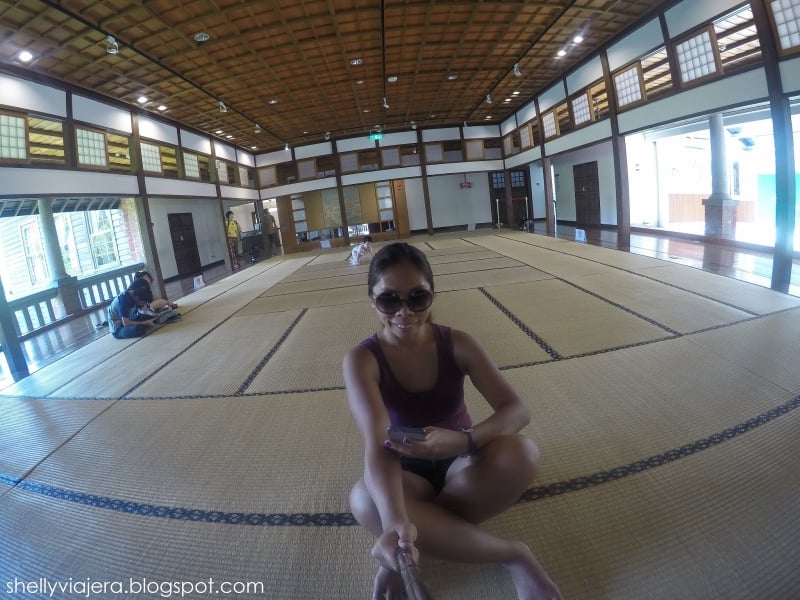 Other museums in Beitou include Ketagalan Culture Center and Taiwan Folk Arts Museum, also known as Beitou Museum.
4. Check out the Public Library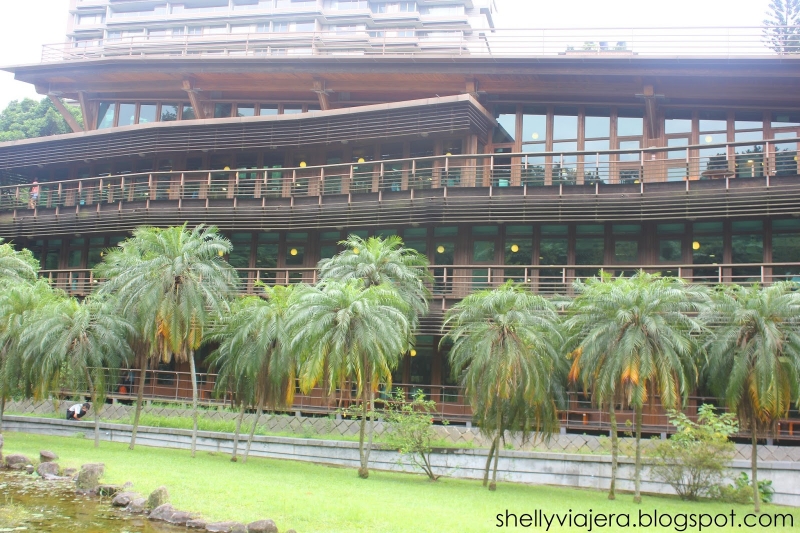 The Taipei Public Library (Beitou Branch) is a three-story library that opens its doors to the public, including tourists. While most people usually go to the hot springs when in Beitou, spending some time in this public library may not be bad at all. It's an eye catcher for its all-wood structure with huge glass windows and doors.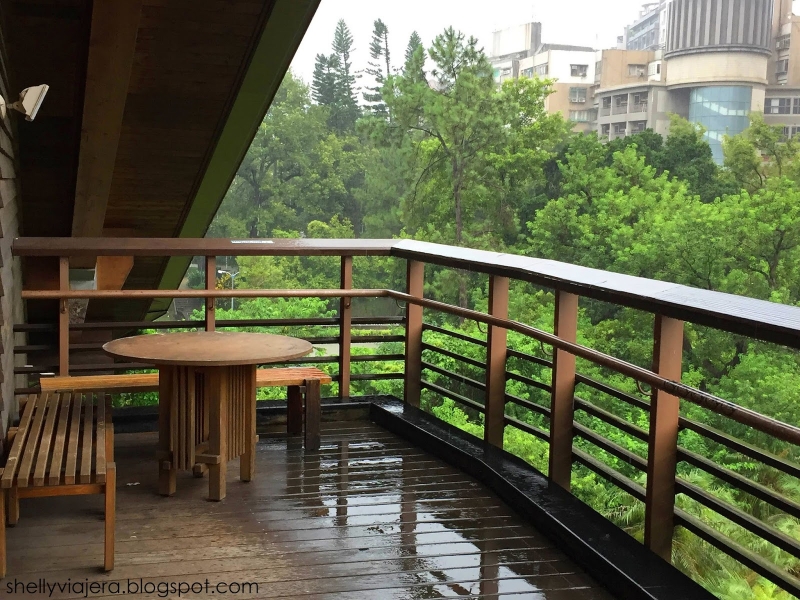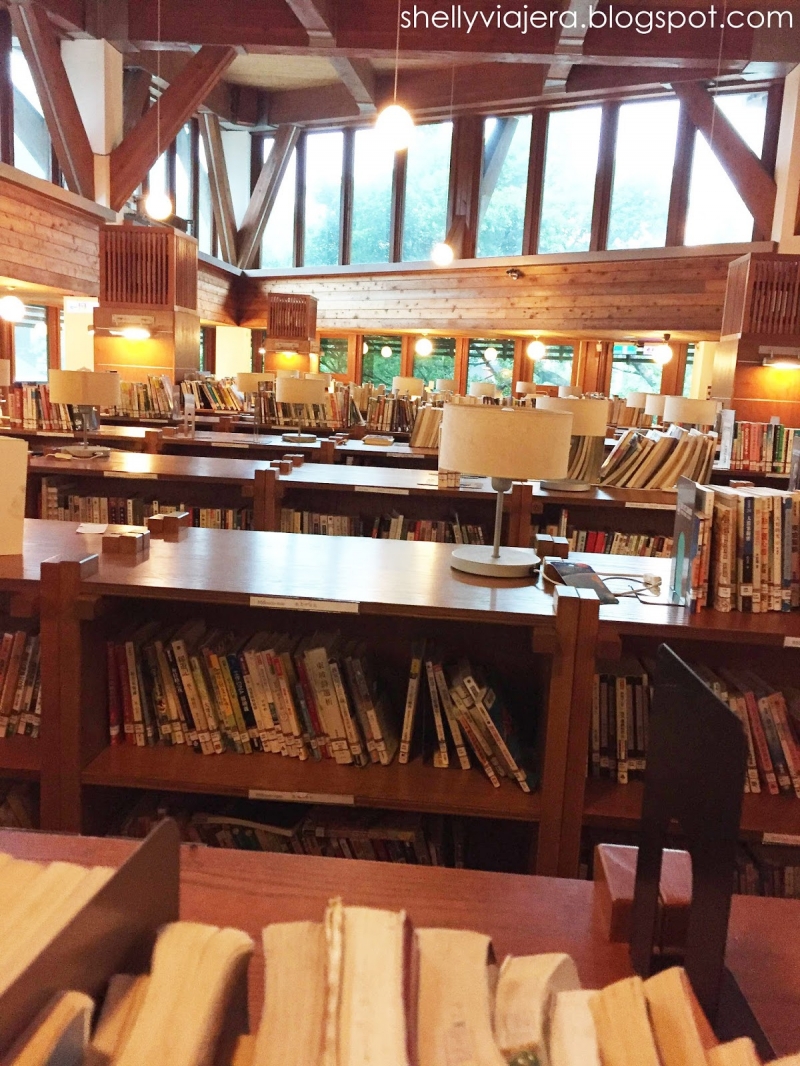 Although majority of the reading materials are in Chinese language, there are a few dedicated to English. Two rows of English books for adults are at the second floor and for children at the basement.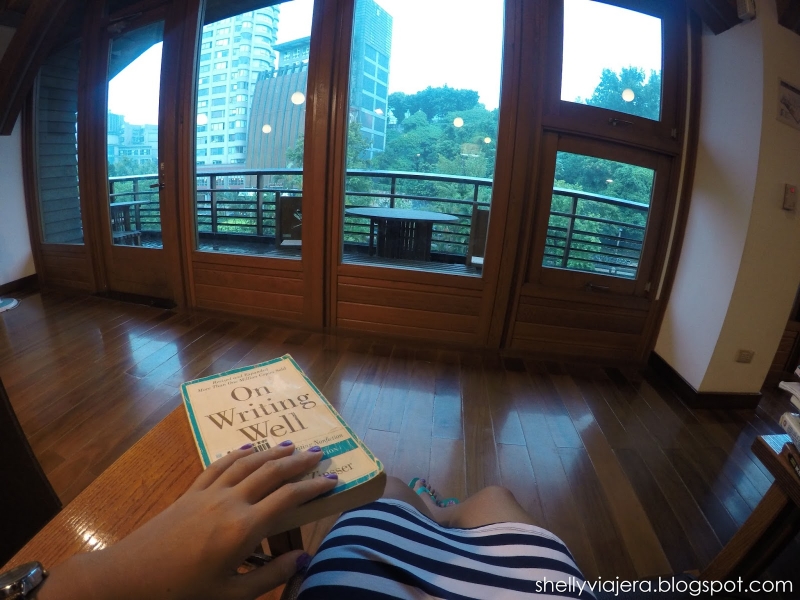 There's also a computer at the first floor. Tourists may use it but you have to request access from the librarian. With my experience, the kind librarian only asked for my passport and I was allowed to surf the Internet for 45 minutes.
5. Walk in the park
The Beitou Park is a relaxing recreation area in Beitou. It's a stretch of different trees and plants that starts across Xinbeitou Station up to the area of Beitou Thermal Valley. It features a dancing fountain, a stone bridge, and several pavilions.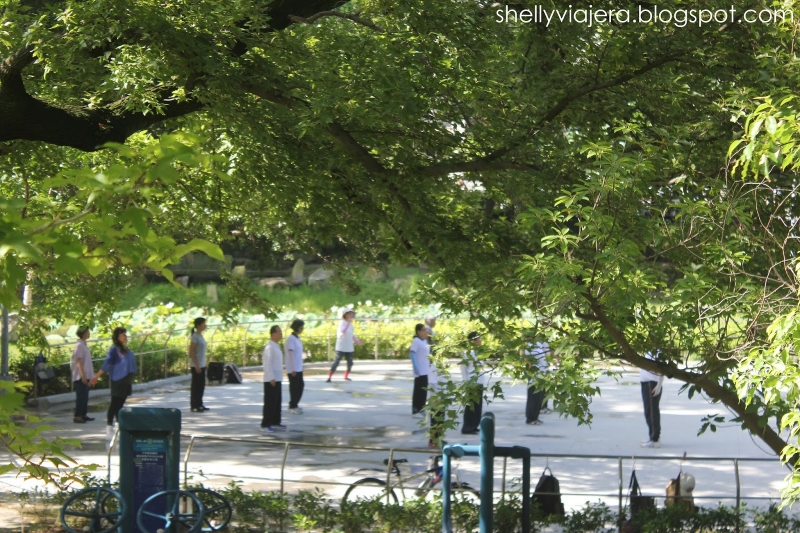 I noticed that the Taiwanese are very particular with healthy lifestyle. When I visited Beitou in the morning, I caught a group of locals who were doing Tai chi at the park. A recreation area like the Beitou Park serves its purpose really well in Taiwan.
Also read: A Filipino Traveller's Guide to Visiting Taiwan for the First Time
Going around Taipei is generally convenient with its reliable Metro Rail Transit (MRT) system. For one, Beitou is very accessible. I simply took the MRT Tamsui-Xinyi line (red line) to Beitou Station. From there, I transferred to the Xinbeitou line (pink line) to Xinbeitou Station. It only takes 30 minutes travelling time!
Aside from convenience, I can say that taking the MRT is really cheap. A trip from Taipei Main Station to Xinbeitou Station only costs NT$35 for a single-journey ticket and NT$28 for Easy Card, a tap card that I highly suggest when travelling around Taipei. This card can be used in the MRT, bus, convenience stores, and other shops.