I don't know about you, but when one mentions 'ube,' I instantly think of cosy vacations in Baguio, especially during the holiday season. After all, there are two things that you shouldn't leave Baguio without: strawberries and jars of ube jam — specifically, the Mountain Maid ube jam from Good Shepherd! But with non-essential travel out of the question for now, what's an ube-loving foodie to do?
Well, what if I told you that there are other equally yummy alternatives? And you can actually buy these at your local supermarket or have them delivered straight to your house! So, without further ado, here's where to buy ube jam (otherwise called ube halaya) wherever you are right now.
Also read: 11 Yummy Filipino Desserts We'll Probably Crave All Summer Long
Ube jam brands that you can find at the supermarket
Keep an eye out for these next time you're out doing groceries. Tip: You'll most likely find these in the shelves alongside bottled halo-halo ingredients like nata de coco and kaong! You can also check the aisle for pasalubong snacks, if there is one. 
1. Kayumanggi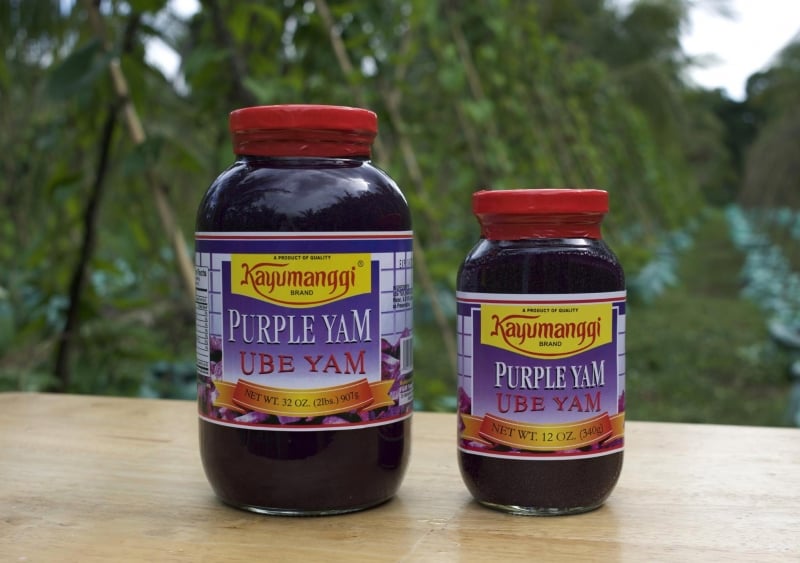 With ube pandesal being a huge hit lately, you're probably considering making your own at home! That said, I recommend opting for an ube jam that's used by some of Metro Manila's top bakeries and hotel cafés: Purple Yam from Kayumanggi. Oh, and a fun fact: it's exclusively sourced from the brand's own vineyard in Laguna!
You can find their ube jam and other halo-halo ingredients in SM supermarkets nationwide. They also offer delivery within Metro Manila and Region IV-A. 
For more info, click here. 
2. Tita Ely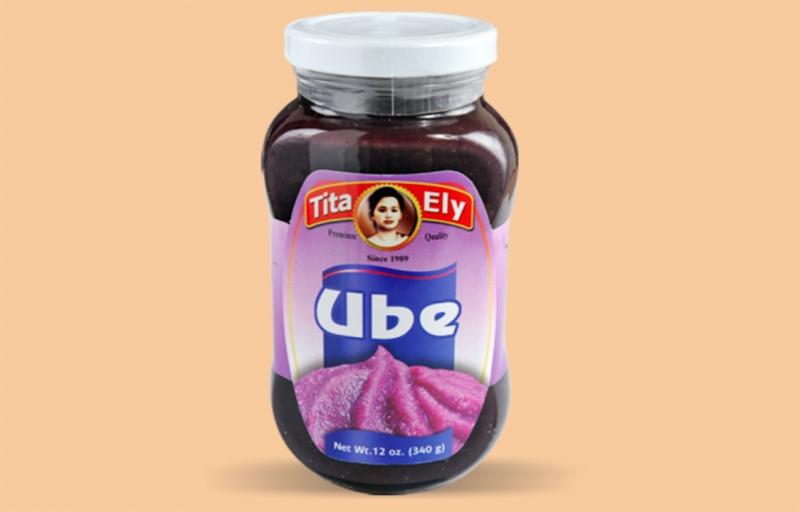 Another Laguna-based brand is Tita Ely, which offers ube jam and other sweet preserves. These come with a yummy homemade taste that reminds you of summer days at your grandparents' house! Though, this is probably thanks to the traditional recipes that were concocted by its founder and brand namesake.
Curious to try it out (if you haven't already)? You find their Ube in leading supermarkets like Puregold, Walter Mart, and Robinsons. They also offer delivery within Metro Manila. 
For more info, click here. 
3. YS Quality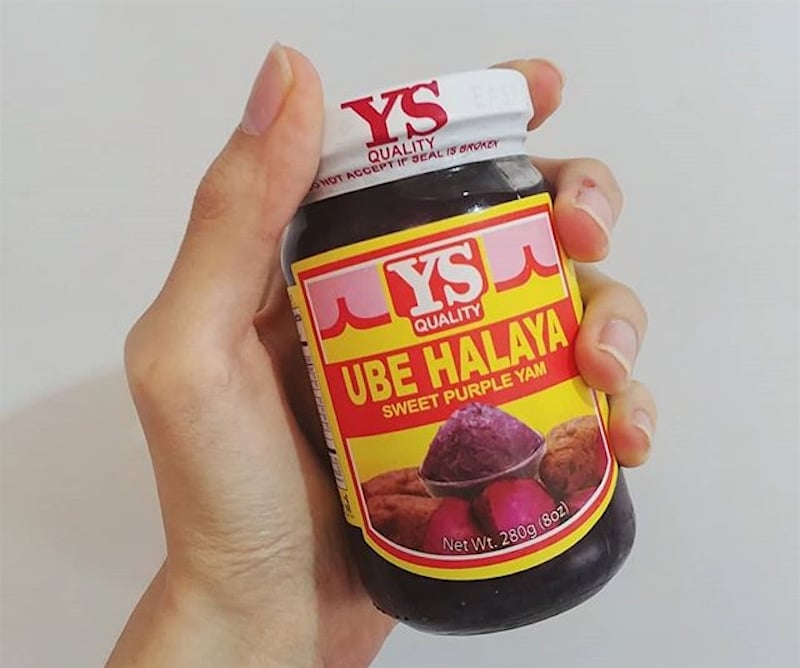 YS Quality is known for their tropical fruit preserves that you can use for all sorts of pastries and desserts. And of course, that includes their Ube Halaya! It has a distinct sugary taste and even chewy ube chunks, which make for heftier servings. This makes it a perfect addition to your homemade halo-halo, as its taste won't be easily overpowered by other ingredients. Better head to your local supermarket — stat! 
For more info, click here. 
4. Florence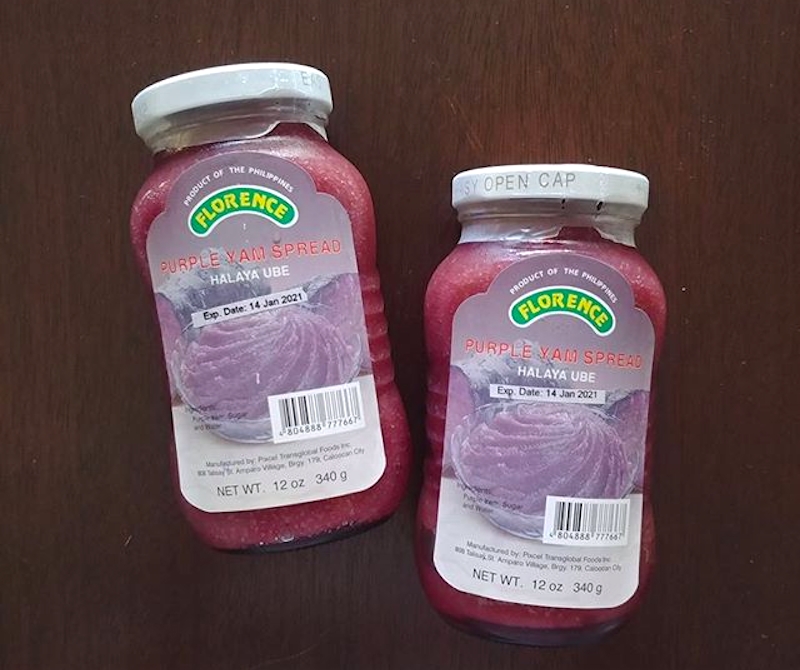 Florence is manufactured by Pixcel Transglobal, which initially began with Filipino condiments before branching out to sweetened fruit preserves. And part of their ever-growing roster is the Purple Yam Spread! It has a smooth and light consistency, with a flavour that's just the right amount of sweet. That said, it's an ideal pick for those who are still on the fence with the whole ube trend. 
For more info, click here. 
Ube jam from popular cafés and bakeries
Apart from the usual pastries and brunch food, these stores also offer their very ube jam that you can bring home.
5. Wildflour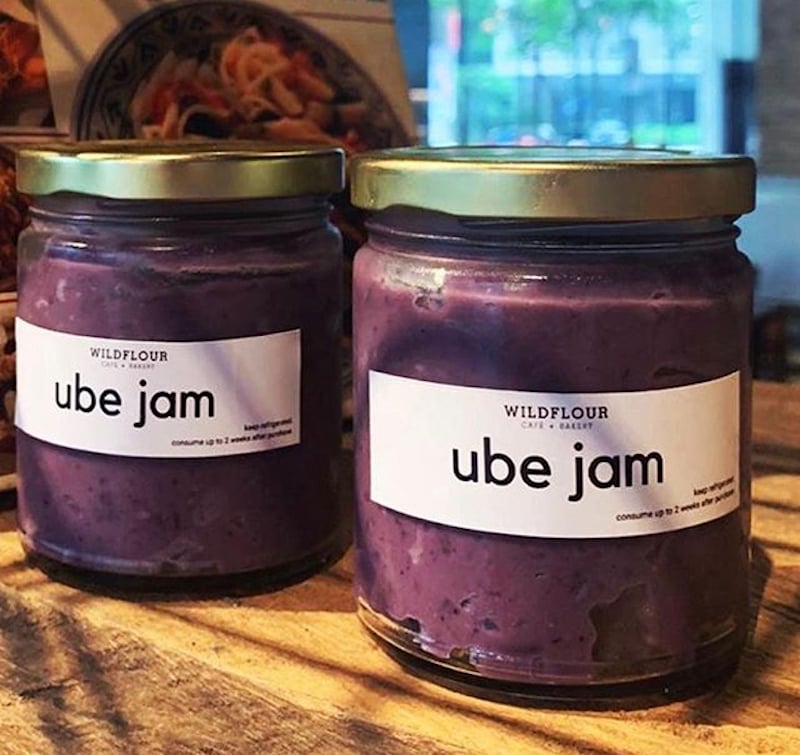 Yep, your favourite brunch place is serving up their own version of Ube Jam. This is great news for avid fans of their decadent ube desserts! Who else misses their ube custard cake, ube tres leches, and the like? 
It also comes in a cute IG-worthy jar and is specially made in-house. I recommend having this with some baked goodies, which we all know Wildflour does really well! You can have it for takeout or delivery via Wildflour To-Go. 
For more info, click here. 
6. Goldilocks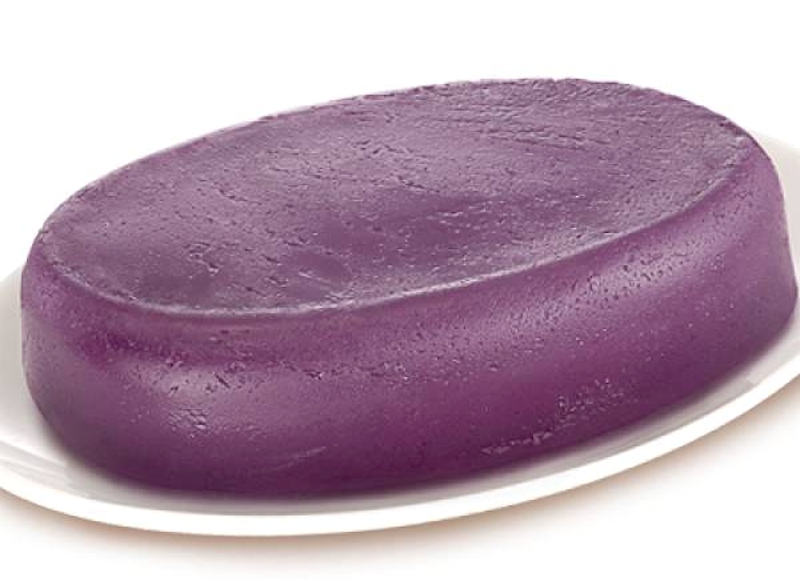 Well, of course Goldilocks offers its own ube creations, too. It is, after all, one of the top bakeshop chains in the country. Apart from their bestselling Ube Roll and Ube Polvoron, there's also their Ube Halaya! The purple yam is mixed with butter and milk, making for a delightfully sweet and chewy dessert. Enjoy it with the signature Leche Flan for a combo that's reminiscent of good ol' summer fiestas. 
For more info, click here. 
7. Pan de Manila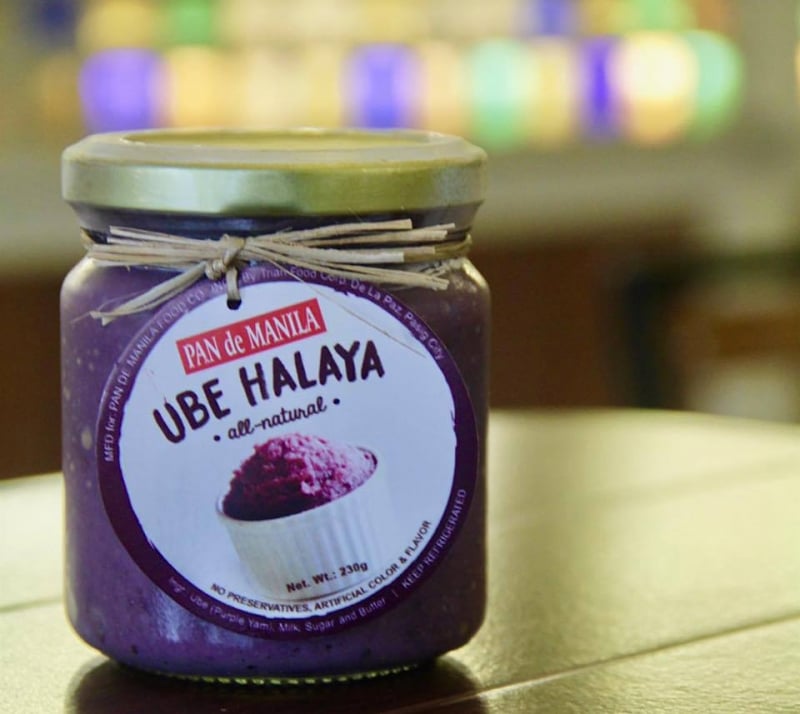 What to get from Pan de Manila aside from, well, pandesal? Sure, it's best known for its wide selection of bread — both of which you can enjoy pretty much any time. But did you know that they also have their own Ube Halaya? Have it as it is, or pair it with their bread and coffee before starting your day. Either way, your breakfast runs just got better! 
For more info, click here. 
Also read: Craving Cookies and Bread? These 25 Shops Have Got You Covered!
Ube goodies that you can order online
Here's where to buy ube online and then have it delivered at your doorstep.
8. Ruben's Ube Halaya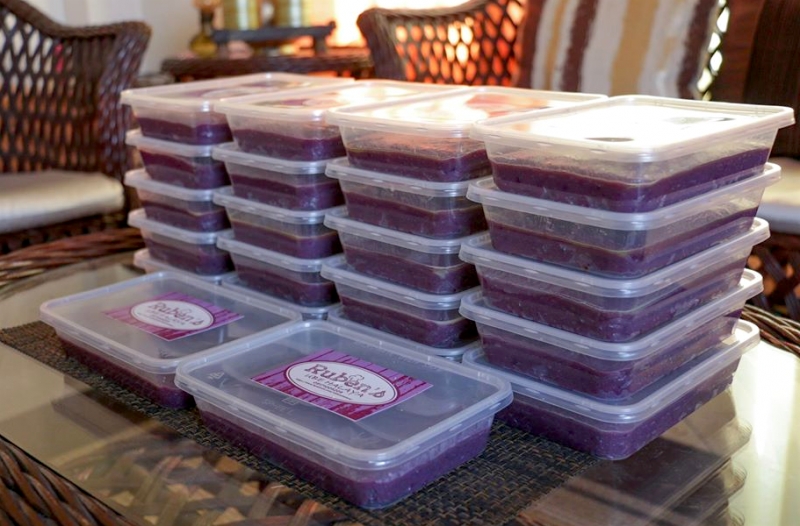 "Premium quality at a reasonable price" — that's what Ruben's Ube Halaya is all about! It proudly uses only ube of the most vivid purple hues, as to reduce the need for artificial colouring. As for how it's made, Ruben's uses a family recipe that has been passed down for generations. So, if you're looking for homemade goodness, then this is your best bet!
Ruben's Ube Halaya is based in Project 4, Quezon City. Metro Manila residents can have their orders delivered via GrabFood and Lalamove. 
For more info, click here.
9. Lola Julia's Ube Halaya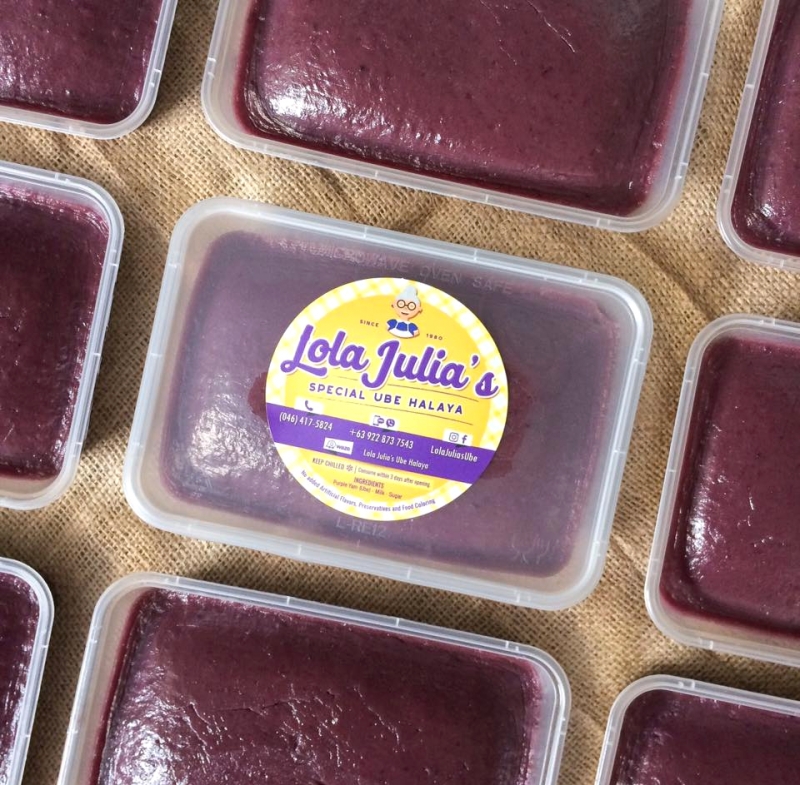 Here, we have another homemade ube that's made with a special pamana recipe! Lola Julia's Ube Halaya stems from a family's love for making this classic Pinoy dessert. From selling their ube halaya to friends and at the local market, they eventually made it accessible for many others around the country.  
Lola Julia's Ube Halaya is based in Bacoor, Cavite. Aside from their province, they also offer delivery to select areas in Metro Manila and Laguna.
For more info, click here.
Also read: May Delivery Ba? Lets You Know Which Stores are Open for Delivery
I know you miss your favourite Baguio ube jam; but seriously, these options are worth a try as well! Now that you know where to buy ube near you, there's no more excuse not to try those ube recipes you've been meaning to do for the past months. Then again, who says you can't have these ube jam as it is? Bring out a spoon and dig in! 
---
Featured image credit: Obsidian Soul | Wikimedia Commons.