Contributed by Going Beyond The Cliché
Wedding! Oh yes , it can really be stressful, tough and crazy (not to scare the hell out of you, but it is literally what I have been feeling these past few months). My fiancé and I have been planning the event for half a year now and I must admit there are some complications in between that at times, one of us has to at least compromise just to arrive at a decision.
There are a lot of things we have to consider, the budget, the suppliers, the church, the venue and so on and so forth… not to mention we still have our own Career issues to settle…( my fellow brides-to-be / Career women would totally agree with me), and yes it can be overwhelming!
Half way through, we know we have to do something to turn the tables around. The good thing is, we hired a videographer team who is receptive for fun and fresh pre-wedding video concepts. The team suggested to shoot our pre-wedding video in Batanes. We could not agree more despite the fact that it was way out of our budget so we decided to squeeze in some of our extra money for the trip. After all, this is by far our first travel for this year because of our busy schedule.
I love making plans ahead of time but this trip is an exception. I usually have this long list of "things to do" (partly because I hate it when I miss some good stuff about the place) but with all the fuss that has been going on with my life lately, we decided to make it spontaneous. Unprepared as it may seem, it turned out to be just like any of our previous travels. My fiancé was able to take good photos of the whole trip and the picturesque view is just too alluring not to share.
Getting to know Batanes
Batanes is a province nestled on the northernmost province of the Philippines. It has a total of 10 islands, 3 of which are currently inhabited. These islands are Batan, Itbayat and Sabtang.
Going to Batanes is considered to be one of the most expensive flights among the tourist destinations around the Philippines. The price ranges from around ₱4,000 – ₱7,000 for a one-way ticket (that's almost our round trip ticket from Singapore to Manila). There are only 3 airlines flying to and from Manila, and these are Philippine Airlines, Sky Jet and recently Air Swift is on board as well through Wakay Travel and Tours. All of the flights in Batanes are scheduled early in the morning, so if you are keen to visit the place you must sacrifice few hours of your precious sleep so you won't miss your flight.
By now, You might be wondering why I think Batanes is a perfect pre-wedding destination. The truth is, I was clueless before the trip as well, but then the moment I set foot on Batanes, the perfect reasons started unfolding right before my very eyes.
Also read: 15 Romantic Places in the Philippines for Your Pre-nuptial Photoshoots
It is a perfect place to disconnect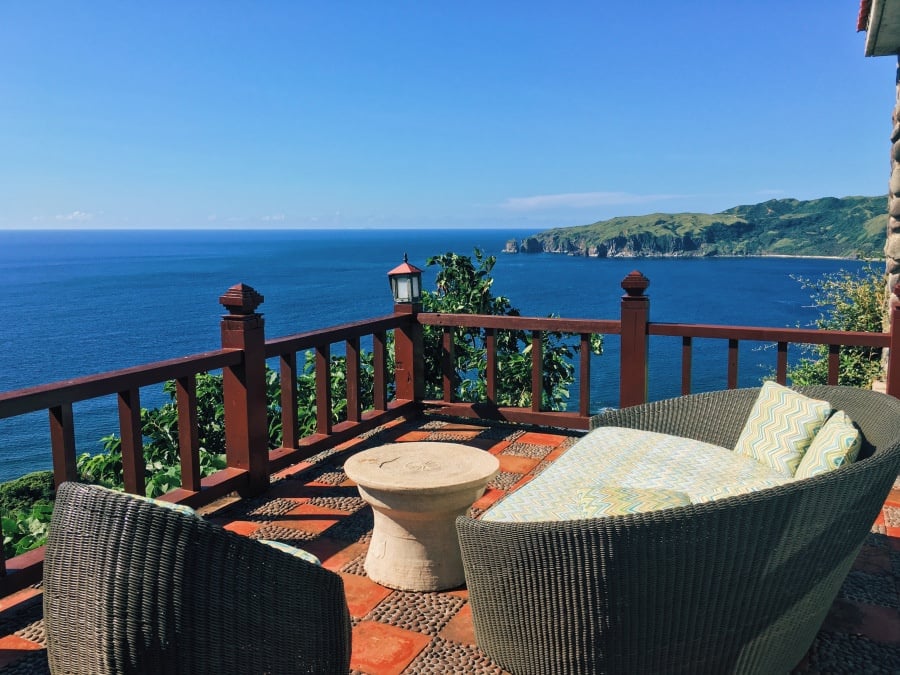 A relaxing view of the Pacific Ocean from our room in Fundacion Pacita Batanes Nature Lodge.
If you are eager to visit this place, there are few things you need to know first about Batanes that might become a drawback for your plan. Batanes is an unspoiled place. It has no malls, no fast food chains, no pubs. You will never be tempted to check your work mailbox or open your Facebook, Twitter or Instagram because aside from the fact that the place has bad internet and mobile reception, you will definitely miss out the beautiful things that only Batanes can offer.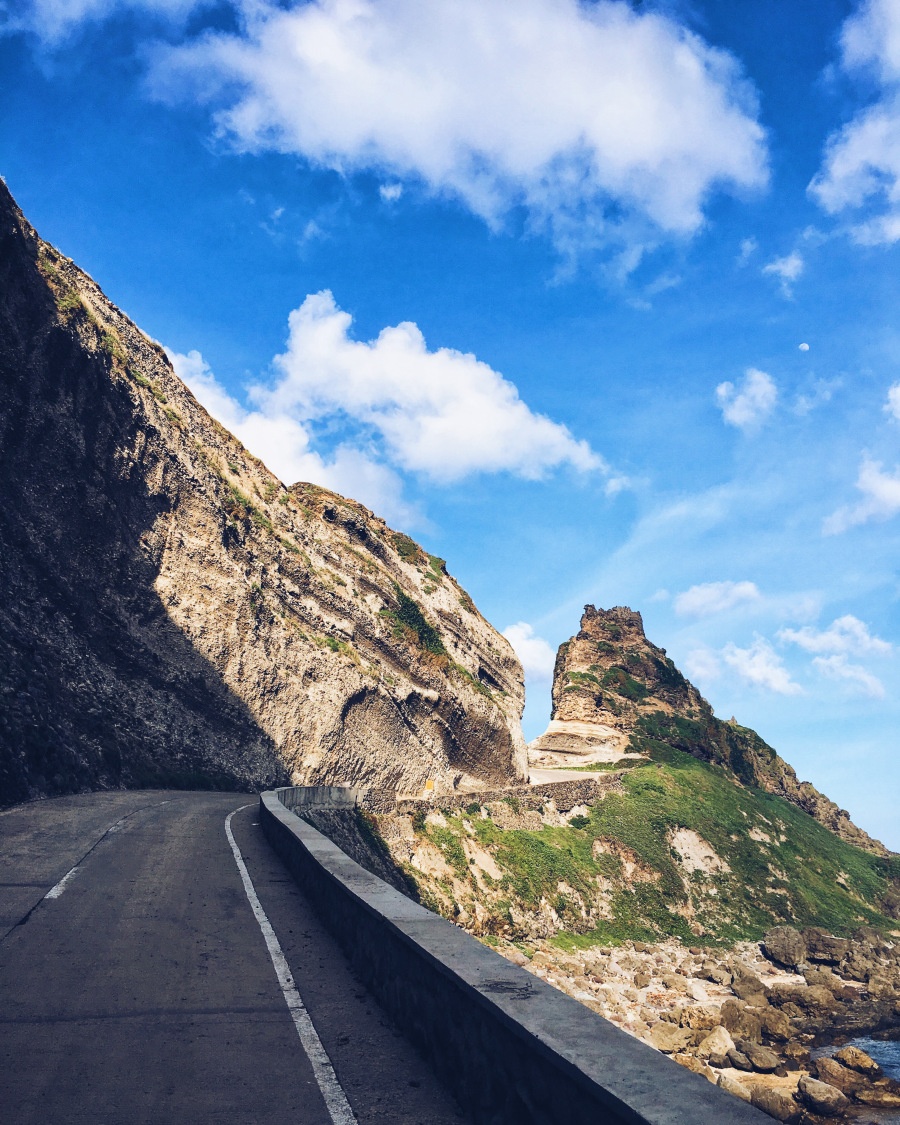 Perhaps you would like to indulge yourself with this breathtaking view along Brgy. Imnajbu?
The place forces you to disconnect with everything because it allows you to experience what it feels like to live on the other side of the world. In my case, being away from all the social media and work-related stuff have taught me to enjoy the little things that matter to me. It pays to travel and enjoy the view with someone who is as overwhelmed as you are. Not only does it allow both of you to breathe, but it also opens a door for both of you to reconnect.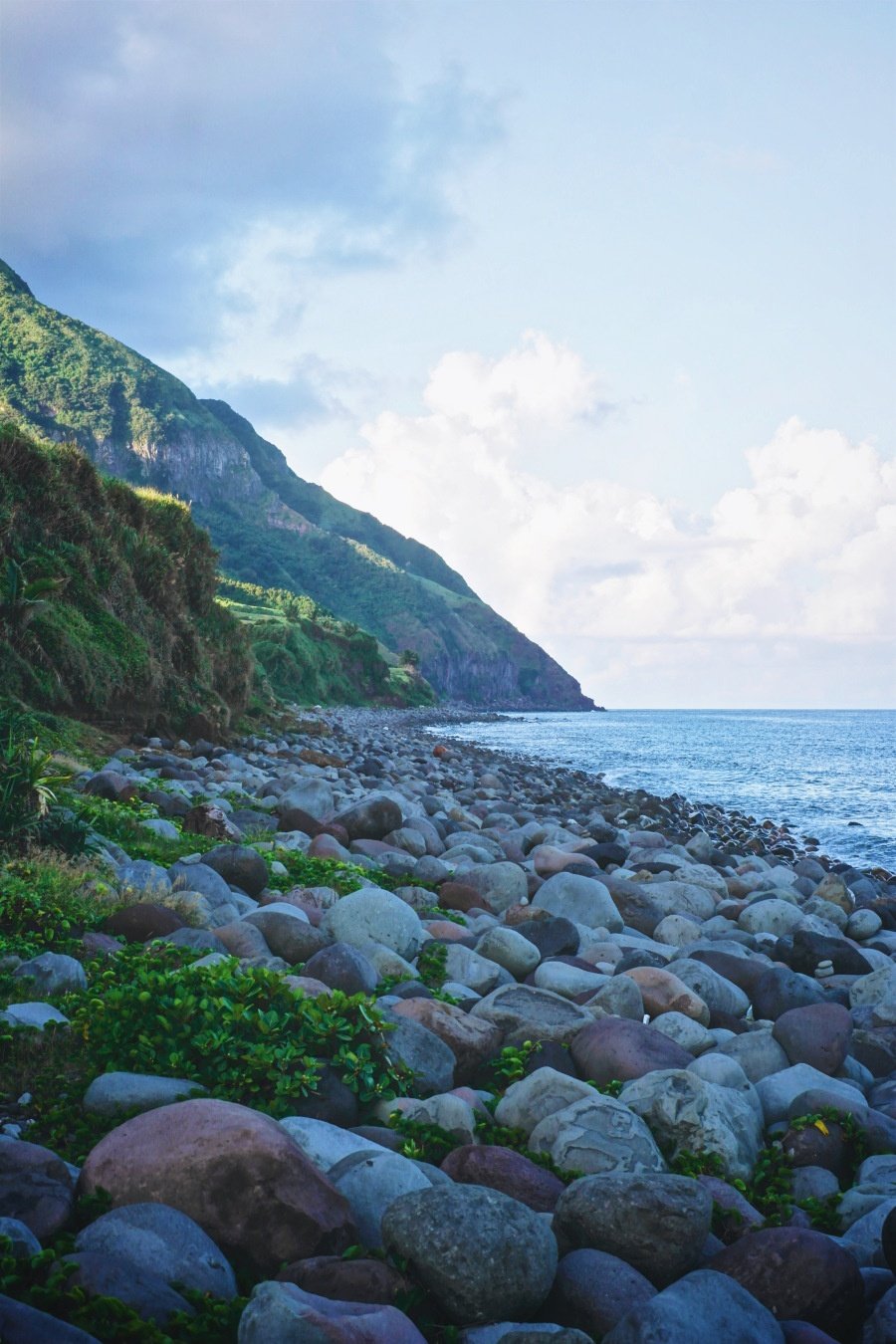 Having a rough day? Perhaps a moment of meditation at the "Vulugan Bay" also known as the "Boulder Bay" may be of help?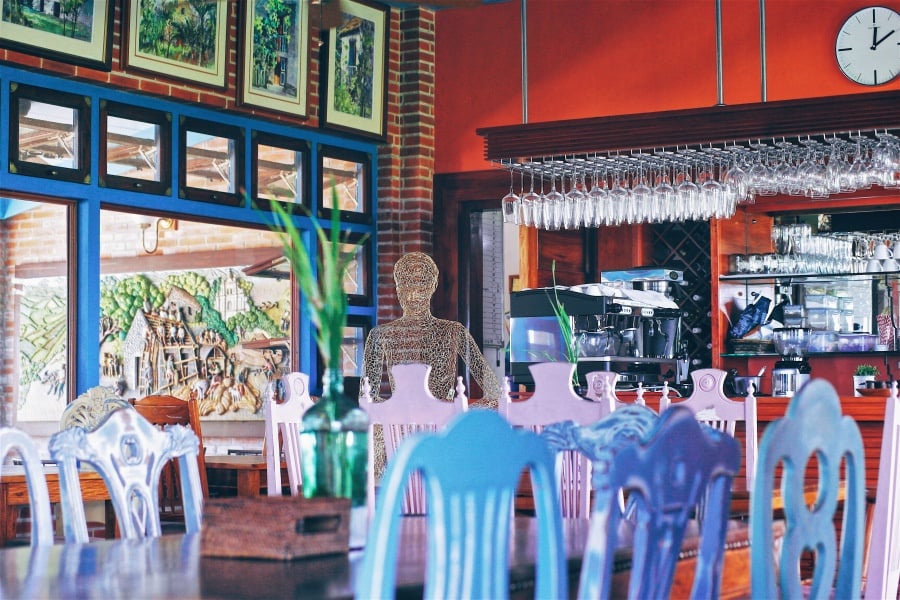 Rustic mornings at Cafe de Tukon. Try their signature breakfast! It will surely satisfy your cravings for authentic Batanes delicacies. What's more interesting? Every food they serve is organic!
To start your momentum, have a detour on one of Batanes' famous food places, Cafe de Tukon. They serve delectable Batanes cuisines which are produced and organically raised by the local farmers. Also, you get to have a magnificent view of the ocean and the luscious green mountains from the cafe's window!
Also read: How I Travelled Solo in Batanes for 5 Days with Only ₱8,000 Budget
It presents you a better perspective of the things you have
I must admit, even though we are careful enough not to let our wedding planning get in the way of our relationship, still, there are some unforeseen circumstances which really tested our patience and our ability to understand each other.
Good thing, we found a home which showed us the true meaning of relaxation. It is found atop of a hill with an amazing Pacific Ocean view. If you are interested to book the place, you need to book online. They have several rooms, but the rooms with the incredible view for me is most probably the Pangaditan (₱12,000 per night) and the Idawud (₱8,000 per night).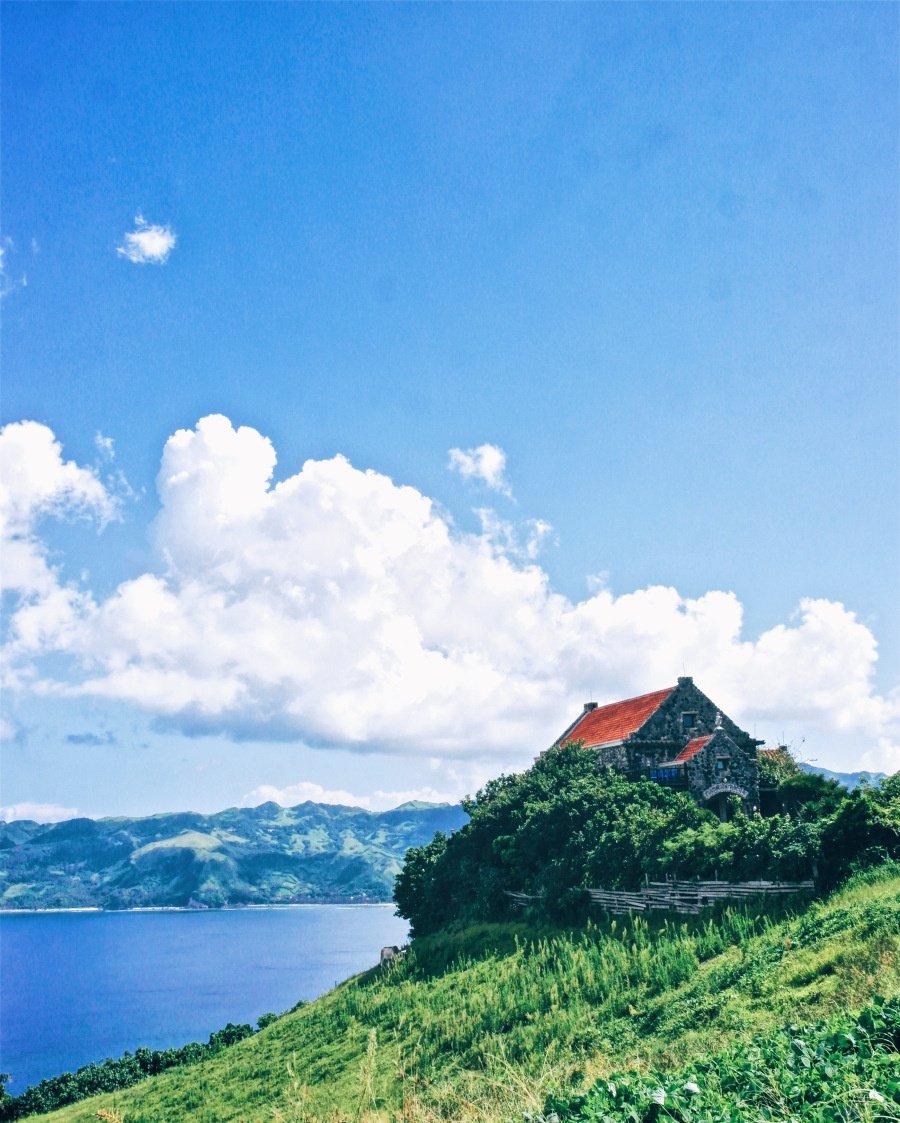 The Fundacion Pacita Batanes Nature Lodge from afar.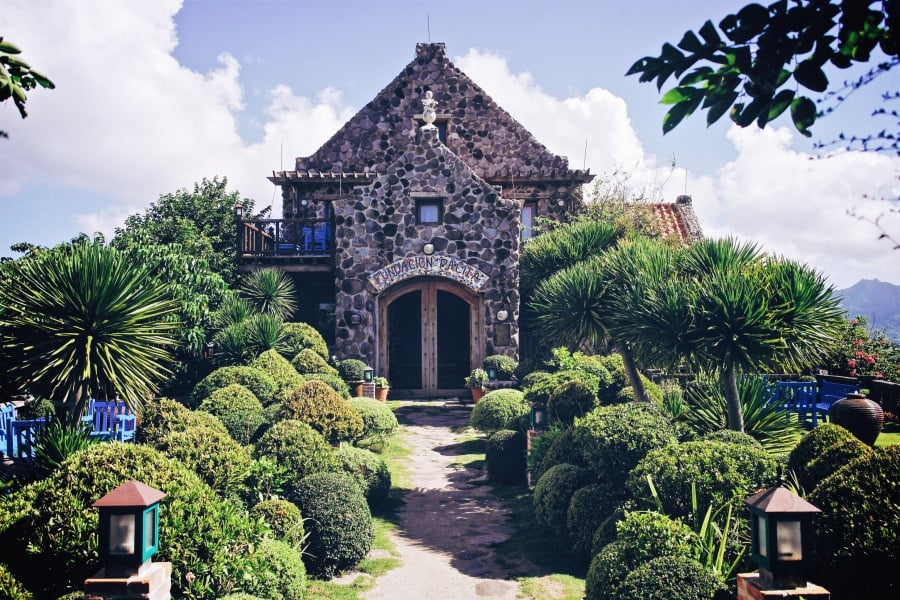 Our home for two days. Fundacion Pacita (the home of the internationally acclaimed artist Pacita Abad)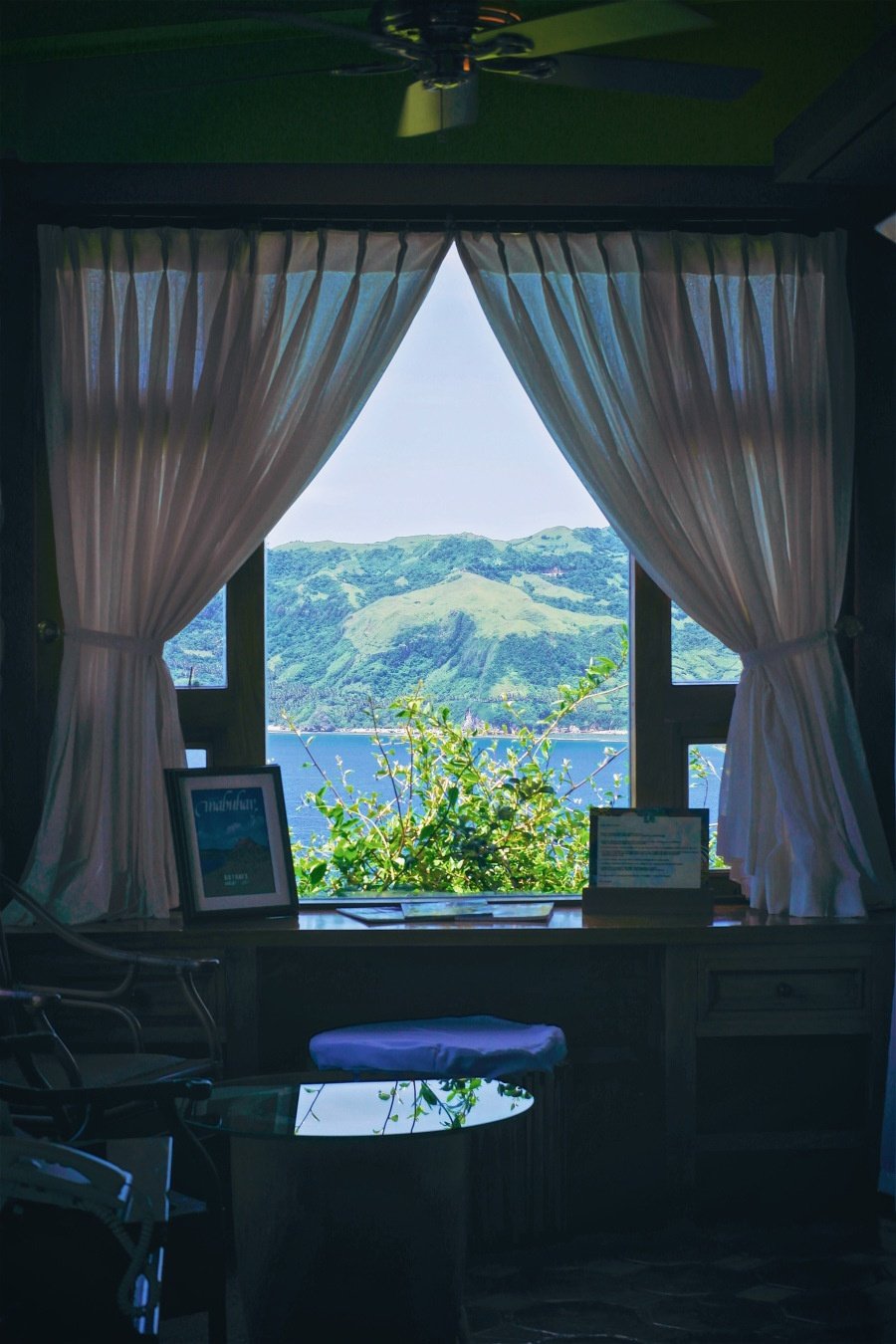 A cup of coffee and this view pretty much sums up early mornings from our room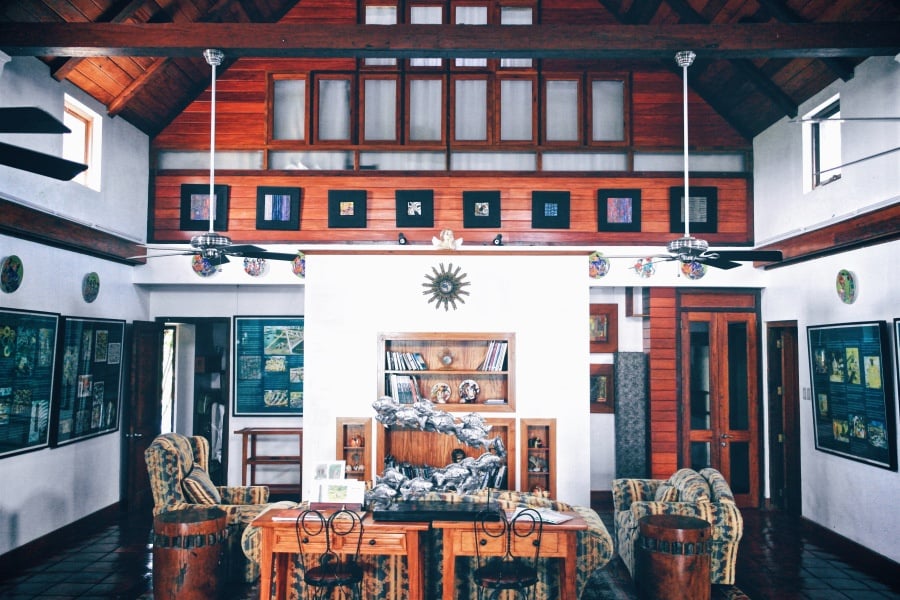 Some fascinating artworks are showcased in the receiving area of Fundacion Pacita
It makes you appreciate the past
Discovering Batanes will let you see how the natives preserve their history. The stone houses will tell you the kind of life that the Ivatans have. They built these stone houses which have walls made of limestones and corals, and the roofing made of cogon grass so that they can survive the hostile climate since the place is frequently visited by typhoons.
You might wonder how they do it? Well, just by merely observing the people there, I would not be surprised if it is because they have an incredible sense of teamwork (We call it "bayanihan" in Tagalog).
Also read: 24 Cool Things to Do in Batanes on Your Very First Visit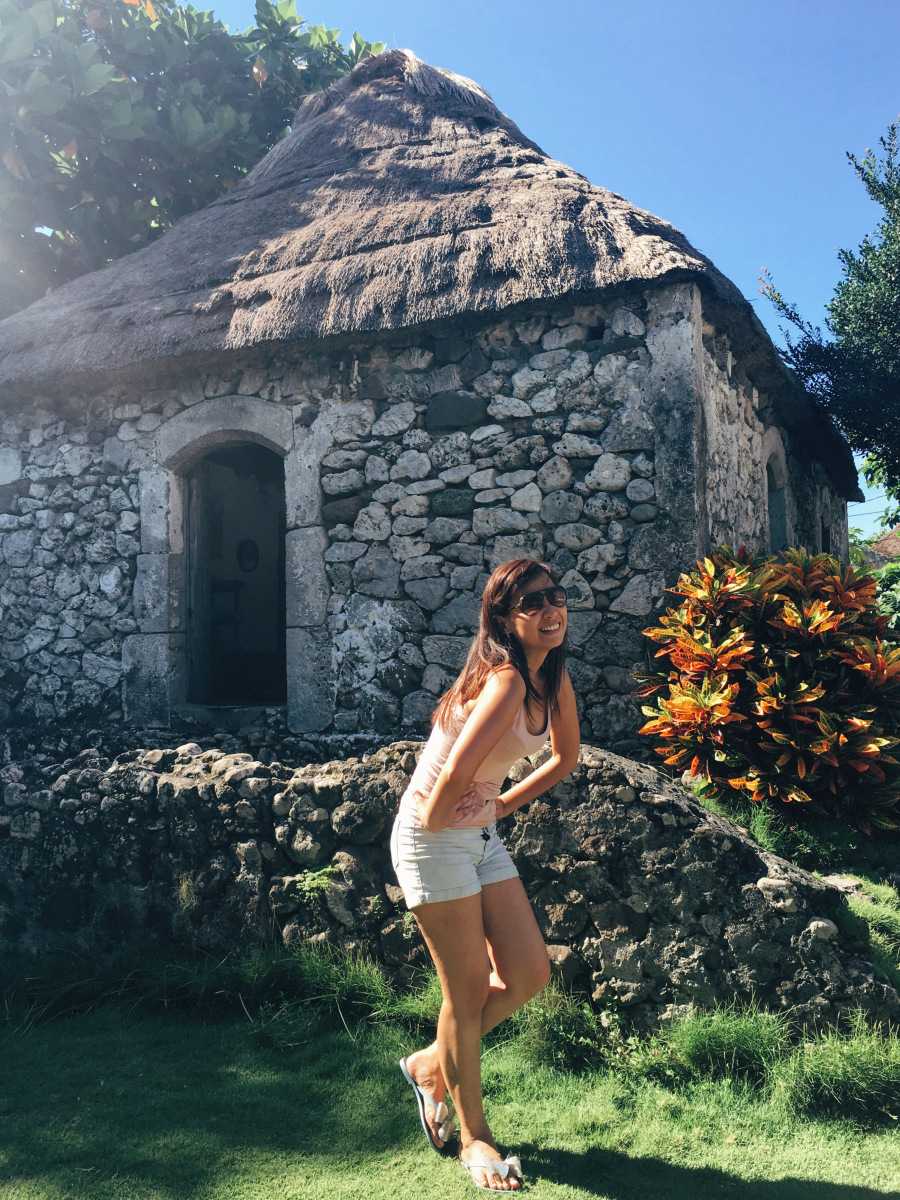 (Ignore me, I'm just striking a silly pose here). Behind is the house of Dakay (Dakay is the family who owns the place) which is the oldest surviving stone house in Batanes. It has been declared a UNESCO World Heritage Building.
Batanes does not only boast historical places but also people. One of the most prominent personalities in Batanes is Pacita Abad who is known for her artworks. In fact, one of her renowned masterpieces is the vibrant painting of the Alkaff Bridge in Singapore.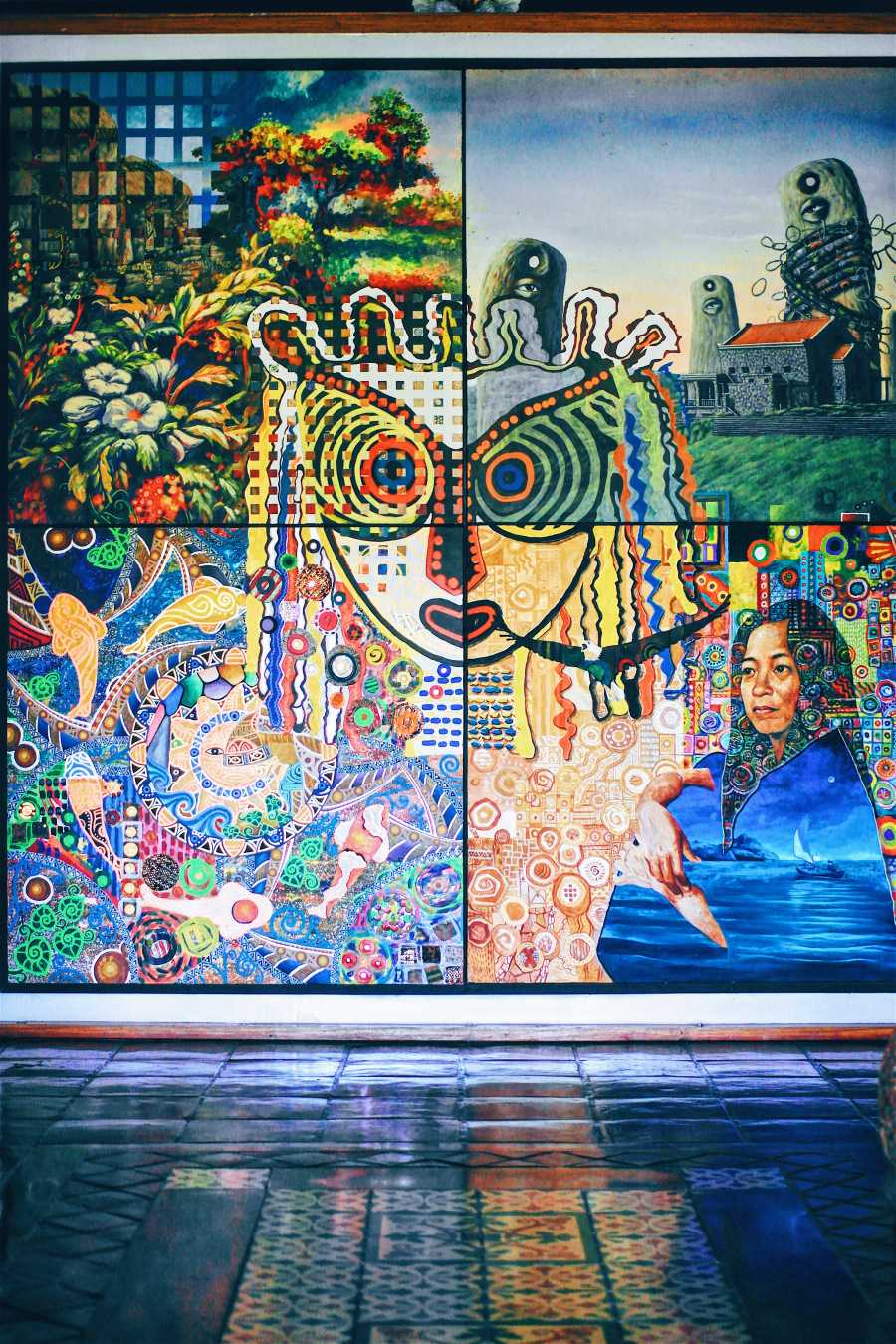 A wall laden of artwork is located at the entrance of Fundacion Pacita to commemorate its owner Pacita Abad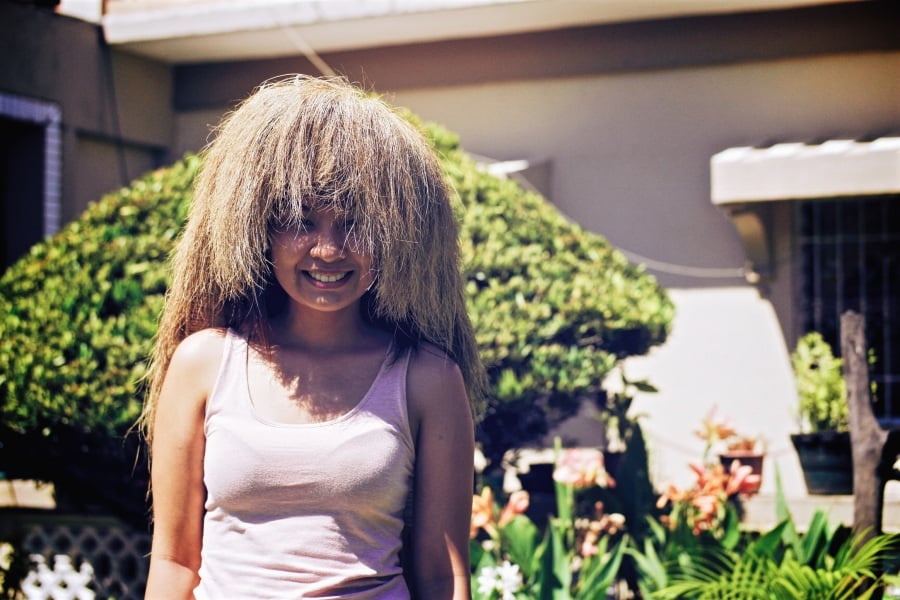 Pretending to be an Ivatan woman wearing "vakul", a head gear made of abaca fiber. This protects them from sunlight and rain… (cool right?!)
It gives you a glimpse of hope for the future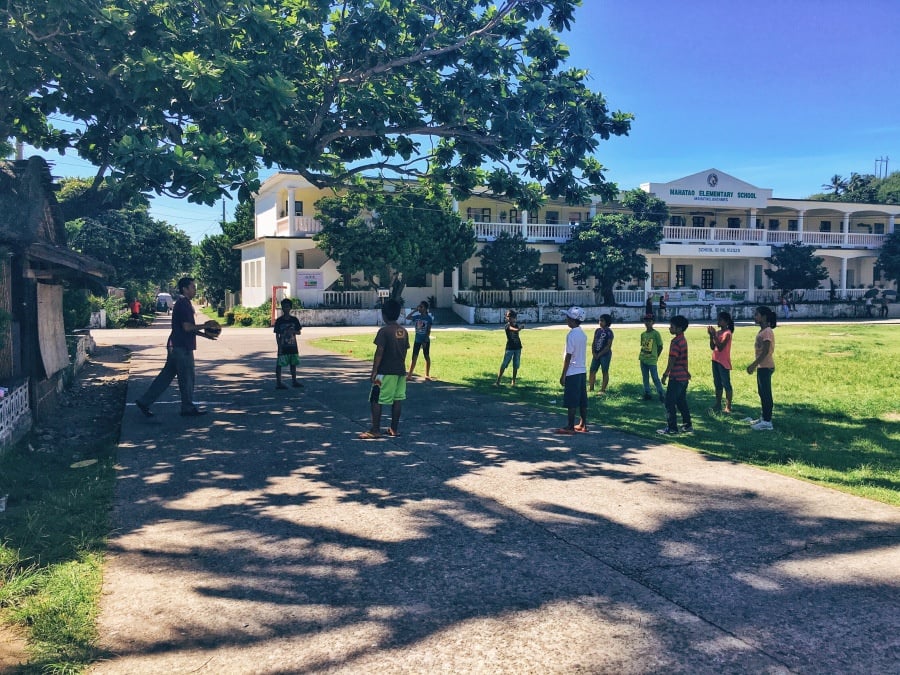 Unexposed to technology, children of Batanes are living their childhood life to the fullest by playing with each other and discovering life outside their own house.
It teaches you the value of trust, honesty and respect (basically your tickets to a successful marriage)
Ever heard of a store without the owner or any staff to check on the items you buy? Yes, Batanes has this store called "Honesty Coffee Shop" owned by Mrs. Elena Castano Gabilo and started operating on September 25, 1995 . According to our tourist guide, the store was built to serve the travellers to and from the island of Sabtang.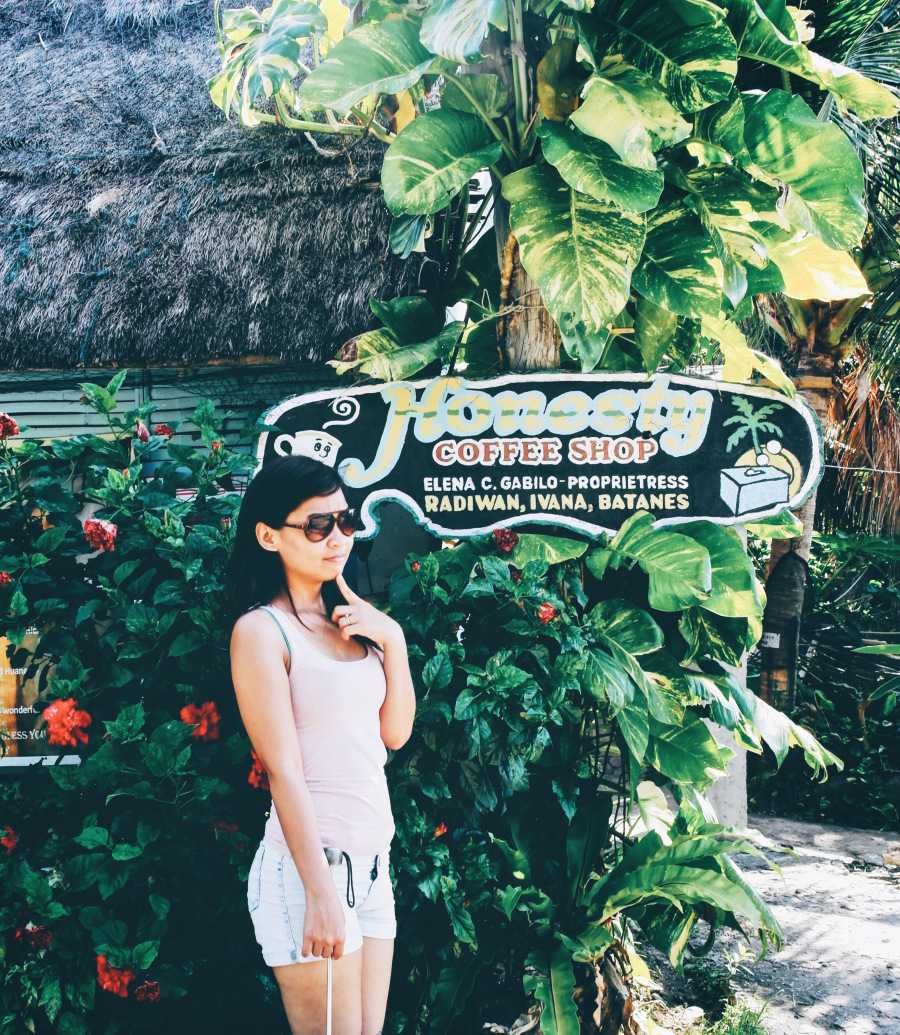 How about buying goods from a store without a staff?
Along with the trip, you will meet people who would make your stay worthwhile. Just like how Mrs. Delfin of Savatan Homestay made us feel. This homestay is just so convenient because of few reasons: 1) In case you run out of money for the trip, an atm (PNB) is located just a few metres from the place. 2) It is about 5 minutes away from the airport. 3) You can just walk around and you can find the market, souvenir shops and some food places that serve sumptuous Batanes cuisines. 4) The rooms are very cosy with a nice balcony. 5) Most importantly, the owners are very friendly and trustworthy people.
Because of them, we met our two tourist guides Kuya Manny and Kuya Danny who spent the three days helping us stroll the area and accomplish our Pre-Wedding shoot. Plus, we also got a freebie of laughter from these two gentlemen!
Also read: 8 Reasons Why I Fell in Love With Batanes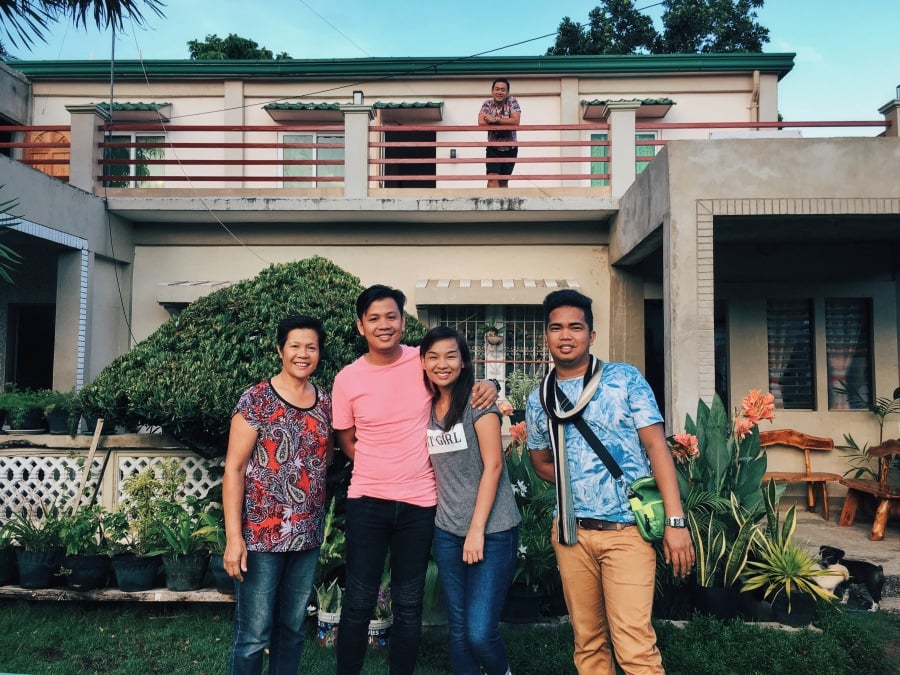 A warm smile from the owner of Savatan Homes, Mrs. Agnes Delfin who showed us and our friends the Ivatan way of hospitality.
It brings you closer to your faith
"Kapian KAMU pa nu Dios." (The goodness of God be with you) If you go to Batanes, you would often see these words written almost everywhere.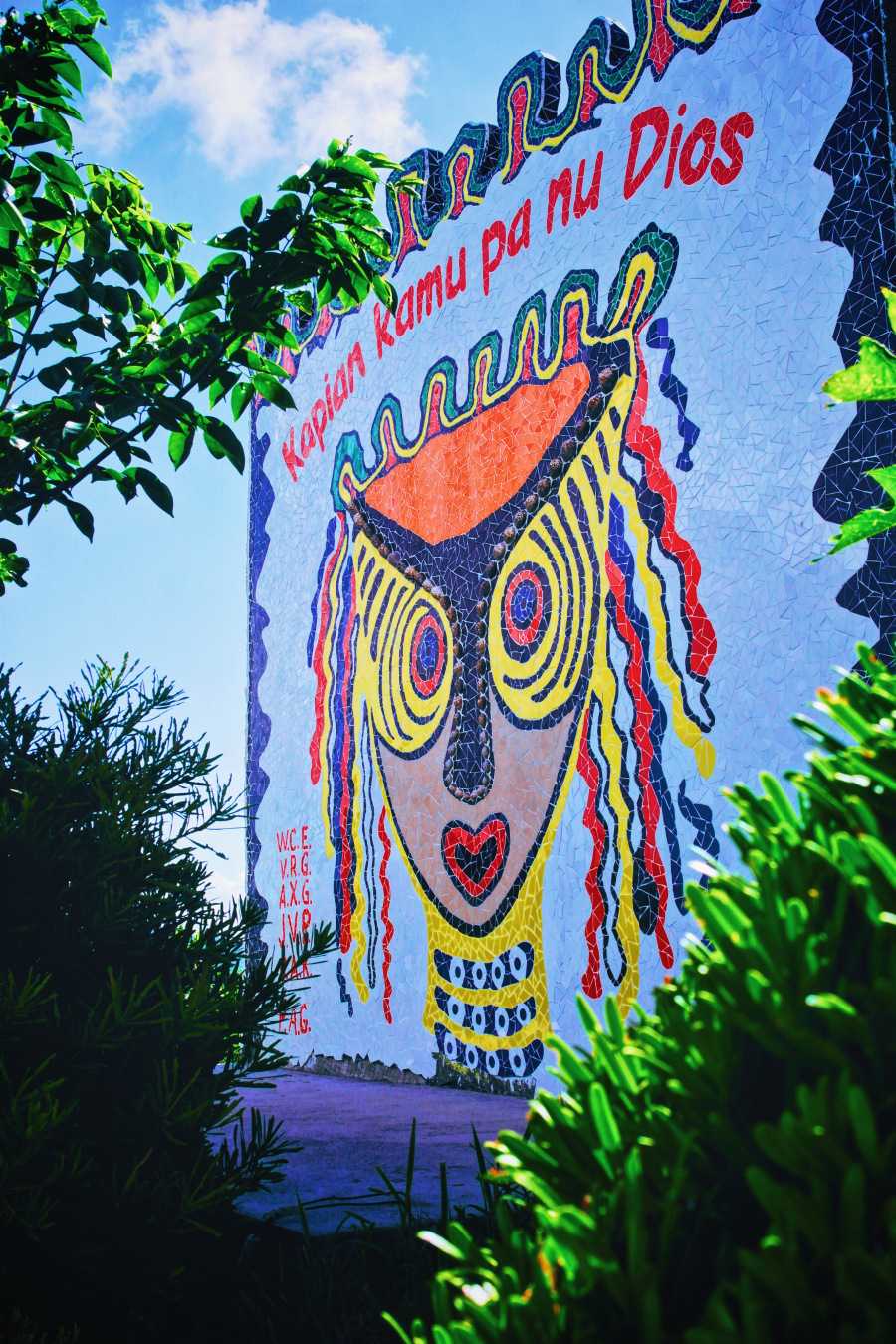 Located along the walkway of Fundacion Pacita is this big artwork which greets its agape guests.
While we were exploring Fundacion Pacita, we saw this amazing view of the Tukon Church. By merely looking at it, it will tell you of its resemblance with the stone houses of Batanes. According to our tour guide, it was then a dream of the influential Abad family to build a church accessible to their house. Through the help of the skilled locals, they were able to put up the church in no time.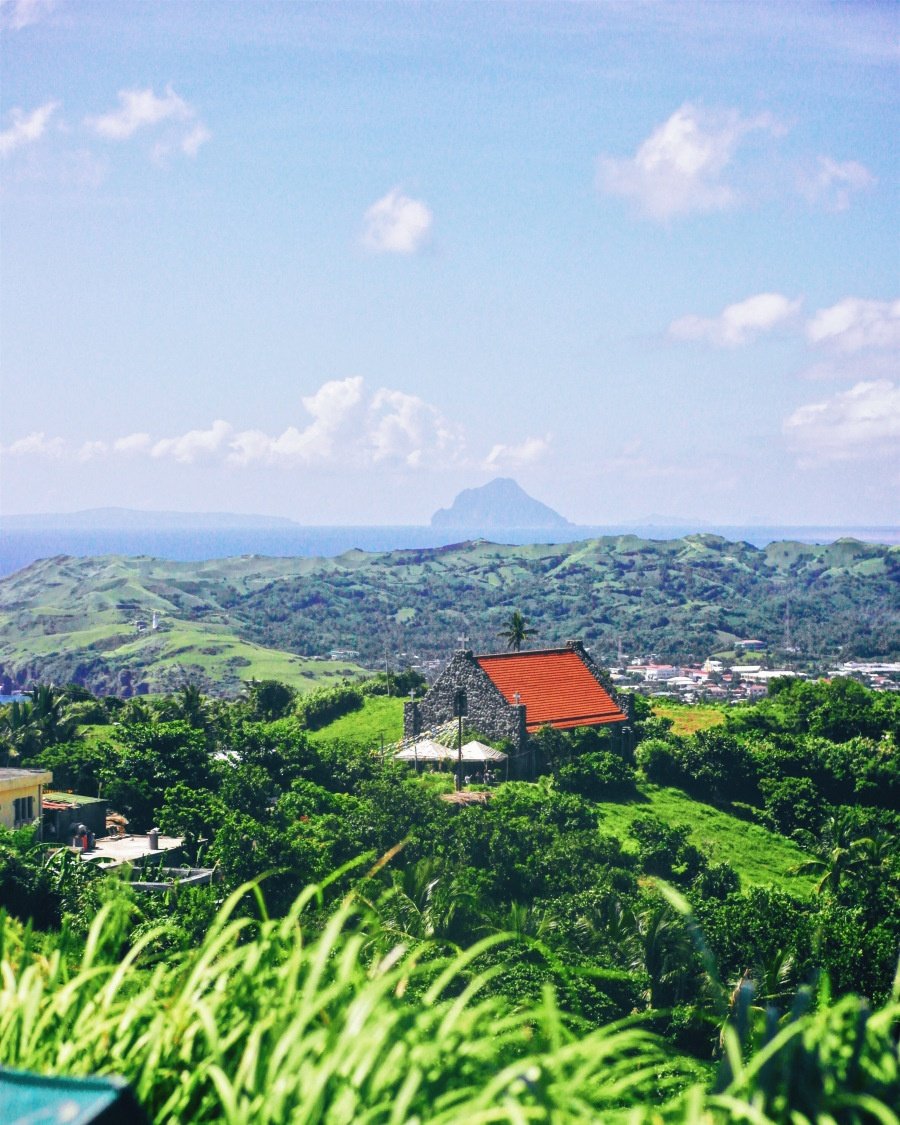 A view of the Tukon Church (Mt. Carmel Church) which is inspired by the traditional stone houses of Batanes.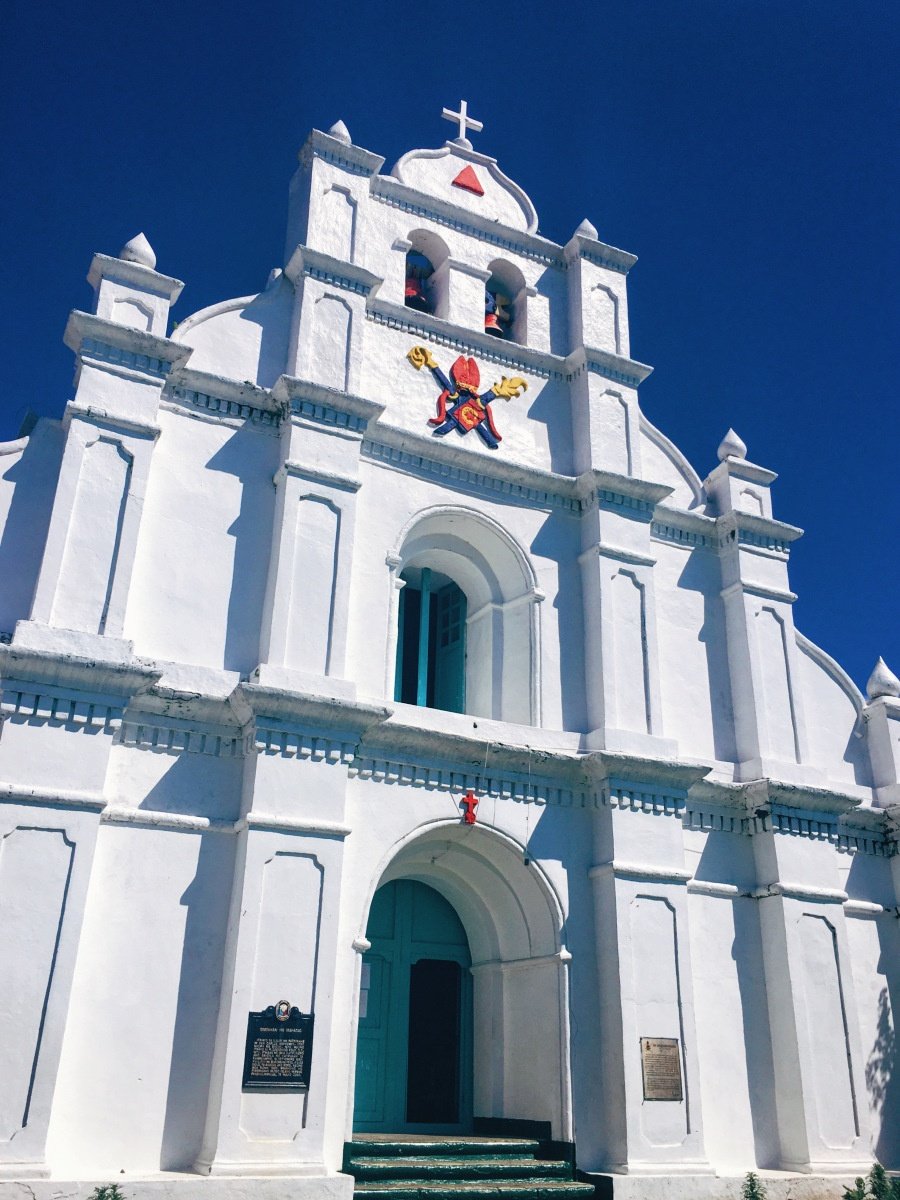 The facade of San Carlos Borromeo Church, a declared national cultural treasure by the National Museum in 2001.
There are several other churches we have visited around the vicinity of Basco. The Sto. Domingo Church, San Jose de Obrero Church, San Carlos Borromeo Church, San Antonio de Florencia Church and the list goes on.
The numerous churches situated around this small area only proves that the locals are so much devoted to their religion.
And it definitely makes you whole again
The 2nd day in Batanes was reserved for our Pre-Wedding/Save-the-Date Shoot. We have to wake up as early as 3:00 am so we can catch the sunrise at Racuh a Payaman (Marlboro Country). It was almost 5:00 am when we reached the place, and what we have witnessed is nature at its finest.
We were able to exhaust every angle of the amazing scenario with the Tayid Lighthouse and the Diura Beach in view, beaming as if competing for our undivided attention. Few minutes after catching the sunrise, we headed towards the Tayid lighthouse which is around 7 minutes from the Marlboro Country.
It was definitely a satisfying wrap for us.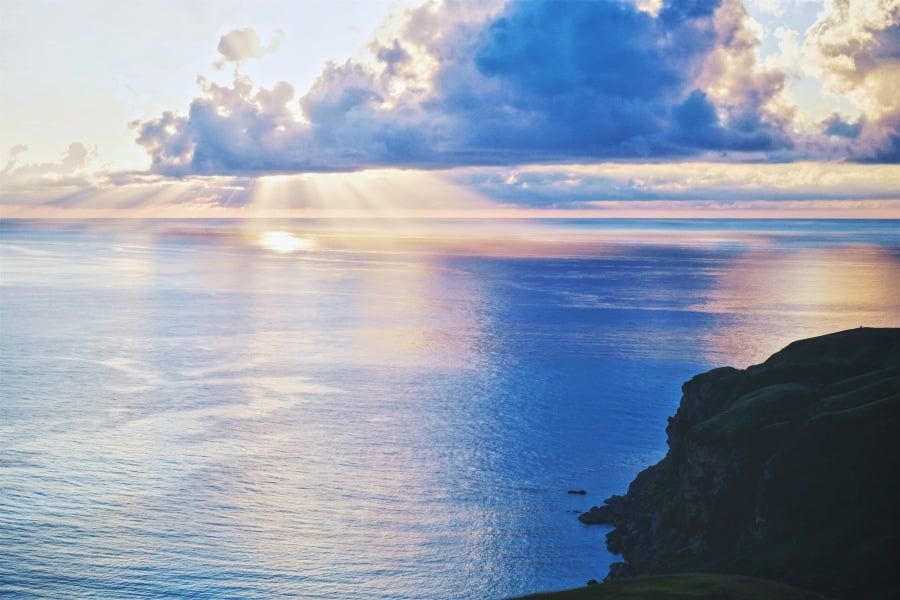 The best sunrise view? You have to go to Marlboro Country (Racuh a Payaman)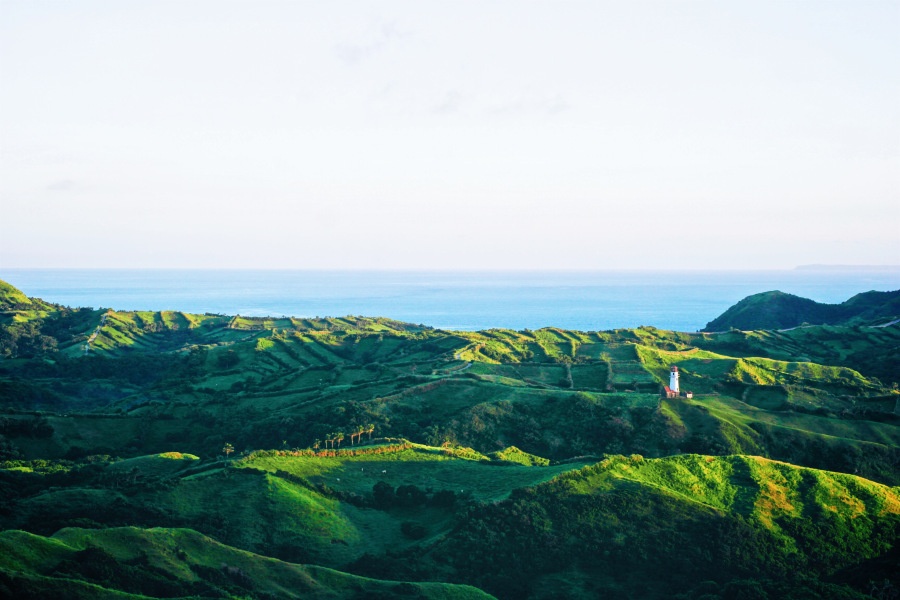 The Tayid Lighthouse proudly stands amidst the indomitable hills
For the first two nights, we have been waiting for the sunset, but the sky was too cloudy. On our last day, finally, the promising sunset proudly emanated itself and the breathtaking view is just surreal that it took a part of me.
My fiance and I looked at each other and finally after all the chaos that has been going on between us lately, it reminded us that at the end of the day, there is something far more important than the wedding. It doesn't matter if your plans fail, and it will turn out not the way you wanted it to be. What is important is you still have each other.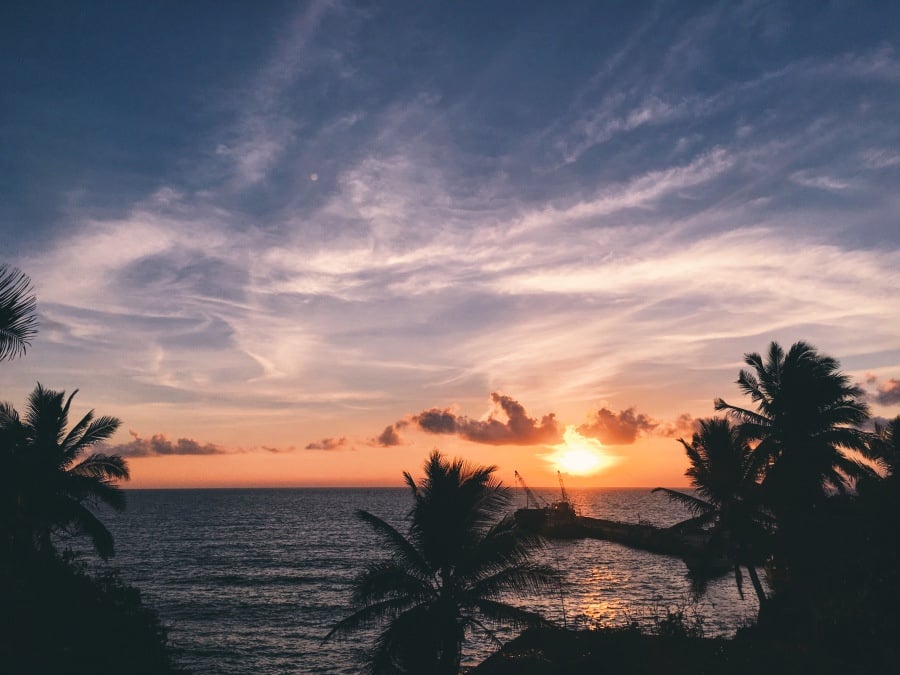 The promising sunset view of Batanes that will leave you in awe
So my fellow "brides-to-be" before you turn into a grumpy bridezilla, If you think there has been a lot going on lately, I think it would be helpful if you take the time to escape for a while and find the ultimate reason why you are getting married in the first place. If a little tolerance is useless, try to disconnect. And if you must, why not try going to Batanes? It is more than just the spectacular view, it brings absolute serenity that no other place could offer.
Thank you Batanes! Ichaddaw ku imu Mirupirwa tana! (I hope I got it right). 🙂
Also read: Why You Should Go and Visit Batanes Now