I'll choose hot over cold weather anytime. But winter in Taipei is something I've always thought about experiencing after enduring its extremely humid summer a few times in the past. Unlike Tokyo, Seoul and other East Asian cities, Filipinos can visit this highly developed metropolis in Taiwan visa-free. I just couldn't let it pass!
As my first snow encounter was somewhat traumatic, I was looking forward to a completely snow-free winter trip in Taiwan (among other things), and Taipei didn't disappoint. It was an opportunity for me to experience the countless underrated allures of the city, even if the trip was purely for work-cation. Here are a few of my observations.
Also read: 10 Things I Didn't Expect to Experience in Taiwan on Chinese New Year
It doesn't snow, but temperatures can go incredibly low
Similar to Vietnam, Myanmar and Indonesia, Taiwan experiences regular snowfall at its mountainous areas, but not in the city. At least not in the centre, as Yangmingshan National Park in northern Taipei occasionally does on especially cold winter days. That said, the temperatures can go as low as 8°C between the months of December and February, which makes up Taiwan's winter season.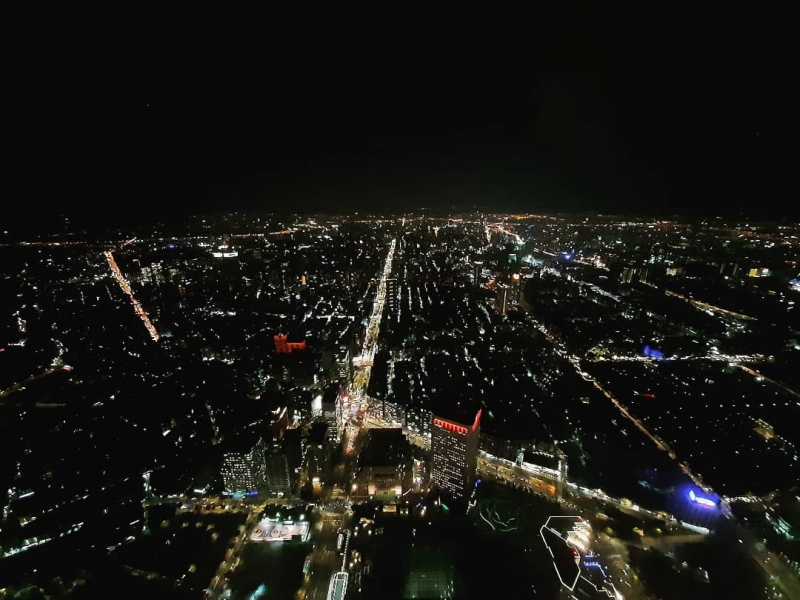 Based on my December visit, the days are usually sunny albeit chilly with an average temperature of 20°C. At night, it would go down to around 17°C and is usually accompanied by strong biting winds. If you have low cold weather tolerance and sensitive skin like I do, I highly suggest wearing a face mask, a down jacket and a pair of closed shoes!
'Tis the season for events you won't want to miss
Winter in Taipei happens to be one of the most festive times in the city. This is a great chance for you to experience its events and festivals to beef up your Taiwan itinerary while basking in cool temperatures.
For starters, there's the Gongguan Christmas Season, a month-long exhibition of vibrant light and flower decorations that takes place in Taipei Water Park. Often, the celebration involves a guided tour of the Guanyinshan Water Cistern and Christmas presentations. During this time, Taipei 101 stages light installations around its premises. Just watch out for photobombers as the area tends to get crowded especially with these added attractions. Despite this, I was able to snap a few shots of the installations for souvenir purposes!
Come 31 Dec, locals and tourists flock to the Taipei City Hall, which is just a few minutes walk from Taipei 101, for the annual Taipei New Year's Eve Party. Just like most of our countdown parties here in the Philippines, it usually comes with celebrity stage performances and appearances. The main highlight is the New Year countdown featuring a fireworks display from Taipei 101!
If you visit around January and February, you can also join the colourful Chinese New Year festivities, which concludes with the Taipei Lantern Festival. On top of gorgeous lantern displays, enjoy the grand multimedia light shows which play around the zodiac theme of the upcoming year.
You'll find affordable winter wear everywhere
I consider Taipei to be one of the more expensive destinations I've been to in Asia. But in the city's standards, you'll find things at incredibly low prices during the winter season. These are mostly winter items and you can find them throughout the city's major and small-time shopping districts like Ximending, Raohe and Wufenpu, which by far offers the cheapest deals of all.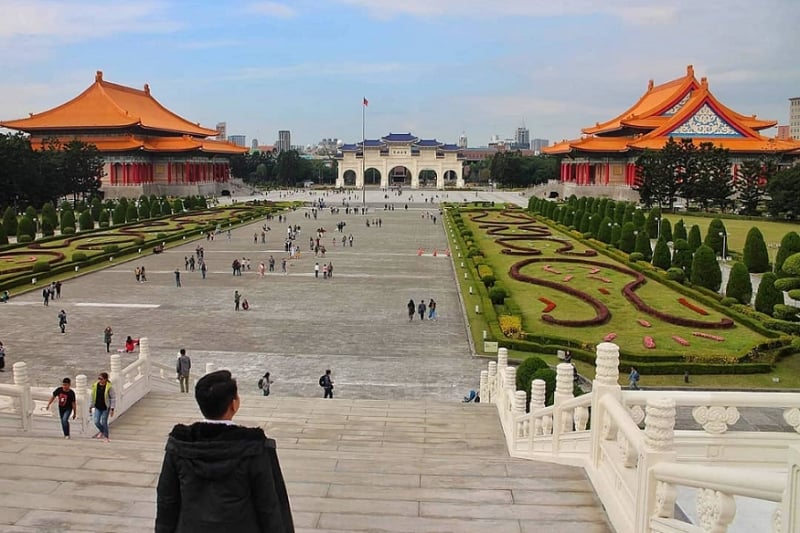 Long winter coats cost an average of NT$500, while knitted sweaters go as affordable as NT$300. Wandering around Zhongzheng District in front of Taipei Main Station, I also stumbled upon several shops offering coats, jackets, sweaters, pants, footwear, and headwear at approximately similar prices. It's hard to miss them as store owners usually put them upfront. If you don't mind investing in better quality or branded pieces, expect to pay at least NT$1,000.
Plenty of DIY tour opportunities await
Wide roads, clutter-free sidewalks and a well-thought-out traffic system make Taipei one of the most pedestrian-friendly destinations there is. Combine these with the cold weather during winter in Taipei, and you'll be rewarded with plenty of do-it-yourself walking tours you will never forget. Or, you can also explore the city on one of Taipei's electric bicycles. Although, I wasn't able to try it for this visit because I enjoyed wandering on foot that much!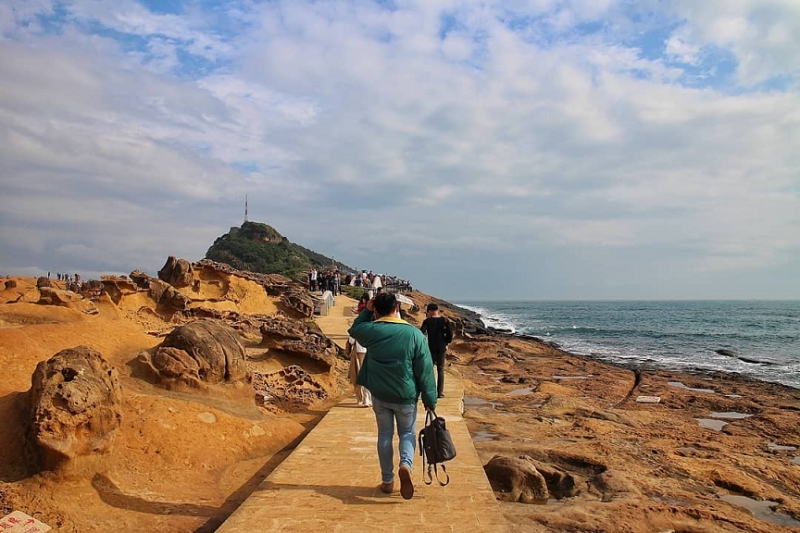 Because of all the walking, I managed to save a significant portion of my budget that was meant for riding public transportation. Finally, I explored Taipei at my own pace and this allowed me to discover alleys and lesser-known parks that I'm pretty sure I wouldn't have been able to see had I relied completely on trains and buses to go around. I'm proud to say that I was able to walk two kilometres from Chiang Kai Shek Memorial to Ximending in less than 30 minutes!
Also, thanks to the cool temperatures, going on food crawls in Taipei's major night markets becomes more satisfying. I didn't dread being away from air conditioning for long periods of time and I actually enjoyed the food, street performances, and even the crowd at some point — something I similarly experience when travelling beyond winter in Taipei.
Also read: 29 Best Things to Do & Places to Visit in Taipei
There's a lot to see and experience in Taiwan for Filipino travellers. And believe it or not, many of these things are possible when you spend winter in Taipei, the country's bustling capital. With the relatively colder weather and dazzling seasonal attractions, this is a unique time to discover the city. It's just a two-hour flight from the Philippines, after all. Why not give it a try?