Contributed by Desiree Maglajos
Japanese Anime has always been a part me growing up. I remember how much I enjoyed watching shows on free TV such as Naruto, Detective Conan, Slam Dunk, Ghost Fighter, Dragonball, etc. But it was back in my college days when I really started to become a big fan of anime and manga. Since then, I've always dreamt of visiting Japan to see where all of my addictions originated. And last October 2016, it finally came to happen.
They say that travelling to Japan is expensive (and it actually is more expensive, to be honest). But I think that it's all about budgeting. You just have to know how much you are willing to spend for your trip and from there, you make adjustments. Ideally, we wanted to fly to Tokyo and go home from Osaka. However, Cebu Pacific wasn't very much cooperating that day and our first try on buying promo fare tickets didn't push through. So when I checked again in the afternoon and saw a round-trip ticket to Nagoya for ₱3,431.80 each, I grabbed it. We're not actually planning on visiting Nagoya, but it's still a part of Japan and we decided to just push through with it.
Also read: How I Spent 14 Days with Less Than ₱30k Cash on Hand
Day  2 and 3: Osaka
It was already late at night when we arrived in Nagoya (Day1). We stayed there for one night and rode a bus in the morning going to Osaka. We bought a JR Pass that's good for seven days but we're planning to activate it on the third day, that's why we decided to ride the bus. We bought the bus ticket online via the Willer Bus website. It's comfy and the price is reasonable enough. However, if you're planning to visit multiple places in Japan like us, buying a JR Pass is definitely worth it (the cost is ¥29,110 yen for seven days).
We stayed in Osaka for five nights and booked our accommodation through Airbnb near Shin-Osaka station. We decided to stay here because we're planning on using Osaka as our main point for travelling to other places and Shin-Osaka is the best place to stay if you have a JR Pass like us.
Osaka Amazing Pass: Basically, the Osaka Amazing Pass allows you to visit most of Osaka's attractions for free. It also comes with free rides to their local trains (except JR Trains). They have one-day and two-day passes. You can check out their website for more information.
Dotonbori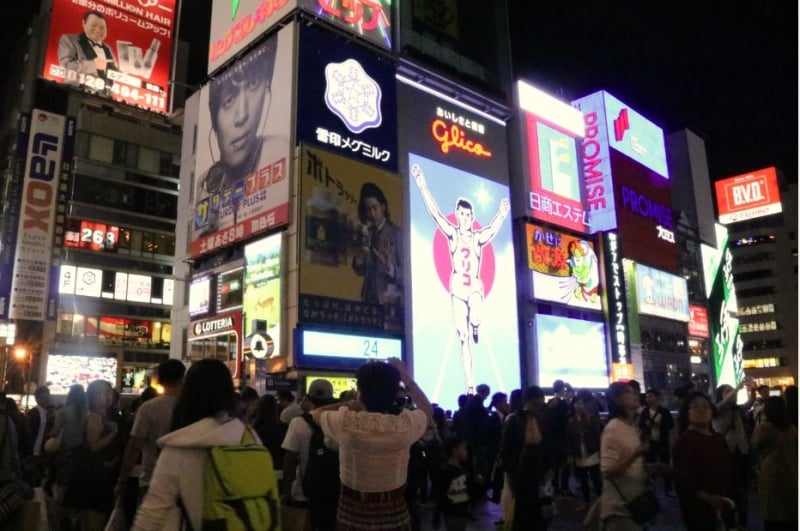 Hello there, Glico Man! You know you're already in Dotonbori when you see this huge billboard.
Shinsaibashi Shopping Arcade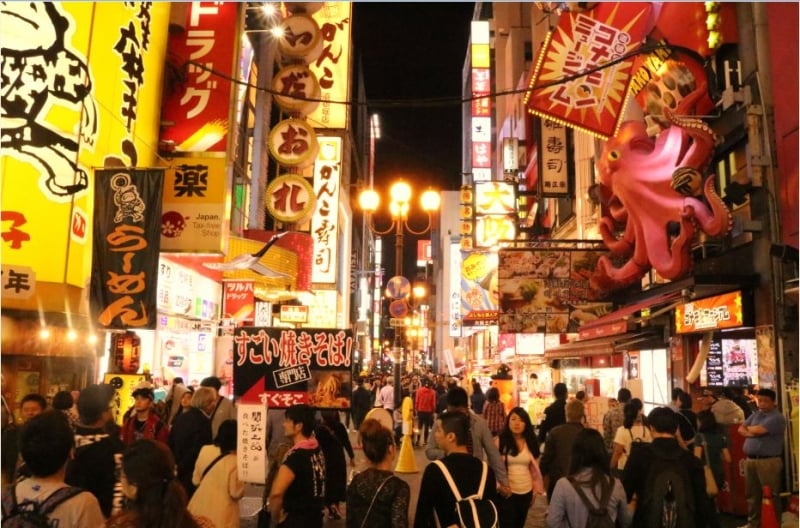 If you're looking for shopping and food trip, a walking distance from the Dotonbori area is the Shinsaibashi Shopping Arcade that's approximately 600 metres long. You can shop and eat to your heart's content!
Tenjinbashi-Suji Shopping Street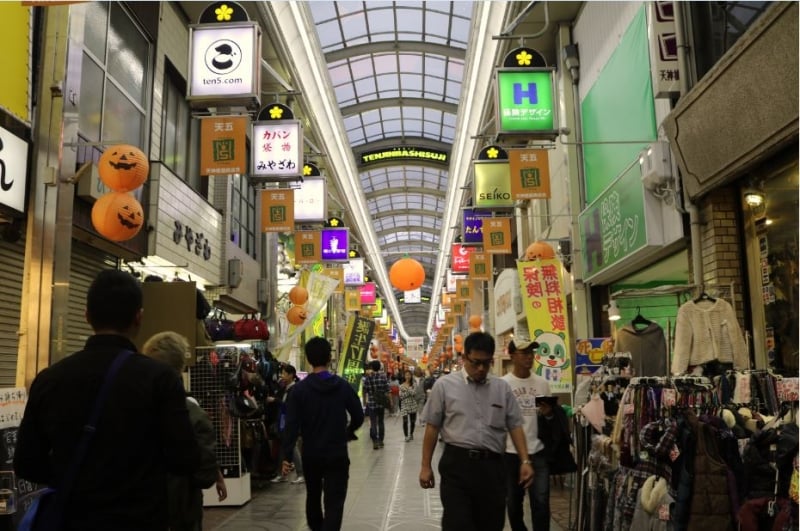 If you're still looking for more food and shopping experience, you may head to Tenjinbashi-suji Shopping Street, which is the longest shopping street in the whole of Japan at 2.6 kilometres. And while you're in the area, you may also want to check out the Osaka Museum of House and Living located on the eighth floor of the Housing Information Center just above Tenjimbashi-suji Rokuchome Station. They rent out Yukata at a cheap price! But sadly, it was already sold out when we got there and we didn't manage to come back again. Oh well, more reasons to come back to Japan!
Osaka Castle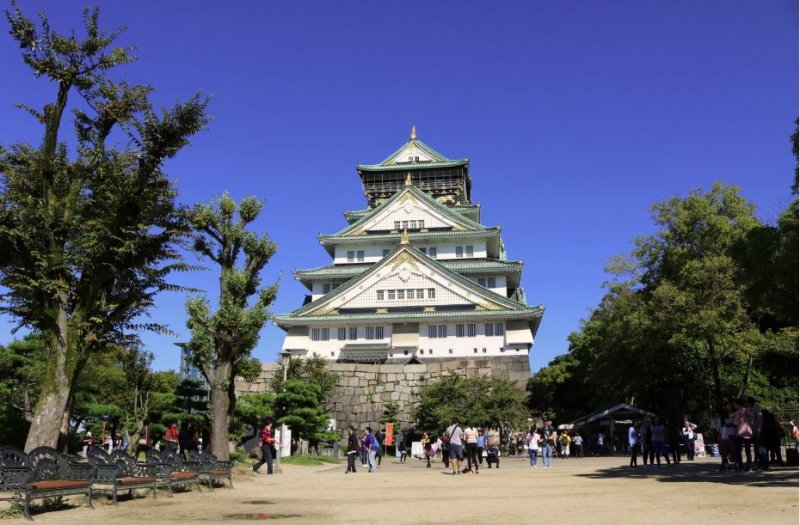 Osaka Castle is very beautiful on the outside. We didn't get inside even though it was free using our Osaka Amazing Pass. I've heard and read a lot that it's not really worth it to go inside. Well, it's still up to you!
Umeda Sky Building Observatory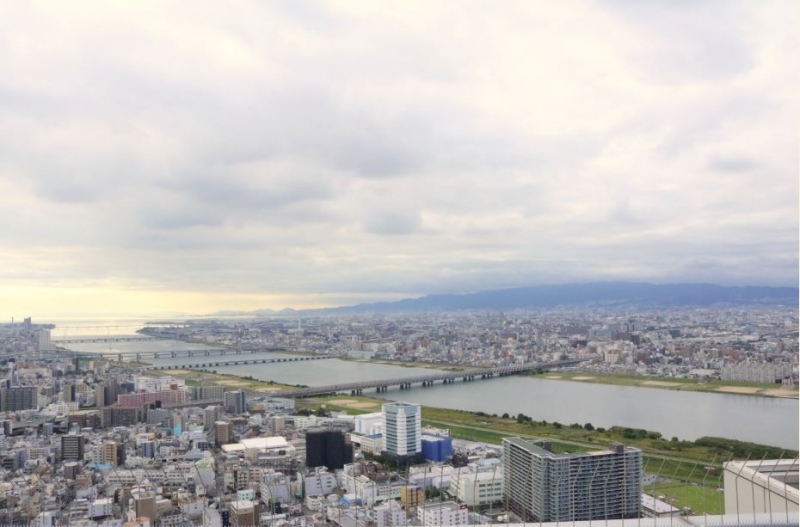 What a great place to see Osaka from a bird's eye view! I've always loved seeing cities from a high place such as this.
Hep Five Ferris Wheel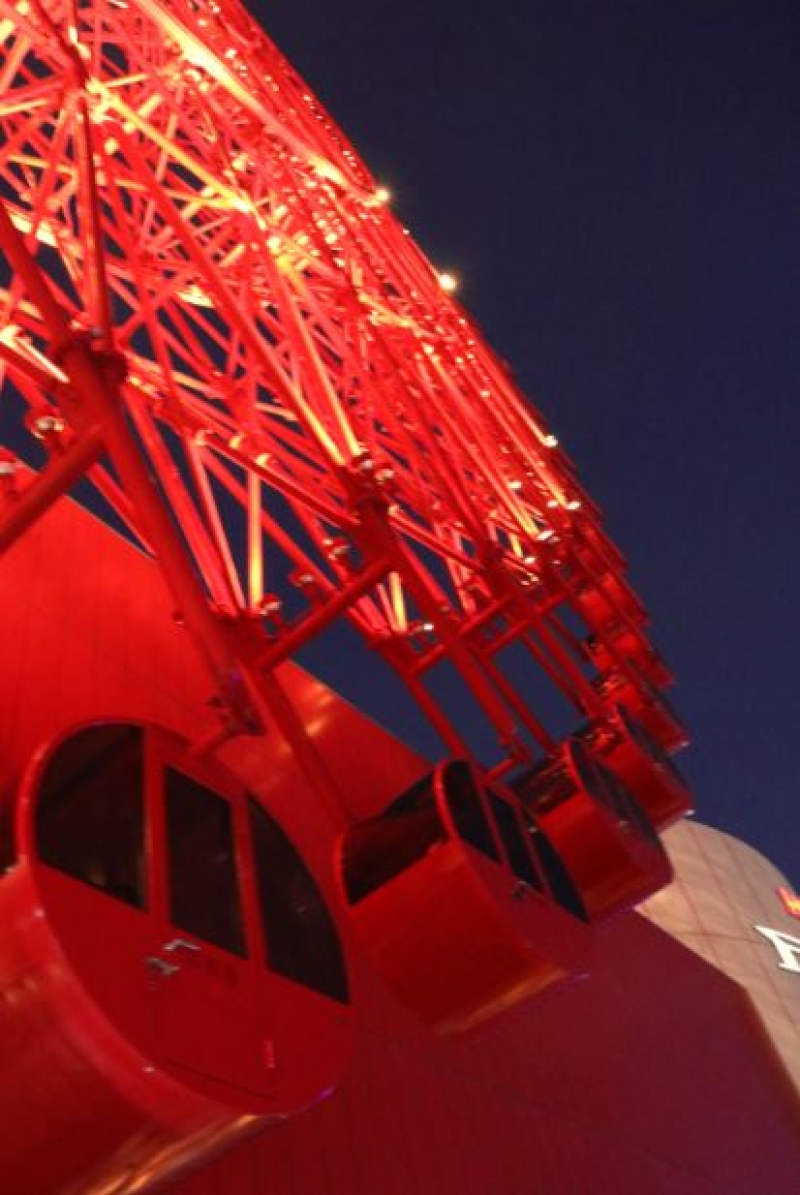 We got a free ride using our Osaka Amazing Pass! There are still a lot of free attractions that you can go to using the Osaka Amazing Pass if you have more time.
Day 4: Universal Studios Japan
I'm not really a big fan of Harry Potter but we definitely enjoyed The Wizarding World of Harry Potter! I wondered how magical this place is at night. We went here right away and didn't manage to come back in the evening. We actually rode the Forbidden Journey twice! That was because during our first ride, it suddenly stopped halfway and we couldn't understand the Japanese explanation. So when we got off, they allowed us to experience the ride again without having to line up anymore.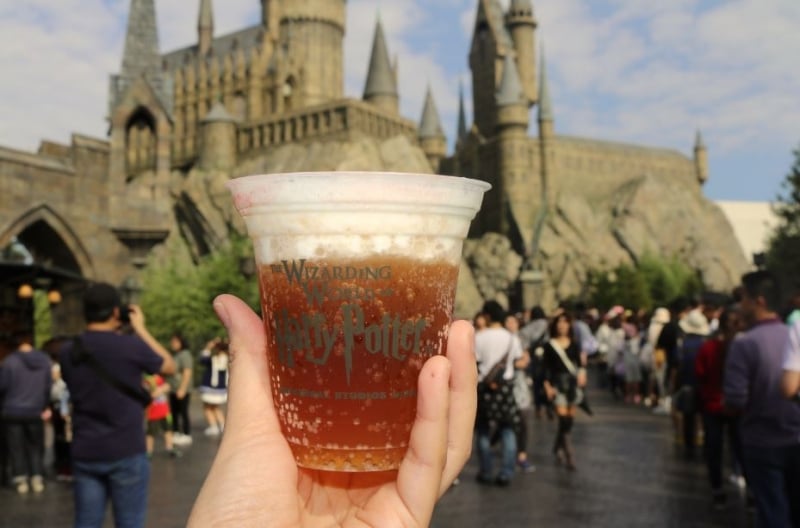 We actually didn't get to ride a lot. There were just too many people in the park! A friend told me that USJ is usually packed especially during October. Even if you have the Express Pass, the waiting time can still take up to an hour!
Osaka is such a vibrant city and I don't think you'll run out of exciting things to find and do here. I would definitely want to explore and visit more areas next time!
Day 5: Miyajima Island and Hiroshima
Because Miyajima Island is considered as one of the top three scenic spots in Japan, I decided to include this as a day trip in our itinerary. It's a two-hour ride from Shin-Osaka Station using our JR Pass. We also included Hiroshima because they are near each other. I actually didn't expect much from Hiroshima. All I know is that this is the city where the first atomic bomb was dropped. But, I instantly fell in love with its laid-back and peaceful ambience. I'm definitely coming back!
Miyajima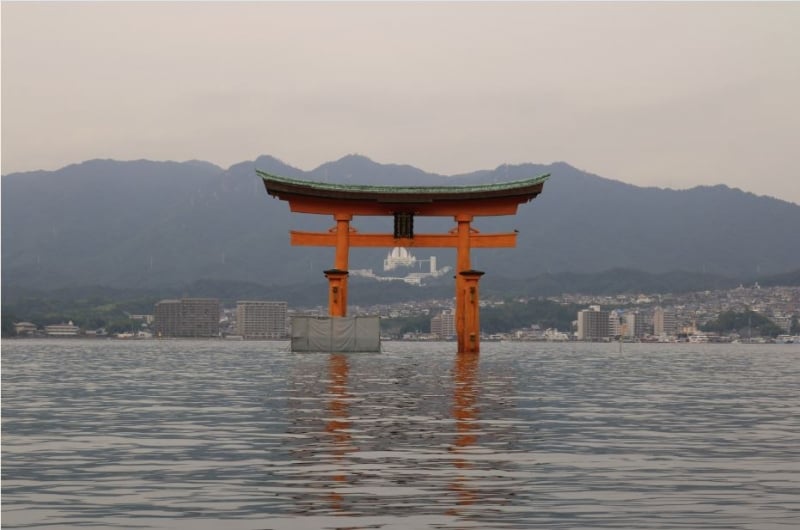 That scaffolding! It's still beautiful though.
Hiroshima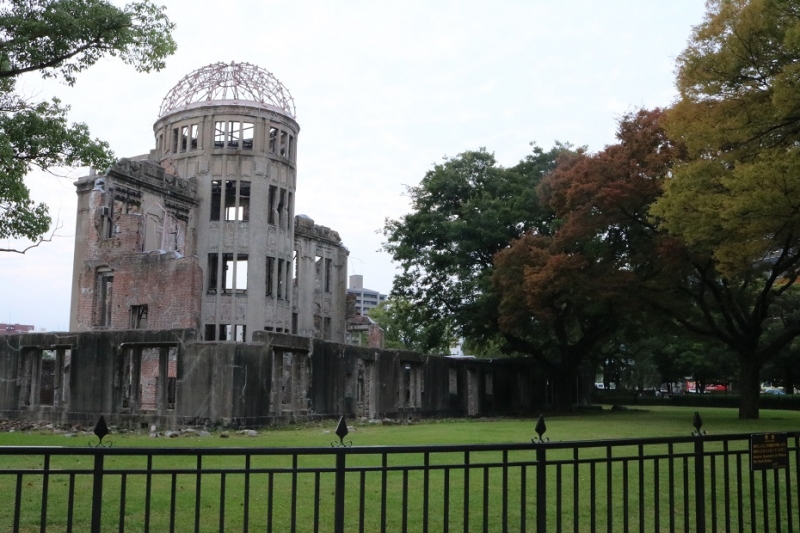 Day 6 and 7: Kyoto
Even before I stepped foot in Japan, Kyoto was already a clear favourite of mine. Every time I would read blogs about other people's trips to Kyoto, I can't help but feel excited when the time comes that I would be able to visit this place. And it did not disappoint! I love this place so much that I'm actually considering living here! I think I left my heart in Kyoto.
Golden Pavilion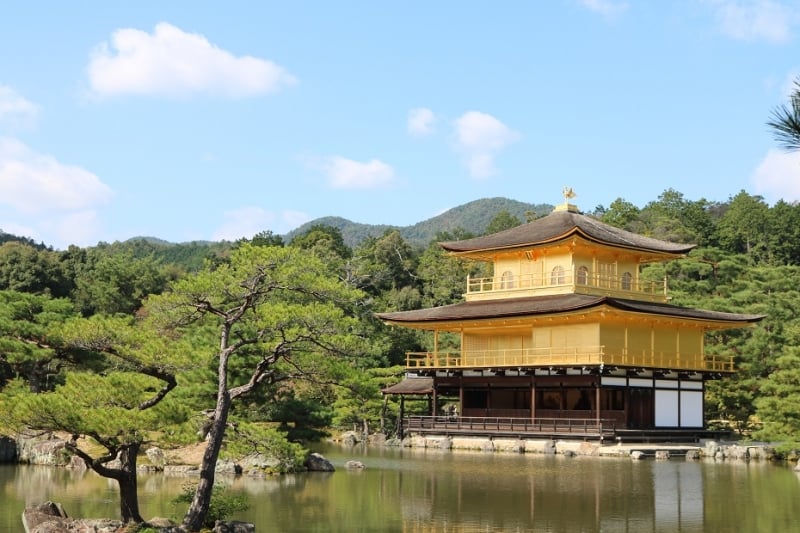 Pictures are not enough to justify how beautiful this castle is when it's right in front of you. It's a bit out of the way but definitely worth the travel.
Kiyomizudera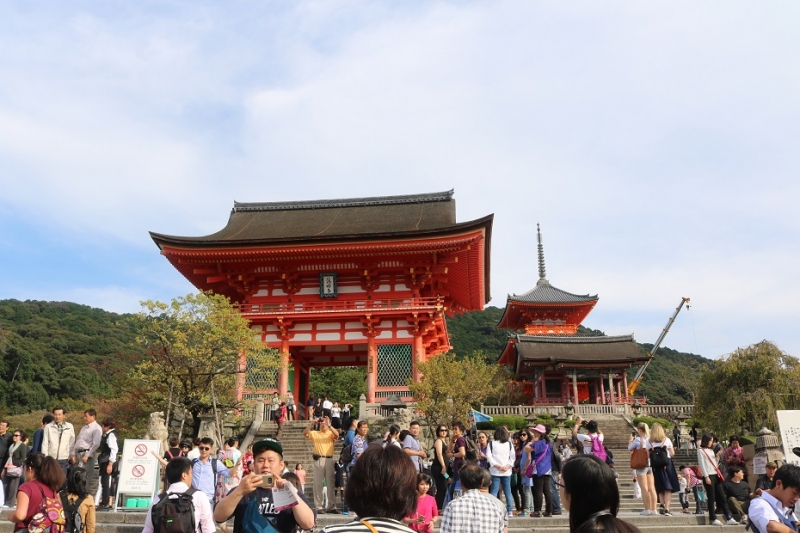 A lot of constructions were ongoing plus the crowd! I should probably visit Kiyomizudera early morning next time to avoid the massive crowd.
Gion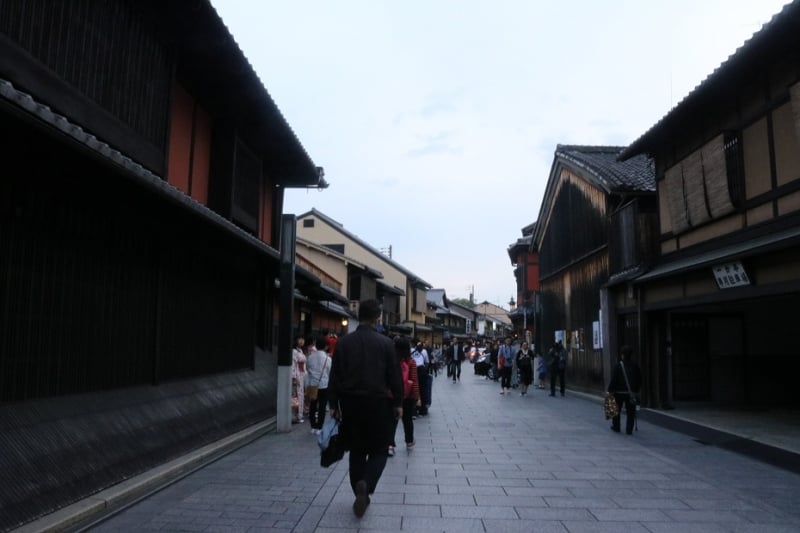 It's as if I've gone back in time. I love places that give you that kind of feeling. And oh, we also managed to catch a glimpse of a geisha inside a passing car!
Fushimi Inari Shrine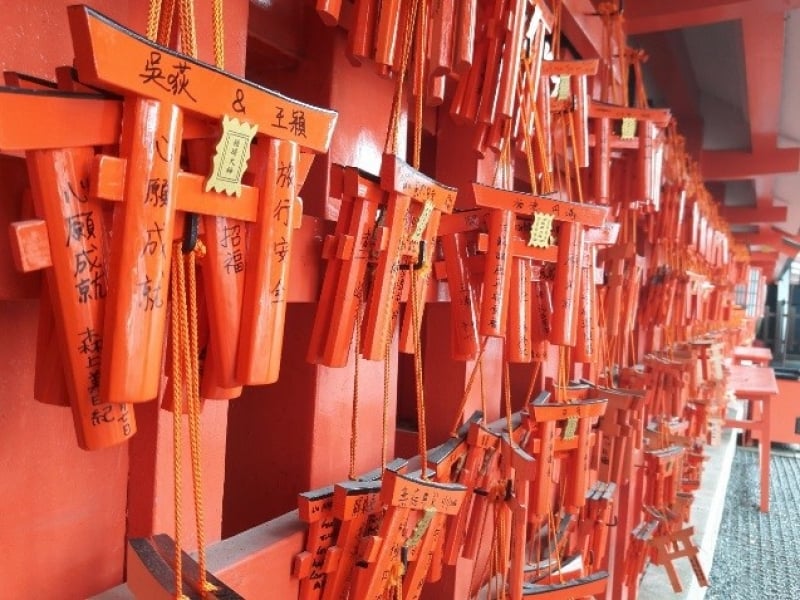 This where the infamous orange tori gates are. You need to walk a little bit further if you want your pictures to not have other people photobombing in it. It gets more peaceful as you walk further, too. The climb may be a bit strenuous for people who do not exercise regularly like me, but it's worth the hike.
Arashiyama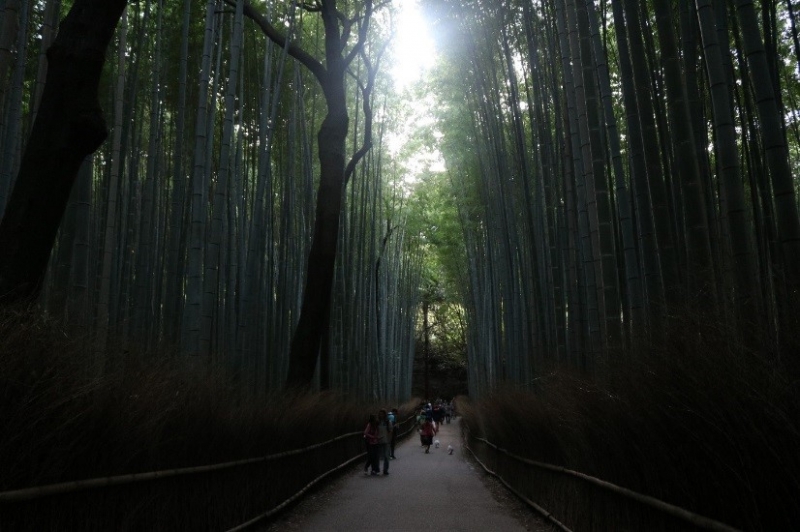 I'm in love with this place! The ambience is just perfect. I wanna live here, too! In here, you can find the Bamboo Groves, Tenryu-ji Temple, Togetsukyo Bridge and the Kimono Forest. There are still a lot of places you can explore if you have more time.
Day 8 and 9: Tokyo
It's already our eighth day when we arrived in Tokyo. I could already feel the exhaustion from too much walking and it's also starting to get colder. We were planning to visit Hitachi Seaside Park the next day but decided to forego it to get more sleep instead.
To be honest, I didn't enjoy Tokyo as much as I thought I would. Being a big fan of manga and anime, Tokyo is probably the best place to be in. I guess I was already a bit tired by then and my feet are aching that I wasn't able to explore much of Tokyo as much as I wanted. Also, the crowd! Tokyo is definitely too crowded compared to the previous places we visited. Although there were also a lot of people, it seems as if the people in the other cities have a more laid-back feel. I was a bit culture-shocked in Tokyo. Everyone's rushing, the trains are noisier and the crowds are definitely livelier.
Also read: Train Etiquette 101: How We Can Learn a Thing or Two from the Japanese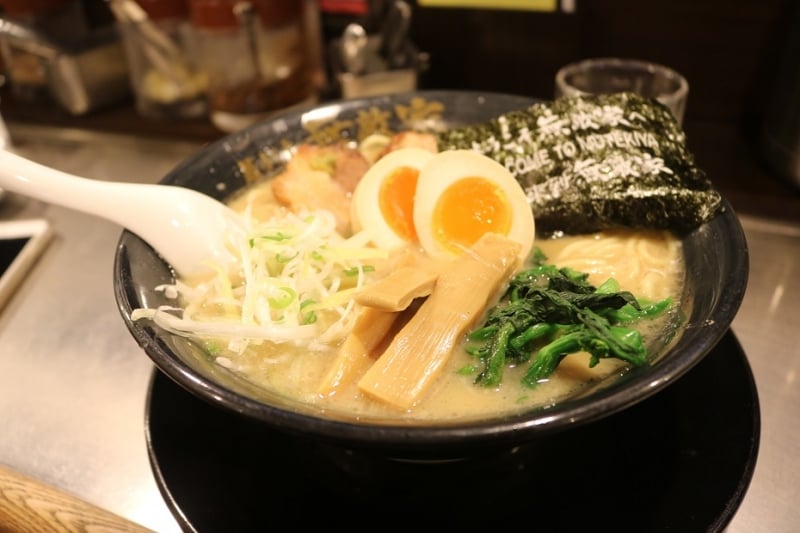 The next day, we lined up for Mutekiya Ramen in Ikebukuro. The broth is so good! But, you can't choose your noodles. I would have preferred them thin and if they sliced the pork a bit thinner as well. So far, Ichiran Ramen is the best one I have tried in Japan.
Akihabara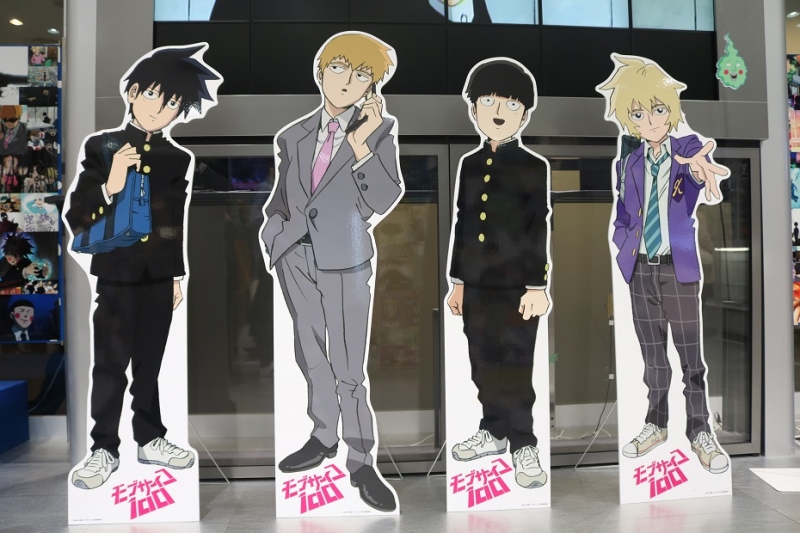 Of course I had to include the Tokyo Anime Center in our itinerary. Too bad I didn't know the featured Anime that time.
Shibuya
I thought Shibuya was a really long pedestrian crossing, but it's not. We crossed it a few more times to get some decent shots.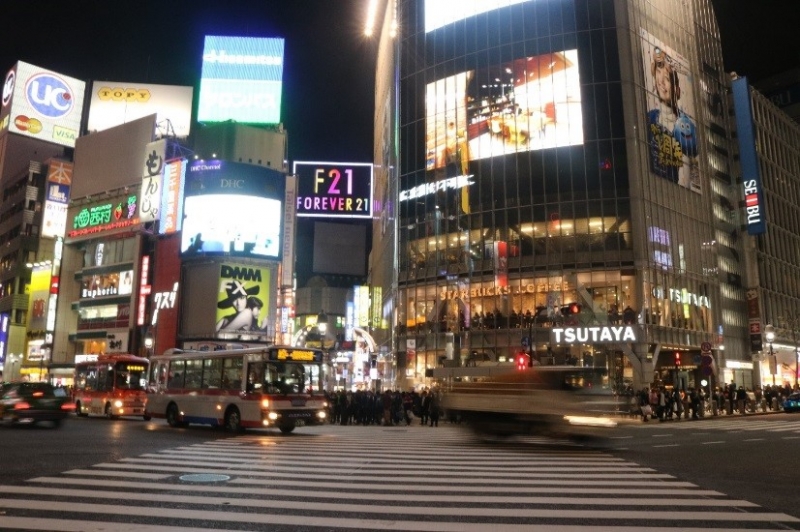 Two days are definitely not enough in Tokyo! many places to see yet so little time left. Anyway, we also checked out Ikebukuro, Harajuku, Meiji Shrine and Odaiba.
We didn't have a lot of pictures in the city. We just strolled around, shopped in Shibuya and visited the Donki Store for treats to bring home.
Day 10: Fuji Five Lakes (Lake Kawaguchiko)
It's already our tenth day and we saved the best for last. We included this in the itinerary because we wanted to have a better look at Mt. Fuji. They say that you don't always get to see the mountain, but of course, we went there hoping we would.
Upon arriving in Lake Kawaguchi via a bus trip we booked online, we bought the combination ticket for Ropeway + Sightseeing Boat + Retro Bus/Omnibus worth ¥2,360. I suggest you buy this ticket, too. It was a leisure day and the weather was definitely colder than in the last days we were in Japan. But I loved it!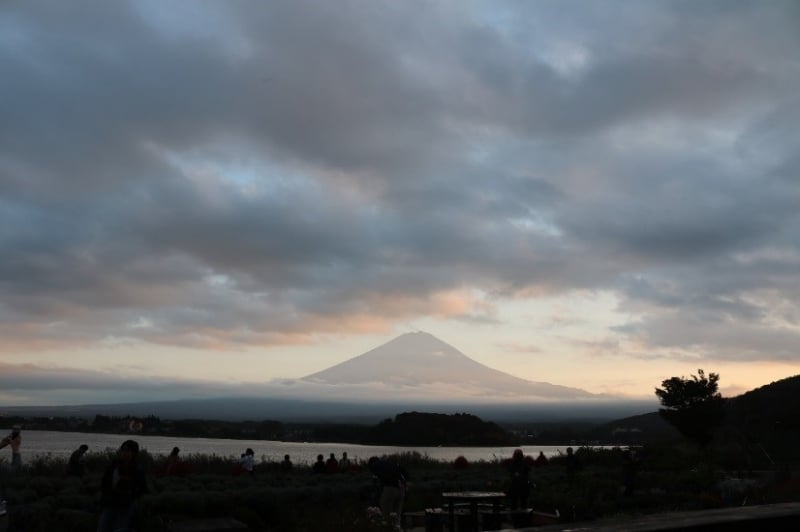 It was a relaxing day indeed! After all the walking we did the last few days, this day is surely a leisurely one. I hope to see Mt. Fuji covered in snow someday.
Since our flight back to the Philippines was in Nagoya, we rode the last bullet train from Tokyo.
For our last day, we were supposed to visit some tourist attractions in Nagoya, but it started to rain. So we just strolled inside malls and underground shopping stores to do some last minute shopping.
Also read: Easy Japan Tourist Visa Guide for Filipinos
There is no such thing as a perfect travel or itinerary. It will always vary from person to person. We had our fair share of misses and things I thought I could have done better in planning. I would also suggest you take a day off if you're travelling for more than 10 days. Allow yourself to breathe and relax. But in the end, let yourself loose and just enjoy the moment when travelling. Japan is such an amazing country and I can see myself going back again and again if the budget permits!
Sayonara, Japan. It was indeed an amazing 11-day trip of all things weird and wonderful. Until next time!