Filipinos are known to be world-travellers, though there are many things that every Filipino tend to miss when they leave their motherland.
Here, we have collected some of the most common things that Pinoys long for when they are away from home. We're sure that you can relate to most, if not all of them.
Also read: 18 Comments Every Filipino Traveller Has Dealt With Abroad
1. Street food choices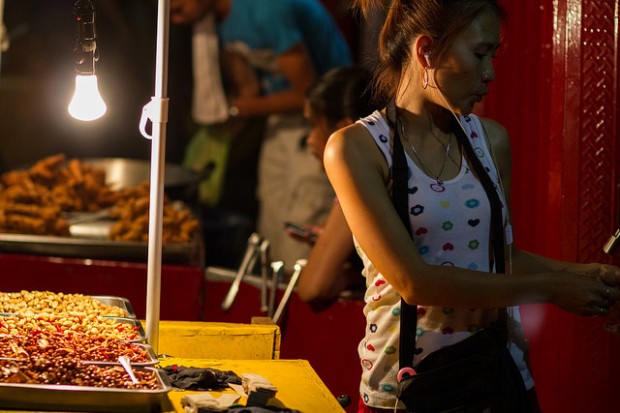 Image credit: Adam Cohn
Like most Asian countries, the Philippines has many street food choices that balikbayans (Filipinos abroad who return to the Philippines) miss a lot. Some of the most popular street foods include fried peanuts, fishballs, kwek-kwek (quail eggs coated with a lightly flavoured batter), balut, fried chicken wings, grilled chicken intestines, among others. These are considered as a gem overseas, especially for Filipinos located in the western part of the globe.
2. Local cuisine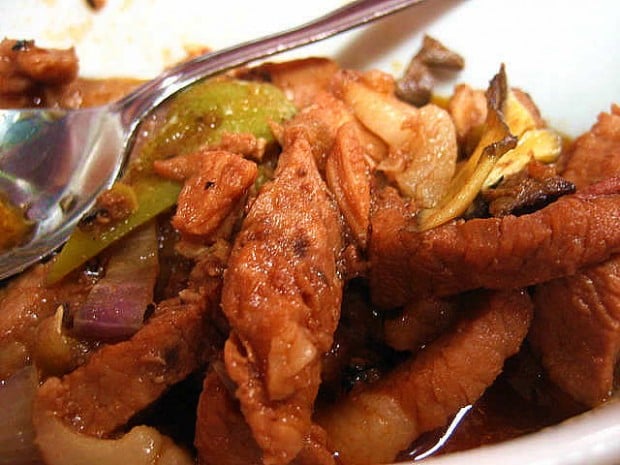 Image credit: Spooon
We started this list with the street food choices, and we continue with more of the gastronomic selections that everyone from the Philippines misses whenever they are out of the country. Filipino cuisine is a conglomeration of several influences, from Chinese, Spanish, American, and even Japanese ways of cooking. This unique combination enabled Filipinos to adapt and apply great influences onto delectable dishes that are near and dear to their hearts.
One of the most popular Filipino dishes is adobo, which is a simple yet very hearty dish made with either chicken or pork simmered in soy sauce, garlic, and pepper. While the ingredients are quite easy to acquire, the process of cooking this dish with the family is what makes it heart-warming and sumptuous.
3. Lechon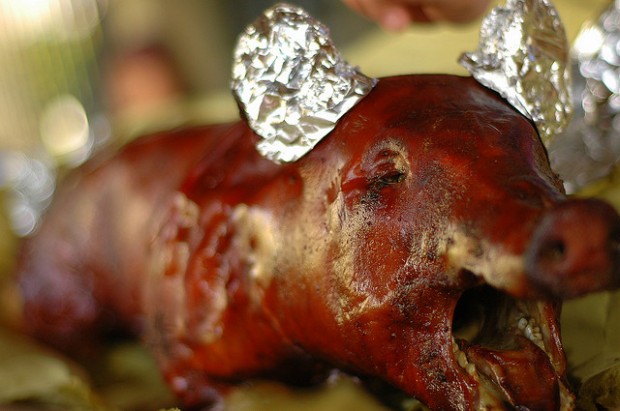 Image credit: Lemuel Cantos
This should be included in the local cuisine, but we believe that lechon deserves a separate entry on this list. Lechon, which is a pig that was marinated and roasted for several hours, is considered as the star of any celebration. It is one of the most iconic dishes that is served in any major activity, whether it is a family reunion, a birthday, or a wedding. Lechon is one of the greater memories of childhood for Filipinos with large families because its preparation can be a family activity that is often reminisced abroad.
4. Bargain hopping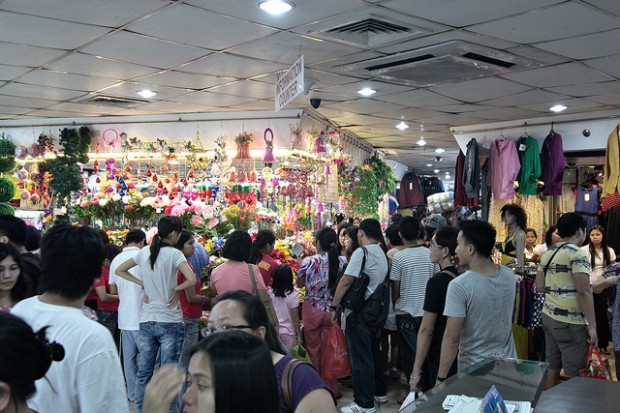 Image credit: Tim Albano
The Philippines is one of the haggling hubs in Asia. The shopping options here are reasonably priced and can fit any budget. Great buys are everywhere, from seasonal sales to establishments that offer bargains all year round. There is no place in the entire world that can replace bargain destinations such as Divisoria in the heart of a homesick Filipino. In these destinations, they can buy almost anything and spend the entire day haggling to their heart's content.
5. Traditional games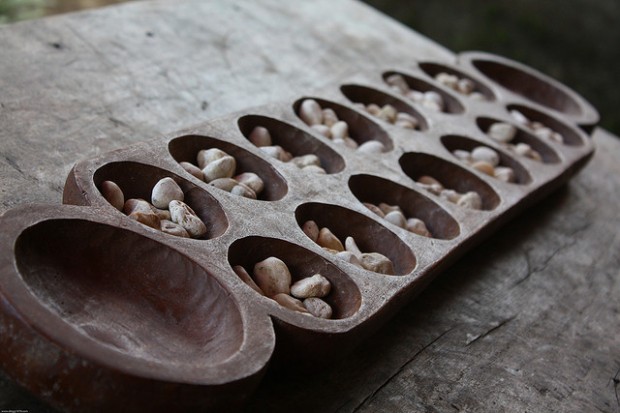 Image credit: DBGG1979
The slightly older generations, such as those born in the 1980s, will definitely miss the traditional games they used to play during their childhood years. Piko, shato, and sungka are some of the games that are sadly being overtaken by technology. These simple yet very enjoyable games have been part of the simpler side of childhood life that most Filipinos abroad will definitely reminisce about.
6. Unique festivals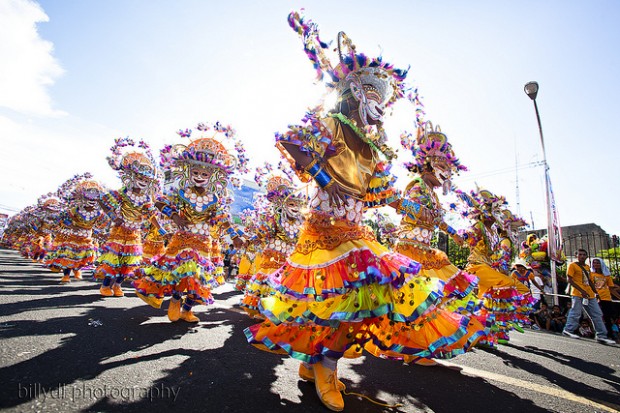 Image credit: Billy Lopue
The Philippines offers vibrant festivals that are included in its rich heritage and history. Numerous festivals all over the country showcase a particular celebration and tradition that is being passed from generation to generation. Some of the most famous festivals include Panagbenga in Baguio City, Masskara in Bacolod City, Sinulog in Cebu City, Dinagyang in Ilo-ilo City, and Ati-Atihan in Kalibo.
7. Myriad of beaches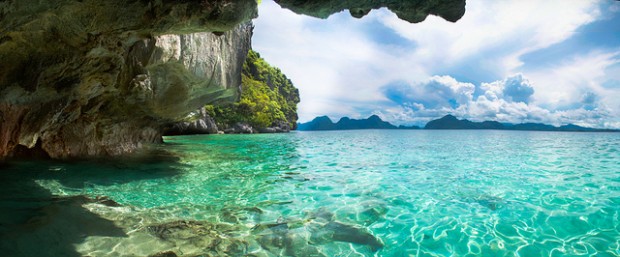 Image credit: Andy Enero
The Philippines has a lot of islands and endless beaches that any Filipino abroad will miss. Being a tropical country, the life of having "salt in the air, sand on your hair" is something that is definitely missed. From the mainstream beach destinations such as Boracay, El Nido and Subic to destinations that deviate from the norm but are already gaining popularity such as Pagudpud, Anawangin, and Caramoan, the beach is something that is part of being a Filipino, and the myriad of beaches will definitely be something that expatriates miss a lot.
8. Sweet sound of local language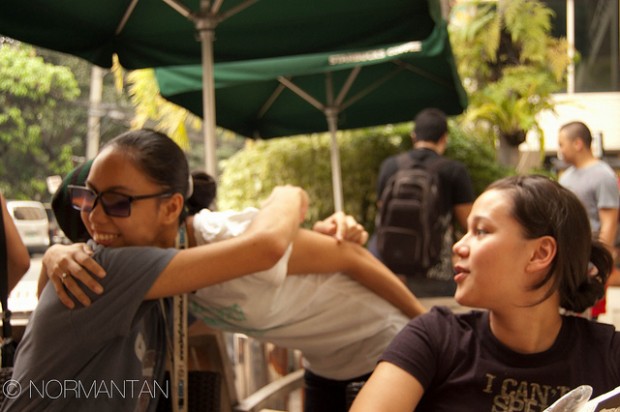 Image credit: Norman Tan
Daily conversations that are carefree and the sound of the vernacular are somewhat close to home. Filipinos are very warm people. They can talk hours and hours about anything and they can have great conversations over a cup of coffee or just a plain snack with a can of soda. The sound of the Filipino language, which sounds similar to the languages of neighbouring countries but has a unique cadence all its own, is music to the ears of the locals.
Also read: 20 Signs You Were Born and Raised in The Philippines
9. Family Sundays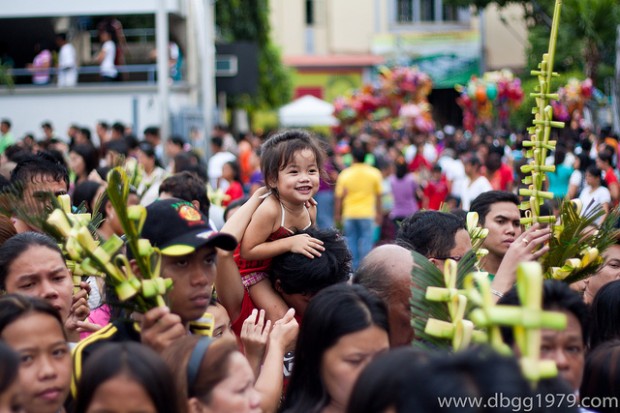 Image credit: DBGG1979
Filipinos are known for their tight-knit family relationships. The typical routine during Sundays include the church mass, followed by a lunch at Jollibee, which is one of the iconic fast-food chains in the country. Then, families either have a peaceful afternoon at the house, take a stroll at the mall, or simply watch TV at home. Such experiences will definitely not be possible when family members are away, and this routine is something that is not readily available when living abroad.
10. Massive family reunions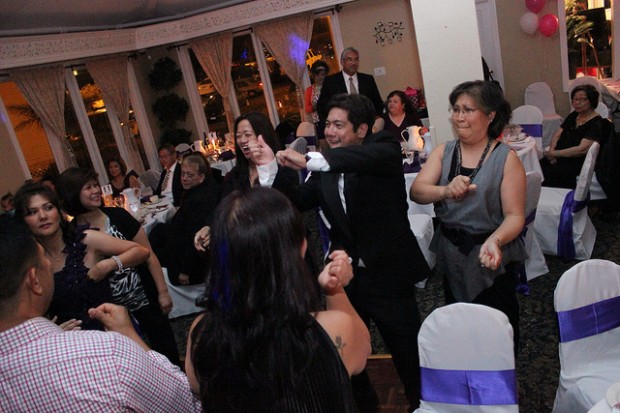 Image credit: Impact Sounds
Reunions! This is something that large Filipino families prepare for every particular number of years. Filipinos love gatherings, and they use reunions not only as a means of keeping in touch, but also to have an occasion of free-flowing food, drink, and conversation. For Filipinos who are staying in the country, they would never miss a reunion. They wouldn't trade these gatherings for anything else! For those based abroad, missing a reunion gives a wistful feeling and a great desire to see the once-familiar faces that are now too far away to recall.
11. Beautiful art of commuting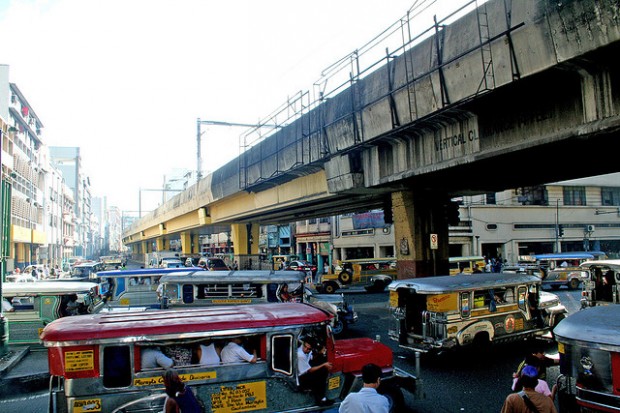 Image credit: Victor Villanueva
Commuting is something distinct in the Philippines, especially for Filipinos who have stayed or worked in Manila for quite some time in their lives. One of the major roads in Manila, the Epifanio de los Santos Avenue or EDSA, has been revered as a test of patience and skill. If you pass your test in conquering traffic on this road, you can conquer any road that comes your way. Commuting in the Philippines can be quite a chore and a challenge, but come to think of it, it is something that is sorely missed by Pinoys abroad, whether they love or hate it. Filipinos definitely have a fair share of commuting, and experiences like boarding a jam-packed MRT wagon or squeezing through passengers standing on a bus can make Pinoys long for a taste of home.
12. The Filipino vibe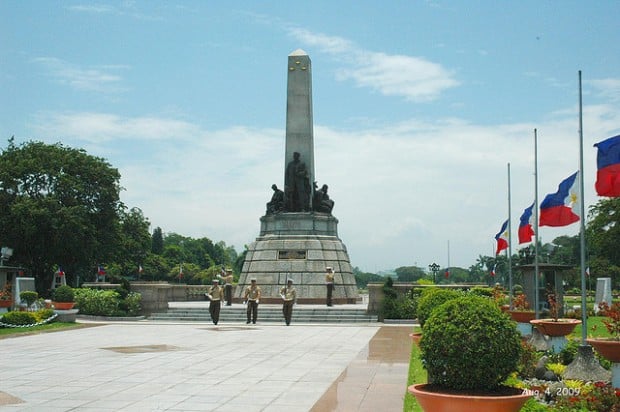 Image credit: John Tewell
The Filipino vibe is something that is warm and welcoming. This is something that cannot be readily experienced whenever a Filipino steps into a foreign land. The personality that the Philippines has is what makes it stand out and what makes its citizens proud.
There are so many things that Filipinos miss when they move away. Filipinos are deeply sentimental people, which is why it is often difficult for them to move to another city, let alone another country. The experiences in their homeland are what define them – warm, welcoming, and vivacious. Truly, there is no place like home for Pinoys.