The best things in life are FREE! I'm sure you've heard this before.
The city of Manila has its share of hidden gems for fun and completely free outings. If you're out of ideas on things to do in Manila, why not try some of these?
Free Movies
There are several institutes and groups that offer free film viewing for both local and foreign guests. Most of the films shown here are not part of mainstream media, but are equally entertaining depending on the niche that interests you.
1. University of the Philippines Film Institute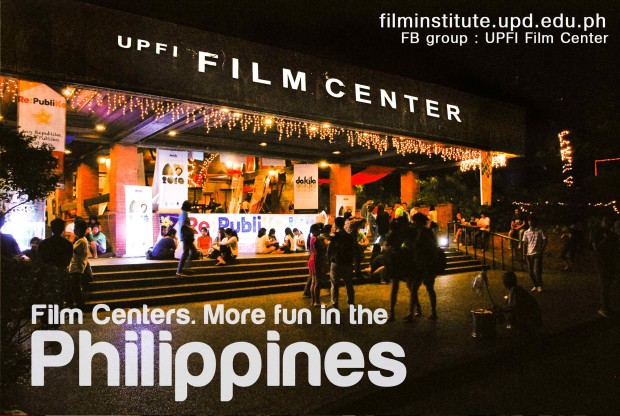 Image credit: UP Film Institute
The UP Film Institute in Quezon City screens movies for free every day, and this can be a great place to watch classic local films. If you are an avid fan of Filipino movies, then this is worth a visit.
2. Alliance Française de Manille's Cine Club
Image credit: Alliance Française de Manille via broketourist.net
Located in Makati City, the Alliance Française de Manille's Cine Club has a weekly screening of both classic and contemporary French films. There are also instances that they screen independent or indie films from local film directors, as well as other films from French-speaking countries. Of course, the admission is free on a first-come, first-served basis. The screening schedule is every Wednesday at 8:30 PM.
3. Eiga Night at The Japan Foundation Manila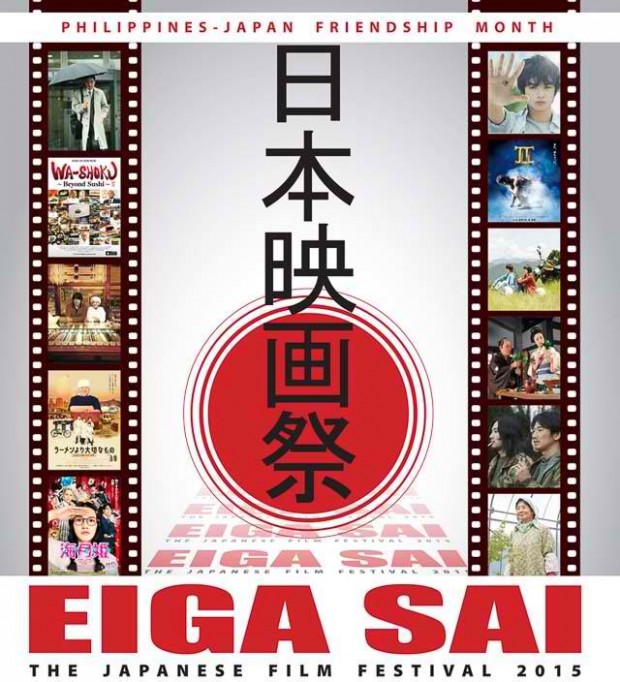 Image credit: The Japan Foundation, Manila
Get your Japanese groove on by checking out the Eiga Nights hosted by the Japan Foundation Manila. Featuring full-length Japanese feature films, as well as other visual presentations and documentaries, a visit here is definitely worthwhile, especially if you love the Japanese culture or you are looking forward to a trip to the Land of the Rising Sun.
4. Korean Cultural Center in the Philippines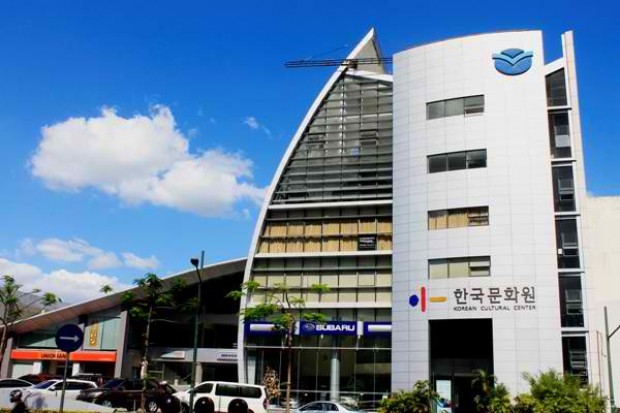 Image credit: Korean Culture
Immerse yourself into the rich culture of Korea. Located in Taguig City, the Korean Cultural Center offers free film viewing, as well as enrichment workshops and language lessons. The admission for the film viewing is free, but pre-registration is required to accommodate guests properly.
5. Wednesday Movie Nights at the Goethe-Institut Philippinen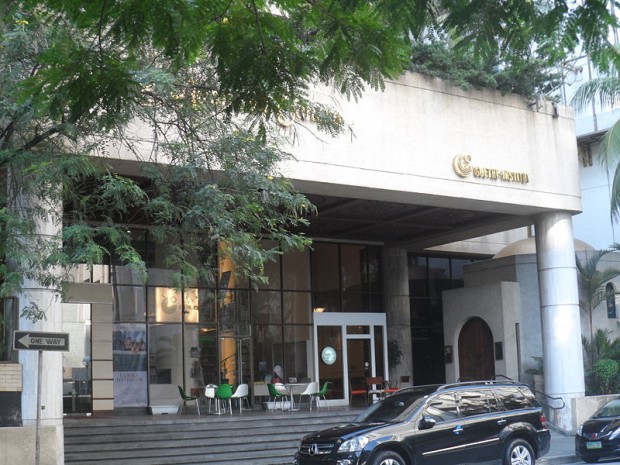 Image credit: Sangchaud
Last in our free film viewing list is the Goethe-Institut Philippinen, located in Makati City. Like Alliance Française de Manille, this institute offers film viewing during Wednesday evenings. You better check your schedule so you won't miss out on the fun.
Free Concerts
From acoustic sessions to original Pinoy music, there are actually some destinations that showcase music without the premium of buying expensive tickets.
Also read: 5 Easy Weekend Destinations Outside Manila, Philippines
6. Concerts at the Paco Park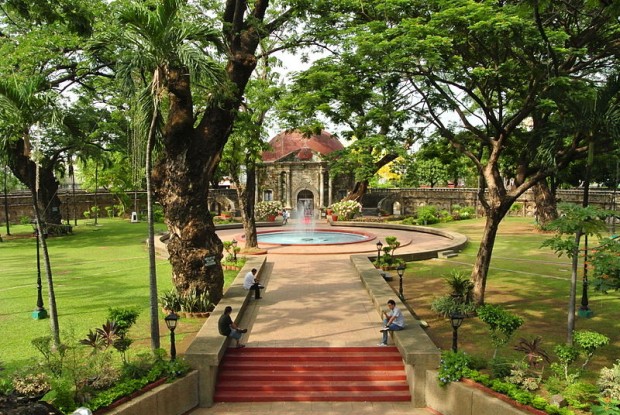 Image credit: Angelyn Marquez
Scheduled every Friday evening, it is one of the public projects of the country's Department of Tourism in collaboration with the National Parks and Development Committee. Admission is definitely free, and the concert starts at 6:00 PM so you better come in early to get the best seat.
7. Alliance Française de Manille Fete de la Musique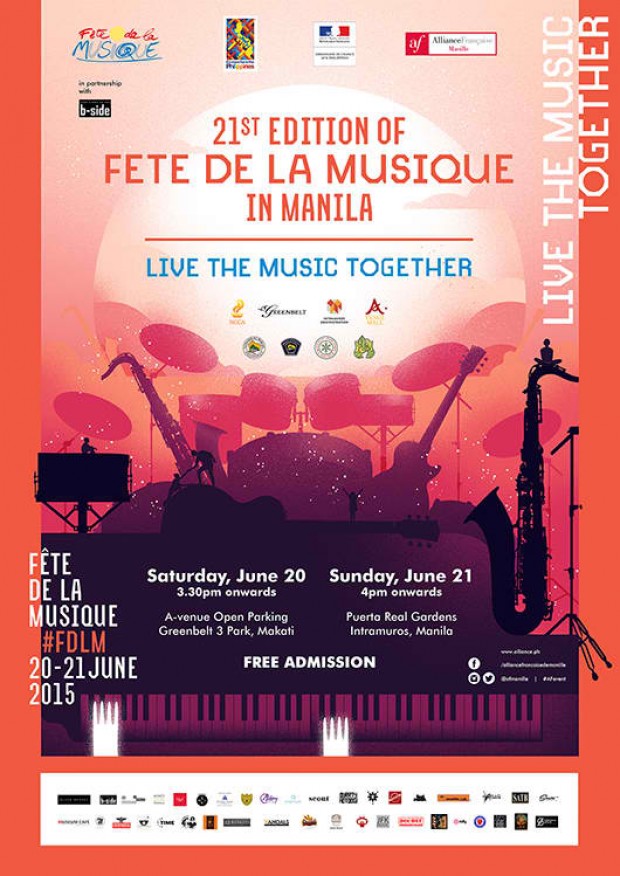 Image credit: Alliance.ph
Aside from free film viewing schedules, the Alliance Française de Manille offers a great musical festival experience that is free for guests. This is an annual event that happens every June.
Free Museums
If you are the type of person who appreciates exhibits and museums, then we got you covered. Considering how rich the culture of the country is, it is not surprising that there are several museums that showcase the Philippines' rich heritage to its guests.
8. The National Museum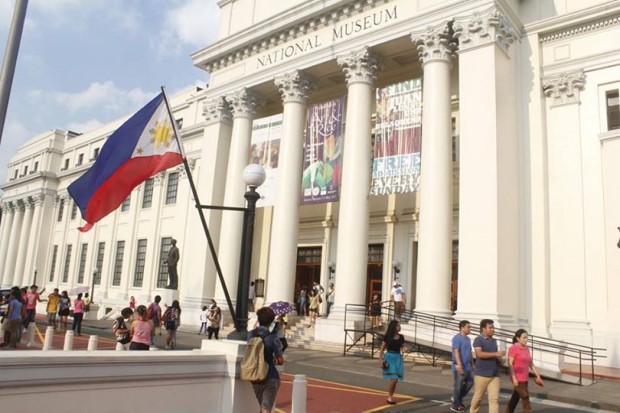 Image credit: Jesse Arella and the National Museum of the Philippines
The National Museum is not only a great destination to learn more about the Philippine history, it can also be a photographer's haven, thanks to the rich architectural details and picturesque spots that will keep you clicking. The National Museum is open from Tuesdays to Sundays from 10:00 AM to 5:00 PM. You can check out the museum for free every Sundays.
9. Museo Pambata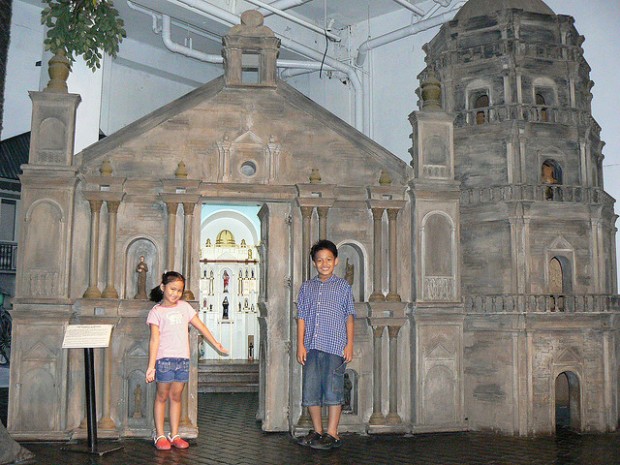 Image credit: Constantine Agustin
"Where fun begins and learning never ends" is the slogan of this museum that is intended for younger or even young-at-heart visitors. For Manila residents, admission is free every Tuesday and 50% discount is applicable on the other days. You have to bring a valid ID though.
10. The Money Museum

Image credit: Bangko Sentral Ng Pilipinas
The Money Museum of the Bangko Sentral ng Pilipinas showcases the Philippines' collection of currencies and how it changed as time goes by. Lots of coins, medals, artifacts, and other monetary items are on display here. Admission is always free.
11. GSIS Museo ng Sining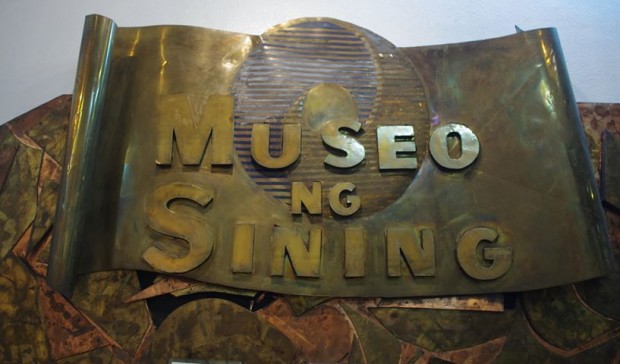 Image credit: GSIS Museo ng Sining
Located in Pasay City, the GSIS Museo ng Sining is open from Tuesdays to Saturdays from 8:00 AM to 4:30 PM. Admission is free here, but you have to secure a reservation not later than a month before your intended visit.
12. Cultural Center of the Philippines Art Gallery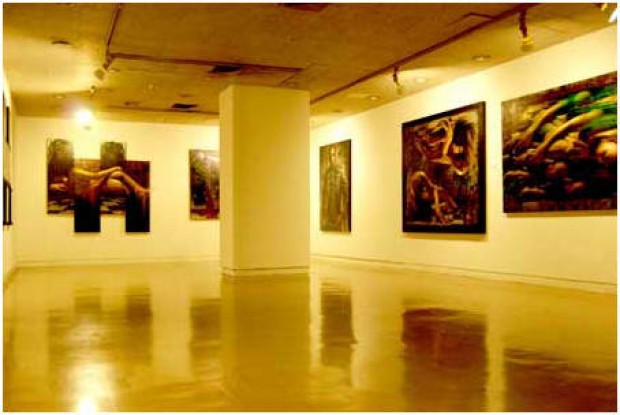 Image credit: Cultural Center of the Philippines
Visit the Cultural Center of the Philippines art gallery. Admission is free from 8 AM to 6 PM, Tuesdays to Sundays.
Free Reading Materials
Rekindle your inner bookworm and check out these selections where you can access lots of reading materials, all for free.
13. The Ortigas Foundation Library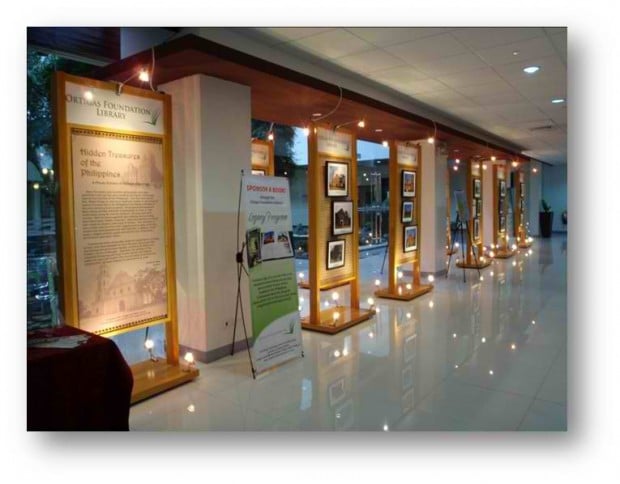 Image credit: The Ortigas Foundation Library
The Ortigas Foundation Library showcases lots of historical and informative reading materials and has several scheduled exhibits throughout the year. Maintained by a private conservation team, this is a perfect spot to visit if you want to have a peaceful yet rewarding reading experience within the city premises.
14. Goethe Institut Library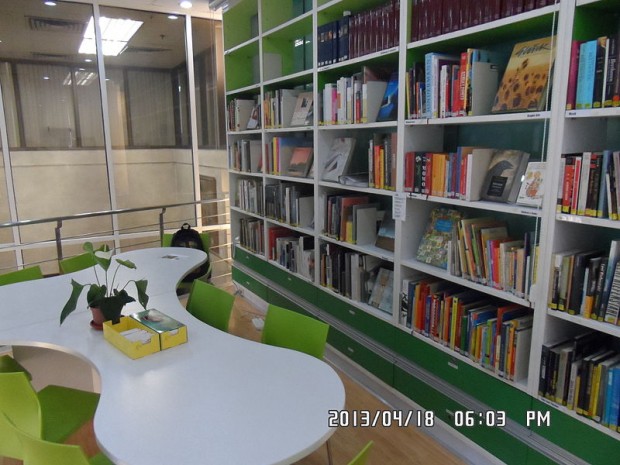 Image credit: Sangchaud
If you want an alternative to film viewing that is being offered by the Goethe-Institut, you can go to their library to have a great reading experience. It is also one of the most picturesque public libraries out there, so you may want to check it out.
15. Reading Club 2000: The Library at Balagtas Street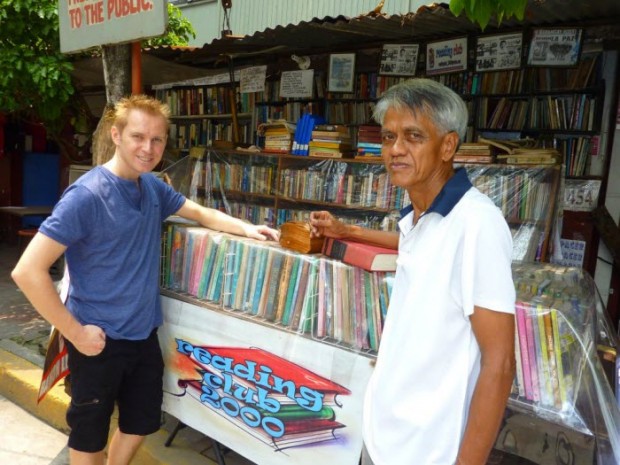 Image credit: Reading Club 2000
This is not one of those libraries that have glass panels or air-conditioning systems. The library at Balagtas Street is an open-air, free admission destination that was established by a group of individuals who have a genuine passion for books and who believe that everyone deserves to gain access to books. A good book is easy to find, indeed, as their slogan states.
16. National Library of the Philippines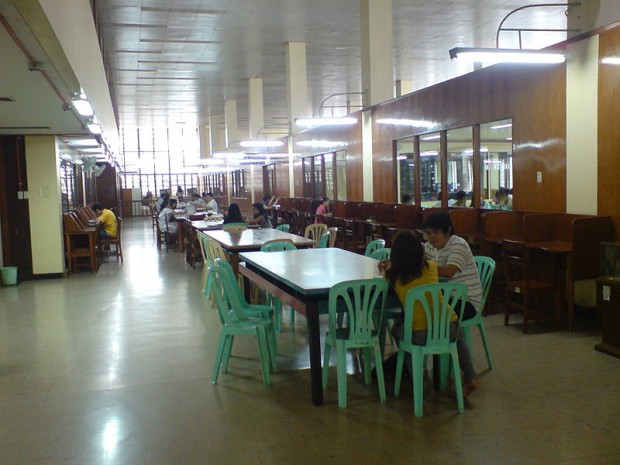 Image credit: Sky Harbor
The National Library of the Philippines is located in Manila. It is one of the libraries around the city that offers an extensive source of different reading materials. Admission here is definitely free, and you may find students and teachers who do their reading and conduct their research here, away from the convenience of technology and computers.
Free Exercise
Why hire a fitness coach or pay large sums of money when you can avail of exercise options for free? Check out these exercise destinations that are fun and absolutely free of charge.
17. Jivamukti Yoga Classes at the Legazpi Active Park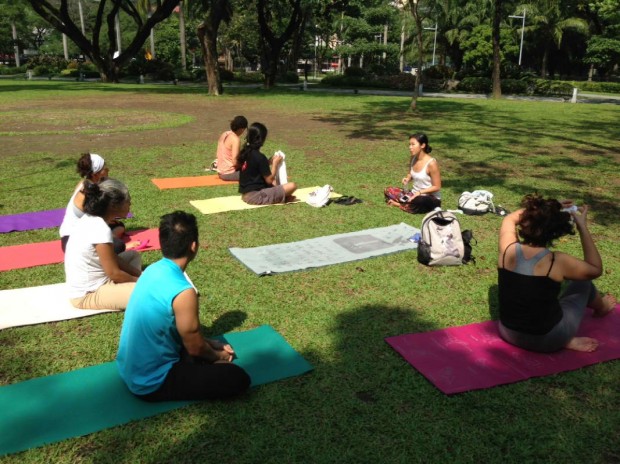 Image credit: Manila Jiva
Nancy Siy offers free yoga classes at the Legazpi Active Park every Sundays from 9:30 AM to 11:00 AM. If you want to experience this free exercise routine, you must come in early because the class starts and ends on time.
18. University of the Philippines Oval and Sunken Garden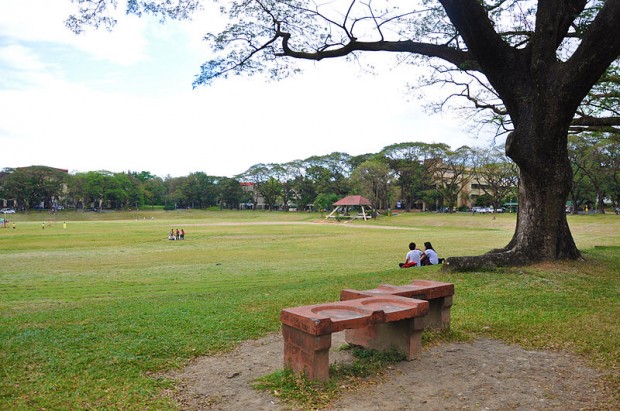 Image credit: Annab 99
This is the ideal destination for a Sunday stroll or jog. Generally carless during Sundays to make way for cyclists and joggers, you can have a refreshing exercise experience here and meet other fitness buffs along the way. The destination is also very serene, with the trees and fresh air that can be your quick escape from city noise and traffic.
19. Bonifacio Global City Track 30th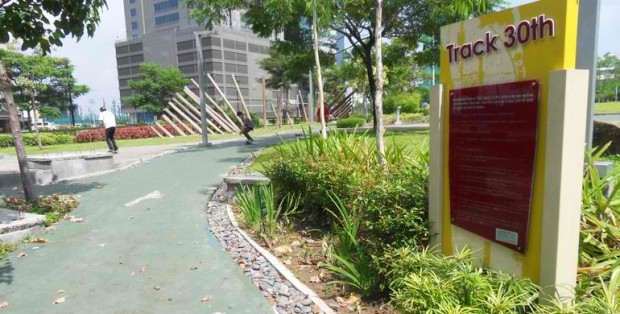 Image Credit: Mega Cities Services
The Track 30th is a long and winding track with different art installations that you can use as fitness equipment to customise the difficulty level of your routine. Start from casual strolls to hardcore overall circuits in this great, admission-free destination.
20. Luneta Park and Quezon City Circle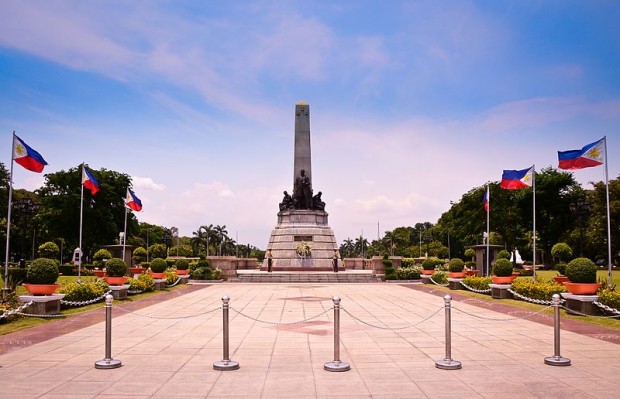 Image Credit: Maynard Rabanal
Both these public parks offer Tai Chi and Arnis every morning. The crowd is bigger during weekends when office employees catch up. You can choose between the two common programs that are facilitated here, and there are also occasional schedules for Zumba.
Free Pyrotechnics and Light Shows
You don't have to go to a theme park or an expensive attraction to see great fireworks and light shows. Check these destinations to have a romantic evening while the lights and sounds mesmerize you.
21. SM Mall of Asia's Weekly Pyromusical
Scheduled every Fridays and Saturdays at 7:00 PM, the SM Mall of Asia showcases a five-minute fireworks display at the seaside or SM By The Bay at the back of the mall. All you have to do is to find a great spot to enjoy the show.
22. Lights and Music Fountain at the Rizal Park
There is a free fountain show that is scheduled as follows:
6:00 AM to 8:00 AM, Mondays to Sundays
6:00 PM to 10:00 PM, Mondays to Thursdays
6:00 PM to 12:00 AM, Fridays to Sundays
This is a great destination for families, especially those with young children because it is entertaining and safe at the same time. You can also have an afternoon stay at the grounds of Rizal Park while waiting for the schedule.
Also read: 15 Totally Underrated Destinations in the Philippines
Free Walking Tours
Who said tours must be expensive. There are some free tour options available for travellers that would like to experience the great things in Manila, for free.
23. Intramuros Pasyal Sunday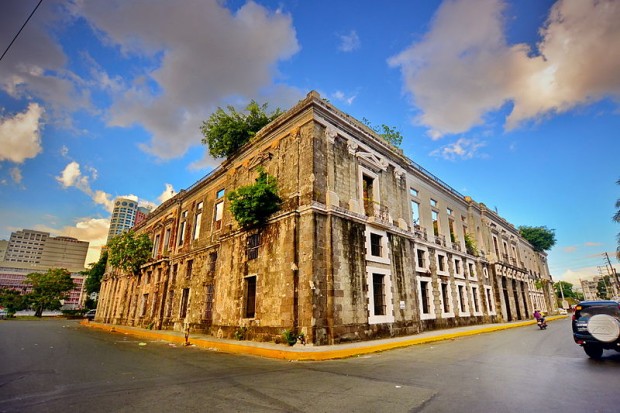 Image Credit: Allan Jay Quesada
This is the flagship project of Viva Manila that is scheduled on a monthly basis. A car-free, free for everyone event showcases artisans, performers, and local businesses that aims to revitalize the creativity and livability of the charming Old Manila. This project also aims to empower local talent.
24. Binondo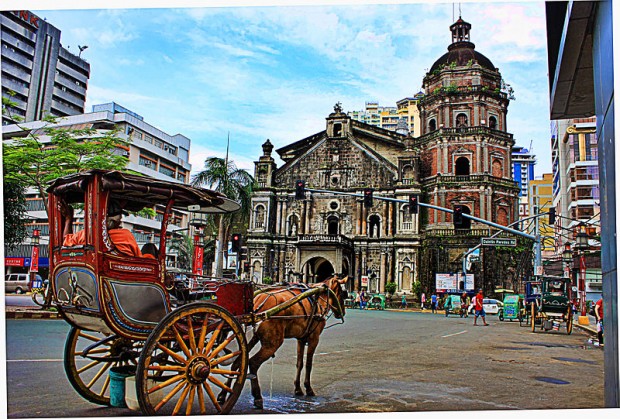 Image Credit: Ricardo C. Eusebio
Binondo is considered as one of the oldest Chinatowns in the world, and you will be surprised how this district, which was established in 1594, has progressed into a busy destination. A gastronomic hub and a historic destination, you can spend hours strolling around the area alone or with friends.
25. Free connection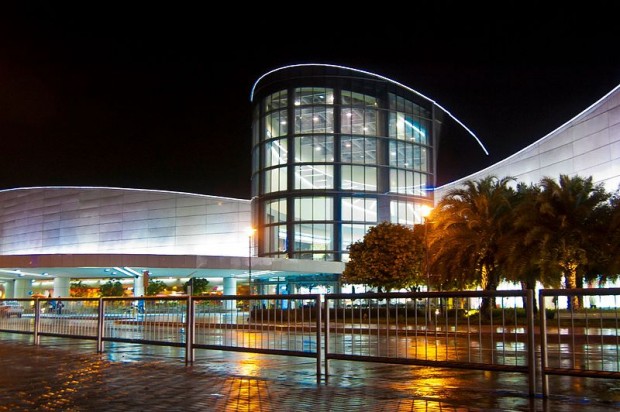 Image Credit: Red marquis
The Philippines is the social networking capital of the world, for obvious reasons. Therefore, it is not surprising that you can get connected to the world, thanks to the free wi-fi provided by major malls in the city. Update your friends without spending a dime on posting a photo to your favourite social networking sites, and stay connected for long. Either the mall itself or the establishments inside offer good internet connectivity. Here are some of the major malls in the metro:
SM North Edsa
TriNoMa
SM Megamall
Robinsons Galleria
SM Mall of Asia
Glorietta Malls
Alabang Town Center
Festival Mall
Free Food
You knew this one's coming. There are two destinations that offer free food samples that are filling and equally tasty. They also showcase rich cultural heritage and hospitality that is truly Asian.
Also read: 25 Popular Street Food & Snacks to Try in the Philippines
26. Khalsa Diwan Sikh Temple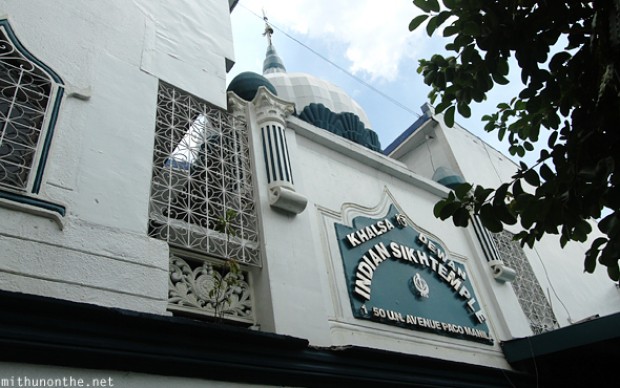 Image credit: Mithun On The Net
Located in Paco, Manila, this gurudwara is one of the two places of worship for Sikhs in the city. However, everyone, regardless of faith is welcome to go to the kitchen, or "langar," and have a taste of their vegetarian meal for free. You can make the most out of your visit by learning more about the Sikh religion as well.
27. Banchetto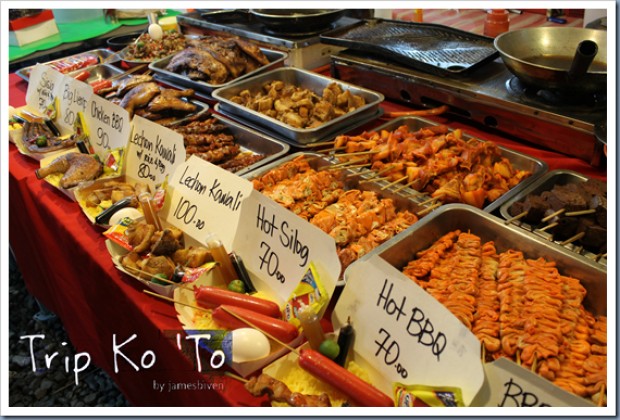 Image credit: Trip Ko To
Banchetto started in 2006 to promote independent food service providers offering homemade and specialty food choices. Originally appearing in Ortigas on a particular night schedule, you can have a gastronomic experience here starting with free samples and eventually have your own full meal. Considered as a haven for homemade desserts, provincial specialties and a lot more, Banchetto is one destination you should not miss as a foodie.
Also read: 23 Reasons Why It Is So Much More Fun in the Philippines
Life is fun, and there are a lot of free things that we tend to overlook. The best part is that sometimes, those that come as free stuff offer the best experience. Why not start your "Free Itinerary" today?