Contributed by The Backpack Couple
Travelling to Japan is a dream for anyone interested in discovering new places, cultures and people. In the late autumn of 2015, I visited the country to visit my wife's family based in Japan. Our long-time plans of visiting the country together as a couple became a reality during the holidays. Best of all, we spent almost two weeks in the Land of the Rising Sun.
Although Osaka and Kyoto are the more popular destinations for many travellers these days, Tokyo remains a prominent and must-visit destination in Japan, being the country's capital and seat of government. So en route to our end destination which was Toyama Prefecture, we spent about three days in one of the busiest and most amazing metropolia we've been to so far.
Also read: 11 Days of All Things Weird & Wonderful in Japan
What to do in Tokyo
Shibuya Crossing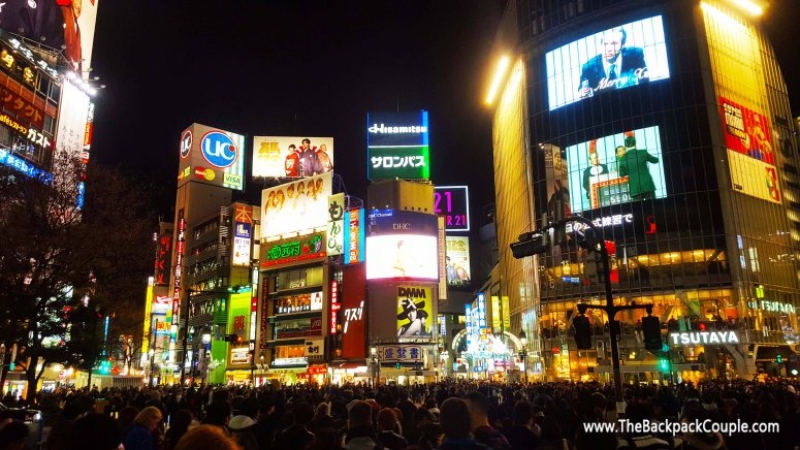 You haven't been to Tokyo if you haven't set foot on the famous Shibuya Crossing. Located within Shibuya ward, this commercial area, surrounded by fashion shops and restaurants, is perhaps Tokyo's busiest district. Some of its popular fashion strips and districts include Center Gai, Koen Dori and Shibuya 109. The sea of people crossing the busy intersection has become a popular sight in this area. Join the crowd in crossing the street or go inside the Starbucks Coffee just across the Hachiko statue to get a good view of the crossing. Going to Shibuya is very convenient since almost all subway trains stop at Shibuya Station, one of Tokyo's busiest stations.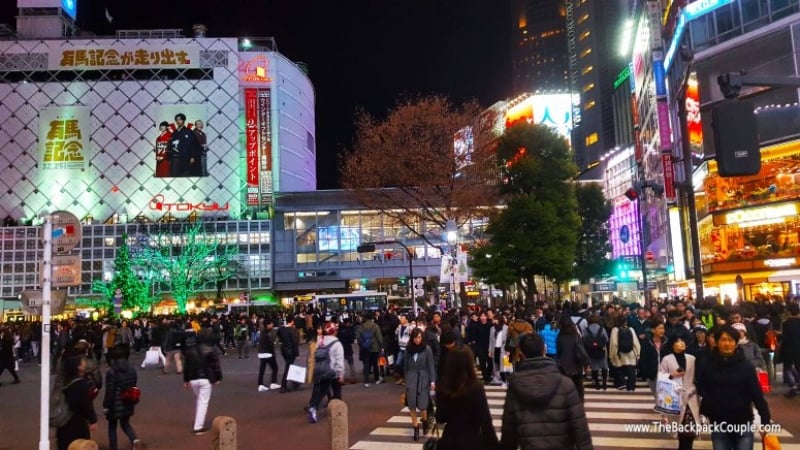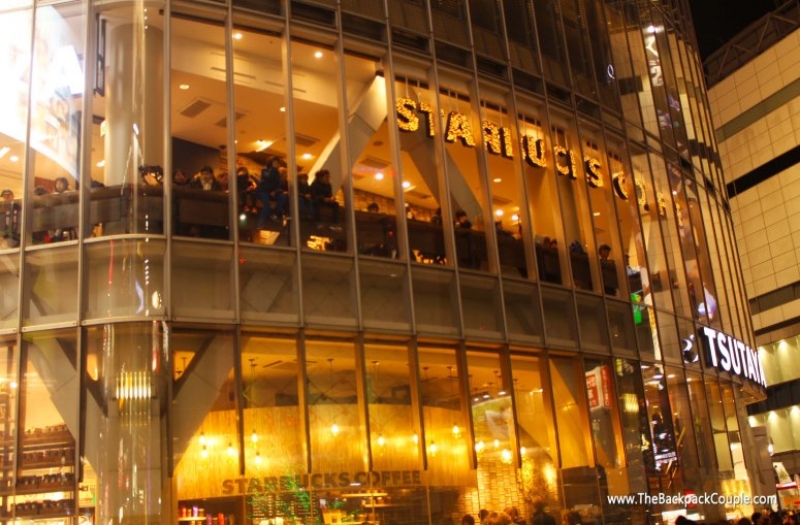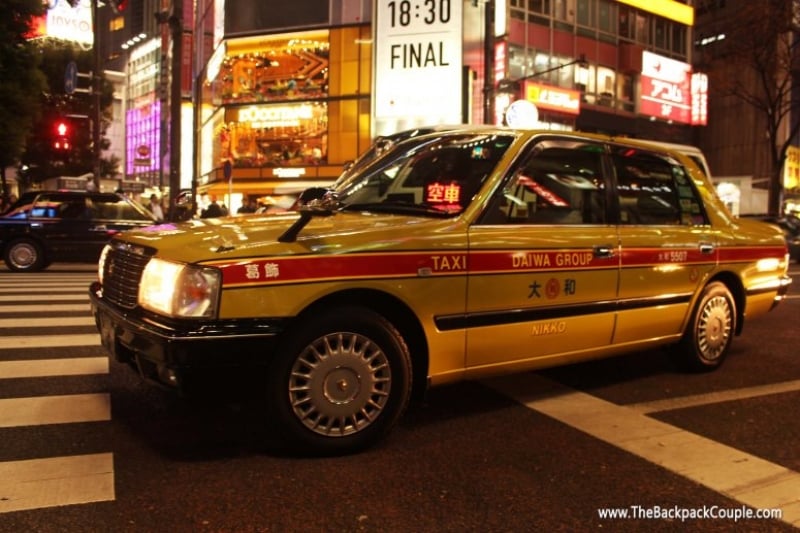 Hachiko Statue
Who wouldn't recognize Japan's most loyal dog? The Hachiko Statue is located just outside the Hachiko exit of Shibuya Station. It's one of the most famous attractions and most accessible around the district. Just a few steps from the statue is the famous Shibuya Crossing.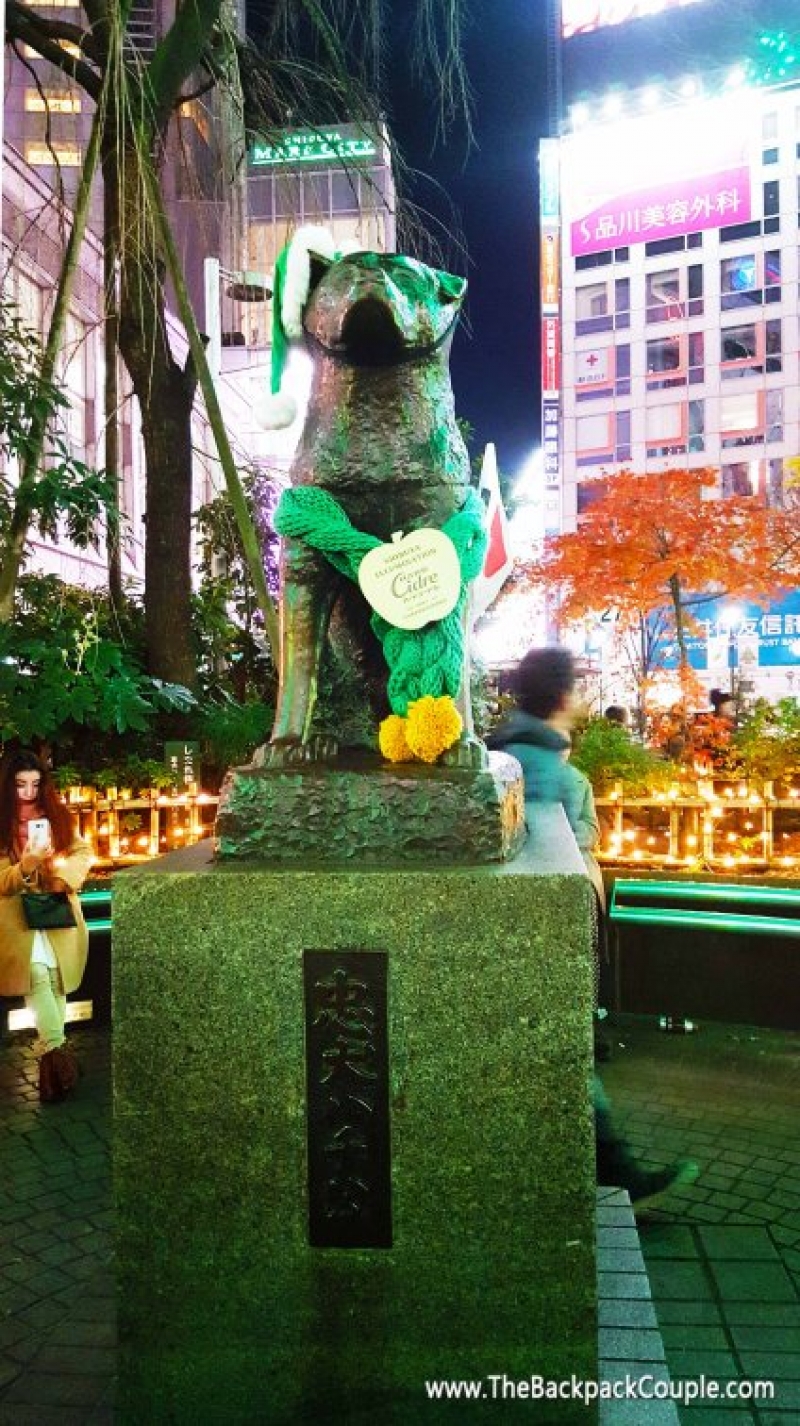 Tokyo Skytree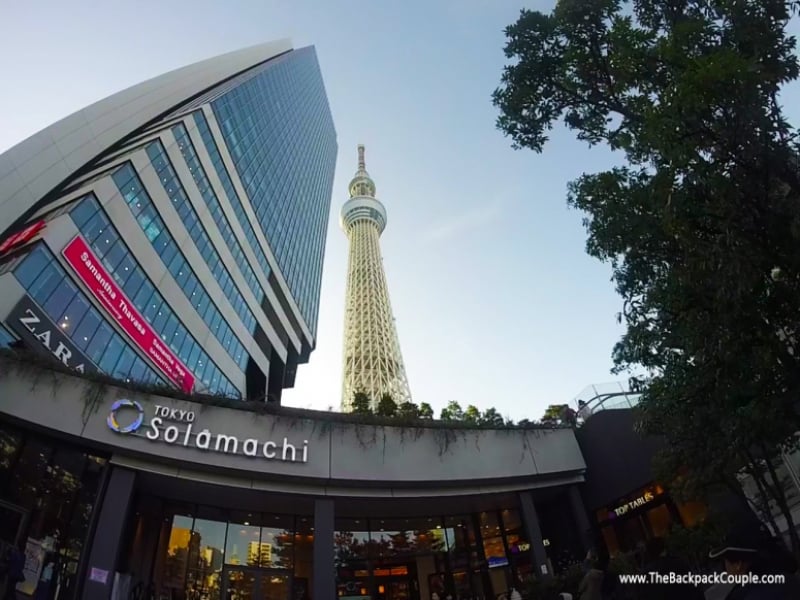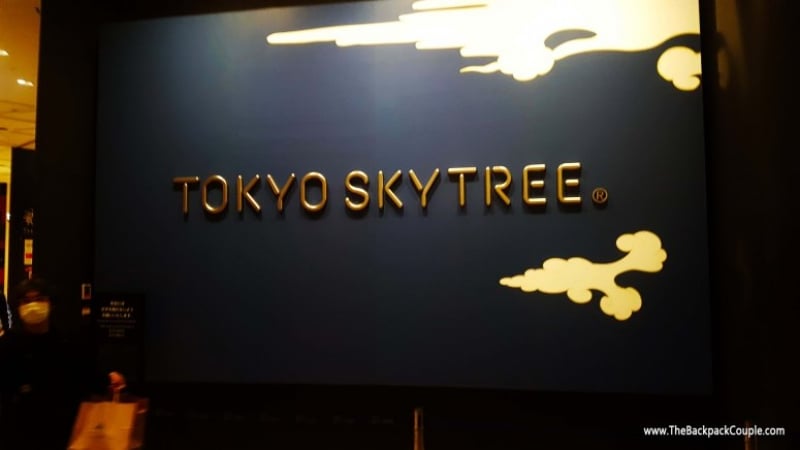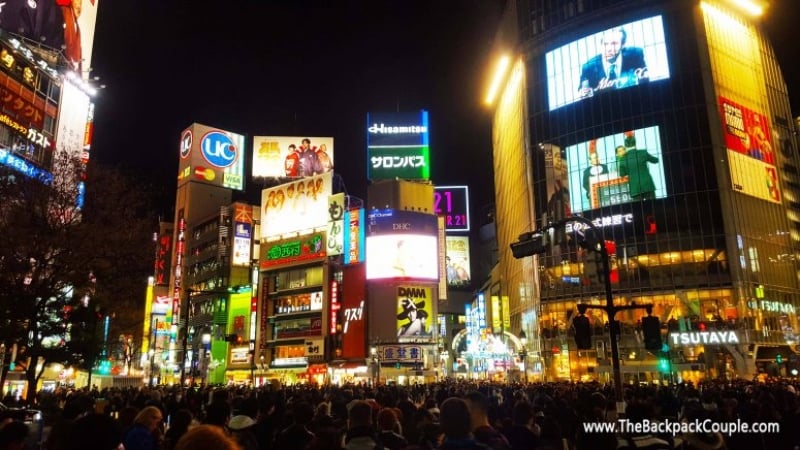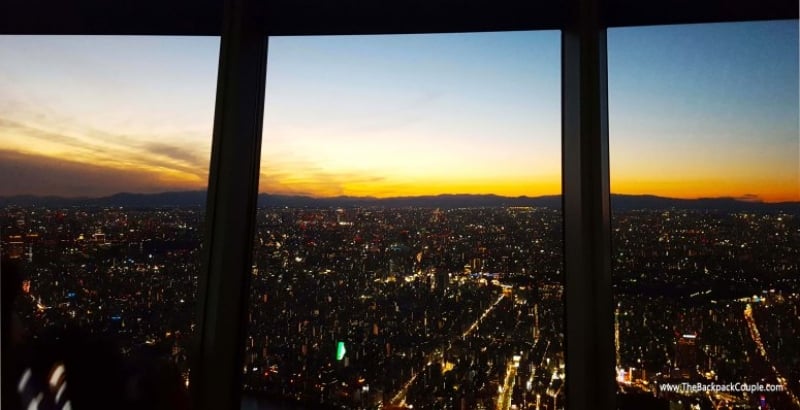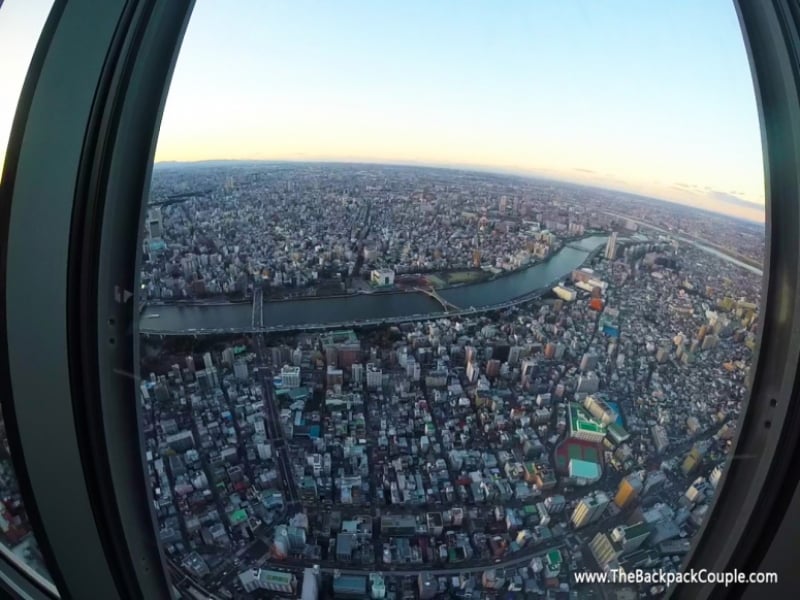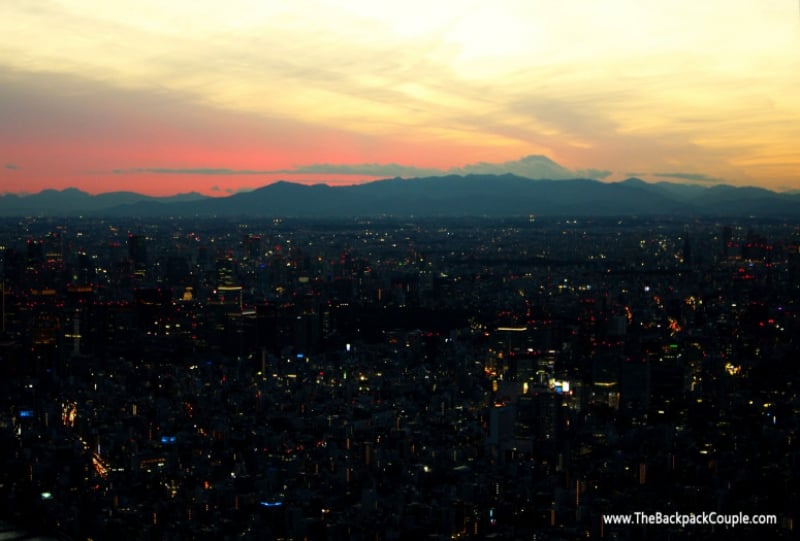 Neither sky or tree, this landmark structure is actually a broadcast tower. At 634 metres, it is Japan's highest structure and one of the world's tallest towers. Some of the amazing features of the Skytree are its two observation decks at 350 metres and 450 metres above ground, which is accessible to visitors. These observation decks provide a 360° view of Tokyo. On a clear day, Mt. Fuji is visible from the tower. At its base, there is a shopping complex. A Fast Skytree ticket costs ¥3,000 each (350m deck) and ¥4,000 (both decks). For Hayao Miyazaki fans, don't miss the Studio Ghibli shop at the base of the tower. For ticket information, please visit the Tokyo Skytree website. You can also avail of the Tokyo Skytree deals of KKday.
Meiji Shrine (Meiji Jingū)
This is a Shinto shrine dedicated to Emperor Meiji, Japan's first modern emperor, in the 1920s. Typical features of a Japanese shrine can be found here such as the Torii, an entrance marker of the shrine which usually comes in orange or black. Beside the shrine's offering hall, one can find an Ema where visitors can write their wishes on wooden plates. Along the trail towards the offering hall, there is a large collection of sake barrels which are offered by breweries all over the country to the deities in the shrine. Before entering the complex, you can try the ritual of cleansing both hands and mouth. The Shrine is conveniently located right outside Harajuku Station (JR Yamanote Line), Meiji Shrine and beside Yoyogi Park. Entrance is FREE.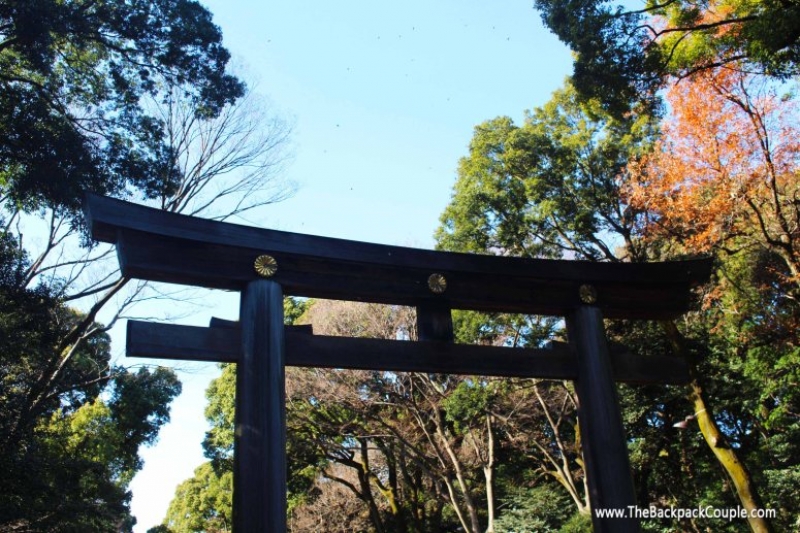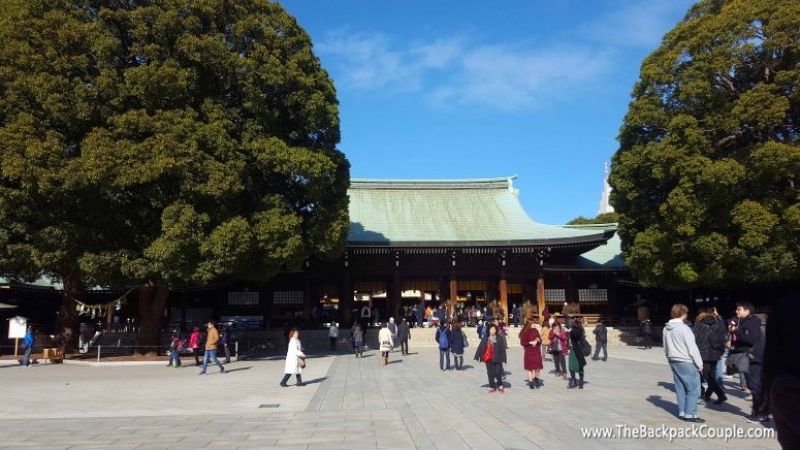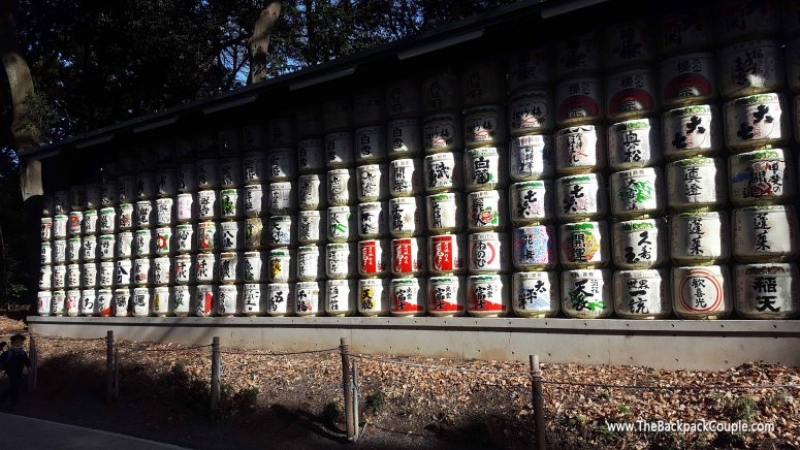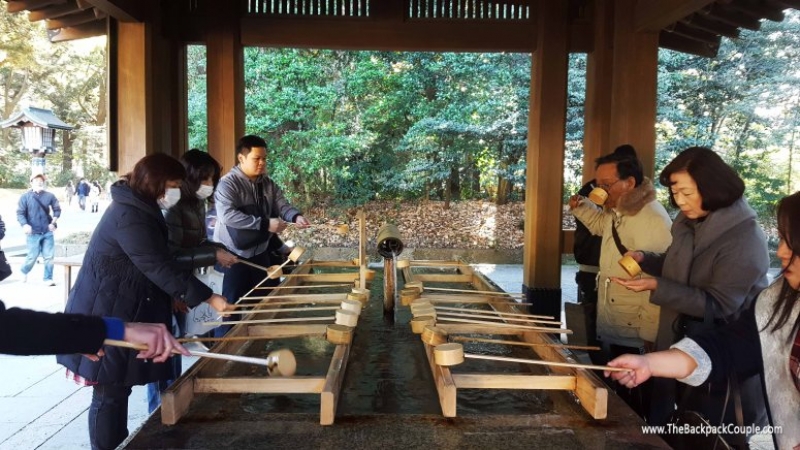 Mount Fuji (Fuji-san)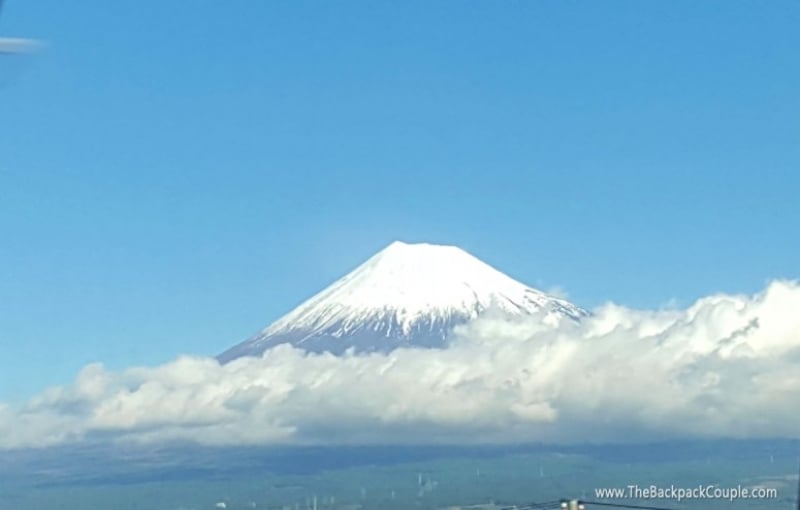 It is Japan's highest peak and one of the highest in the far east. This symbol of Japan is also the country's prime tourist attraction. From downtown Tokyo, it is possible to see the summit of Mt. Fuji from the Tokyo Skytree on a clear day. Climbers also go up Mt. Fuji during summer. In other seasons, it offers a picturesque landscape, particularly its iconic snow-capped peak. There are commuter buses going to the surrounding attractions of the mountain park.
The Shinkansen (Bullet Train)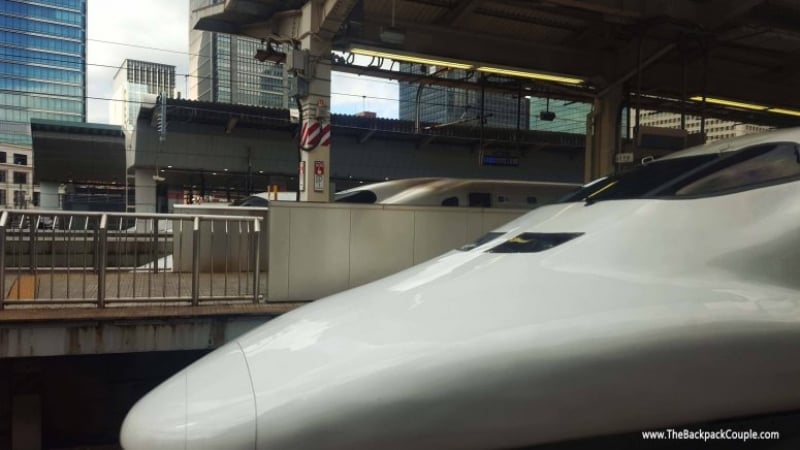 The Shinkansen is Japan's premier train system that operates and connects the country's three major islands. Operated by the Japan Railways or JR, it is best known for its speed of up to 300 kph and is recognized for its on-time schedules (we are living witnesses to this). It is a must to experience riding it at least once in your life. The Shinkansen is also a wise travel option if you want to cover as many destinations around Japan in a limited time.
Also read: One-Week Japan Itineraries that Fully Maximise the Japan Rail Pass
Despite its relatively expensive fare, many Japanese and tourists still prefer taking the bullet train for its convenience and for the wonderful scenery along its routes. JR also offers the JR Pass, a time-bound pass that offers free rides in almost all Shinkansen and JR trains, as well as select city bus lines around Japan. It can be bought online or even locally through Japan Visa accredited agencies in Manila.
Tokyo Tower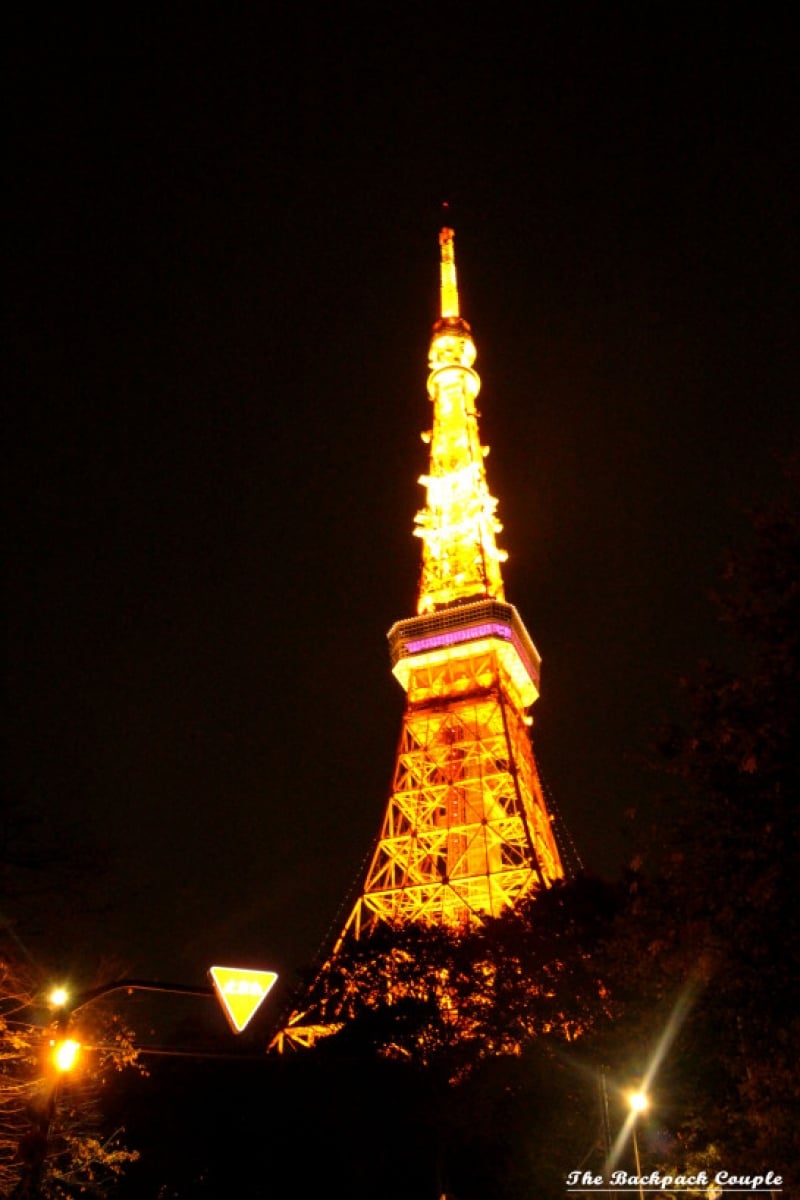 Another iconic Japanese landmark, the Tokyo Tower stands a bit shorter than the Tokyo Skytree at 333 metres. It also functions both as a broadcast tower and an observatory. There are two observation decks — the Main Observatory (150 metres) and the Special Observatory (250 metres) — which offer amazing views of the city. Tickets cost ¥900 for adults, ¥500 for children above the age of four, and ¥400 for kids below age four. There are restaurants, souvenir shops, and a themed One Piece shop for fans of Luffy and the Straw Hat Pirates at the base of the tower. The Tokyo Tower is accessible by bus or by JR Line (Hamamatsucho Line).
Other Popular Attractions: Tokyo Disneyland, Akihabara Shopping District, Imperial Palace East Gardens, Shinjuku area, Tsukiji Fish Market etc.
Entry Visa
Since 2007, the application, processing and releasing of a Japanese VISA is undertaken through accredited agencies duly recognized by the Japanese government. In our case, we applied for our Japanese Visa at the ReliTours SM Megamall Branch. We learned that they offer the lowest service fee for a tourist visa among other agencies. They also have branches in SM Megamall, SM Mall of Asia, SM South Mall, Lucky Chinatown Mall and Dusit Thani Hotel. Their mall-based branches are open the whole week. Normally, Visa processing takes three to four days. The complete requirements and process can be found here.
It is also critical that you can prove that you are able to finance your visit or tour in Japan, so it is a must that your available money can cover all your expenses (accommodation, food, fares, entrance fees, etc.) in the duration of your stay. The agency will inform the applicant if the Passport is available for pickup. You will only know the result upon pickup. At any time, reason/s for denial of Visa is not divulged by the Embassy. Hence, it is IMPORTANT to complete the requirements and strictly follow the process. Check our comprehensive Visa guide here.
Getting there
The usual port of entry to Tokyo is via Narita Airport or Haneda Airport. Travel time from Manila is around four hours. Alternatively, you can take flights via Nagoya or Osaka. If coming from Osaka (Kansai Airport), you can ride a train via Shinkansen/JR Line or a bus bound for Tokyo. If you're entering through Nagoya (Chubu-Centrair Airport), you can take Shinkansen (Bullet Train) for two hours or the bus for six hours (Willer Express) to Tokyo. Port of Entries: Tokyo (Narita/Haneda), Osaka (Kansai) and Nagoya (Chubu).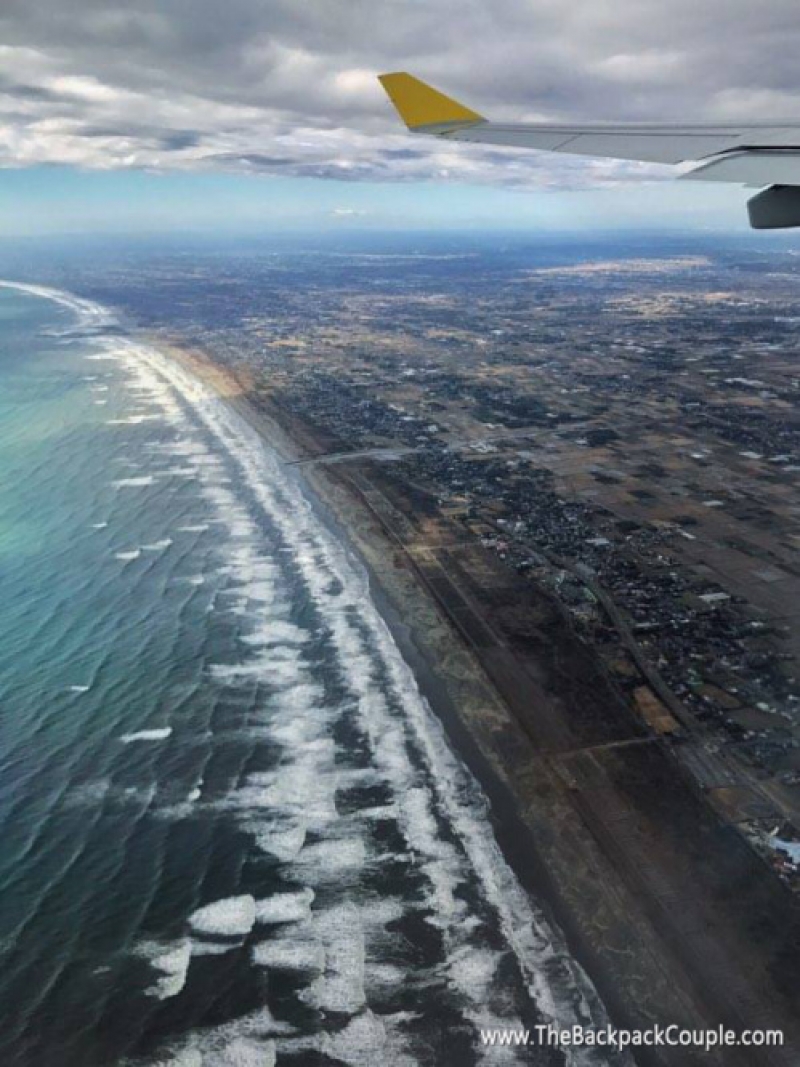 From Manila, various airlines operate these routes, including full-service carriers such as Philippine Airlines, ANA and Japan Airlines. However, in recent years, budget carriers have also mounted regular flights to/from these destinations. So far, we have experienced Cebu Pacific and Jetstar Airways from Manila and bound for Osaka, Tokyo (Narita) and Nagoya. Vanilla Air, ANA's budget carrier, also mounts flights coming from Cebu to Tokyo. From our research and experience, we found out that Jetstar actually offers lower year-round rates to Japan. Cebu Pacific rates are relatively affordable and get lower during seat sales. These are the destinations of the said budget carriers: Jetstar: Manila-Tokyo, Nagoya & Osaka; Cebu Pacific: Manila-Tokyo, Nagoya & Osaka, Cebu-Tokyo, Cebu-Osaka; Vanilla Air: Cebu-Tokyo.
Where to stay
Compared to other cities in Japan and even other capital cities in Asia, accommodation is quite pricey in Tokyo. However, you can always look for budget accommodations via online booking sites like Agoda. These types of affordable accommodations range from a dorm or backpacking-type inns or apartments which are shared with other tourists/guests. If this arrangement is not comfortable for you, you can always look for or select private rooms at a higher rate. Another good option is Airbnb, which offers probably the lowest rates within and around Tokyo. Our last query indicated rates below ₱2,000 per person per day in a shared room/dorm type (Shinjuku area).
Getting around Tokyo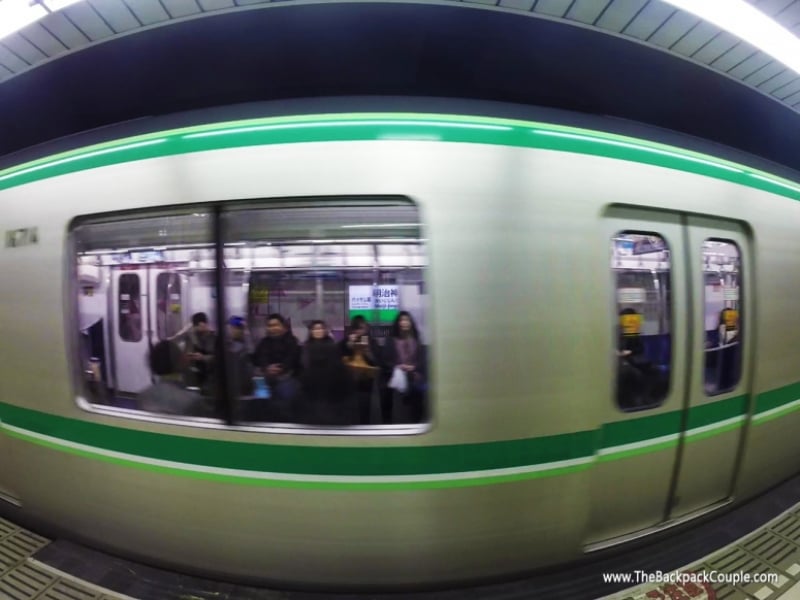 Taxi fares in Tokyo are quite expensive. The most efficient mode of transport is through Tokyo's Subway System.
Train/Subway
Given its population and the fast-paced lifestyle of the Tokyo metropolis, its transport system is probably one of the most efficient yet complicated at the same time. For first time visitors like us, we were anxious that it might complicate our itinerary and plans. However, we learned that it's not as hard as we thought, save for the deluge of people converging at Tokyo Station especially during rush hour. Therefore, it's best to plan your itinerary so you can research ahead about the route/directions to your destination.
Train maps are available all over the web. Just familiarize yourself with the routes beforehand. In our case, we just approached the information counters for directions/guides. There is English speaking staff who can assist you. Subways Line also offer DAY PASSES for tourists. This can be a very convenient and cheaper option than buying individual tickets.
Sample itinerary & budget
Below is a matrix similar to our itinerary with a mix of actual and indicative budget items. For the airfare, please note that our port of entry was through Tokyo's Narita Airport. We based our ALL-IN fare computation of ₱12,000/pax from the lowest rate (₱4,000/way) to include Add-Ons (Baggage, Meals), which you can skip by the way.
If you decide to arrive via Nagoya, you will have to shell out additional ₱400 (Non-reserved Seat) for the Meitetsu Line (Nagoya Airport-Nagoya Station, 30mins) and ₱4,500 for the Shinkansen Tokaido Line (Nagoya-Tokyo, two hours).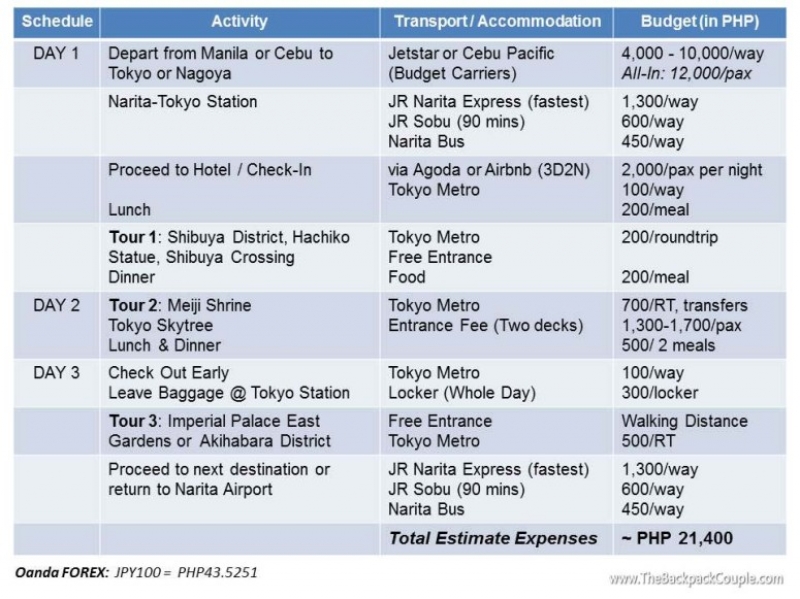 Also read: A Sample 4-Day Tokyo Itinerary for First-Timers
Travel Notes
Always be polite to locals. The Japanese are perhaps the most polite people.
Learn basic conversational Nihongo. It is very helpful especially in asking for directions.
Food in restaurants can be really pricey. An option is to refrain from eating in restaurants especially in commercial areas when you can have fast food meals worth ¥1000 for two people already. For the penny-pinchers, there are convenience stores all around. Chicken karaage and onigiri in Lawson, Family Mart, and 7Eleven are common and affordable.
For affordable and convenient deals, check out online travel operators.
Visit these websites for comprehensive guides about Tokyo and Japan: Japan Tourism, Tokyo Travel Guide and Japan Guide.