Contributed by Deetoxify
Most blogs these days talk about how to spend less when visiting a certain city or country. I'm joining the bandwagon to show you how I spent ₱15,000 ($300) for five days and five nights in Beijing, China.
In every trip, I always take note of the things I buy or how much money I spend. I saved up for this trip and ended up spending less. The exchange rate of ¥1 then was around ₱6.75. As of this writing, the exchange rate of Chinese Yuan Renminbi to Philippine Peso is ¥1 = ₱7.20.
This is just a glimpse of the itinerary I made for a group of five. The original itinerary covered more tourist spots but eventually, we chose to drop some off because we wanted to stay longer in some places and because we wanted to 'savour' the moment.
Note: I am not going to discuss elaborately on how to go to the tourist spots but in case you want to know more about it, just let us know. For now, I'll just show you how it is possible to spend less without sacrificing the quality of your experience.
Also read: 5 Significant Lessons I Learned During My Beijing Trip
Day 1
12pm: After we arrived in Beijing Capital International Airport, we bought an airport express ticket to reach Dongzhimen station where we can transfer to and alight another train going to our hotel. Before we transferred to another train, we bought the Beijing Yikatong which is similar to Hong Kong's Octopus card or Australia's Opal card. It's a prepaid card that you can use for train and bus rides.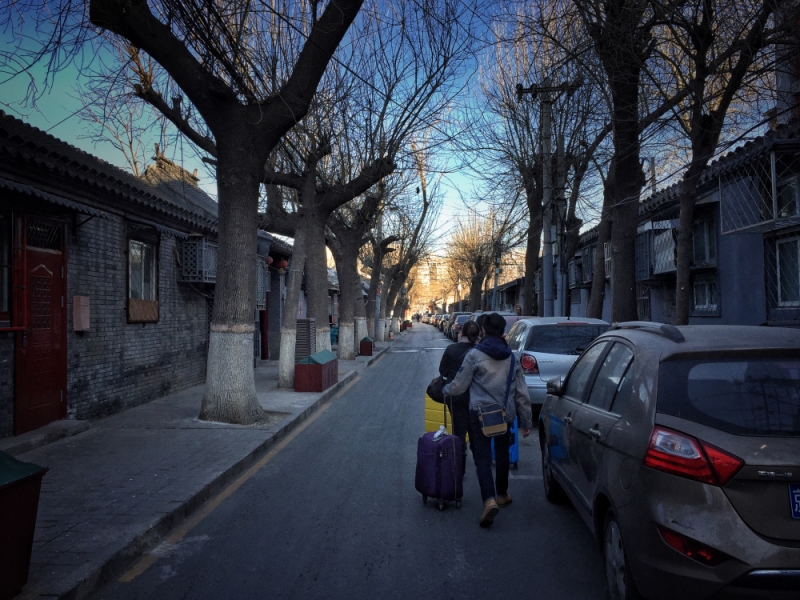 1.30pm: We settled in our hotel and then started to explore our neighbourhood – the Hutong area. We were hungry and we wanted something quick to get so we grabbed something to eat at Subway.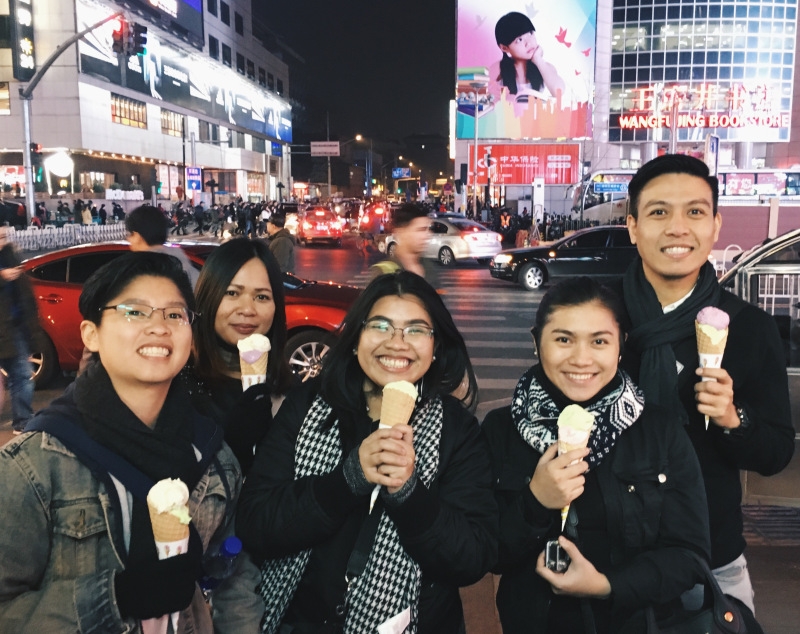 5pm: After walking a bit around the Hutong area, we decided to go to Wangfujing shopping street to try out Beijing's authentic and exotic street food and also because Din Tai Fung is just around the area. We had dim sum for dinner and bought some stuff from the shopping strip. Then, we went back to the hotel to prepare for the following day's activity.
Highlights
Hutongs
Wangfujing Shopping Street
Din Tai Fung
ABC Wangfujing
Expenses
Yikatong + Load = ¥300
Airport Express Ticket = ¥25
Subway Food = ¥28
Din Tai Fung = ¥49
Godiva = ¥50
Scorpion (street food) = ¥25
Water = ¥5
Shopping = ¥130
Total: ¥612 = ₱4,131
Day 2
8am: This day was the day I was really looking forward to! One place or activity on my bucket list was ticked off when we visited THE Great Wall of China. It was truly a majestic view, even from afar. We chose the Badaling part of the wall because our visit was not on a peak season. True enough, there were less people. We had our lunch before going up the wall. There are lots of shops and restaurants before you go so you don't have to worry if you feel hungry.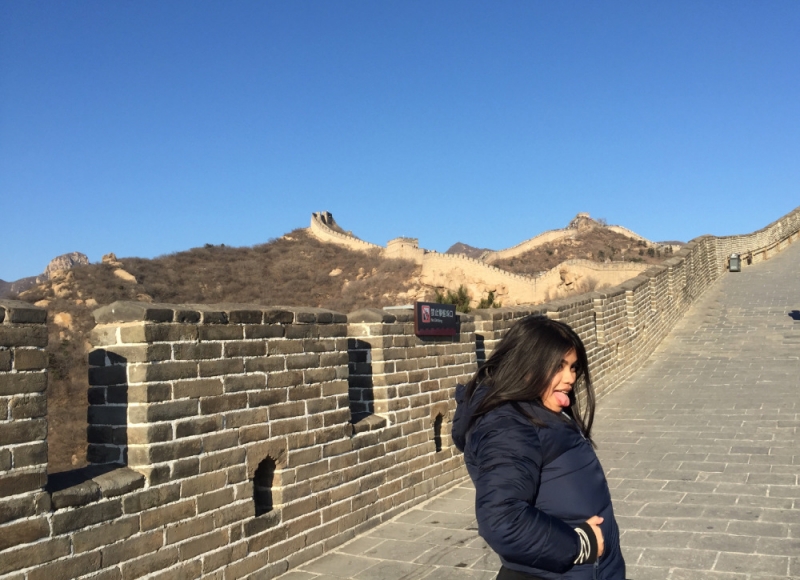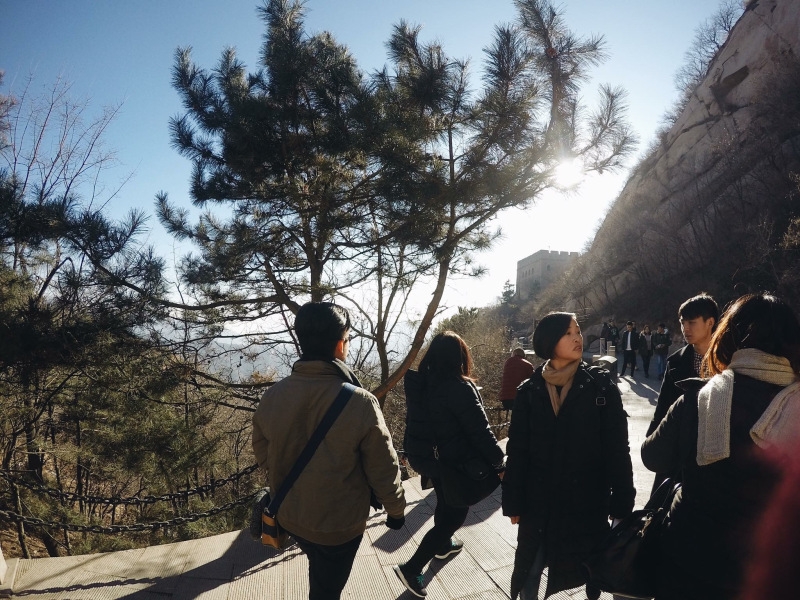 4pm: We finished around four in the afternoon. We took the train from Badaling District to Huangtudian Railway Station and walked towards Houying Station from Huangtudian. From Huoying, we alighted at the Beijing Olympic Village stop. The travel going back to the city centre took almost two hours.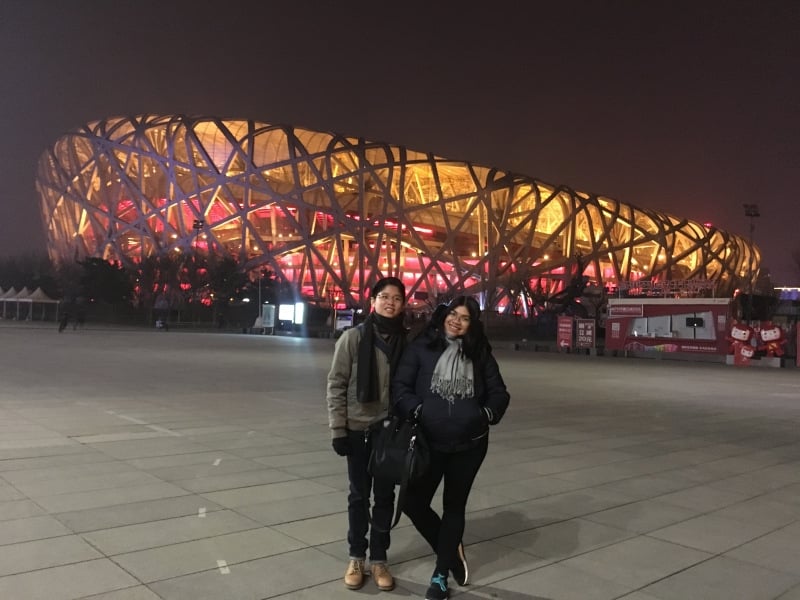 7pm: No entrance fee is collected unless you go inside the stadium. There was no game or activity during our visit so we chose not to go in. Instead, we just explored the Olympic Park then went to Jing Din Xuan for dinner.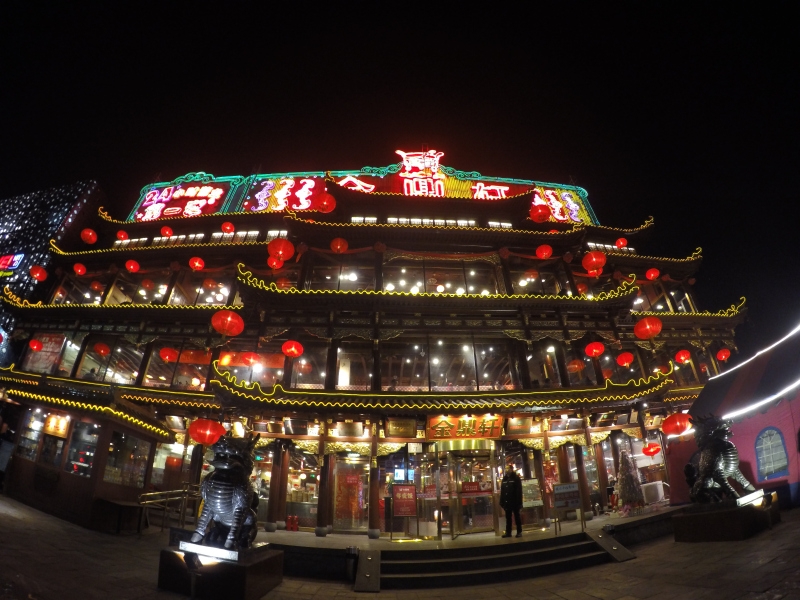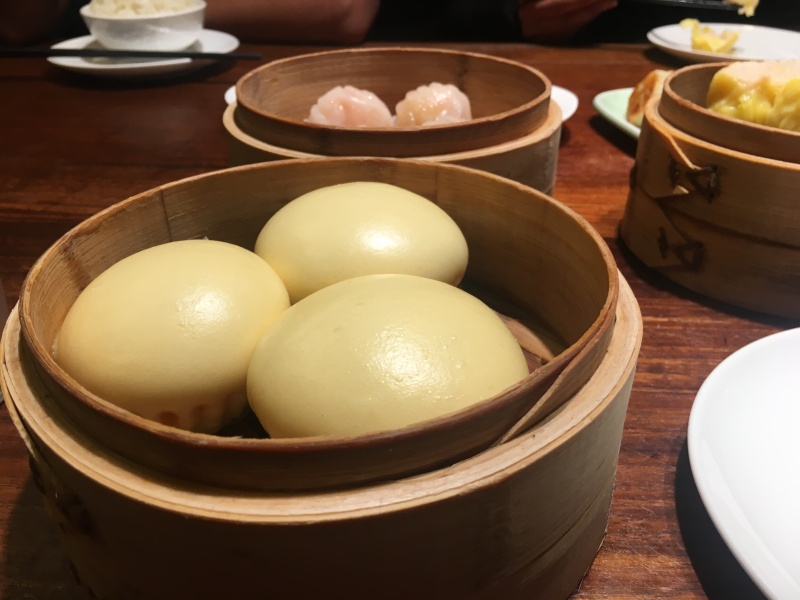 Note: Some restaurants have their queueing in Mandarin. It would be best to know or know someone who understands basic Mandarin numbers.
Highlights
Great Wall of China – Badaling
Beijing Olympic Village
Bird's Nest
Jing Din Xuan Restaurant
Expenses
Lunch at Badaling District = ¥38
Cable Car = ¥140
Badaling Railway = ¥6
Popcorn = ¥10
Jing Din Xuan = ¥48
Personal Necessities = ¥40
Total: ¥282 = ₱1,903.50
Day 3
8am: Our agenda included Beijing Zoo and Summer Palace. We went to Beijing Zoo in the morning so we'd have plenty of time to roam around. What I learned from this trip is that the places in China are so vast that it would be hard for you to go around in one day without feeling dead tired or drained. The cold weather will make you feel better but you'll surely shed some weight from all the walking.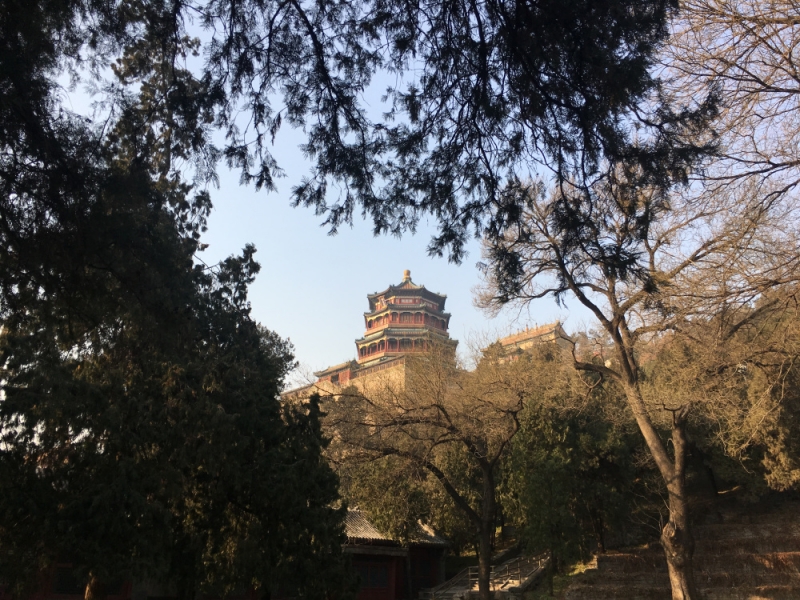 12pm: We transferred to Summer Palace and finished roaming around the area in the afternoon. It was called palace for a very obvious reason.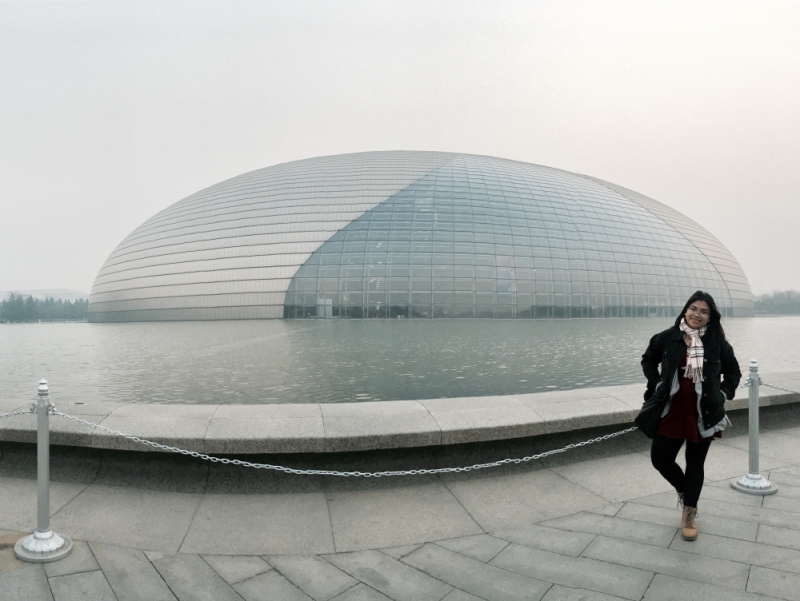 5pm: We were hoping to catch the National Centre for the Performing Arts before it closed for the day. However, we weren't able to go inside because we arrived a little after 5pm. We just took photos outside and decided to go back the following day.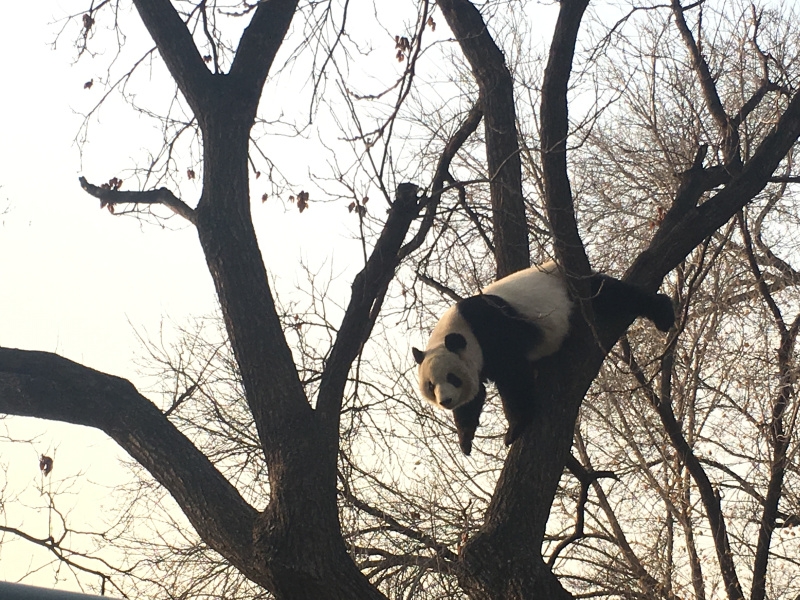 8pm: Afterwards, we went home and rested a bit before going out to check The Place in Xiushui Street and Sanlitun Village.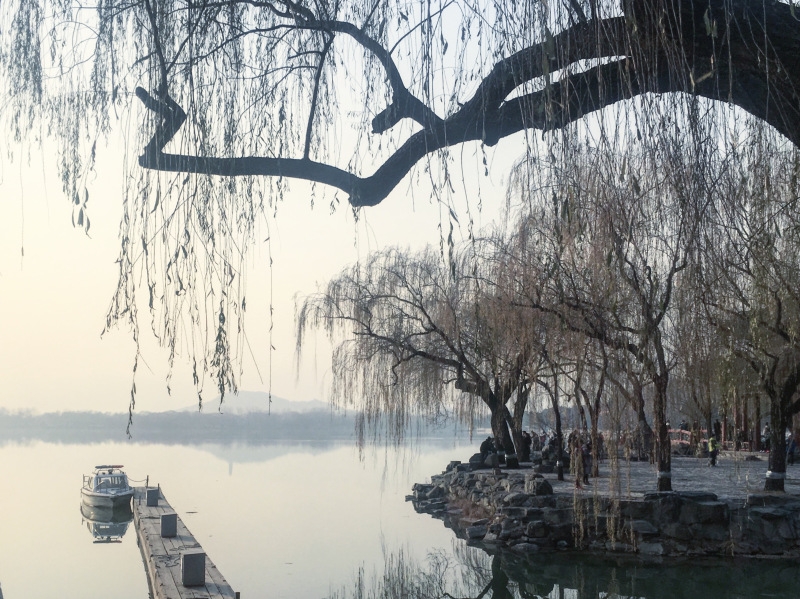 Highlights
Beijing Zoo
Summer Palace
National Centre of the Performing Arts
Hutong Restaurants
The Place – Xiushui Street
Sanlitun Village
Expenses
Beijing Zoo Fee = ¥14
Summer Palace Fee = ¥50
Meals @ Zoo = ¥39
Starbucks Mugs = ¥180
Meals @ Palace = ¥21
Dengshikou Pancake = ¥7
Hutong Restaurant = ¥40
Total: ¥351 = ₱2,369.25
Day 4
9am: If you grew up watching Jackie Chan, Jet Li and/or other Chinese actors, you would be excited to see the iconic Tiananmen Square and Forbidden City. Just like what I said, China's tourist spots are REALLY vast. You better have a map so you would not waste your energy figuring out where the EXIT gate is!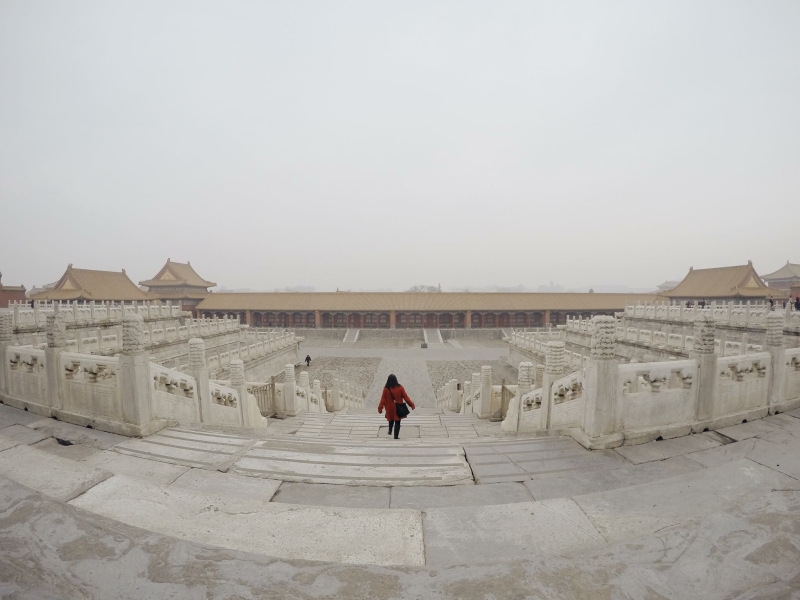 1pm: Tiananmen Square, Mao's Mausoleum and the Forbidden City are right next to each other while the NCPA is just across them. This time, we were right on time! We were able to go inside NCPA. The interior is exquisite!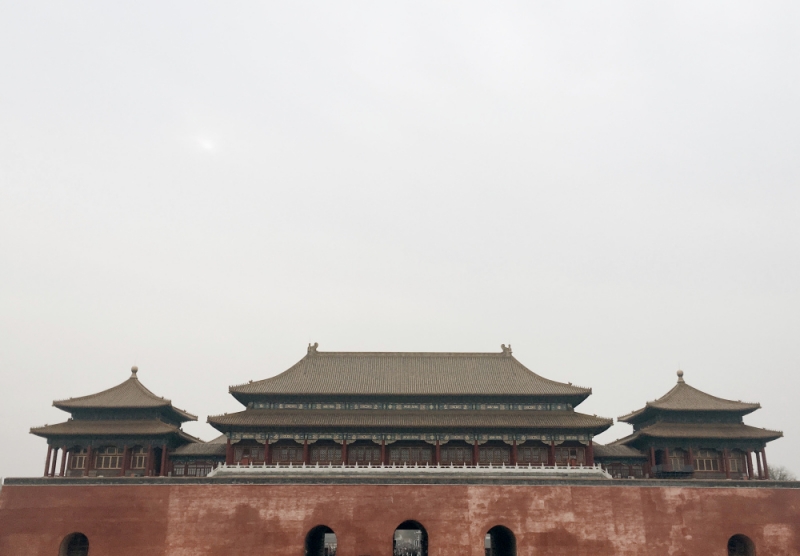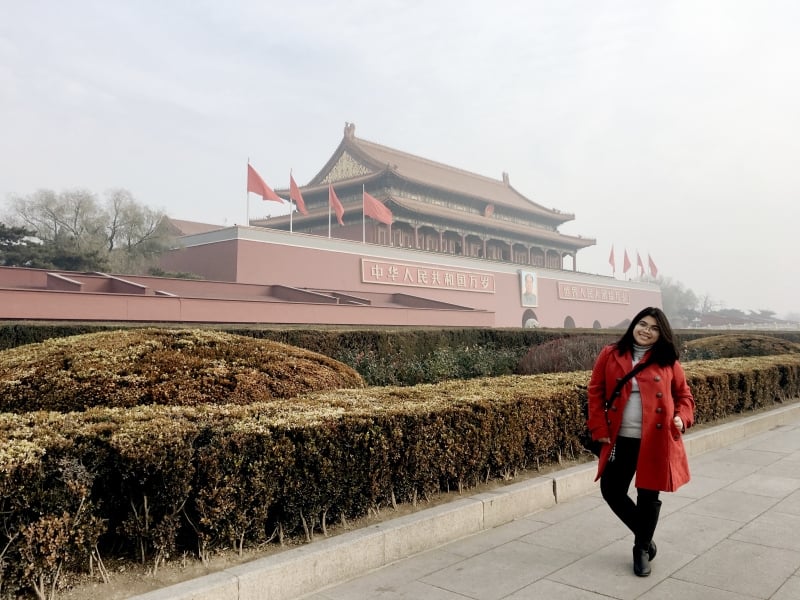 3pm: After NCPA, we went to Qianmen Street. It's a strip full of shops and authentic Chinese food and snacks, including the famous Peking Duck. After having dinner at Quanjude, we went back to the hotel to drop some of our stuff then proceeded to Xidan to check out their malls.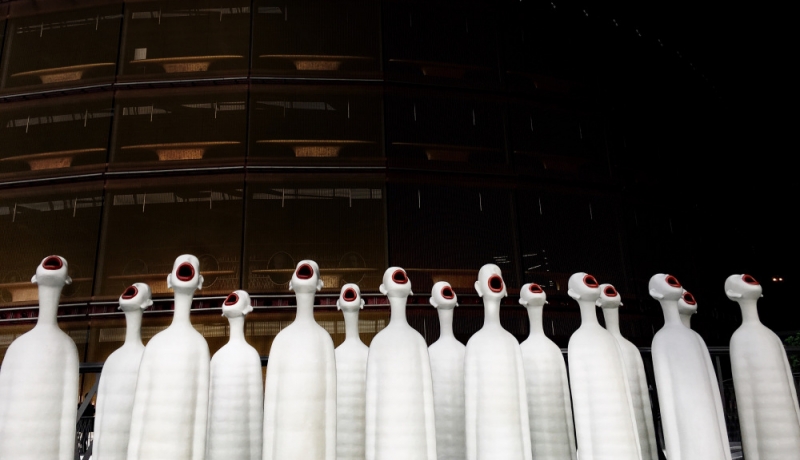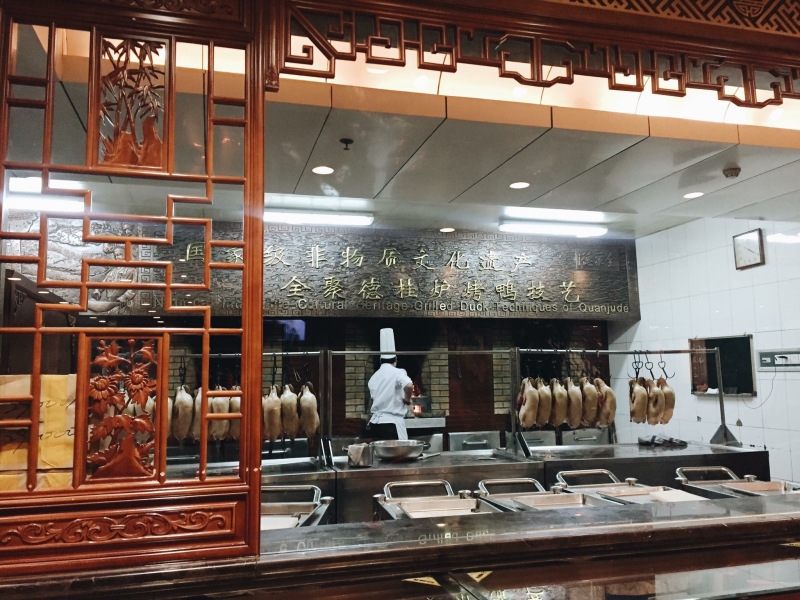 Note: You have to queue at Quanjude. Be at their doors earlier so you won't have to wait long before getting seated.
Highlights
Tiananmen Square
Mausoleum of Mao Zedong
Forbidden City
National Centre of the Performing Arts
Qianmen Street
Quanjude Peking Roast Duck
Xidan
Expenses
Brunch = ¥29
Chips = ¥20
Qianmen street food = ¥12
Toy = ¥10
Quanjude Peking Roast Duck = ¥50
Total: ¥121 = ₱816.75
Day 5
10am: We transferred to another hotel during our last full day in Beijing. All thanks to Philippine Airlines for moving our flight and shouldering our accommodation. Hooray! This also means that our trip was extended for a day.
We initially planned to ski even before our trip got extended. It's just that we had way more time to do what we wanted to do.
12pm: After we settled in our new hotel, we asked for a shuttle service to the airport so we can ride the railway to our next stop – Nanshan Ski Village in Miyun Qu District. We spent the rest of the day skiing and then went back to our hotel in the evening.
Highlight
Nanshan Ski Resort
Expenses
Brunch = FREE (courtesy of Philippine Airlines)
Taxi from MTR Station to Nanshan = ¥26
Nanshan Ski Fees and Rentals = ¥550
Coach Service Fee = ¥110
Shuttle Service to city = ¥25
Dinner = ¥21
Total: ¥732 = ₱4,941
Day 6
It's our last day in Beijing! We returned our Yikatong at the train station and got our money back. We were then off to the airport to wait for our flight back to the Philippines.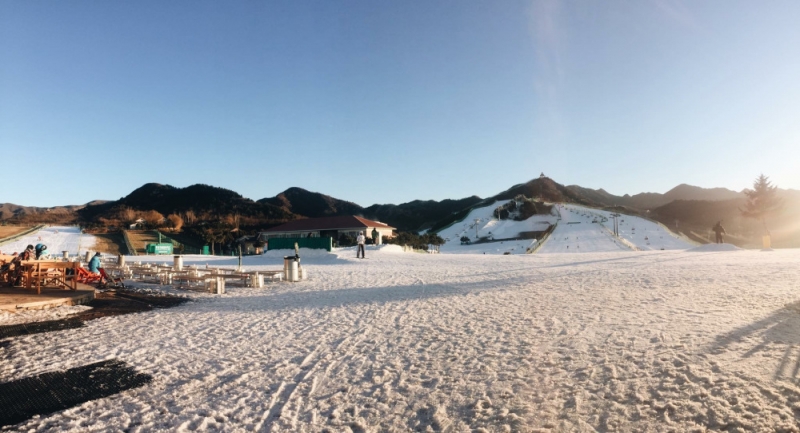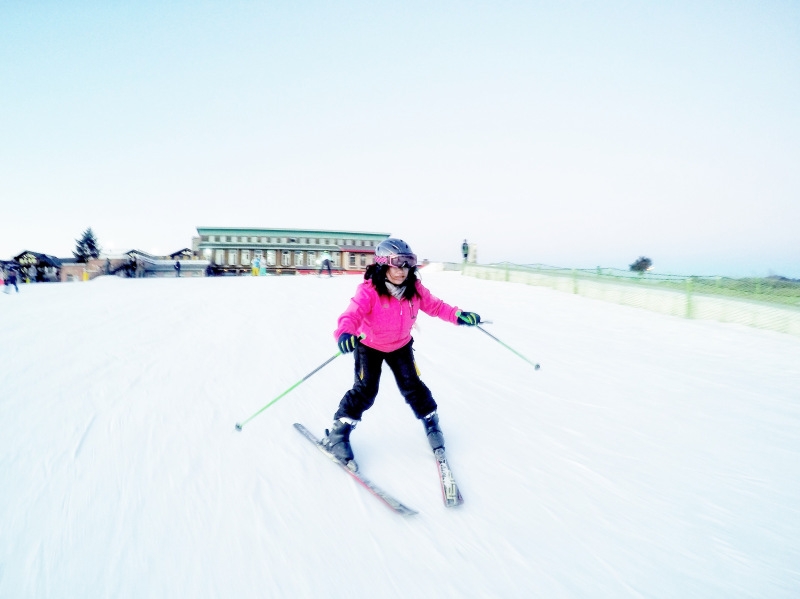 Expenses
Railway fare = ¥10
Total: ¥10 = ₱67.50
Summary of expenses
Total daily expenses in Beijing: ¥2,108 = ₱14,229
Pre-trip:
Accommodation via Agoda = ₱3,047
Philippine Travel Tax = ₱1,620
Airfare (PAL Anniversary Sale) = ₱8,000
Note: You can always book these months before. You'll still have plenty of time to save.
Also read: How Philippine Passport Holders Can Enter China Without Visa
I hope this will help you plan your trip to Beijing! Feel free to leave comments or e-mail me if you want to know more about this experience.