Contributed by The Travel Guy Shops
Basic Facts
Only a handful of nationals can enter China without a visa, such as those from Japan and Singapore.
Philippine passport holders can only travel to over 60 countries without a visa, and China is not one of them.
Some nationals, although typically need a visa to enter China, can enter without one if they are only transiting (strictly travelling to a third country through China) for up to 72 hours in major airports and 144 hours for Shanghai.
Also read: 10 Countries Filipinos Probably Didn't Know They Can Travel To Without Visa
When I was at Beijing Capital Airport, I found out that Philippine passport holders can enter China without a visa if transiting to a third country, typically within 24 hours (based on your flight schedule). I have the passport stamps to prove it! See below: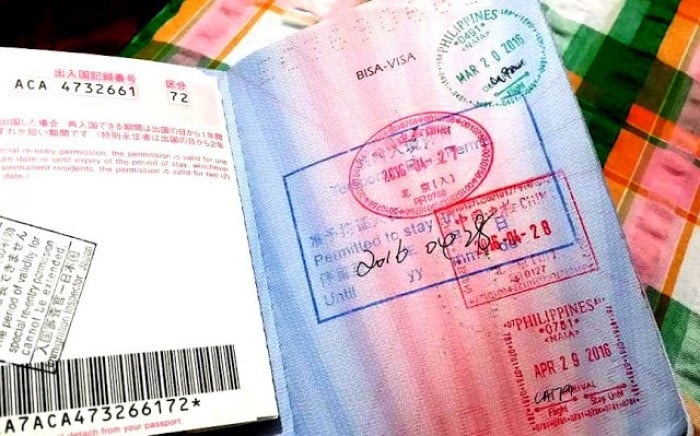 Landed on April 27, 2016 and permitted to stay until the next day, based on my flight schedule. 🙂
Also read: 20 Fun Facts You Probably Didn't Know About China
It shouldn't be too difficult to understand why this is allowed. After all, if you're boarding a full service airline, like I did with Air China (a Star Alliance member airline), and have a connection time of over 6 hours or so, you have to leave the airport since you are entitled to FREE hotel accommodations and transfers! Simply call the airline after booking your flight in order to place a reservation.
How to enter China without a visa
After landing at your airport in China, proceed to immigration, but you do not have to fall in line at the lane for "foreigners or visitors" Instead, you can proceed to the special designated lane for "APEC card holders/pregnant/senior citizens/etc."
Simply show them your 1) passport, 2) onward boarding pass, and 3) arrival card (given by the airline on board) where you write down details of your onward flight found on your boarding pass. The officer scans everything, stamps your passport and writes down the date you're permitted to stay, and then you're FREE to explore (or rest in your free hotel, hopefully if you get one)! 🙂
Did you find this post useful? Feel free to share with your friends!
Also read: 10 Countries with Easy Visa Access for Filipinos