It's finally the start of the "Ber" months, but before we submerge ourselves into our country's famous long-term "Christmas Season", we have Philippine festivals to rave about too. Although most local travellers tend to prioritise island-hopping instead of festivals on their bucket list, let's not forget that our colourful and historical festivals make for memorable and educational experiences as well. Unfortunately, they've become undervalued in this day and age, so we thought we'd give you a review of what festivals to look out for per month. I won't keep you waiting. Here's a rundown of Philippine Festivals in September you've got to attend!
1. Hin-ay Festival, Sorsogon (28-29 Sept.)
A trip to Bicolandia this September holds much promise. Not only will Bicol have three important festivals, but you can also experience a multitude of celebrations during their Hin-ay Festival in Sorsogon. Enjoy activities such as attending cultural shows, going to an agro-trade fair, watching a beauty pageant, and binging at a food festival. All these merry-making events commemorate the feast day of St. Michael the Archangel, patron saint of Sorsogon. The festival also brings us back to Sorsogon's deep history depicted in cultural performances that tell the story about the old struggles of Irosin natives!
Also read: Bicol Adventure: 3 Days In Albay & Sorsogon For Less Than ₱4K Each
2. Bicol Food Festival, Naga City (1-30 Sept.)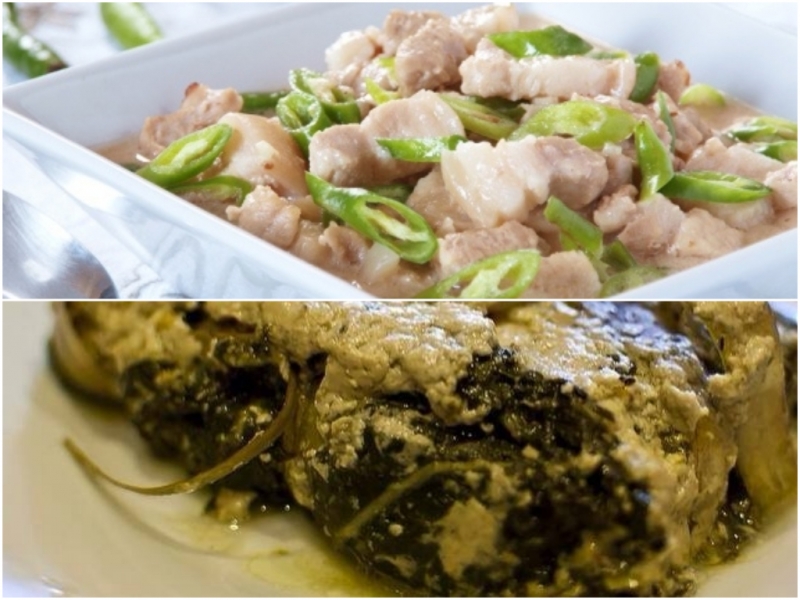 Do you have an affinity for Bicol cuisine? If not, you'll surely develop a taste for it when you participate in the Bicol Food Festival in Naga City the whole month long! Bicol dishes that are already popular all over the Philippines include Laing, Bicol Express, and Tinutungang Manok. But being a spicy food lover myself, I crave Bicol Express the most! It's traditionally cooked with pork cubes, coconut milk and chilli peppers to achieve a rich and spicy quality that permeates throughout the creamy dish. Laing and Tinutungan are also cooked with creamy coconut milk, but these are just a few of Bicol's specialities. Don't be afraid to take part in the local festivities by tasting other recipes such as Inolokan, Pecadillo, and Cocido!
3. Peñafrancia Festival, Naga City (3rd Sunday of Sept.)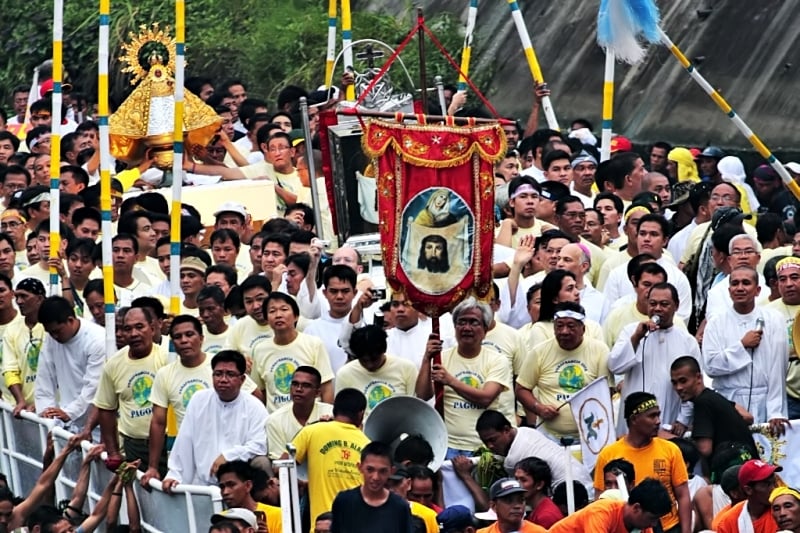 To delve even deeper into Bicol's culture, the Peñafrancia Festival should be your top go-to. This festival attracts approximately two million Bicol locals from all over the region and has become Naga City's most prominent celebration. What else could you expect when Our Lady of Peñafrancia is perpetually revered as Bicol's patron saint? Devotees come to the "Pilgrim City" every year believing that Our Lady of Peñafrancia will quickly grant their prayers. 
That said, you'll find that the festival's core element is the religious pilgrimages for the Lady of Peñafrancia, such as the Peñafrancia Traslacion Procession, which starts from the Peñafrancia Shrine to Naga Cathedral, and the Fluvial Procession at Naga River. If you're looking for more secular activities to participate in, worry not. The festival also holds events such as beauty contests, dog shows, concerts, a military parade, dance events, and many more happenings that will surely give you a front seat in seeing Bicol's rich culture. 
4. Sarakiki Festival, Calbayog City (1-8, Sept.)
Love to dance? Then the Sarakiki Festival in Calbayog City, Samar may tickle your fancy. Sarakiki denotes from a Waray word which describes the frenzied movements of a rooster when courting a hen or challenging another rooster. Based on this meaning, you might have already guessed how the cultural performers dance and dress in the festival. Don't take it the wrong way, this dance festival is a throwback to Samar's pre-colonial beliefs — way back when the natives worshipped nature spirits or deities. 
Before the Spanish introduced Christianity, Calbayognons believed that deities held the power to either cause harm or good fortune. The chicken was their traditional ritual sacrifice to appease these nature spirits they so feared. Therefore, the Sarakiki Festival you'll see today consists of vibrant costumes and rhythmic dances to pay tribute to Calbayog's ancient rituals and remember their pre-colonial gods. Likewise, the festival can include contemporary performances such as art and music competitions, parades, comedy shows, and even firework displays to give locals and tourists a fiesta to remember. 
5. T'boli Tribal Festival, South Cotabato (3rd week of Sept.)
If you want to see a true merging of religion and ethnic culture, the T'boli Tribal Festival — AKA the Lem-Lunay Festival — is a blend of tribal and Catholic traditions. It originated as a celebration of the Sta. Cruz in Lake Sebu, gradually evolving into a festival which brought the six major South Cotabato tribes together, namely: the T'boli, Ubo, Manobo, Kalangan, Maguindanao, and the Tasaday tribe. 
Trivia: "Lemlunay" pertains to a good place that one goes to in the after-life. 
No longer was the festival simply a Catholic celebration, but a thanksgiving event where the major tribes were able to unite to celebrate a common heritage. Naturally, the last day of the festival includes a commemorative mass and interactive cultural activities such as ethnic sports, horse fights, tribal dances, and games!
6. Dalit Festival, Tangub City (25 Sept.)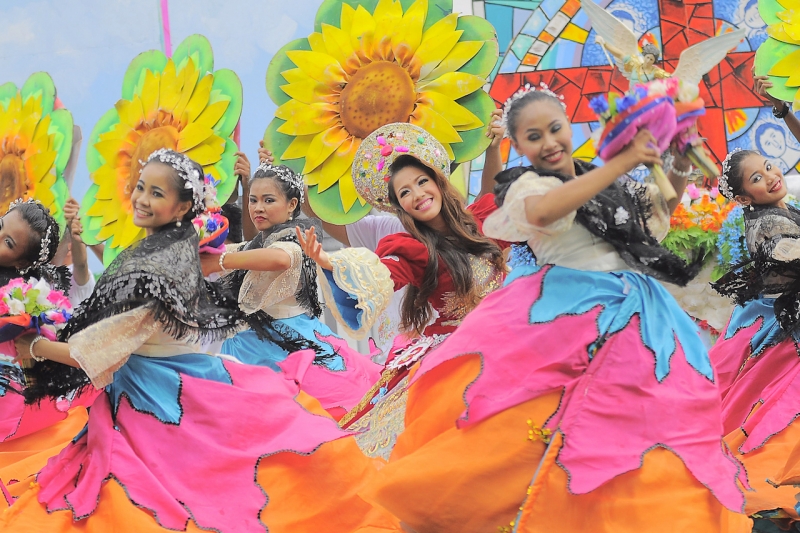 Dalit Festival is another one of the moving Philippine festivals which honour St. Michael the Archangel, and just like in Sorsogon, St. Michael's the patron saint of Tangub City. 
"Dalit" translates to "offering". The locals named this festival so because they see the festivities as an offering of thanksgiving to God for the abundance of harvest and harmony. If you're in Tangub City in time for the Dalit Festival, be sure to catch the cultural street presentation that tells the story of how locals of Tangub give thanks for the previous year's graces. 
I wouldn't want to miss the elaborate pageantry contests either! These contests are held between barangays as they search for their Dalit Festival Queen among a selection of hopeful dancers. With vibrant costumes, props, and set design, street dancers and parade performers are sure to entertain onlookers and make for a colourful experience for culture-thirsty tourists.
7. Banigan-Kawayan Festival at Basey, Samar (29 Sept.)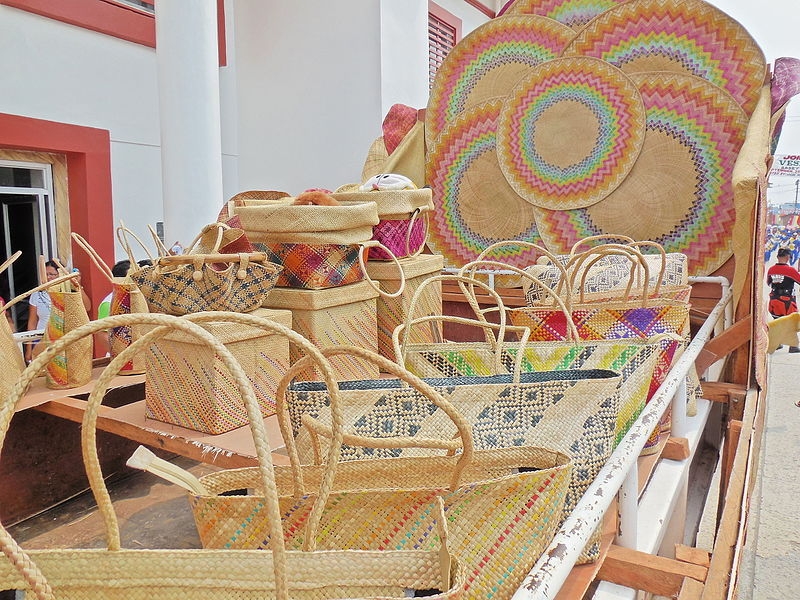 Now, this is a dance festival you can experience with an even greater twist. Banigan-Kawayan Festival is a yearly parade of pageantry that features the town's best native products — weaved mattresses. 
These ethnic products, which keep local businesses afloat, are the main highlights of the cultural performances that involve music, dance, and even stage acting. What was once a relatively obscure festival rose to popularity in 2000 when hundreds of people from the local community paraded a one-metre wide mat, now believed to be the world's longest one! 
Having said that, I would definitely purchase Basey's weaved products during my stay in Samar if I were you. Weaving, after all, is the provinces industrial speciality. Basey weavers create their mattresses and other items with bamboo and sedge grass, locally known as tikog. Their weaving technique has been passed down from generation to generation; anyone ought to consider it a privilege to acquire their woven products, especially during the Banigan-Kawayan Festival!
Also read: 10 Best Festivals In The Philippines
Are you travelling domestically this September? Hopefully, you can still place these Philippine festivals on your itinerary for an even greater enriching experience! It's always better to witness them in person, especially if you like taking travel photos to make the memory of each cultural immersion last. Don't forget to post your festival photos on Instagram and tag us with #tripzillaph to be featured!