Contributed by Janice in Wanderland
Bicol, found in the southern tip of the island of Luzon, is a region comprised of 6 provinces namely Albay, Sorsogon, Masbate, Camarines Sur, Camarines Norte and Catanduanes.
Bicol Region has a lot to offer. There's the Mayon Volcano, unspoiled beaches, lakes and old churches. Even the delicacies and the spicy dishes of Bicolanos are something to look forward to when visiting.
We only planned for Albay and Sorsogon as we only had a limited time and here's how we explored both provinces in just three days and two nights.
Also read: Luzon to Samar by Land: A Road Trip via Bicol Region
We took the trip by land; when we were checking for cheap flights we noticed that most are scheduled to depart at 1-2pm, which I think is not worth it since 1) we still had work on Friday and, 2) half of the day will be wasted if we fly by Saturday noon yet.
Our first choice was DLTB (Buendia) since we'll be coming from Makati and that's the nearest bus line. But,when we got there, the lazy boy seats were already fully booked, even the regular buses were not available anymore. We regret not booking in advance and that is probably a lesson learned. We transferred to Philtranco instead and got seats on a deluxe bus. (Yehey!!!)
Day 1
We departed 9pm in Manila and arrived in Legazpi City at 7am. It took us only 10 hours since the bus didn't have any stops. But (again), we didn't book a hotel yet which we still had to figure out when we arrived. A friend suggested Mayon Backpackers but it was too far from down town.
We rented a tricycle to help us find a hotel. We went to three other hotels, all of which were fully booked, before we find a place where we can stay.
Hotel Options:
Traveler's Inn – (052) 742 5155; costs range between ₱200-500 per head
Dreams Inn & Cafe – (052) 480 0885; costs range between ₱1,000-2,000 per room
All of the hotels mentioned can be found in the city centre and are accessible from most establishments.
We stayed at Tanchuling Hotel. The room is huge, clean and affordable. It is walking distance from the Ayala mall and from the main road. Very accessible!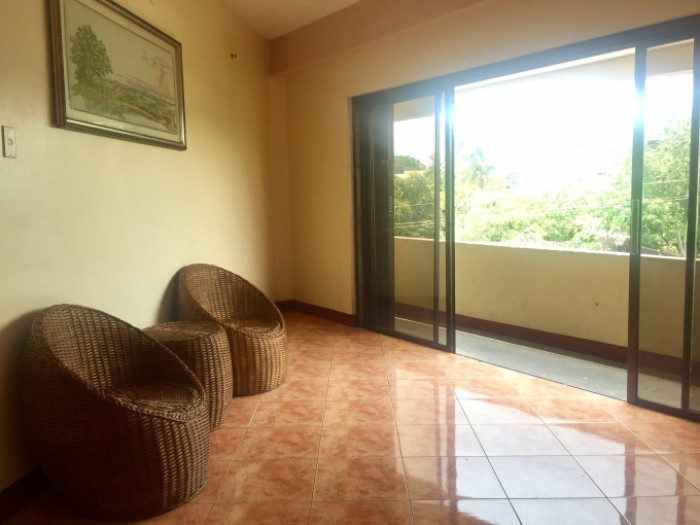 Contact number: (052) 480 6003
Our room cost ₱1,150 good for 4 people. We paid ₱287.50 each, which is not bad for a big room like this.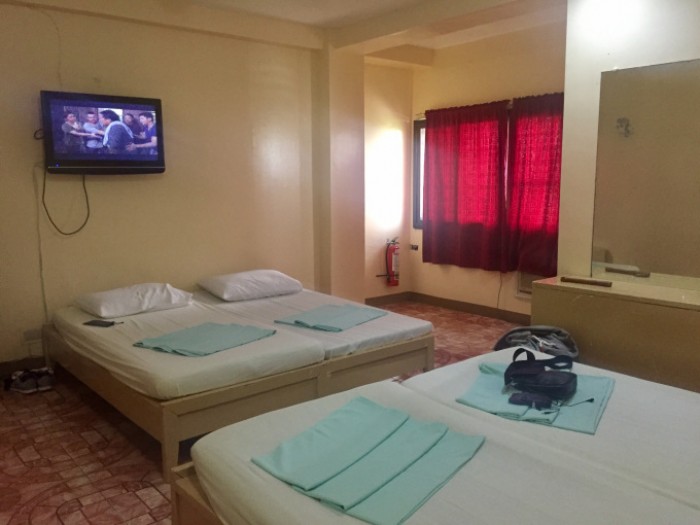 Room for 4, with A/C and TV
We took our lunch first before going around Albay. We decided to eat at 1st Colonial Grill to try the Bicolano dishes and their famous sili (chili) ice cream.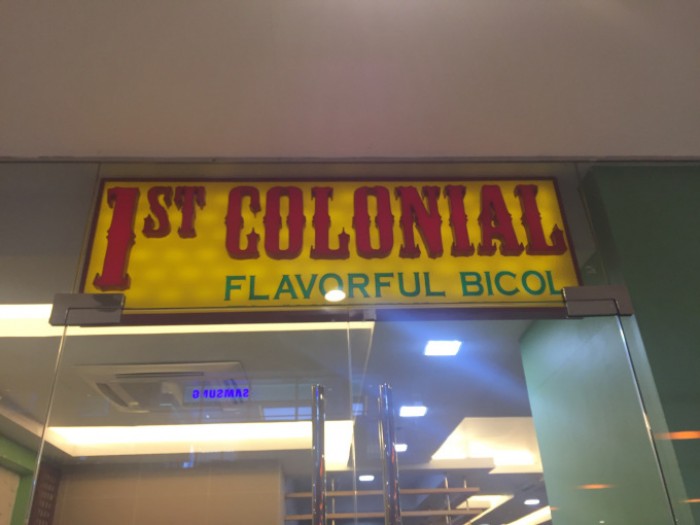 1st Colonial in Ayala Mall.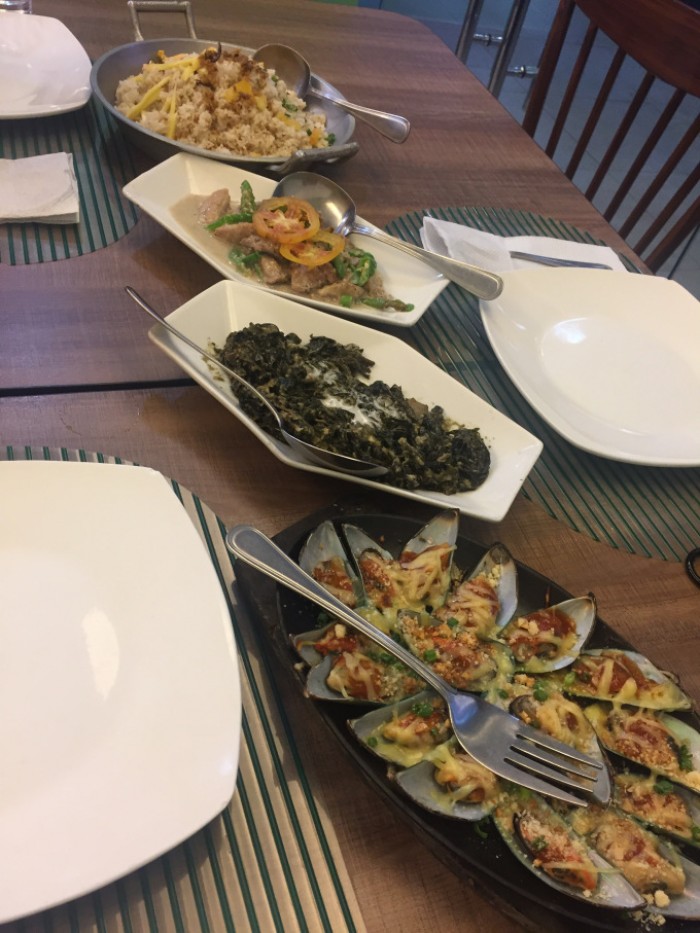 We had Bicol Express, Laing, baked mussels and tinapa rice. Yum!!!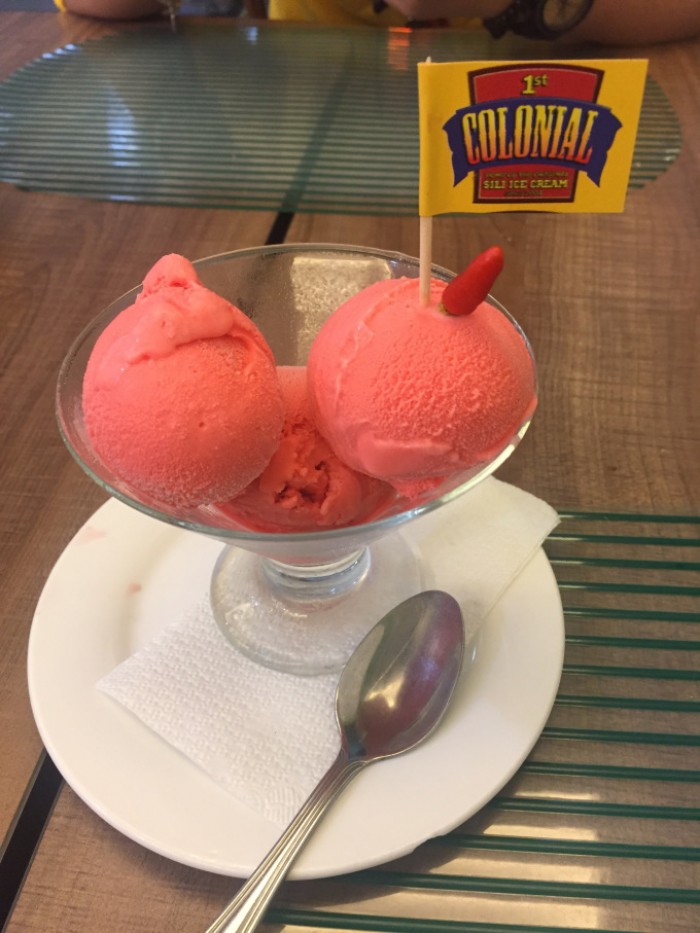 For dessert, we had sili ice cream level 1. I suggest to try the other flavors like tinutong ice cream and Pili ice cream. 🙂 
After having lunch, we immediately went to Cagsawa to try the ATV adventure. The ATV has trail difficulties, too.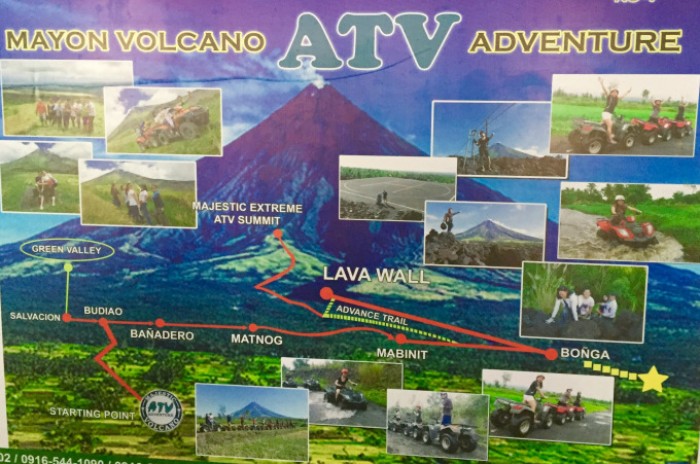 Level 1 – 1-hour ATV ride. Muddy and rocky trail but the easiest. Price is at ₱699.
Level 2 – About 2-3 hours ATV ride to the Lava trail. This is where you'll drive to the foot of Mayon. There's about 15-30 minutes trek to the helipad and the trail is until the lava wall. Price is  at ₱1,800.
Level 3 – This is the most difficult level where you'll get a closer look of the Mayon. This is until the extreme ATV summit. Few metres from crater. Price is at ₱3,000.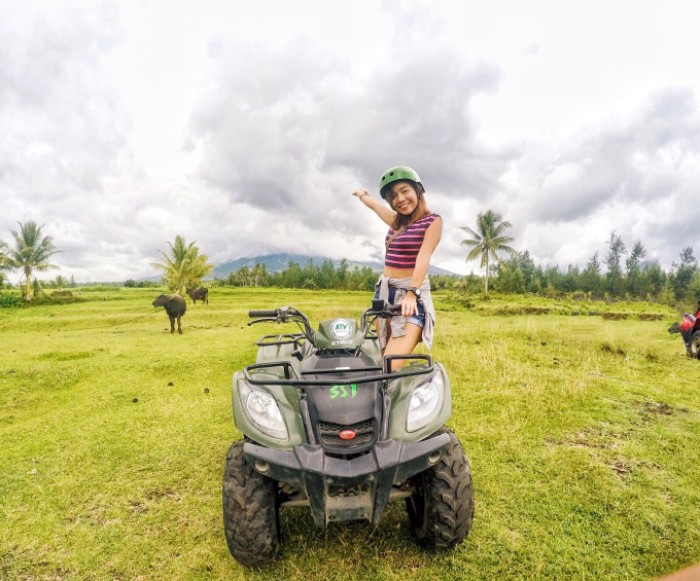 Unfortunately, Mayon was covered with clouds during our ATV ride. It was partly cloudy during that day. The trail was challenging because of the big rocks, flowing water and the muddy trail. I had so much fun!
Also read: 10 Active Volcanoes in Asia to Climb for a Mind-Blowing Experience
You may contact the Mayon ATV adventure at +63 915 788 0524.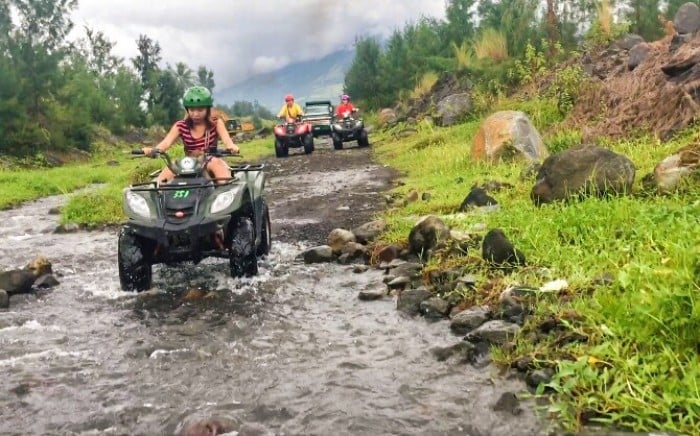 We went to the Cagsawa Ruins on that day but since the volcano was still covered with clouds, we just planned to go back early in the morning to make sure that the Mayon will be visible.
We took another jeep to Daraga from Cagsawa to visit Daraga Church. I always make sure to visit a church in each place that I visit.
Daraga Church is one of the most visited churches in the Philippines and also has Mayon's view. It is known as the our Lady of the Gate.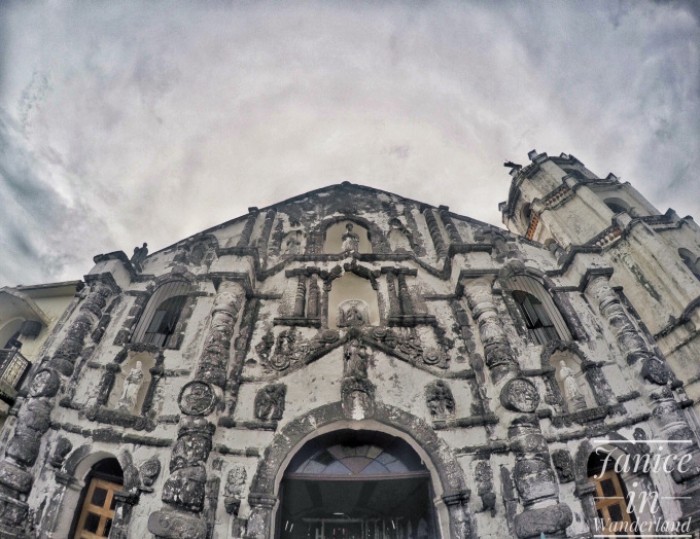 One local said that people opt to get married there because it was believed that Mayon will bless the couple with a bountiful life.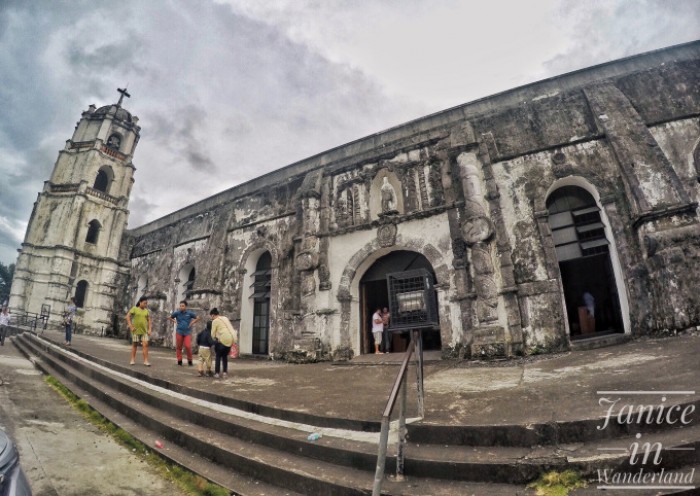 Daraga Church
We went back to the hotel since it started to rain.
When the rain stopped, we went to Legazpi Boulevard, which is a line of restaurants in the seaside. Just ride a tricycle from the Centro and tell the driver to take you to Legazpi Boulevard. You'll have tons of options to where you can eat depending on your cravings.
We ate at Zoe's Kitchen since I kinda want fish and oysters. The food was great! I loved their baked tuna. 🙂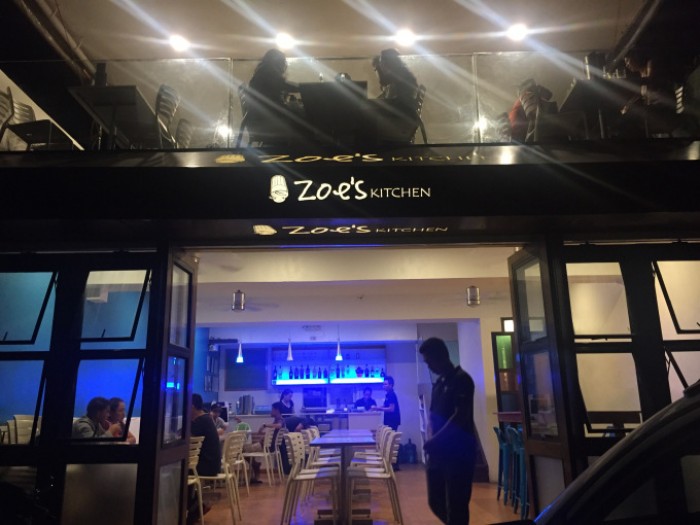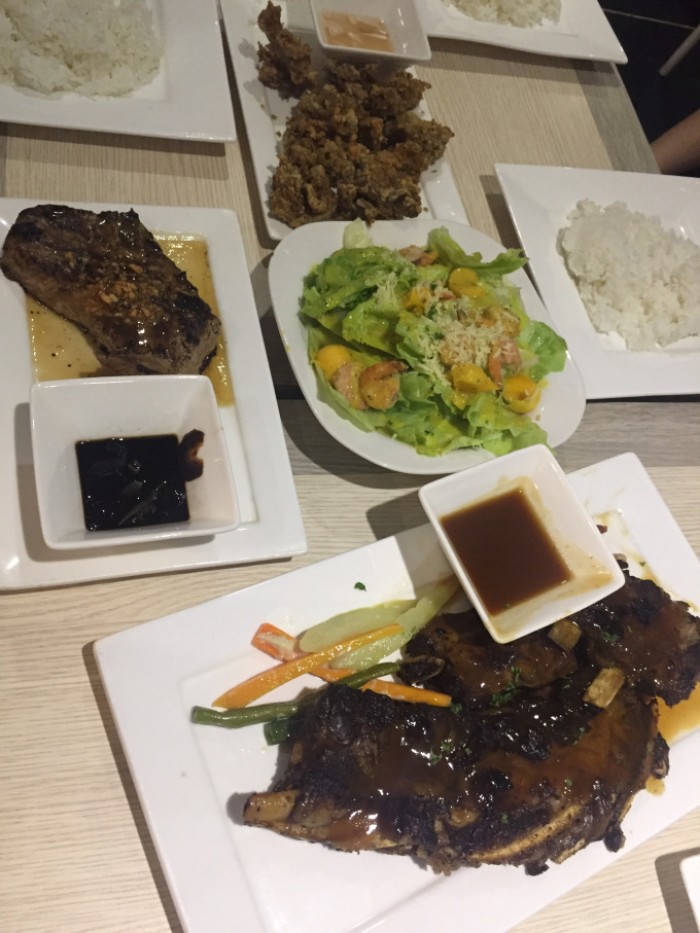 We had baby back ribs, mango salad, baked tuna, chicharong bulaklak and baked oysters (which is not in the photo).
Day 2
We woke up early to make sure we'll be able to see the Mayon Volcano without the clouds and we didn't fail! There's only one group aside from us who were there. The early bird catches the worm, indeed! Haha!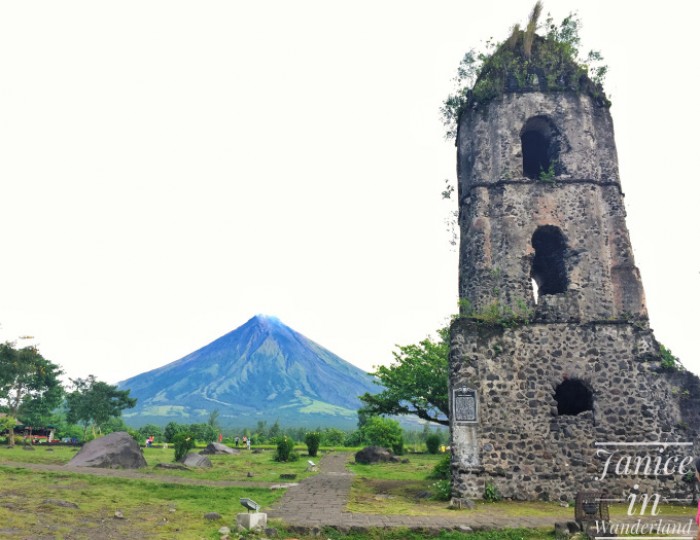 Cagsawa ruins and Mayon Volcano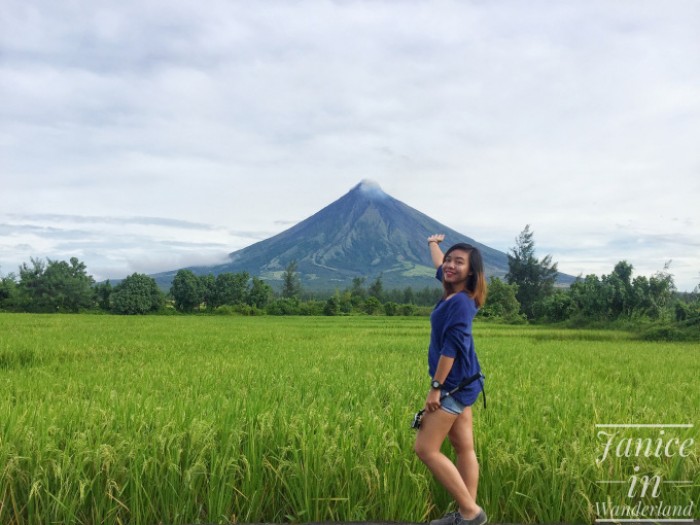 There's a belief that if you see Mayon clearly without the clouds, you can make a wish and it will come true. There's no harm in trying, right? 😉 
We still have time to see Sumlang Lake which is just about an hour from Cagsawa. Just take a jeep going to Camalig and ask the driver to drop you at Sumlang Lake. From the main road, there's still about 15 minutes to walk or you can just ride another tricycle, like we did.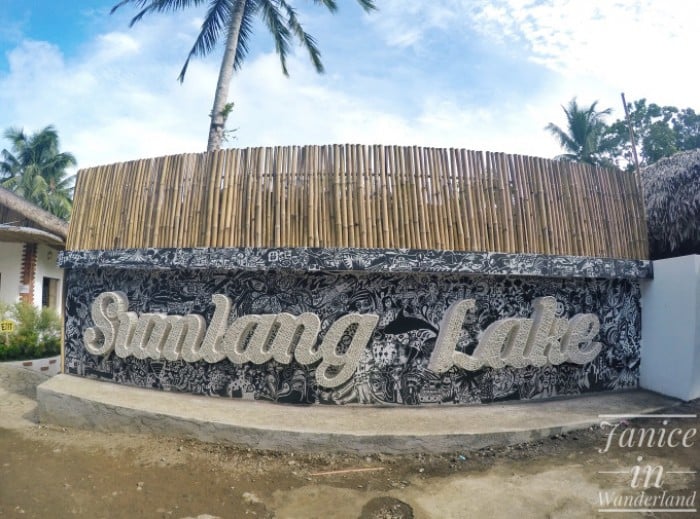 This is probably the fanciest lake that I have ever been to. With Mayon Volcano as its view, Sumlang Lake has been one of the must-visit tourist spots when visiting Albay.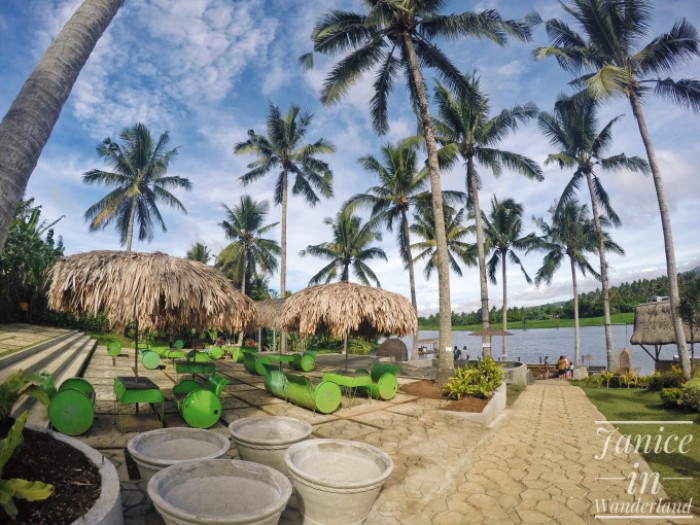 They allow food inside with no additional charge or corkage fees. The cottages are also free, you just need to pay the ₱10 entrance free.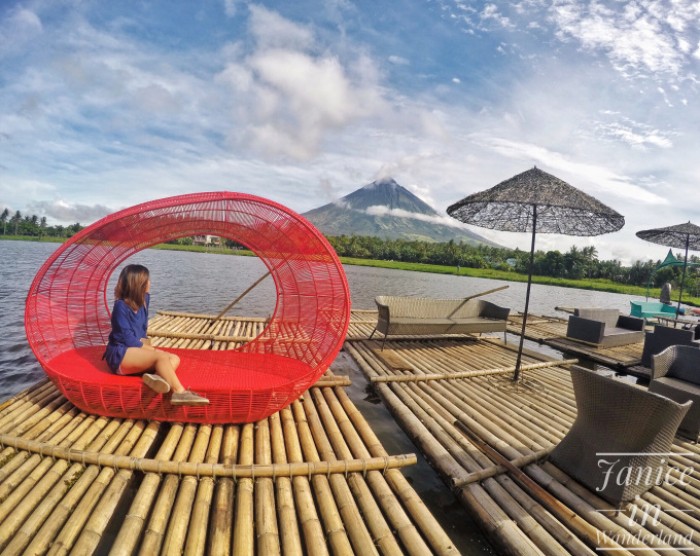 Doesn't this look so chill? 
What I liked about the place is that they have used recycled containers for their cottage chairs and tables. Add in the cute sofas on a bamboo boat facing the volcano. What more could you ask for?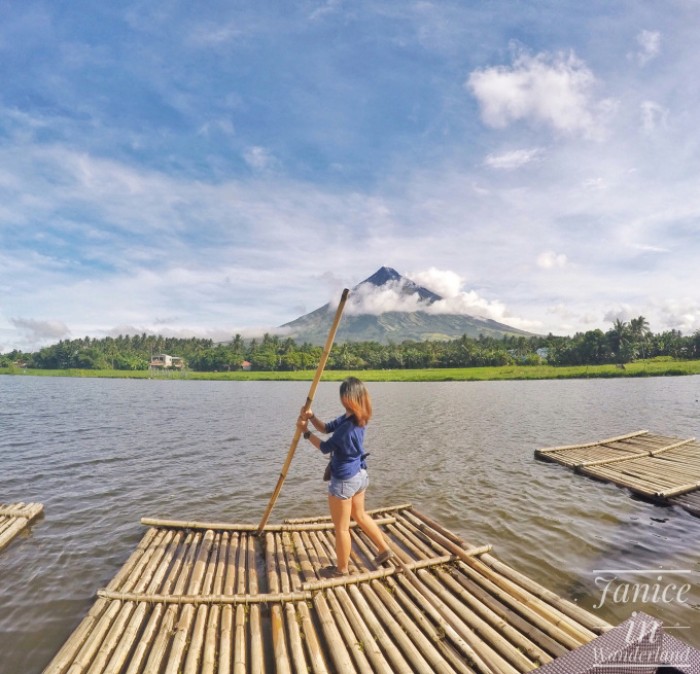 Time was a huge challenge for this trip since the tourist spots are found in different towns, but since I love challenges, I am still enjoyed it. The weather was not good so we went straight to Sorsogon after eating lunch.
Sorsogon is 2 hours away from Legazpi. The province is known for nice beaches and I wouldn't want to miss a chance to enjoy the beach during this trip.
Also read: Revisiting Sorsogon, Bicol's Spirited South
We checked in at Novotel, which is located in Sorsogon City. We thought we had no other place to stay if we went straight ahead to the beaches so we stayed in the city instead. The hotel is nice, clean and new!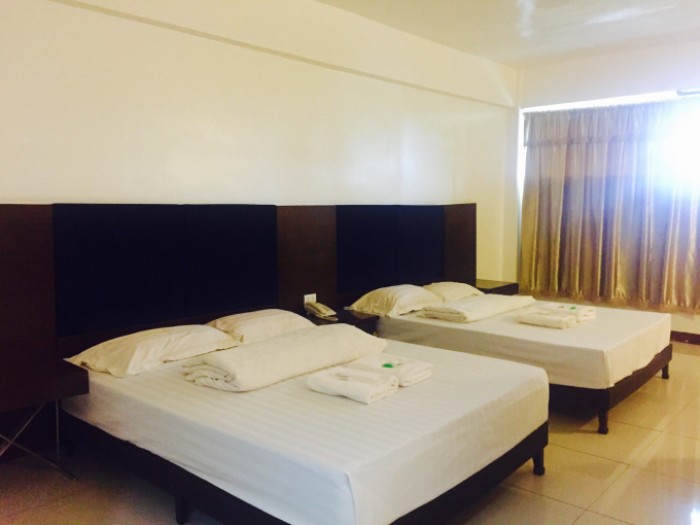 10/10 for Novotel
It was gloomy when we got to the city but since we wanted to maximise our time, we left our things at the hotel and went to Paguriran Island, which is about an hour and a half from the city.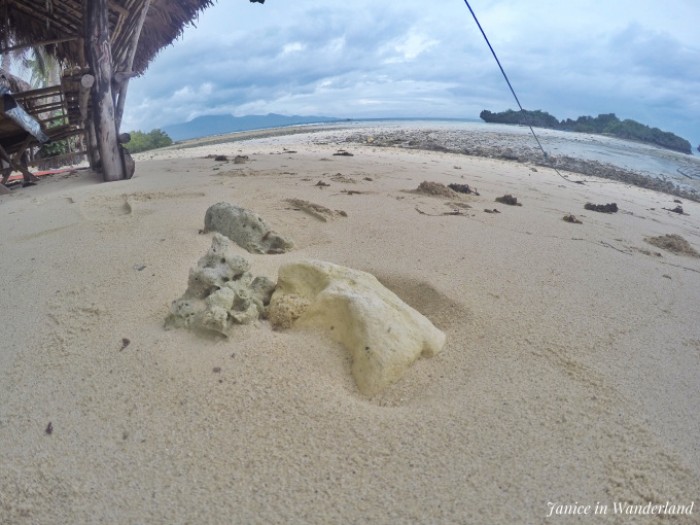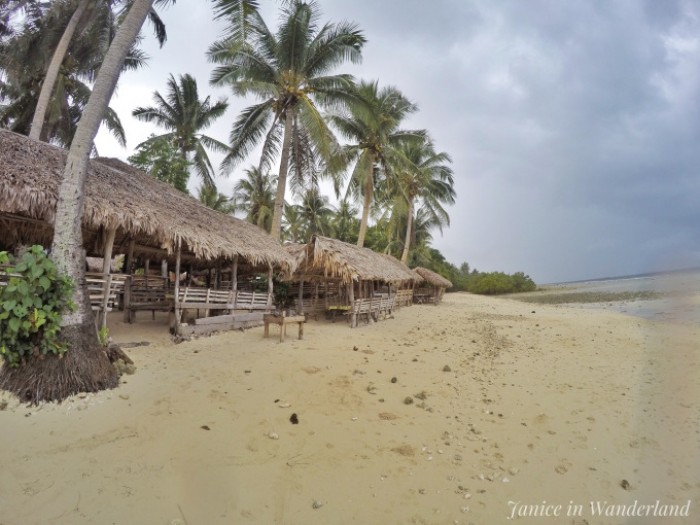 I was so amazed at how beautiful the beach is. It looks untouched and not crowded unlike the other known beaches.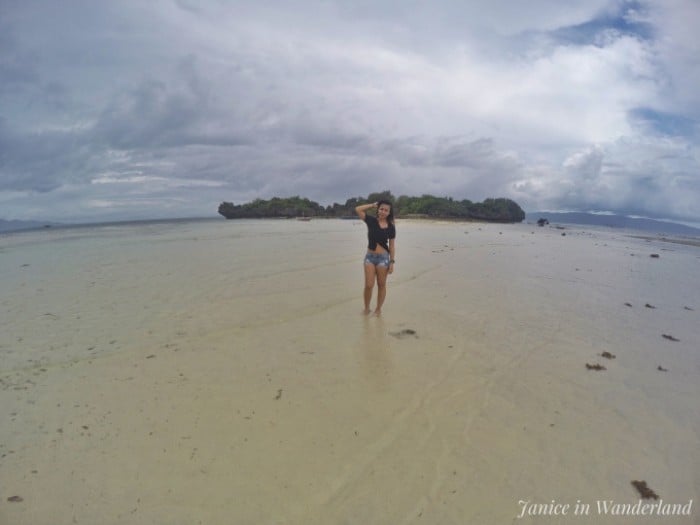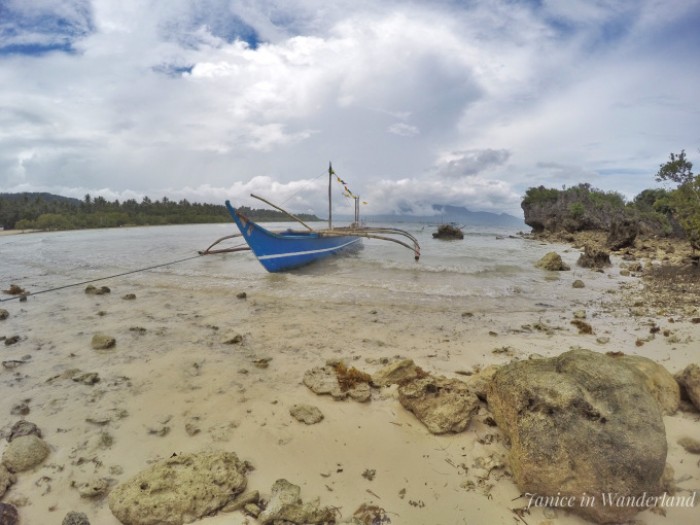 There's no entrance fee or any environmental fee in Paguriran Island. You can enjoy it for free! The locals even let us stay on the nipa huts without any charge.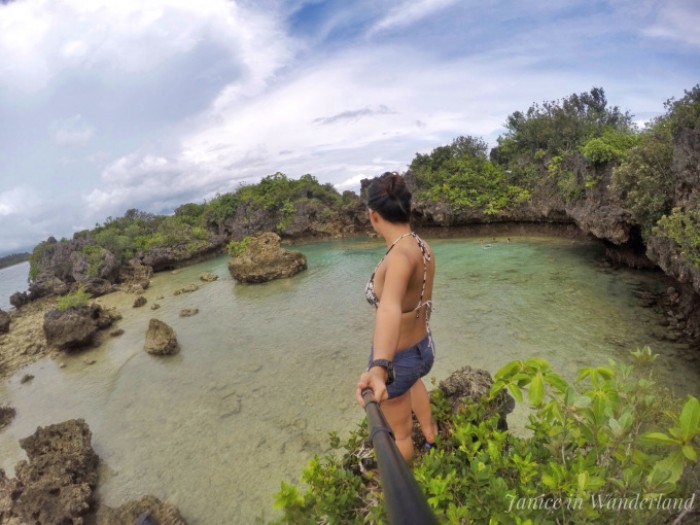 The Lagoon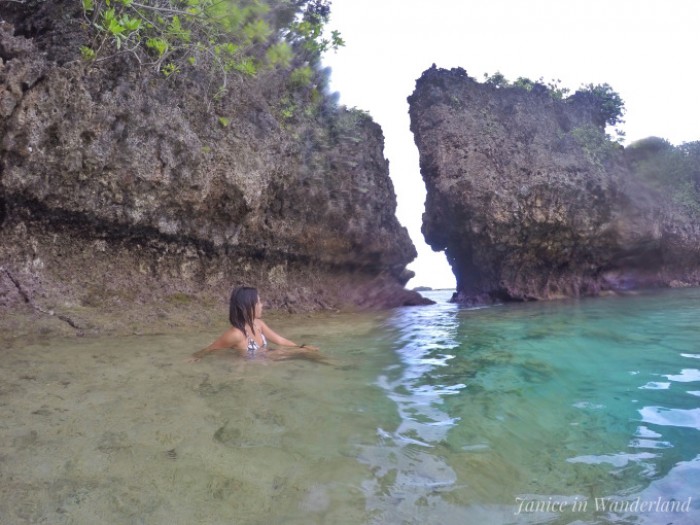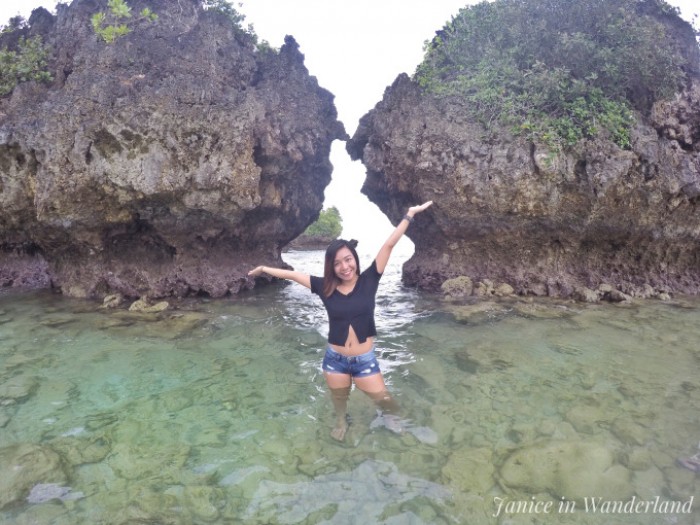 The water was so clear, I can even see the fish swimming. Beauty is an understatement for this island. I hope they will preserve it and not let anyone destroy its beauty.
Day 3
It's our last day and we planned to go surfing since the sun was already shining. No more gloomy weather! Hooray!!!!
The surfing capital in Sorsogon is found in Gubat. Nope, not the forest but Gubat, the actual name of the town. The locals are promoting surfing in the province and are also improving the town so visitors can enjoy their stay.
Surfing is the next big thing in Sorsogon. We went to Lola Sayong's Surf Camp, which is one of the suggested surf camps in Gubat. We passed by soon-to-open resorts that also offer surfing.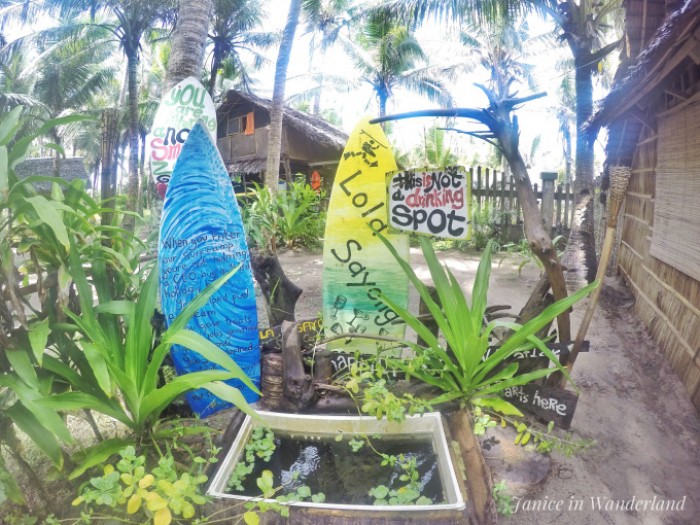 We ate lunch first when we got there since we are starving to death. Haha!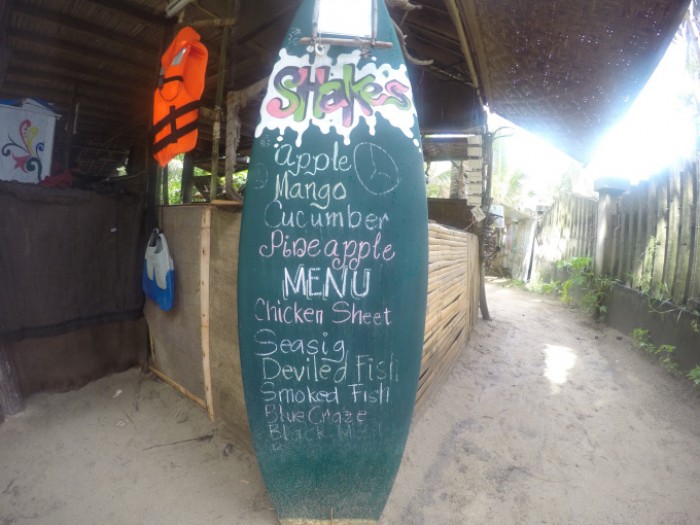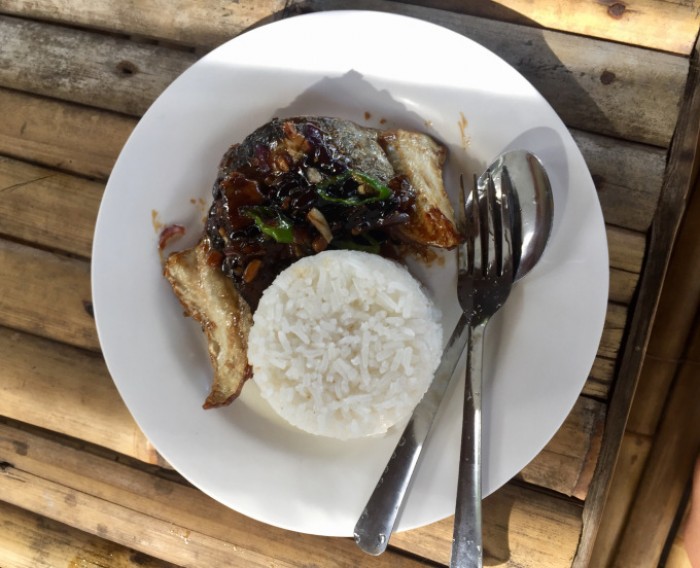 I had devilled fish. This is fried tuna sautéed in tausi sauce. It was sooo yummy! This meal only costs ₱100.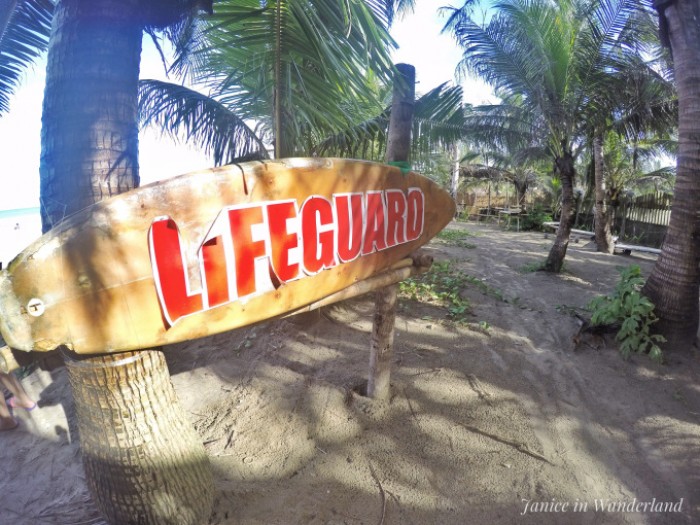 It will only cost you ₱350 to enjoy one hour of surfing with an instructor.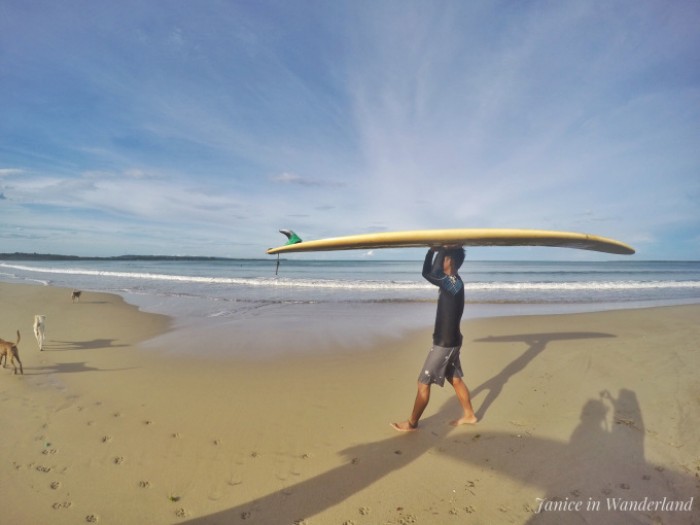 Jay, our surf instructor.

Also read: Surfing for Newbies: 7 Budget-Friendly Surf Camps in the Philippines
We needed to get back to Albay before 8pm. Fortunately, there is a bus in Gubat that can drop us to Daraga, then from Daraga we took a jeep to Legazpi. We just bought pasalubong then we rode the last trip going to Manila.
Itinerary and Budget Overview
Day 1
07:00 – ETA in Legazpi = ₱900 each (bus to Bicol)
07:30 – Check in at Tanchuling Hotel = ₱1,125 (paid ₱287.50 each)
08:00 – Unpack things, shower
10:00 – Went to Ayala Mall, lunch at 1st Colonial
11:00 – Brought supplies at Ayala Mall
13:00 – Jeep to Cagsawa = ₱10 each
14:00 – Register for ATV, short briefing = ₱699 each
14:30 – Start of ATV ride
15:30 – End of ATV ride
16:00 – Jeep to Daraga = ₱10 each
16:30 – Arrive at Daraga Church
17:00 – Back to hotel (Legazpi) = ₱10 each
19:00 – Dinner at Legazpi Boulevard, dined at Zoe's = ₱25 each (RT tricycle ride, Ayala Mall to Legazpi Boulevard)
Total for Day 1: ₱1,941.50 each, excluding food
Day 2
05:00 – Wake up call
06:00 – ETD to Cagsawa Ruins = ₱10 each
07:00 – ETA in Cagsawa Ruins
07:30 – Jeep to Camalig = ₱10 each
08:30 – Arrived at Sumlang Lake = ₱40 tricycle ride (paid ₱10 each); ₱10 each entrance fee
09:00 – Back to Legazpi City, breakfast at Gaisano Mall = ₱10 each
10:00 – Bus to Sorsogon = ₱70 each
12:00 – ETA in Sorsogon, check-in at Novotel = ₱1,350 (paid ₱337.50 each)
12:30 – Jeep to Bacon = ₱40 each
14:00 – Arrived at Paguriran Island = NO entrance/environmental fee
16:30 – Wait for jeep to Sorsogon
17:00 – Back to Sorsogon City = ₱40 each
17:30 – Arrived at hotel, shower
20:00 – Dinner at Graceland
21:00 – Lights out, rest
Total for Day 2: ₱537.50 each, excluding food
Day 3
07:00 – Wake up call, shower, pack up
08:00 – Breakfast, buy supplies
09:00 – Jeep to Gubat = ₱25 each, one way
10:00 – ETD to Gubat
11:00 – ETA in Lola Sayong's = ₱10 each, entrance fee
13:00 – Lunch
14:00 – Change to rash guards, briefing
15:00 – Surf = ₱350, 1 hour with instructor
17:00 – Bus to Daraga = ₱80 each
19:00 – Jeep to Legazpi = ₱10 each
20:00 – ETA in Legazpi, dinner, buy pasalubong
21:00 – Bus to Manila = ₱900 each
Total for Day 3: ₱1,400 each, excluding food
Total for 3D2N Albay-Sorsogon DIY Trip: ₱3,879 per person (excluding food)