Contributed by Wanders of Eve
South Korea is now one of the go-to countries for most Filipino travellers, especially for millennials who are to K-Dramas and K-Pop fans. It is a well-loved travel destination for Filipinos because of its seasons particularly spring and fall, glorious food, culture, and beauty products. Have you joined the bandwagon yet? We did and here's our 9-day itinerary for Busan and Seoul in Fall of 2017 to guide you in planning your trip.
Also read: Things to Do in Seoul: Para sa Mga Kinain-na-ng-Kdrama
This was my second time to Seoul and a first for my friends. So we agreed to include Busan in the itinerary to maximize the travel experience. Busan is in the southeastern part of the country and is accessible by KTX for 2.5 hours or by bus for 4.5 to 5 hours from Seoul. Don't worry, there are no zombies; only warm and friendly locals.
Let's skip the visa. The process of securing it is all over the net; you can read blogs of fellow travellers who have been there or you can visit the website of Korean Embassy in the Philippines.
Also read: My South Korea Tourist Visa Approved: 5 Easy Steps for Filipinos
Manila to Busan
Travel Date: 27 Oct 2017
Aboard Cebu Pacific, we left Manila at 4pm and landed at Gimhae International airport in Busan at 9pm local time (South Korea is one hour ahead of the Philippines). Since our travel dates fell on holidays during the Halloween, our two-way airfare was quite costly at ₱10,300 each, booked seven months prior. Do not be disheartened, this was because we were trying to save on vacation leaves as one of my friends can't be away from work for long. You can cut on airfare cost by booking mid-week flights and by avoiding the holidays.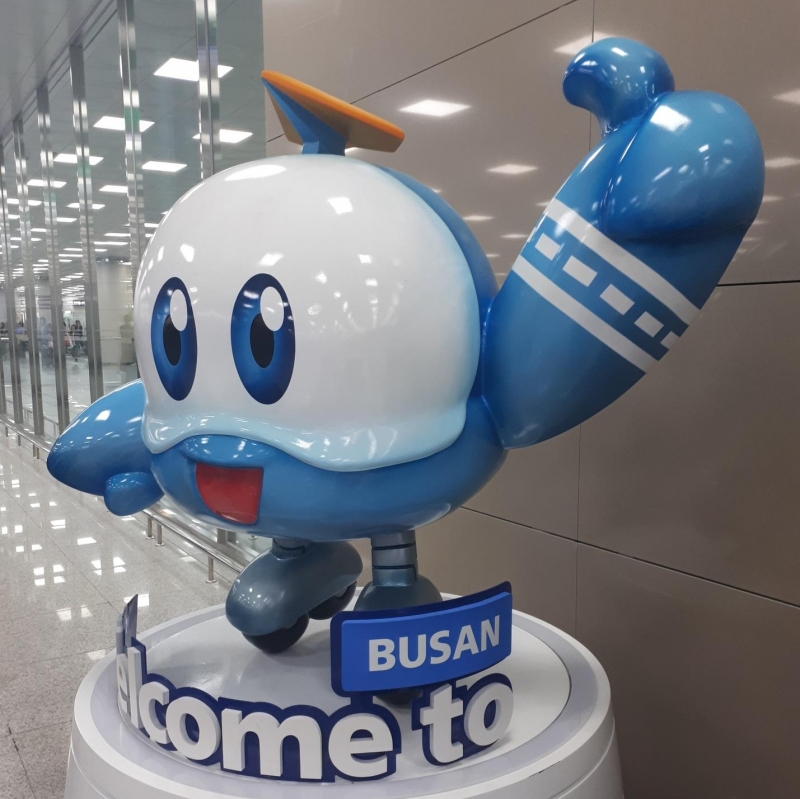 Busan
Travel Dates: 28-29 Oct 2017
Access
From Gimhae International Airport, you can access Busan either by bus or train. If you are staying in the city centre or in the eastern part, you can take the limousine bus with routes traversing Seomyeon and Haeundae. It costs KW6,000-7,000 (₱274-320). But since our hotel was in Yeonsan, which is slightly away from the centre, taking the subway is more convenient for us. Train fare starts at KW1,300 (₱60) for subway. You see, it really depends on where you will be staying and what's more convenient to you.
Accommodation
It is best to stay around or near Seomyeon where the green and red lines intersect. You'll have easy access to key sites in Busan. You just have to bear with the crowd during rush hours like when we're on our way to Gwangan for the Fireworks Festival. So why did we stay at Yeonsan? Aside from finding a very nice hotel there which is a three-minute walk from the subway, our bus to Seoul departs from Busan Central Bus Terminal in Nopo, the last station of the red line bound to the north. Nopo is just 20 minutes away from our hotel. We are also trying to avoid the crowd in major train stations in the city centre.
Also read: Our Unfortunate-Turned-Fortunate Hotel Encounter in Busan, South Korea
Public transport and sightseeing
I think Busan is an underrated city, most probably because it is often overshadowed by the ever so popular Seoul. The famous sites are located quite far from each other like Haedong Yonggungsa is to the east and Gamcheon Culture Village to the west. And so I highly recommend the one-day subway pass for KW6,000 (₱274) which you can purchase from ticket vending machines from subway stations. It is a small IC card; don't lose it. It is valid for use in all metro lines for one day. For Yonggungsa and Gamcheon, though, you'll also need T-money on top of your one-day pass as you have to access them by bus from the subway station.
Food
Food is less expensive in Busan compared to Seoul. I ate a fish cake for KW700 (₱32) there while it is KW1,000 (₱45) in Seoul. But in Jagalchi Fish Market, we spent KW20,000 (₱912) each for a shared lunch. It is a "Dampa" style where we chose fresh seafood in the first floor and we ate on the second floor. There is a small charge for cooking for KW3,000 (₱137) and we also paid for banchan or side dishes for KW4,000 (₱183) each. All in all, it was a memorable experience; I have never seen such unique sea creatures in my entire life. Jagalchi Fish Market is a must-try.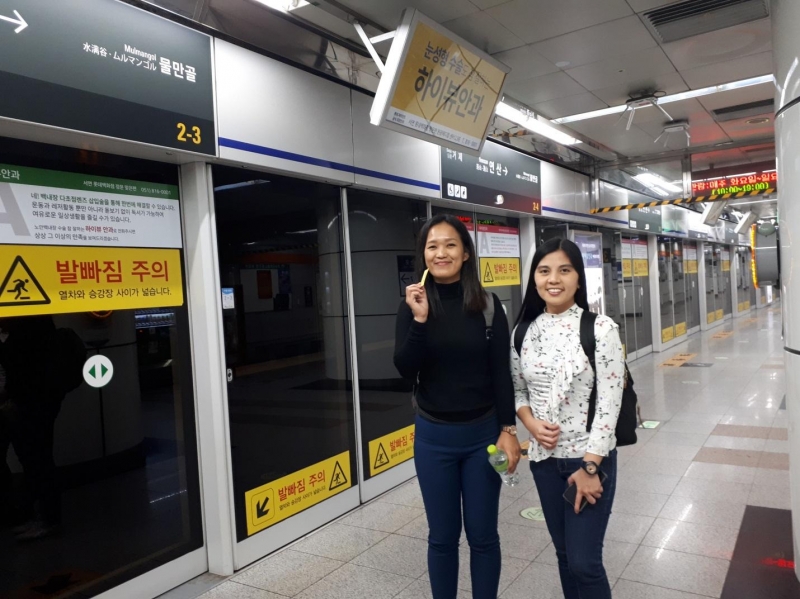 Haedong Yonggungsa Temple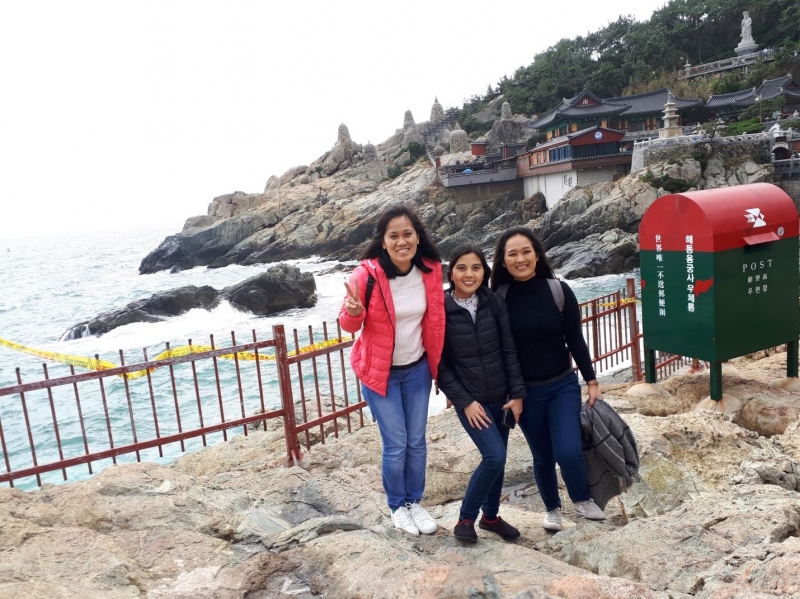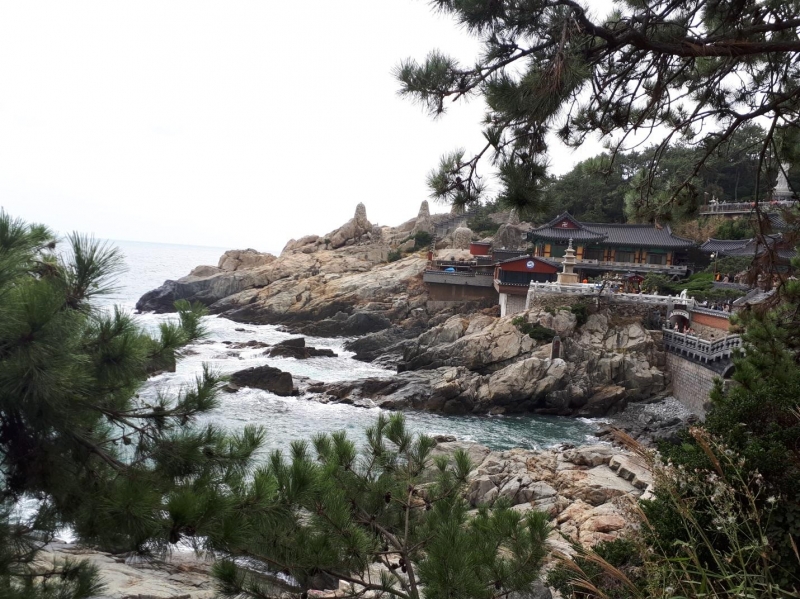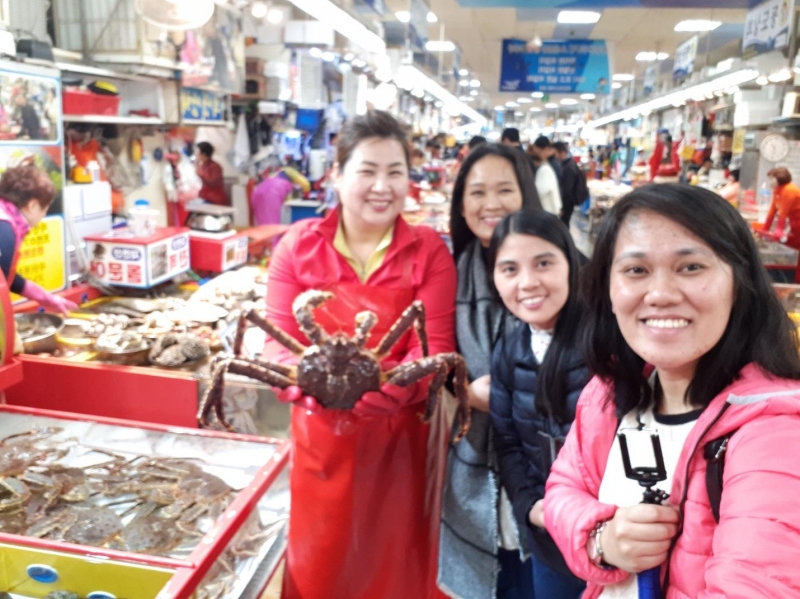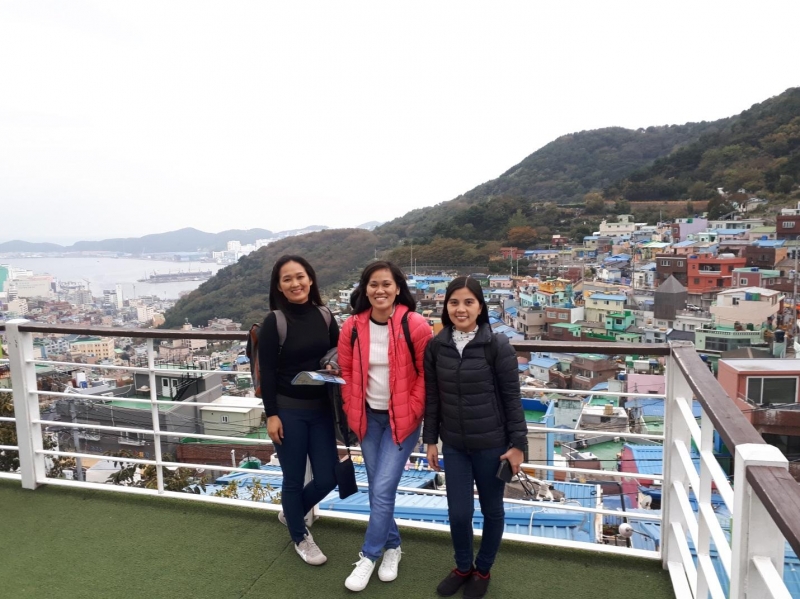 Gamcheon Culture Village. This colorful village is known as "Santorini of the East" and "Machu Picchu of Busan".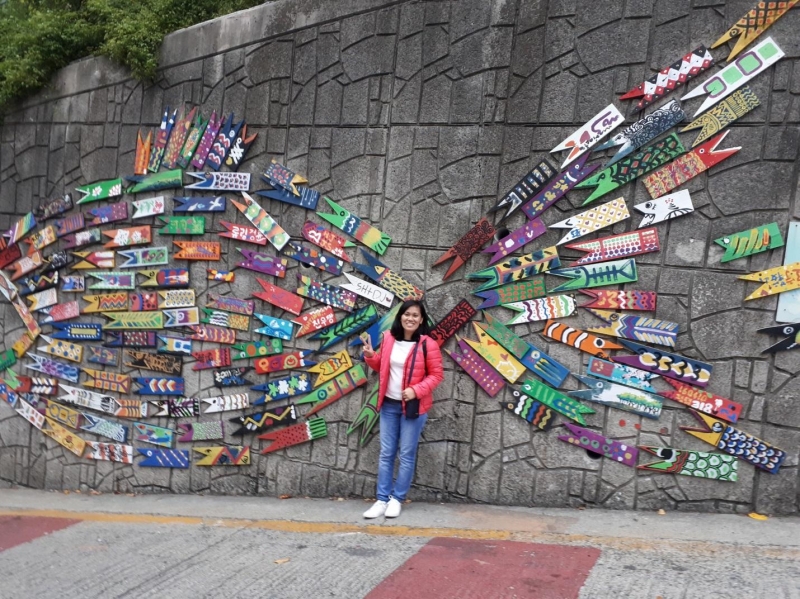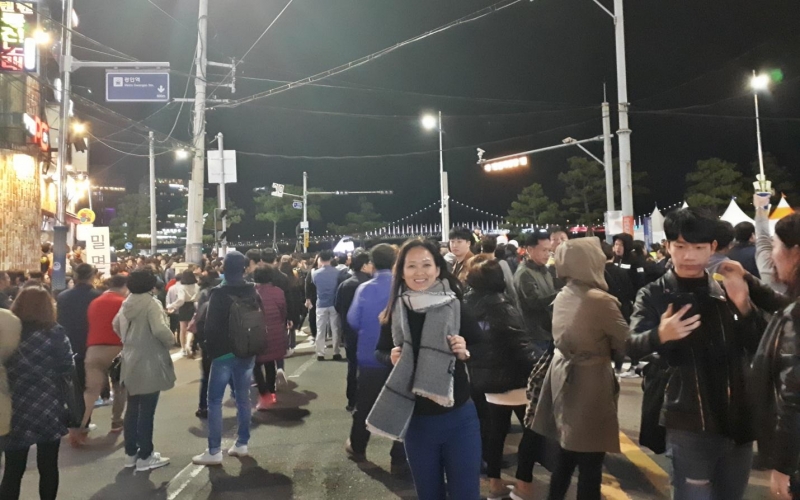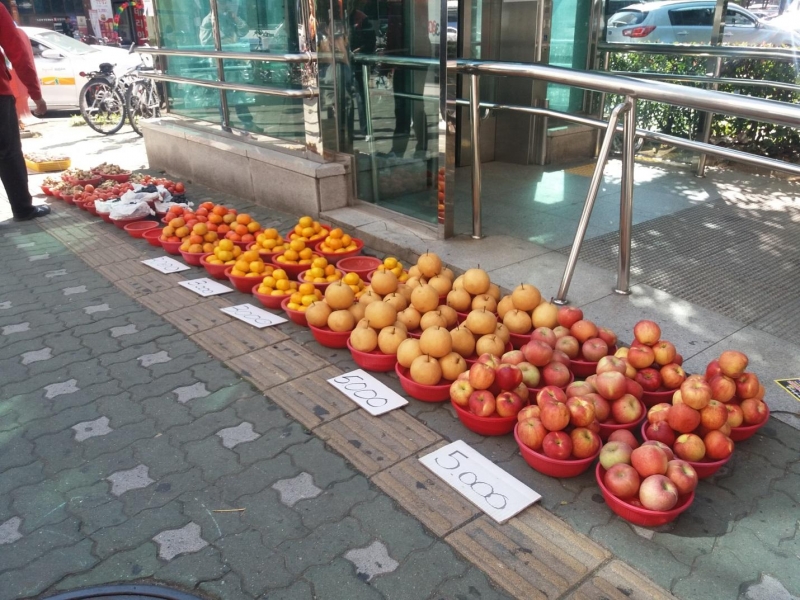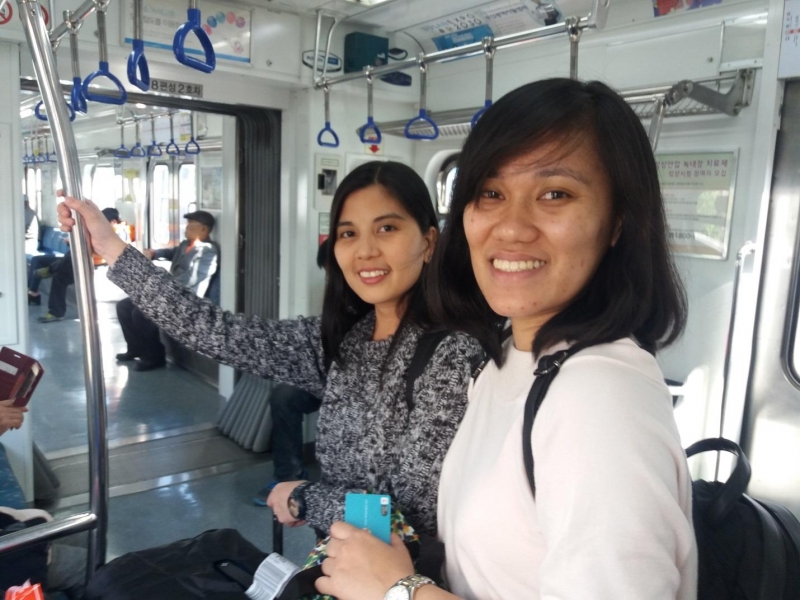 Busan – Seoul
Travel Date: 29 Oct 2017
From Busan, you can travel to Seoul either by train or the less expensive way by riding the intercity bus. The price for a KTX ticket which will take you to Seoul Station in around two and a half hours is KW55,500 (₱2,530). For the intercity bus, you can either board from Seobu Bus Terminal in Sasang or from Busan Central Bus Terminal in Nopo. You can purchase your ticket on the day of your trip. Our good friend living in Jinju booked ours in advance; our economy class ticket costs KW23,000. Our bus left at 1.30pm from Nopo. If you like road trips, I highly recommend taking the intercity bus. The countryside is beautiful! The trip usually takes 4.25 hours but due to traffic, it took us five hours to arrive at Express Bus Terminal in Gangnam. From there we took the Metro Line 3 or orange line to access central Seoul.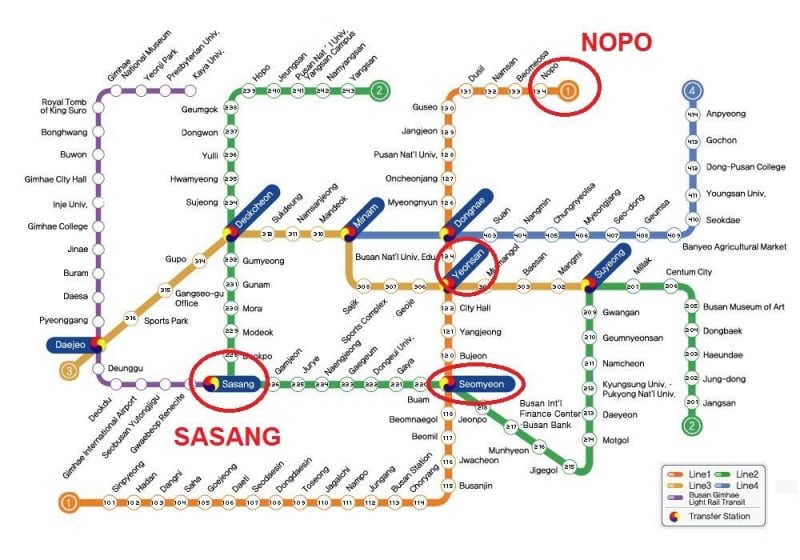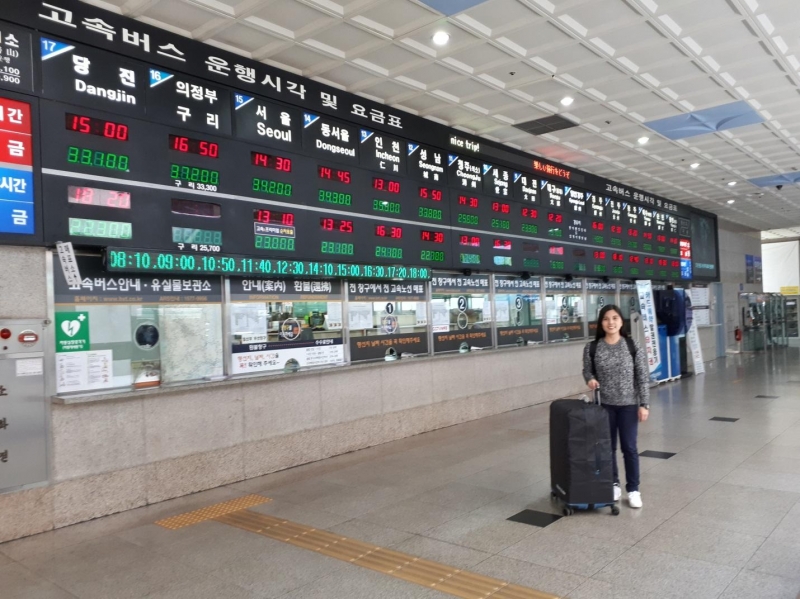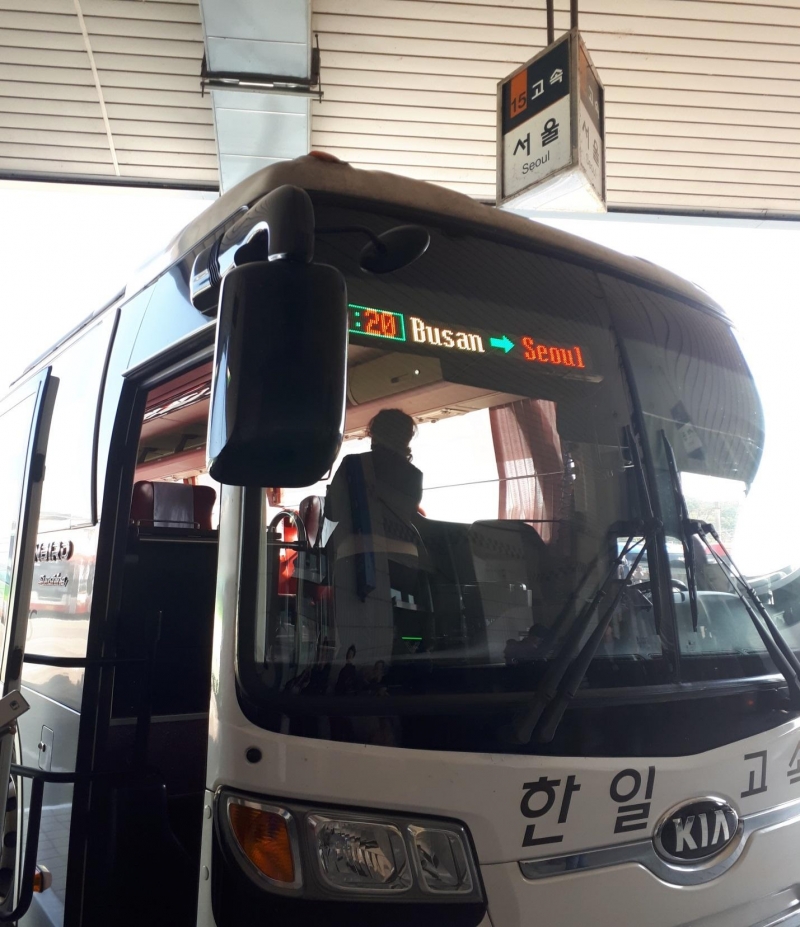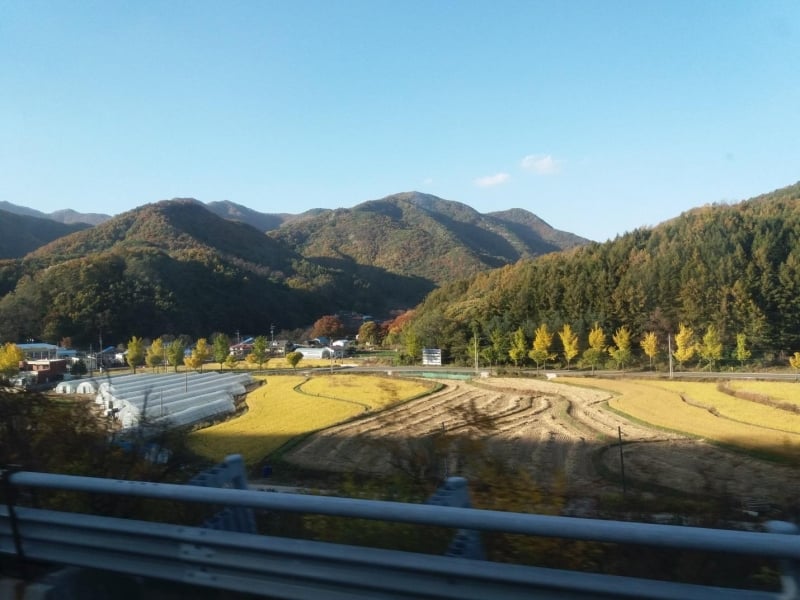 Seoul
Travel Dates: 29 Oct – 3 Nov 2017
You'll never run out of things to do and explore in Seoul. I can always go back and never get tired of being amazed by this beautiful city. Over the years, it has become the new Hongkong for Filipino travellers. And if ancient Canaan is the land flowing with milk and honey, Seoul is the city overflowing with oppas and kimchi. Wait, that is an understatement. I should also mention the shopping meccas like Myeongdong, picturesque landscapes like Naksan Fortress, towering skyscrapers, unique cafes, rich culture, delicious food and I wish I could name them all.
Access
If you'll follow our itinerary, like I mentioned earlier, you can access Seoul either by train or subway from Busan. But for those who are doing Seoul only, the best way to get to the city from Incheon airport is by limousine bus especially if you have big luggage in tow. Your bus number depends on where you'll be staying, like 6015 for Myeongdong and 6005 for Insadong. You can check the routes here. Bus fare costs KW15,000 (₱684) and you can pay by T-money or cash.
Accommodation
I really have no qualms about hotel locations in Seoul as the subway system is very efficient and strategically located along famous sites. Where you'll stay really depends on your itinerary. Just do not stay in the city outskirts and you'll be fine. We stayed in IB Ville Guesthouse in Myeongdong which is just a five-minute walk to the shopping area. Namsan Park is just behind this guesthouse and overlooking N-Seoul Tower.
Food
A basic meal in a simple restaurant starts at KW5,000 (₱228). Kimbap alone is priced at KW2,000 (₱92) and ramyeon at KW3,000 (₱137). A 500ml bottled water and soda is KW1,000 (₱45). The famed fish cake starts at KW1,000 (₱45) as well. A meal in a high-end restaurant can cost from KW20,000 (₱912) up. We often do sharing to lessen the cost. Samgyeupsal starts at KW9,000 (₱410).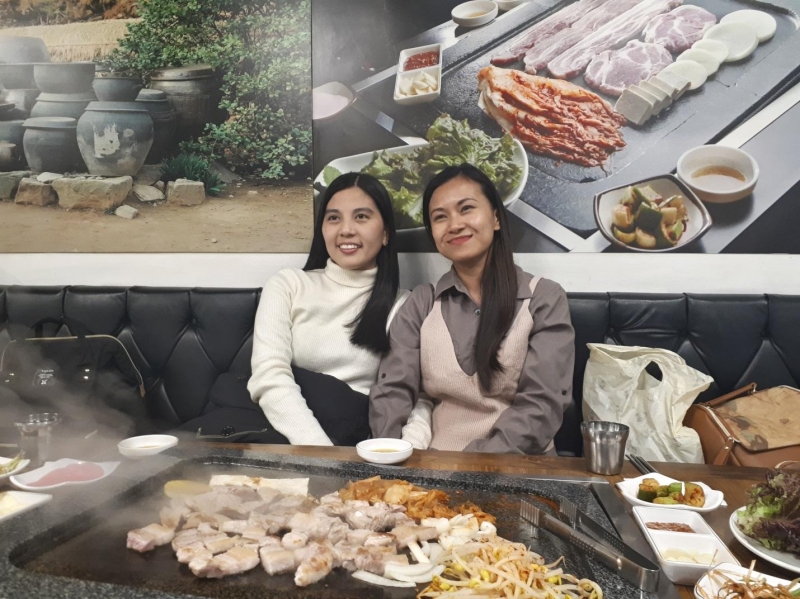 Sightseeing
Welcome to the city that stole the hearts of many Filipinos. Wherever we went, I always hear a bunch of travellers speaking in Tagalog which sometimes had me thinking if Seoul is already monopolized by Filipinos.
Our five-day stay in Seoul is not even enough to take it all in that we decided we go back next year in early winter. My friends instantly fell in love with it, and I perfectly understand why.
Also read: My 5-Day Winter Holiday in Korea: Itinerary, Tips & Cost Breakdown for Filipinos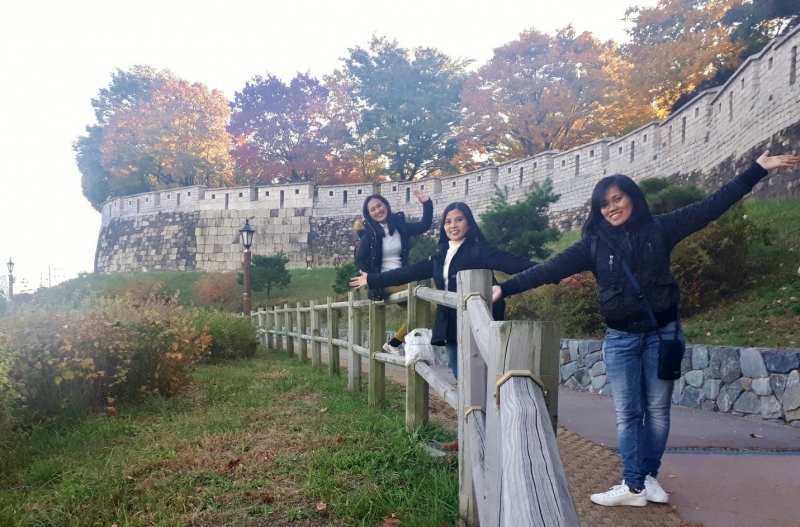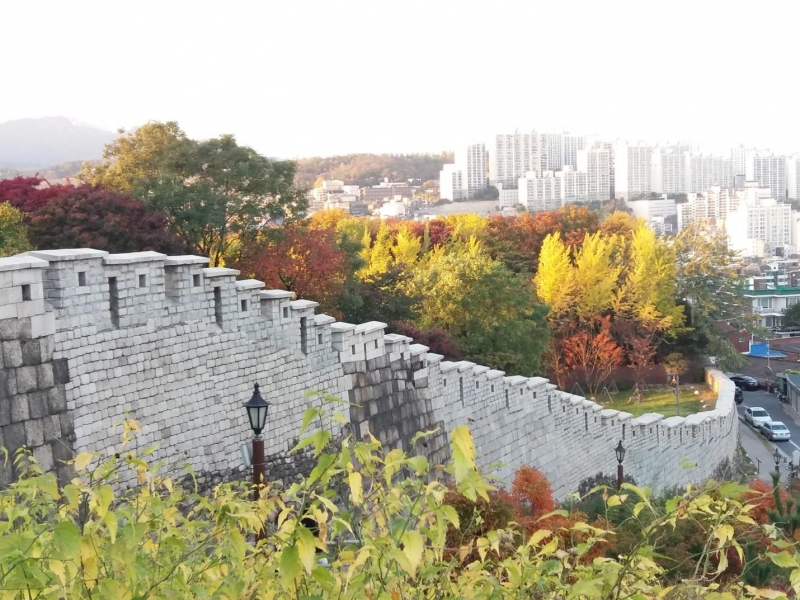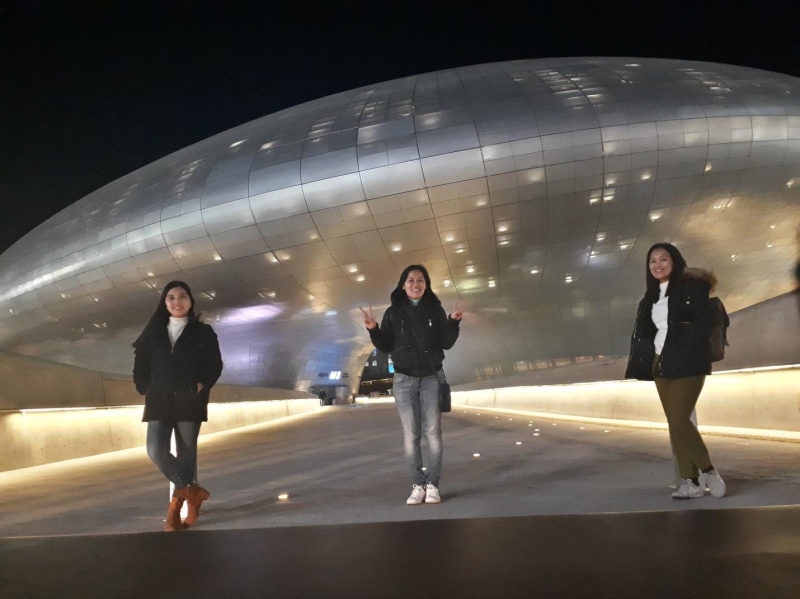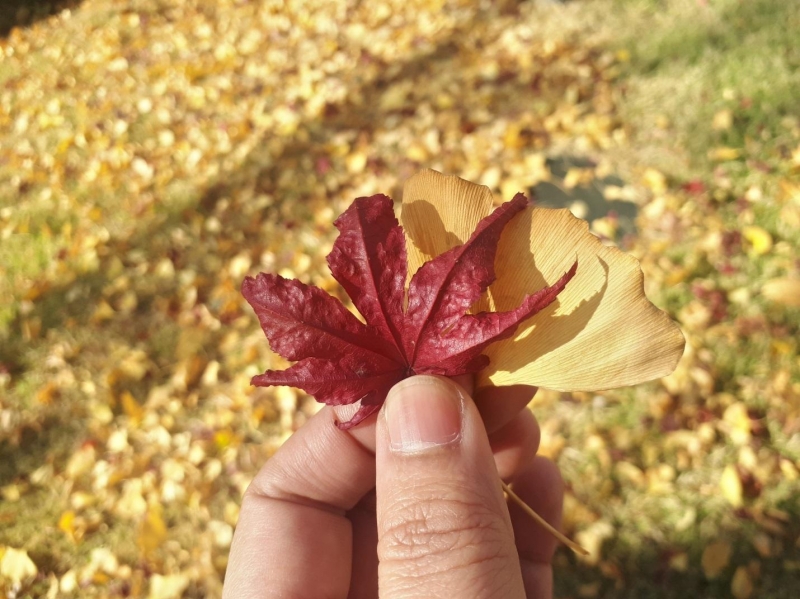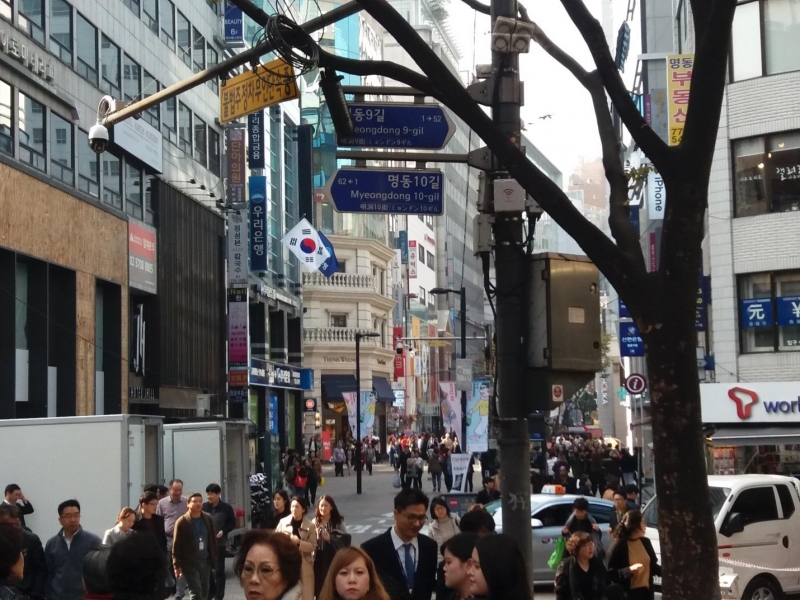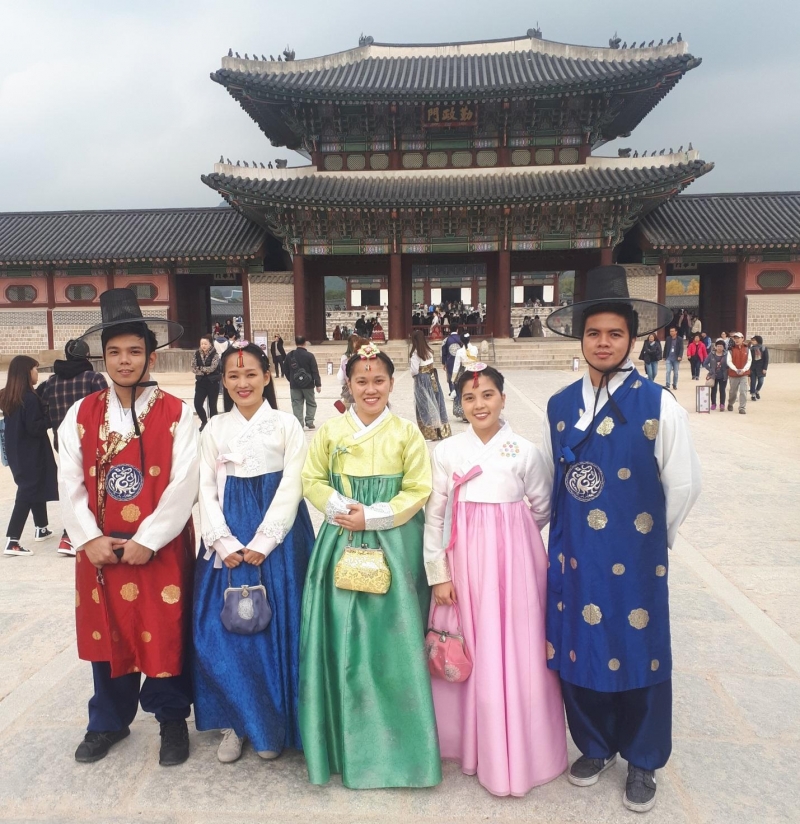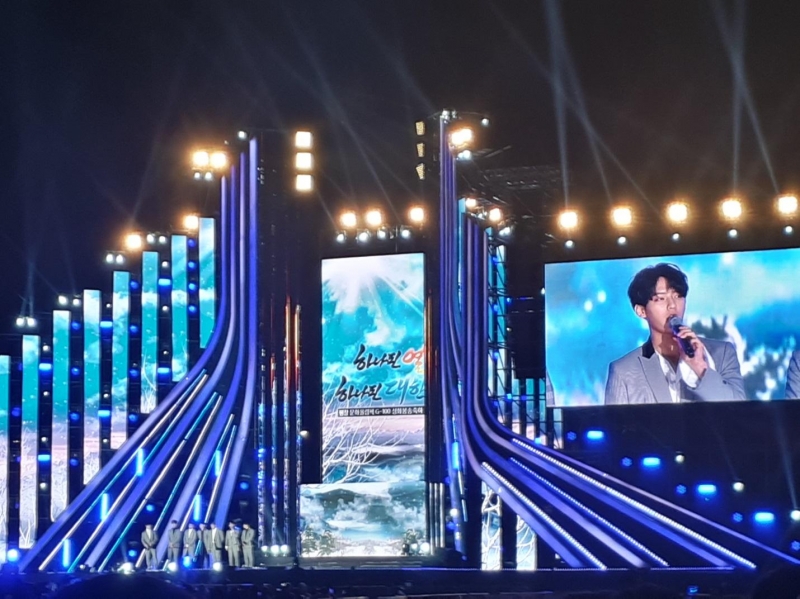 Day Trip to Gapyeong: Nami Island and Garden of Morning Calm
Travel Date: 31 Oct 2017
A trip to South Korea will not be complete without visiting Nami Island and Garden of Morning Calm. From Seoul, you can take the regular subway or ITX to Gapyeong. We took the ITX and upon arriving at Gapyeong took the hop on hop off tour bus which goes around sites like Nami, Petite France and Garden of Morning Calm. You can buy the ticket from the bus driver for KW6,000 (₱274) for one-day unlimited use. If Garden of Morning Calm is your last stop, be wary of the time as the last bus leaves at 7pm. You'll have to take the taxi which can cost you up to KW20,000 (₱912) if you're left behind.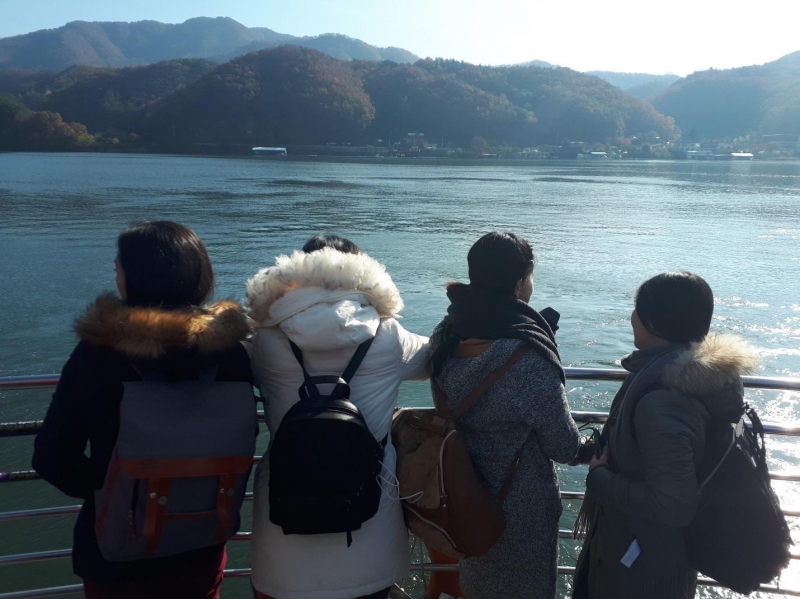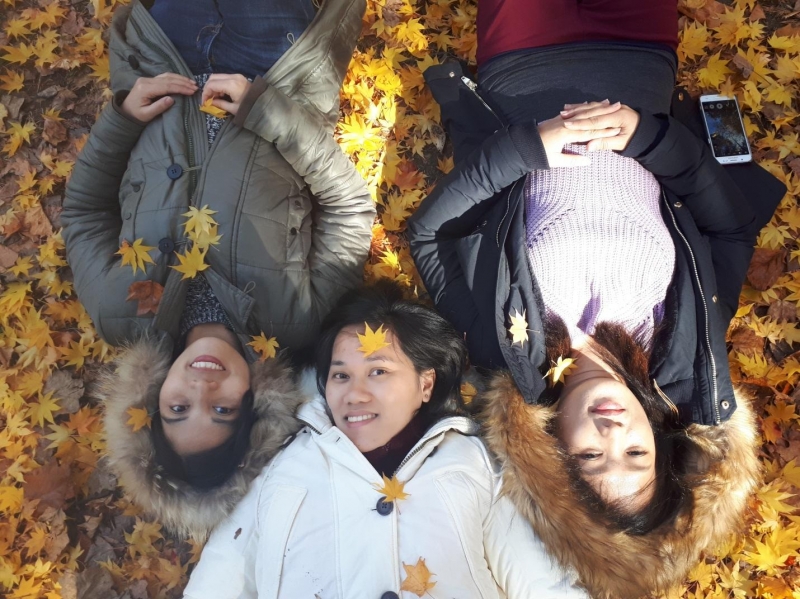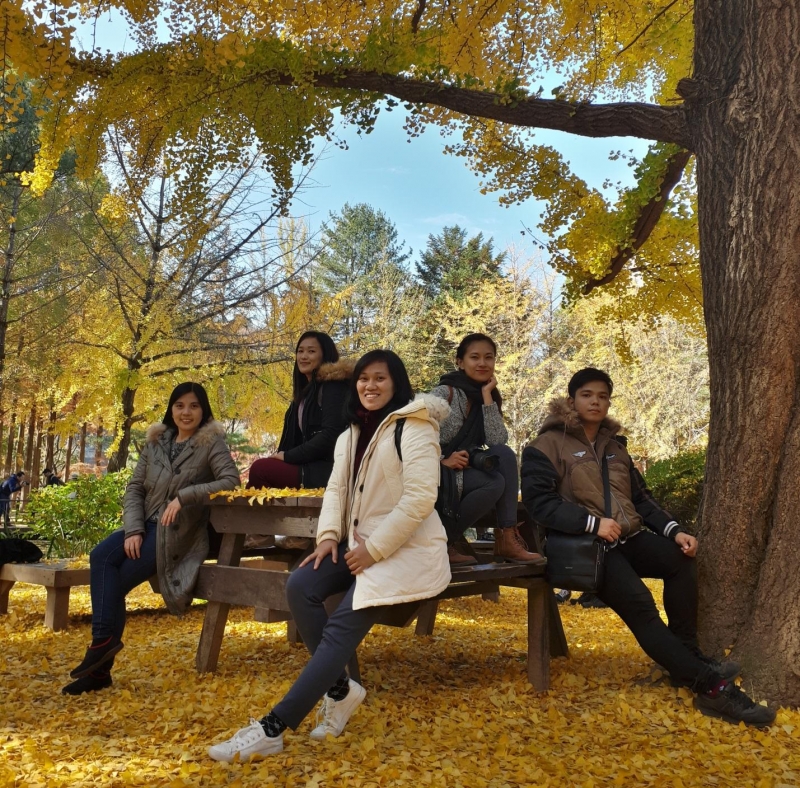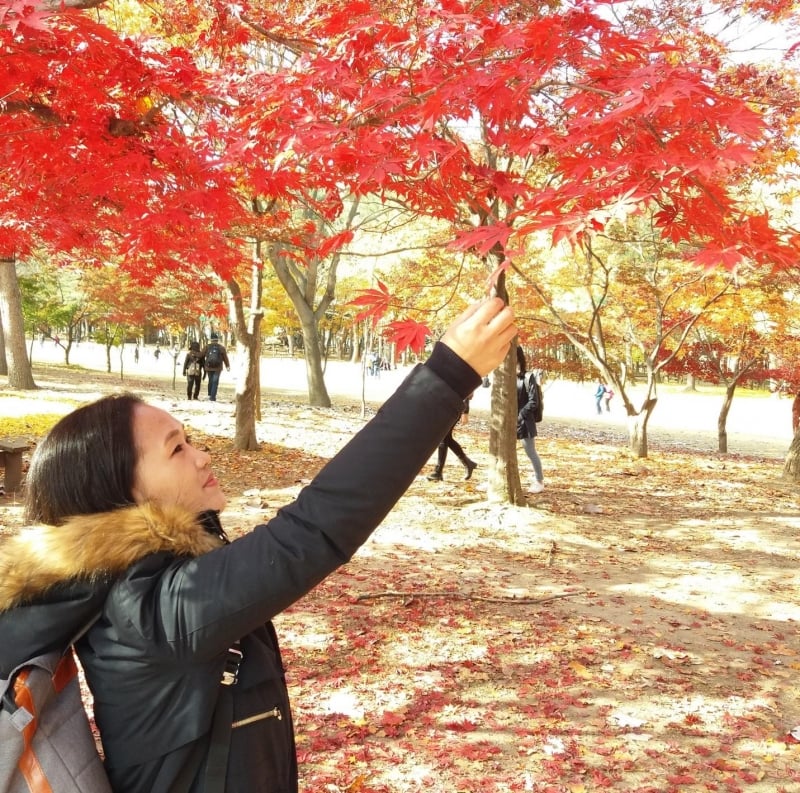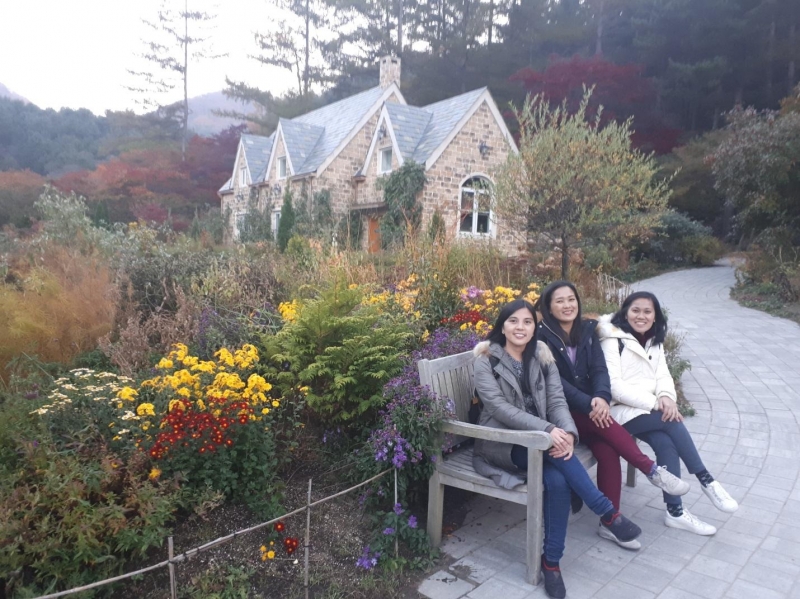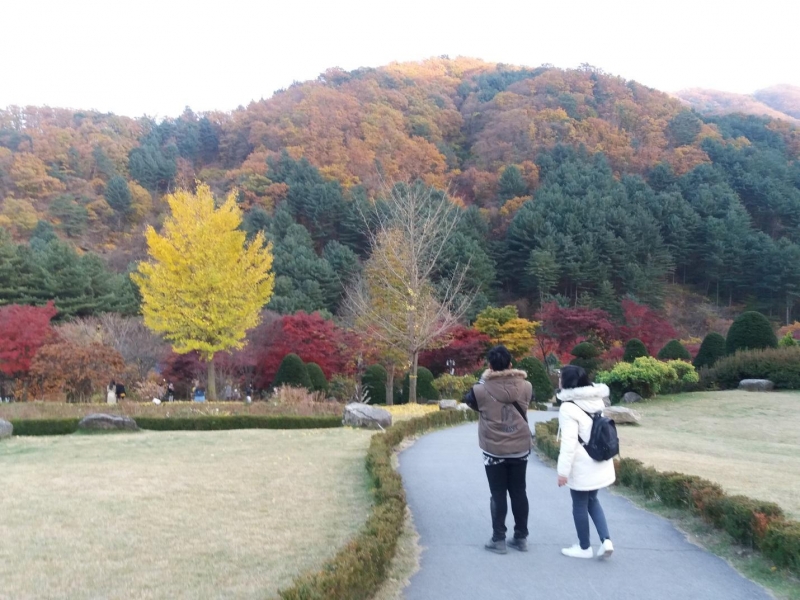 Day Trip to Yongin: Korean Folk Village
Travel Date: 2 Nov 2017
The Korean Folk Village to me is one of the highlights of our trip. It was like travelling back in time to Joseon era. This is where Jewel in the Palace was filmed. The village features traditional houses, village school, and farm among others. There are also several live performances like re-enactment of a traditional wedding, farmer's dance, acrobatics and equestrian. We really had fun. I highly recommend this to be on your itinerary. Just take Line 1, ITX or KTX from Seoul and get off at Suwon station exit 4 where there is a bus station nearby. Take bus no. 37; Korean Folk Village is the last stop. Shuttle bus leaves Suwon at 10.30am, 12.30pm and 2.30pm. Admission is KW15,000 (₱684).
After Korean Folk village, you can also visit Hwaseong fortress in the afternoon if you still have time. It is 2 kilometres away from Suwon station.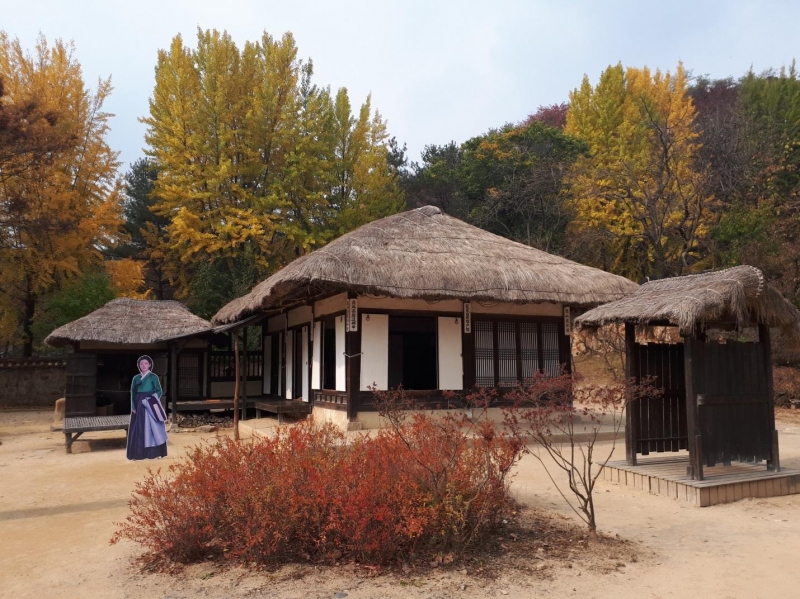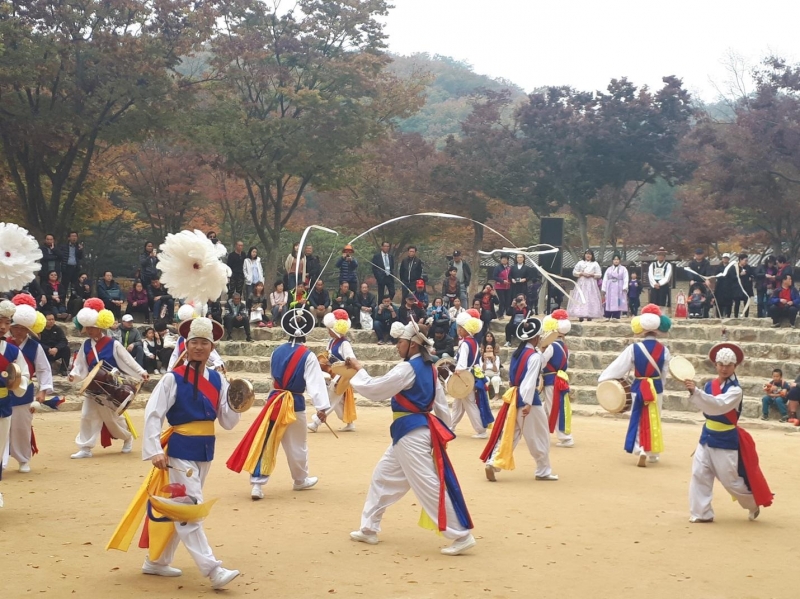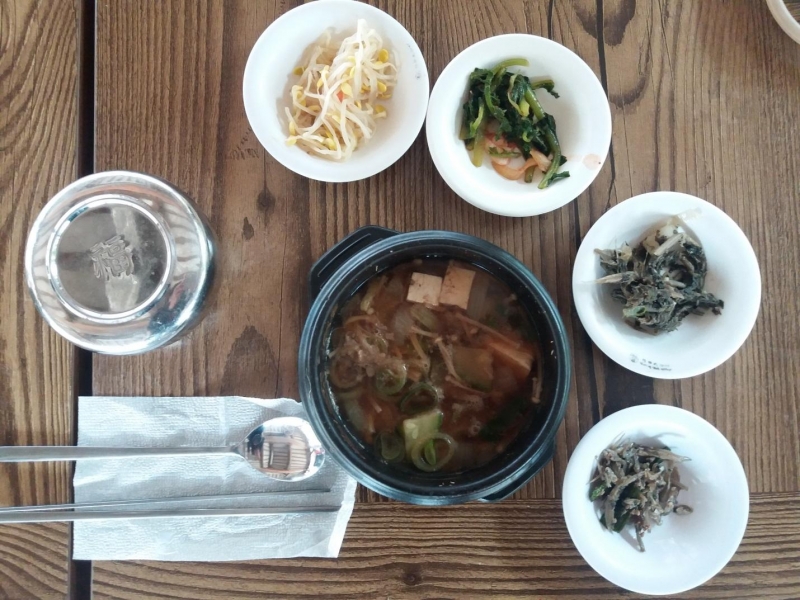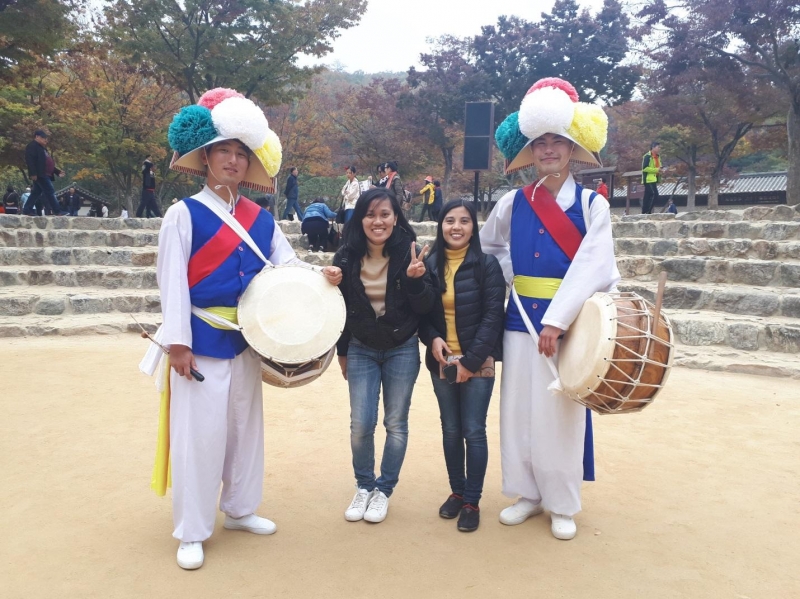 An arched bridge complementing the vibrant colours of fall
Incheon – Manila
Travel date: 4 Nov 2017
The limousine bus is still the best way to travel to Incheon airport. Check the bus stop a day before departure; it is marked with a post with an airplane icon on it. Check the departure time of the last bus in the area as well which is usually around 8pm. The bus fare is KW15,000 (₱684) and it takes one hour to reach the airport. Our flight is at 2.30am but we left Seoul early at 7.30pm. And with a last glance at the city, our hearts full.
Summary of expenses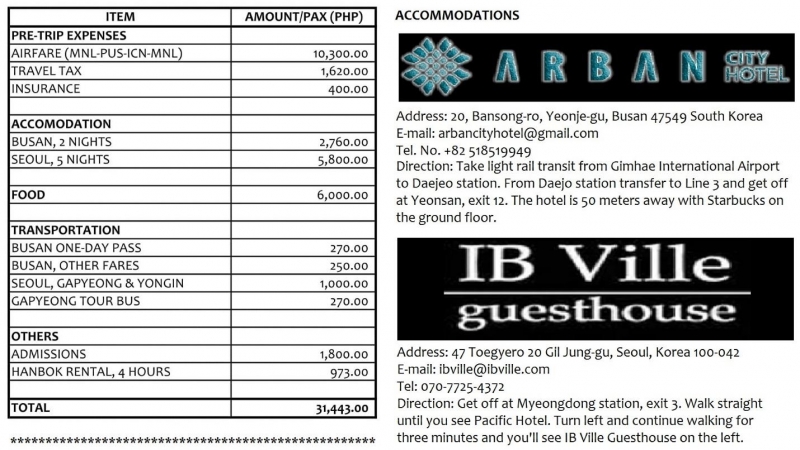 Other useful information
T-Money
This is like a stored value card. You can buy the card itself and top it up in convenience stores.
Currency
Due to the influx of travellers to South Korea, it takes time before you can secure Korean won from banks or black market. Reserve at least a month before your travel. If you'll bring US dollars, and your port of entry is Incheon, they have the best exchange rates, like USD1 = KW1,164 compared to KW1,150 in Seoul during our trip.
Shopping
Buying cute socks for pasalubong? It costs KW1,000 in Myeongdong but KW500 in Hongik. If you'll shop for clothes, the best place to go is Ewha Women's University and Sinchon. You can also check out Insadong, Namdaemun, Dongdaemun and subway shops for less expensive souvenirs.
Also read: 23 Cute at Murang Pasalubong na Mabibili sa Korea
Learn basic Korean words
I am really amused at how Koreans keep on talking to you in their language and with hand gestures as they try their best to communicate with you even when they are fully aware that you don't understand them. I find this very nice of them. Try to reciprocate their kindness by learning a few basic Korean words.
Don't' overdo currency conversion
Do not keep on converting your won to peso especially while choosing a place to eat, lest you die of hunger. It's okay to be mindful of won's peso equivalent before making a purchase in order to keep track of your expenses but please don't overdo it or it will steal the joy out of your vacation.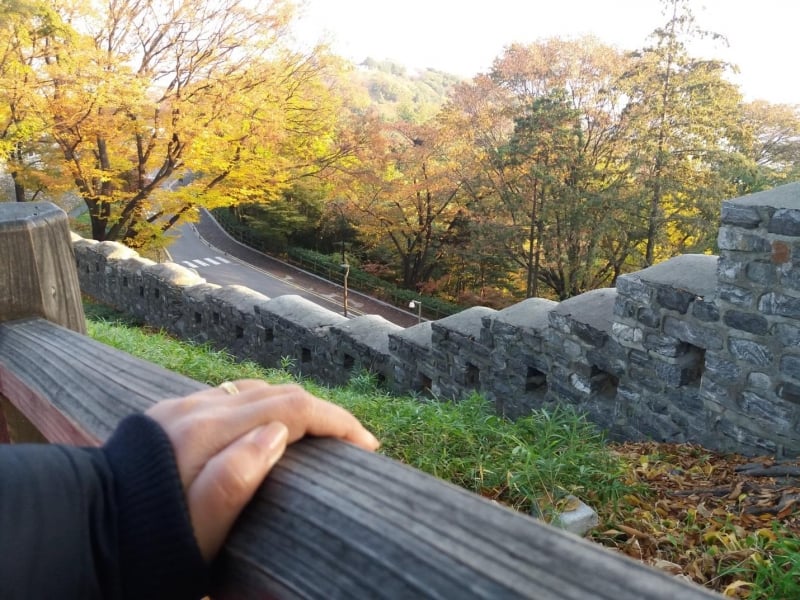 So long, Seoul. I will see you again, someday, somehow.
I love South Korea. The unique charm of Busan and the warmth of the locals won me over. I love the eomuk (fish cake) and the smell of it while walking along Myeongdong, the humble gimbap and the jjigae (stew) to name a few. I find Hangul very pleasing to my ears even when I can understand only a few words. I love the feel of hanbok when we strolled down Gyeongbokgung one afternoon. I am fascinated at how the old and the new blend in perfect harmony in Seoul like how historical structures stand in utter grace amidst its modern grandeur. I love how the colours of fall make the city even more beautiful.
Also read: Hanbok in Gyeongbok: Wandering Around the Grand Palace in Korean Traditional Dress
You must be feeling very excited now. Keep calm and plan your trip soon to the Land of Morning Calm.
Thank you for bearing with my lengthy post. Kamsahamnida! ☺