We've said it before and we'll say it again: Now is the best time to support local businesses. An artisanal company based in Misamis Oriental, SalayHandmade Products Industries Incorporated has been manufacturing abaca face masks over the last few months. The analyses have been quite promising, with positive feedback from the DOST and DENR in Region 10.
Also read: Shop Local for a Cause: This Online Platform Supports Frontliners & Small PH Businesses
The story behind SalayHandmade's abaca face masks
By now, every Pinoy is familiar with abaca, a plant from the banana family that grows abundantly in the Philippines. But did you know that the country actually supplies 87% of the world's abaca needs? The locally sourced fibre is actually used for manufacturing commercial surgical face masks and N95 masks, among many other items.
Enter: SalayHandmade. This local artisanal company has been around since 1987, and developed its abaca paper around 10 years back. This was mostly used to create things like stationery, lamps, and boxes. Upon learning that it can also be utilised to filter out particles, SalayHandmade experimented with the use of their abaca paper to create face masks.
Also read: 7 Philippine Native Trees You Need on Your Feed
A locally made and sustainable alternative to regular face masks
Soon, a test run by the DOST-10 showed favourable results. According to the DOST-10, abaca face masks have a filtration rate seven times better than cloth masks; at the same time, their water absorption rate was found to be slower than that of N95 masks. To add to this, the DENR-10 was also able to verify that the masks are, indeed, biodegradable.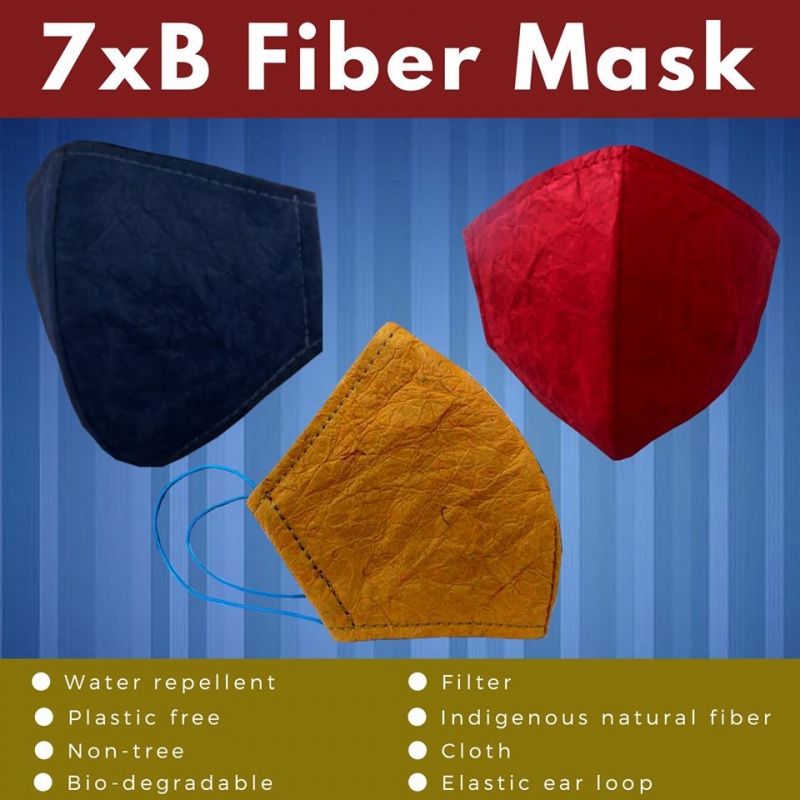 Now called "7XB face masks", SalayHandmade's abaca face masks are effective, reusable, and earth-friendly. They are manufactured without plastics or chemicals, and can be reused several times after thoroughly washing them with soap and water. 
Also read: COVID-19 Heroes: These Pinoys Use Their Skills to Fight the COVID-19 Crisis
How to order yours
The best part? You can purchase your own 7XB face masks for you and your loved ones! Just head to one of their Facebook pages, Fiber Mask – Sevenxb or SalayHandmade Shapii, to place your order.
With each purchase, you provide livelihood to hundreds of SalayHandmade's artisans and producers; you help support our local economy, too! Not to mention, choosing sustainable is also a great way to help the environment. Sounds like a win-win-win to us!
---
Featured image credit: Fiber Mask – Sevenxb | Official Facebook Page.