Contributed by Musings & Pathways
Most weekends—for the usual backpacker who juggles travel and his 9-5 job—is filled with near-Manila getaways and detailed itineraries that can be done in a day or two. It can be a quick dip by the beaches of Zambales or a day tour in Corregidor. One may even opt for a night at the summits of Batangas or spend some time cooling in Tagaytay while enjoying an order of bulalo.
Also read: 8 Relaxing Places Near Manila to Escape the City Life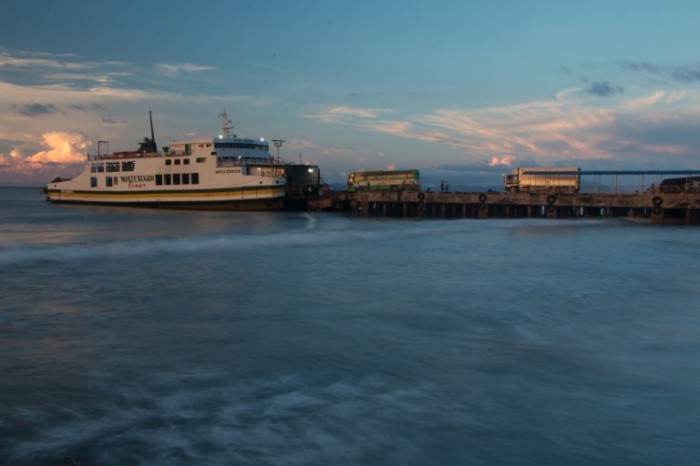 Image credit: Ramir G. Cambiado
But while these places, as well as many other spots in the Philippines, offer different kinds of recreation for the busy yet on-the-go traveller, a town in Occidental Mindoro is offering a simply distinct, low-impact way of immersing on adventure while pampering the eyes with breathtaking views.
Meet Abra de Ilog and its emerging trails for the biking enthusiasts.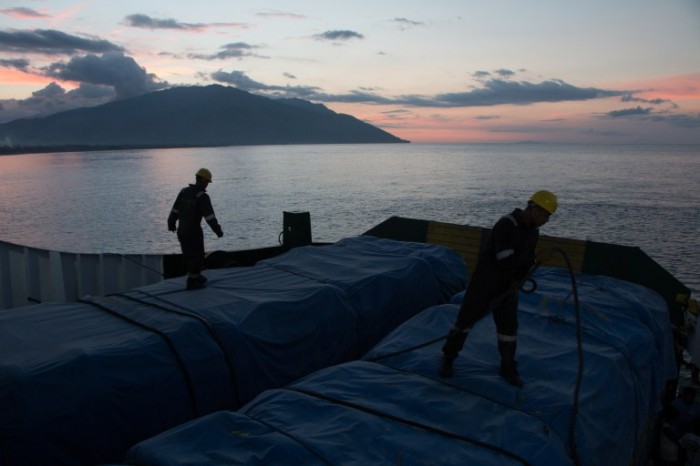 Image credit: Ramir G. Cambiado
Some may know this place as the entrance to Occidental Mindoro. Its port is the sole entryway to get to different towns within the province. Say you're going to the famed Apo Reef or Pandan Island of Sablayan town and you'll definitely dock into Abra de Ilog's port.
But Abra de Ilog, a town between two mountains, has more to offer than this. It has recently opened its trails for mountain bikers—a way for the town to let the travellers immerse themselves in the place, through interaction with the locals, while passing through green fields and beautiful sceneries.
Also read: 7 Farm Experiences Near Manila for Your Next Weekend Escape
Trail 1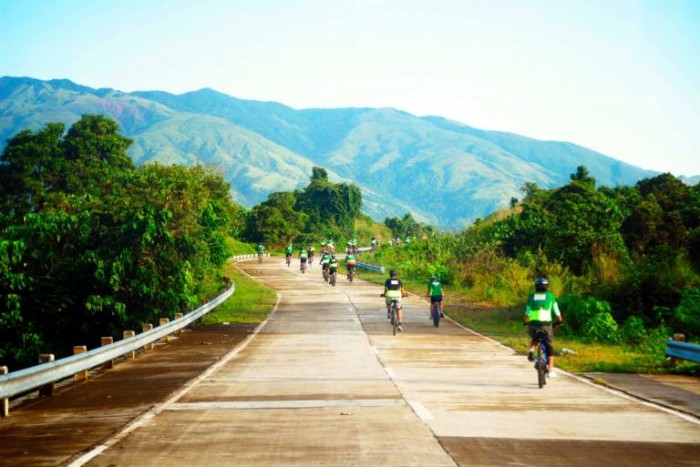 Image credit: Life on Frames Photography and Abra de Ilog Tourism
The first trail can be started off by the port of Abra de Ilog. This trail is perfect for beginners with its ten to 20 minutes of uphill and downhill cemented pathway—just perfect for a calming morning ride.
Passing by the trail lets you see the whole Abra de Ilog Port, a breakwater, and a few boats resting on its copper-coloured beachside.
About five minutes to the wide road, you will pass by a Mangyan village, which nipa huts are distinctly situated by the hillside. On its backdrop is the lush greenery from the mountains.
Resting on the road will let you interact with Iraya-Mangyans, the dominating ethnic group in the town, who have already embraced the lowland's culture.
The way shall also lead to Puerto Galera. However, the project of having a way from Occidental Mindoro and Oriental Mindoro is still not yet finished. Motorbikes, however, can brave the long, rocky, and muddy way if they want to cross the boundary.
Trail 2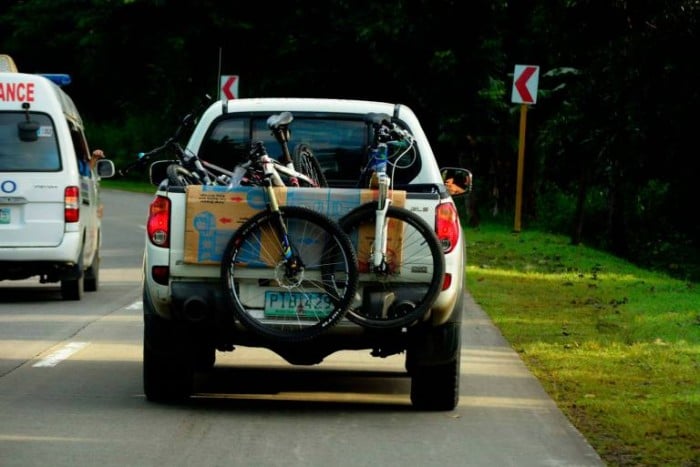 Image credit: Life on Frames Photography and Abra de Ilog Tourism
The town has a whopping number of waterfalls. All in all, it has 14 waterfalls situated in different barangays but the most famous and frequently visited are Papali, Agbalala, and Apyas.
The second trail will lead you to these three.
Starting from the port, one shall pass through green fields, rough roads that are shaded with trees, communities, narrow pathways filled with rocks, and a couple of streams.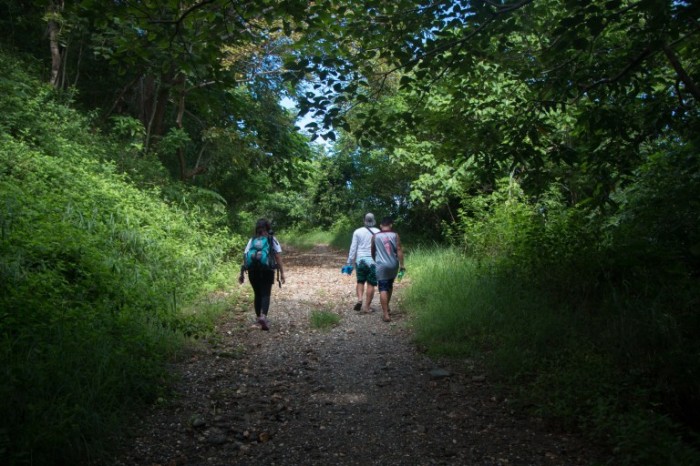 On our way to Agbalala Falls | Image credit: Ramir G. Cambiado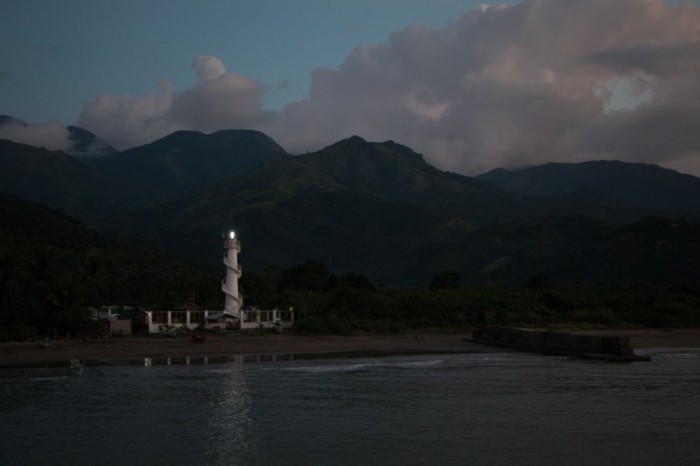 Abra de Ilog lighthouse as seen from the Montenegro ship | Image credit: Ramir G. Cambiado
About 12 kilometres from the port, Papali will welcome you with its refreshing atmosphere and cool waters which shall tempt you to take a dip. Upon going back, you will pass by Agbalala Falls and Apyas Falls. Agbalala Falls is the most visited of all these. It is located in Barangay Wawa, Sitio Agbalala.
Also read: Chasing Waterfalls in Laguna: A Weekend Getaway with Friends
Bikers need to go up to the registration area and park their bikes before trekking up to the falls which will take at roughly ten minutes. In trekking your way to Agbalala Falls, you will pass by boulders of rocks. Take precautionary measures though in stepping through these big rocks as they tend to be slippery. Be wary as well of your head when climbing up. Bring a head gear for protection if possible. Agbalala Falls is best visited during the summer.
Apyas Falls, meanwhile, is the smallest falls of all the three. From the cemented road, you need to bike for a couple of minutes, passing by a grassland, and into the midst of trees and tall grasses. It looks like a stream but you can actually swim in its small pool-like space. This is mostly frequented by the locals before Agbalala Falls was opened.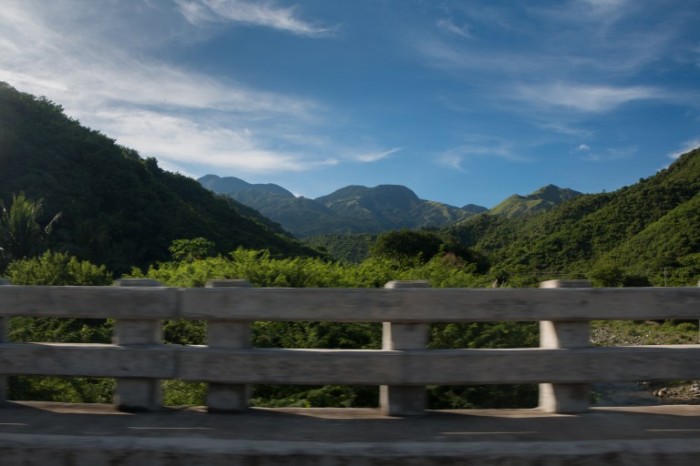 Breathtaking mountain range | Image credit: Ramir G. Cambiado
This may be finished a couple of hours past lunch time. Resting in a hotel near the port is optional or you may bike your way through the town proper and buy some corns. Abra de Ilog is known for producing corn crops.
But you know what's more interesting about these two trails? According to its tourism office, you can actually catch the 2am RORO trip to Abra de Ilog, get off from the ship at dawn, take the biking trails, rest, eat, and dip in waterfalls, and finally, head off the Manila after an awesome adventure-filled day. Yes, this town in Occidental Mindoro can be visited in a day.
Abra de Ilog believes that bikers are responsible travellers. What they do to go places leaves nothing but prints from their bikes, memories of talking with the locals, and dipping by the town's numerous bodies of water, an act which promotes the care for the environment through low-impact travel.