Contributed by The Travel Guy Shops
Hong Kong, Bangkok, Singapore — if you tried to maximise the few visa-free countries that our lovely Philippine passport allows us to visit, chances are you've been there, done those. To some extent, your list probably includes Vietnam (Ho Chi Minh or Hanoi), Indonesia (Jakarta or Bali), Kuala Lumpur and Siem Reap, Cambodia — pretty much all the destinations in Southeast Asia that have direct flights from Manila.
But when there's an upcoming long weekend and your beshies make yaya to go on a spontaneous international trip to get away from the stressful everyday news you encounter in Manila (e.g. drug-related killings, etc.), instead of replying with "_____ na naman? Nakakasawa na", with the visa-free destinations near Manila below, you can now say:
"You guys, I have a better idea."
I know that the average Filipino traveller usually plans months in advance for any trip and more so for an international one, in terms of financial preparation, filing for leaves with human resources and visa requirements (if any). But I don't think anything can stand in the way of a traveller and a cheap flight deal in the event that he or she chances upon one. Below are three unique visa-free countries with direct flights from Manila and one that requires a visa that are perfect for a fresh long weekend getaway.
Also read: 10 Long Weekends in the Philippines in 2019
Note: Phuket, Thailand, the Boracay of Thailand in my opinion, was supposed to be part of this list, but apparently Cebu Pacific terminated this route in 2016.
1. Bandar Seri Begawan, Brunei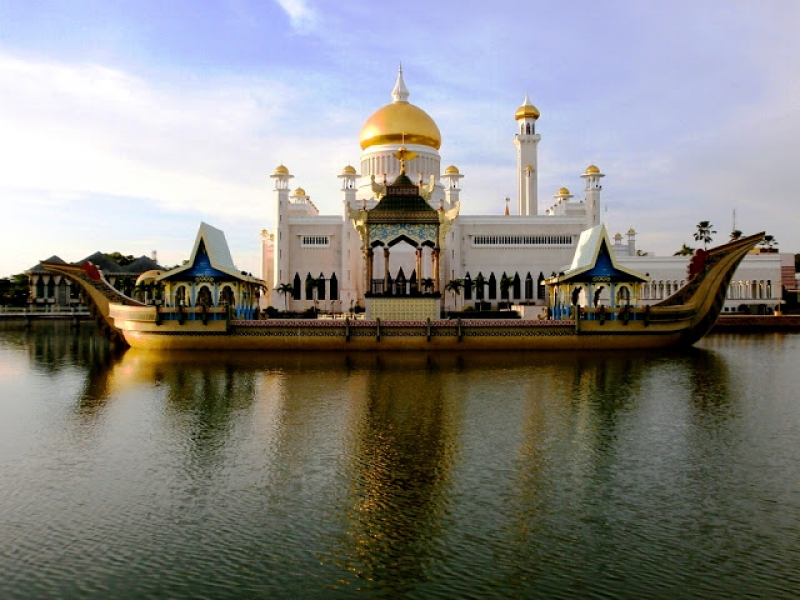 Direct flights from Manila via: Cebu Pacific, Royal Brunei Airlines
Flight duration: Two hours
First on this list is the small but affluent country of Brunei. It reminds you a bit of Manila because of the many Overseas Filipino Workers working there and their families. But this makes it easier to ask for directions and go around.
Visit for: Hiking and playing with the macaques at Tasek Lama Recreational Park, a tropical jungle with a waterfall conveniently located in the middle of the city. View the lavish gifts given to the Bruneian Royal Family at the Royal Regalia Museum. Take a water taxi to see the proboscis monkeys living in mangroves and the floating village of Kampong Ayer. Eat all the affordable street food you want at Gadong Night Market. Finally, embellish your Instagram feed with photos of the iconic golden Omar Ali Saifuddien Mosque and Jame' Asr Sultan Hassanal Bolkiah that are both equally stunning at nighttime as they are in daylight.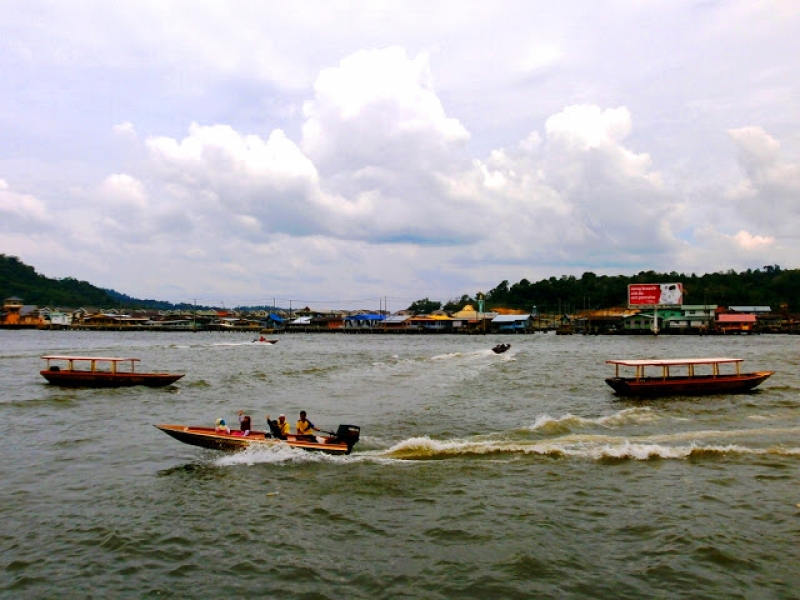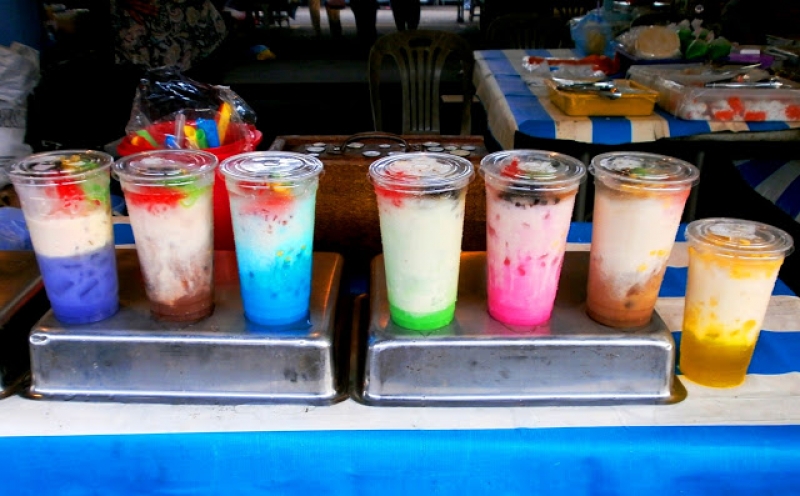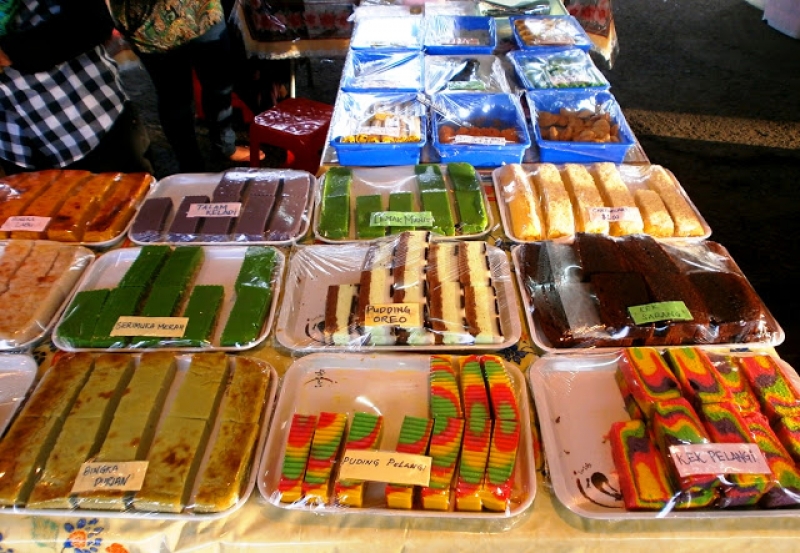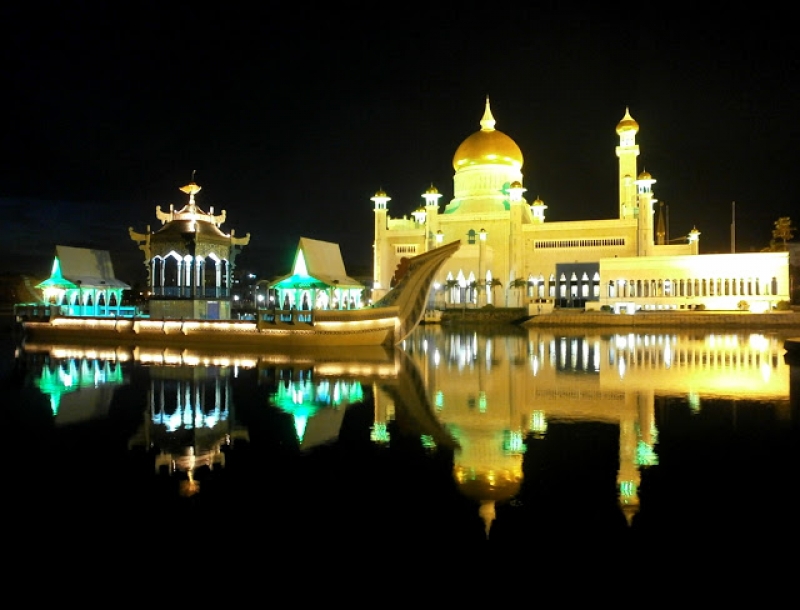 2. Kota Kinabalu, Malaysia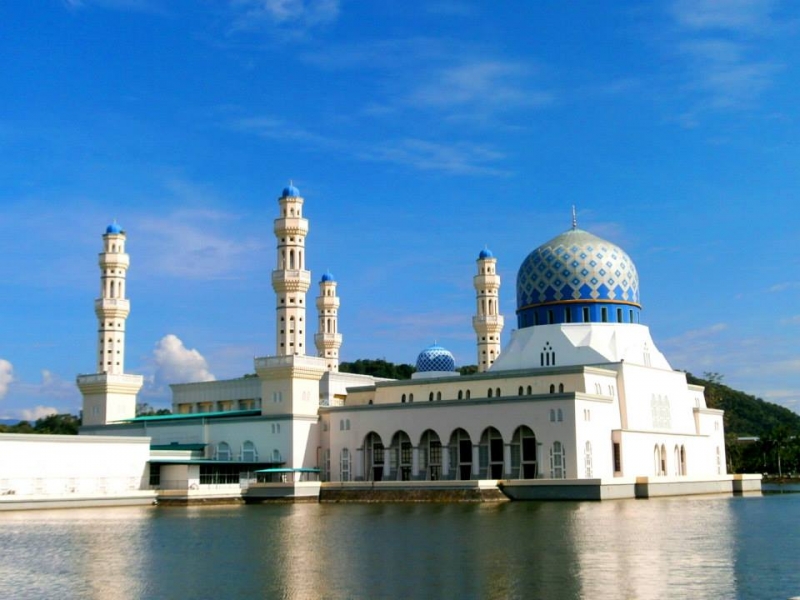 Direct flights from Manila via: AirAsia, Cebu Pacific
Flight duration: Two hours
Kota Kinabalu is a small but thriving city and home to Mount Kinabalu, the highest peak in the Borneo region. (I recall meeting one Filipino waiter from Zamboanga who arrived via boat and was probably not working there legally.)
Visit for: The feeling of Malaysian culture without the commitment of a four-hour flight to Kuala Lumpur. Sunbathe at Tanjung Aru Beach near the airport, take an OOTD at the immaculate "floating" Kota Kinabalu City Mosque, hike Mount Kinabalu or simply have some authentic laksa or roti with iced Horlicks.
Also read: Taking the Road Less Travelled: 5 Days in Sabah, Malaysia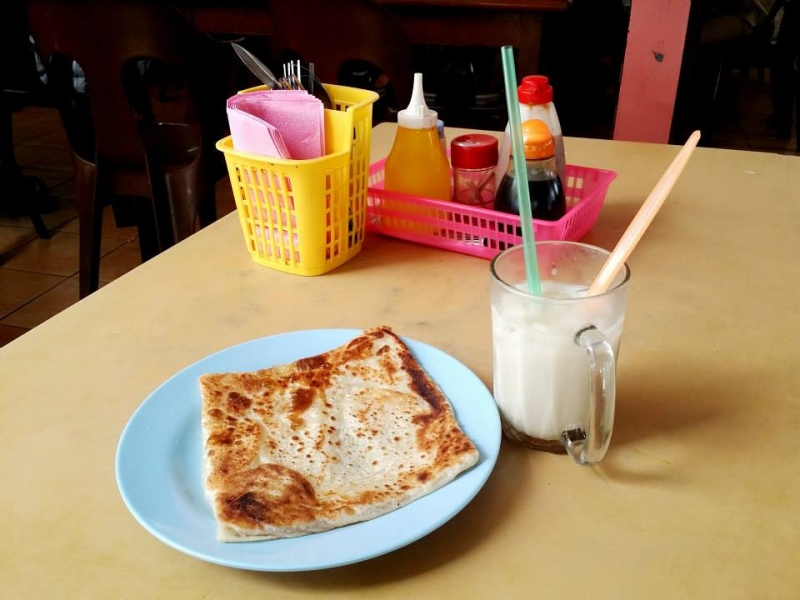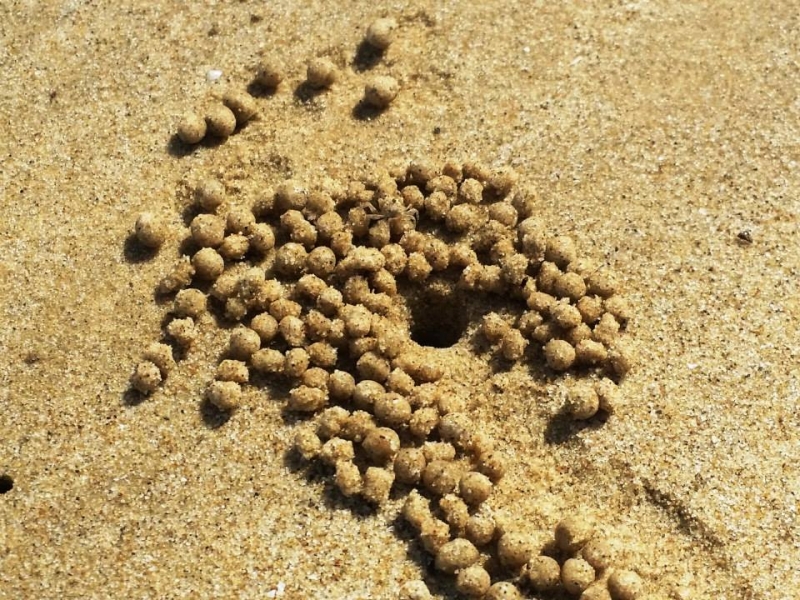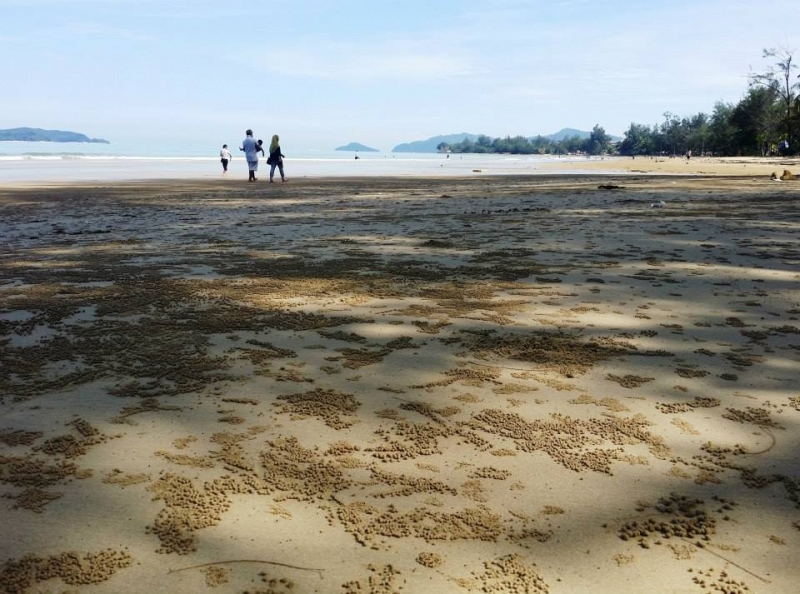 3. Koror, Palau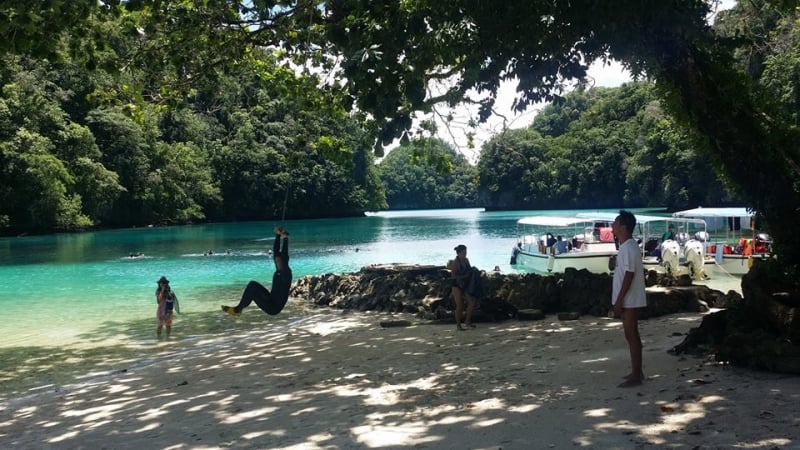 Direct flights from Manila via: United Airlines
Flight duration: Three hours
United Airlines may be a US carrier but they're the only airline that has a direct flight between Manila and Palau (not a US territory so you don't need a visa, but uses US dollar as its de facto currency). Where is Palau you ask? It's funny because Palau is actually quite near the Philippines. It's a small island nation found halfway between Davao and Guam. But somehow it's almost non-existent because very few people have heard of it — which is a good thing if you want to avoid throngs of tourists. Visitors mostly come from China, South Korea and Japan and there is also a significant population of Filipinos working there. (Where aren't there Filipinos?)
Visit for: The most pristine, virgin waters you'll ever see. When I went to the Maldives, I was elated to see the thriving marine life. But Palau impressed me even more. Mainly, you'll want to see and swim with the stingless jellies at the Jellyfish Lake (if they have hopefully resurfaced from escaping the high temperatures brought about by climate change). Join an island hopping tour to dive and see countless marine species like you've never seen before. You can even snorkel above a real sunken Japanese warship.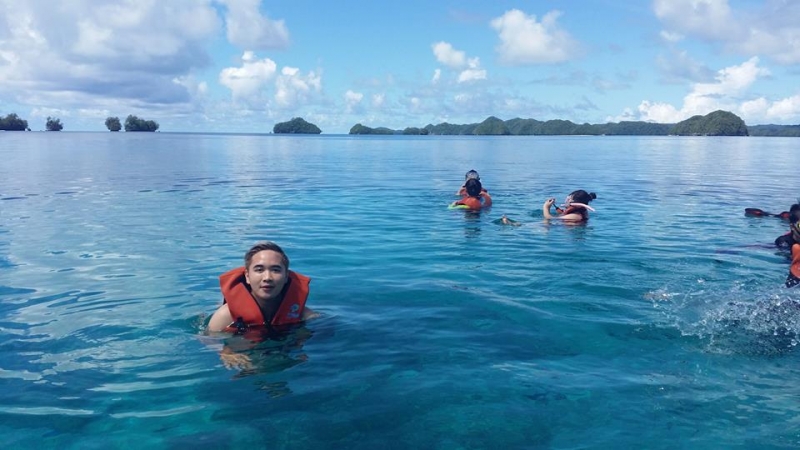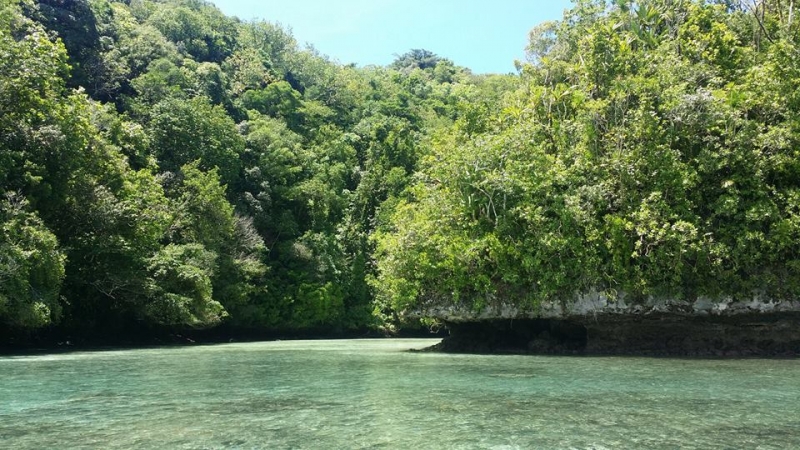 4. Busan, South Korea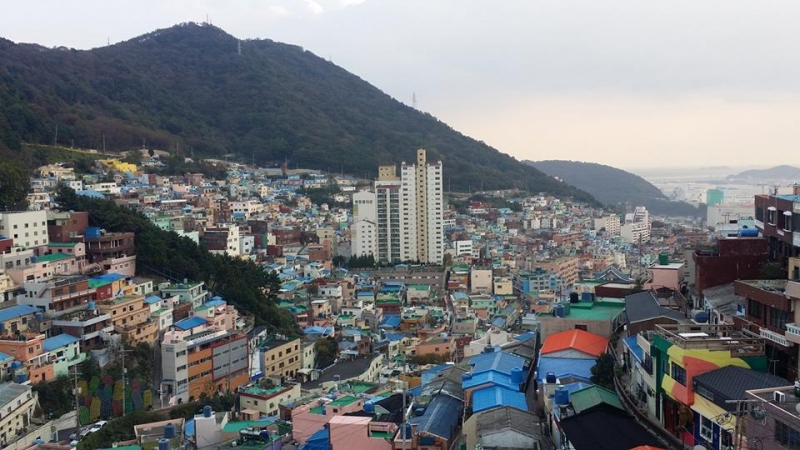 Direct flights from Manila via: Cebu Pacific, Philippine Airlines, Asiana Airlines
Flight duration: Three hours and 45 minutes
Unlike Guam, which is also almost four hours away but a US territory that sadly needs the elusive US visa, it's much easier to get a Korean visa which takes less than a week, if you don't have a multiple-entry one already that is. Busan is highly underrated and overshadowed by the crowded South Korean capital Seoul, which shouldn't be the case because there are significantly a lot more fun things to do in Busan.
Visit for: Everything you'll ever want in a vacation spot — a beach, mountain, spas, the world's largest department store, you name it. Do some solemn soul-searching up the mountains at Beomosa Temple. Say a prayer at Yonggungsa Temple on a cliff by the sea. Bring colour to your Instagram feed with views of Gamcheon Cultural Village, known as the Santorini of the East. Soak your tired body the traditional Korean jjimjilbang way at Hur Shim Chung Spa or Spa Land at Shinsegae Centum City, the world's largest department store as registered in the Guinness World Records. Chill at either Haeundae Beach or Gwangalli Beach where you can relish views of the Gwangan Grand Bridge when it's literally lit at night. Whatever you do, do not forget to try Busan's speciality street food ssiat hotteok — a fried doughnut filled with various chopped nuts and cinnamon paste — my favourite street food.
Also read: My Short Trip to Busan, South Korea