The world was devastated about the news of Anthony Bourdain's death on 8 June 2018. It's sad to know that we won't see him anymore in Parts Unknown where the Philippines was once featured. Anthony Bourdain loved Filipino cuisine, there's no denying that. And it's safe to say that many Filipinos also loved him for his brutal but honest comments on dishes that he got to eat as he travelled around the world.
No Reservations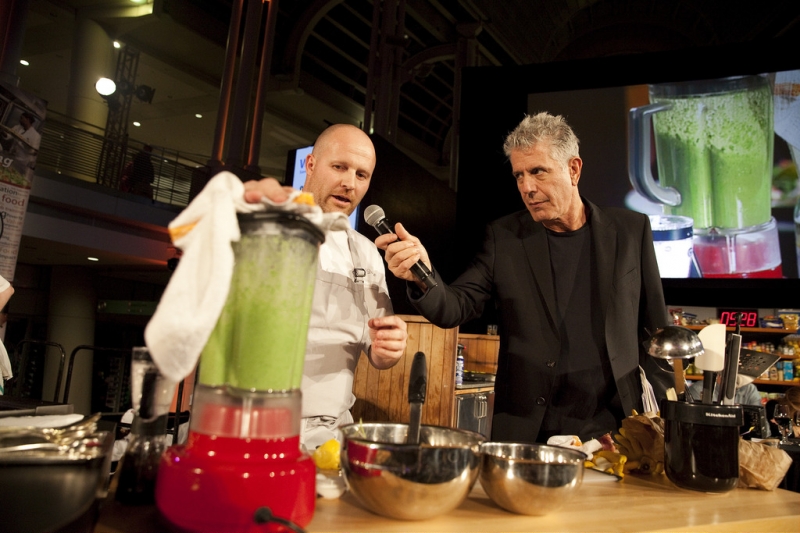 "I'm Anthony Bourdain. I write, I travel, I eat, and I'm hungry for more" were Anthony's opening words on his previous show No Reservations. He visited the Philippines in 2009 and had a food trip in Manila, Pampanga, and Cebu. During his journey, he was able to taste a bunch of dishes from our local cuisine.
Bourdain tried Chicken Balls and Taho sold at the streets. He had Pancit Palabok which wasn't the greatest thing for him. He got to try eating in a Dampa, where he had a taste of Ginataang Alimango, Shrimp Adobo, and Pinakbet. And just like many Filipinos, Anthony Bourdain thought that every vegetable dish becomes more flavourful with a little bit of pork.
Also read: Different Versions of Adobo: The Unofficial National Dish of the Philippines
Chef Claude Tayag, a native of Pampanga, brought Bourdain to a Kambingan — a carinderia where they were served goat meat in different ways. From Papaitan to Sinigang, he tasted them all. Even if goat meat is a typical ingredient in Filipino cuisine, we bet Bourdain's one of the few people who has bravely eaten goat's eyeballs without batting an eyelash.
Anthony Bourdain introduced Sisig to the world. He and Chef Claude Tayag went to Aling Lucing's Restaurant in Pampanga to try the original Sisig which he loved so much. He echoed the cries of Filipinos when he said that tasting Sisig was the come-to-mama moment of his trip. For him, Sisig is simple, flavourful, delicious, and goes perfectly well with beer. His statements about Filipino food made us question if he was actually a Filipino in his previous life.
Parts Unknown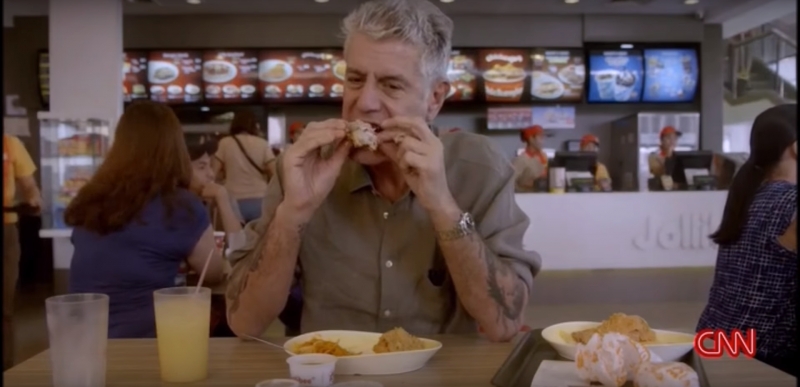 Bourdain kept coming back to the Philippines after his first trip for No Reservations. For Parts Unknown, he tried out Jollibee — Filipinos' well-loved fast-food chain. He described Jollibee as the wackiest, jolliest place on earth and we're not here to argue — even if he hates mascots.
Jolly Spaghetti and the Chicken Joy Meal were his choices. He found the spaghetti deranged yet strangely alluring. He put his gravy on his rice just like any Filipino would. But that's because he didn't know what the brown sauce was for exactly.
Bourdain didn't just discuss Filipino cuisine when he featured the Philippines in his show. He also highlighted the life of Overseas Filipino Workers (OFWs). He even dined with the longtime nanny of one of his directors. This goes to show that he didn't just travel for food, he also tried to tell the world the story of the places he visited — a trait of a real traveller.
Anthony Bourdain and the Philippines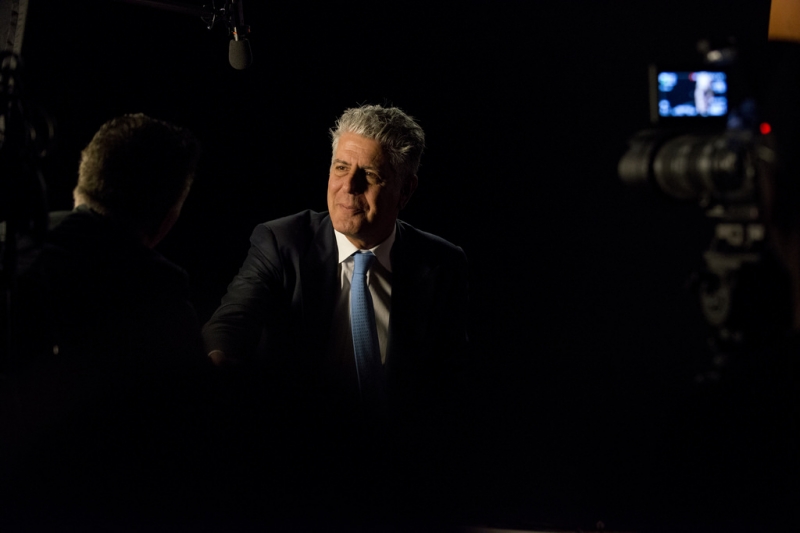 Anthony kept coming back to the Philippines because of a special connection. His daughter was cared for by Filipinas. When filming his Parts Unknown feature, he got to connect with the locals and celebrate Christmas gatherings with the Filipinos in Manila as well.
It melts our hearts knowing how a foreigner could appreciate not just our food but also our culture. He said once that "Filipinos are, for reasons I have yet to figure out, probably the most giving of all people on the planet." And we're more than grateful for the compliment.
Also read: 9 Popular Filipino Viands to Sink Your Teeth Into
Anthony Bourdain didn't just leave bold and unapologetic criticisms about the food he's tried and the places he's visited. He was also able to inspire travel and food writers to go around the world.
What happened to Anthony was unfortunate, but we can also take it as a reminder to reach out to our friends and check on them from time to time no matter how strong and successful we think they are.
---
If you know someone who is suffering from depression, please let them know that help is available. Call HOPELINE at 02 804 4673 or 0917 558-4673. Globe and Touch Mobile Subscribers may also call at 2919 toll-free.